"A major luxury leap"
Though introduced only a few years ago, Helsinki Airport's luxury category has become a crucial aspect of its travel retail offer, driven in large part by high-spending Asians. With the launch of the airport's biggest-ever tender, there is more room than ever for a touch of luxury at Finland's hub. Kevin Rozario reports.
Not long ago, Helsinki Airport's prestige shopping offer lagged behind those of other major European gateways. Despite a stylish Finnish design – the work of local firm PES-Architects – the airport lacked a strong international luxury element.
The decision to revamp the retail offering was made in 2013/14 in line with airport operator Finavia's development programme. At the time, Russians were the highest spenders at the airport. But flows from Asia were starting to increase via Finnair.
Finavia is vocal about its Asian USP: "Helsinki Airport offers the fastest route between Europe and Asia. The strength lies in its excellent geographical location between Europe and Asia as well as in smooth and easy transfers." Capturing Asian traffic as a fast entry and transfer point into the rest of Europe was a masterful move by the airport operator. It also became a crucial factor in shaping the new retail concept.
"At that time the focus was to bring in an international duty free retailer to introduce luxury brands," says Finavia Vice President Commercial Services Elena Stenholm. "We didn't have much of anything in the high-end segment except some watches."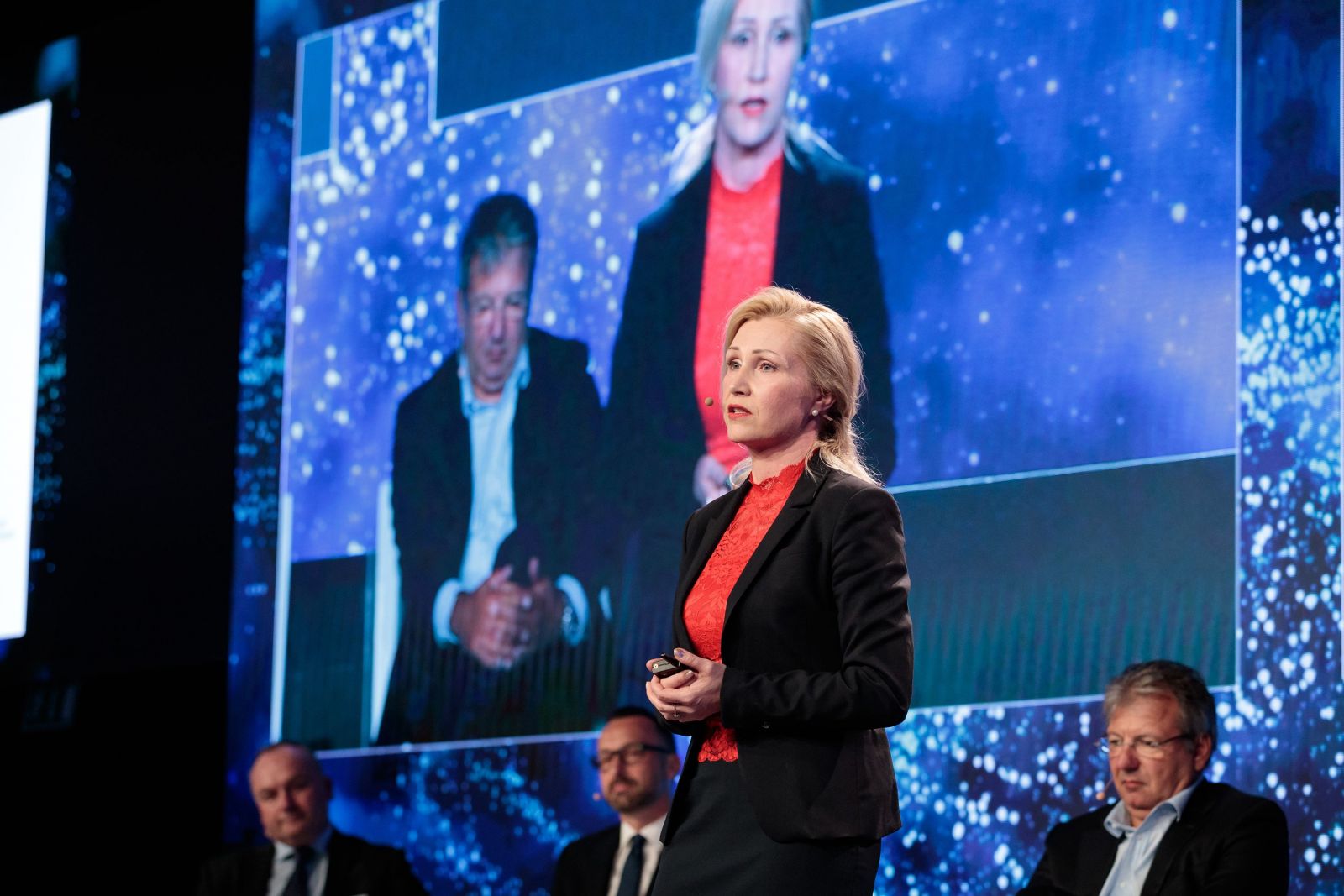 Elena Stenholm (speaking at this year's FAB Conference in Helsinki): A dramatic transformation of the luxury offer in the past four years
A tender win by World Duty Free (now Dufry) in November 2013, to operate stores at Helsinki Airport Terminal 1 and Terminal 2, changed all that. When the shops opened in 2015, a new era of luxury brands was ushered in. "Not all of them worked well from the start and we have replaced some," says Stenholm candidly. "But the good side of having a large operator is that it was possible to make changes when brands didn't work out."
Currently Helsinki has 11 luxury boutiques. In the non-Schengen area, a multi-brand format houses Bally, Loewe and Salvatore Ferragamo. In the Schengen area a similar store has Montblanc and Victorinox as well as a successful sunglasses selection. The Beauty Store is dedicated to brands from the Estée Lauder family including Jo Malone and Tom Ford. Hugo Boss operates its own store while Furla, Longchamp and Tumi are run by M-Box. Finnish luxury jewellery and watch retailer Lindroos runs a boutique offering brands including TAG Heuer and Longines. Finnish gourmet foods and delicacies have also taken off through Dutch travel retailer World of Delights, which has three Fine Food branded outlets at the airport.
An eye-catching pop-up from renowned Italian jeweller Bvlgari opened last summer, a 'Trinity' partnership between Finavia, the brand and Dufry. At the launch, Dufry Managing Director for Finland & Sweden Karl Walter said: "With our decades of experience in the travel retail sector, we know that it's important for customers at airports to be able to purchase premium products that represent the ultimate in terms of quality, as is the case here with Bvlgari."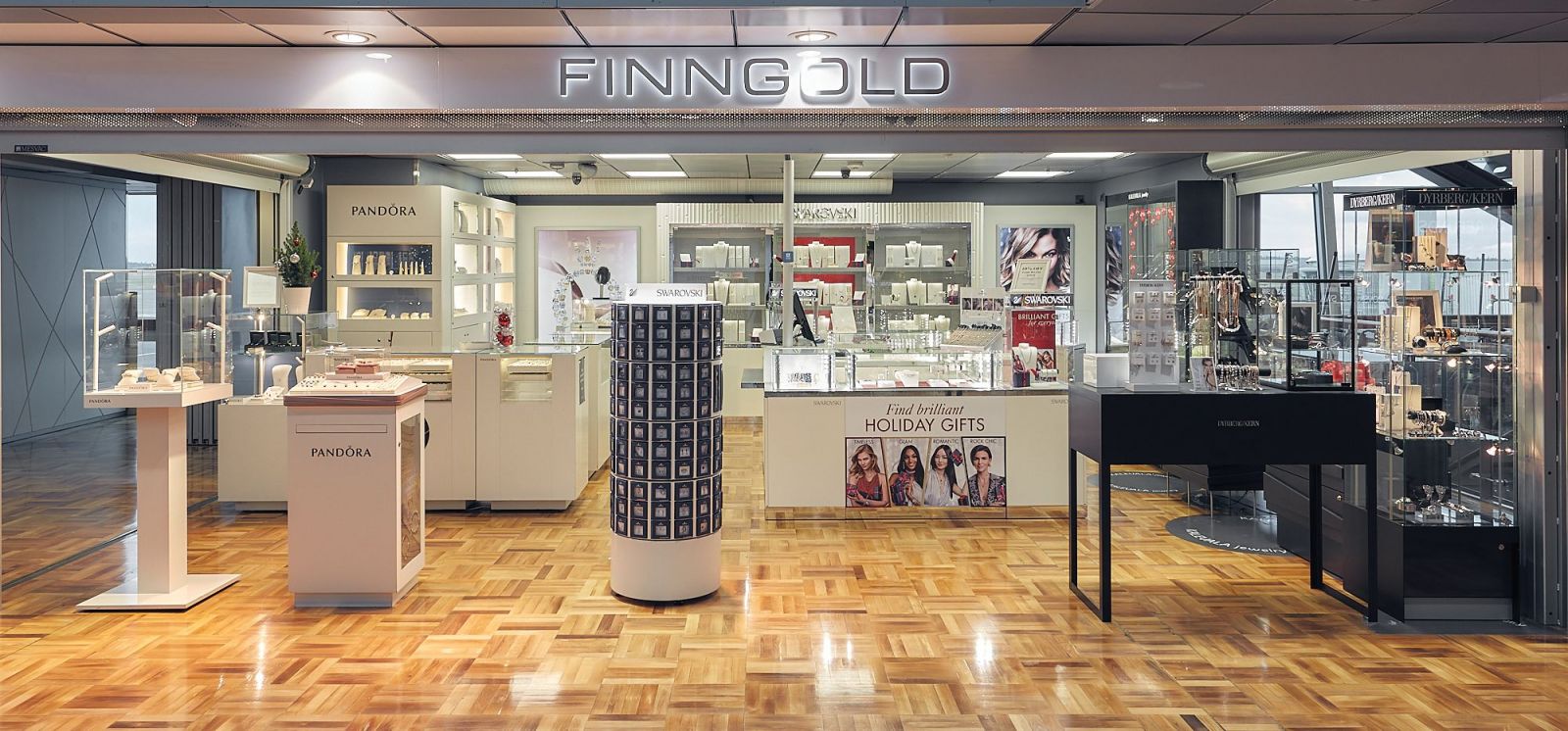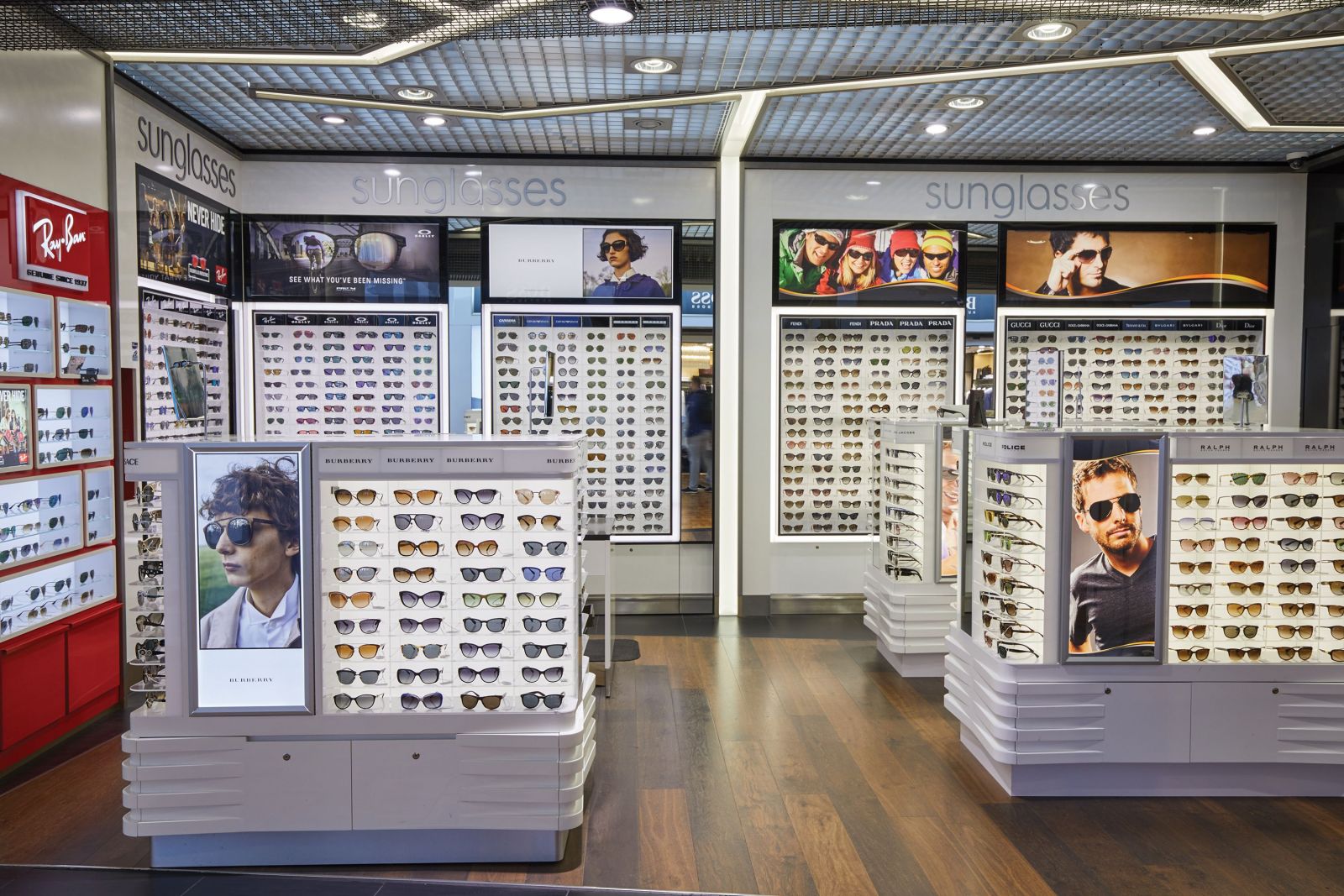 The fashion & accessories offer neatly blends Finnish and international brands
Testament to that customer demand for luxury, is that over a year later the pop-up – which sells jewellery, watches and accessories – is still there and still doing well. "The Chinese have been a key sales driver for this pop-up, which was our first for a luxury brand," says Stenholm. "We have others which are generally three- to four-month contracts. They have been quite successful too. Pop-ups are useful for us to work out which brands work well for our Asian travellers."
Today, the Chinese are a vital profile supporting high-end shopping at Helsinki. Nearly 500,000 passengers from China visited the airport in 2017 from connections including Chongqing, Guangzhou, Hong Kong, Beijing, Shanghai, Xian and Nanjing. Meanwhile Finnair has 97 flights from Helsinki Airport to Asia each week.
"With the pop-ups we have tested a lot of Finnish products – for instance Minna Parikka shoes – and we can see that the Chinese, and other Asians too, are looking for niche Nordic brands," says Stenholm. "The pop-ups have also allowed us to test new categories like shoes to see how they might work."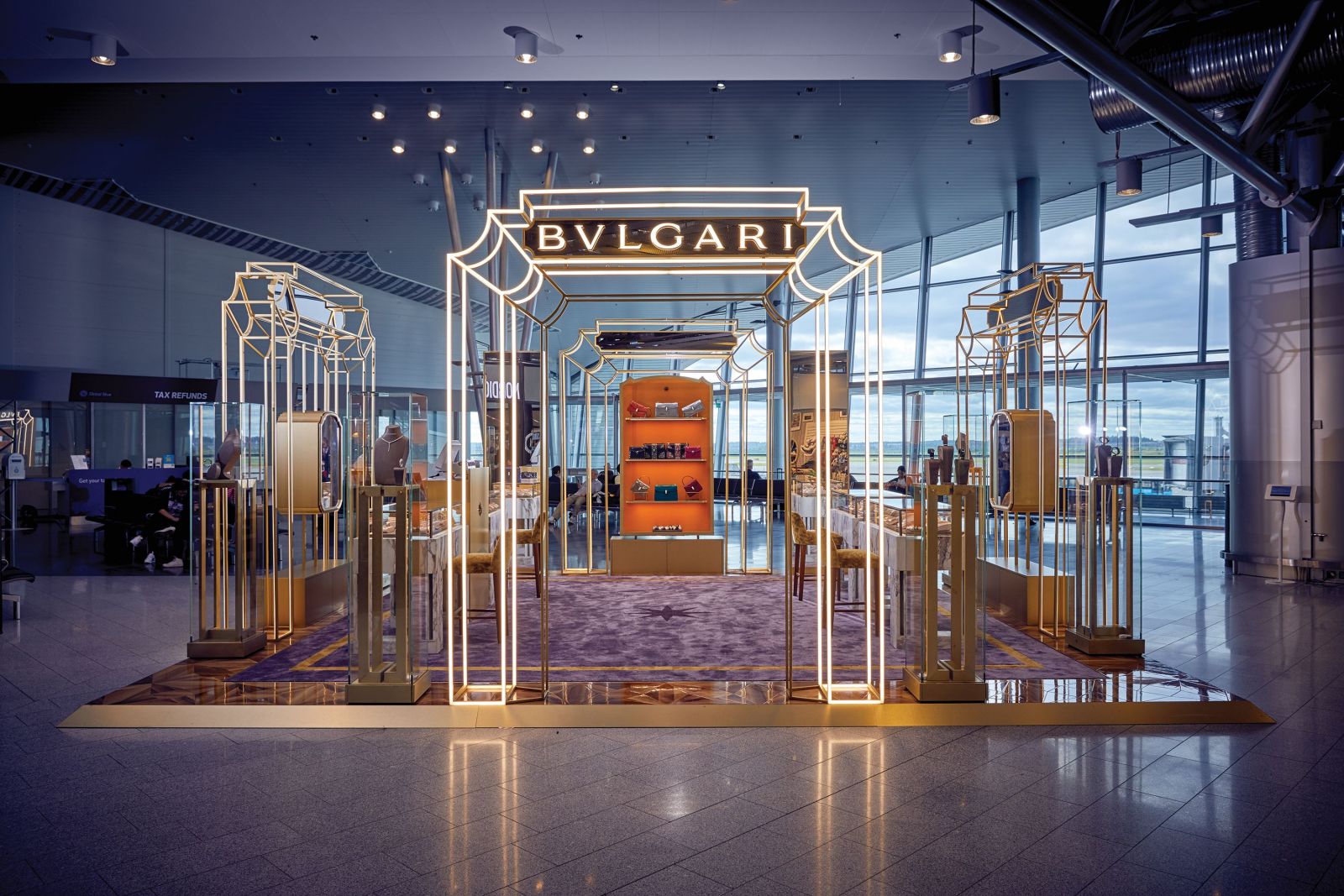 This Bvlgari pop-up store opened last year continues to trade, amid strong appeal to Asian travellers
"When it comes to luxury niche brands – especially regional ones – it is important to work closely with our retailer partners," points out Stenholm. "International operators don't necessarily know the major luxury niche brands in the Nordics and we can help them with that."
More niche Nordic brands are possible in the wake of Helsinki's latest tender. It offers 13 commercial spaces totalling just over 1,000sq m: 12 in the upcoming Helsinki Airport T2 non-Schengen area and one already existing in the Schengen area. Of the 13, five spaces are for premium retail covering 507sq m and four are for high-end luxury totalling 243sq m.
The premium and luxury retail will include jewellery, watches, sunglasses, leathergoods and fashion apparel. The premium stores are set to open between summer 2019 and spring 2020, while the luxury retail units are scheduled for spring 2020 and spring 2021.
"Food & beverage will support these retail areas, so where we are talking about high-end stores, they will have a Champagne bar, and a premium area might have a smoothie bar. F&B and retail should go hand in hand," notes Stenholm. "We are adding as much luxury as we can with the latest non-Schengen tender. This is our major luxury leap I would say. The spends per head are much higher in non-Schengen."
In the meantime, February will see a showcase of Finnish prestige brands in the new Plaza area of non-Schengen. Brands will include Iittala (glassware); Marimekko (textiles/fashion); Moomin (characterware); sister jewellers Kalevala Koru and Lapponia (made famous by the Star Wars movies); Suunto watches; plus hand-crafted souvenirs and a Christmas shop. "We wanted to have that sense of place for our Asian and other passengers as well," Stenholm explains.
Helsinki's luxury offer is not purely focused on the Chinese. South Koreans, Japanese, Russians and, to a lesser extent, Indians also seek out high-end retail. Nevertheless, the airport has made special services available to Chinese passengers to encourage greater spending (see panel).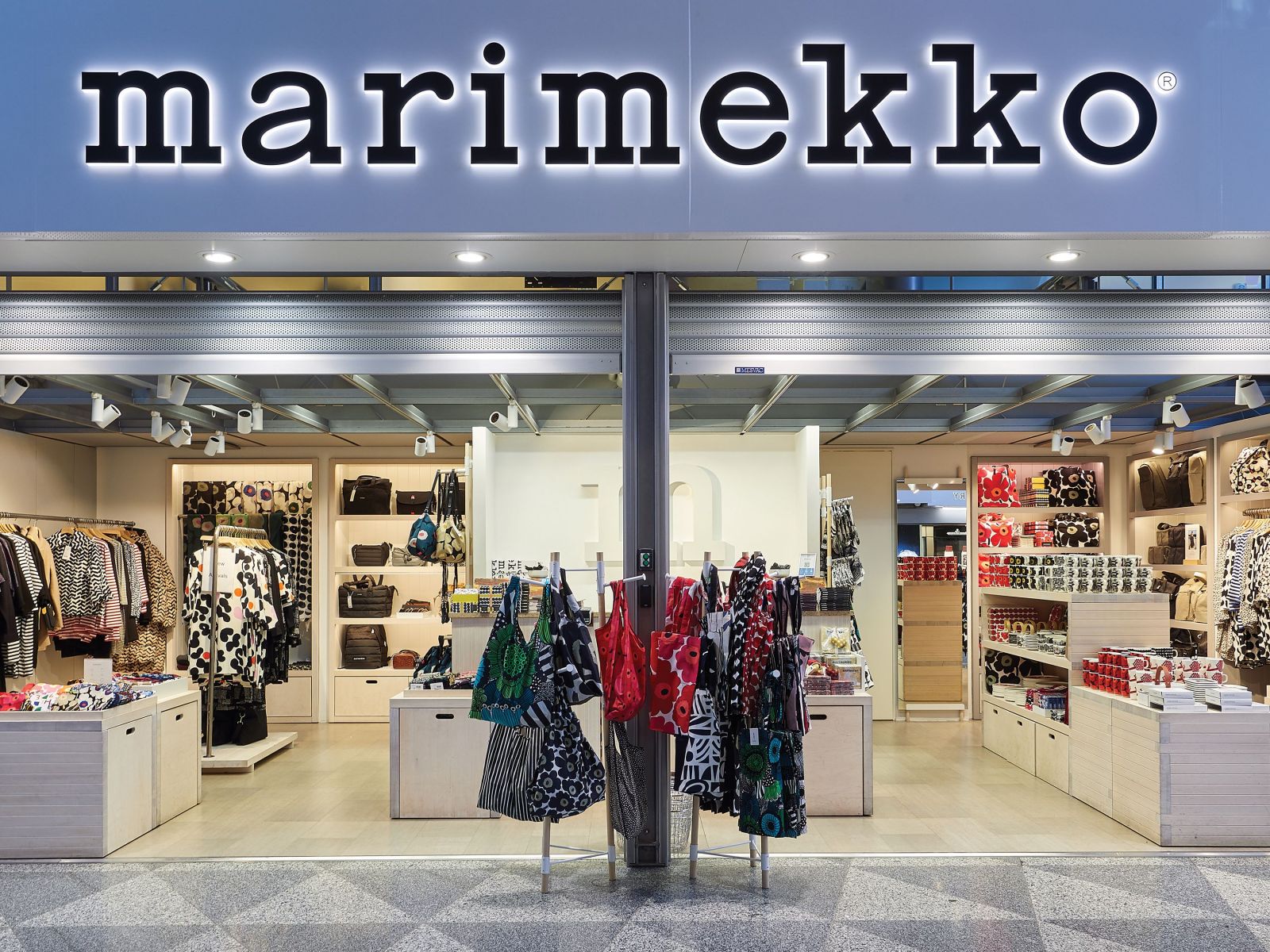 Brands like Marimekko add Sense of Place to the Helsinki Airport mix
Chinese traffic continues to rise, and remains a focus for attention. "So far, only Finnair operates flights between Finland and China," notes Helsinki Airport Director Joni Sundelin. "Finavia is constantly engaged in negotiations with Chinese airlines and we hope to see a Chinese airline operating at Helsinki Airport soon." That hint suggests that the luxury retail offer will remain prominent for some time to come.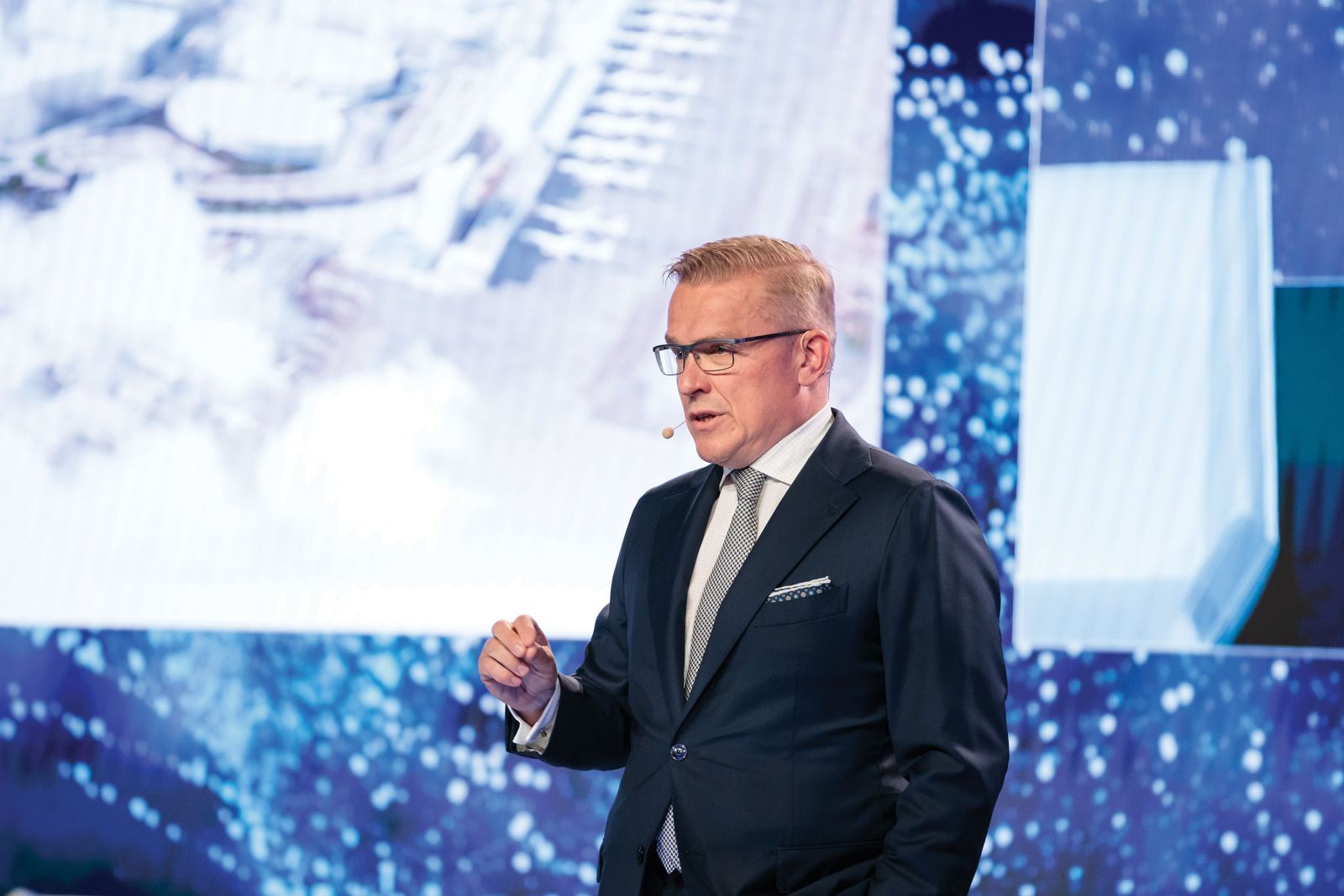 Engaging the Chinese traveller
Helsinki Airport has made the Chinese market its own in recent years. Last year, it ramped up traffic from there to almost half a million passengers, and the number of direct flights from Helsinki Airport to China is now the fifth largest across Europe. "There are 38 weekly flights from Helsinki Airport to China, and the number of passengers from China has increased by +20% this year," says Airport Director Joni Sundelin (pictured).
Asian traffic as a whole is also strong, with the total number of weekly flights from Helsinki Airport to Asia well over 100. This puts other Nordic hubs in the shade. According to Finavia, Helsinki's weekly numbers are "more than twice as many as from Copenhagen in Denmark, and more than four times the number of flights from Stockholm Arlanda in Sweden".
As well as increasing flights and frequencies to and from China, Finavia has tried to increase Chinese spending through improvements in the terminals. "We have invested heavily in services particularly targeted for Chinese passengers," says Sundelin.
Making payments easier has been one key change. For example, Helsinki Airport shops accept Alipay and China UnionPay. To overcome the language barrier, multiple tactics are in use: Chinese-speaking staff; the mobile interpretation service Tulka (which is free for passengers and the personnel of the airport stores); signage in Chinese; and – a key plus-point for retailers – the ability for Chinese travellers to browse airport information in their own language pre-trip or at any time through Helsinki Airport's own WeChat, Weibo and Youku social media accounts.
"We closely monitor the preferences and customer satisfaction of the Chinese passengers in our airport," says Sundelin. "Helsinki is a sister airport of the biggest airport in Asia, in Beijing, and we are actively exchanging information and competence with each other."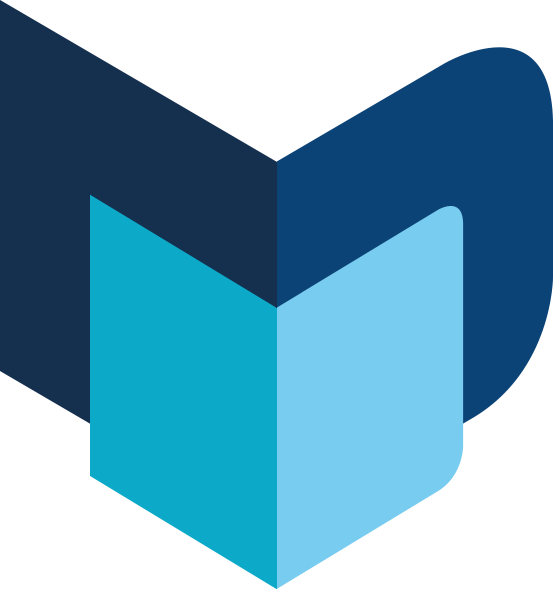 ---
The Moodie Davitt Report • The Online Magazine • Category Insight • October 2018