China Report • Chinese consumer trends
---
'A new sales pitch'
for Chinese consumers
Launched in 2009, Jing Daily is the leading digital publication on luxury consumer trends in China, with sister title Jing Travel equally well-regarded. We feature the latest trends among Chinese travelling luxury consumers, presented by Associate Editor Yiling Pan (pictured below) at the recent Trinity Forum.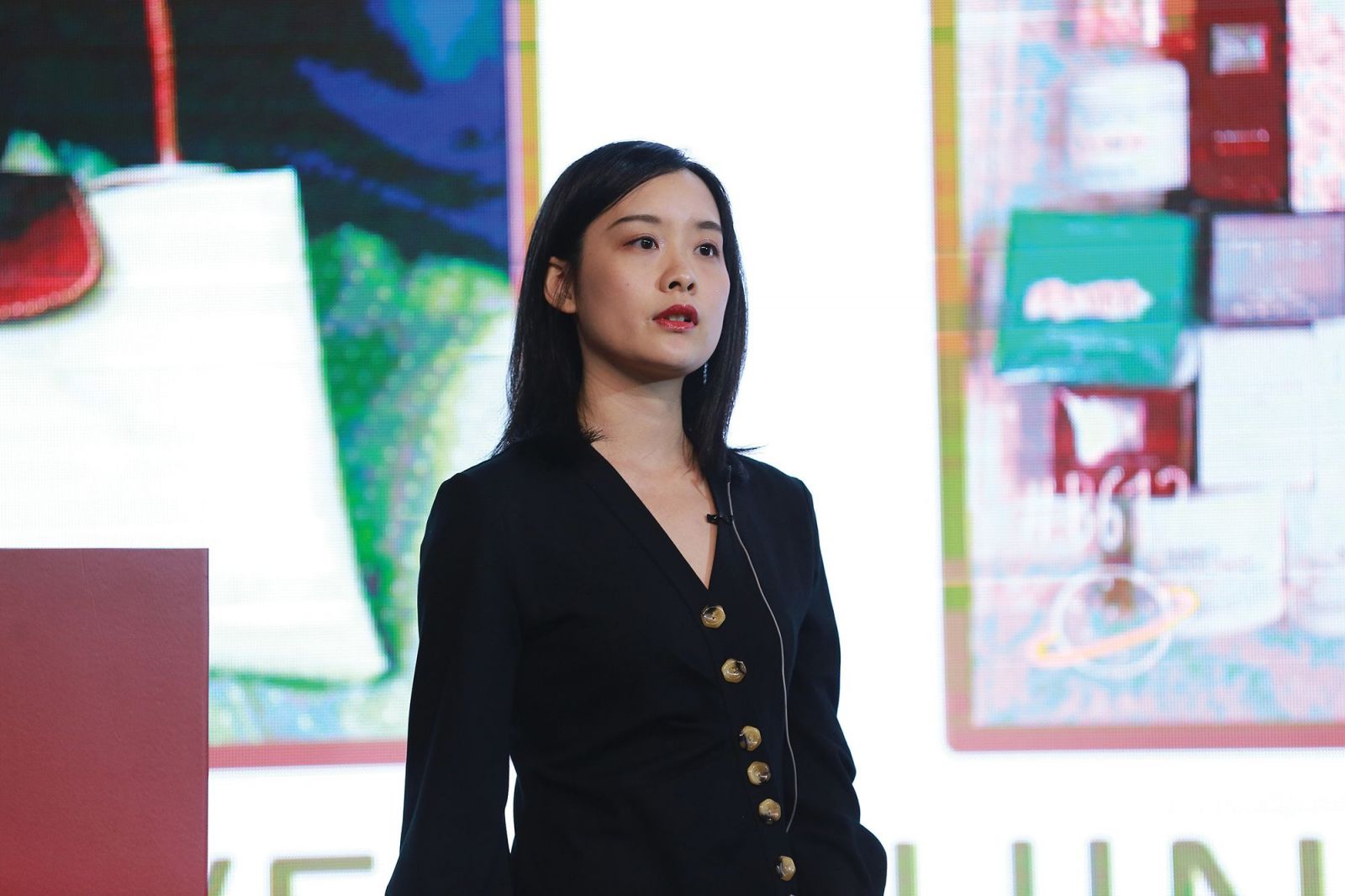 "Experiential marketing is the key to reaching out to Chinese Millennial and Gen Z customers. These are the main forces driving global luxury and beauty consumption."
That's how Yiling Pan, Associate Editor of highly respected digital title Jing Daily (a sister publication to Jing Travel) framed the luxury opportunity in the Chinese travel market today.
At the Trinity Forum in November she said: "Chinese young consumers, especially female ones, are buying into all kinds of luxury and beauty products. And this is a trend that definitely will continue in the near future. The generation of under-35s will drive 65% of China's consumption growth through to 2020.
"But when I conducted interviews with several industry experts, their latest data showed that what China's affluent people want to buy next is quickly changing. For example, the watches & jewellery category is going to become much bigger than handbags and clothing."
Revealing some fascinating data from Agility Research, Pan showed that the top brands Chinese consumers decide to buy in travel retail before they leave home are dominated by the high-end names, but include Chinese as well as international brands. Wuliangye for example tops the list in liquor, while in fashion, jewellery, watches and skincare, the number one sought-after brands are Dior, Cartier, Rolex and Estée Lauder respectively.
So how should travel retailers and brands cash in on this fast-changing dynamic demographic? Pan positioned "experiential retail" as a big part of the solution. "Studies show that when people are in a relaxed and positive environment, they will start to buy more. Airport outreach has been evolving towards a more lively approach to better align with Chinese consumers' need for experiential luxury. This evolution represents a major milestone as airports are adding a new feature to their traditional transportation and shopping functions: entertainment."

The combination of human contact with technology, or "tech-enabled human interaction" is a powerful tool. So too is the engagement that pop-up stores generate.
Pan cited the key factors needed to create a experiential marketing campaign that appeal to a new generation of travellers. These include authenticity (there are no secrets from this generation), newness (innovate on product design and brand experience or lose market share) and coolness (brands as a means to self-expression). Other factors are 'nowness' (the need for instant gratification), connectedness (be seamless, consistent and convenient) and tech-savvy (create great experiences on WeChat or other popular apps).
Via technology, said Pan, the industry needs to understand that the journey does not begin and end at the airport, and brands need to connect in a seamless way with these consumers, who are used to excellent digital platforms.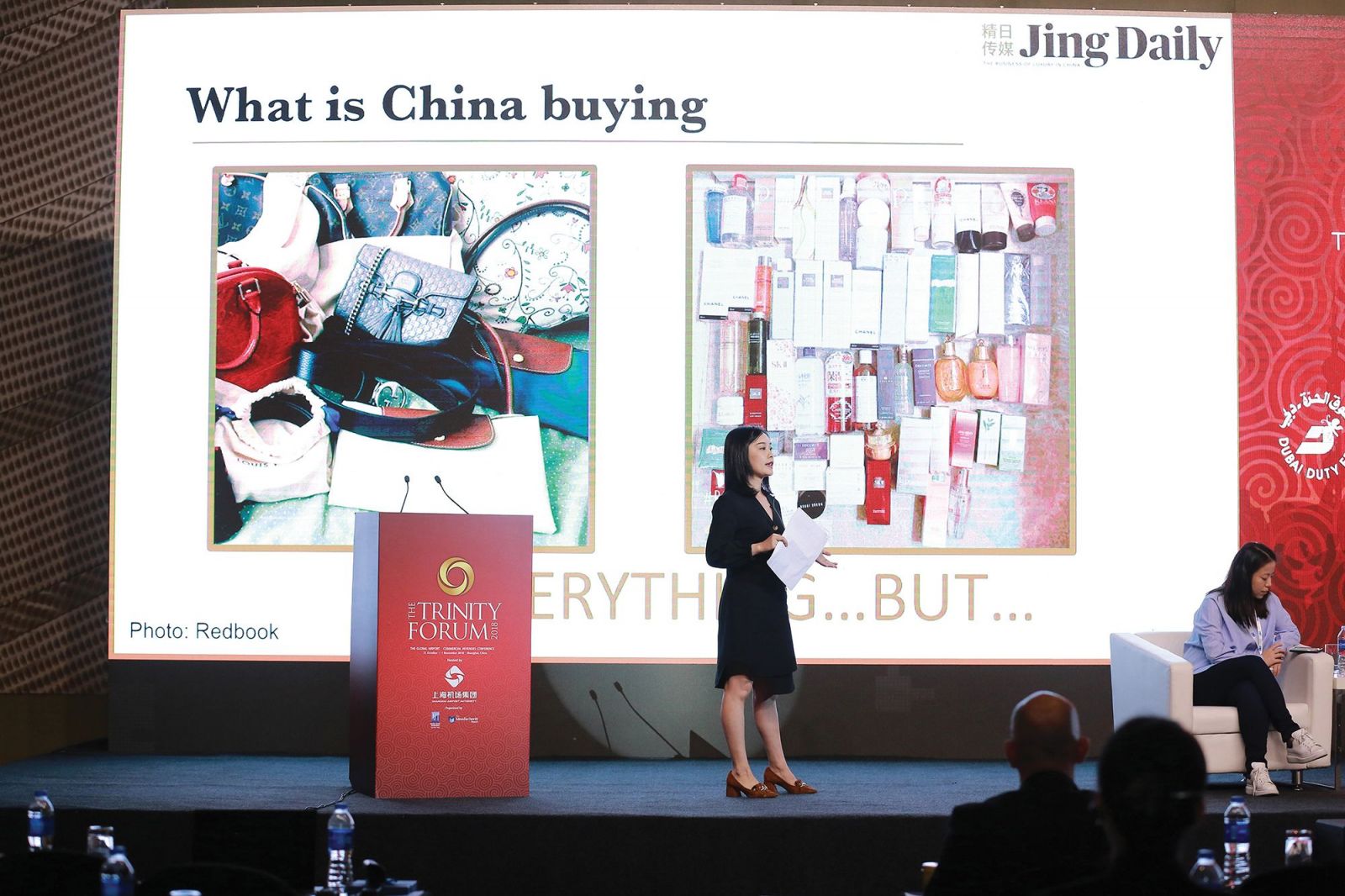 Yiling Pan: The under-35 generation will drive luxury consumption in China.
Understand the power of airports as your retail channel
Know your audience – who they are, what they buy and what they look for when buying
Align your messages to your audience – travel retail, downtown retail and online retail
Know how to direct your audience to right channels to buy.
Crucially, said Pan, "Don't try to understand young Chinese consumers just using stats and reports. They are real human beings, and only if you take a human approach will you be able to win their hearts."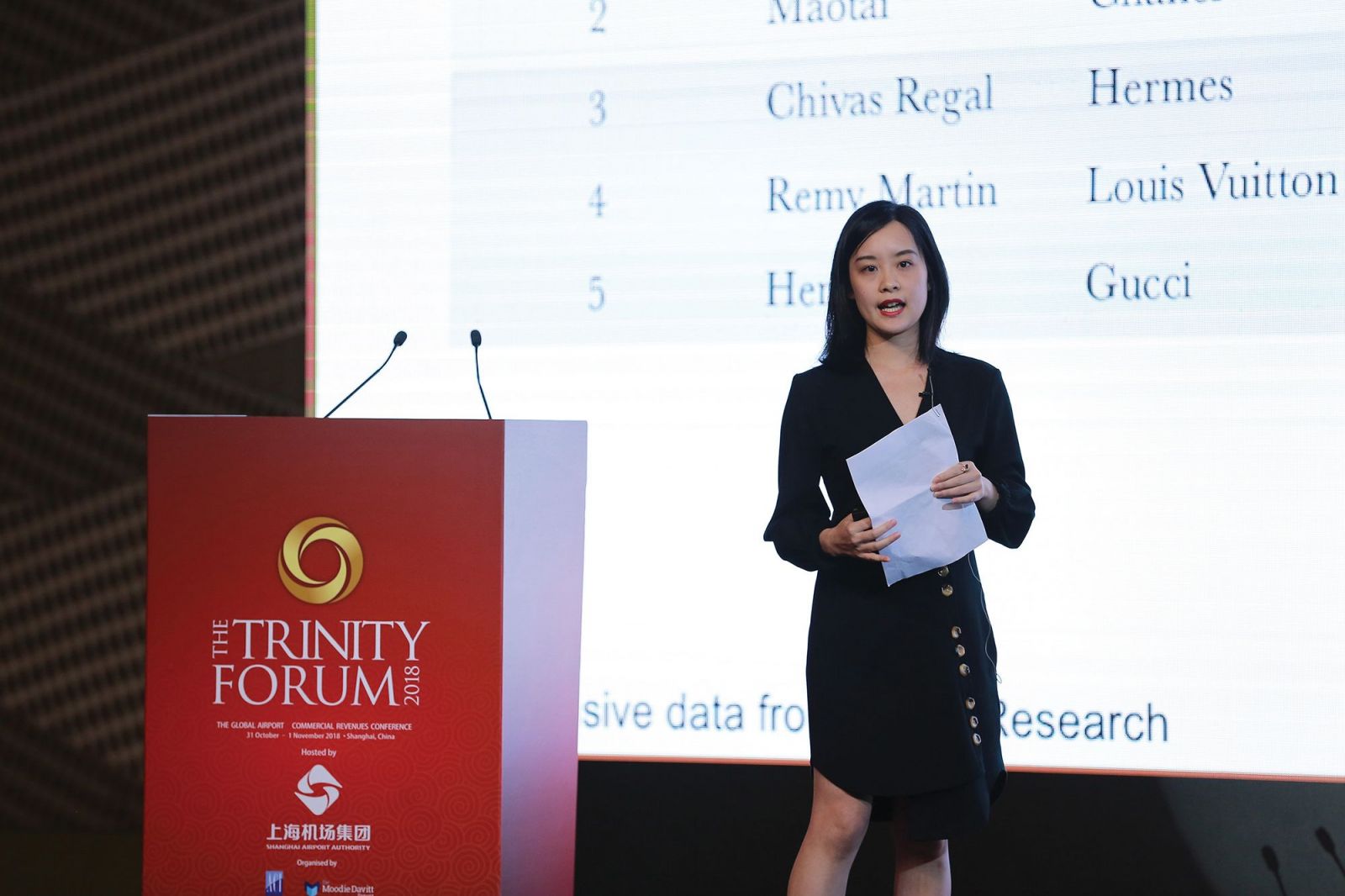 Making a connection: Technology and human interaction will be required to succeed in the luxury business, said Yiling Pan.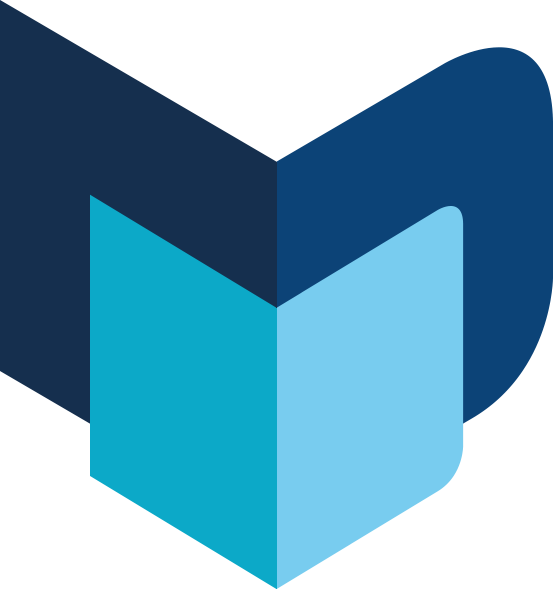 ---
The Moodie Davitt Report • The Online Magazine • February 2019