China Report • The new Chinese shopper
---
The Chinese travel shopper's changing face
iClick Interactive (Asia) Chief Product Officer Yan Lee (pictured below) talks about the company's White Paper on the Chinese Outbound Travel Shopper, published in partnership with The Moodie Davitt Report.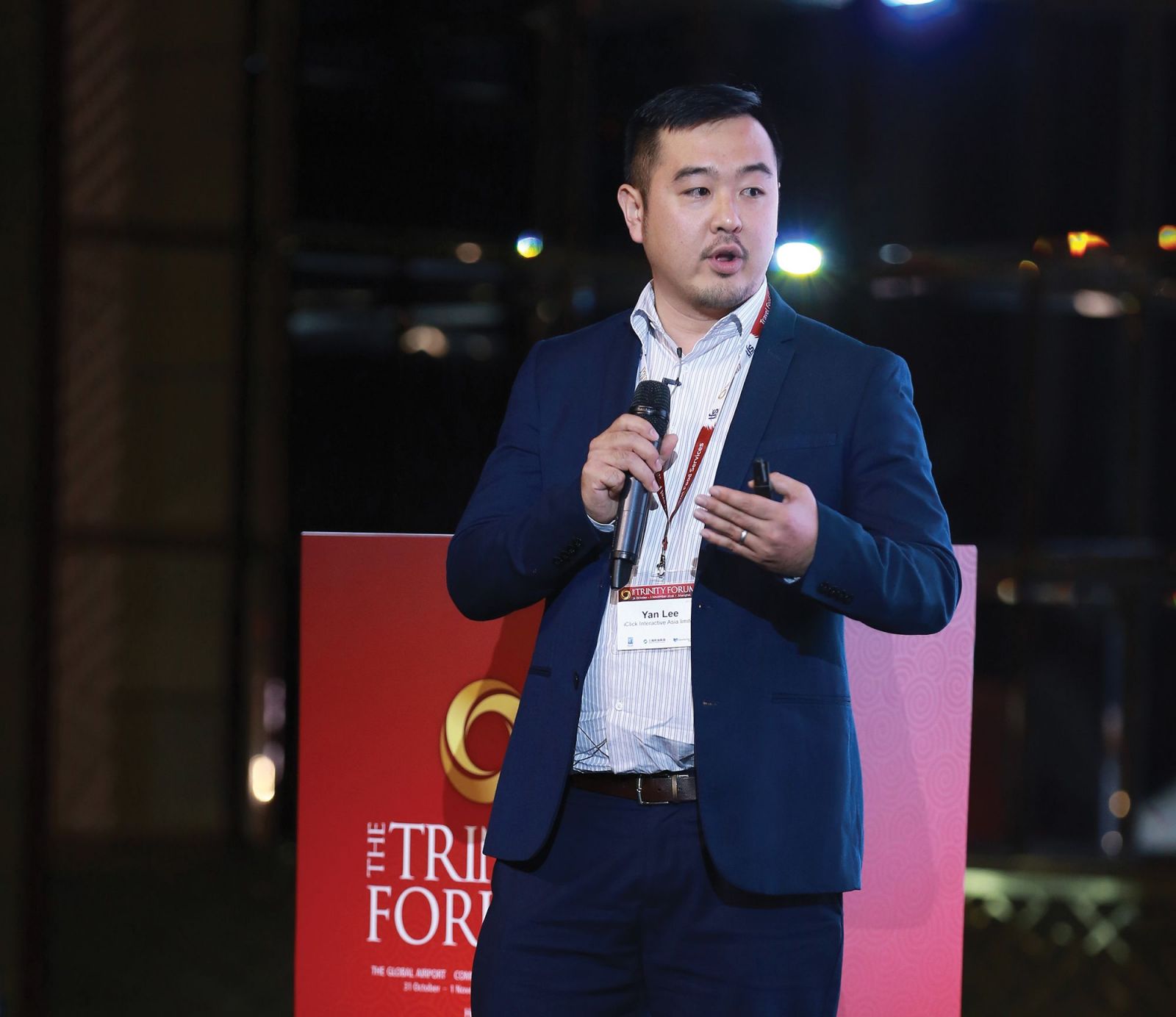 In October, digital technology powerhouse iClick revealed the Chinese Outbound Travel Shopper White Paper, in association with The Moodie Davitt Report. This 'thought leadership' document attempts to consider not just the tourism and spending numbers and projections but to examine consumer dynamics, varying customer profiles, and key behavioural components, including travel and shopping trends. iClick Chief Product Officer Yan Lee revealed highlights at The Trinity Forum in November.
To help better understand Chinese outbound travel shoppers, iClick conducted an extensive audience analysis via its marketing technology platform iAudience, which has 750+ million internet users anonymously profiled in China per month.
Thanks to its extraordinary data capability and partnerships with Tencent, Baidu, Ctrip and other Chinese websites and apps, iClick can track and profile those 750+ million Chinese 'netizens' each month.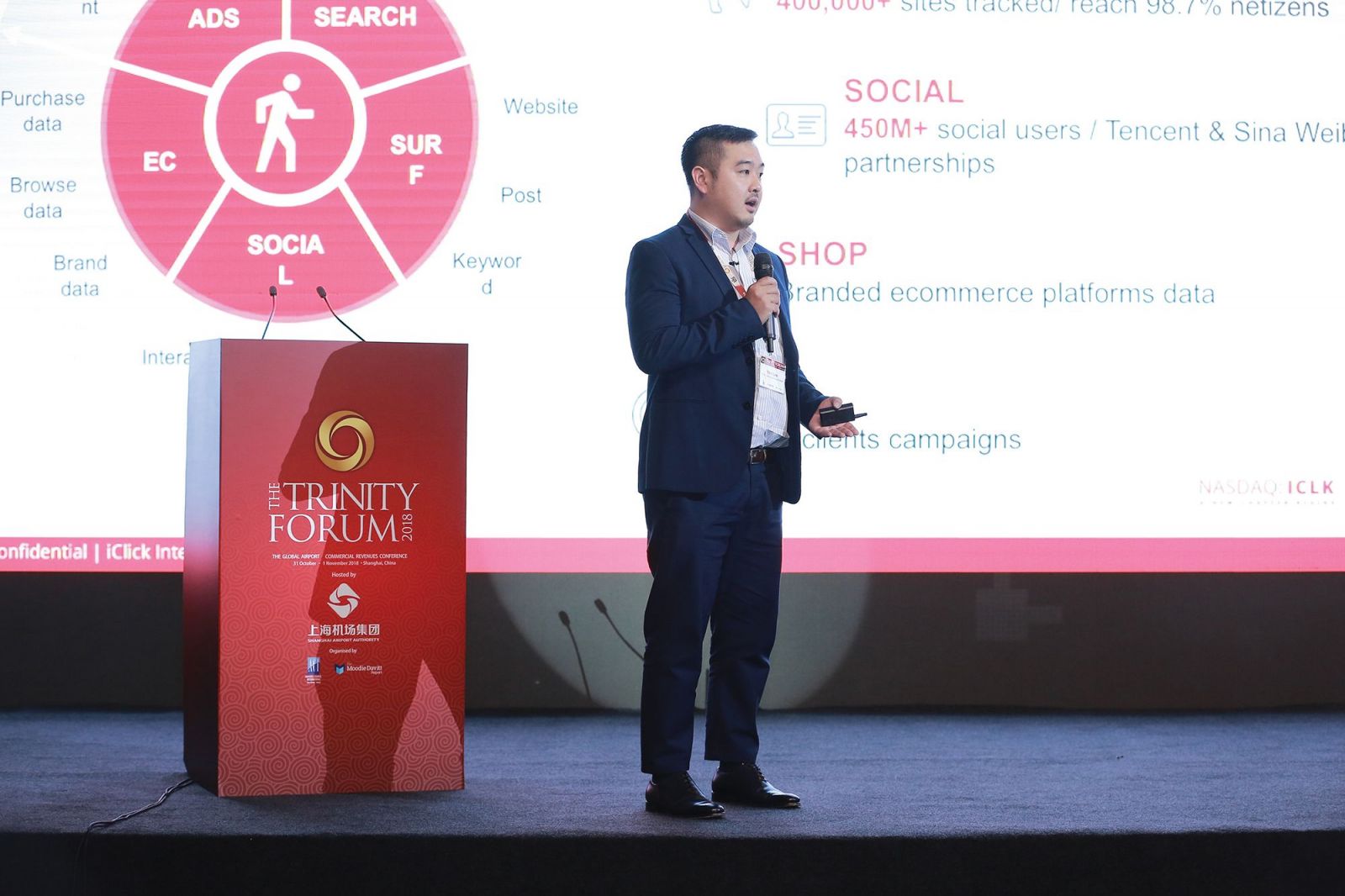 Yan Lee: iClick's partnerships offer it vast reach among consumers.
This lends the ability to explore the kinds of keywords Chinese users search for on the internet, the articles they read online, and the contents they consume and share with their friends via social media. "iAudience is the crystallization of the wide expanse of data into a single, integrated real time platform for marketers," the company says.
The opportunity is vast, as Lee noted. The number of outbound Chinese passengers is expected to grow to 250 million in the next three years, as easing of visa regulations and available air routes in and out of China spur the affluent and middle class Chinese to travel globally. In 2017, Chinese overseas spend hit US$1,985 per person on average, well ahead of US, UK, French or German nationalities.

Lee noted: "Not only do Chinese travel a lot, they also tend to spend a lot. Chinese travellers have a huge intention to spend when they're abroad." Citizens from lower tier Chinese cities are now more likely to spend abroad than to spend in Tier 1 cities, he pointed out.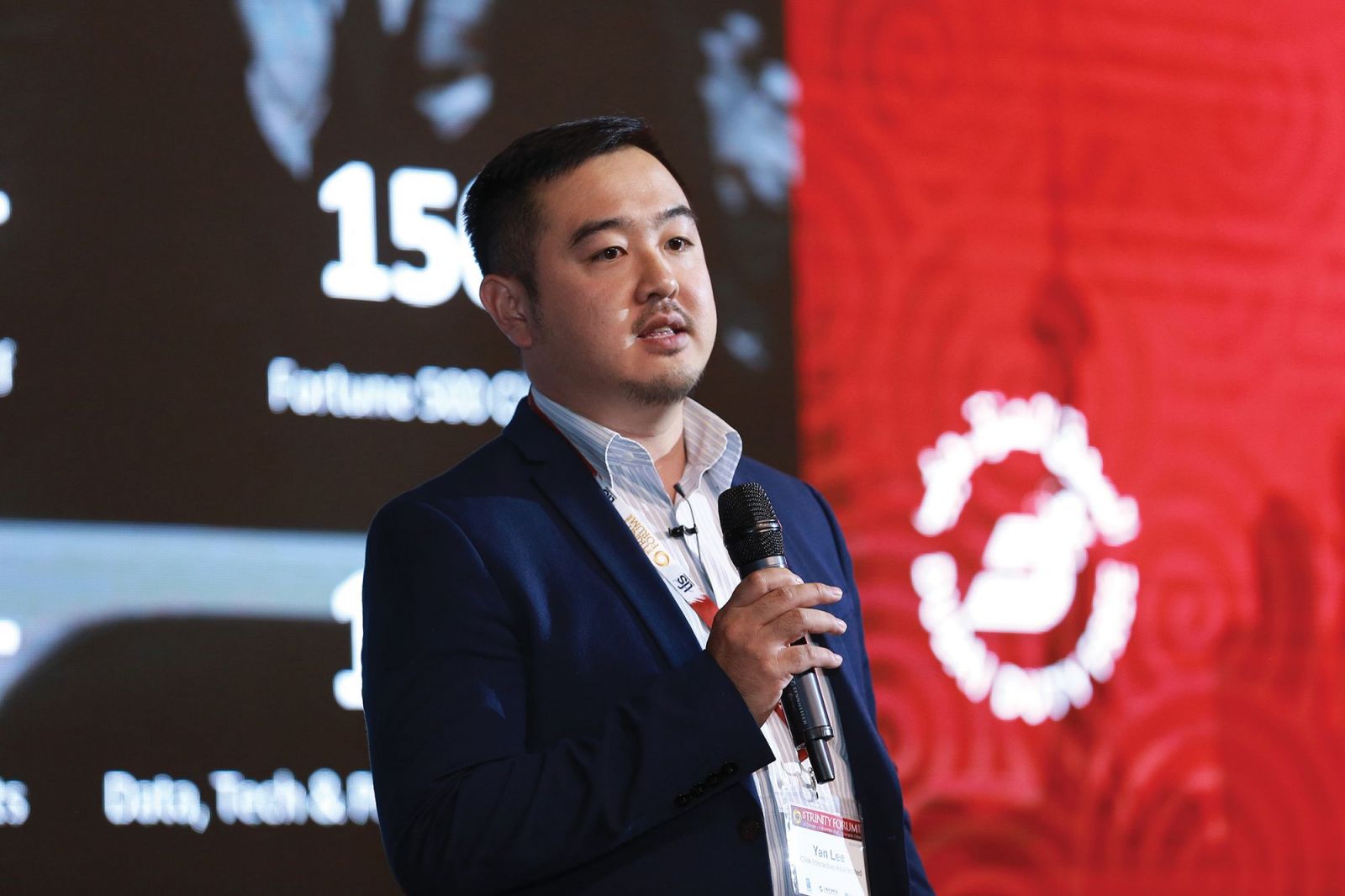 Yan Lee: Watch out for travellers from emerging Tier 1 cities.
Their motivations to buy overseas include:
Price differentials:

Opportunity to enjoy significant tax savings by buying outside China.

Quality assurance:

Overseas retail products are perceived as higher quality and travellers are reassured that they are genuine.

Uniqueness:

Products only to be found in a particular destination.
Lee also broke down today's travellers into three types of shopper. First, there is 'The Dark Horse', new affluent travellers from emerging cities. These include Xi'an (with a 323% surge in outbound travellers in 2017), followed by Changsha, Wuxi, Taiyuan, Wuhan, Hefei, Chengdu, Nanjing, Harbin and Kunming.
These travellers tend to target nearby destinations that are perceived as safer, and to target brands that are already well-known and established. Saving money is a key factor in driving purchases, encouraging them to buy overseas.
'The Walking Wallet' is the second group, focused on overseas luxury shopping. This group is dominated by upper middle class women with household incomes of over US$45,000 a year, who travel regularly for business or pleasure.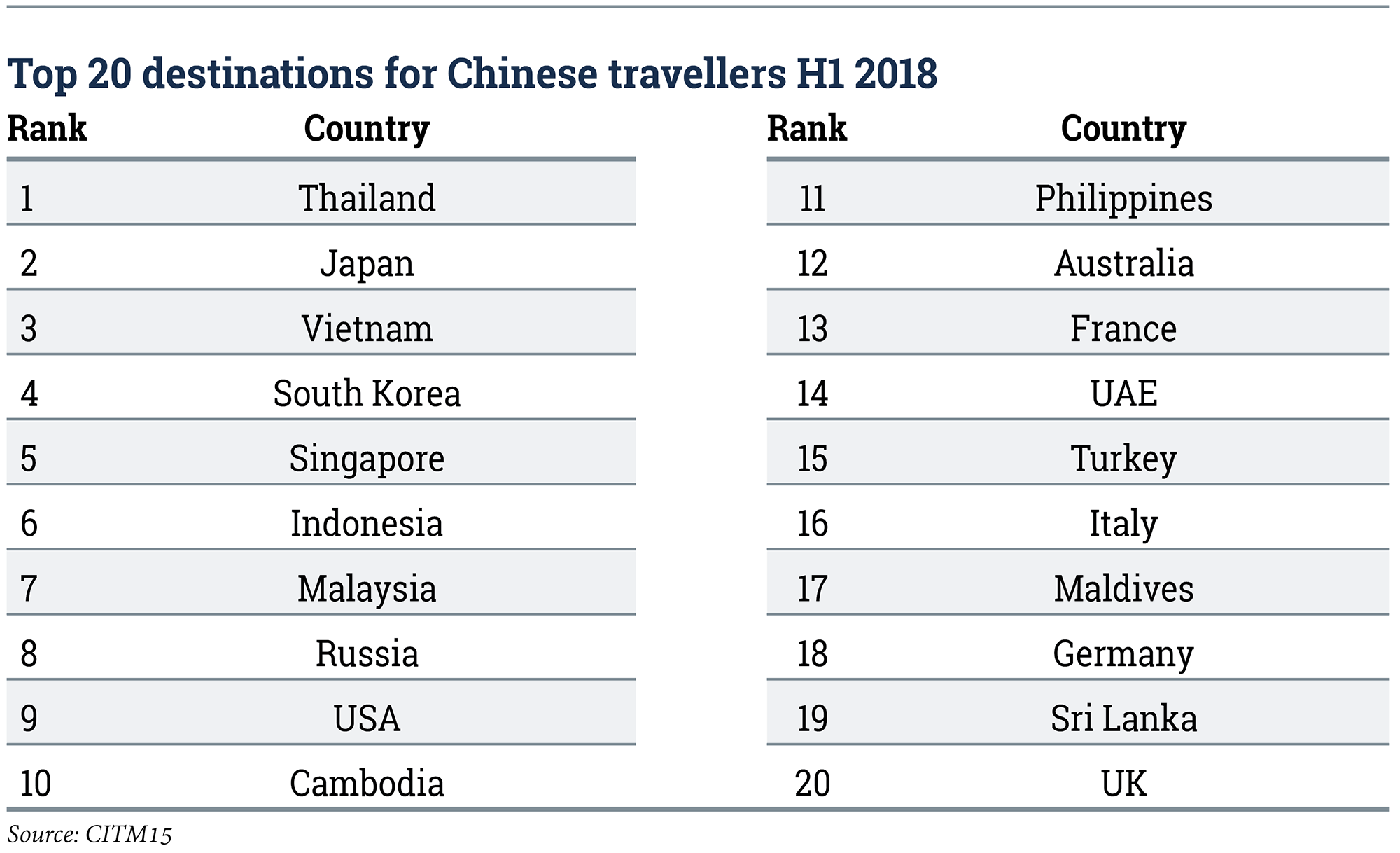 They target premium, customised tours when they travel, staying in luxury hotels in Europe, the Middle East and Africa, and they seek authentic, high-end goods, and products not available in China.
'The Awakened Generation', born between 1990 and 1999, are the third group. According to iClick, "they are the first generation of digital natives in China, to whom the smartphone is almost an inseparable 'organ' to their body. They are constantly learning about the outside world through multiple online platforms and are also eager to go abroad to explore that world for themselves."
They aim to stand out from the crowd, want immersive and shareable experiences and have a desire to discover new brands. They aim to position themselves as 'thought leaders' among their peers.
The key to understanding the Chinese traveller, added Lee, is to understand their travel planning behaviour. This differs between age and social groups but, overall, Chinese travellers plan further ahead than their international counterparts (from two to six months ahead depending on the destination). And it is during the planning process, when consumers will engage with a variety of media touchpoints, that the opportunity arises to connect with them.
Because China is such a huge country, it is impossible to target the nation as a whole, noted Lee. "China is one big concept that needs to be broken down into bite-size pieces."
Once identified using the right data, shoppers need to be targeted at the right moment, as many of their purchase decisions are made in advance. Engage with them ahead of time, offering "new retail experiences to convert the user before the hustle and bustle of travel," he urged.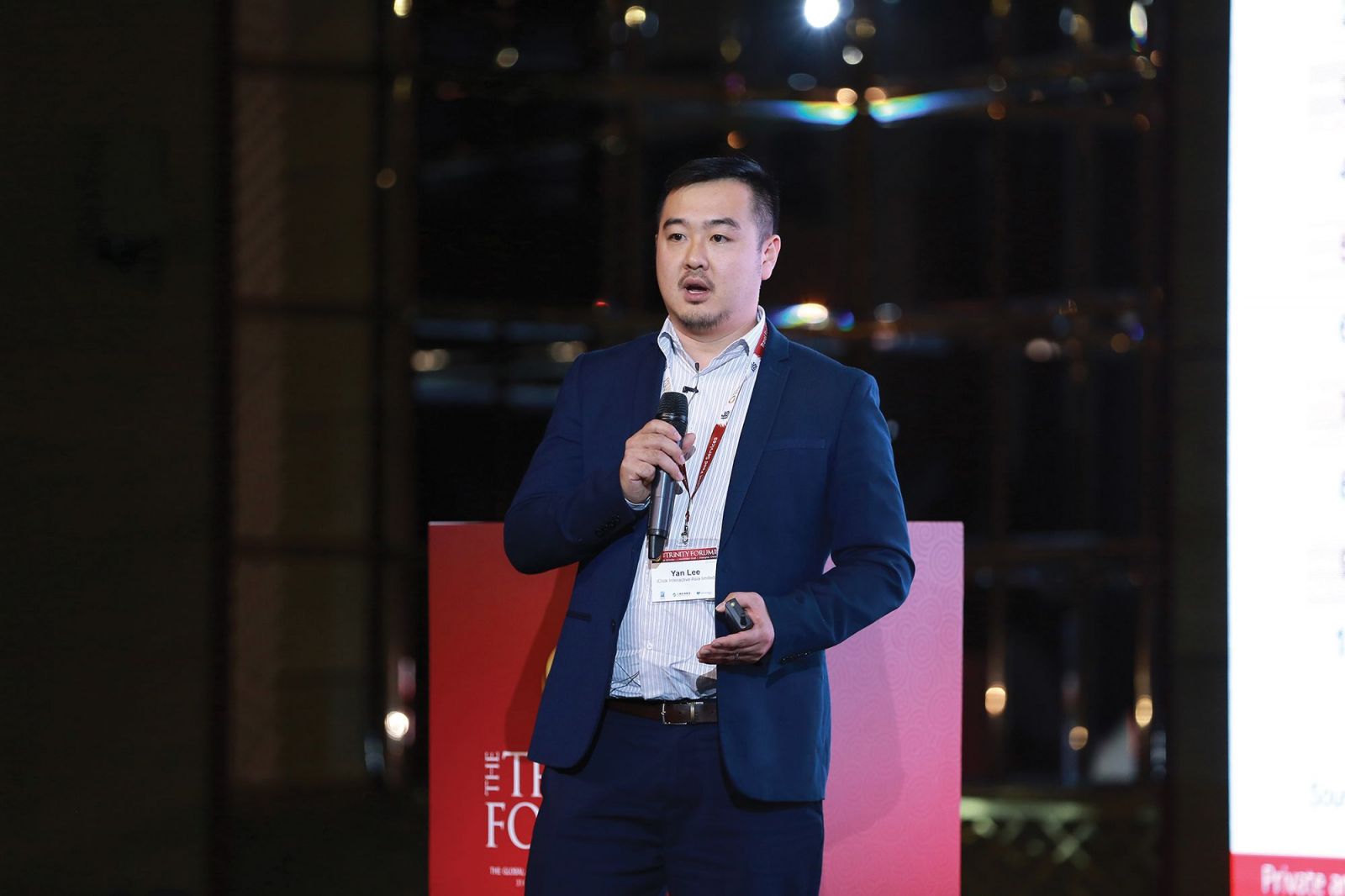 Yan Lee: "China is one big concept."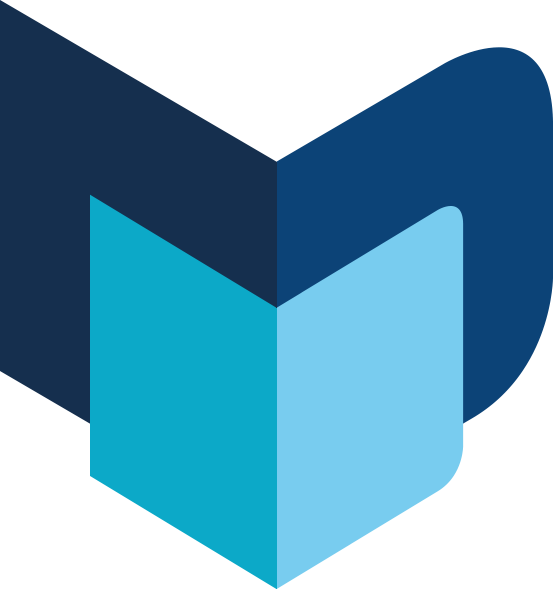 ---
The Moodie Davitt Report • The Online Magazine • February 2019