CNSC gets set to fulfil its
rich potential
CNSC is China's oldest duty free retailer but it's undergoing a very contemporary reinvention, as Martin Moodie discovers when he visits its Shanghai downtown store and meets senior management.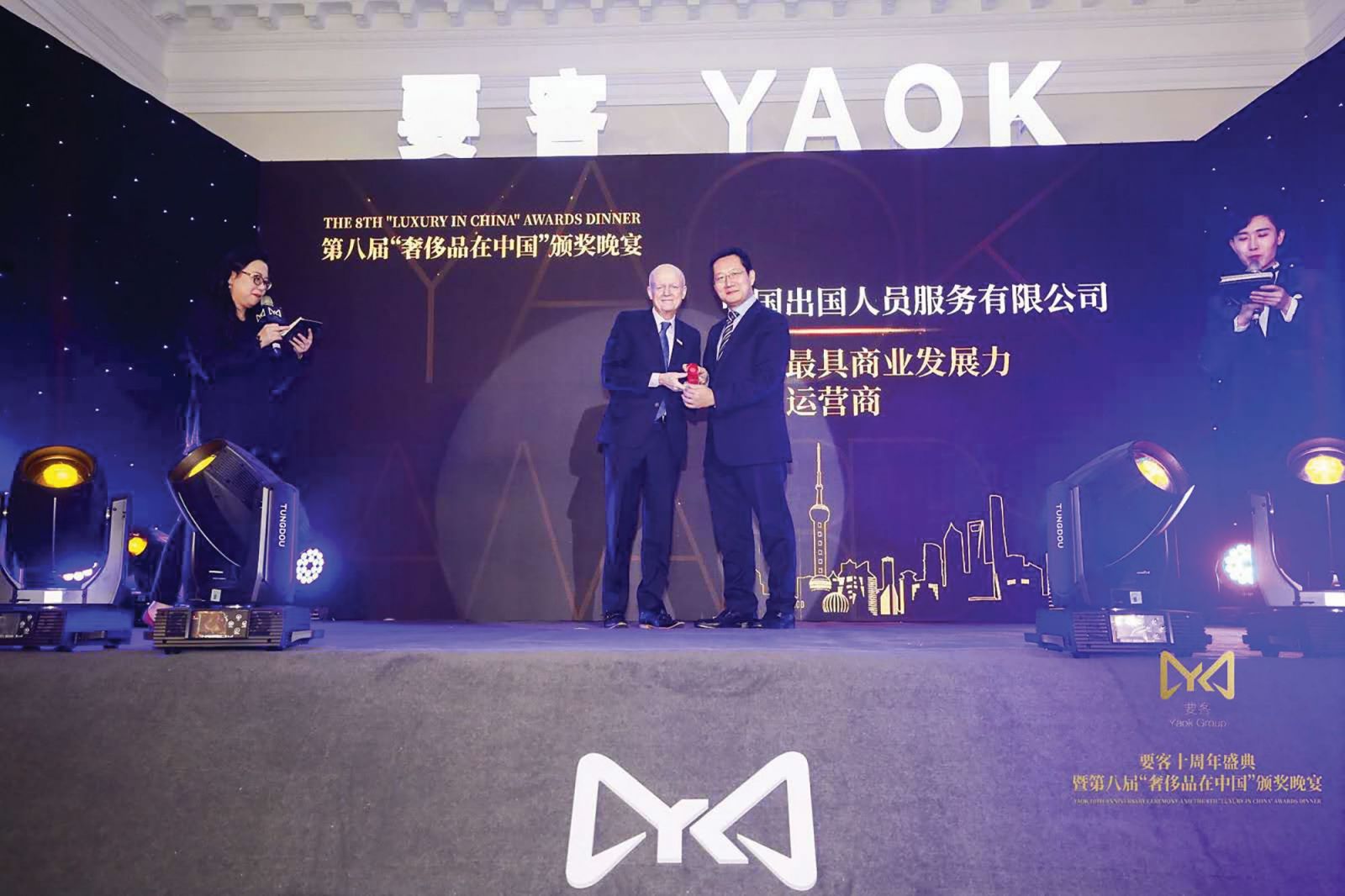 Glittering prize: CNSC Chairman Robert Lee receives the major duty free retailer accolade from The Moodie Davitt Report Chairman Martin Moodie at the Yaok Luxury in China Awards.
When CNSC was named 'Duty Free Retailer with the Best Potential' at Yaok Group's eighth annual Luxury in China Awards held in Shanghai in January, it marked a coming of age for the country's oldest travel retailer.
CNSC Chairman Robert Lee, who was presented with the award by The Moodie Davitt Report Chairman Martin Moodie, said that the accolade was great encouragement to CNSC to maintain its rapid development.
CNSC, Lee pointed out, has the full backing of the Chinese government to develop high-quality post-arrivals downtown duty free shops as well as extending its airport, land border and overseas duty free network. Maximising domestic consumption was a government priority and CNSC will play a key role in that, he pledged.
CNSC (full name China National Service Corporation for Chinese Personnel Working Abroad), was founded in 1983, the state-controlled organisation becoming the first to be granted a duty free licence in the country. Today it remains China's leading downtown travel retailer as well as running shops in the airport and land border channels.
Until comparatively recently, its stores were low-profile and largely focused on household goods rather than premium brands. But that is changing fast.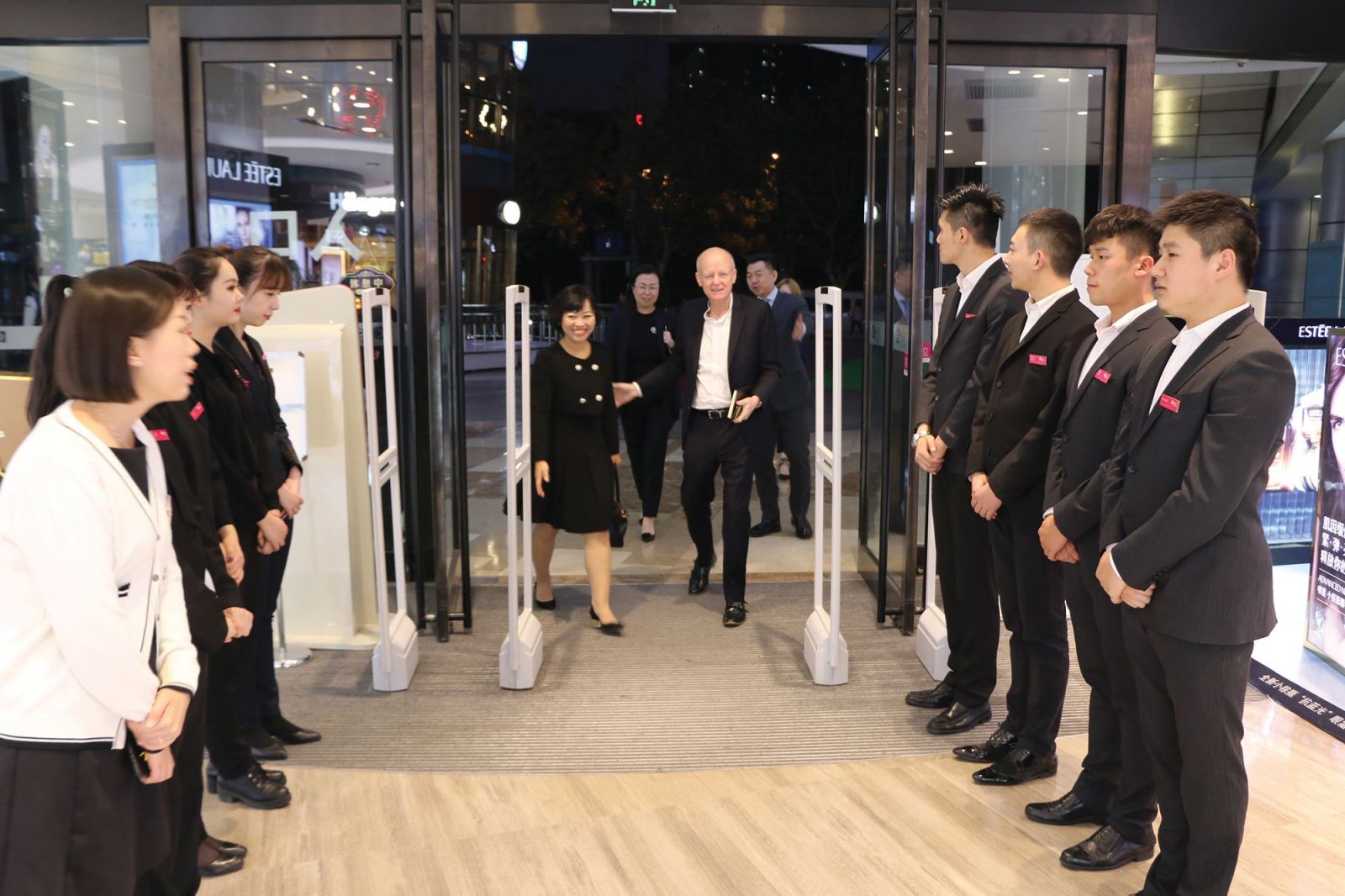 The Moodie Davitt Report Chairman Martin Moodie receives a warm welcome to the CNSC downtown store in Shanghai
Last October The Moodie Davitt Report visited the flagship CNSC downtown duty free store in Shanghai's bustling Jing'an District, which opened to great fanfare in August 2016. The ground floor, which hosts an extensive beauty offer, shows just how far the retailer has progressed.
The two-level, post-arrivals store for Chinese consumers, housed in the popular Yueda 889 Square shopping mall, is spacious, elegant and well-merchandised. It's not only an important business for CNSC but a shop window to the international brand community to show what it is capable of.
With significant development lying ahead in both existing and new stores, this ambitiously developed store is CNSC's business card to the world. In the downtown sector (where it operates 12 stores), CNSC is upgrading 11 shops over the next two years with firm plans to open more stores in the coming five years.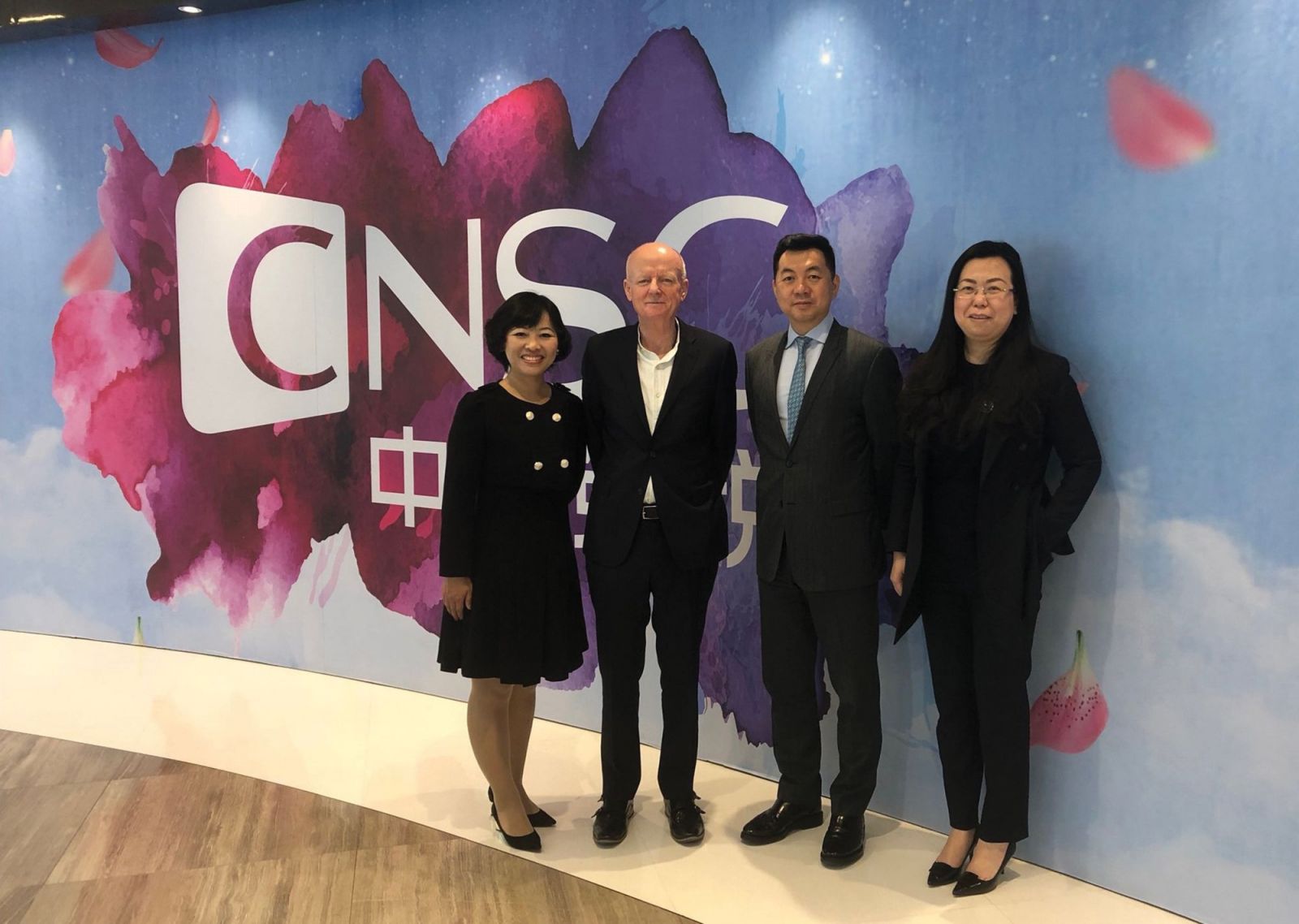 (Left to right) CNSC Deputy General Manager Evita Qu, Martin Moodie; CNSC Executive Deputy General Manager Chang Zhen and YAOK Group Co-founder & Chief Strategic Officer Tina Zhou at the store.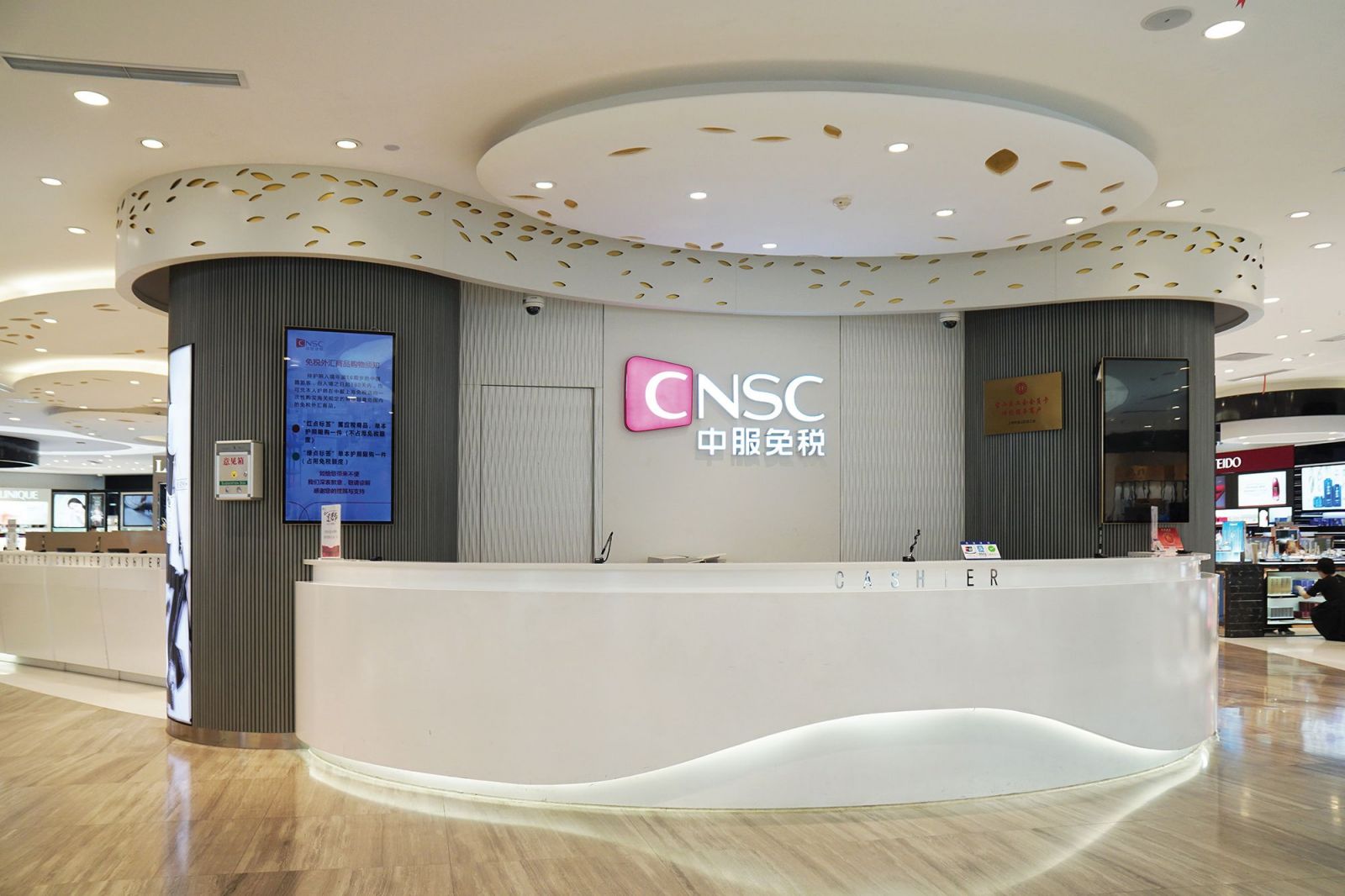 In the airport and land border sphere it will participate in open bids to build its presence. CNSC also harbours ambitions to explore the opportunity of opening an offshore duty free business on Hainan Island. And it would like to expand abroad by opening stores along the route of China's hugely ambitious 'Belt and Road Initiative'.
These are serious aspirations held by a serious player. CNSC is a subsidiary of Sinopharm (China Pharmaceutical Group Co), China's biggest pharmaceutical health group, which boasts the country's largest drugstore chain with some 4,412 stores across 60 large and medium-sized cities. Sinopharm was ranked number 194 in the Fortune Global 500 rankings for 2018.
In line with the Chinese government's oft-stated desire to maximise domestic consumption, Sinopharm attaches great strategic importance to the duty free business and has prioritised the sector as a key component of its commercial development. Sinopharm and its subsidiaries have signed 110 strategic cooperation framework agreements with all major provinces and cities in China and the duty free business forms an integral element of many deals.
Chatting over breakfast in Shanghai, Robert Lee tells The Moodie Davitt Report that the opportunities ahead are huge. Sinopharm has the resources – and increasingly the expertise – to make a success of the duty free business. And the government's plans to increase domestic consumption will intensify, he says. The key will be to attract the big international brands, particularly in beauty, some of whom are wary that the post-arrivals duty free model will disrupt the local market.
Lee and his management team, including Chang Zhen, Executive Deputy General Manager, and Evita Qu, Deputy General Manager, insist that is not the case. They argue that CNSC offers incremental opportunities.
"China's economy has entered a stage of high-quality development," says Chang. "The Chinese middle and high income group is continuing to grow at 13% per annum and will occupy 42% of the population by 2021, which indicates a huge potential for the high-end consumption market."
Additionally, says Qu, the government is encouraging "orderly competition" in the Chinese duty free industry. In a critical policy address on 13 June 2018, Premier Li Keqiang emphasised the need to redress the balance of overseas consumption by Chinese travellers and underlined the government's desire to expand the country's own duty free industry.
No conflict with the domestic market
Downtown expansion on the Chinese mainland will be integral to delivering on CNSC's goals, says Executive Deputy General Manager Chang Zhen. He is adamant that international brands should embrace the opportunity rather than fear any conflict with their domestic market business in China.
The downtown duty free market is a purely incremental business, he argues, a channel specifically established to drive post-arrivals sales to returning Chinese and to maximise domestic consumption.
Under the Chinese model, travelling nationals returning to China are eligible for a one-off, post-arrivals purchase of duty free goods up to a limit of RMB5,000 (US$720).
They can shop for up to 180 days after returning from abroad, provided they show their passport and proof of arrival date. That allowance is on top of their original RMB8,000 (US$1,150), which they can spend abroad and in Chinese airport arrivals shops.
Further reassurance for international brands is provided by the fact that post-arrivals shopping is so strictly monitored, Chang notes.
"Everything is fully regulated by Customs and carefully controlled," he says. Shoppers must show their passports and their travel records, while allowances and categories (no liquor or tobacco) are set by law. Additionally, CNSC insists that it works very closely with brands to protect and nurture their brand image.
"After two years of operating the Shanghai store, we have extensive data and analysis and we think that our downtown stores present no contradiction with the local market," says CNSC Deputy General Manager Evita Qu.
"Both the airport arrivals stores and the downtown shops share the same group of target customers. The downtown business model is simply an extension of the airport arrivals store.
"Additionally, we have strict control policies, as mentioned. We must double-check the stamp on your passport to know that you are buying within the six-month period since you returned. The quota is strictly controlled and fully regulated by Customs as well as conforming to the brands' requirements."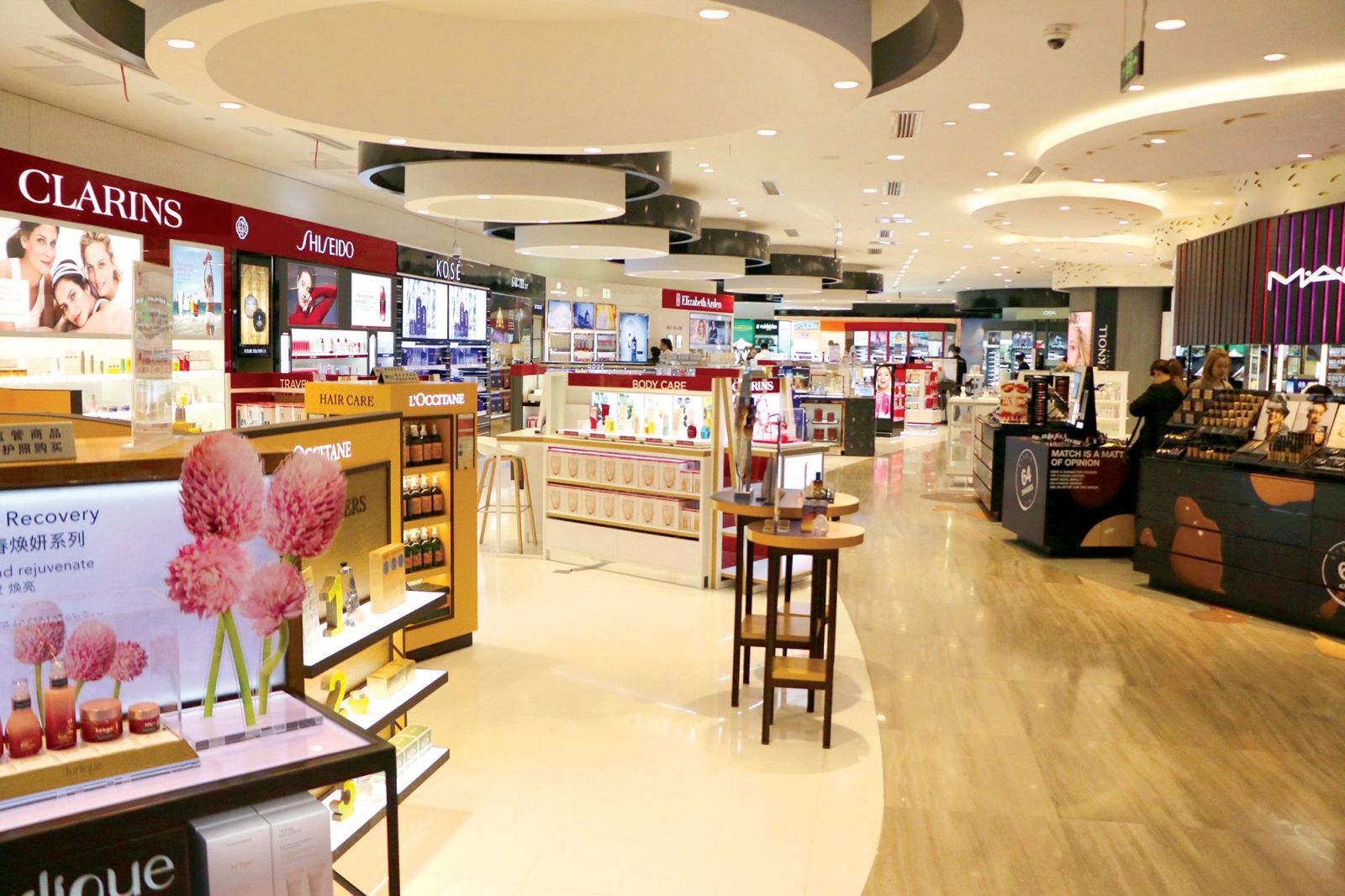 China's downtown and post-arrivals stores should be seen in a positive light by international brands, says CNSC.
CNSC is ideally positioned to benefit from that directive, says Chang. To facilitate those aims, the corporation is seeking "win-win" partnerships with various Chinese cities. Chang points out that the opening of duty free stores symbolises commercial prosperity and that the fusion of "tourism + retail" drives tourism to cities and their surrounding regions – in turn spurring GDP and employment at a local level. "Many cities have expressed their willingness to open downtown duty free stores and welcome us," he says.
With the green light from the government, CNSC has embarked on a sustained investment programme. The corporation plans ambitious, government-backed refurbishments of its downtown stores in Dalian, Chonqing, Nanjing, Zhengzhou, Hangzhou and Harbin.
In 2020, similar improvements will transform the stores in Beijing, Qingdao, Kunming, Hefei and Nanchang. "So, the full scope of CNSC's duty free network is beginning to take shape," comments Qu.
Shanghai store soars
It is the Shanghai business that has CNSC, and the duty free industry at large, most excited. Since the 3,300sq m store opened, sales have been growing at around 20% year-on-year. It houses some 220 brands, across four key categories: beauty, fashion, watches & jewellery and confectionery. The well-merchandised cosmetics and perfumes department is the commercial linchpin, representing around 65% of total sales. As consumer awareness of the store grows, CNSC projects that sales will climb much higher.
The store is defined by its beauty offer, anchored by a broad and refined presence from The Estée Lauder Companies. "After two years of operation, our Shanghai store has received excellent recognition from many brands," says Chang. "We work hard to maintain their image. All the brands are nicely displayed, and we have also used various social media platforms to enhance the brands and our offer."
Chang says that consumer reaction has been overwhelmingly positive to the post-arrivals duty free shopping concept, not just in urban Shanghai but also the surrounding provinces, which he says account for around 25% of the customer base.
CNSC chooses its downtown locations carefully. Firstly, they need to be in a "landmark" shopping mall but secondly, the company selects fast-developing new areas within its chosen cities, rather than long-established, often overdeveloped downtown retail centres. By choosing high-traffic "new" retail locations, CNSC benefits from existing footfall as well as bringing customers to the areas, Qu points out. And, critically, that helps mitigate any potential conflict with local market retail, she says.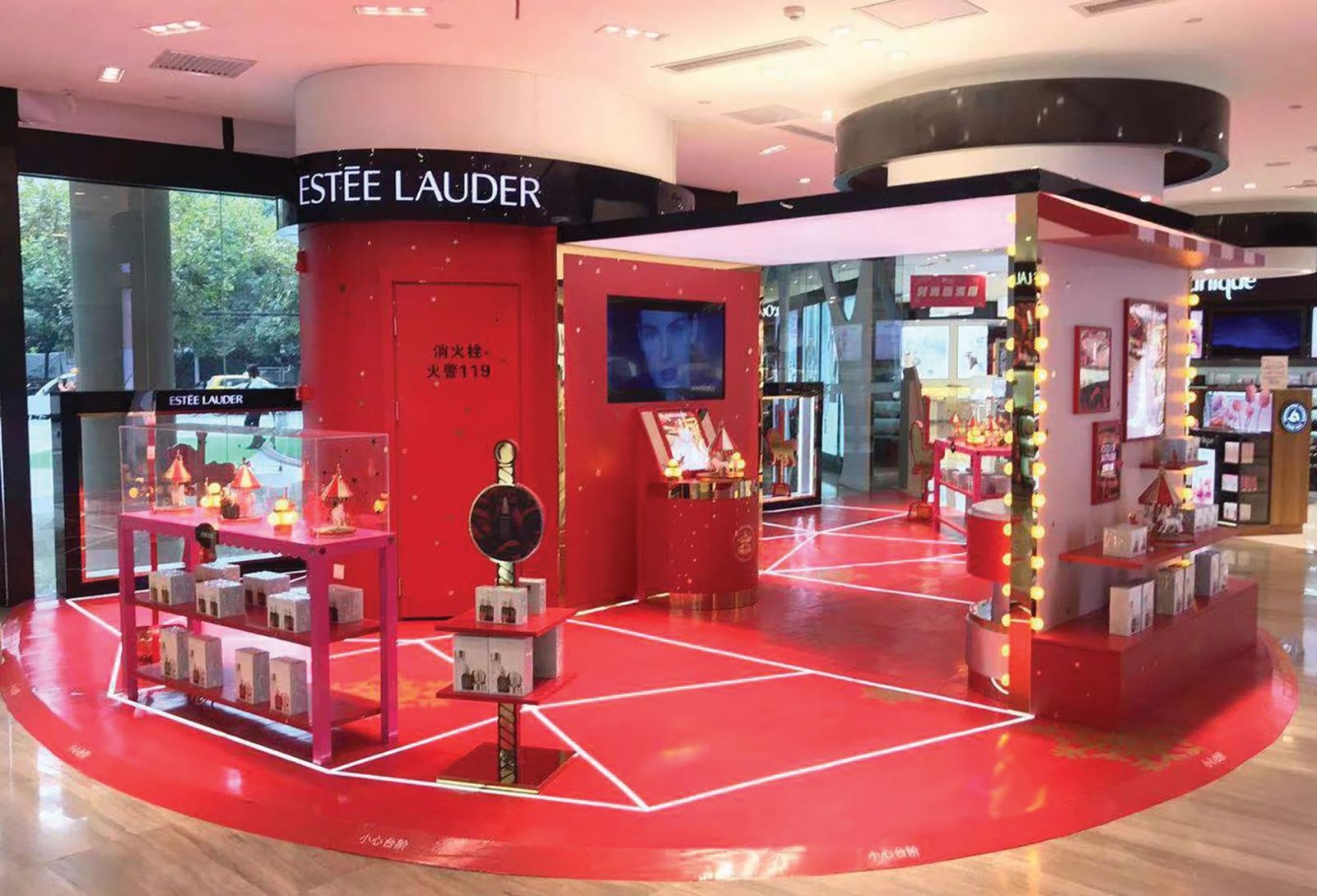 The Estée Lauder Companies enjoys a dominant position in the Shanghai store's elegant beauty department, with many of the group's brands present.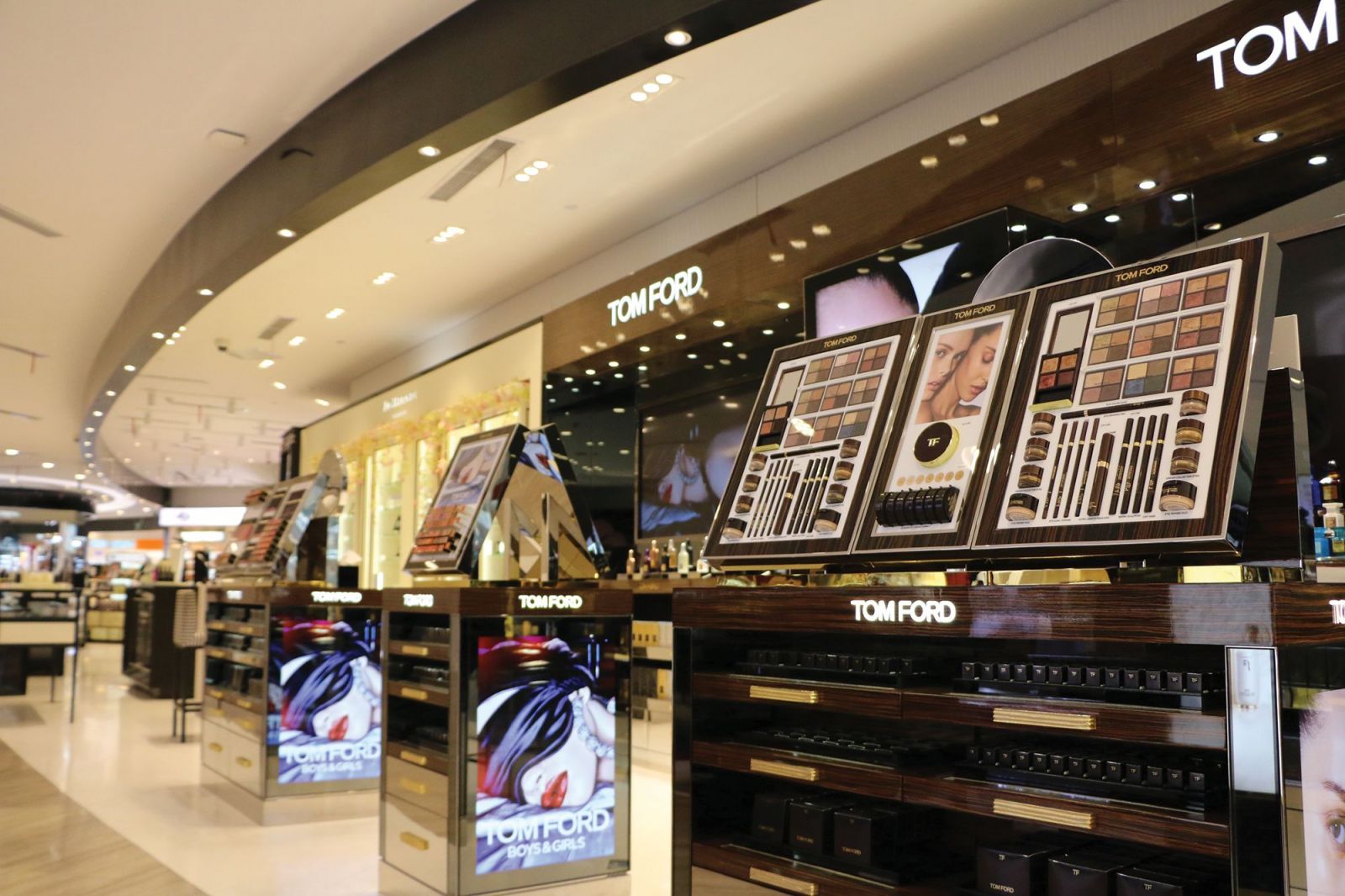 Arrivals shops breakthrough

If 2016 was a landmark year for CNSC due to the Shanghai store opening, then 2017 maintained the momentum. CNSC opened its first-ever airport retail stores – 572sq m and 295sq m arrivals duty free shops at Chonqqing (August) and Dalian (November) airports. It also inaugurated a land border shop at Heihe, a prefectural-level city on the crossing to Russia.
CNSC is confident of securing further arrivals stores contracts through open bidding in line with the government's determination to make shopping at home easier and more desirable for Chinese travellers.
As Chinese consumer awareness of airport arrivals shopping grows, says Qu, sales will soar – and may even outstrip the departures business in certain locations. Sales are growing fast, particularly for perfumes & cosmetics which again account for the lion's share of sales.
At Chonqqing Airport, for example, P&C generates nearly 50% of turnover. Interestingly, says Qu, total P&C sales for the last quarter outstripped those in departures, despite the shop being only half the size of its counterpart and stocking considerably fewer brands. "That's because all our customers are Chinese, and they now realise there is a good opportunity for them to buy when they arrive home," she says.
The Moodie Davitt Report hosts China's State-owned Assets Supervision and Administration Commission of the State Council
On 15 November The Moodie Davitt Report was deeply honoured to meet senior representatives of the State-owned Assets Supervision and Administration Commission (SASAC) of the State Council, PRC at Moodie Davitt headquarters in London.
Founder & Chairman Martin Moodie and Publisher Irene Revilla welcomed SASAC Deputy Director of Research Center Peng Jiangu; Division Chief of Research Center (and Deputy Secretary General) Wang Jiang; and Section Chief of Research Center Zhang Jiahui.
SASAC is the 'think-tank' of China's central state enterprises and is directly under the management of the State Council.
The delegation informed The Moodie Davitt Report that the Chinese government has a "special interest" in the development of the duty free industry – not just to maximise domestic consumption but also to increase China's offshore presence in the sector.
"It was a privilege to meet such important representatives of the Chinese state and to host them in London," said Moodie after the meeting.
"We have huge admiration for the way China's duty free and travel retail enterprises have developed in recent years and are very impressed by the tremendous support the Chinese government is giving the sector via far-sighted policies such as offshore duty free (Hainan Island), and the extension of arrivals and post-arrivals shopping."
The two organisations pledged to maintain contact and regular dialogue and to meet again at SASAC headquarters in Beijing.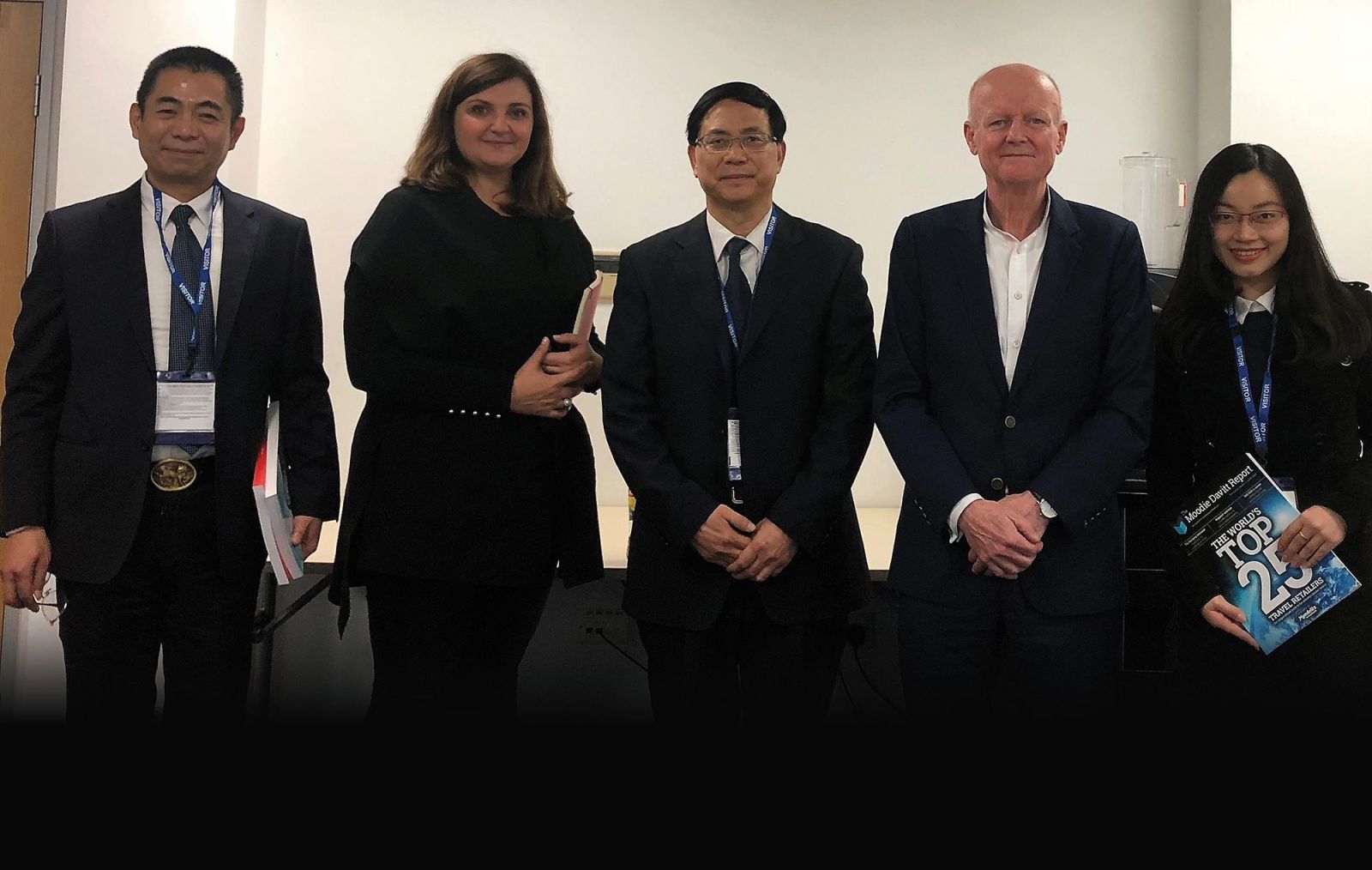 Pictured left to right at The Moodie Davitt Report headquarters in London recently were SASAC Division Chief of Research Center (and Deputy Secretary General) Wang Jiang; The Moodie Davitt Report Publisher Irene Revilla; SASAC Deputy Director of Research Center Peng Jiangu; The Moodie Davitt Report Founder & Chairman Martin Moodie; and SASAC Section Chief of Research Center Zhang Jiahui.
"The business is starting to rise," adds Qu. "At first people were a little cautious, thinking 'There is a store in departures, why should I have another one here?' But now they see the real potential and it's so convenient for them to buy and the customer service is so good."
Emboldened by its arrivals shop successes, CNSC also participated in the recent tender for the blockbuster seven-year duty free contract at Shanghai Pudong and Hongqiao International Airports. Though ultimately unsuccessful (the contract was retained by China Duty Free Group-controlled Sunrise Duty Free), the bid underlined the seriousness of CNSC's intentions, notes Chang.
"The development pace of China's duty free market has far exceeded the imagination of everyone," he comments. Chang cites initial brand scepticism about CDFG's offshore duty free complex in Haitang Bay, Hainan before it opened. That enterprise is now a runaway success and the doubters have long since disappeared.
"Today, CNSC downtown duty free shops are in a similar situation as back at that time, it is a great opportunity now," he insists. "I am very confident that CNSC will achieve rapid development and growth in the future."
China travel retail's golden future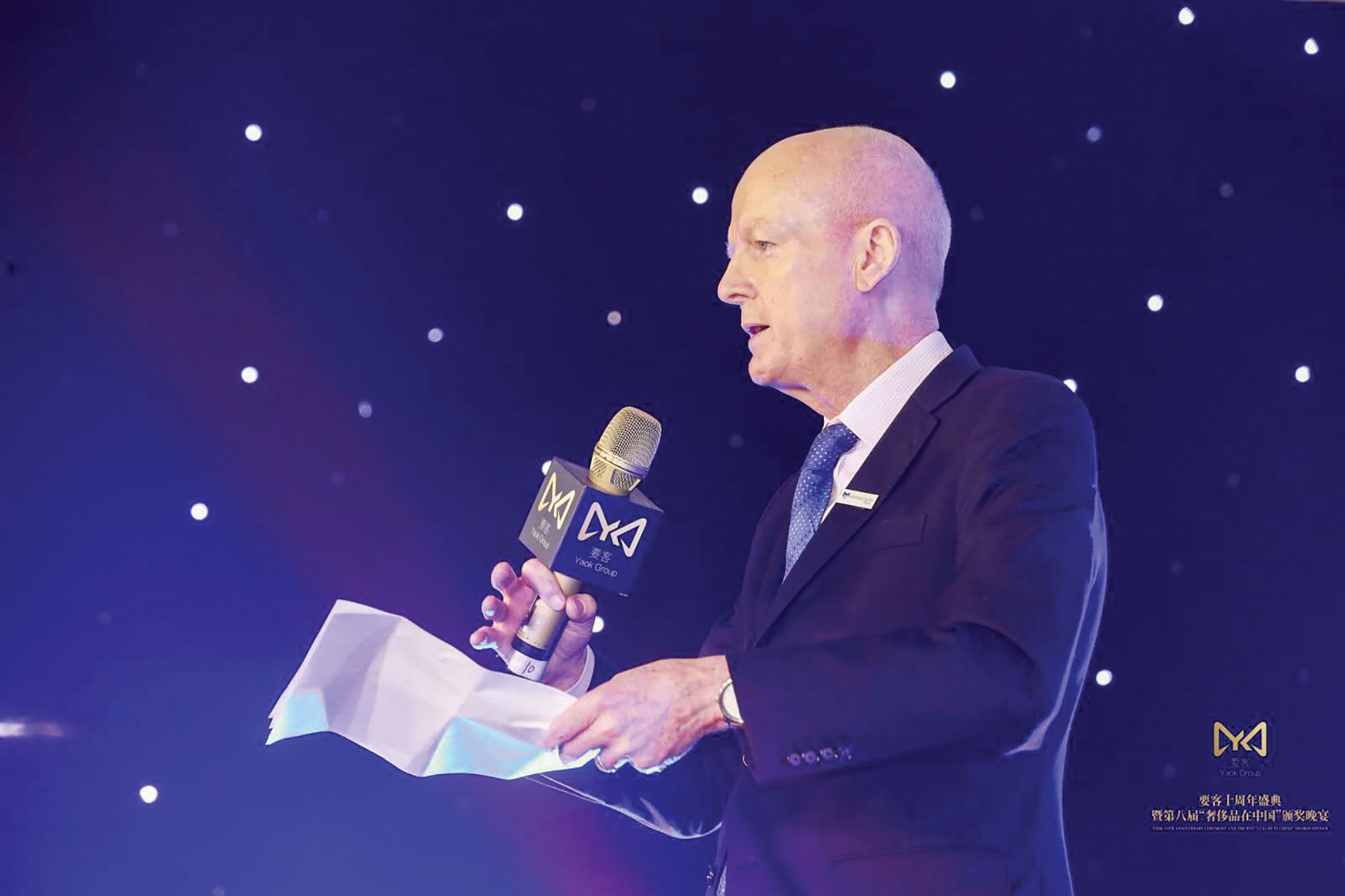 Speaking at the eighth annual Luxury in China Awards held by Yaok Group in January, where he presented a special award to CNSC Chairman Robert Lee, The Moodie Davitt Report Founder & Chairman Martin Moodie said: "Everything in the modern day duty free and travel retail industry pivots around the Chinese. Talk to retailers all around the world today, and China (and the Chinese traveller) is front of mind.
"Dubai, Heathrow, Hong Kong, Seoul, Bangkok, Sydney, Paris, Frankfurt, Moscow. Name an airport, name a downtown duty free store, and also many leading department stores, and reaching the Chinese consumer is the priority. Many of the biggest duty free retail businesses in the world have become China-dominated businesses – it's just that they are not located in China."
Moodie spoke about the Chinese government's rising determination to maximise domestic consumption through a series of far-sighted policies to encourage shopping at home. These included the creation of offshore duty free retailing in Hainan in 2011; the extension of arrivals and post-arrivals shopping; and the new e-commerce law introduced on 1 January, which is designed to curb daigou shopping overseas.
Moodie said that the future was particularly bright for Chinese travel retailers. "CDFG and CNSC will grow in influence, not just in China but also abroad," he said.
"The Chinese government will continue to develop business-friendly and consumer-oriented policies to help encourage domestic consumption. Expect more expansion by CDFG; more CNSC stores downtown and at airports; more duty free shops on Hainan Island; perhaps eventually even more locations within China given similar status to Hainan," Moodie predicted.
Footnote: The membership-only Yaok Group, co-founded by Steven Yao and Tina Zhou, is China's leading luxury network. The dinner also celebrated the organisation's tenth anniversary.
Yaok (meaning VVIP in Chinese) refers to high net worth individuals (HNWIs) with net wealth of over US$1.5 million. China has the world's largest Yaok population, according to Yaok's sister organisation Fortune Character Institute.
Yaok's Luxury in China Awards gala dinner drew an audience of over 200 people, comprising luxury brand executives, retailers, entrepreneurs and luxury consumers.
Given the Chinese government's determination to maximise domestic consumption (a view emphasised repeatedly during a recent visit to The Moodie Davitt Report's headquarters in London by China's State-owned Assets Supervision and Administration Commission of the State Council) and the power of CNSC's Sinopharm backing, that confidence appears well-placed.
It's that kind of drive that underpins CNSC's plans to open 40 new stores over the next five years and reach over CNY10 billion (US$1.4 billion) in turnover over the next five years. A serious prospect? Do not doubt it. "CNSC will strive to be among the top ten retailers in the international duty free industry," says Chang.
The message is clear. CNSC is determined to plant a prominent Chinese flag in the global travel retail landscape. It has the funding and vision in place and considerable momentum from its recent Chinese successes. According to Robert Lee, it is only a matter of time before CNSC delivers on its – and the Chinese government's – ambitions.
Where next for the

daigou

market?
One of the abiding themes of the Asian travel retail scene over the past two years has been the phenomenal growth of the daigou or shuttle trader business, particularly between South Korea and China, and Japan and China.
That unregulated business spurred huge turnover (though not profitability) gains in Korea last year, acting as an unofficial distribution channel for beauty (predominantly) and other brands throughout China.
Neither fact pleased the Chinese authorities, who showed their displeasure during the last Golden Week holiday through a major crackdown by Customs officials on travellers exceeding their allowances. Well-publicised photographs of daigou traders having their holdalls and suitcases searched at Customs helped spread the message that this is a business that the Chinese authorities will not tolerate much longer.
In one prominent case, over 100 passengers from a single flight were stopped and fined. According to a recent report in Jing Daily, a Chinese daigou who had operated a store on Alibaba's Taobao marketplace since 2013, was sentenced to ten years in jail for tax evasion and smuggling. The daigou was found to have evaded over RMB3 million (US$430,000) in taxes on imported apparel worth over RMB10 million (US$1.4 million).
"Daigou disrupts China's market order," says CNSC Executive Deputy General Manager Chang Zhen. "The business also often features fake goods, which damage brand image."
Underlining its concerns, the PRC government introduced a sweeping new ecommerce law on 1 January 2019 that forced ecommerce practitioners, including daigou traders, to pay taxes on all imported goods. "That will dramatically restrain the traditional daigou business," says Chang.
The e-commerce law forces individual traders who are importing goods to China to register as a company – not just in China but also in the country from where they are importing the goods. "With the crackdown on the daigou business, who will satisfy the huge and increasing demand from Chinese citizens?" Chang asks. CNSC believes it can supply a big part of that answer, while simultaneously addressing the state policy to repatriate overseas consumption.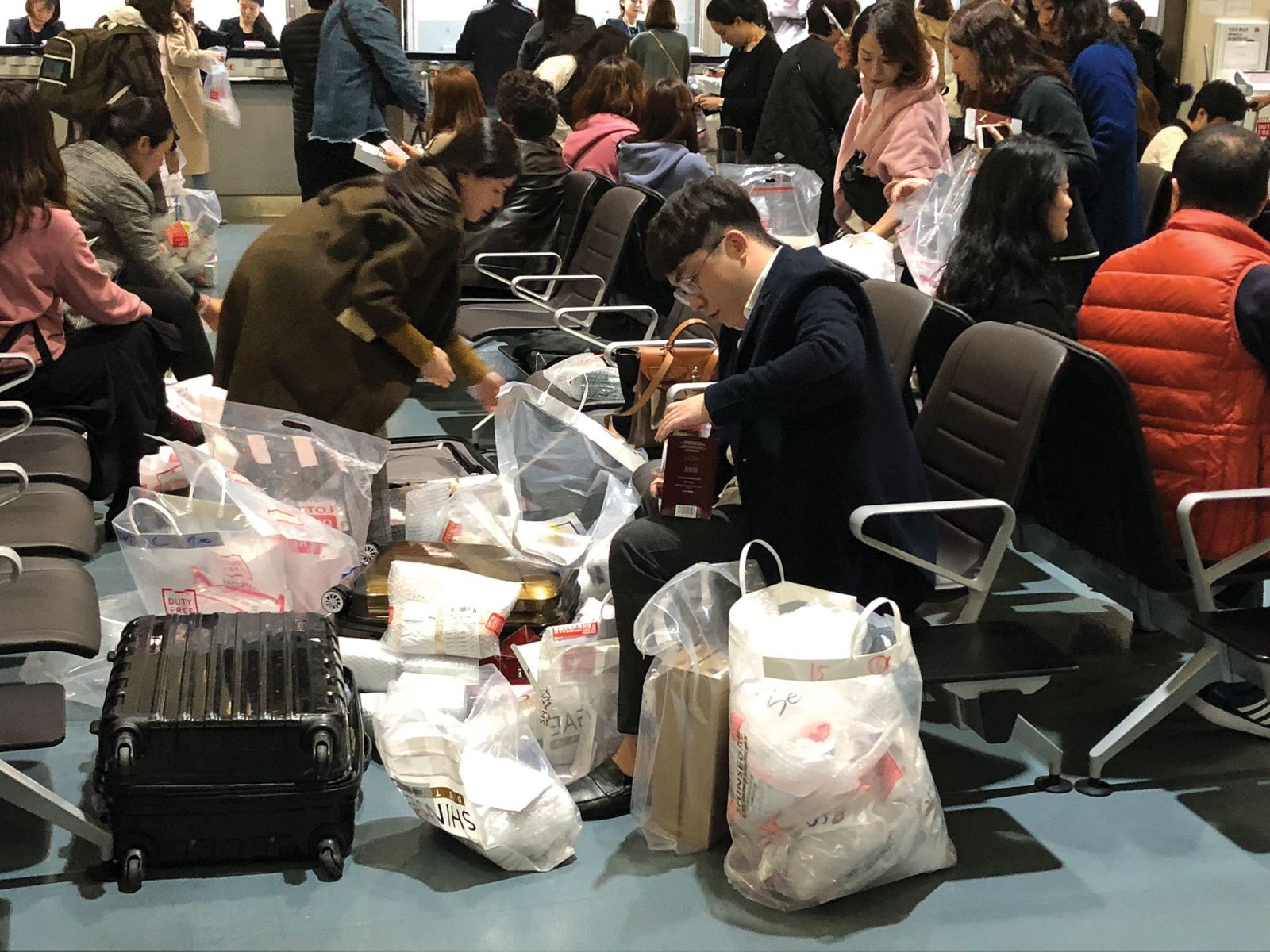 China crackdown: The ecommerce law introduced on 1 January could "dramatically restrain" the daigou business, says CNSC.
"Chinese consumers will still seek the top-quality brands. We think that downtown duty free stores are one of the solutions to satisfy their needs. Because we are also a state-owned company, we have the obligation to respond to the government's policy requirement and we can act as one of the major channels to attract overseas consumption back.
"But we will also protect the brands' image by respecting their requirements in pricing, positioning and marketing strategy, while providing a high-quality, experiential service in the stores," Chang says. "This will simultaneously increase brand sales in an incremental channel, curb the daigou business and satisfy consumer demand."
Chang insists repeatedly that brands should not fear any conflict between post-arrivals downtown duty free business and the domestic market. "Our target customer is different from the local market," he says, breaking down the CNSC consumer into three key groups.
Young mature women: Fashion and trend-conscious, price-sensitive, resourceful in terms of the channels they use for purchasing (for example airport arrivals and departures stores). More than 80% of CNSC's downtown customers are women.
Business people: They travel frequently and have knowledge of and access to alternative sales channels rather than the local market. "These clients come here, especially at the weekend, with their families. Instead of buying abroad they realised that they can now shop here," says Chang.
Loyal CNSC members: For them post-arrivals shopping is a supplementary purchase opportunity that offers a leisurely shopping experience. "This group generally don't want to shop when they are abroad," says Chang. "They just want to enjoy the sights and scenery and would like to buy when they return home."
The formula appears to be paying off, particularly in beauty. According to Shanghai Municipal Commission of Commerce, P&C sales at CNSC's downtown store in Shanghai soared 27% year-on-year in 2017. Notably though, the same category also experienced a 20% growth rate in the Jing'an local market. "This strongly indicates that the operation of a downtown duty free store promotes the development of the local market by attracting an increased people flow to the area," Chang claims.
"We seek a win-win strategy with business partners," he says, looking to the future. "Most of the major brands which work with CNSC achieve more favourable sales result through cooperating with us. The downtown duty free business develops harmoniously with the local market.
"And by building this kind of brand loyalty through our customer base, we can help the brands to broaden their customer base and their sales performance in China."
The airport, says Chang, offers an optimum opportunity for promotions and a "quick-decision shopping experience". The downtown store complements that by allowing more comprehensive marketing and communications opportunities in a comfortable and experiential shopping environment, bolstered by VIP service. And the online platform bolsters the other channels with an orderly integration of the product offer.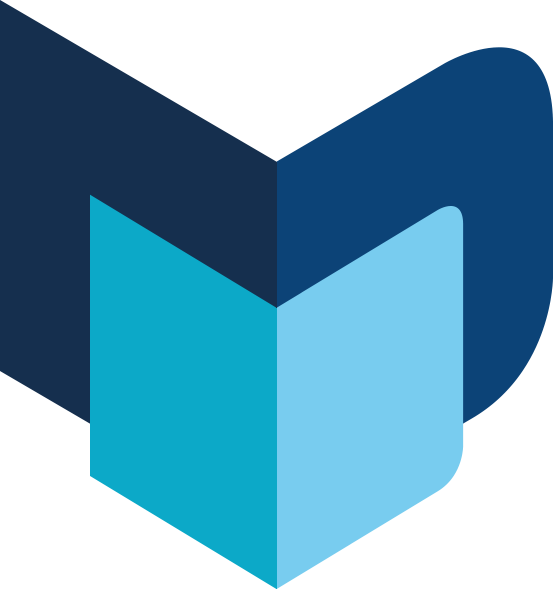 ---
The Moodie Davitt Report • The Online Magazine • February 2019