---
Making the airports industry more competitive
The CEOs of Canada's two largest airports discuss the path to recovery and structural change in the industry with the airport concessions community.
"There is a structural shift. We now have to grapple with the extent to which the industry must change." For Greater Toronto Airports Authority President & Chief Executive Officer Deborah Flint, whether the airports industry – and the relationships within it – will be altered after COVID-19 is not in question; what is yet to be defined is how that new world will look.
Flint was speaking on 4 November on a call with airport concessionaires, organised by the Airport Restaurant & Retail Association (ARRA), where she was joined to discuss the present and future by Vancouver Airport Authority President and Chief Executive Officer Tamara Vrooman, who took up her role in July.
Outlining the business situation currently, Flint said that border restrictions within Canada mean that even domestic travel remains hard hit. "It took us six months to go from -98% year-on-year in traffic to -89%. While in the US support for aviation has come from government, we have continued to pay rent to government and we don't yet know what will happen in 2021 and 2022."
Speaking for Vancouver Airport, Vrooman said: "Our passenger numbers are down -90% year-on-year from 2019, revenue is down -80% and we have laid off 35% of staff and restructured our capital programmes."
One potential positive comes with the statement from Minister Marc Garneau, who said on 8 November that there would be an assistance package for airlines, airports and the aerospace sector in Canada, though details have yet to be published.
For now, Canada's leading airports are focused on building resilience into the eco-system. That starts with ensuring travellers feel safe about the airport environment and travel in general.
Both CEOs urged governments to implement testing regimes that would facilitate domestic and international travel, and each organisation has been working on projects to make this a reality.
Flint said: "This industry is getting blamed for importing the virus so it's important that we refute this and partner together to suppress any hotspots.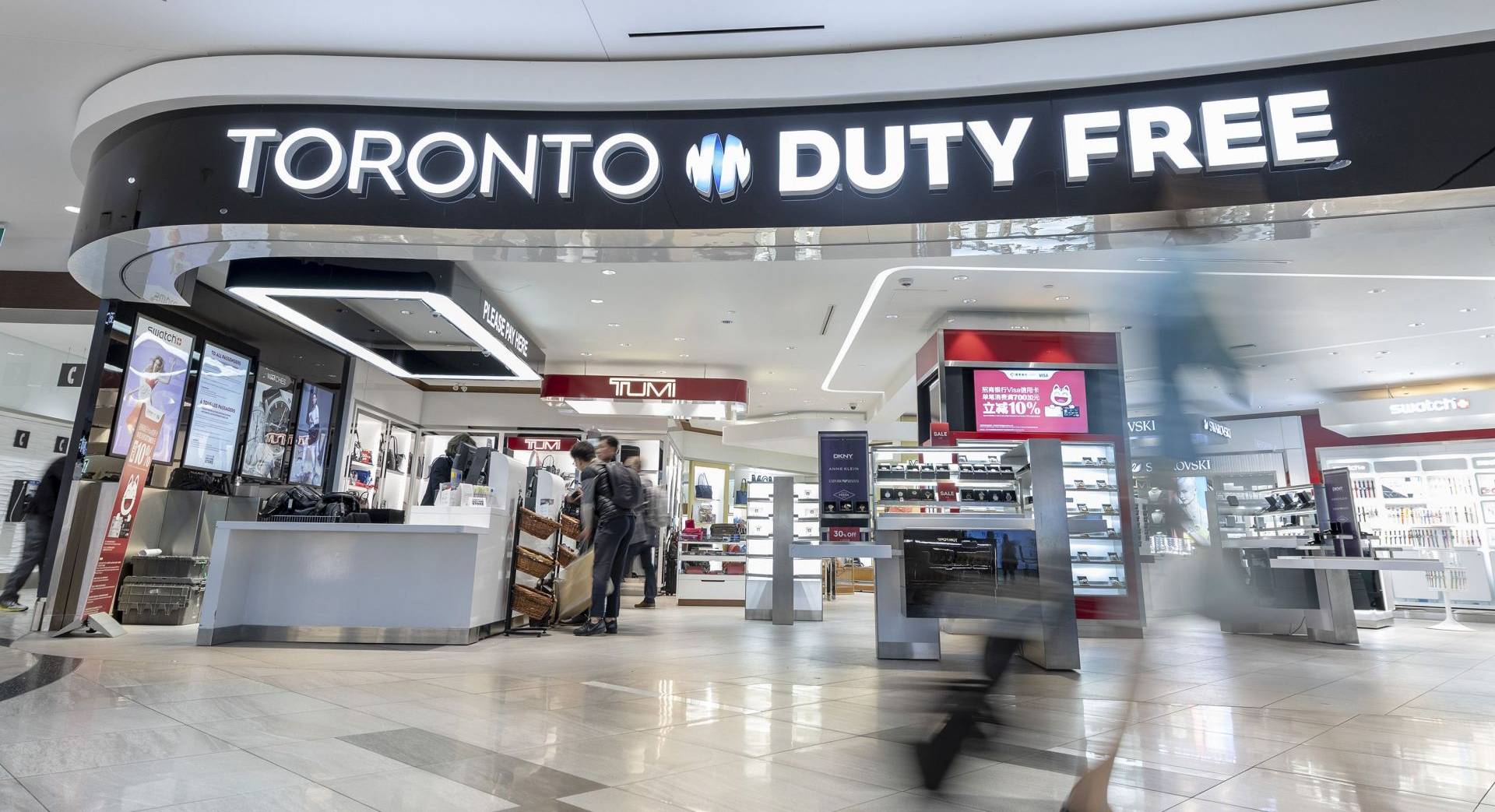 The two CEOs underlined the importance of communicating a positive message to consumers about the commercial opportunity
"We may need to work this virus into our everyday lives for years to come, even with a vaccine. A testing regime across aviation will be really important. It will be a change but after 9/11 we were able to design a system that had counter-terrorism built in; we can do that again for COVID-19."
On the timing of recovery, Vrooman said: "Some capacity has been removed and it's not like you can flick a switch to make it come back. Estimating that it will take until 2024 to return to 2019 levels is not unrealistic but in the next few months we want to see testing protocols and conditions under which quarantines can be lifted. If so, then we know that 70-80% of people are willing to travel again.
"So we think less in terms of when but more in terms of what needs to be different to see movement. This is unlike any other event that we have witnessed. There is demand and supply, there are carriers and concessionaires ready to operate, but [COVID-19] is preventing that happening. Until we have testing and tracing, and quarantines can be lifted under certain conditions, we will see the kinds of [low] volumes we see today. Our modelling is not based on when but on what changes."
Collaboration within the airports system will be key to securing the future of all stakeholders, agreed the CEOs. Vrooman said that Vancouver Airport has focused heavily on assisting concession partners where it can.
How Vancouver Airport is messaging travellers and staff about health and safety today
"We have reached out to our concessionaires and partners to understand what they need. How can they access government programmes for business? How can we customise our support for them?
"One of the unintended benefits of what we're going through is that we have found we can achieve more working together than by staying apart. We have had far more data-sharing on marketing or looking at opportunities that allows business to pivot and take advantage as we navigate our way through. We are paying attention. And we know we need to still communicate that there is an experience at the airport."
The airports industry can thrive again, said the CEOs, but will need to evolve
Flint said: "There are many areas and agreements that work well in the good times but don't when we are going through something like this. There is no one-size-fits-all, we need to be flexible, nimble and creative. We also need to reflect a cohesive approach to the public."
Flint concluded on an upbeat note. "There is a future in this industry," she insisted. "It won't be the same as Blockbuster Video, an industry that did not see change coming. But we have a massive lift to make [our industry] competitive against the virtual world. Zoom offers an efficient way of doing things and that will stay but we miss the human connection. The airport can help create that.
"This is a critical time to face the disruption [from virtual] but also to galvanise the airports industry and make it more competitive."
A focus on "critical partners"
Greater Toronto Airports Authority (GTAA) revealed interim results on 10 November, noting a fall of almost -70% in passenger traffic in the first nine months to 30 September. Commercial revenues fell by -62.2% year-on-year in Q3 and by -37% in the nine-month period. Businesses within the terminals have been hard hit. In Q3, both retail and food & beverage business performance was down around -89% compared to the same period in 2019. For those businesses remaining open, self-serve stations have been eliminated, all quick-serve seating has been removed with only take-out available and most in-line sit down restaurants have closed temporarily.
The airport company has assisted partners with payment abatements, deferrals and contract relief through proposed and amended contracts. In doing so, said GTAA, it has taken "a measured approach so as to offer these arrangements to partners that are in good standing and that the GTAA believes will be critical partners post COVID-19." Any deferred payments are expected to be paid across this and next year amid recovery.
The Moodie Davitt eZine is published 15 times per year by The Moodie Davitt Report (Moodie International Ltd). © All material is copyright and cannot be reproduced without the permission of the Publisher. To find out more visit www.moodiedavittreport.com and to subscribe, please e-mail sinead@moodiedavittreport.com