Gatwick Airport
Airports are among the world's most important employers. Of the 10 million people that aviation directly employs globally, six million work in airports, according to Airports Council International. With 24,000 staff working at London Gatwick Airport, it's team work that keeps the enterprise safely operating 24/7.
"We are a tight-knit community and at the end of the day we're all looking for the same thing and that's to make our passengers' journey the best possible experience," says Surface Transport Team Leader Irene Chaytor in this compelling video.
So what's a day in the life of an airport? Ask anyone who works in one and you will get a similar answer – no two days are the same. This video gives an enthralling insight into one aspect of London Gatwick's operations, showing in just 3 minutes and 14 seconds just how many planes take off from the world's busiest runway.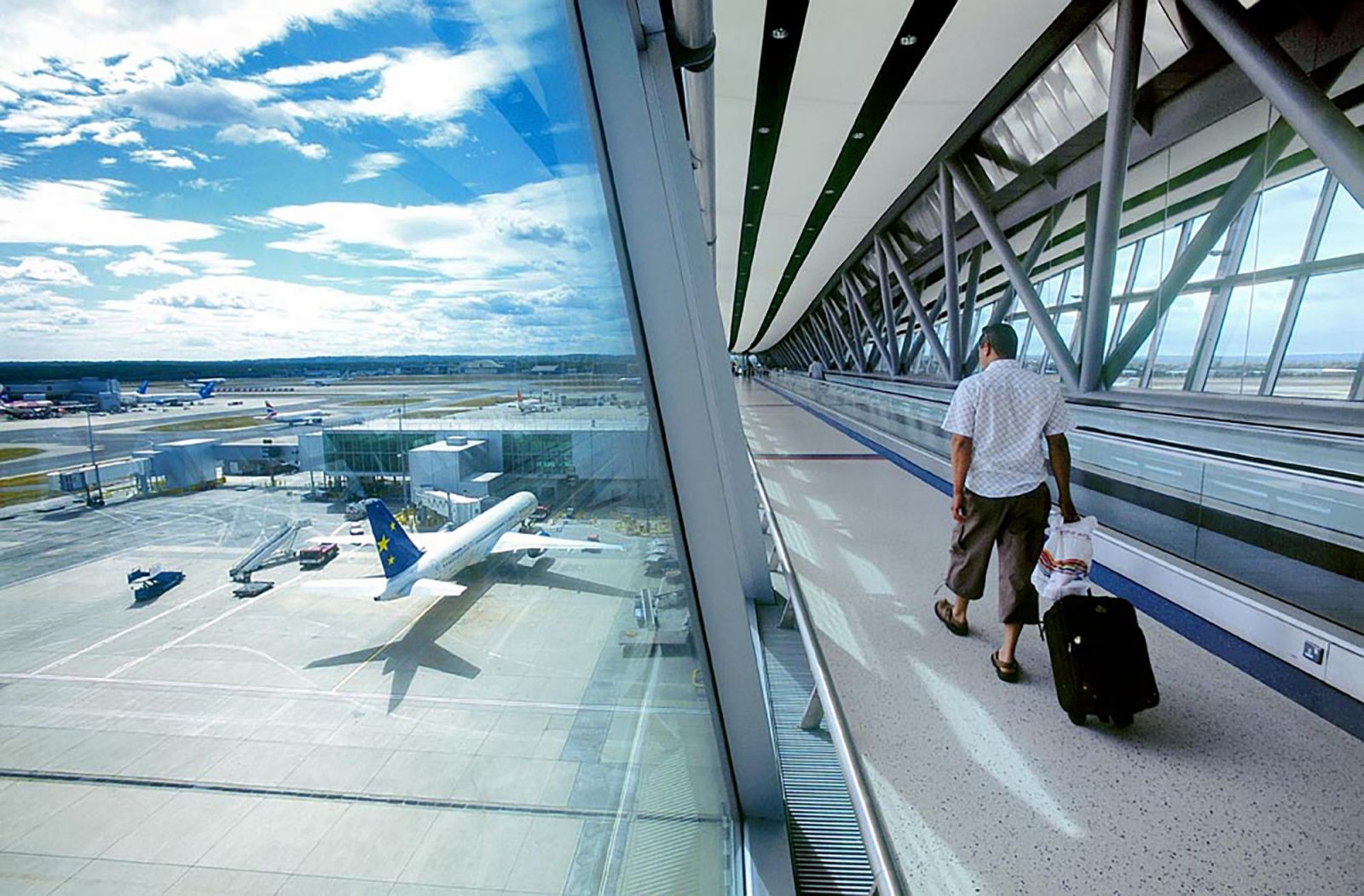 Leaving on a jet plane. And another traveller heads off in holiday garb (and mood), his eyes fixed on a single aircraft. But all around (below) are a whole lot more, as captured in this powerful aerial photograph. [Photos courtesy of PPS Publications]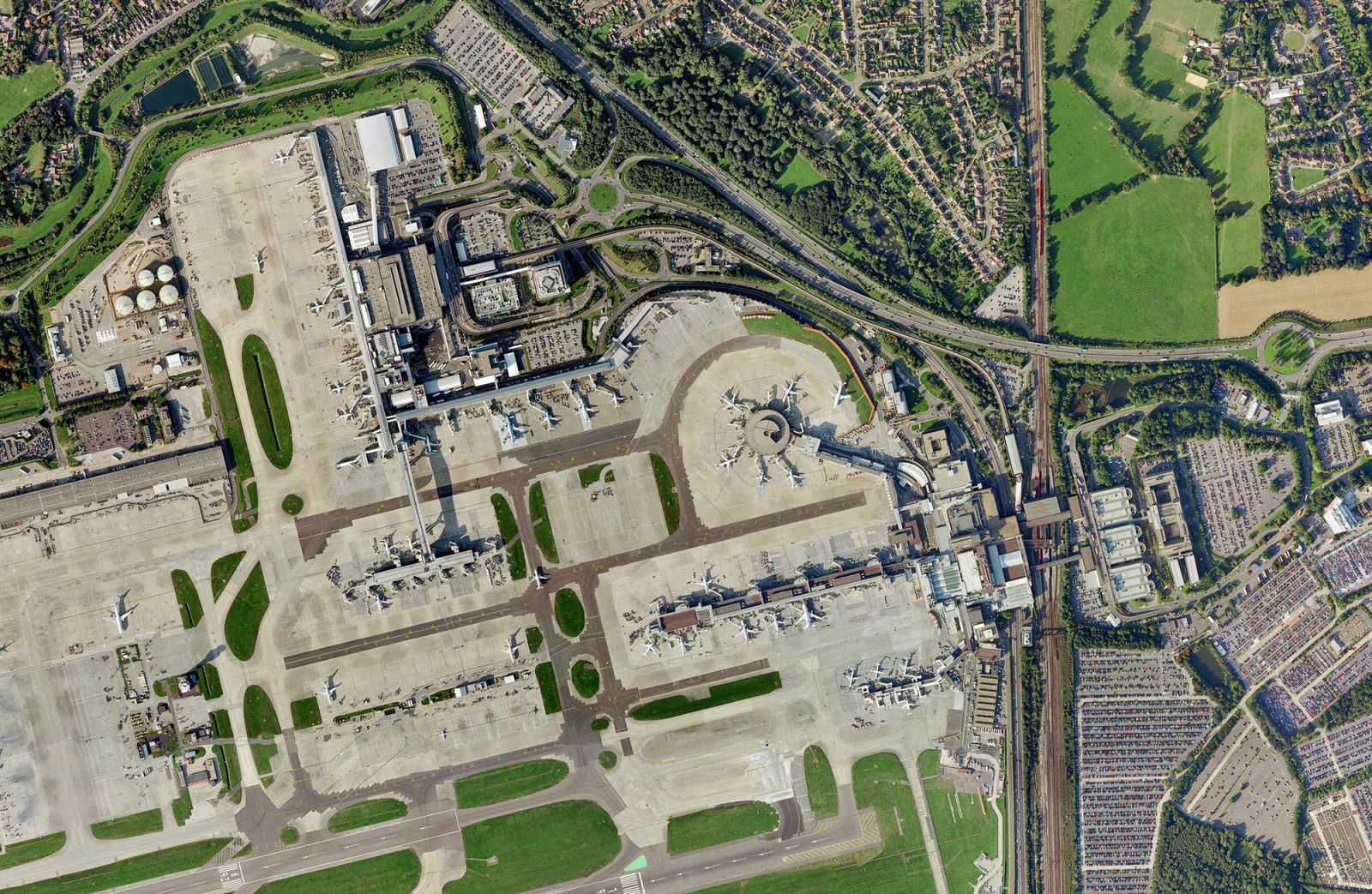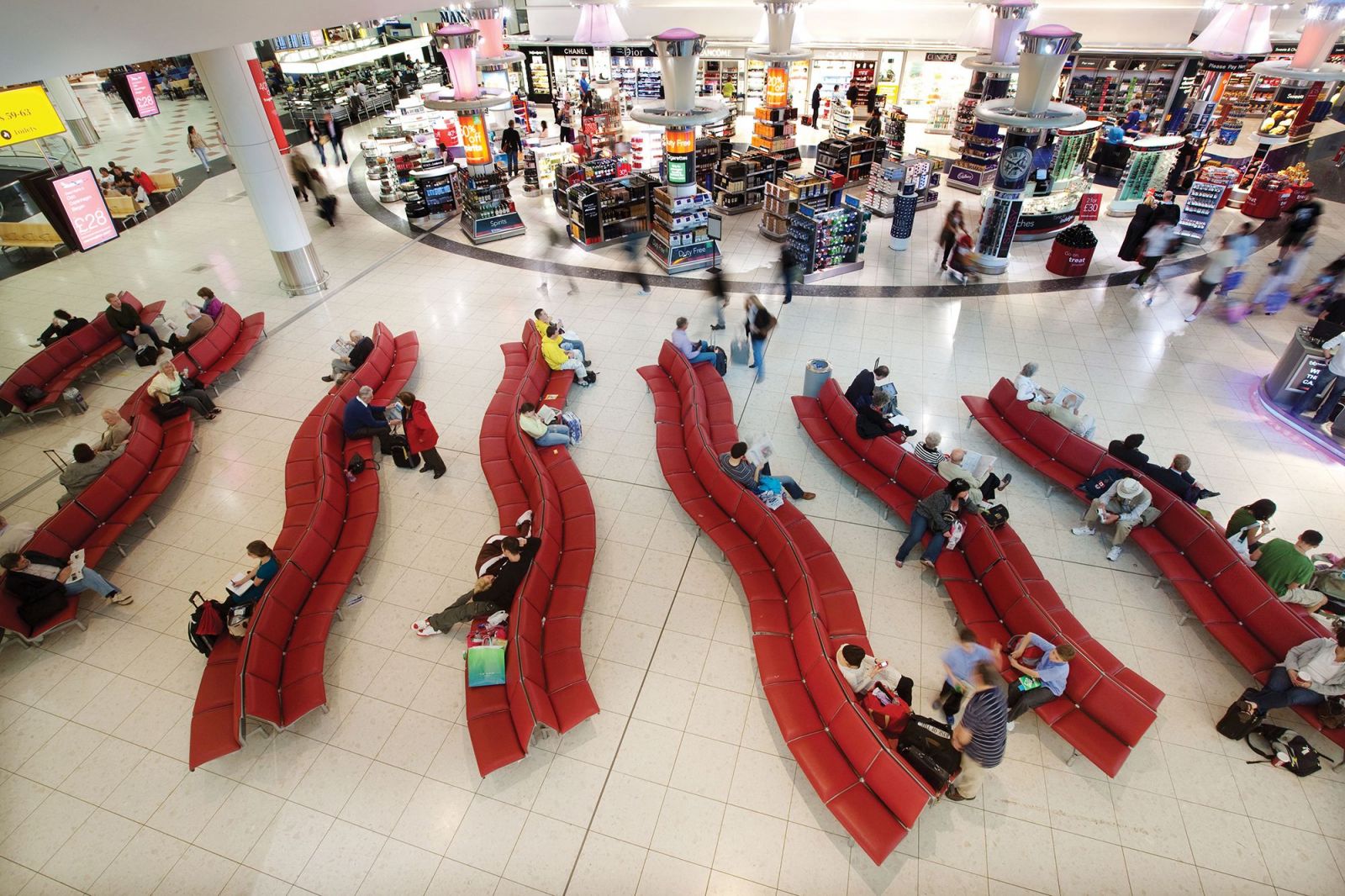 This is what the airport world calls dwell time. The challenge for Gatwick Airport and its commercial partners such as World Duty Free (Dufry) is to ensure they dwell as much as possible in the commercial outlets as well as relaxing pre-flight. "Terminal 1 will always have that special place in my heart. The glass façade serves as mute witness to my father's undying love for our family. If only those body scans could detect how fast his heart is beating and how sorry he is to leave us behind and live for another year in another country by himself, they would announce how lucky we are are to have him as our father."
– from 'The World's Best Airport' by Robert Lance V. Arafol an article about Ninoy Aquino International Airport in the Philippines and how it reflects the contribution to the country of those who go abroad, often for long periods of time away from their families, as Overseas Foreign Workers (Philippine Daily Inquirer) George Bush International Airport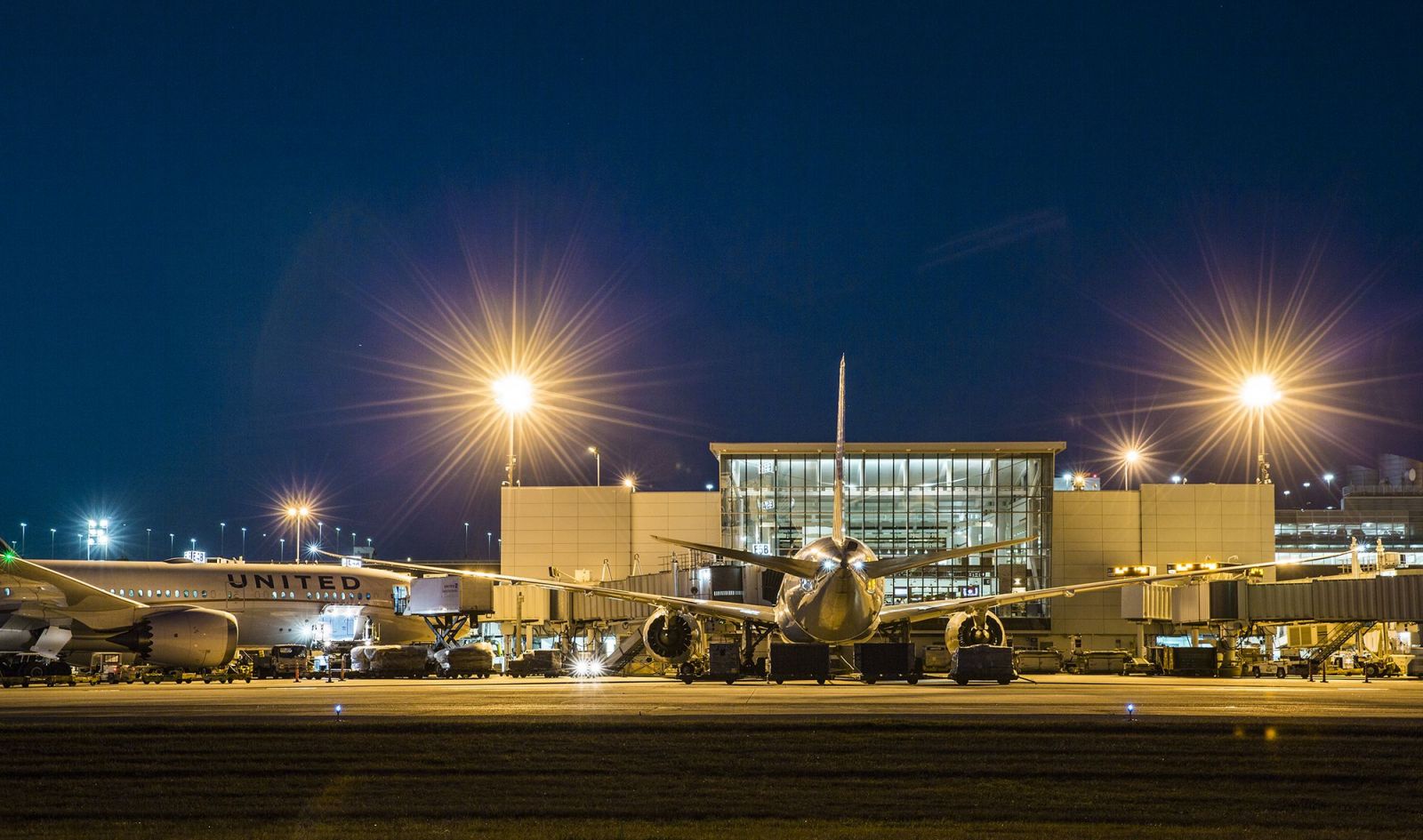 Many airports bear the names of great figures in local or international history and the gateway to Greater Houston in Texas is a prime (and now poignant) example. It's named George Bush Intercontinental Airport after George H. W. Bush, the 41st President of the United States who sadly passed away on 30 November this year aged 94.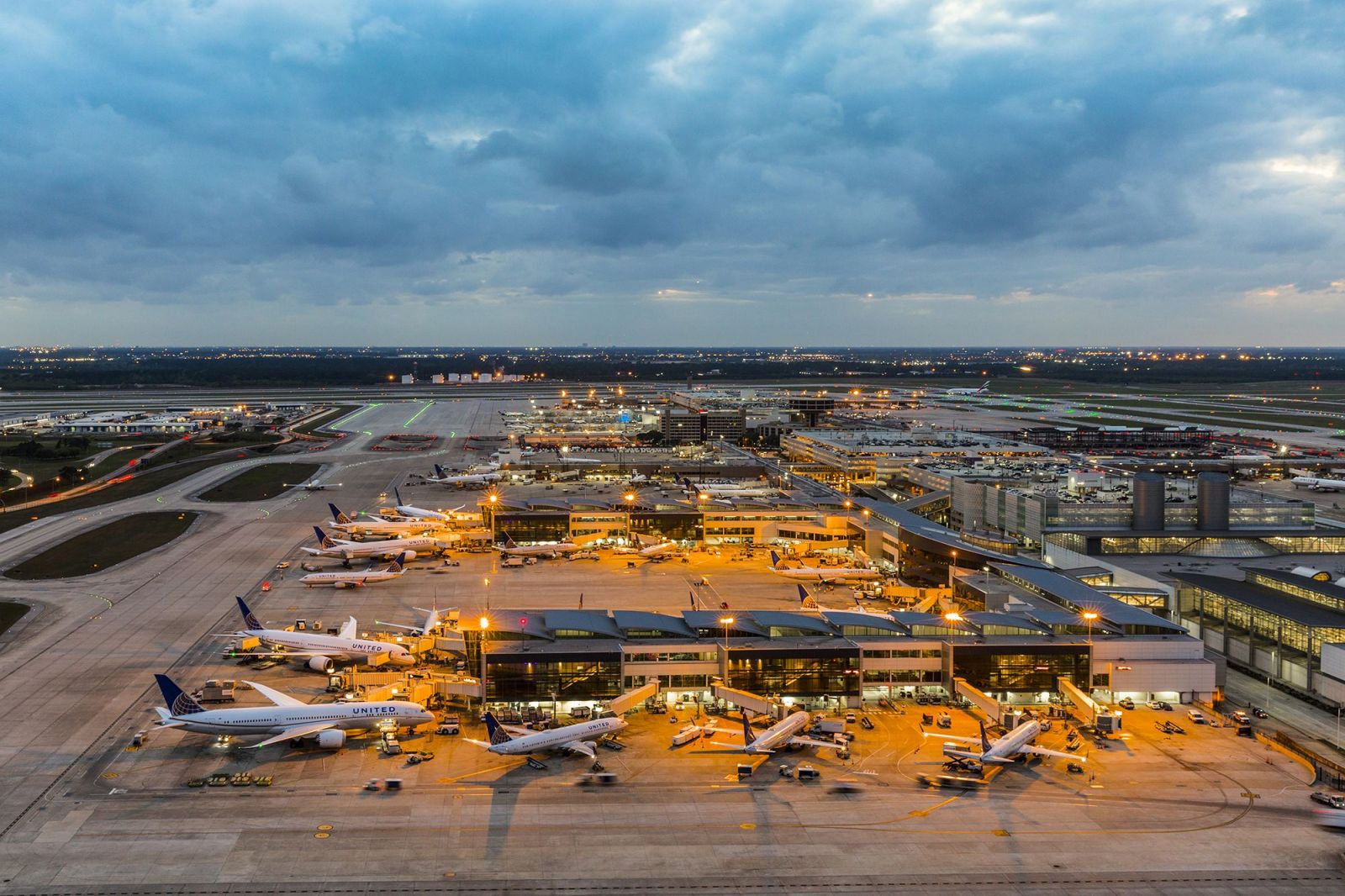 Glasgow Airport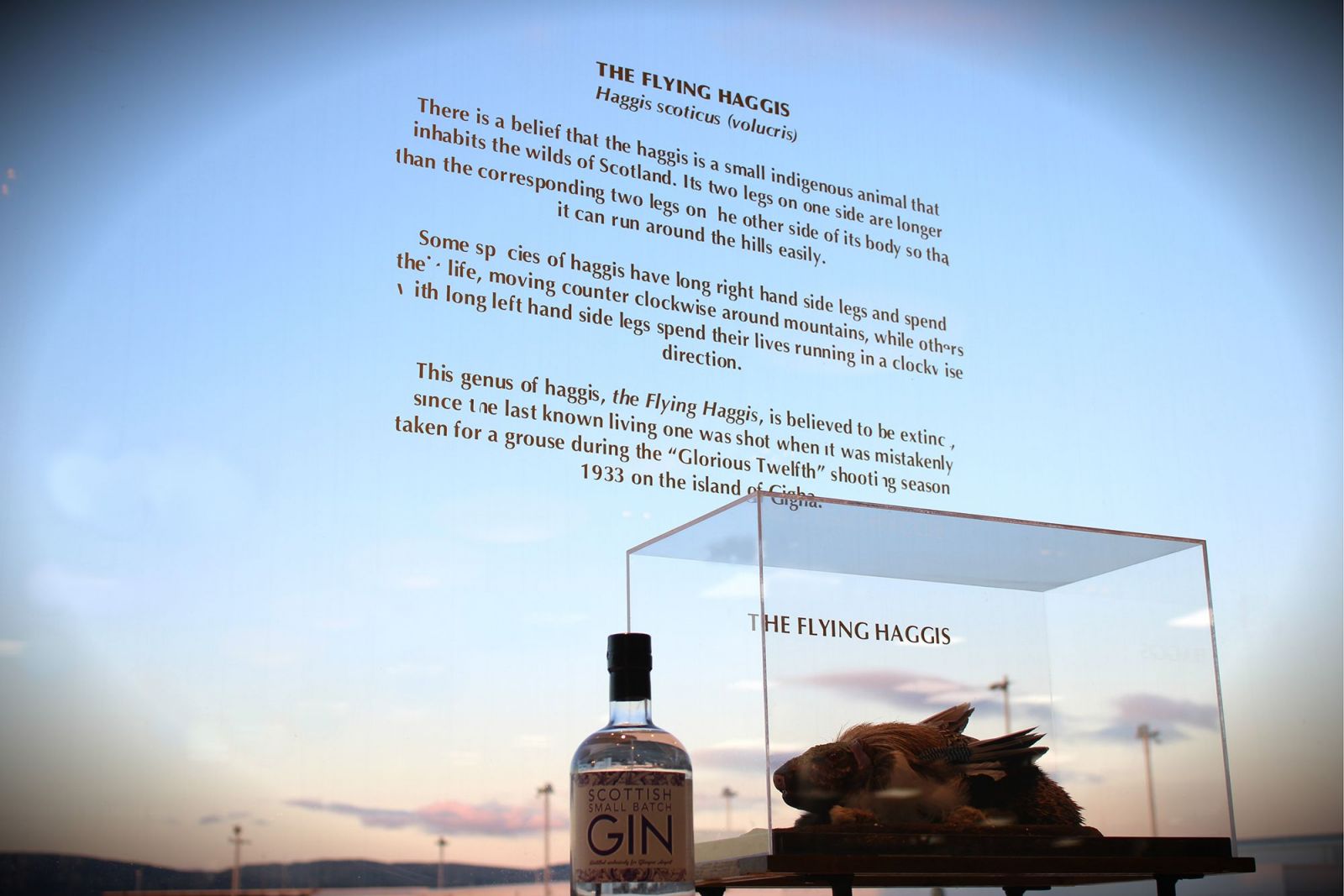 Passengers are at the heart of everything Glasgow Airport does. The airport is a showcase for the best of Scottish culture, humour (see the passage in the photo above), provenance and heritage. You'll find great Scotch whisky aplenty of course but also Tunnocks tea cake clocks, the airport's own exclusive small batch Caledonian gin, and even a flying haggis which looks out on (though does not fly over) the runway.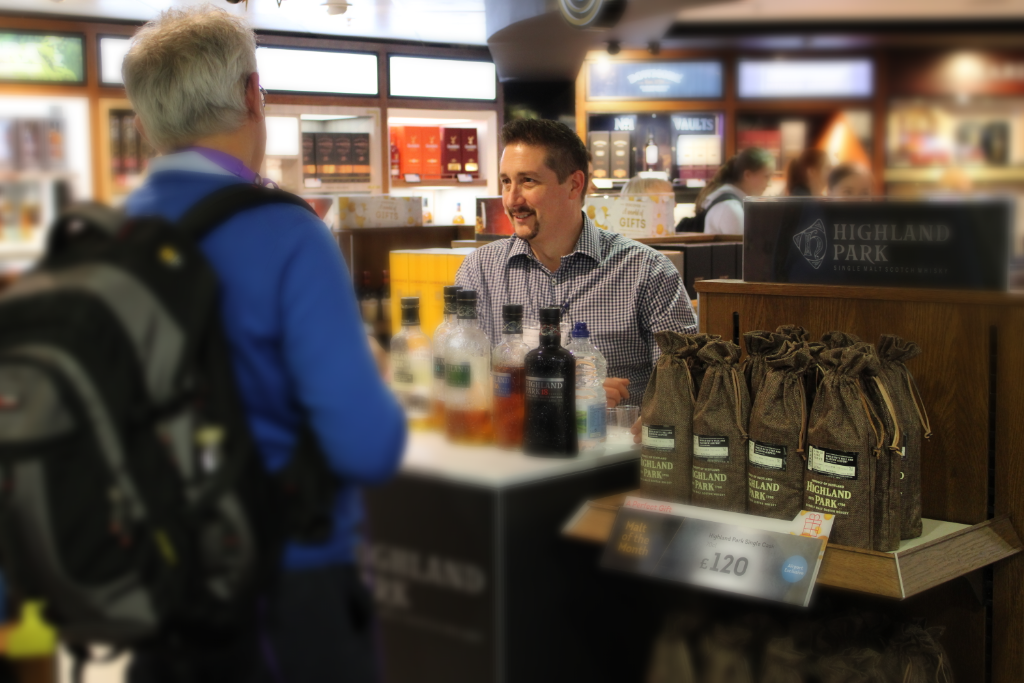 Airports often provide powerful collaborations with retailers and brands, the concept famously dubbed 'Trinity' by The Moodie Davitt Report in 2003. A great example of a Trinity partnership (in this case Dufry, Edrington and Glasgow Airport) shows an exclusive Highland Park single malt whisky being launched on St Andrews Day (30 November 2018) with brand ambassador David Francis signing bottles and offering tastings. The airport role in championing and showcasing local products cannot be underestimated. "Nowhere was the airport's charm more concentrated than on the screens placed at intervals across the terminal which announced, in deliberately workmanlike fonts, the itineraries of aircraft about to take to the skies. These screens implied a feeling of infinite and immediate possibility: they suggested the ease with which we might impulsively approach a ticket desk and, within a few hours, embark for a country where the call to prayer rang out over shuttered whitewashed houses, where we understood nothing of the language and where no one knew our identities."
– Alain de Botton, A Week at the Airport: A Heathrow Diary Guangzhou Baiyun International Airport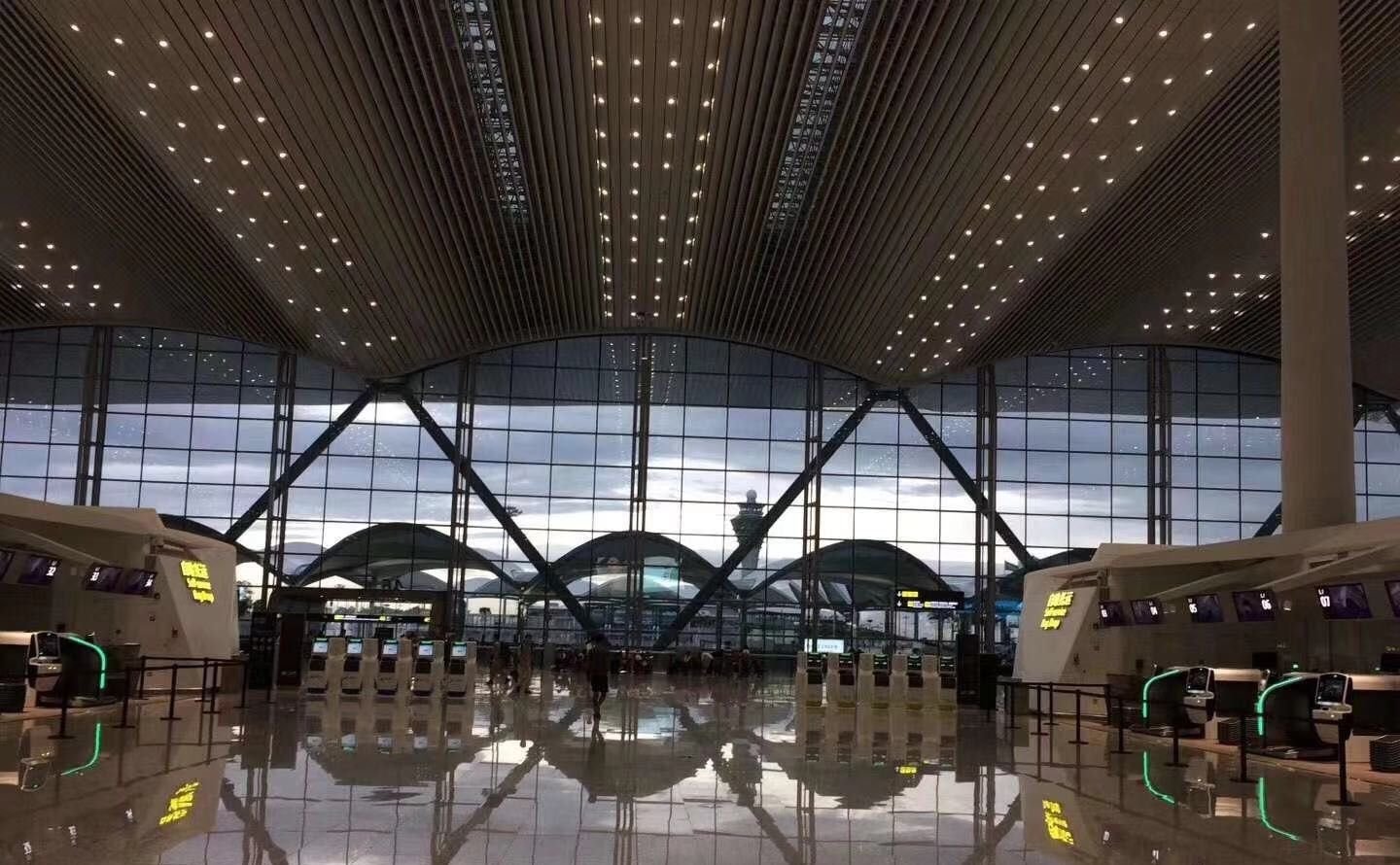 Guangzhou Baiyun International Airport is China's third-busiest airport and the world's 13th busiest with nearly 66 million passengers using the south China gateway last year.
The image directly above shows Guangzhou Terminal 2, the Cultural Sky Plaza: JCDecaux China designed and built the iconic landscape of the Guangzhou Baiyun Airport T2 in the check-in area. Composed of 850 LED spheres, the organic-shaped ceiling creates a sense of flow with a dazzling interplay of light and colour.
Surrounded by three curved digital screens, the Cultural Sky Plaza is not only a unique advertising medium, but also a living space for passengers. Under the digital canopy, the relaxing area welcomes passengers with plentiful seating, a bar and a stage, an ideal setting for speeches, concerts, exhibitions and other events.
Hamad International Airport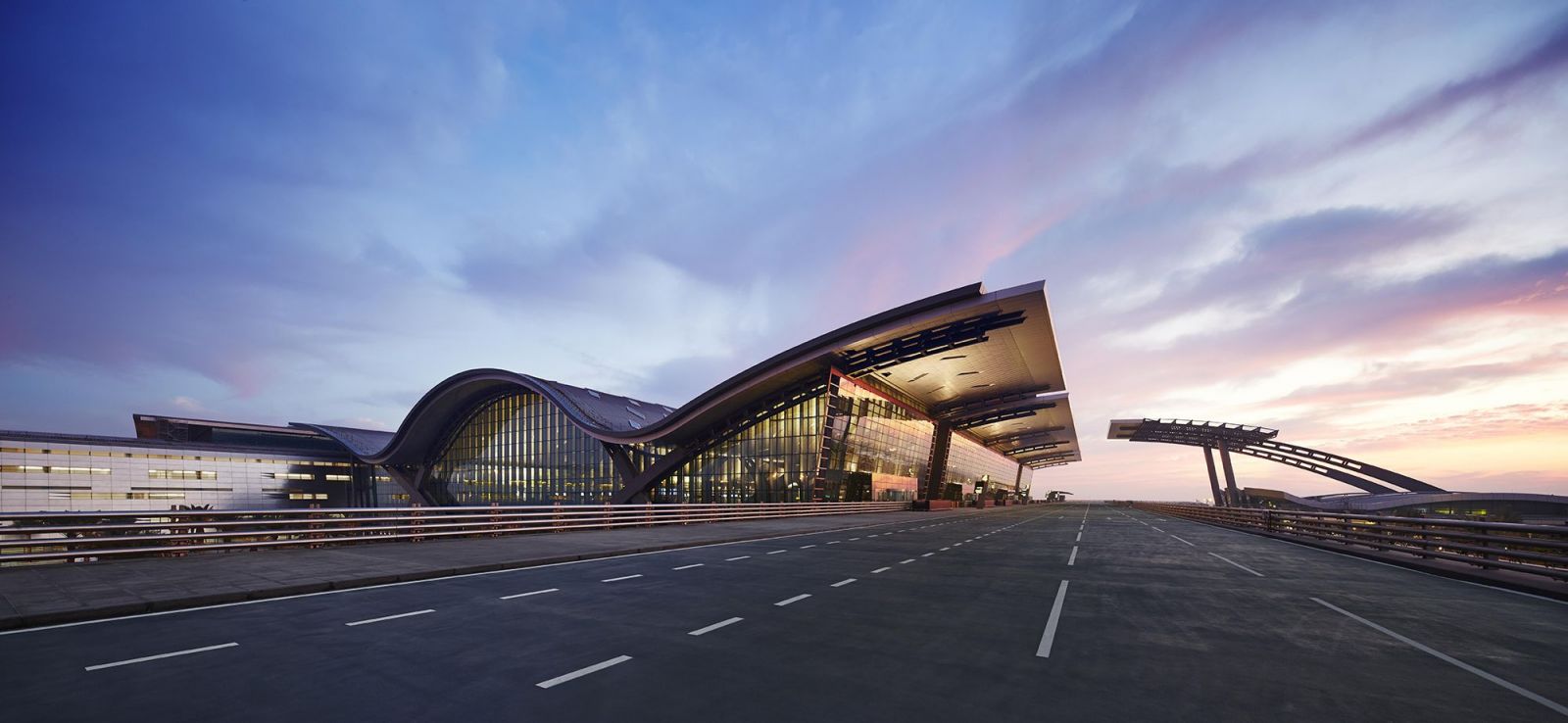 Hamad International Airport is a wonder of the modern aviation world. Opened in April 2014, this magnificent structure is said to be two-thirds the size of the Qatari capital of Doha, which it serves. And it's about to get a whole lot bigger as a new phase of development extends its passenger capacity in the run-up to the 2022 FIFA World Cup in Qatar. [Photos: PPS Publications]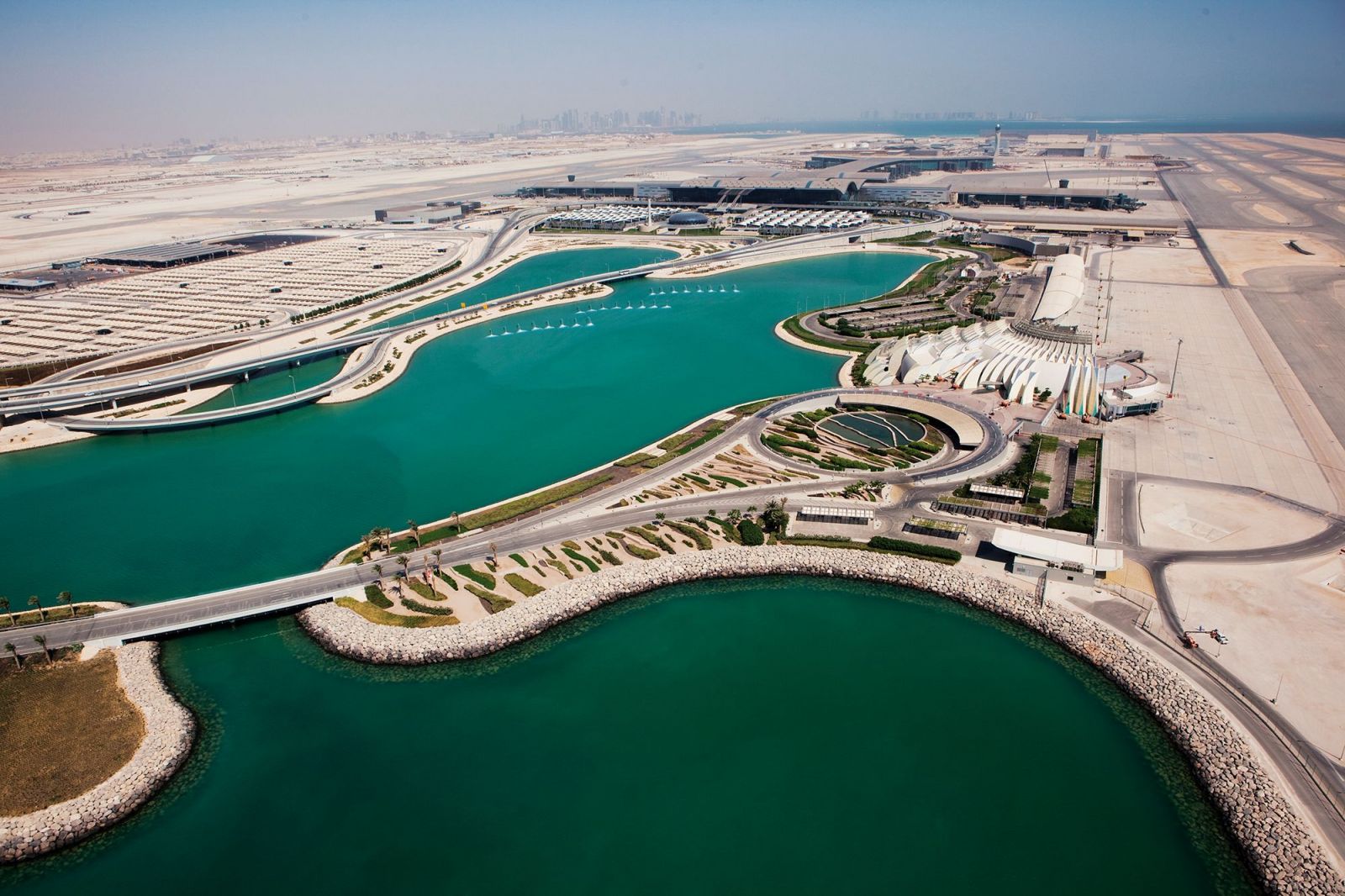 Hamburg Airport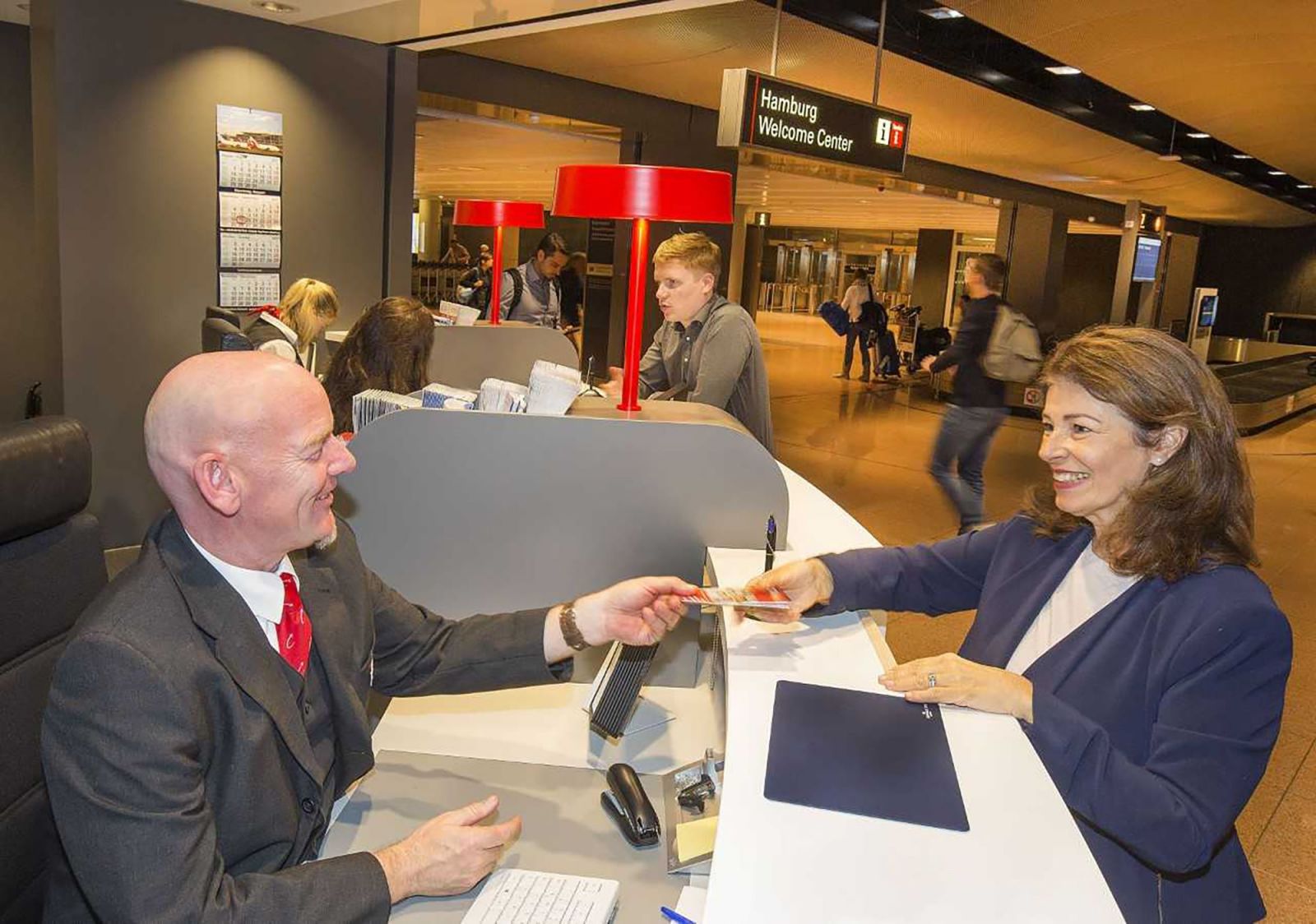 Hamburg Airport in Northern Germany has a one-word answer when asked where its priorities lie. "People", it says, and its efforts to look after its passengers and visitors often start at the Hamburg Welcome Center. Every day the airport has around 2,000 employees from 60 nations caring for its 'customers' to ensure questions are answered and there are no language barriers. The universality of airports beautifully underscored. Photo: ©Michael Penner
Haneda International Airport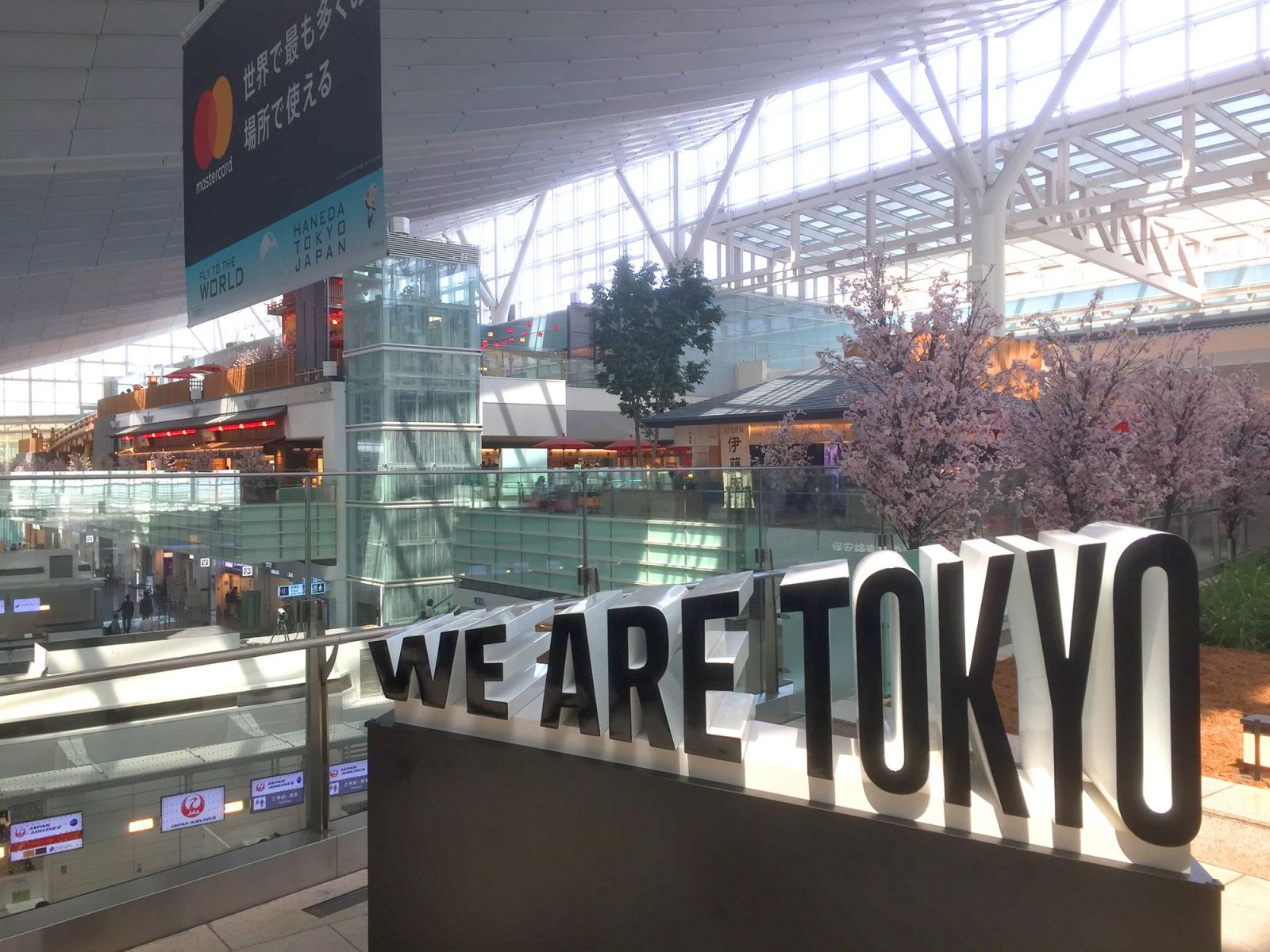 Three words say it all. Along with Narita, one of two primary airports that serve the Greater Tokyo Area, Haneda handled 85,408,975 passengers in 2017; making it by passenger throughput the third-busiest airport in Asia and fourth-busiest in the world.
Hartsfield-Jackson Atlanta International Airport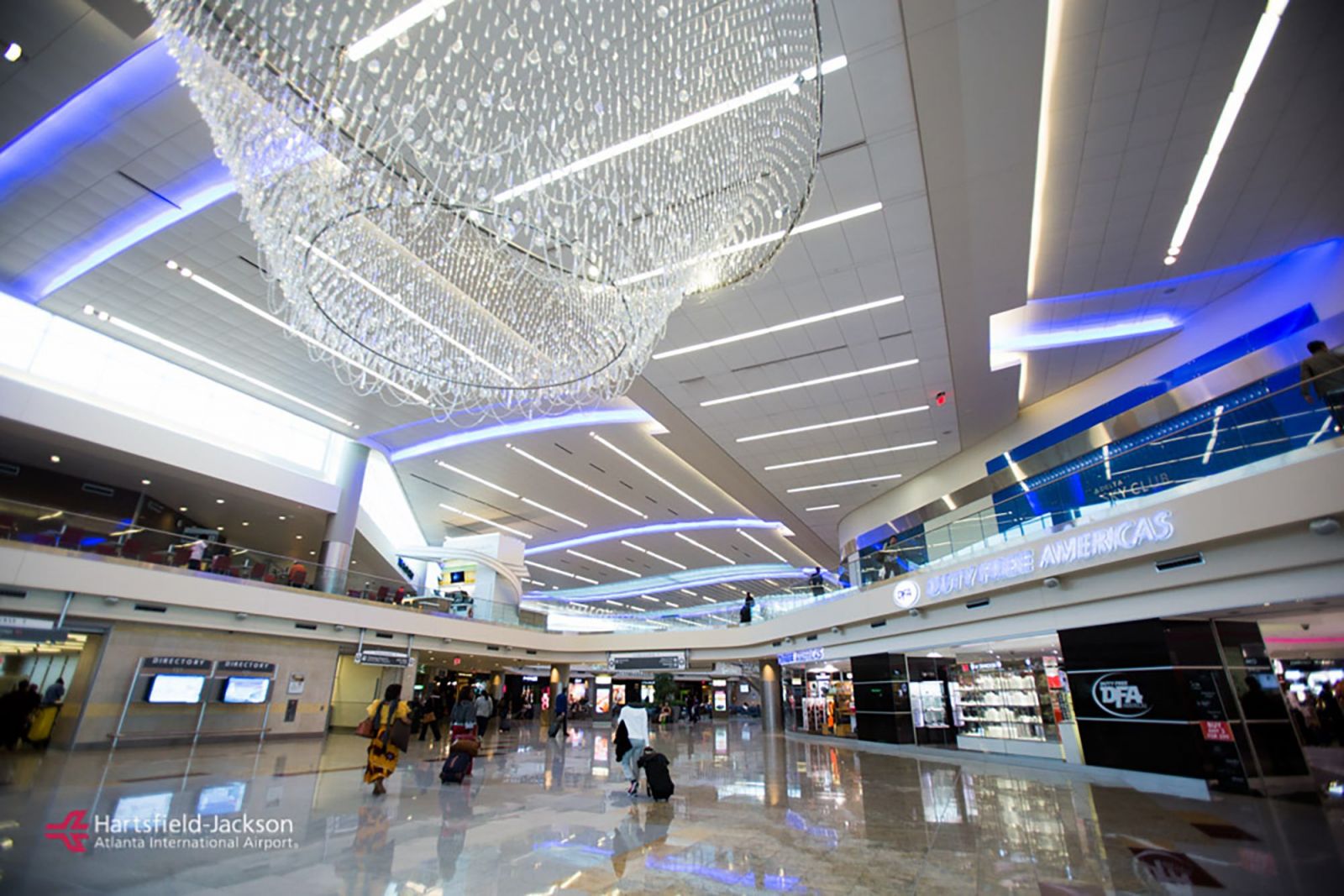 And the world's busiest airport is? You're looking at it. In 2017, 103.9 million passengers boarded or alighted at Hartsfield-Jackson Atlanta International Airport (ATL), ranking it world number one for total (domestic and international) traffic ahead of Beijing Capital International, Dubai International and Tokyo Haneda. ATL is the economic jewel of the state of Georgia, generating a US$34.8 billion economic impact for metropolitan Atlanta and providing over 63,000 jobs on-site, making it the state's largest employer.
[Photo: PPS Publications]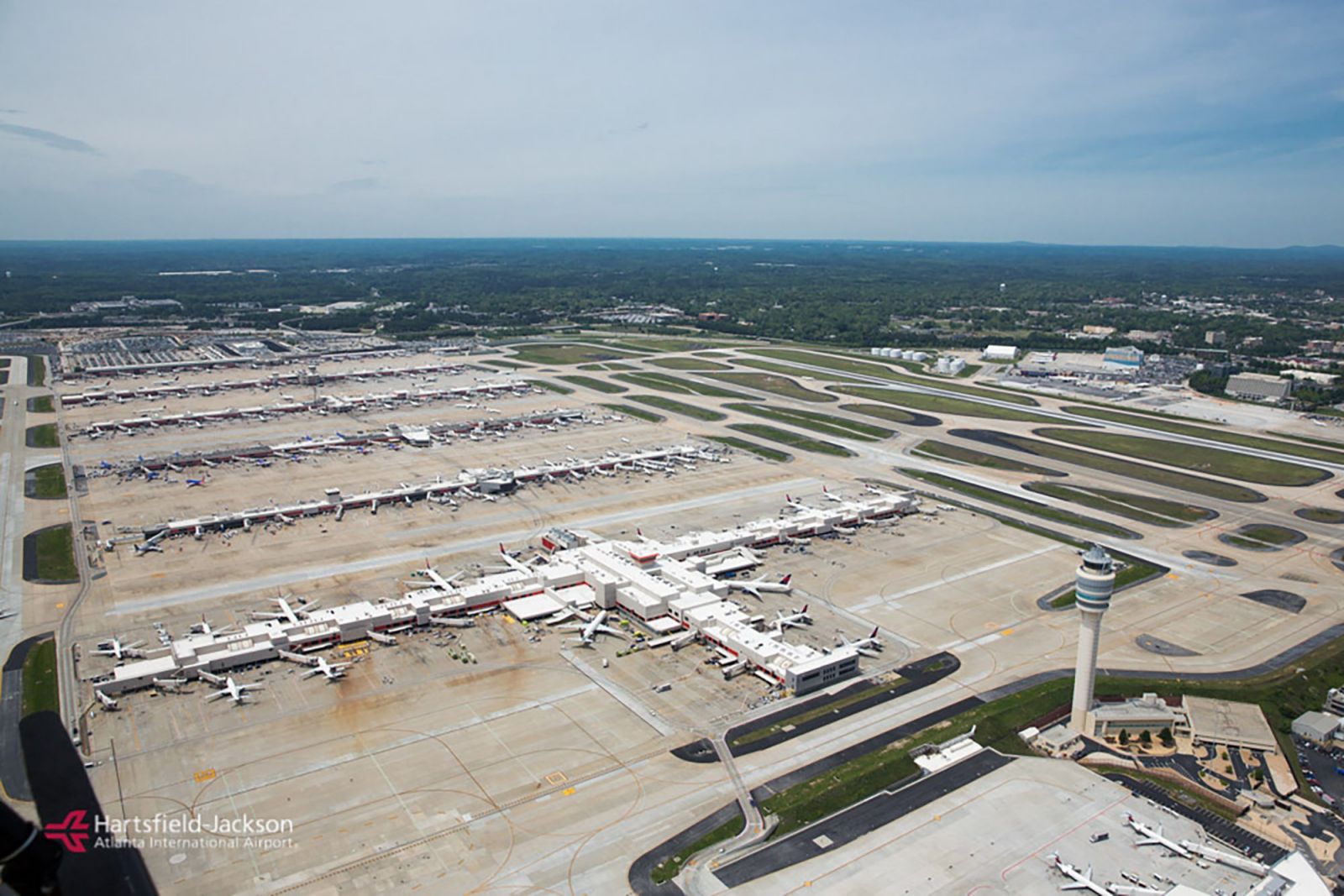 Heathrow Airport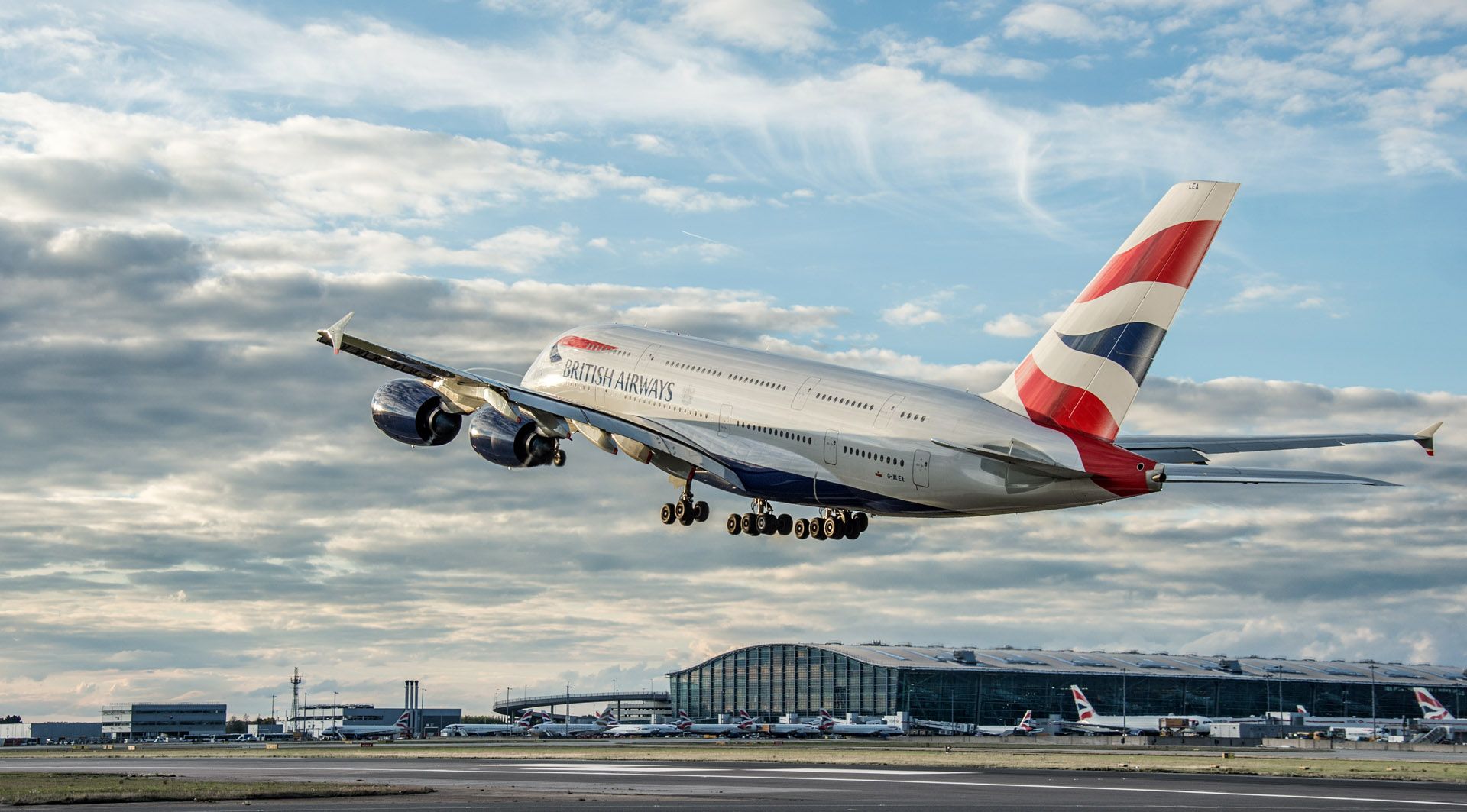 A wonderful image that conveys the innate drama and thrill of airports and travel. London Heathrow Airport is home to national carrier British Airways and the world's second-busiest airport in international passenger terms. [Photo: PPS Publications]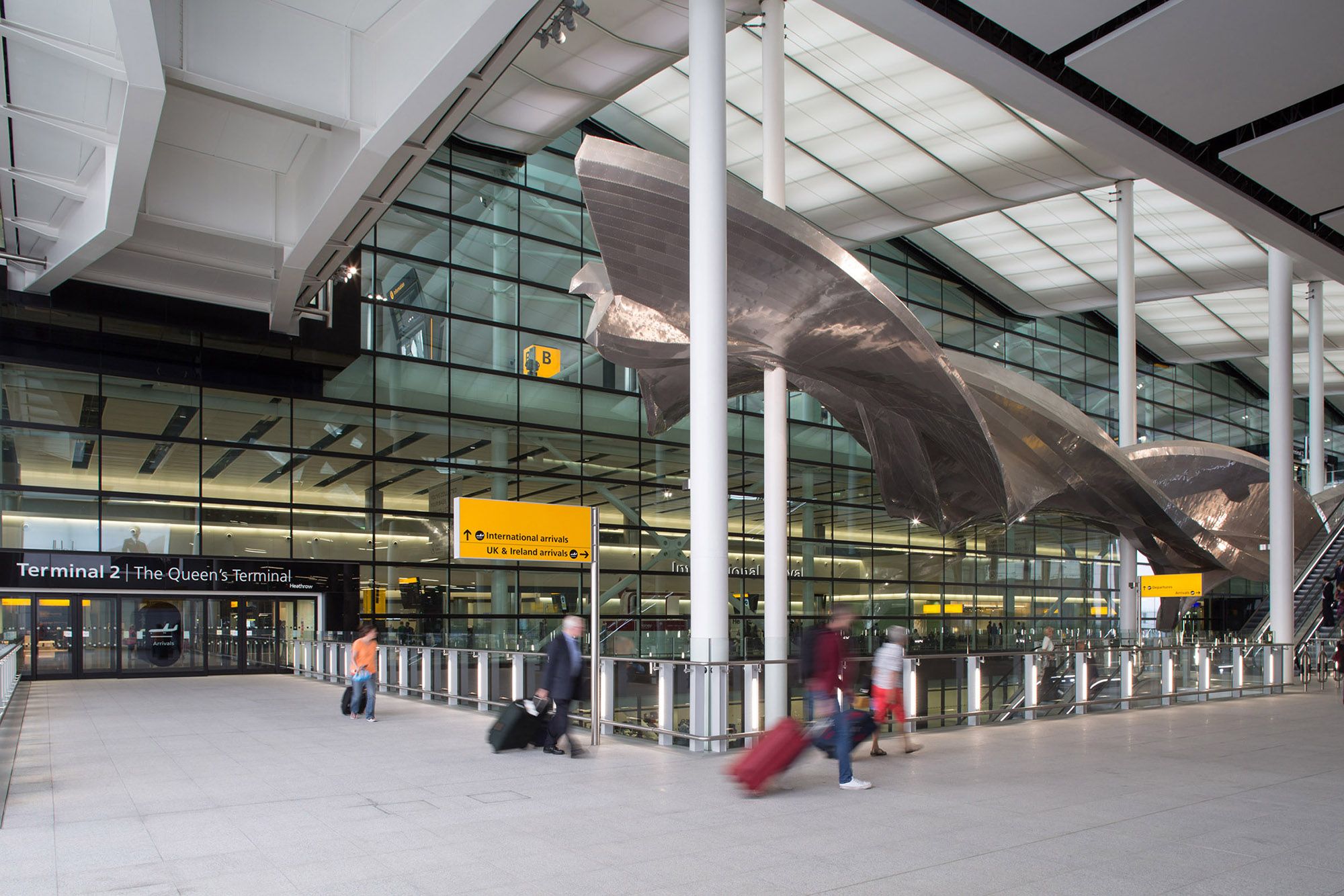 As our Airports as Artports feature highlights, Heathrow Airport takes its cultural responsibilities seriously. Pictured is Slipstream, a magnificent work by renowned British artist Richard Wilson in Terminal 2, The Queen's Terminal, that by dint of location ranks as one of Britain's most viewed public sculptures. The work's 78-metre twisting aluminium form is inspired by the world of aviation and captures the imagined flight path of a small stunt plane. [Photo: PPS Publications]
Heathrow tapped in to the holiday market in this compelling #Officiallyonholiday campaign. After all, here's no better feeling than setting your 'out of office' and realising the start of your summer holiday is finally here.
Helsinki Airport
Lights, camera, action: Helsinki Airport presents its brilliant Cinema in HEL campaign. Helsinki Airport has introduced an innovative service to enhance passenger experience and layover time, with the opening of a small 'one-of-its-kind' cinema. But there are some rules of entry. After all, two's company...
Hong Kong International Airport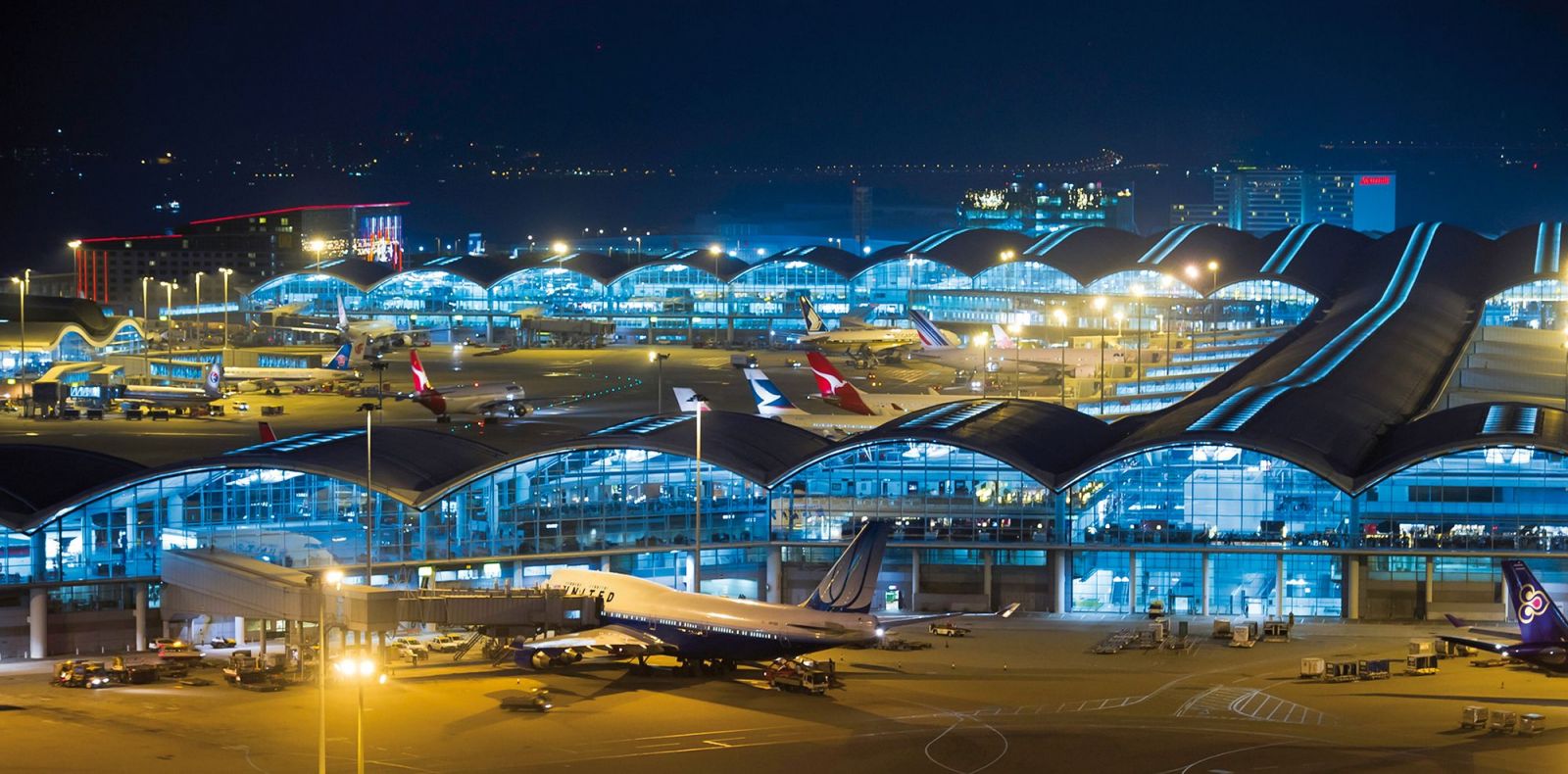 A marvellous night shot (above) and an exhilirating airfield, apron and terminal image (below) portray Hong Kong International Airport in all its grandeur. [Photos: PPS Publications]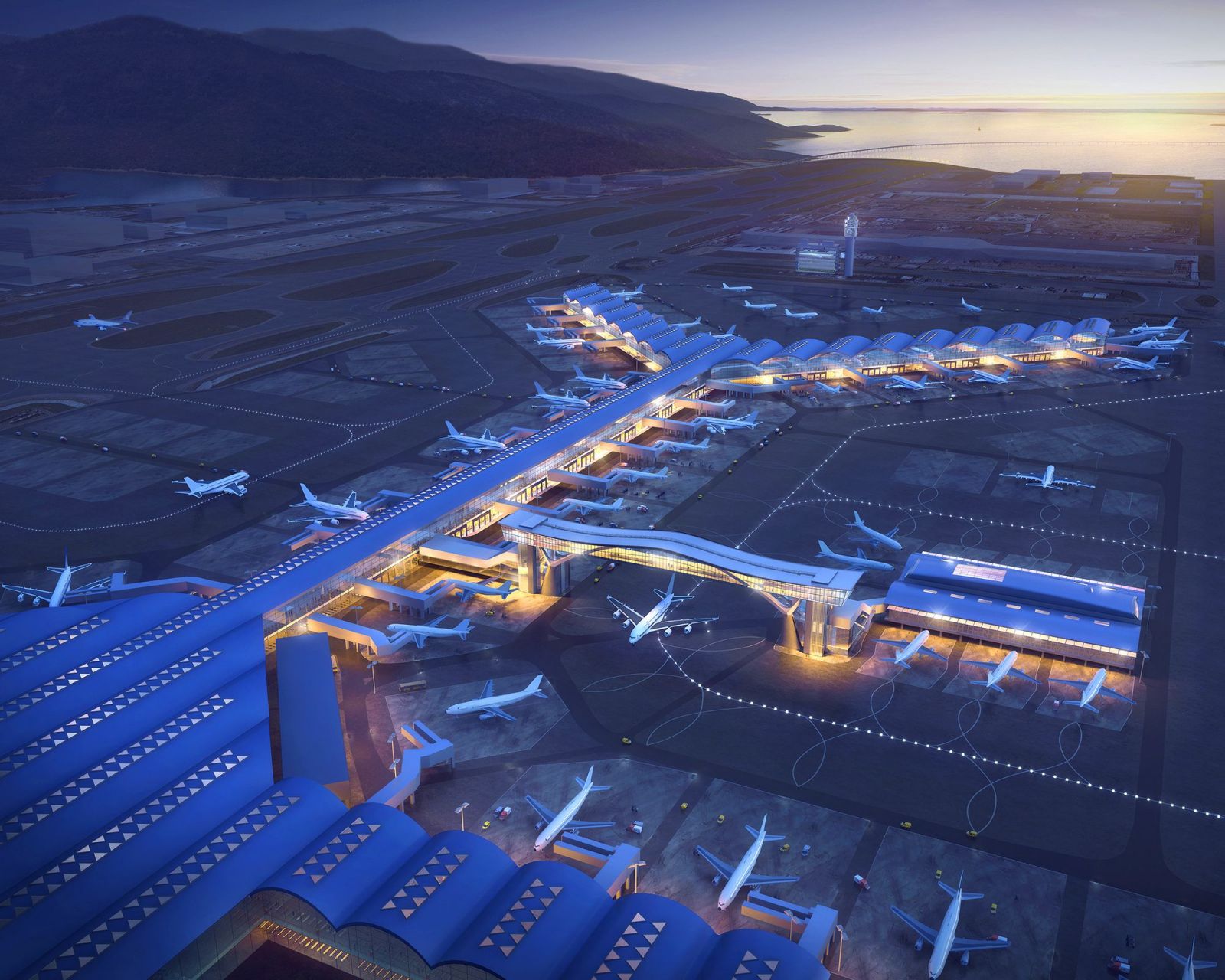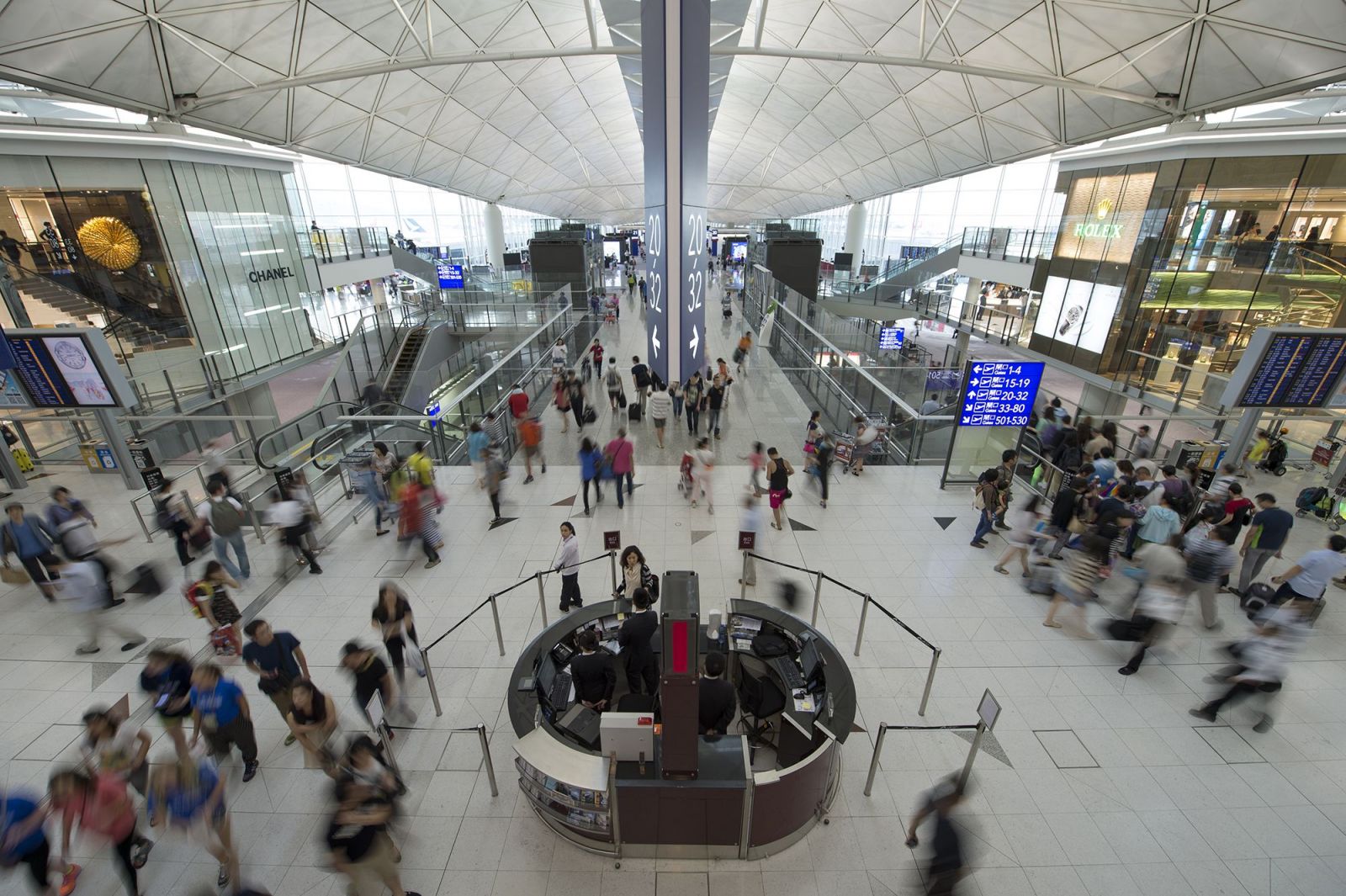 Hong Kong International Airport (HKIA) is arguably the definitive example of an airport being a crossroads of humanity. This vast international hub connects over 220 destinations around the world, including 50 Mainland China cities. But it does so much more than that. HKIA houses around 400 shops and restaurants, providing a huge and eclectic range of choices from high-end luxury brands such as Cartier and Chanel (and, soon, Louis Vuitton) to the world's best collection of Chinese liquor and some fabulous Asian and international cuisine.
The heart of this snap shot (courtesy of HKIA) captures a fleeting moment, a focus on just one of the millions of passengers who pass through an airport like no other each year.
Incheon International Airport
Today's airports feature some of the greatest digital communication in the world. Take a look at this amazing new installation at South Korea's main gateway, Incheon International Airport. You've heard of K-Pop and K-Food. We call this K-Impact.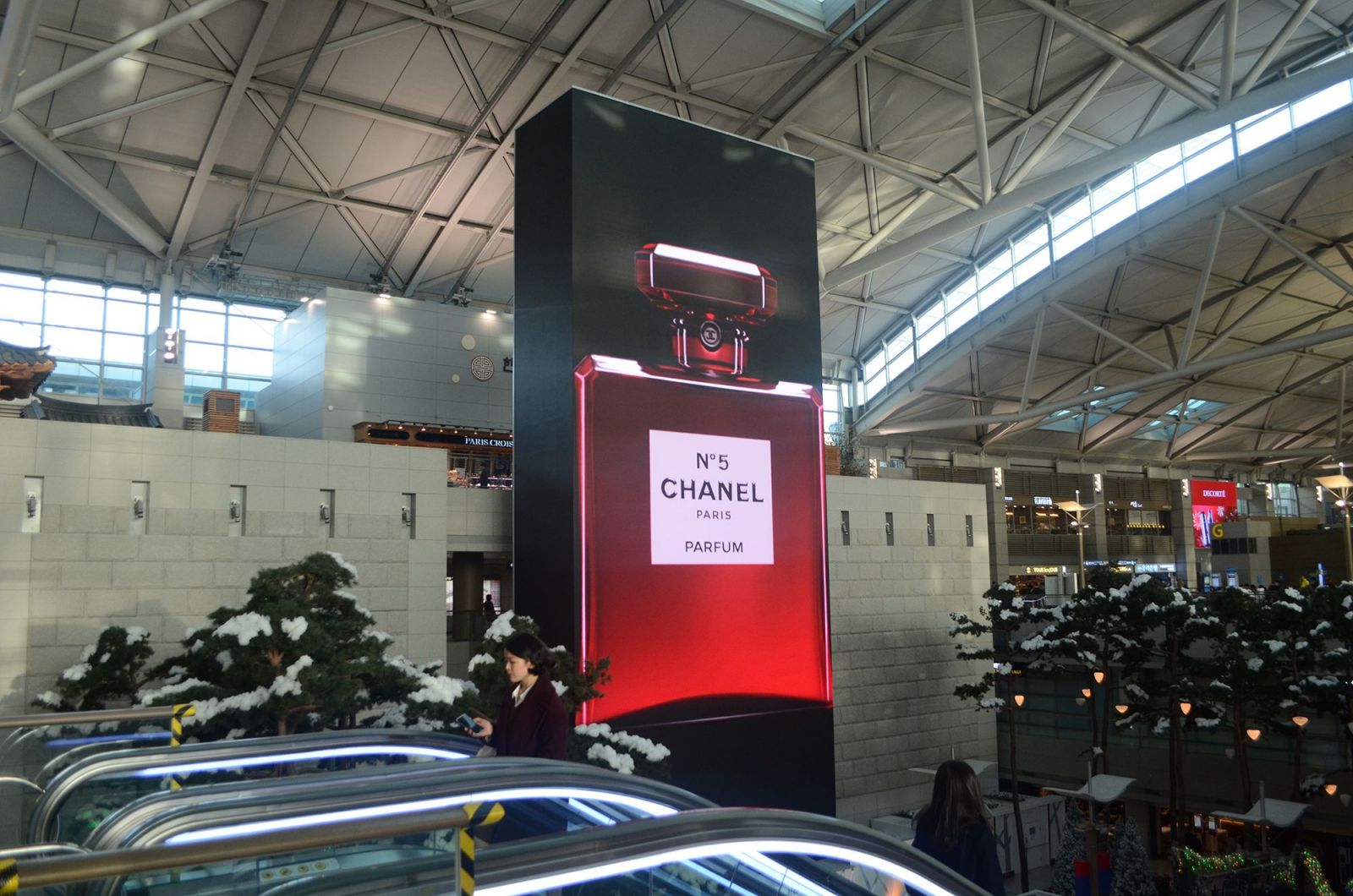 No wonder that the world's greatest brands flock to advertise at Incheon International. Not only are the platforms high in impact but the consumer demographic (driven by Chinese, Korean and Japanese passengers) is hugely important to the brands.
Istanbul Atatürk Airport

A magnificent panorama of Istanbul's main gateway, named in honour of Mustafa Kemal Atatürk, the founder and first President of the Republic of Turkey. Like the city itself, Atatürk throbs with commerce, culture, and acts as a conduit between Asia and Europe, east and west. The airport also boasts one of the best shopping and dining offers in the travel world.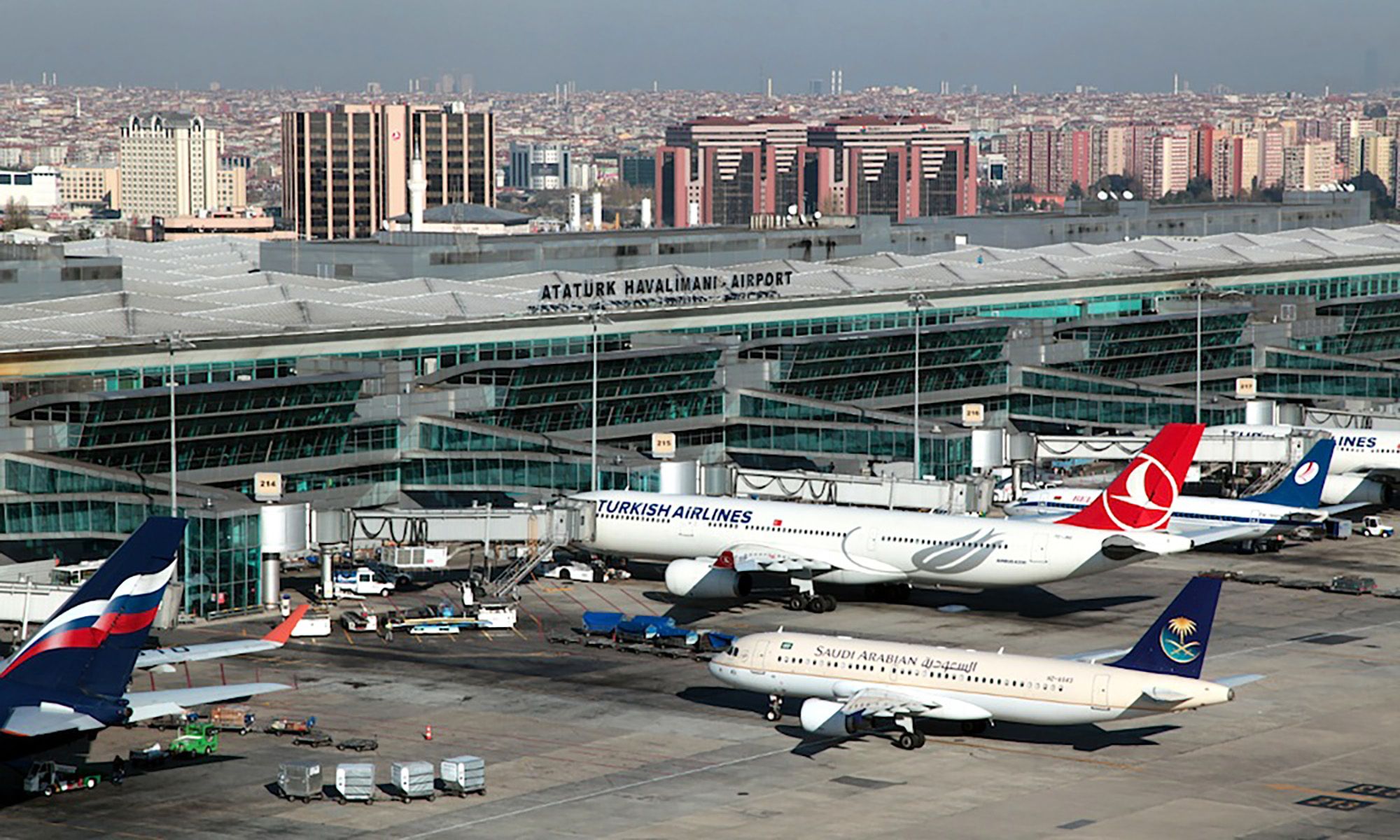 This image captures the powerfully symbiotic relationship between an airport and the city it serves. [Photo: PPS Publications]
Jorge Chávez International Airport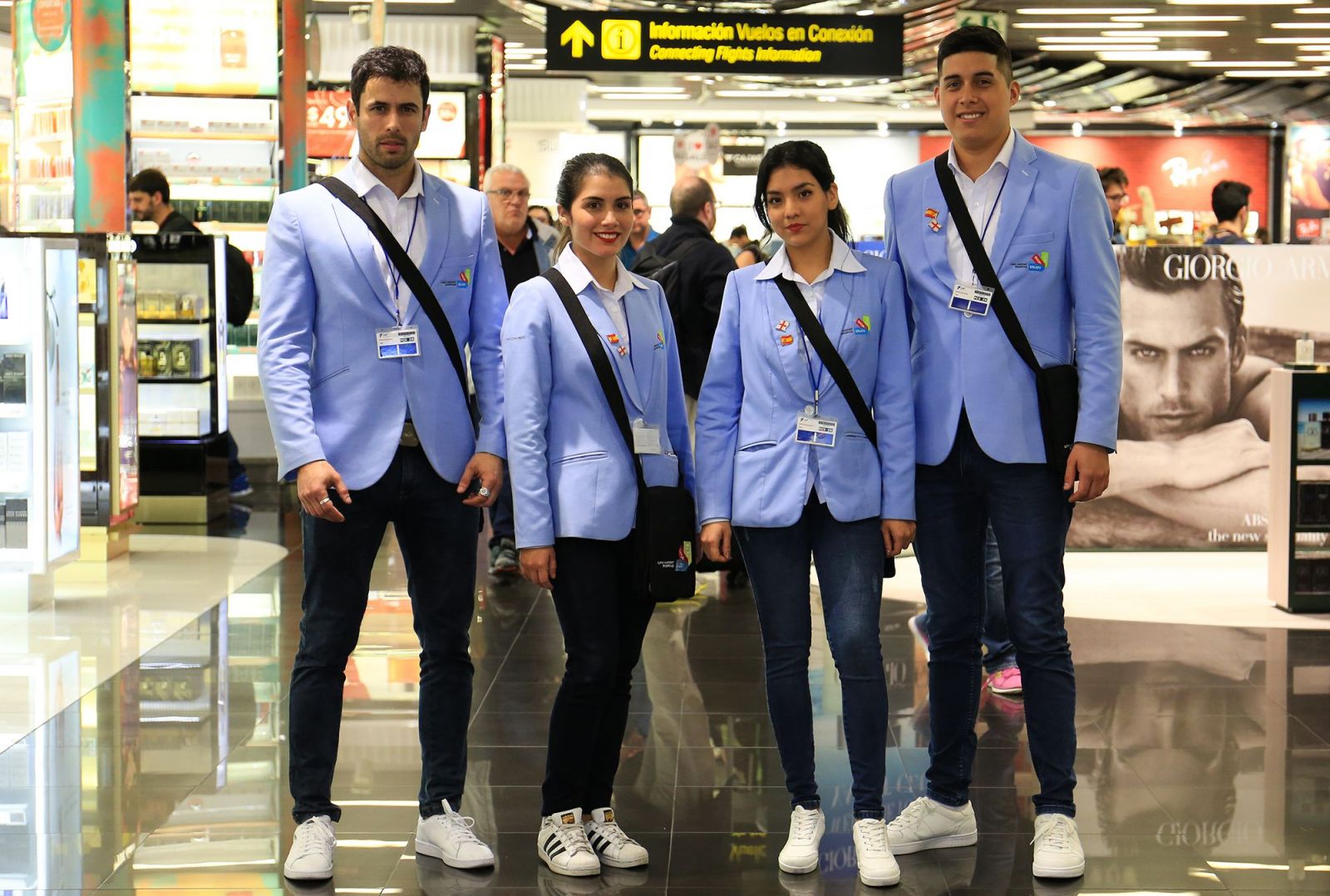 Nervous, lost, unsure? Don't worry, help is at hand. Service is a key differentiator for international airports and integral to consumer engagement and satisfaction. Jorge Chávez International Airport in Lima, Peru, this year became the first in Latin America to introduce a shopping assistants service to promote duty free and other stores. The friendly staff, fluent in multiple languages including Spanish, English and Portuguese, also guide international passengers through the passport and security zones.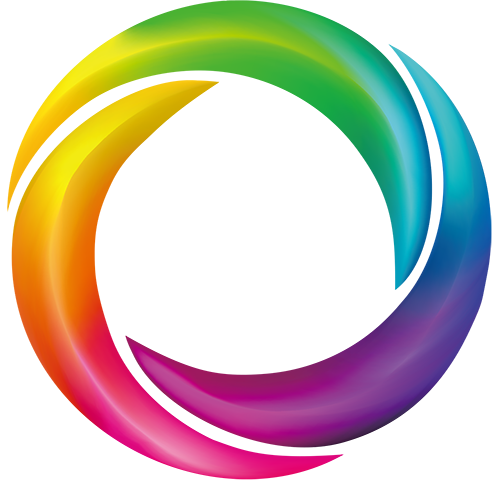 The Moodie Davitt e-Zine | Spotlight Series – Special Report | 17 December 2018