20 June 2019
---
Lagardère Group (up 9%) and DFS co-parent LVMH (up 8.9%) led the way among the travel retail-related companies we track in the period monitored here (closing prices between 27 May and 18 June) in terms of percentage improvement.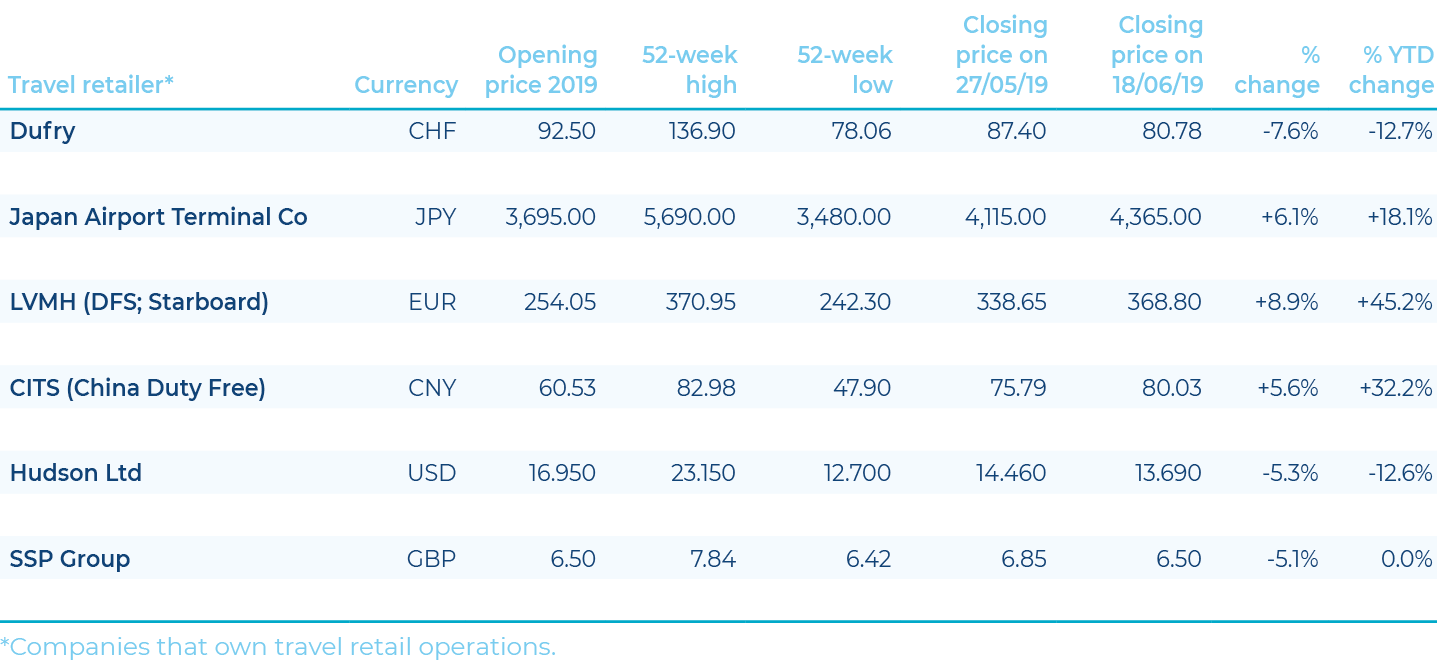 LVMH is performing strongly on the stock market so far in 2019. Shares in the French multinational luxury goods conglomerate are up 45.2% since 1 January, putting it second among the companies we follow – just behind Egypt Free Shops Company at 46.8%.
Our star performer in 2018, China Duty Free Group parent China International Travel Service, has continued its good form this year. Shares in the current period increased 5.6% for a year-to-date differential of 32.2%.
Another Asian company, Hotel Shilla, is not too far behind, with shares up 26.5% since 1 January. A 6.5% increase was recorded this time.
In the food & beverage sector, Autogrill is performing well in 2019, with a positive year-to-date differential of 28.8%. The group outlined its updated strategy and financial targets on 4 June, with revenues expected to grow at a compound annual growth rate (CAGR) of 4.5% to 5.0% over the next three years, reaching €5.3 billion in 2021.
Autogrill Group CEO Gianmario Tondato Da Ruos said: "The initiatives put in place during the last two years allow us to set important targets for 2021, with a solid top line growth in the three-year period and a substantial increase in profitability and cash generation. Leveraging on our global leadership, as well as our ability to innovate, our best-in-class operational skills, underpinned by the positive perspectives for the sector, we are confident our group will accelerate its growth and will further expand its business."
Shares in the company have jumped since the 4 June announcement, closing at €8.79 that day, at €9.27 two days later, and peaking at €9.56 on 13 June.
Shares in Dufry fell 7.6% in the period tracked here and are now down 12.7% since the start of the year – making it the weakest performer in terms of percentage improvement among the companies we follow.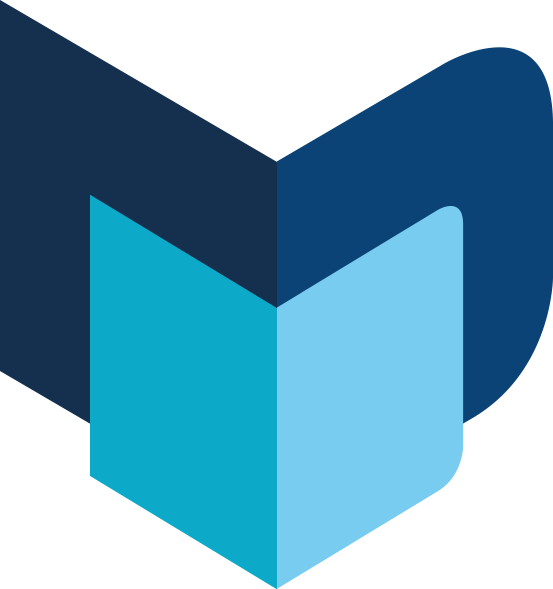 ---
The Moodie Davitt eZine | Issue 263 | 20 June 2019