---
Inflight retail:
Evolve or die?
In light of Scandinavian Airlines' decision to stop selling duty free products onboard in favour of "modern solutions", Jason Holland assesses the future of inflight retail in the Nordic region – and far beyond.
Scandinavian Airlines has put sustainability to the fore, with inflight retail a casualty of a series of weight-saving activities
When Scandinavian Airlines (SAS) announced earlier this month that it would stop selling duty free products onboard from this autumn, it cited not only declining sales, but the importance of sustainability too.
The regional carrier joins the list of airlines from across the globe that have dropped their onboard offer, but in the case of SAS, it was at least in part about reducing the overall weight of its aircraft, which in turn saves fuel and cuts harmful emissions.
"Tax free sales have long been a popular service onboard our flights amongst passengers who have used it," the airline stated. "But our passengers' buying behaviour has changed and sustainability has become more important than ever before – for both our passengers and SAS."
Sustainability is a big issue in Scandinavia, as exemplified by a growing movement that started in Sweden advocating taking fewer flights and prioritising 'greener' transport options such as trains. It has even peaked in the region with "fly shaming", the idea that using air transport is a social ill.
Asked by The Moodie Davitt Report to elaborate on the reasons for ceasing onboard sales, SAS Head of Media Relations Sweden Freja Annamatz responds: "At SAS we continuously monitor passenger trends and behaviour in order to be able to be of relevance and offer our customers the best experiences. Parallel to this we have ambitious sustainability goals and are determined to reduce emissions by 25% by 2030."
It appears to be a decision shaped by trends, targets and the enabling power of technology. Indeed, SAS has left open the possibility of continuing duty free retail in different forms. The airline said it was developing solutions "to offer passengers more modern ways of buying and receiving goods in connection with their journey".
Does the airline see potential for apps and services where passengers can buy tax or duty free items while onboard for store, or even home, delivery?
"Absolutely, this is one of many possibilities," says Annamatz. "We are constantly looking into new services and our high-speed Wi-Fi onboard is a fantastic enabler when it comes to developing our customer experience."
Airline retailer gateretail, a gategroup brand, owns the biggest pre-order concessionaire in the Nordic region, Inflight Service. The company sees SAS' decision as emblematic of a shift in the way consumers shop, with the Nordic region at the vanguard.
"The Nordic region is not unique, but it is ahead of its time," says gateretail Vice President Marian Fagbemiro. "This region welcomes and drives the sustainability focus as one of its core priorities.
Modern retail solutions will displace the traditional model, but are reliant on the availability of speedy and efficient Wi-Fi
"The key words for inflight retail in the Nordic market are relevance and experience, moving from a product and price-oriented proposition to an engaging and convenient end-to-end experience which is relevant and adds value for the individual passenger, as well as supporting long-term sustainability. The perspectives are shifting from focusing on inflight as a separate channel which is restricted to onboard, to a more dynamic and personalised journey where consumers choose their point of delivery and their preferred touchpoints."
Another big airline in the Nordic region, leading low-cost carrier Norwegian Air Shuttle, is taking a different approach to SAS, and sees other solutions as much more significant in the drive for sustainability than dropping inflight retail.
"We have no immediate plans to remove inflight duty free items from our flights and will continue to offer customers the choice to purchase a selection of products onboard," says Norwegian Head of In-Flight Services Live Marie Østnæs Aasheim.
"As a low-cost airline, we focus on minimising costs while maximising opportunities to generate revenue. Inflight duty free sales remain an important contributor to our ancillary revenue, which accounted for around 17% of our total revenue in 2018."
Asked about SAS's recent decision, Aasheim notes: "Some carriers have recently decided to stop tax free sales citing sustainable travel, but tax free sales are not offered on all flights. Therefore, the removal of inflight tax free sales may not have as great an effect on improving sustainability as it first appears.
"We believe that by investing in brand new modern, fuel-efficient aircraft, which are also lighter weight, reduces emissions and the overall impact we have on the environment. Since 2008, Norwegian has reduced its emissions per passenger kilometre by 30%."
Norwegian says inflight retail is a vital part of its overall strategy
Modern shopping
So inflight retail is not dead, it is just changing. "Consumers haven't stopped shopping in general, it is the way they shop and their expectations which have changed," explains gateretail's Fagbemiro. "There is more choice than ever before on the ground and online, so why shouldn't customers expect a similar experience when travelling, being able to shop where they want, when they want, with more products and services, and of course, at their convenience."
New technology is opening up new channels, and inflight retailers must embrace them, Fagbemiro says. "We need to understand where, how and why they are shopping and tailor our retail programmes accordingly to deliver a seamless, end-to-end experience across all touchpoints."
SAS is "currently looking into" new, modern solutions, while Norwegian is also taking a proactive approach.
"By operating modern, state-of-the-art 787 Dreamliners, we use technology that allows customers to select and purchase items on their personal inflight entertainment screens. With the swipe of a credit or debit card directly on the screen, passengers can make purchases and have items delivered directly to their seat by cabin crew," says Aasheim.
"This is unique in the transatlantic market and we are proud to be an early adopter of this innovative technology that improves the customer experience."
Norwegian Head of In-Flight Services Live Marie Østnæs Aasheim
Using modern, fuel-efficient aircraft such as this 787 Dreamliner will have a more positive impact on the environment than dropping inflight retail, Norwegian says
As SAS' Annamatz pointed out, Wi-Fi is key to such services. Aasheim comments: "Airlines will need to keep up with the increase of inflight Wi-Fi and connectivity improvements that will likely drive change in inflight retail consumer behaviour. Passengers will be able to use Wi-Fi to browse and shop retailers' websites on their personal devices which can potentially impact inflight sales. If prices are competitive, there will still be a demand for inflight duty free sales."
Gateretail's Fagbemiro agrees that today's digital and omnichannel consumer trend leaves inflight retail "with no choice but to re-evaluate how we engage and interact with travellers and what we offer onboard".
Fagbemiro explains: "While pre-order may seem like the perfect solution to reduce onboard inventory and meet customer needs, simply putting products online is not going to be enough to attract and convert customers. Retailers need to use technology and data to evolve from 'sense and respond' to 'predict and act', so we can anticipate consumers' demands, understand what they are looking for and respond quickly."
Fagbemiro also highlights the importance of predictive analysis tools to detect and react to trends, while multiple payment options and delivery points will be essential "to give the customer a more personal choice and control of their own experience – a big shift for inflight retail".
The role of flight crew will not lessen, but it will change significantly. "Their role with regards to the onboard retail programme will evolve to being more engaged in upselling, providing product knowledge, sharing their own experience of the products and capturing traveller feedback," says Fagbemiro.
"There is still a demand for inflight retail, even if somewhat reduced. It does mean, however, that the way we engage and train the crew will also need to evolve, as will the sales tools that we provide them with to deliver this seamless experience."
gateretail Vice President Marian Fagbemiro
In with the new
Shifting consumer behaviour will also require a rethink of the onboard product range across categories. Fagbemiro sees much potential: "Locally produced and sustainable products, which better support social and environmental issues, are a key focus area for us.
"Virtuals and tickets are a growing category as well, helping travellers plan their onward journey and alleviating stress, for example, by being able to book a taxi, hotel or an excursion before or during the flight.
"Furthermore, exclusive products and brands, purchases that provide a 'Sense of Place' and personalised experiences will play a much larger role in the future, providing the passenger with the opportunity to purchase something unique and out of the ordinary."
SAS is now looking into new retail services it can offer
New technologies will also allow airline retailers to engage with and convert consumers in ways they have never previously been able to. "The use of augmented reality (AR), for example, can unlock a whole new shopping experience and encourage high value purchases in fashion & accessories, specifically for watches, jewellery, sunglasses and handbags," says Fagbemiro.
"These high-ticket products have, until now, not been easy to sell from the trolley or through pre-order, as customers want to try them on and really see the product details, so AR can help unlock products and categories which have been historically challenging."
The way people shop and what they shop for has changed dramatically and continues to do so, and inflight retail will need to act quickly to keep up with these changes.
"We have to consider carefully what we are offering the traveller and how we interact with them, pre-flight, infight and post-flight, so we can once again give passengers exciting new reasons to want to shop with us again," concludes Fagbemiro.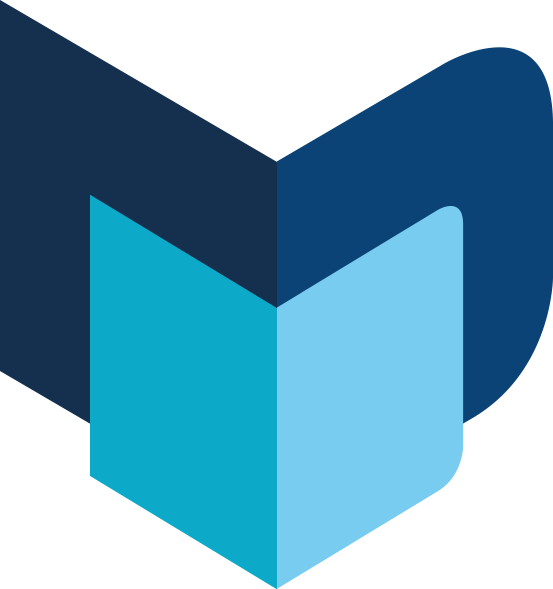 ---
The Moodie Davitt eZine | Issue 263 | 20 June 2019