---
Helsinki Airport celebrates new milestone
The recently-opened West Pier adds a premium lounge, innovative restaurants and 13,000sq m of space, and exemplifies airport operator Finavia's desire to make the airport experience as memorable as it is smooth. Jason Holland reports.
New developments at Helsinki Airport will offer a finely-tuned mix of the commercial and the experiential
Finavia's opening of the new West Pier at Helsinki Airport is the latest milestone in a €1 billion investment programme that seeks to enhance the customer experience in all areas.
"The opening comes at a very good time as Finnair's successful Asian strategy continues to increase the number of transfer passengers at our airport," says Joni Sundelin, Helsinki Airport Executive Director at Finavia [the airport operator].
Two new Chinese carriers have recently started flights – Tibet Airlines and Juneyao Air – furthering that Asian strategy.
West Pier features the first Jamie's Deli in Finland and the world's first Moomin-themed airport café – Moomin Coffee [both operated by SSP]. The new area also includes a Plaza Premium Lounge, five jet bridges, 13,000sq m of additional space and a new child care room.
West Pier's design evokes Finnish nature and has a forest theme, with features including tree-like charging stations for mobile devices and large luminaires made from translucent plywood.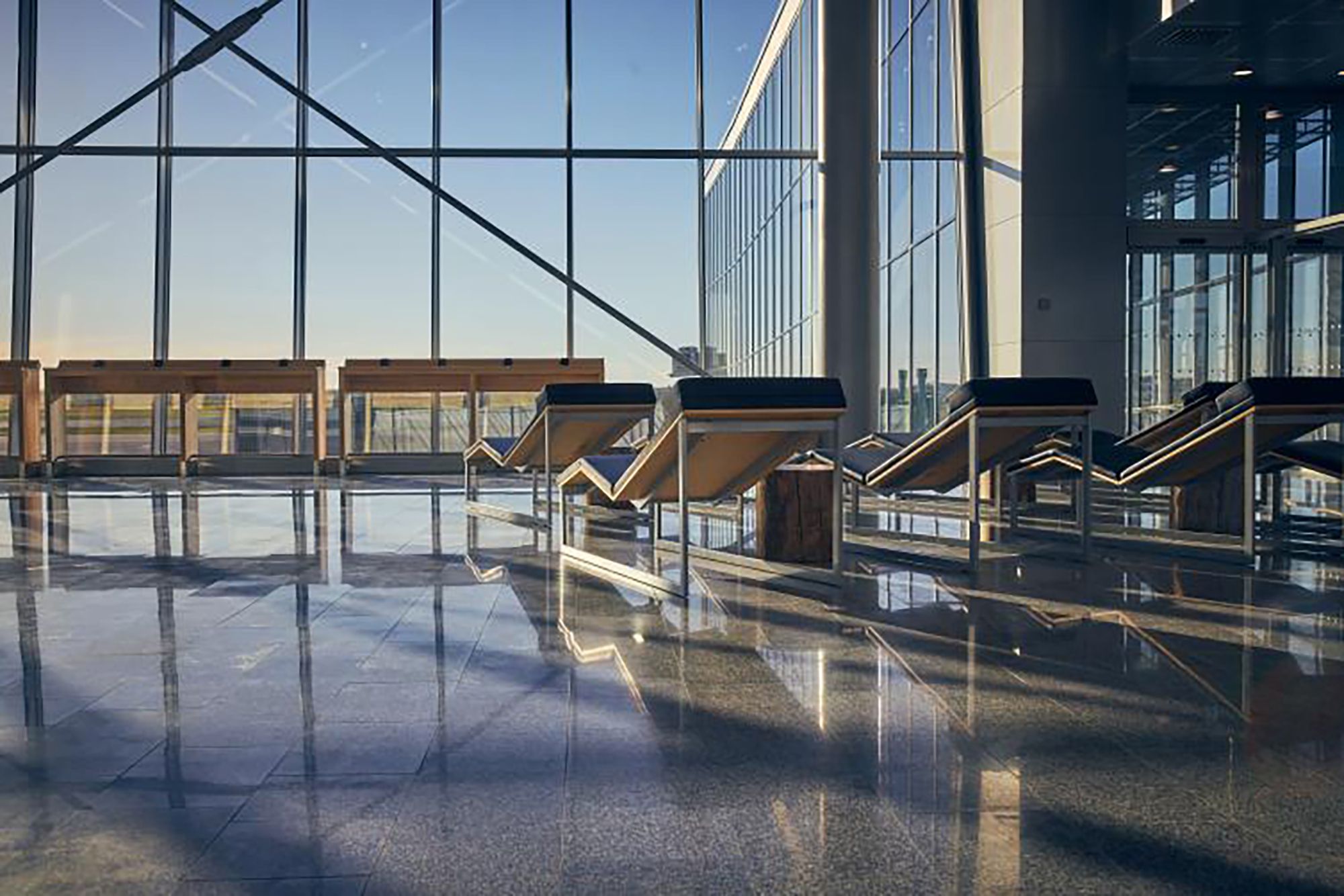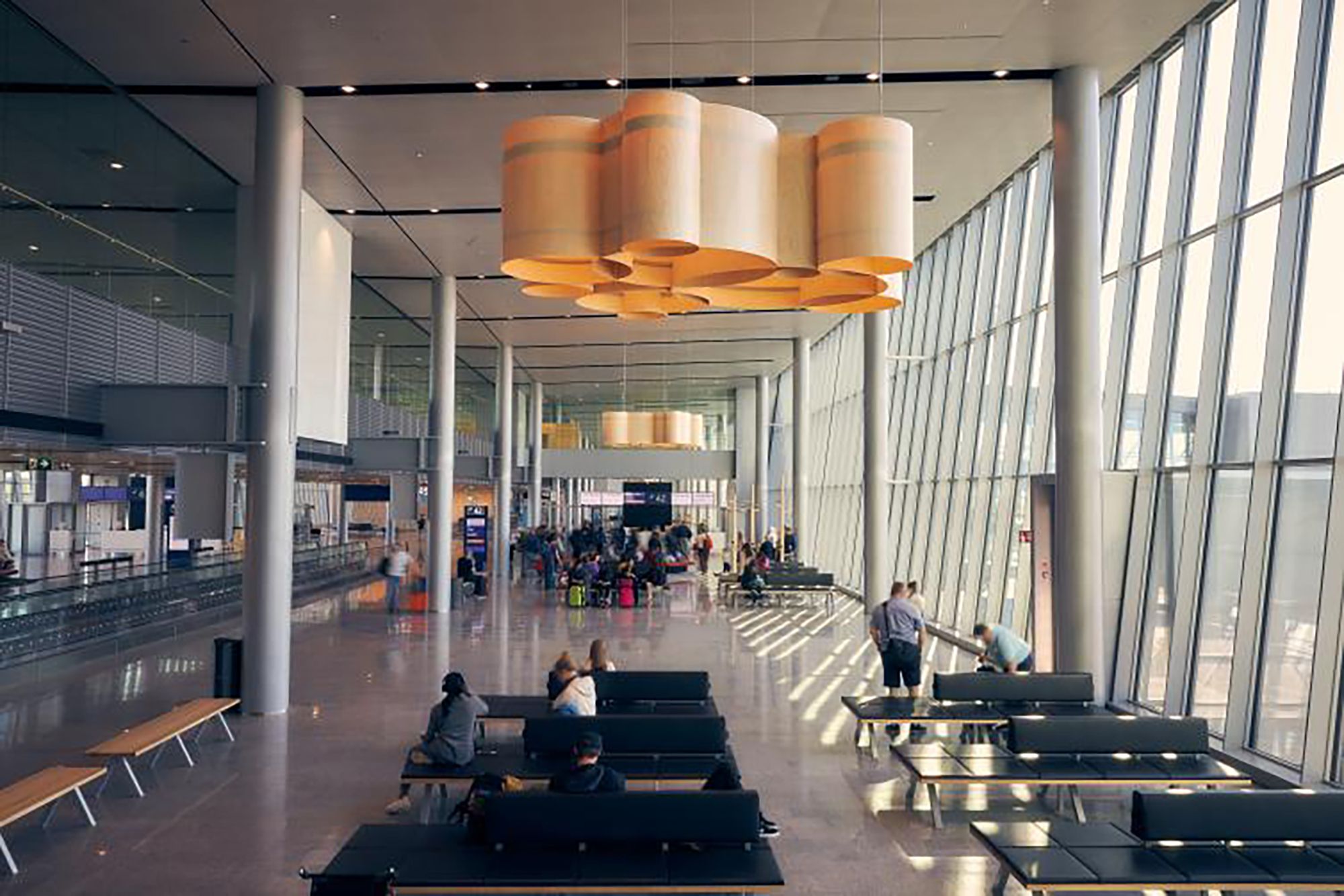 Calming atmosphere: West Pier's design evokes Finnish nature and has a forest theme
PES-Architects designed the space. Head Designer Tuomas Silvennoinen comments: "Wall surfaces are decorated using nine-metre-tall wooden reliefs made from Finnish birch. The three-dimensional surfaces convey the mood of fluttering foliage and old wood-shingled roofs."
The Plaza Premium Lounge is open to all passengers for an entrance fee, and is located on the second floor. "We are very happy to have found a service provider partner that belongs to the largest independent lounge network in the world. This enables us to cater to a very important customer segment of ours," says Sundelin.
A second phase of the West Pier project, including the extension of baggage handling facilities, will be completed during November/December.
The opening of West Pier follows the recent Aukio extension, which also emphasises Finnish nature and customer experience. As well as eleven compelling new commercial units, including a World Duty Free store, Aukio features a spectacular event plaza that uses the latest technologies to immerse passengers "in the middle of Finnish nature".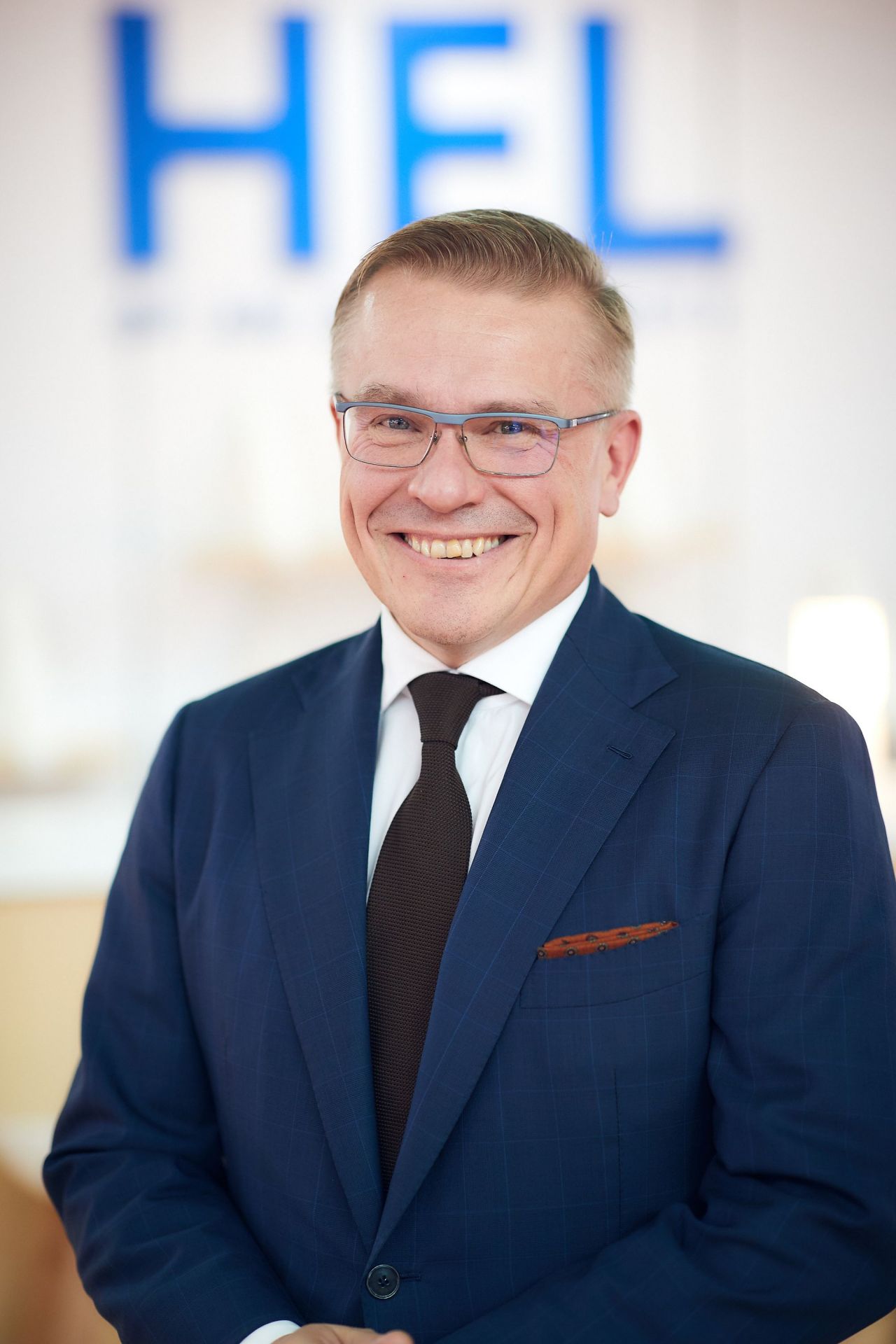 Joni Sundelin: "We want to stand out by providing an exceptionally good customer experience"
The central element of the forest-inspired plaza is a LED screen that is seventy-five metres in width and two metres in height, and which projects 360-degree Finnish landscapes from various locations across the country [Koli, Olos, Luosto, Yövesi in Saimaa, and the Kalevankangas nature reserve in Mikkeli]. Highlights include visualisations of the Aurora Borealis, vibrant autumn colours, a rippling stream and the whistling wind, according to Finavia.
"We want to stand out by providing an exceptionally good customer experience and responsible operations," says Sundelin. "We strive for smooth and safe processes, and enhance our services and work hard to ensure that emissions from airport operations do not increase as the number of passengers increases. All our airports are carbon neutral."
Finavia recently increased the use of renewable diesel at all its airports and has installed additional solar panels on the roof of the terminal building at Helsinki Airport.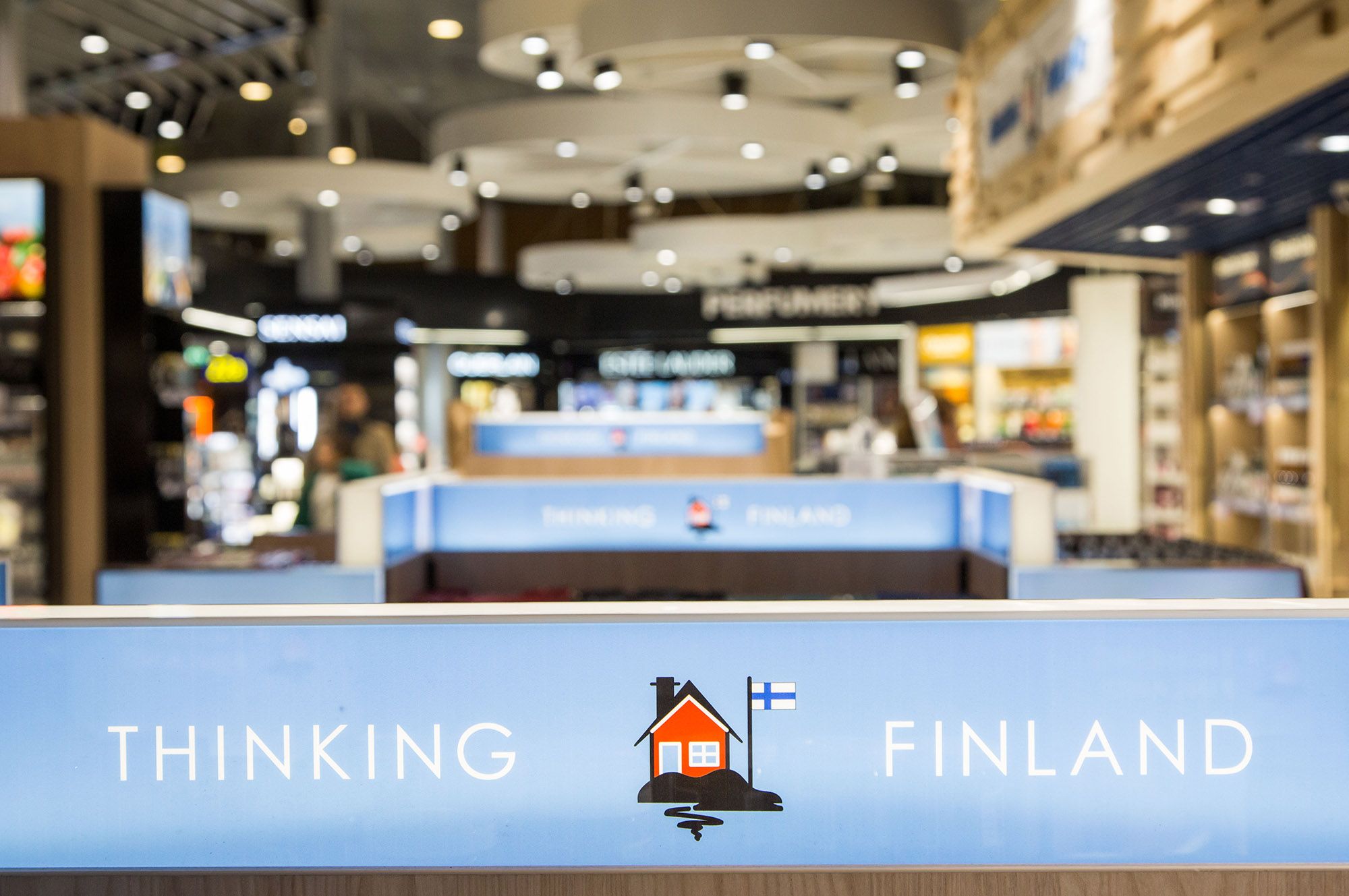 Sense of Place is a vital part of Finavia's customer strategy, as seen in products, experiences and outlets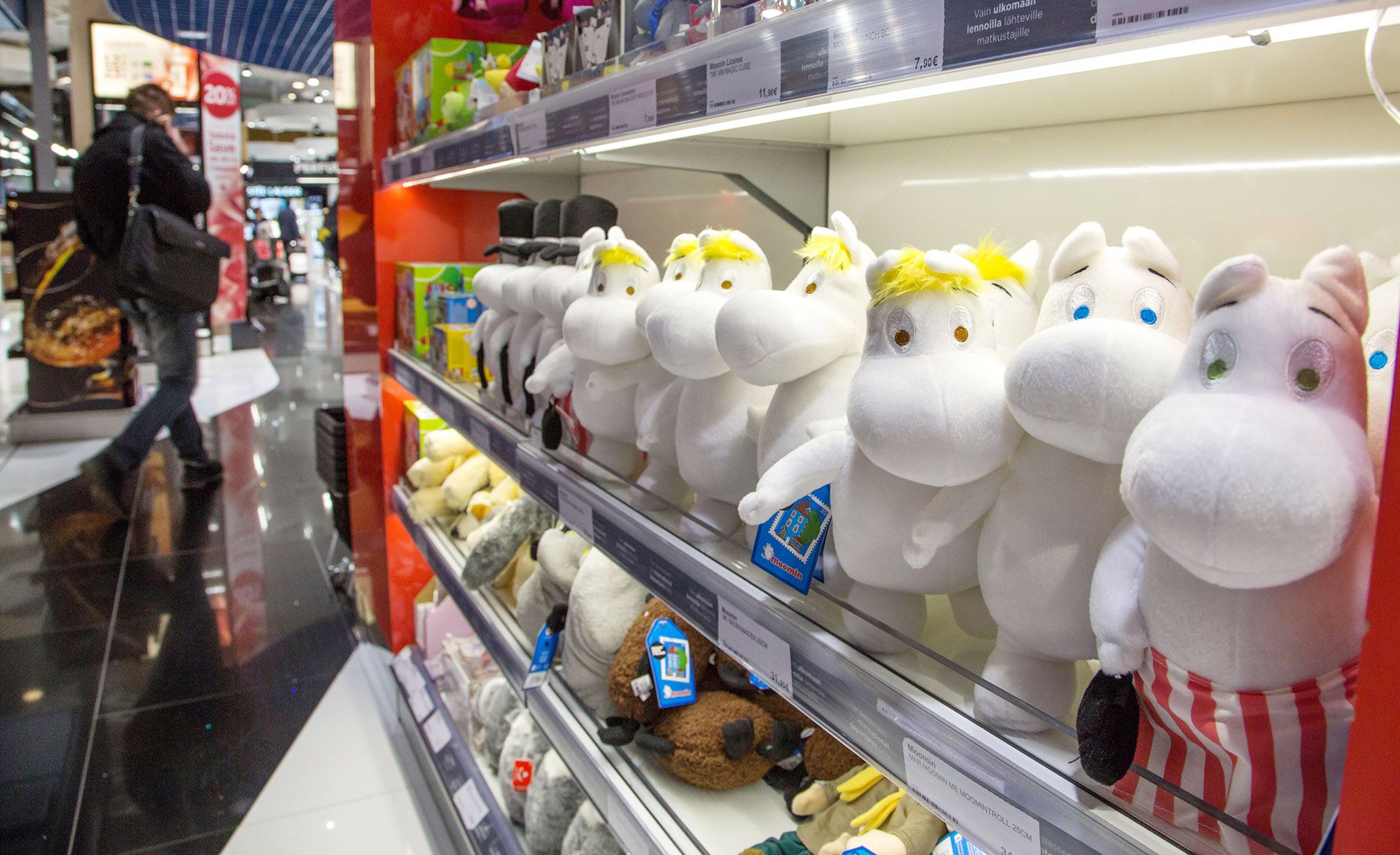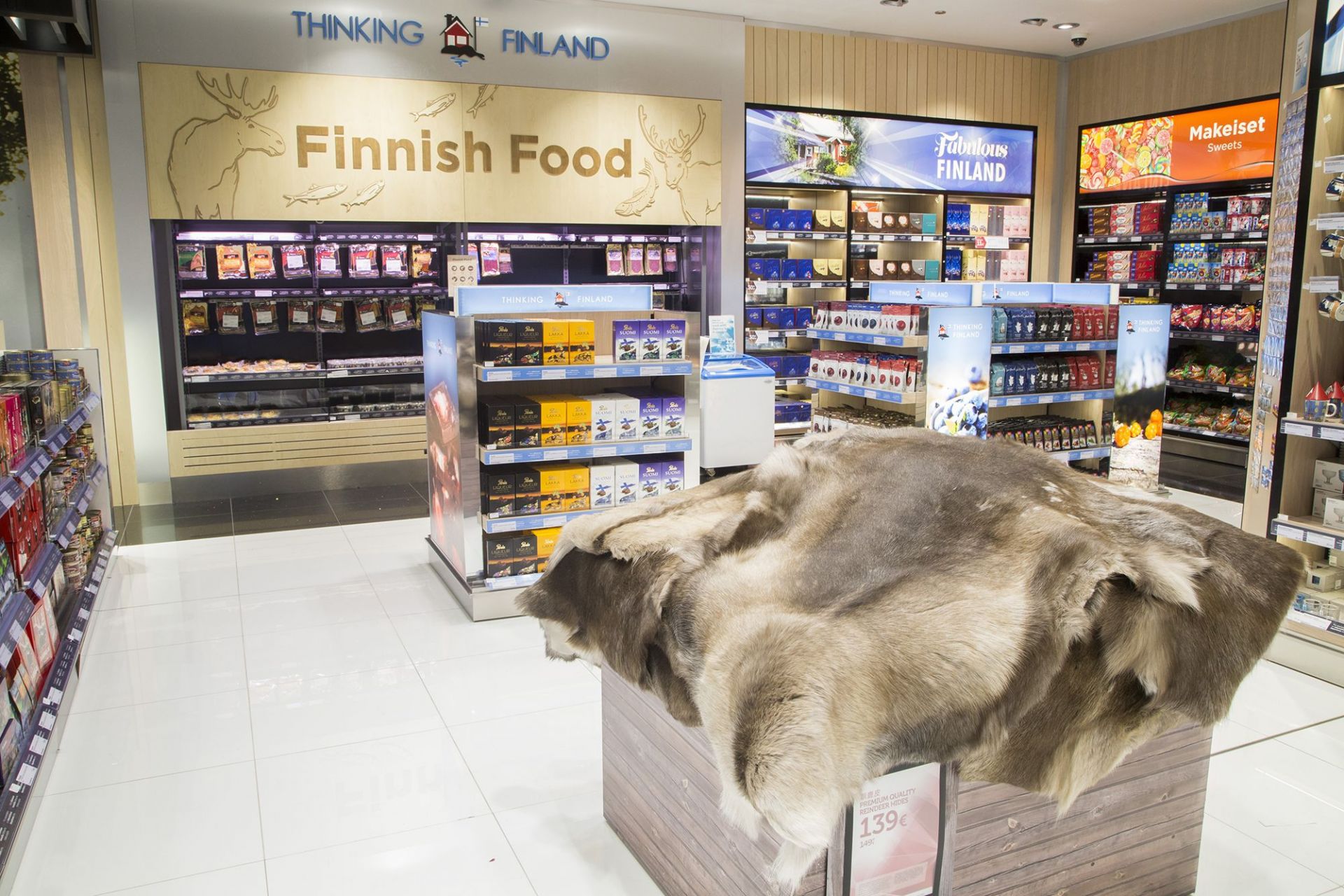 Other ongoing projects at the airport include the improvement of the level of service for Schengen flights and the construction of a new entrance to Terminal 2.
The wide-ranging investment programme comes in response to a number of factors. Rising passenger numbers and an increasing amount of Asian travellers provides the spur, but it is not enough to simply cope with the growing traffic. Finavia wants the airport experience to be as memorable as it is smooth.
"Tightening" international competition is also pushing Finavia to come up with ways to stand out among other large airports, and the Aukio event plaza is an example of this, according to Sundelin. "It provides an immersive experience. How many airports around the world are memorable?" he asks.
And it is not just other airports that Finavia must compete with; there is also the entire world of online retail. "The thinking is that we are competing with online retailers. Chinese travellers are very important to us, but they can also shop with companies such as Alibaba. But experiences [such as the event plaza] are where we can compete [and offer differentiation]."
Both the West Pier and Aukio are part of a wider shift in mentality and focus at Finavia that will inform the commercial landscape at Helsinki Airport in upcoming years. "It took a big investment and it will require a lot from us to change how we do things at the airport. It is about utilising these experiences more, but also commercially, how do we monetise it? You have to look at the whole customer journey; you can't look at it separately," says Sundelin.
Passenger traffic is growing rapidly at Helsinki Airport
Sundelin notes a general airport trend of declining spend per passenger, adding that even Chinese travellers cannot necessarily be relied on to keep spending at the same level indefinitely as their tastes change.
"There are lots of actions we can take to fight against the trend [of declining spend per passenger]," he says. "We need to adjust concepts and develop the duty free retail experience. We are fighting against online sales and have to adapt to changing customer behaviour in general, and to how much they want to buy.
"There are still some price differences and advantages [in duty free], but we see a need to recreate the whole retail experience. The end is nearly here for cheap booze and cigarettes, for example."
As both the West Pier and Aukio demonstrate, new developments at Helsinki Airport will offer a finely-tuned mix of the commercial and the experiential.
A spectacular event plaza uses the latest technologies to immerse passengers in Finnish culture and nature
"The retail experience will blend into the kind of events and experiences we can create," explains Sundelin. "But it is not an easy bet. Looking at customer segments – Chinese, Japanese, Europeans – all have a different perspective.
"So we need to know how to design for all needs, and there is no crystal ball for it. We are working hard to understand, pilot and experiment.
"If you think of all the successful companies out there, they don't build their business on sales per head, they build on understanding their customers. The airport is a complex environment but we have to do it this way. We are pragmatic in our approach; we are at the beginning of this journey and we are learning every day."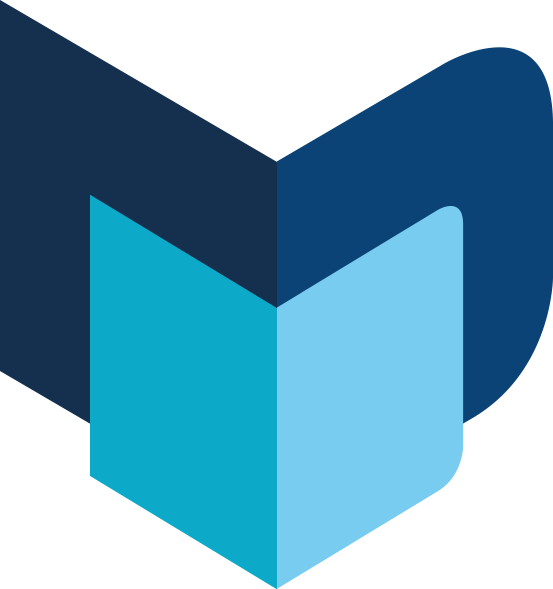 ---
The Moodie Davitt eZine | Issue 263 | 20 June 2019