Understanding the science of skincare
La Prairie Director of Strategic Innovation and Science Dr Jacqueline Hill is one of the key driving forces behind Skin Caviar Eye Lift. Shortly after the line was revealed last week, she spoke to Martin Moodie about the multiple disciplines and dynamics that underpin the creation of a new skincare product.
Understanding the science of skincare
La PrairieDirector of Strategic Innovation and Science Dr Jacqueline Hill is one of the key driving forces behind Skin Caviar Eye Lift. Shortly after the line was revealed last week, she spoke to Martin Moodie about the multiple disciplines and dynamics that underpin the creation of a new skincare product.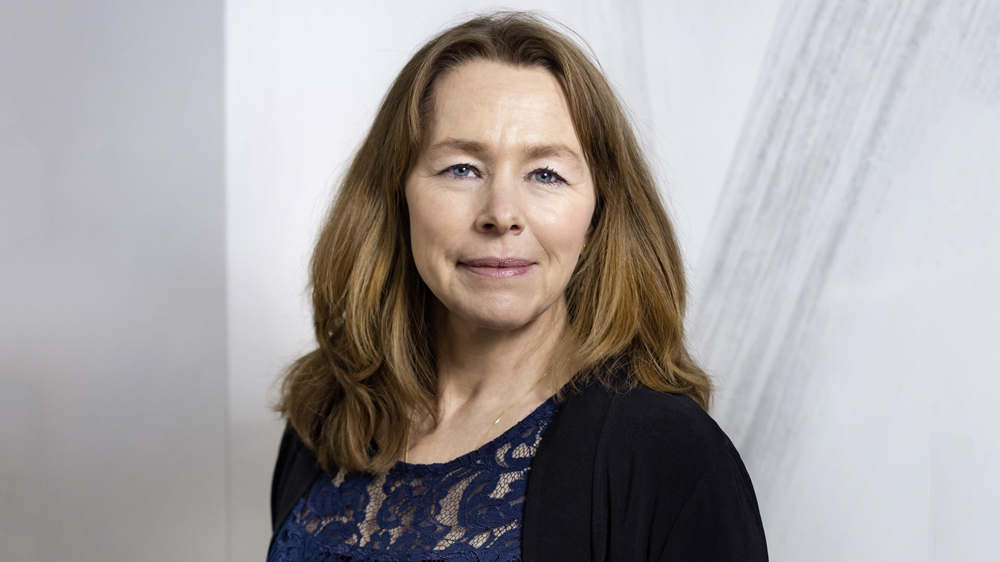 The science of skincare is a continuous evolution, and the realisation of new products a blend of inputs, says Dr Jacqueline Hill, a D-Phil (PhD) in Organic Chemistry from the University of Oxford. "For this particular product development, it was the concern for the eye area, the importance of blepharoplasty [a plastic surgery operation for correcting defects, deformities, and disfigurations of the eyelids] and the fact that our marketing team thought that there weren't really good solutions on the market – so we should create something for our clients."
How does La Prairie pick up on such needs? "It's a mixture of factors but I would say it was mainly us looking at what's going on," she replies. "One of the worlds of interest to us, for example, is the world of aesthetic surgical procedures of the face. When you see that there are so many women who are willing to go under the knife to have this problem solved, it really shows how important the problem is for them and how much of a concern the eye area is.
"So this insight was really one of the guiding elements for the product. Also, we've been selling Skin Caviar Liquid Lift, the face product, since its launch in 2012 and it's been such a success. We had feedback that we didn't have an equal solution for the eyes and so this made absolute sense. We're the right brand to do it because we have Liquid Lift and we wanted a Liquid Lift variant for the eye contour area. It also fits in at the same time with the needs of the customer."
Is there a tension between the commercial side of the business, and the more analytical and precise scientific aspects?
"That's a good question," Dr Hill responds. "Just think of packaging and formulation. I would say I am a formulator. You develop a perfect formula and then the pack has to adapt. The packaging people might say, 'No. The formula has to adapt to the pack'. So in the end you need to take what's logical and what will be the best option for the client who uses the product and what makes the most sense."
Marketing sometimes has "slightly weird requirements", she says, but flexibility by both sides inevitably produces the appropriate blend of science and aesthetic.
Skin Caviar Eye Lift was around two years in the creation. "This one was quite complex because you have to balance the two formulas – the mixing of the two formulas – with high levels of active ingredients," Dr Hill points out. Part of the complexity also lay with the intricate blending mechanism in the pump that allows the two phases to come together – a mechanism which differs from that used with Skin Caviar Liquid Lift to dissolve the caviar beads when incorporated into the emulsion.
Universal concerns
Skin Caviar Eye Lift is designed for all ethnicities and while La Prairie's primary clientele is female, "quite a number of men" buy its products or use their wife's purchases, Dr Hill notes. "The way we look at client needs and products is to have different collections which answer different concerns. So if the concern of a person is sagging and loss of firmness, then Skin Caviar is the go-to collection.
"We do see differences between ethnicities… and you have different concerns at different ages depending on where you're from – not just your own genetic makeup and ethnicity but also the environment. If you are Chinese from the north of China where it's super dry, it's not the same as somewhere where you have tropical, very humid weather. This will affect your skin differently. Men have slightly thicker skin than women and it ages differently. All this comes into account but at some point in their lives people, if they live long enough, will have issues with sagging and loss of firmness… whatever their ethnic background or gender.
"But you do see a difference between someone who's really looked after their skin over the years or not. So I think it pays off in the end. Prevention also explains why we have some relatively young customers, especially Asians, buying into Skin Caviar. It's a younger demographic than the Caucasian American/European people buying Skin Caviar. So you have a different approach [by region] but most skin concerns are kind of universal. They'll appear at a different age with a different intensity and a different level of worry, but they will be there."
Fresh-faced (or as close as I will ever get to it) from an hour-long, facial spa that morning at The Dolder Grand which utilised La Prairie products, I ask whether men should perhaps use women's skincare rather than specific lines developed for male consumers.
"It's a question that a lot of people in the industry ask and answer in different ways," Dr Hill replies. Men have some specific skincare issues based not only on the greater thickness of their skin but also the fact that they shave every day, she explains. "So you have an area that needs a slightly different treatment because of wounds or a slightly irritated skin. And at the same time the razor has a peeling effect, so it actually helps to renew the skin."
And for the eyes, the same product for men and women? "For the eyes, I would say you don't need a different type of skincare," she answers. Male cosmetics lines tend to be more heavily scented than those for women, she notes. "But we do find that many men do like these products. And skin is skin. The eye contour area of a man or a woman has a lot of similarities. It's thin and fragile skin. Yours might be slightly thicker than ours, but nevertheless you will still need to fight some of the issues and to look after it."
Has she ever created a specific men's line? Not in this life, but in a previous life. Before joining La Prairie [in October 2014], I worked in a lab that developed products for [outside] brands and some of them did work with specific men's lines. They would always have a different fragrance in the men's line and they would have at least one product targeted for post-shaving – often with some ingredients that might be a bit different from their normal women's skin care ingredients. Overall, they were quite similar formulas but often a bit lighter. Men tend not to like formulas that are too rich. They don't want to look shiny. They don't want to look like they've applied product."
Into her third decade of working in skincare science, what would Dr Hill single out as her career high point? "For me, there was something special the very first time a line that I'd been formulating was on the shelves; now that's something special," she responds. "I love seeing a product being ready and going on the shelf, especially when you look back at the difficulties and the times when you thought, 'Oh how are we going to make this work?'
"I did a PhD in organic chemistry so I liked the idea of pure fundamental research making the science move forwards – a slightly romantic concept. But I found out that once I was working in the [beauty] industry, having something that's happening within a relatively short time scale with deadlines was something I liked and needed.
"With the development of a new drug, you don't really see things happening. I want to see results in the skin but also on the product shelf."
This August, Dr Hill will see both, as one of her most fascinating projects to date finds its way into stores all around the world.
The Moodie Davitt eZine | Issue 263 | 20 June 2019