---
Recycling unwanted retail displays


Welcome to Duty Calls. This regular feature aims to shine a light on some of the most laudable examples of altruism and sustainability within the travel retail industry by companies that go beyond the call of duty. In this issue, we look at how Concourse's new recycling initiative is benefitting charities and other worthy projects around the globe.
A brief introduction to the ReStore initiative is shown in this video
Retail furniture, fixtures and merchandising often end up in landfill sites. Aware of this waste and the untapped potential of reusing or repurposing them, store implementation and brand activation company Concourse Display Management has launched an innovative new sustainability initiative.
The 'ReStore' initiative identifies projects and charities that can benefit from travel retail's unwanted retail displays, and provides a dedicated service to collect, repurpose and recycle them into new and worthwhile pieces which will benefit charities and other worthy causes.
ReStore was officially launched at The Moodie Davitt Report's Duty Calls charity dinner last month at Jewel Changi Airport.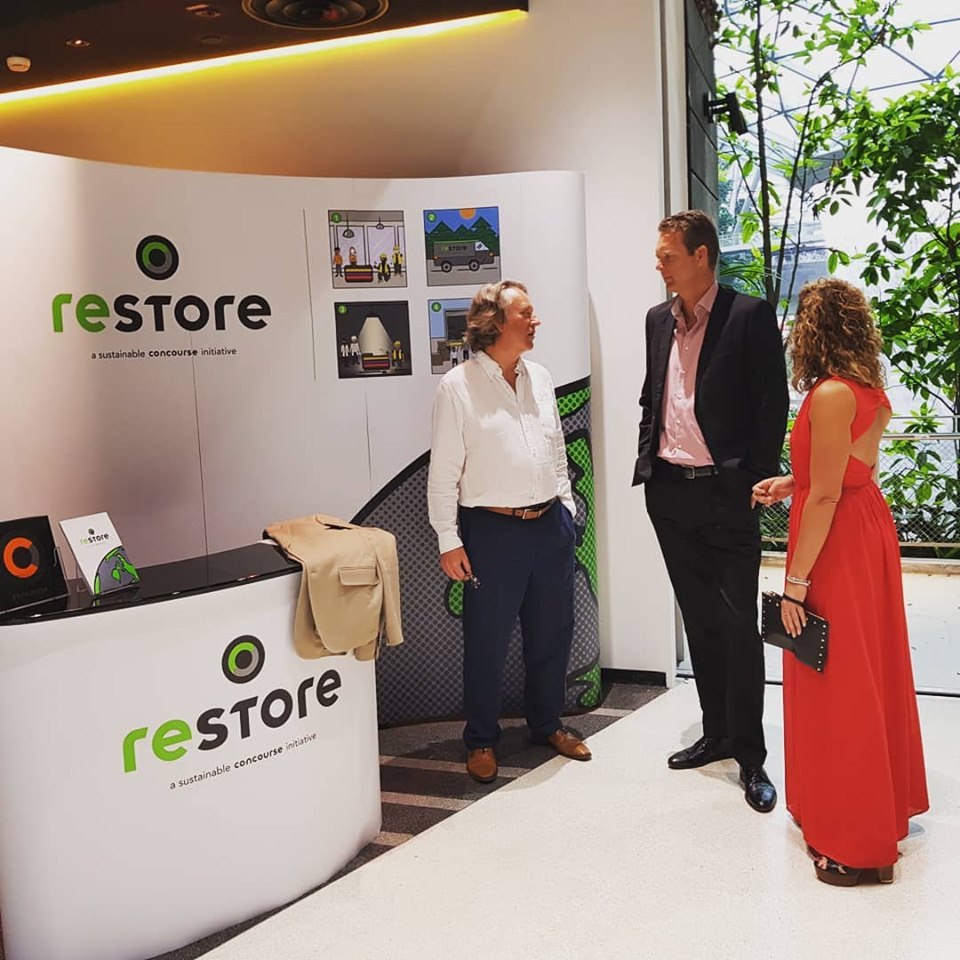 Concourse had a display stand at The Moodie Davitt Report's Duty Calls charity dinner on 11 May, where ReStore was launched
"Through working in these partnerships with local charities our aim is two-fold," explained Concourse Director Chris Morriss. "Firstly, to ensure we are leading the way in travel retail, designing and building materials in a sustainable way as much as possible and secondly, focusing on what happens to these assets at the end of a project's life through building a complete service to ensure they get put to good use."
Concourse's ReStore team is already developing a project on Lagardère Travel Retail's behalf for a Singapore charity called The Food Bank. The charity collects, reuses, repurposes and distributes food to those who are food insecure in Singapore (a startling 10% of the population), and to save on food waste (a record 30% imported food in Singapore).
"We've been working with Lagardére in repurposing retail displays from some of their old store concessions to help The Food Bank by designing and making donation point 'boxes' to be used in commercial locations such as banks and food stores," Concourse said.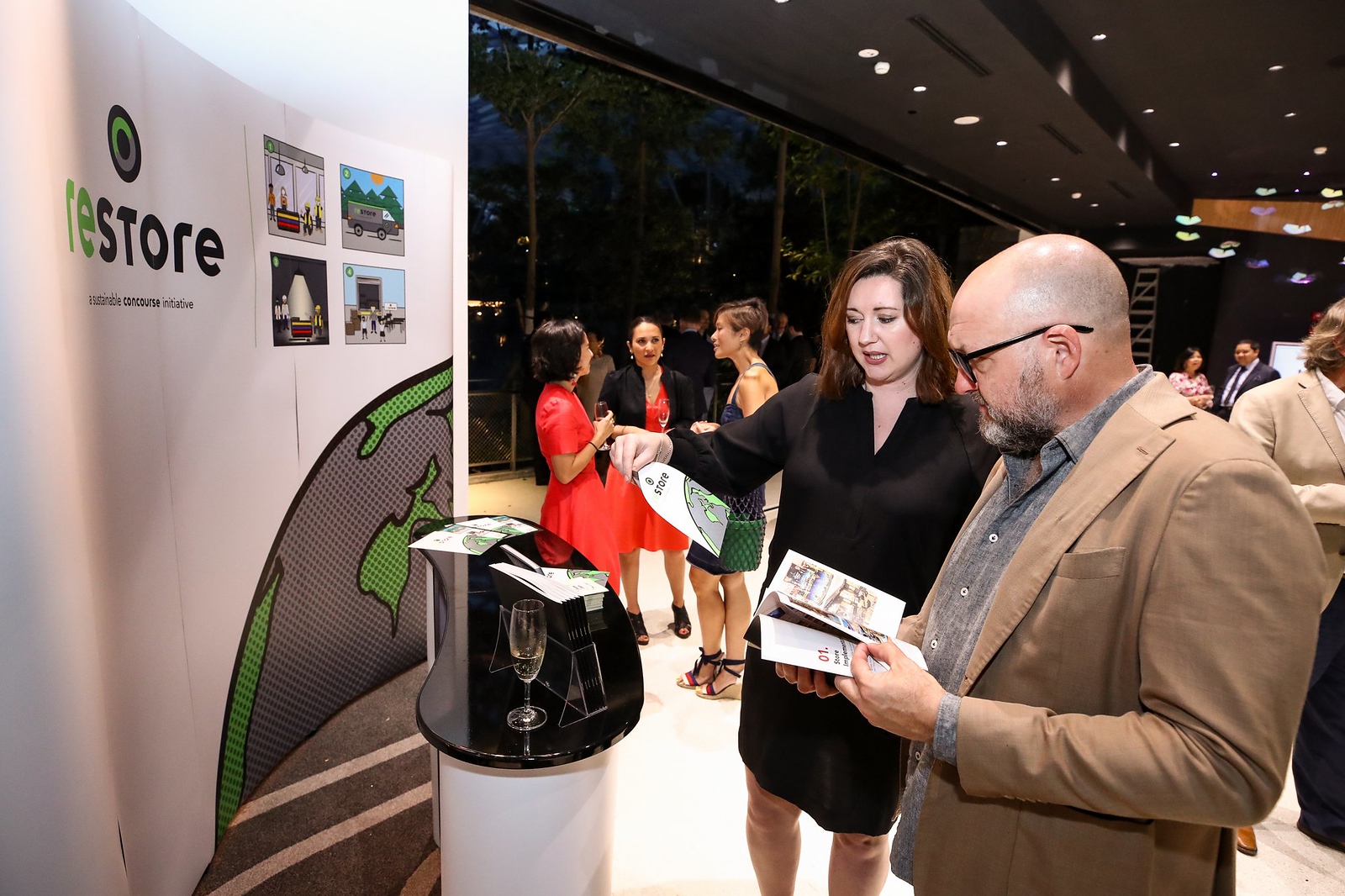 The company has also started talks with a company in India that had already developed a branded charity business called Shelf Life. Shelf Life is a standalone social business that partners with brands, and Concourse has agreed for ReStore to be the exclusive partner for this initiative within the duty free and travel retail channel.
"Encouragingly, we're seeing a more eco-friendly approach to the concept, design and manufacture work we do for our clients in travel retail worldwide, with an increasing need to use sustainable materials," noted Concourse Group Business Development Lead Mathieu Vazart.
"ReStore gives us the opportunity to encourage the industry as a whole to get involved while helping those who really need it."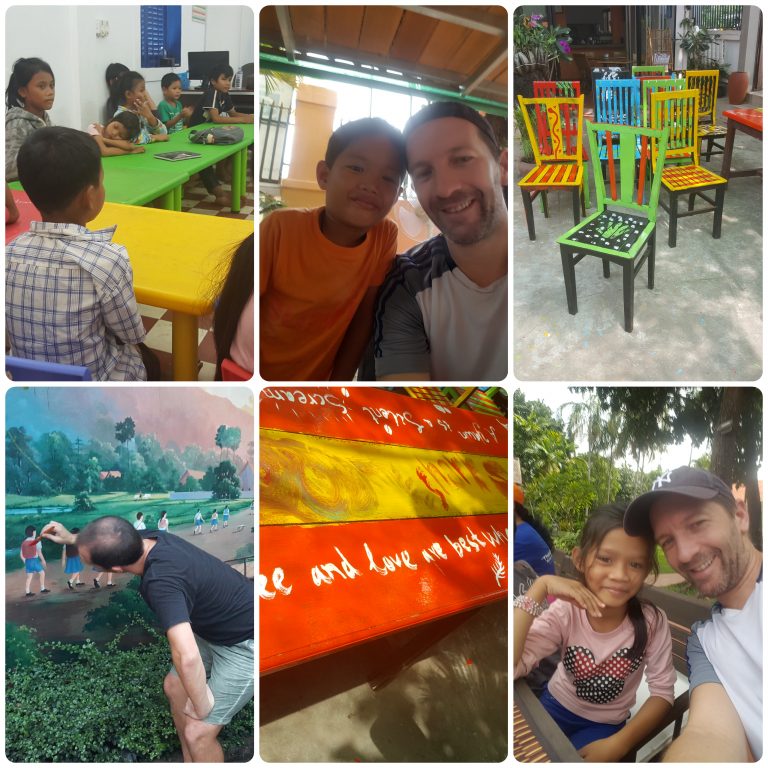 Concourse recently helped in the designing and building of school classrooms for an orphanage charity in Cambodia
Concourse says there are currently more communities in need than there are old fixtures available, so if your business has a store closure or big campaign activation coming to an end, please do get in touch with the company at restore@concoursedm.com.
Concourse hopes the travel retail industry will embrace the need for recycling and repurposing retail materials
The Moodie Davitt e-Zine Duty Calls feature series highlights environmental and socially responsible initiatives around the globe where people and the planet are the priority. If you have CSR projects, big or small, that you would like featured in Duty Calls, please contact Jason Holland at Jason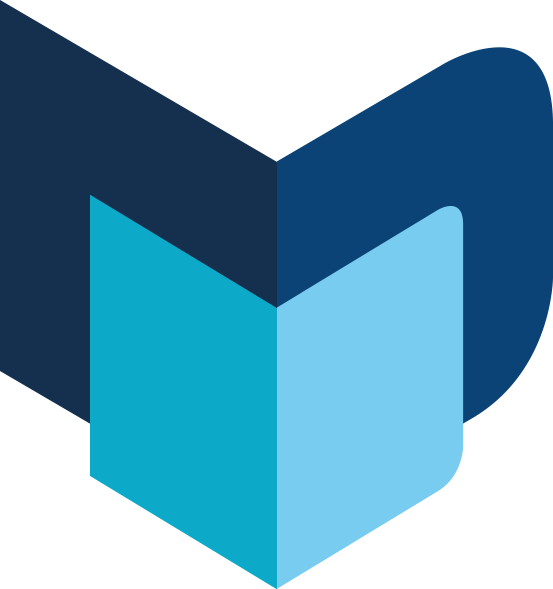 ---
The Moodie Davitt eZine | Issue 263 | 20 June 2019