26 March 2019
---
The Moodie Davitt Stock Watch serves as an indicator of overall business confidence in the global travel retail & duty free industry. Share prices of major publicly listed companies that own travel retail operations are monitored on a weekly and year-to-date basis to offer an indication of business confidence in the sector.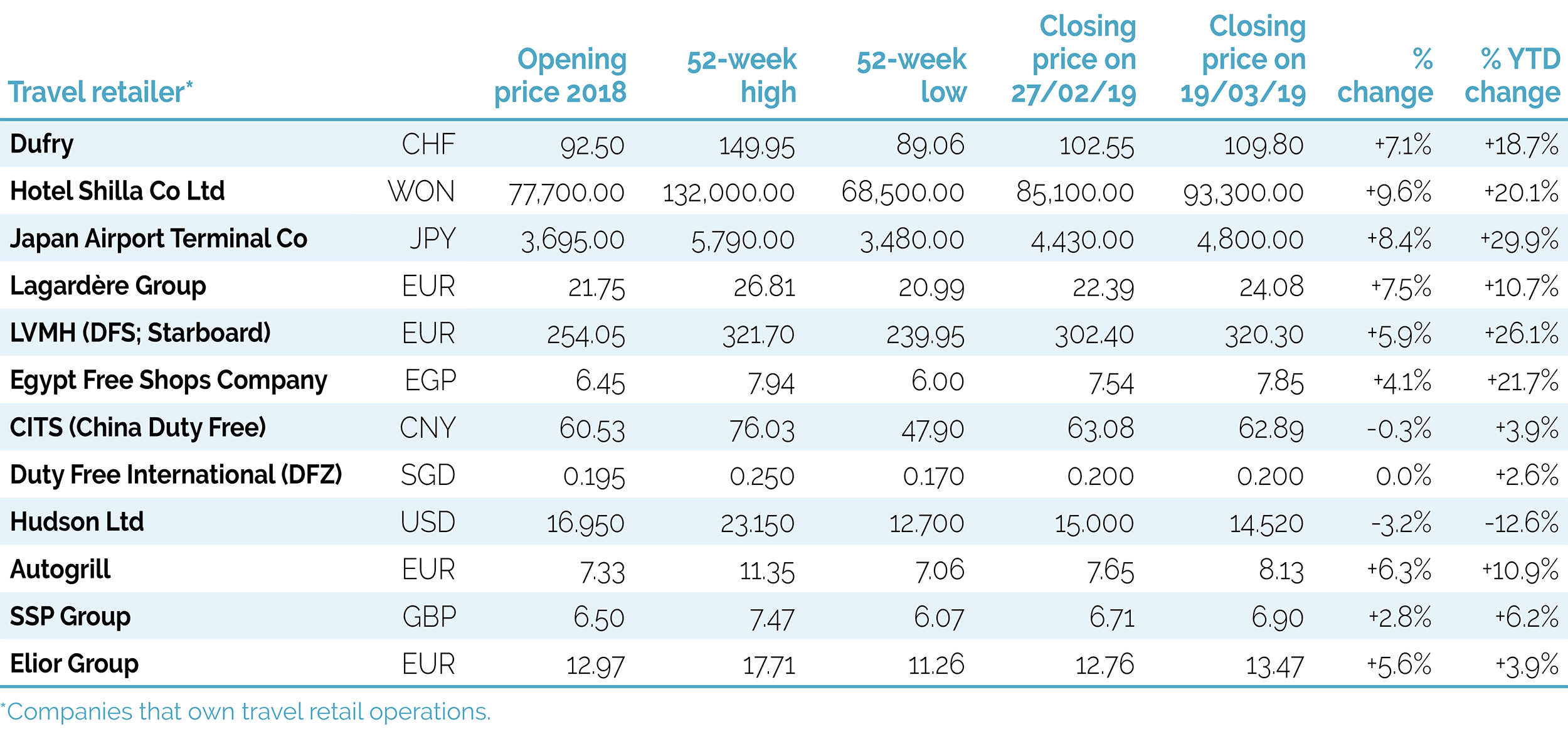 Shares in the vast majority of the travel retail-related companies we track on the stock market increased in the period reviewed here (closing prices between 27 February and 19 March).
Asian companies Hotel Shilla and Japan Airport Terminal Co led the way, with 9.6% and 8.4% increases respectively.
Dufry announced its 2018 financial results on 14 March. Turnover grew by 3.7% year-on-year to CHF8,684.9 million (US$8,645 million), for what the company called a "resilient" performance. Difficult conditions hit trading in Spain, Brazil and Argentina in the third quarter, resulting in a negative organic growth of 0.7%.
"Based on current indications of our trading in 2019, we anticipate a continued gradual improvement in organic growth along the year," the company said in its financial outlook. "In the first two months of 2019, total growth was above 3%. The growth improvement in early 2019 is mainly due to the contribution of new concessions."
Shares in Dufry climbed both on the day of the announcement and in the days following. This contributed to the 7.1% increase in the period tracked here, and an 18.7% hike since 1 January.
At a Lagardère investors meeting in early March, Chief Financial Officer Gérard Adsuar noted that the Asia Pacific region was a strong growth driver for the Lagardère Travel Retail division in 2018. The new Duty Zero by cdf joint venture with China Duty Free Group at Hong Kong International contributed to growth of over 20% in the region.
Shares in Lagardère Group were up 7.5% in the current period, and are now 10.7% ahead of where they were at the start of 2019.
On 14 March, Autogrill approved the preliminary consolidated results for 2018 that it reported in February. Consolidated revenue was €4,695.3 million, a year-on-year increase of +2.2% at current exchange rates, and 5% at constant exchange rates.
Shares in the food & beverage company opened at €7.35 on 14 March, and closed at €8.26 the next day before tapering off slightly.
In a statement, Autogrill Group CEO Gianmario Tondato Da Ruos raised expectations for 2019. "In 2017 and 2018 we worked hard to strengthen our business footprint and improve efficiency," he said. "In 2019 we have started harvesting the benefits of the work done and we will deliver on our three-year plan, whose pillars are top line growth, structural efficiencies and profitability enhancement, as well as making bolt-on acquisitions in core geographies and rationalising non-core activities."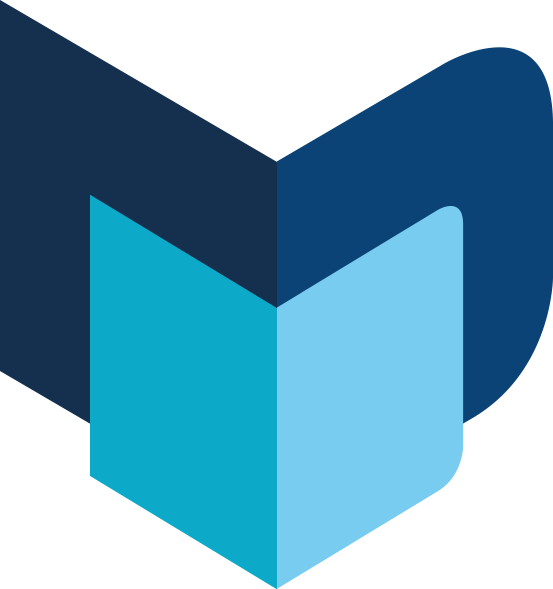 ---
The Moodie Davitt eZine | Issue 258 | 26 March 2019