---
Solving airport retail's problem in 2019
Today's consumer has a new relationship with retail. Limitless information, choice, and a globally connected marketplace have driven consumers to seek more value from their interactions with brands. Discovery, authenticity, meaning, sustainability and engagement are now top of the shopping list. For successful airport operators and retailers, this means creating the right place for consumers to experience the brand story.
Here, Pragma Managing Director Travel & Property Alex Avery (pictured below) explores how airport retail needs to adapt, moving from commoditised, functional retail towards one invested in sensory engagement and emotion.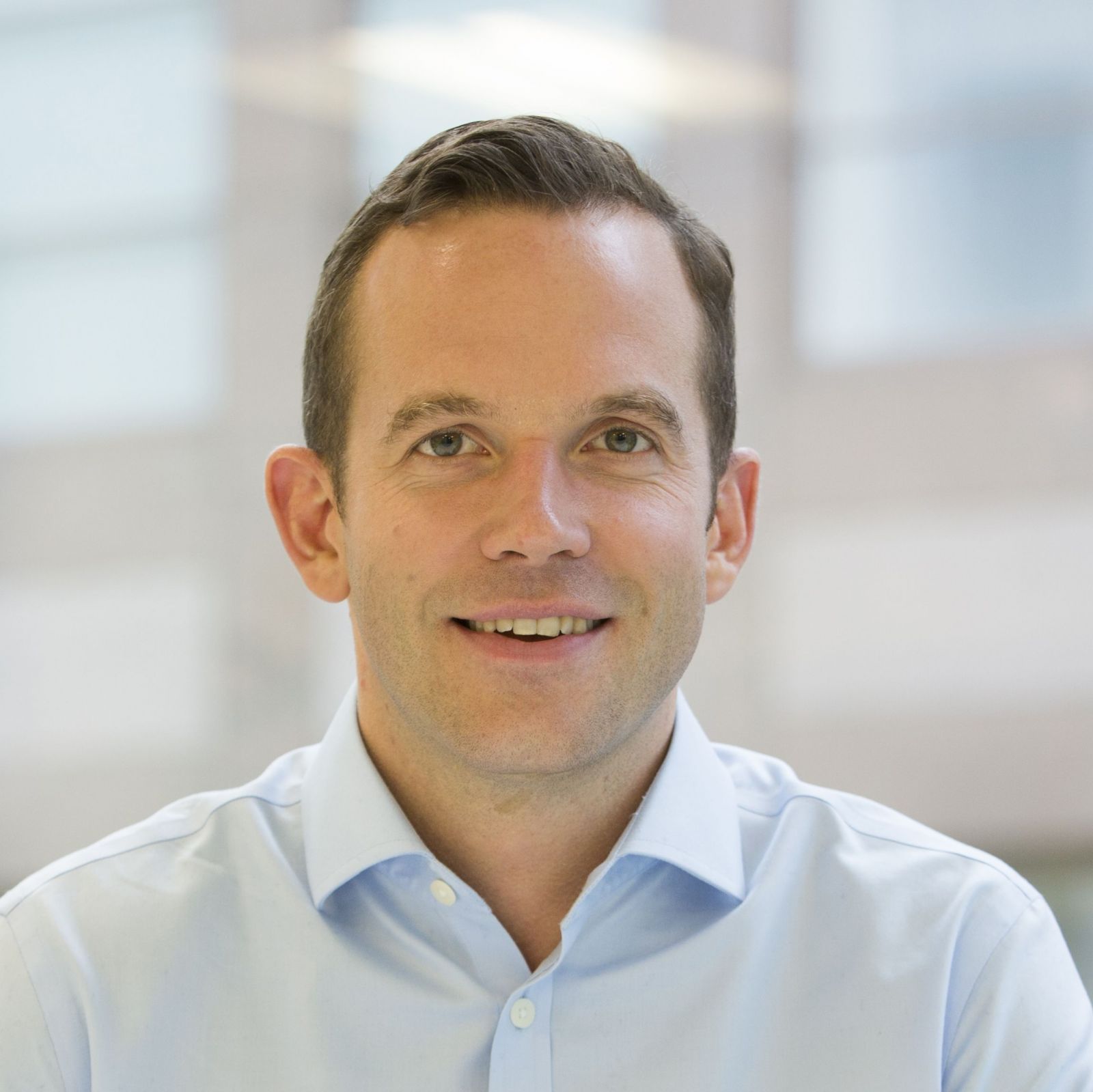 The core of airport retail's challenge is declining spend per passenger for many airports – despite steadily increasing passenger numbers. Rapid development in emerging markets means global air passenger numbers are forecast to continue to grow at a rapid pace in the next 20 years, nearly doubling from c.4 billion to 7.2 billion in 2035. At an aggregate level, this is generally leading to a continued rise in airport retail sales. However, we are not seeing a corresponding increase in spend per passenger.
On the one hand, this can be explained by the changing demographics and passenger profile. The new flyers coming into the market create a larger proportion of lower income and lower spend customers in the overall air traveller profile, diluting the overall spend potential. In addition, a greater flying frequency in mature markets is making air travel more of a frequent commodity rather than a once-a-year special occasion, reducing average spend on each flight occasion.
However, the situation has been compounded by a changing retail landscape, with an increasing shift to spending online, driven by the attraction of convenience, ease of fulfilment, value, direct marketing to mobile, and almost limitless choice.
Airport retail is seeing the same challenges that online spend has caused for high street retail property; key categories, such as electronics, books, and fashion, are experiencing strong online growth and channel shift away from in-store purchases. Today, online players such as Amazon, Alibaba and eBay have become direct competitors for travel retailers, driven by the attractive price points and immediate fulfilment.
Globalisation has been a blessing and a curse. The rise of the multinational retailer has created a global consistency that has perhaps gone too far. In reaching for economies of scale, enhanced market share and improved margin, one can argue that we have lost locally based character, store-level stock picking, and a regional point of difference and identity.
When the very essence of travel is routed in discovery – a value that drives the primary motivation for today's consumers to seek new experiences in every corner of the earth and supports the continued growth in passenger traffic – differentiation in character, product mix and design must be reflected in the airport commercial experience. The offer needs to evolve to deliver new dimensions beyond a price advantage, and create a more valuable experience for customers over and above the options they have online or downtown.
Printemps du Goût, the new gourmet food hall inside Paris' luxury Printemps department store, provides a good case study on how to create a sense of discovery.
From capture to captivate
As with the high street, airport retailers need to engage consumers uniquely, emphasising characteristics the online giants can't replicate – human interaction and an enhanced sensory experience win out here.
At Pragma, based on the work we undertake supporting high street brands, shopping centres and commercial developments globally, we believe there are six key dimensions that airport commercial should focus on to effectively captivate their customers.
Discovery: Social media and globalisation have opened up new cultures, leaving consumers craving new experiences, from fast, thrill-seeking adventures to discovering new cities, emerging trends and local offerings.
Some 28% of global consumers spend more on experiences than products; so airport retail must provide a sense of discovery. Printemps du Goût, the new gourmet food hall located inside Paris' luxury Printemps department store's upper floors, has done this well. It combines an engaging dining and shopping experience, stocking over 2,500 French products to discover for purchase. Customers can enjoy a meal cooked in front of them, or overlooking the Paris Opera House and Eiffel Tower.
Authenticity: Lifestyle is a priority, with authenticity at the core of how customers choose to spend their valuable time and money. Consumers want their lives to be meaningful – and credible when shared offline and online – meaning products and experiences must be genuine, authentic and reflective of place or origin.
Globally, consumers rate social networks as the number one source of inspiration for purchases – more than recommendations from friends or retailer websites. They are the platforms on which lifestyles are shared, authenticity conveyed, and inspiration is gathered. For airport retail, this means providing authentic experiences in product offer, brand presentation, and store design, as well as engaging key opinion leaders and influencers.
A great example is how the innovative Australian beauty brand Aesop adapts its stores to local design and architecture, as seen in its Singapore VivoCity shopping mall store. There, it converted a sterile mall unit into an authentic brand experience – a globally appealing product offer tailored to local tastes – using regional materials (rattan, cement tiles and lime-wash paint) to recreate Singaporean urban lifestyle characteristics.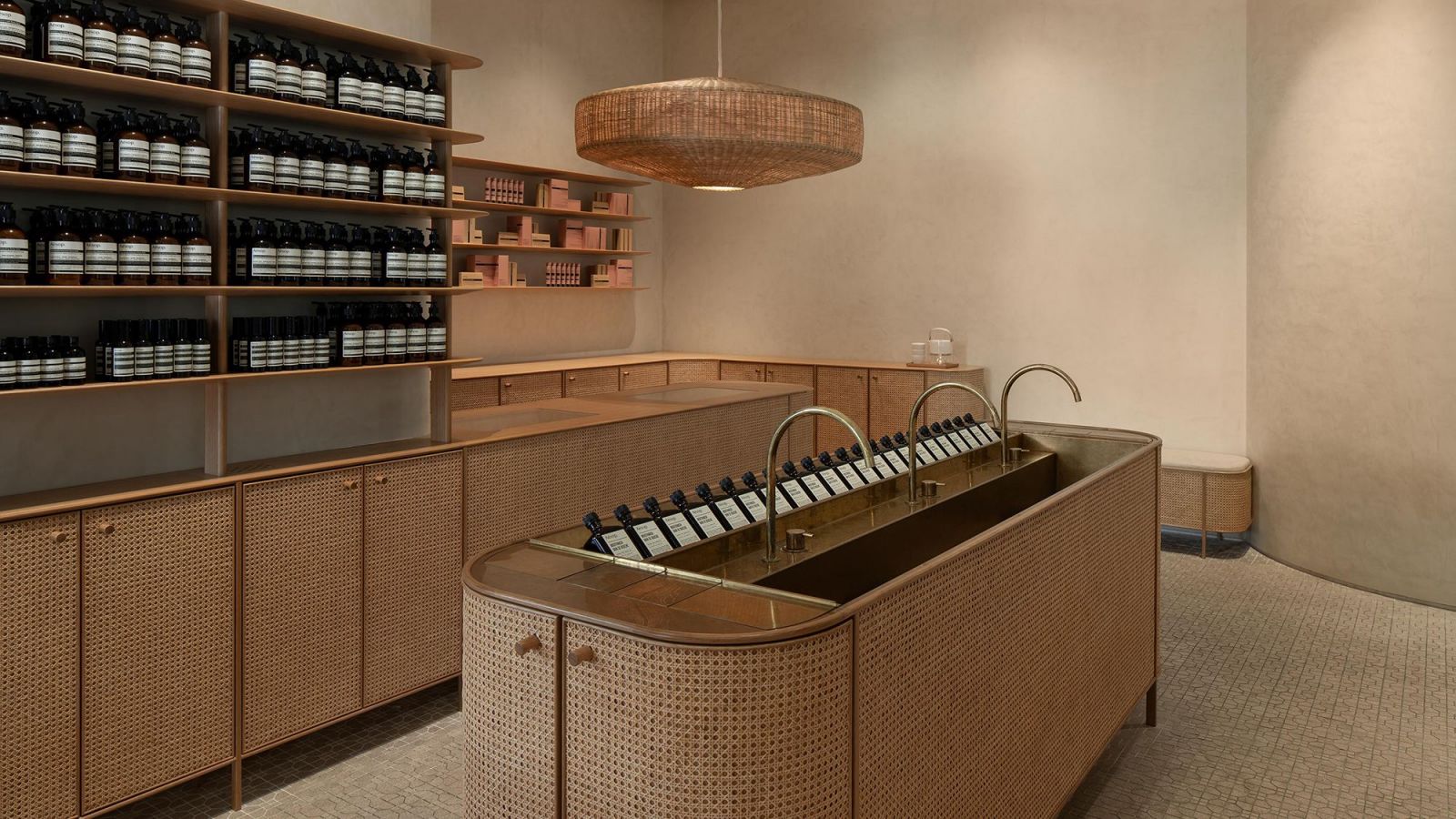 Adaptation for authenticity: The Aesop brand experience at Singapore VivoCity.
Education: Shoppers expect in-store services to offer at least the same insight levels as online, making their purchase decisions easier and more informed. For airport retailers, this means using their captive audience and dwell time to enhance customers' lives and giving them greater value and return on their time spent in store. This can be achieved by teaching new skills, providing hints and tips, or educating customers on product provenance and craftsmanship, whether it be a new beauty treatment, fashion tip, or technical function on a smartphone.
Habitat by Honestbee is an inspiring new grocery concept store in Singapore. Described as multi-sensory, tech-meets-food grocery with dining, it places a significant emphasis on experience and promoting customers to see, smell, hear, touch and taste fresh flavours and food items from across the globe.
Customers can see, smell, hear, touch and taste fresh flavours and food items from across the globe at Habitat by Honestbee.
Sustainability: Ethical, environmental and social considerations are more important than ever to the discerning consumer as choice drivers for products and experiences. Globally, 72% of Gen Z shoppers (15-20) are willing to pay more for products and services from companies committed to positive social and environmental impacts. And, 88% of consumers want brands to help them live sustainably, by improving their environmental and social footprint. This means that airportretail must demonstrate the positive impact of the products sold and focus on transparency of sourcing, provenance and ethical production.
Everlane, the pioneering fashion brand from the USA, has set a new benchmark in clarity of communication, based on the concept of 'radical transparency'. Partnering with ethical factories around the world selected on the basis of fair wages and environmental impact, the brand reveals the true cost behind all products sold, from materials to labour and transportation, engendering trust from customers through full transparency of the manufacturing process.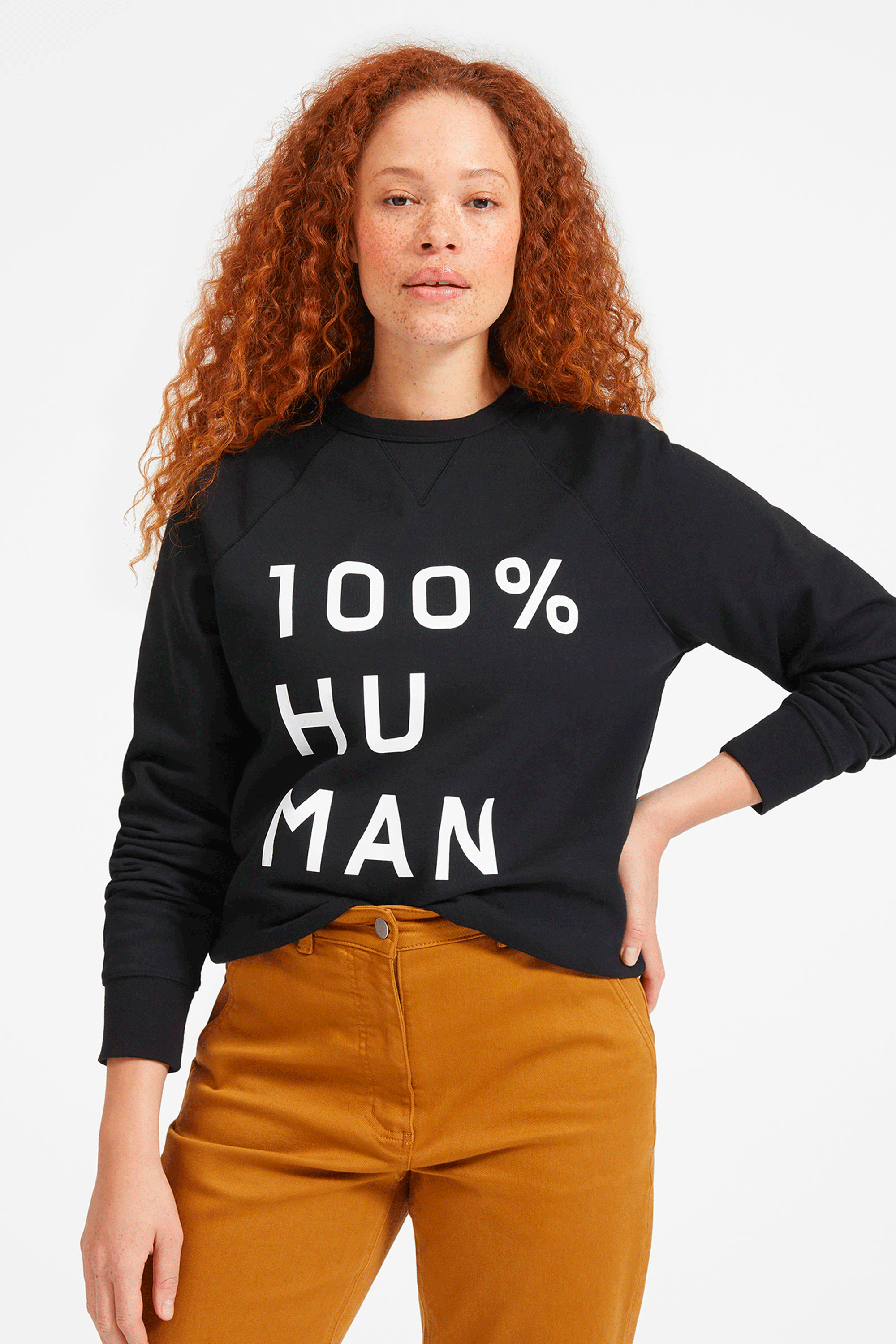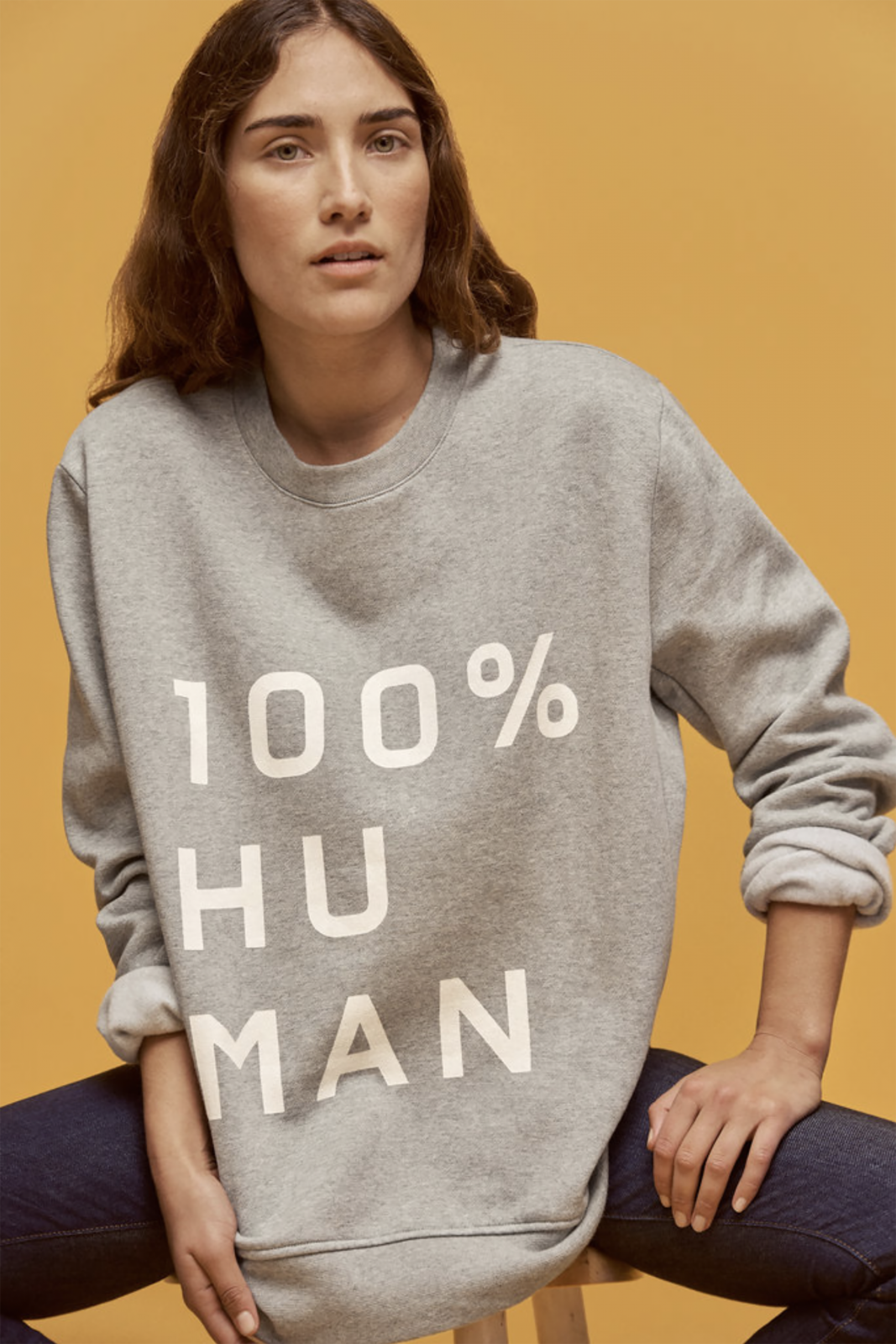 Everlane's popular 100% Human collection raises money for human rights organisation the American Civil Liberties Union.
Health: Health and wellness is a key consumer trend across many segments following a desire for more well-rounded lifestyles. Demand for wellness-lifestyle real estate and communities is growing 9% annually, with an estimated global worth of US$119 billion.
Given the increasingly frequent use of airports and the time spent in terminal buildings, airport commercial has a great opportunity to meet passenger health and wellbeing requirements – another key avenue to increase the value of time spent in the departure lounge.
London's innovative tech-enabled health food proposition, Vita Mojo, allows consumers to customise meals, maintaining full control over their intake of calories, macros and any potential allergens, to pre-order according to exact dietary and taste requirements.
Vita Mojo utilises sophisticated software at its digital-driven restaurants.
Smart shopping: Digital innovation is impacting all aspects of the customer journey, from brand awareness, to product browsing, community engagement, purchasing and fulfilment. It's changed how we shop and super-charged expectations of convenience and immediacy, placing increasing power in the customer's hands. It's also revolutionised the role of the physical store.
Consumers increasingly value 'return on time' – convenience, efficiency and simplicity, often empowered by digital, can create an enhanced purchase journey. Airport commercial needs to get smarter at developing ways that maximise the value of customers' time in the terminal and the spend will follow.
Consider the US fashion-forward brand Reformation, which sells clothing using eco-friendly materials and processes. Its stores are in showroom formats, combining sensory experience with cutting-edge technology. Products are selected individually from the shop floor with different colour ways and sizes, then delivered to tech-enabled changing rooms, where additional products can be ordered with the use of a smart mirror, and check-out is then undertaken on the spot.
Delivering maximum delight and happiness for customers is how the airport of the future will thrive. This means further innovation in concepts and propositions, creating formats with character and identity that simulate the senses through integrated experiences that promote dwell and provide a more meaningful and valuable experience. Providing customers with a greater return on their terminal time will create the opportunity to drive increased commercial value.
For more information on Pragma, click below.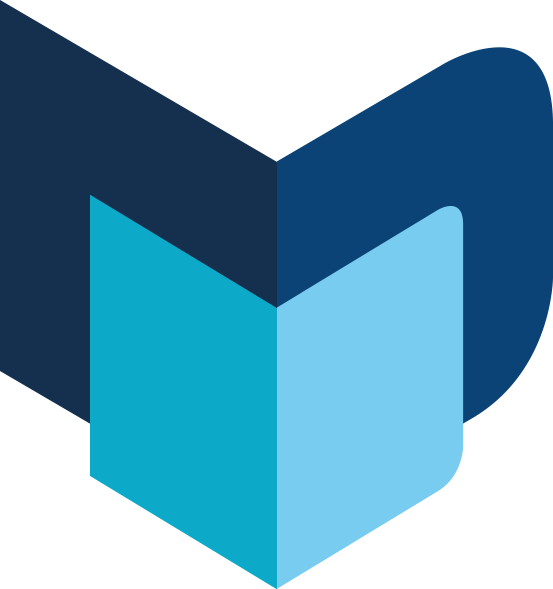 ---
The Moodie Davitt e-Zine | Issue 258 | 26 March 2019