---
Brazil, borders
and a bold expansion strategy
The Moodie Davitt Report recently visited key locations within the Duty Free Americas network, with a full report to appear soon. In this feature we present highlights, centred around the company's ambitious expansion strategy in Latin America. By Dermot Davitt.
If you ask the Falic family where the most exciting opportunity for their Duty Free Americas business lies, Brazil tops the list. Alongside highlighting the growing airports network and partnerships with SSP and WHSmith in F&B and news & gifts, they single out the vast potential of the border trade to the south.
President Leon Falic says: "We got into Brazil at a good time when the business was not that strong. Now we just need the currency to return to strength. People there love to shop. We have invested in airports and are growing in the border environment. What we have built is impressive. Our stores are essentially department stores on the border."
Before November 2018 the company had opened seven stores in the region, on the Uruguay border.
The biggest signal of DFA's ambition in this region came with the November opening of Panda Free Shop, which at 10,500sq m is the biggest store in the company's history.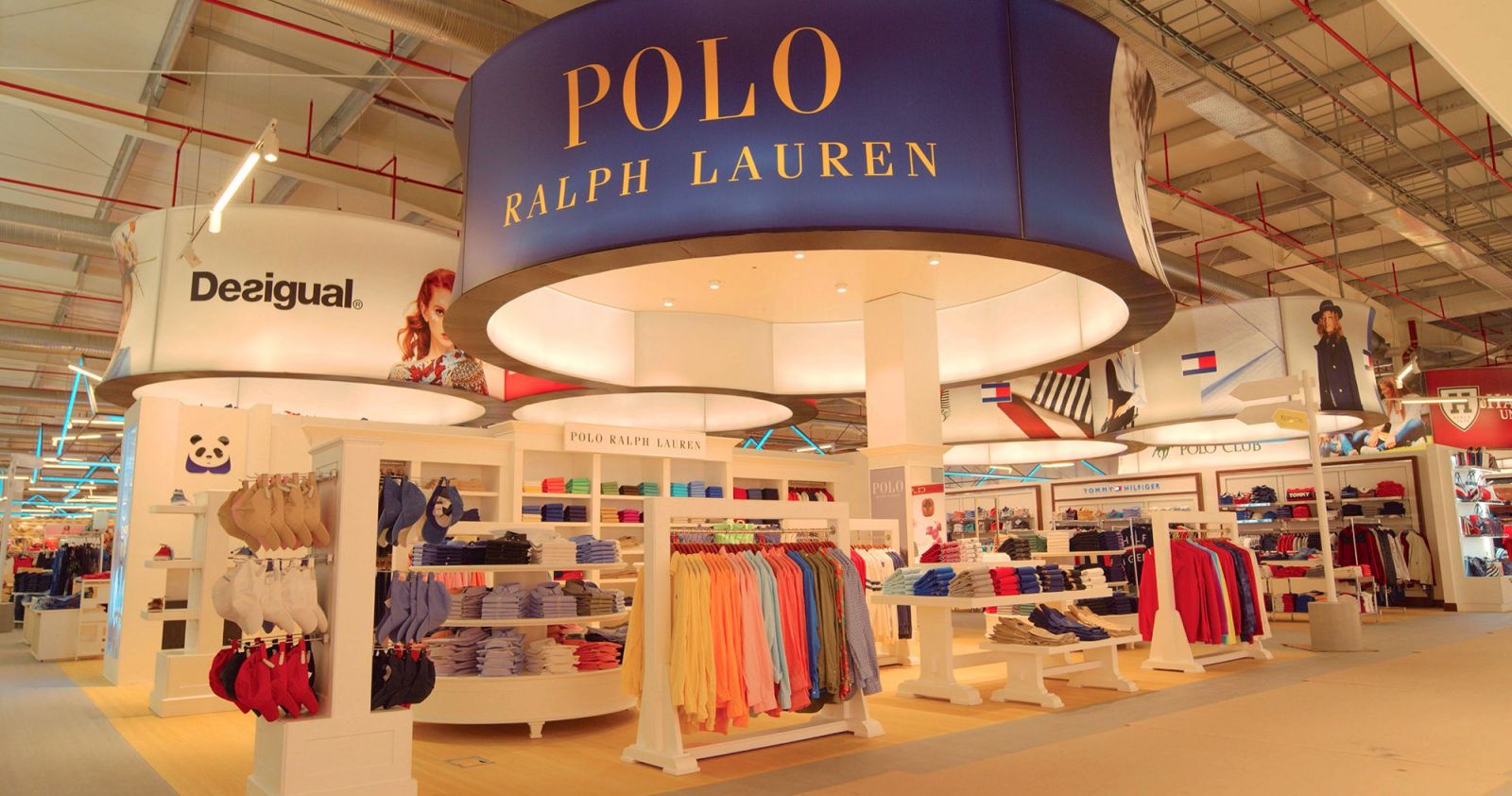 Eclectic mix: Panda Free Shop is DFA's biggest anywhere.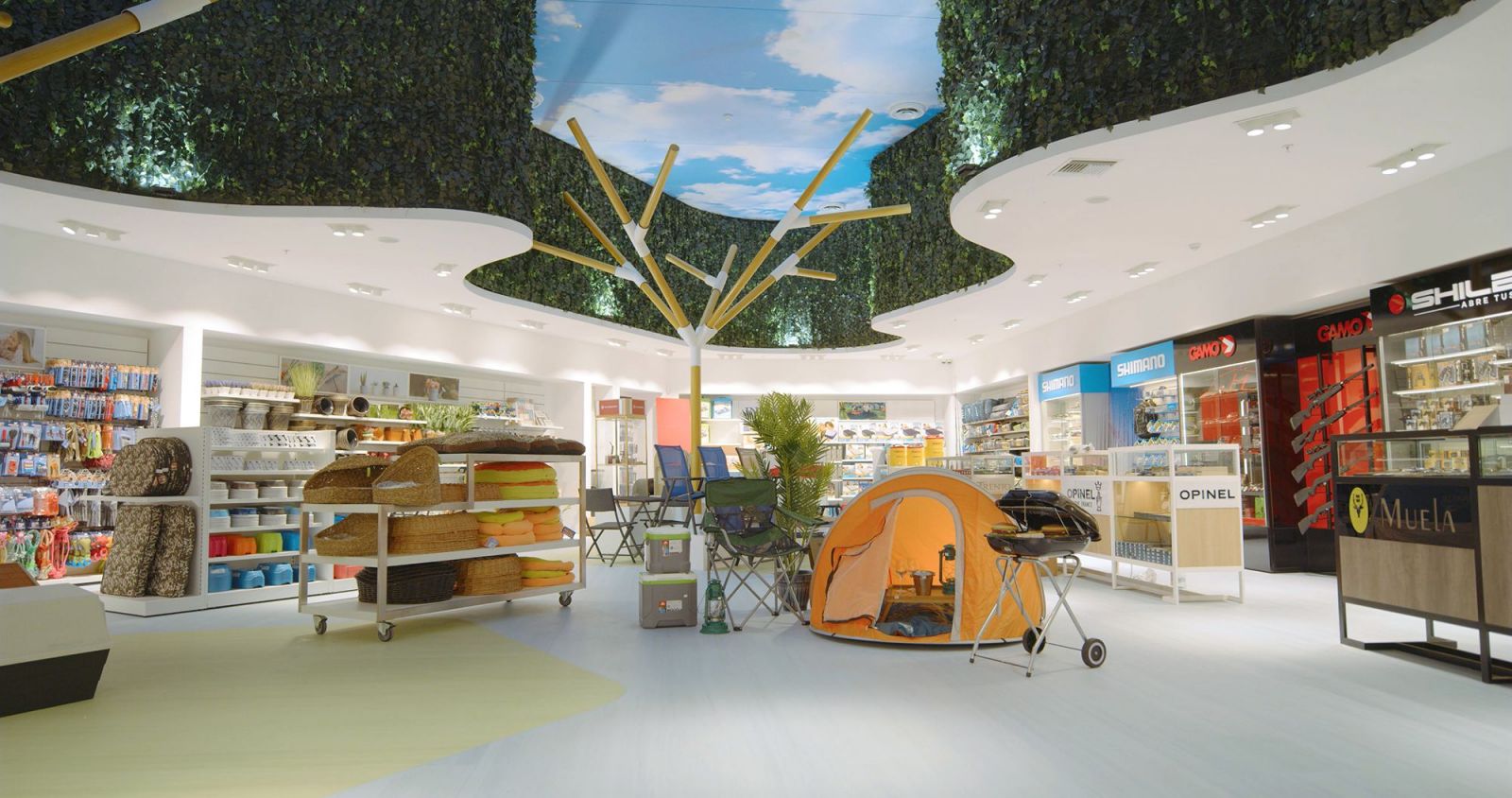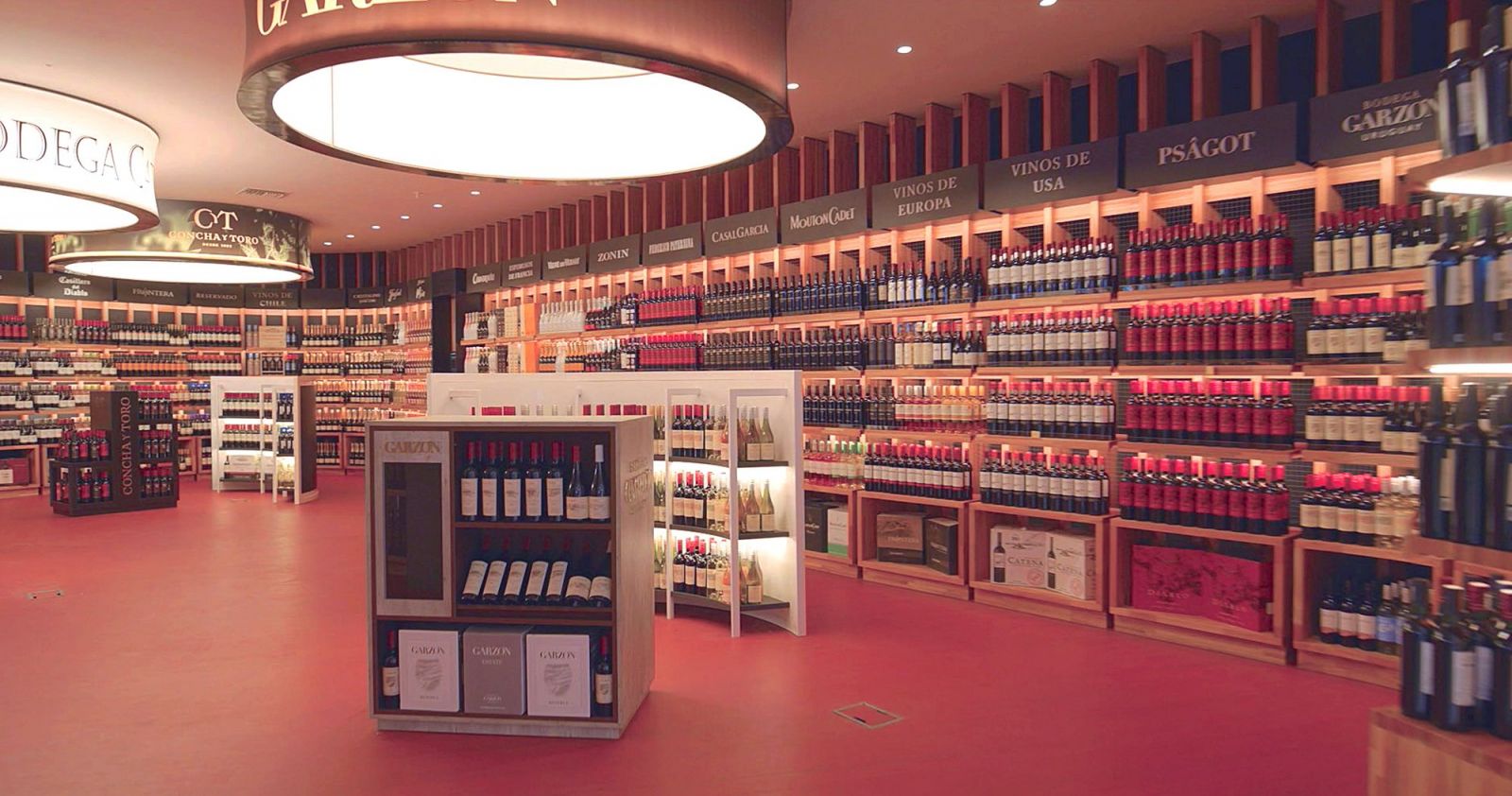 It forms part of the extensive Rio Branco Shopping zone on the Brazil-Uruguay border, in which the company is investing US$60 million with a partner.
Panda includes a wide array of retail and other consumer services, including a pharmacy, optics and a money exchange. It has the only national and international bus terminal in the area and an open promenade with gardens and playgrounds, a food court and a car park with capacity for 700 vehicles.
Each area of the Panda Free Shop is thematic. Amenities include a Wi-Fi zone, a children's area and the only Gaming Zone on the border. It also houses what DFA describes as one of the best wine cellars in South America, offering a vast selection of high-end wines.
A food and drink area provides a gourmet experience to visitors, who can enjoy premium chocolates and sweets, over 25 brands of beers, plus premium whiskies and single malts.
A diverse fashion range extends from entry point items to collections from designer and premium labels such as Tommy Hilfiger, Desigual, Polo Ralph Lauren, Under Armor, Nike and Calvin Klein. The 2,000sq m fashion space includes clothing from America Today, a line focused on teenagers, Harvard and the Royal County of Berkshire Polo Club.
Accessories also enjoy a strong presence with personalised spaces dedicated to big names in optics and watchmaking. Brands include Michael Kors, Diesel, Citizen, Guess, Swatch, Invicta and Tommy H and an exclusive high-end area houses Montblanc, Bvlgari and Tag Heuer.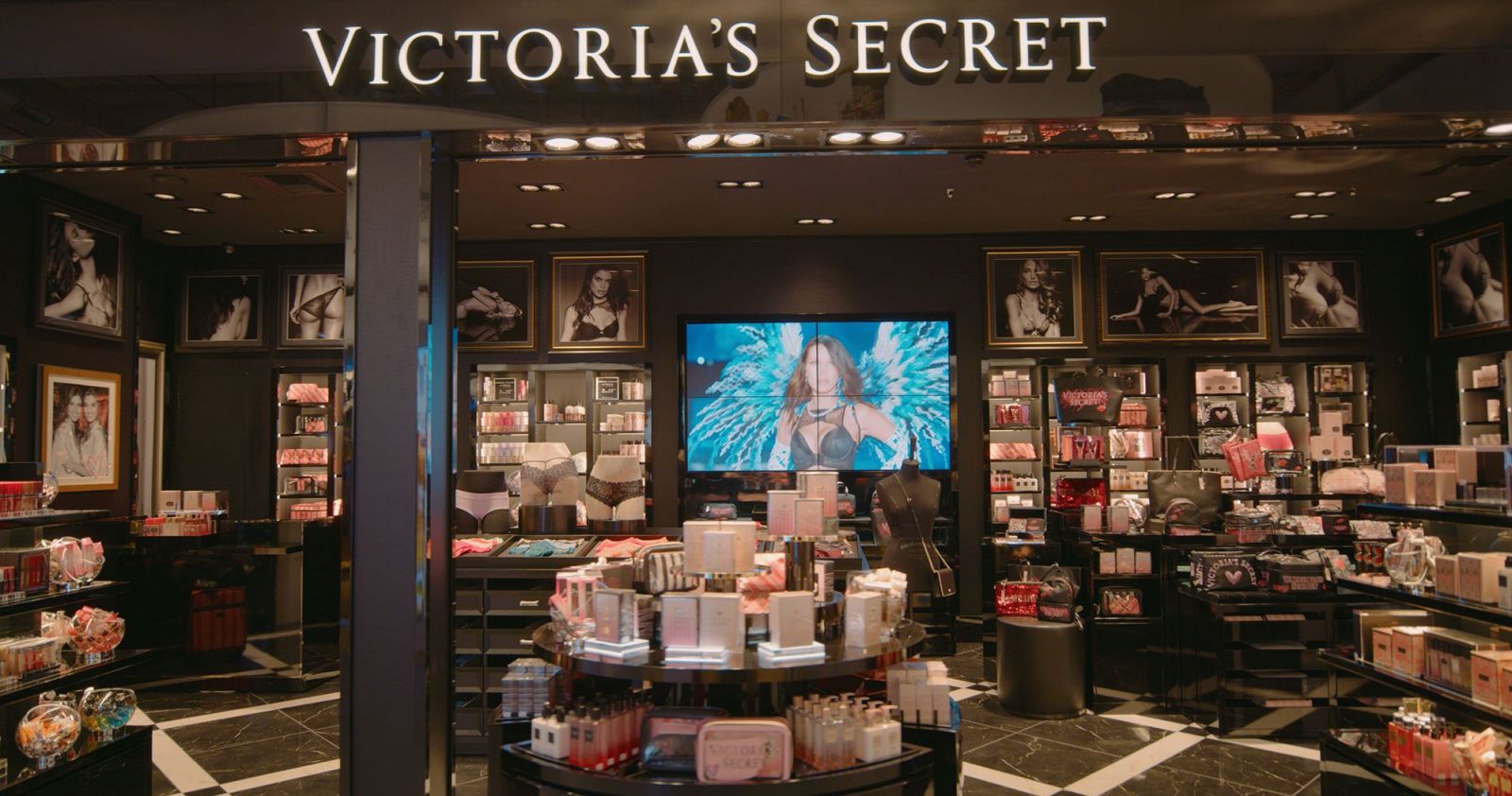 The store deepens DFA's close partnership with Victoria's Secret.
An extensive fragrances and cosmetics zones features names such as Lancôme, Dior, Chanel, Carolina Herrera, Bvlgari, Armani and make-up brand NYX. DFA continues its partnership with Victoria's Secret in a 60sq m store offering a range of apparel, beauty items and accessories.
Products and services for the young include baby accessories, inflatable pools and a wide variety of games and toys from brands specialising in children's entertainment such as Lego, Hasbro and Mattel. A fun corner is dedicated exclusively to Disney, offering backpacks, lunch boxes and more games.
An electronics sector has tables showcasing notebooks, cell phones, tablets and smart watches. There are also spaces for Apple, JB, Marshall, Bang & Olufsen and Bose.
Some 720sq m of space has been allocated to bazaar items, kitchen and custom furniture by Cuori, Magefesa, Pasabache and Joseph, a signature brand that can only be found in Panda Free Shop.
DFA says that as part of a strong commitment to the development of the area – and as part of a second-stage development for Rio Branco Shopping – an 80-room hotel will be added.
Falic says: "The range is comprehensive, going from US$4 jeans to branded luxury, from bicycles to TVs to camping gear, from wines to gourmet foods.
"We have built a destination. Other have opened stores but not on this scale. There are only 10,000 people in Rio Branco, but there is a population of three million across the border, within several hours drive. That's the target."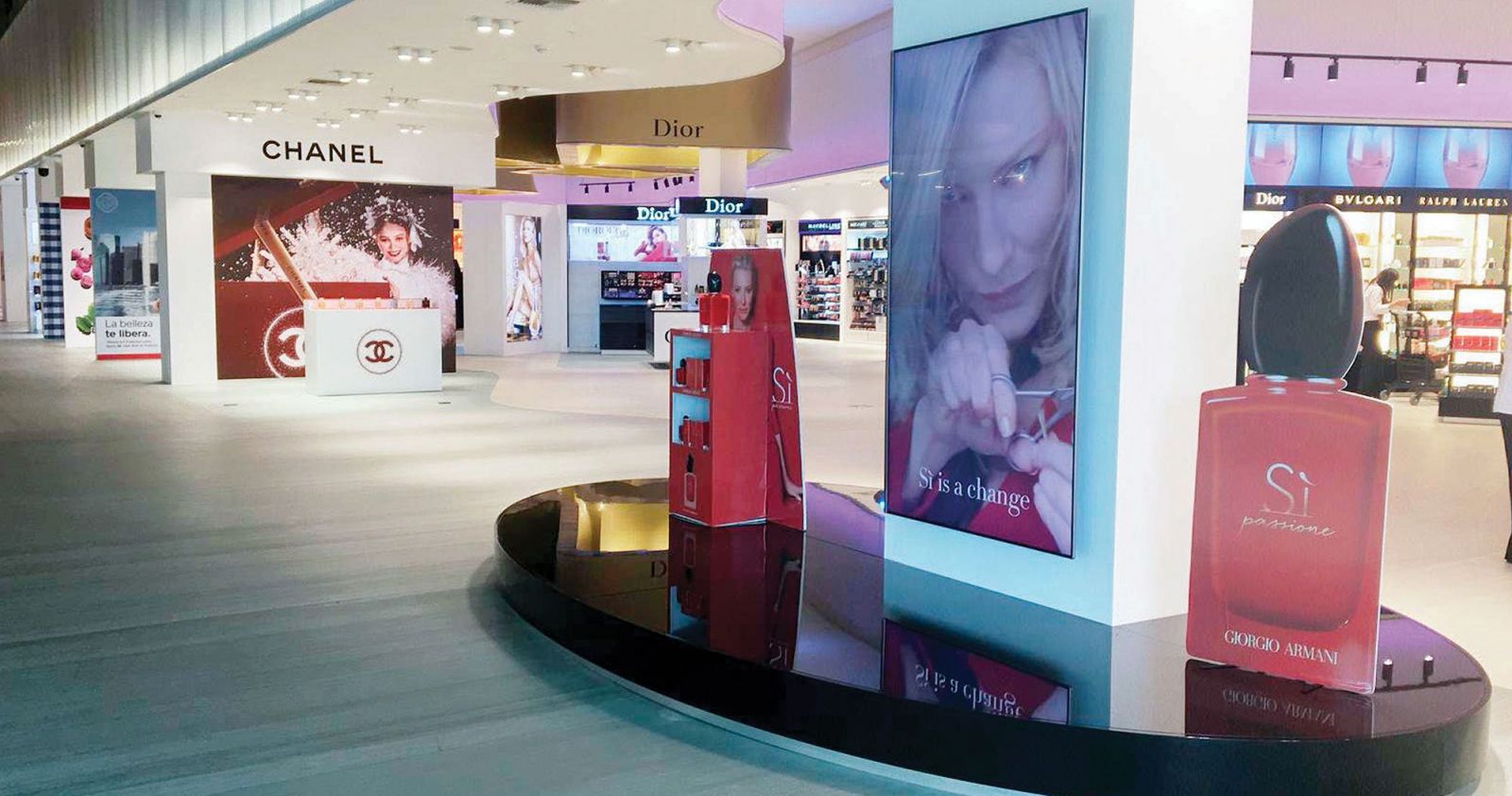 Beauty is a driver of the business among the largely Brazilian clientele.
After legislation was passed in Brazil to allow border stores on its side of the frontier, potential operators have moved to apply for licences and seek available sites for stores. DFA too has been examining the opportunity, although it has not yet confirmed locations.
Brazil is not only about the border though. At airports the company runs duty free, duty paid, news & gifts and food & beverage.
Falic says: "We want to be involved in all channels in Brazil. Our 2,000sq m duty paid store at São Paulo Congonhas is a good example of how it can work. Brands are using it as a department store. The fragrance houses use it as launchpad for brands; they have traffic, great space and a showcase."
F&B is another big opportunity DFA aims to seize, which explains its tie-up with leading global travel restaurateur SSP in Brazil. As reported last year, their joint venture secured contracts worth around US$80 million over nine years at São Paulo Guarulhos and Rio de Janeiro (RIOgaleão – Tom Jobim International Airport), which welcome 40 million and 16 million passengers a year, respectively.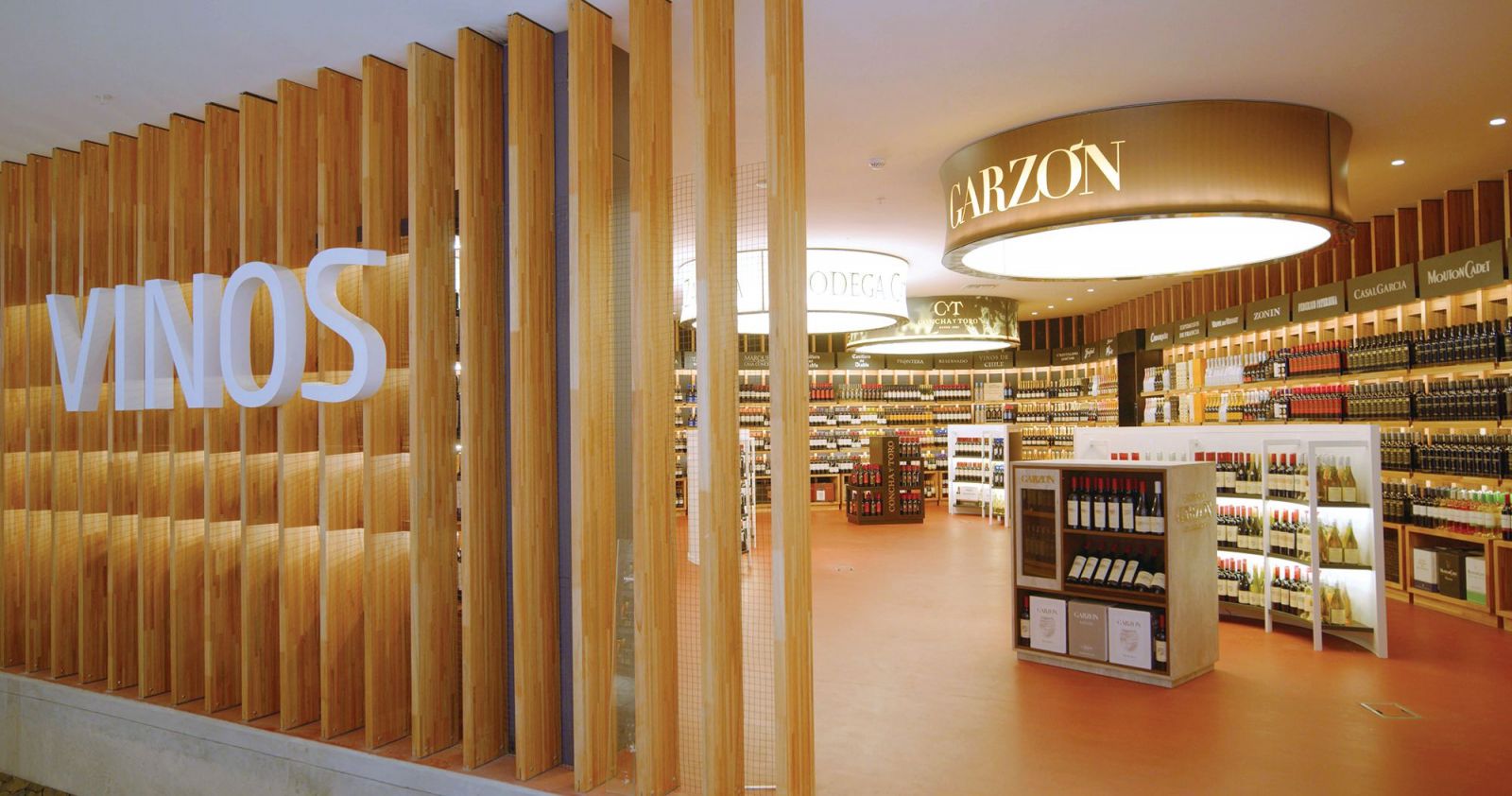 The broad wine offer covers all the major Latin markets at Panda Free Shop.
The brands in the line-up include coffee shop Ritazza, contemporary restaurant Factory Bar & Kitchen, bakery brand Upper Crust, Jamie's Deli from leading celebrity chef Jamie Oliver, Italian brand Barzetti, Mexican-themed concept Mi Casa Burritos, hot dog brand Monty's Dogs & Cones, sports bar O'Learys and healthy eating brand Camden Food Co.
Falic says: "It's important to have an understanding of F&B, the rules, taxation and so on, in any country. We know Brazil well and we know the customer. SSP brings many different concepts. We offered them a presence in this region and we will run the stores. We expect more airports to follow."
In travel essentials, DFA paved the way for UK news, books and convenience specialist WHSmith to enter South America with a contract for seven stores at RIOgaleão Tom Jobim International last year.
Falic says: "We have invested a lot of money in Brazil and are now in almost all of the main airports in some way. We have duty free, duty paid, news & gifts and F&B. We are now being recommended by the airports, who see that we know what we are doing."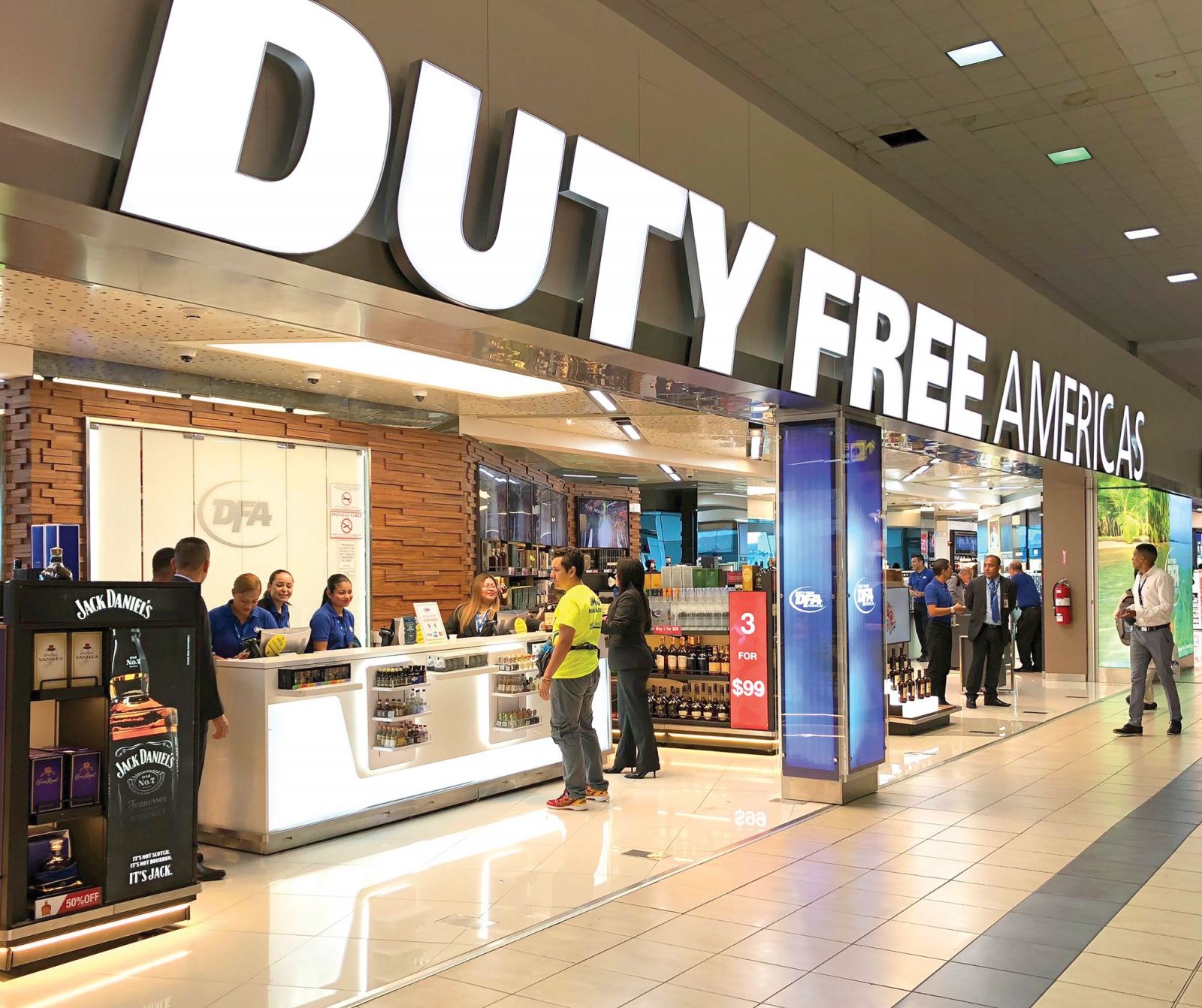 DFA has built a strong presence at the 'Hub of the Americas', Tocumen Airport.
Progress in Panama
Further north, DFA has established a strong presence at Tocumen Airport in Panama, often called 'the Hub of the Americas'.
After capturing two of the three ten-year duty free contracts for T1 in 2017, and starting operations last year, DFA occupies the most visible spaces facing travellers as they enter through security check. The company also represents the airport's major source of commercial income, having guaranteed, according to the airport, around US$1.2 million per month per concession for the contracts.
Falic says: "We have the best spaces here, but we also pay a lot in rent. We gave the airport an advance payment of US$81 million related to duty free alone. We will see this business really fly now. It has taken until now to complete the fit-outs after we started with temporary shops. At the new Terminal 2, where we have over 1,000sq m of space, we will build our presence when it opens later this year. Panama is a very important location. I am based here, and many of our functions are run out of here."
In the new T2, which will extend capacity at the airport to around 22 million passengers (it handled 15.6 million in 2018), DFA will not only run one of the two duty free concessions, but also news & gifts (exclusively) and several food & beverage outlets.
Falic says: "We will extend our DFA News brand to the new terminal with three stores, larger than those in T1. Everyone needs those travel essentials. We like that business, as it gives us significant volume. Other players might be more established but we can tell potential clients about our sales per square foot, which is strong everywhere we manage this category."
Tocumen T2 restaurants run by DFA will include a sports bar, a pizza concept and a healthy eating concept. "We are getting much more into food as well as news & gifts. Where we run the duty free, we like to diversify into other categories where possible."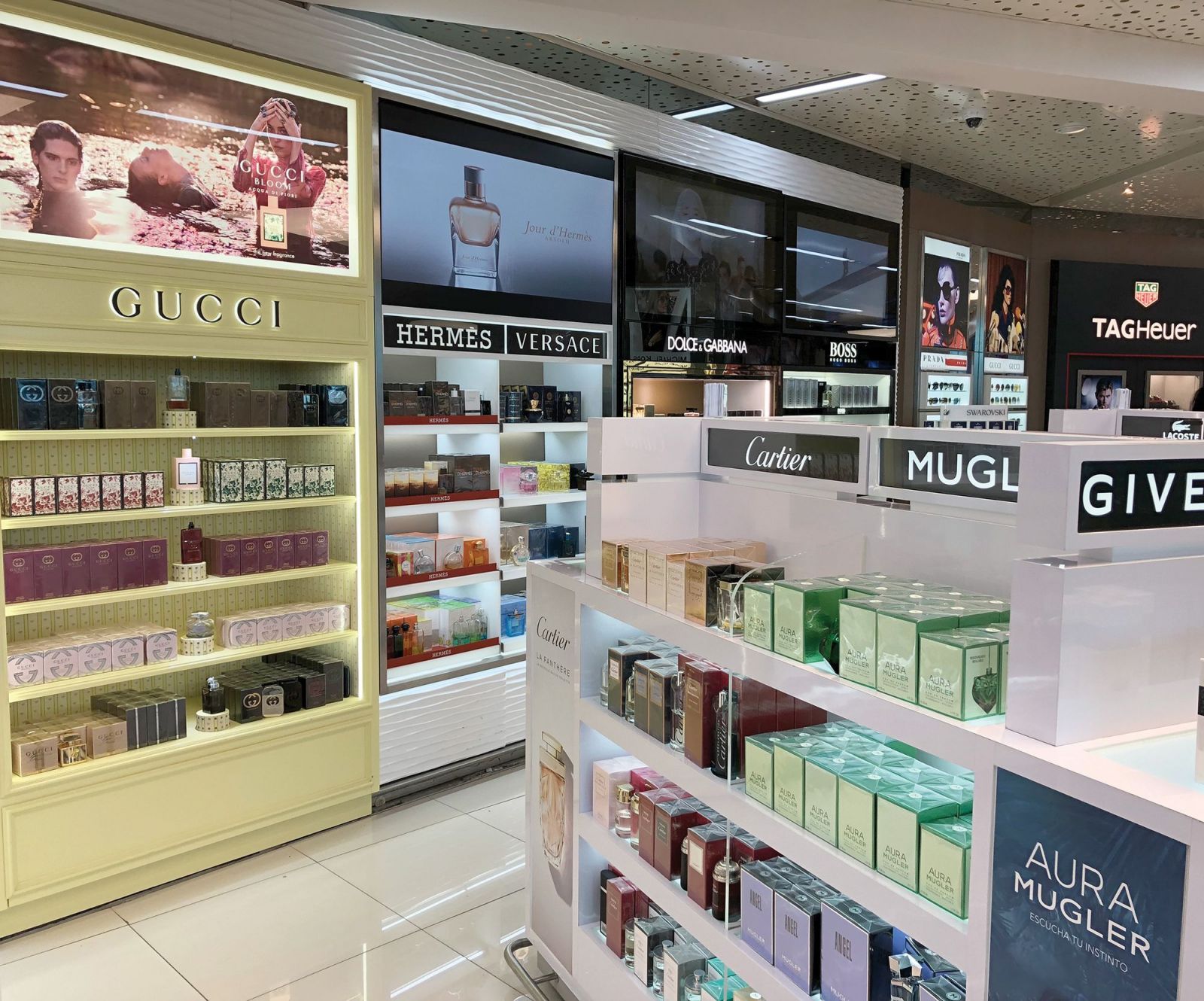 The beauty offer is being constantly expanded, with a focus on brands that appeal to the core Latin shopper base at Tocumen Airport.
The new T2 promises a transformation in the traveller experience – from the often cramped journey though T1 to the open expanses of T2 – and a big opportunity for the retailer to deliver what will become a regional flagship operation.
"The new main shop has space for experiential elements that we cannot do as much in T1," says Falic. "We can express brands' identity far better there, and all in one space. It gives us many advantages."
There is more work planned in the T1 stores too, to encourage travellers to enter, to browse and to buy. One main wall in the liquor store will be opened out to allow for better visibility. Among other projects, a new sunglasses store opened recently (in a category in which DFA has upgraded significantly across its estate), with a watches range to be added, featuring Tag Heuer, Longines and others. Soon a Victoria's Secret shop-in-shop will be added to space recently taken over at one end of the main P&C store in departures; the brand is exclusive to DFA at the airport.
The major spend at Tocumen comes from Latin Americans (70% of traffic is transit), but the shopper base is becoming more diverse as routes open up to Europe and even to Asia.
Falic says: "We prefer to look at the type of consumer coming through rather than just traffic numbers. We want the consumer who understands the value of duty free. In Panama it's mainly a Latin business; they buy in volume and they come with lists. We have a lot of US travellers, but they are not really our market as they can buy so cheaply at home and are not that conscious of what duty free means. What is important is that we offer something new on a regular basis; we have a lot of repeat traffic."
With a new terminal just months away (the opening date is unclear but likely to be in summer), renovated space in T1, fresh fixturing and some new brands, Panama is set to play a central part in determining DFA's success in Latin America.
*Watch out for more on DFA in The Moodie Davitt Report Print Magazine for March, and also a special Spotlight eZine on the company's wider activities and plans for expansion.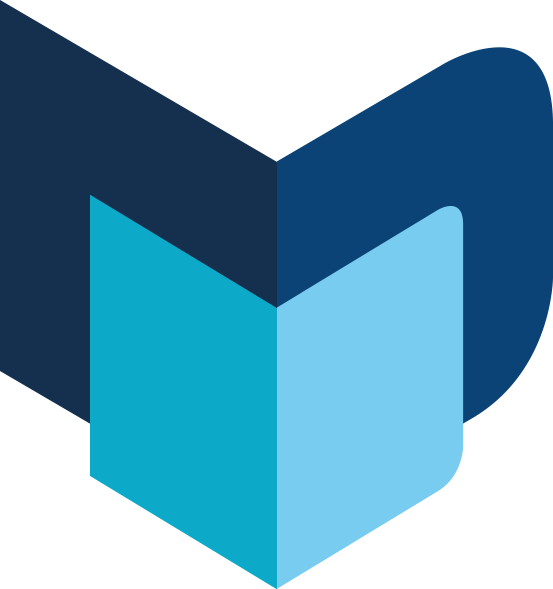 ---
The Moodie Davitt e-Zine | Issue 258 | 26 March 2019