Food & Beverage highlights
Why F&B is central to event and experience areas
Creating a spectacular and memorable customer experience through blending entertainment and events is at the top of many airport operators' to-do lists.
In recent weeks, Changi Airport has unveiled a refreshed Terminal 3 Basement 2 area, adding a community event space and indoor garden. In India, Kempegowda International Airport has launched The Quad by BLR, with the aim of making it a destination in its own right. It features a centrally-located LED video wall and arena to host plays, musicals, poetry/book readings, concerts and other entertainment.
The food & beverage offer is key to the attractiveness of such developments. Changi Airport Group Vice President for Landside Concessions James Fong noted: "We know that many fond memories are forged at Changi – families gathering for a meal before sending off loved ones on a flight, spotting planes and enjoying the play facilities – and we want to continue to make the airport a go-to destination for the whole family."
New food & beverage options in the T3 area include aviation-themed food hall concept Terminal M by MOF, which features Korean, Chinese and Japanese cuisines. Also open are Japanese two-in-one concept Ramen Champion & Hokkaido Paradise; Thai cuisine and dessert concept Saap Saap Thai and Saap Saap Thai Desserts; local coffee brand Mr Teh Tarik Express; and a multi-concept F&B outlet comprising Stuff'd, Crave and new brand Coffee Boy.
Other concepts will open in the coming months, including Le Shrimp Ramen and Canton Paradise Noodle & Congee, offering a fusion of Cantonese, Chinese and Japanese flavours.
The new plaza at Kempegowda International features more than 20 outlets with an "international vibe" in four zones: the retail and F&B areas, a flea market, and an arena for live performances. It is located in front of the arrivals area.
F&B concessions include Barley & Grapes Café, Windmill Craftworks, Café Azzure, House of Kebabs, The Wok Shop, Burrito Boys, Doner & Gyros, Frozen Bottle, Great Foods of India, Wine Vault by Living Liquidz, and Gourmet Food. Haagen-Dazs, Smoor, and Café Coffee Day cater to those looking for desserts and coffee.
"We constantly explore innovative means to bring delightful experiences for passengers and visitors," said Bangalore International Airport Limited Managing Director and CEO Hari Marar. "The array of outlets will offer an exciting shopping, dining and entertainment experience for all."
A behind-the-scenes video of the making of Changi's Terminal 3 Basement 2 event area, ST3PS, can be viewed above.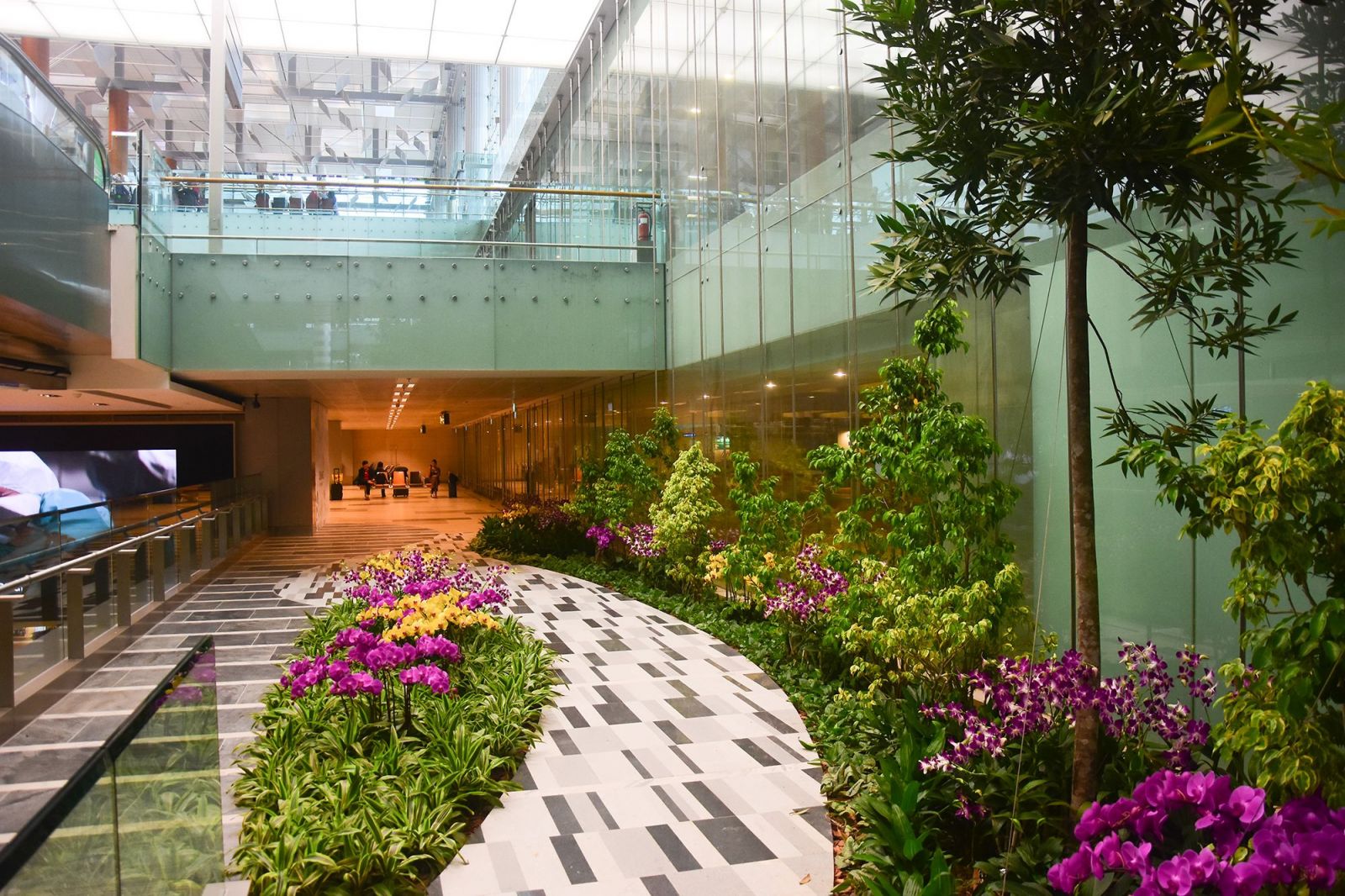 The art-themed indoor garden at Terminal 3 Basement 2 will host large-scale sculptural installations.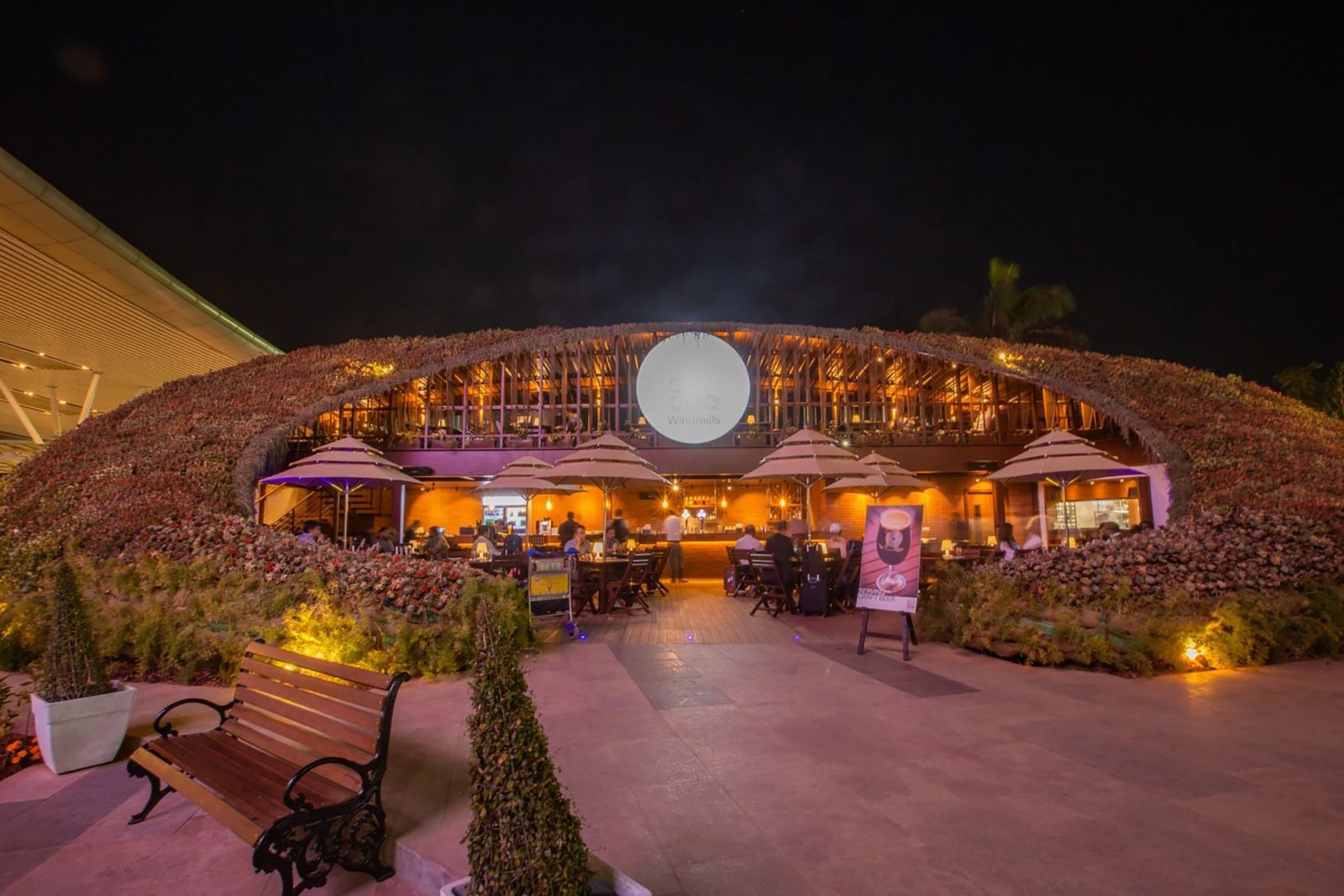 Windmill Craftworks at The Quad by BLR is just one of an array of F&B options that curates dishes that are "hyper-local, gourmet and crafted to artistic perfection".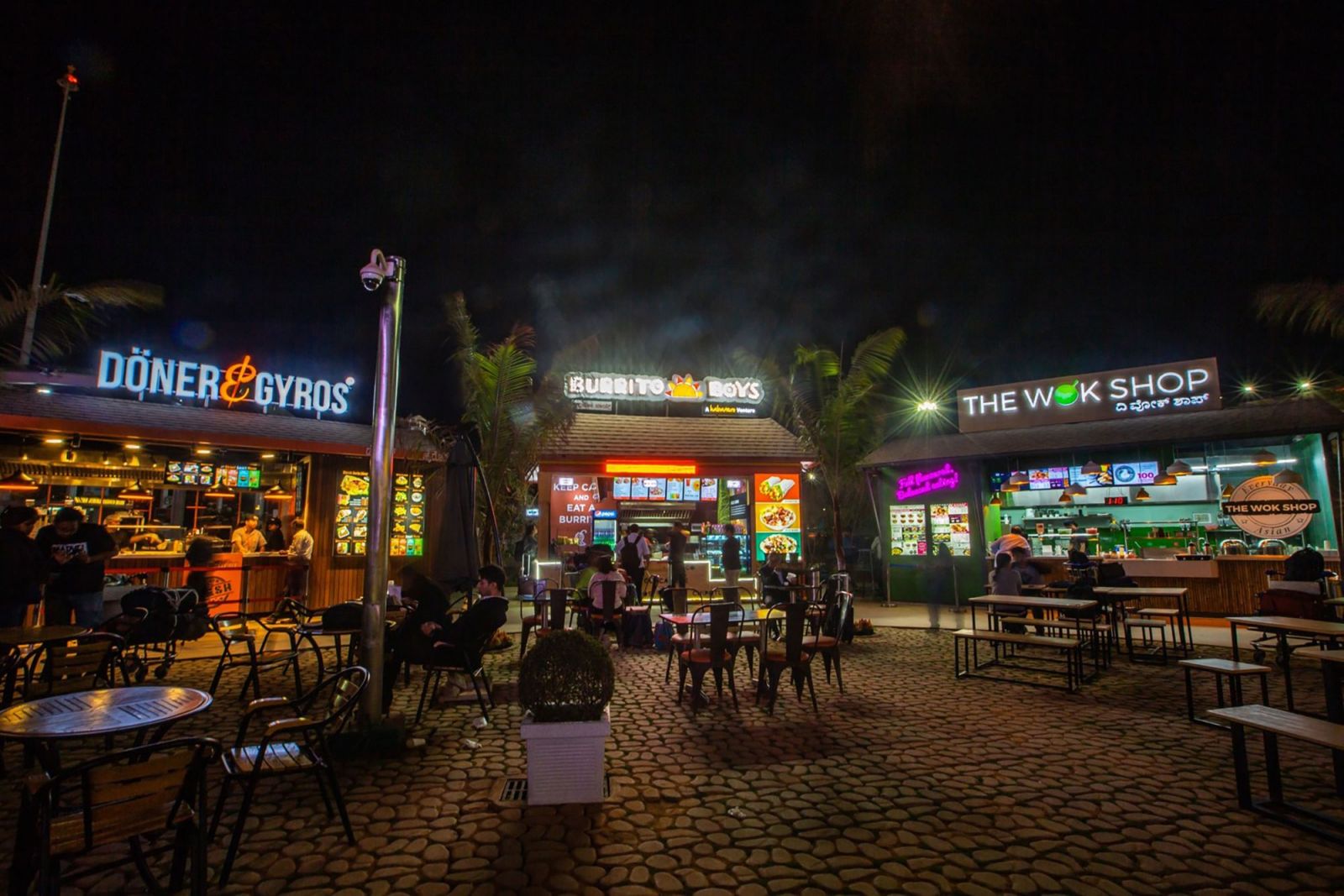 The new plaza at Kempegowda International Airport in Bengaluru is open to both passengers and visitors and puts F&B concessions at its heart.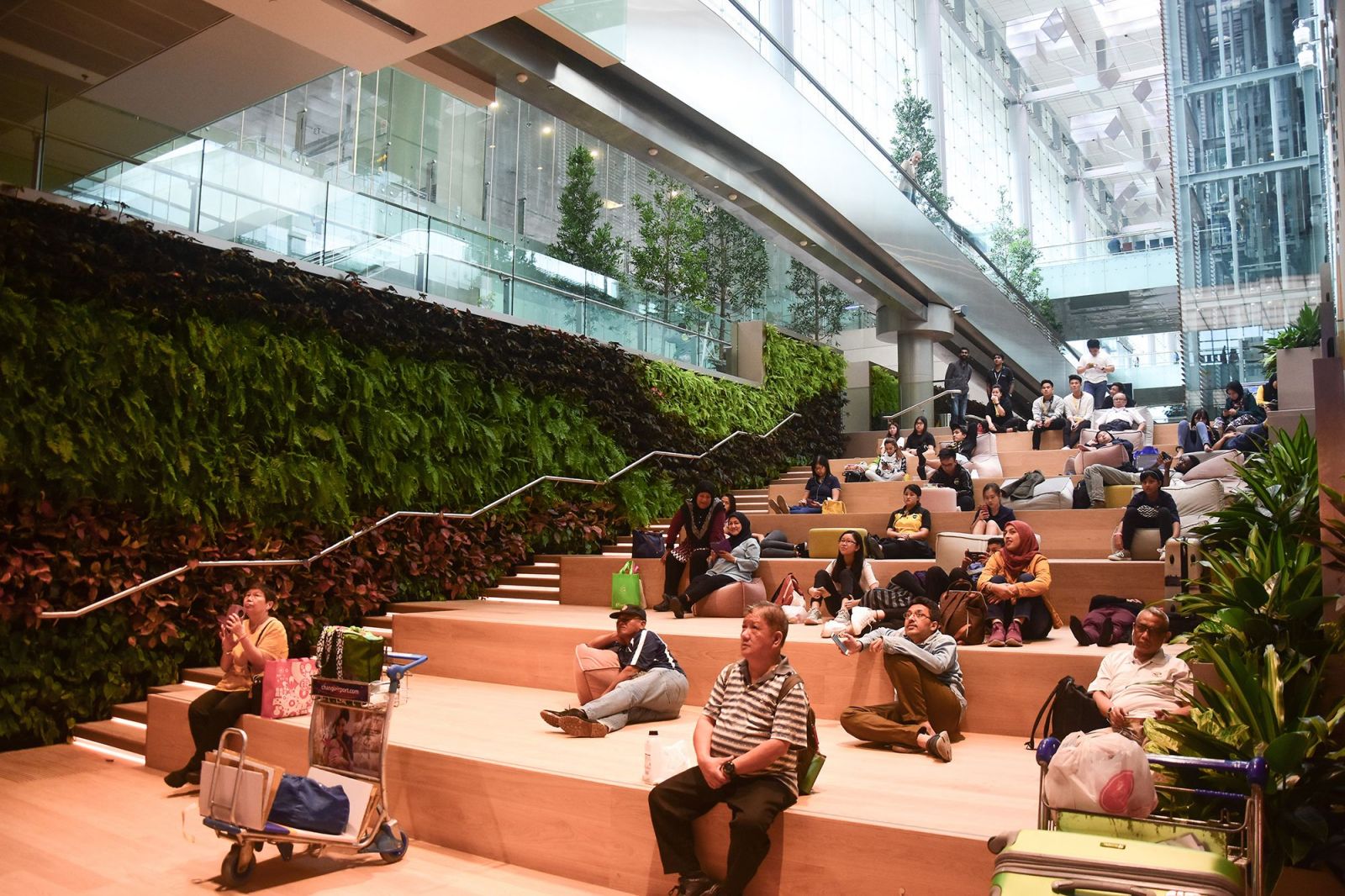 ST3PS is shaped like a stepped amphitheatre and can accommodate over 200 people.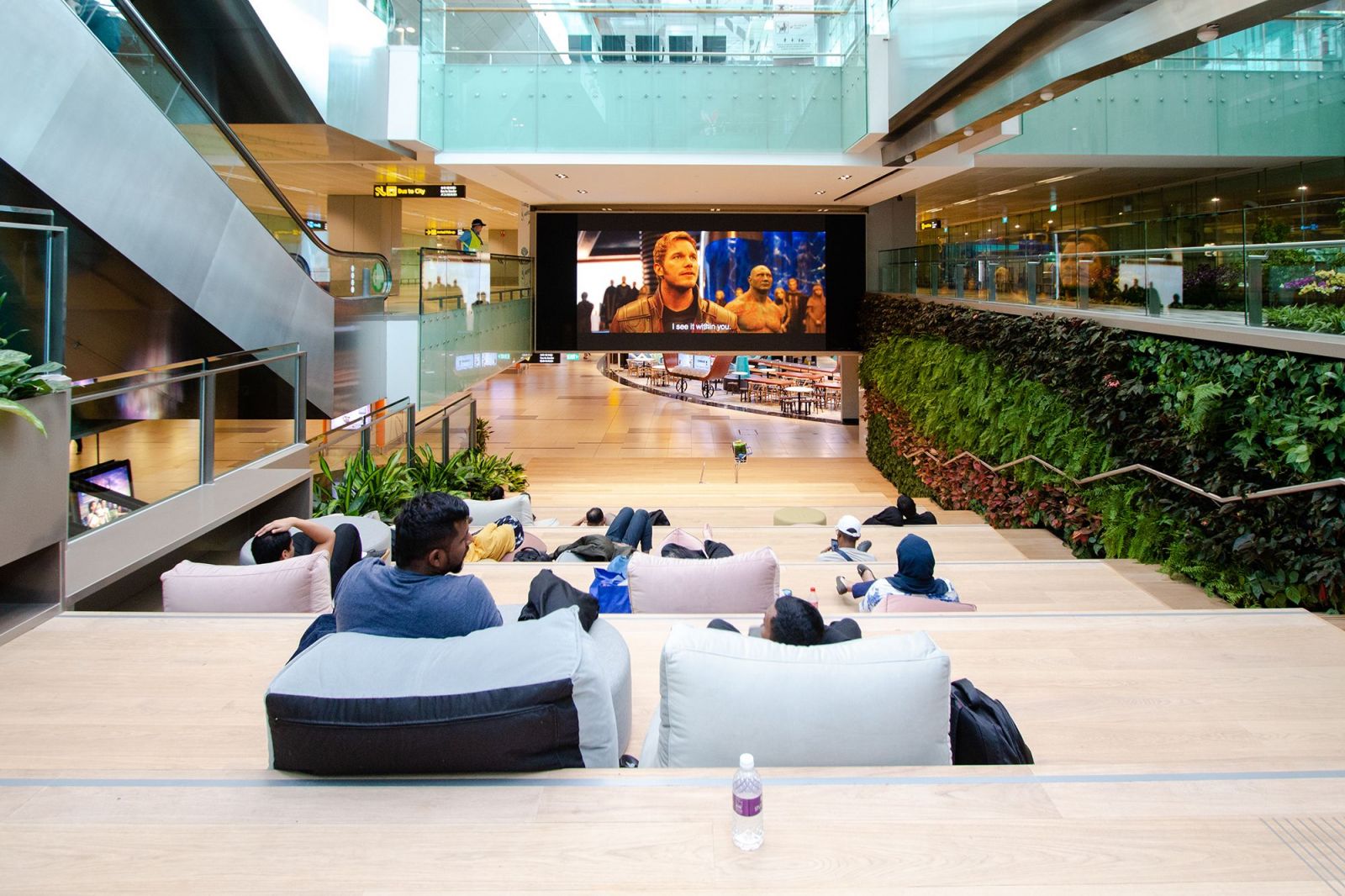 The space is equipped with an ultra high-definition screen measuring 6 metres wide and 3.5 metres high.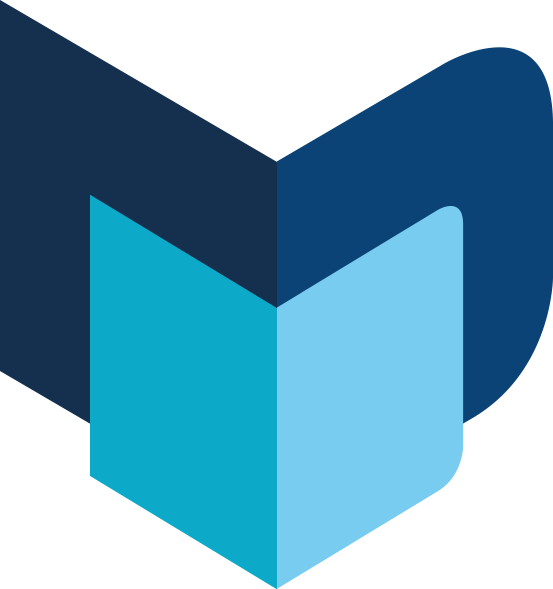 ---
The Moodie Davitt eZine | Issue 258 | 26 March 2019