Images of the year
We present some of the most spectacular, striking and significant images of 2018.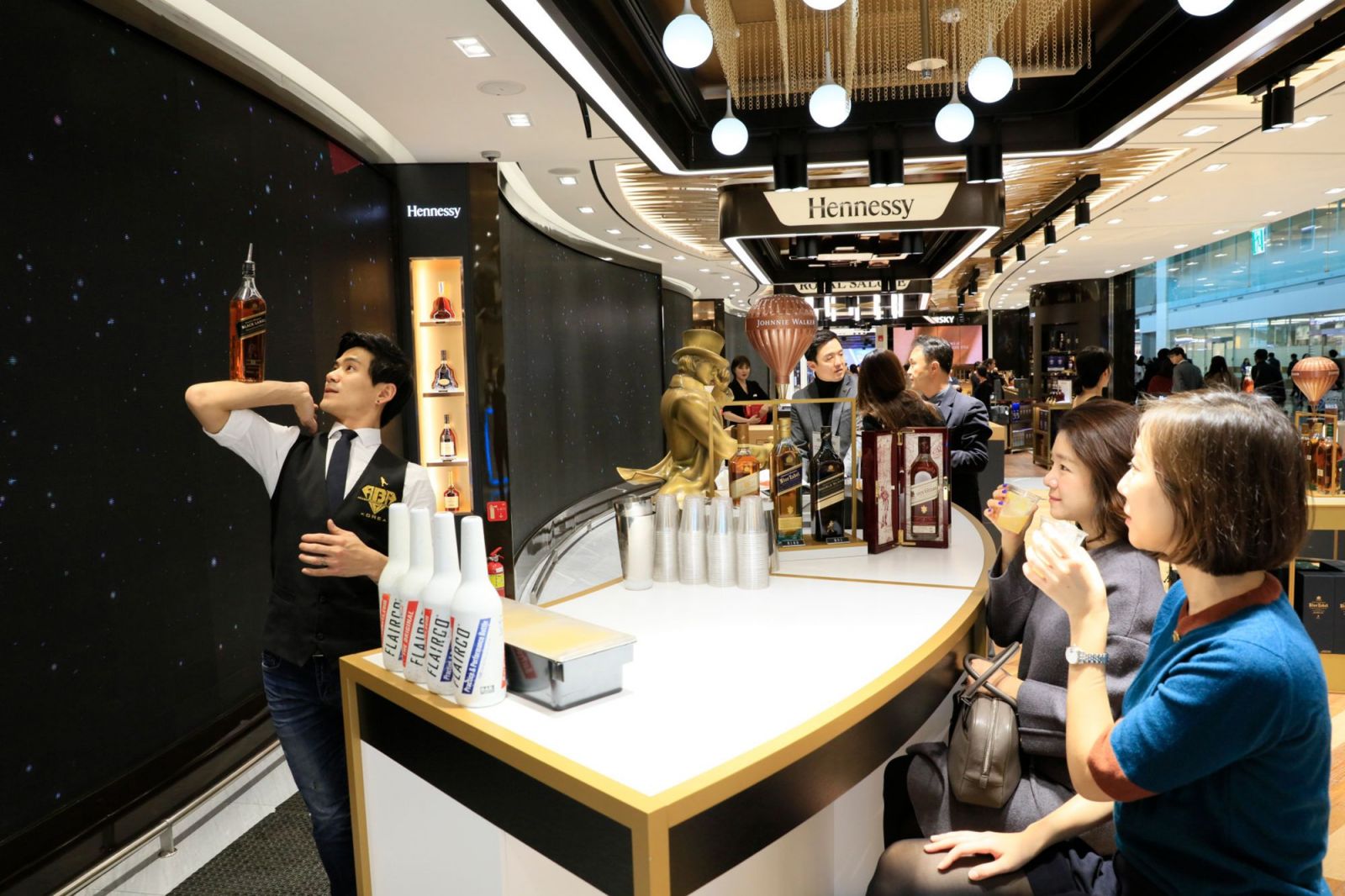 Incheon International Airport's long-awaited Terminal 2 opened for business on 18 January, just 22 days before the PyeongChang 2018 Olympic Winter Games began. T2 features a host of consumer experiences, from sports facilities and gaming areas for transit passengers to a giant media wall and an observatory to take in take-offs and landings. The main shopping area, featuring The Shilla Duty Free, Lotte Duty Free and Shinsegae Duty Free, is equally spectacular. Lotte Duty Free (pictured) offers six liquor & tobacco boutiques in a pioneering approach to both categories.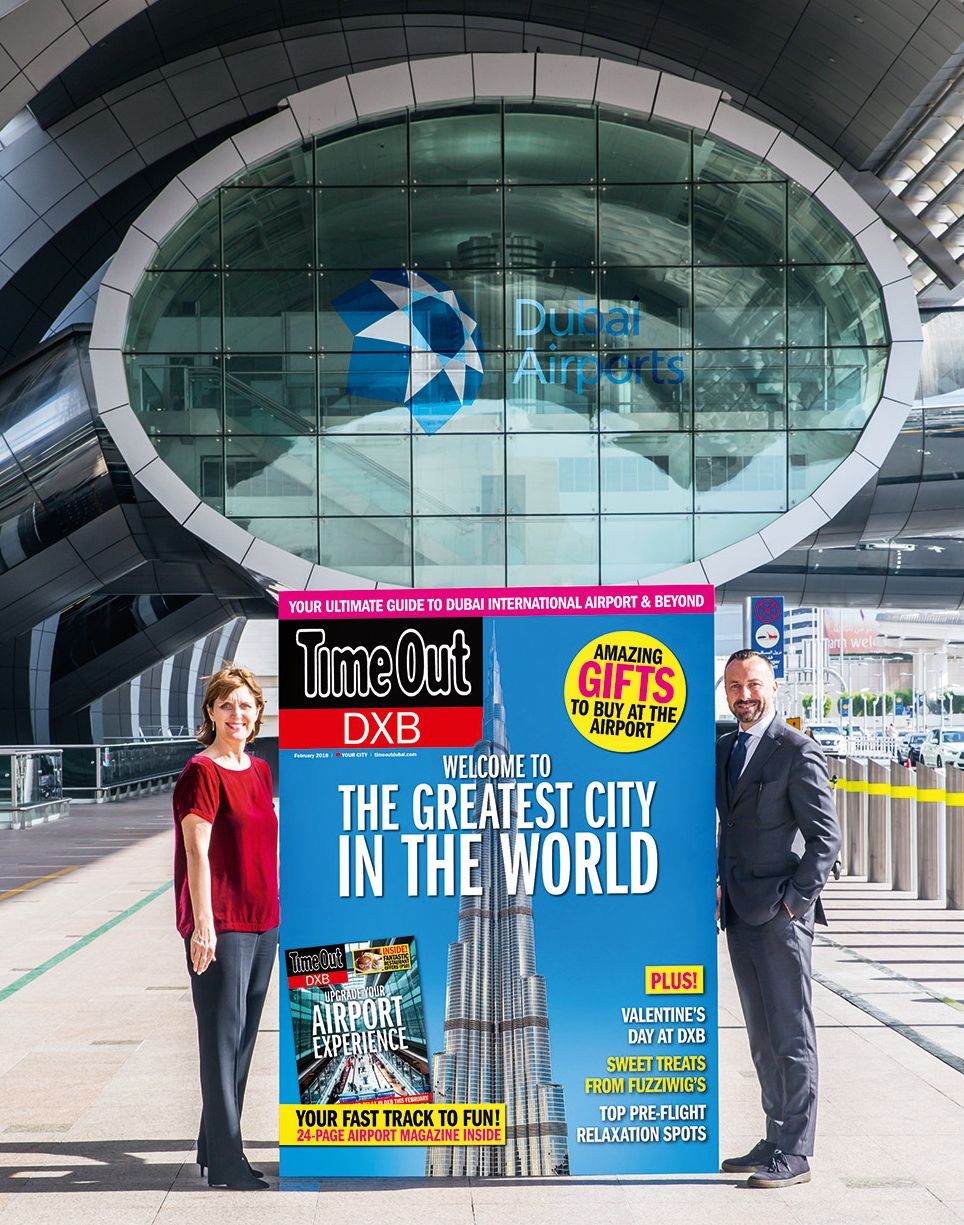 Showcasing Dubai International as a 'city within a city' and a destination in its own right, Dubai Airports and ITP Media Group partnered to launch Time Out DXB in January. Passengers at all terminals can receive information on experiences and leisure activities at the airport, and access food and retail offers, via the Time Out DXB App and monthly English language Time Out DXB magazine.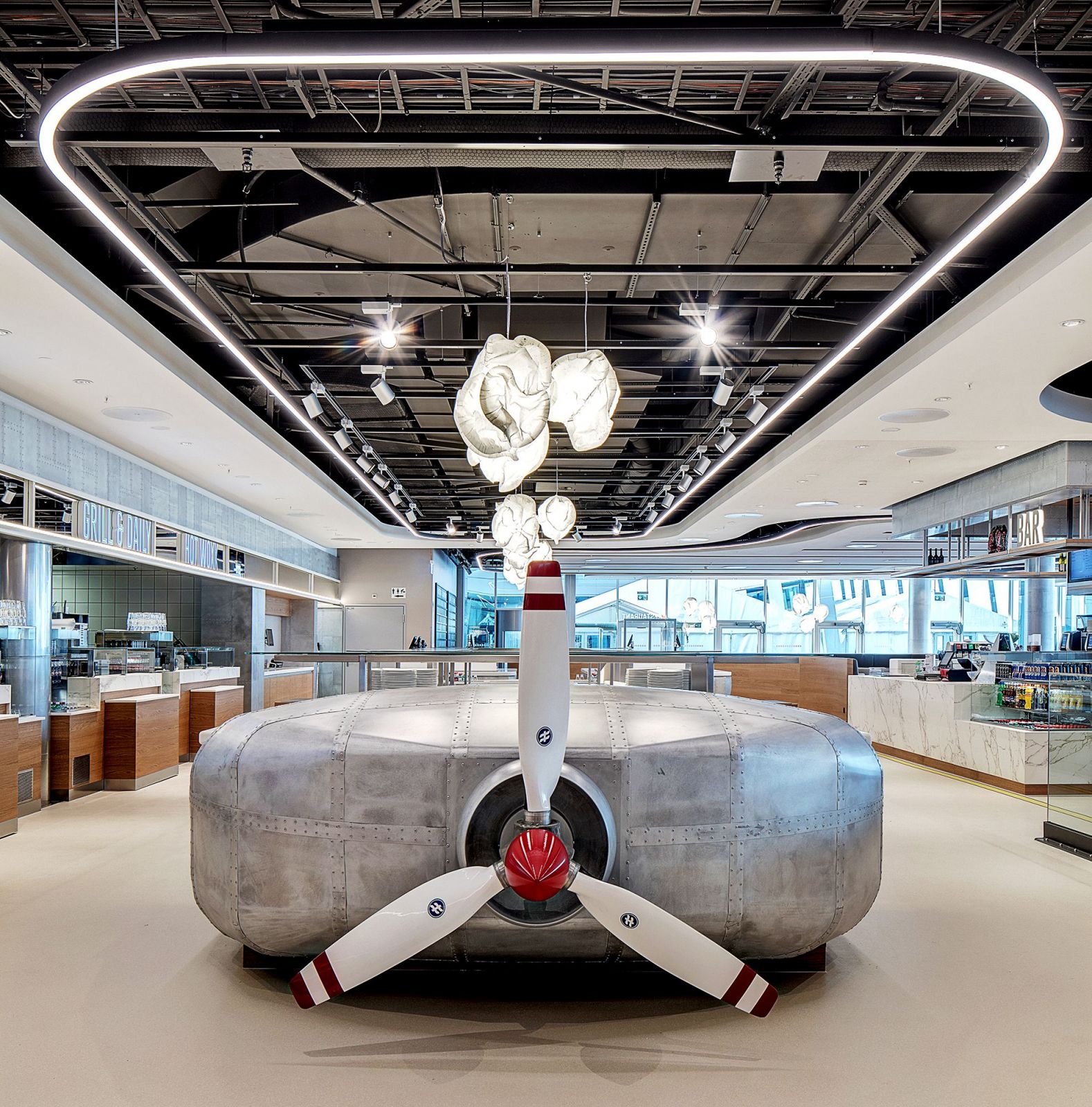 Autogrill wanted to capture the excitement of flying and travel with its Air concept at Zürich Airport, which opened at the end of January. Its design pays homage to aircraft and airports, with decorations and signage referencing aircraft fuselages, engines and runways. Air combines restaurants, a bakery, a bar and an open air terrace.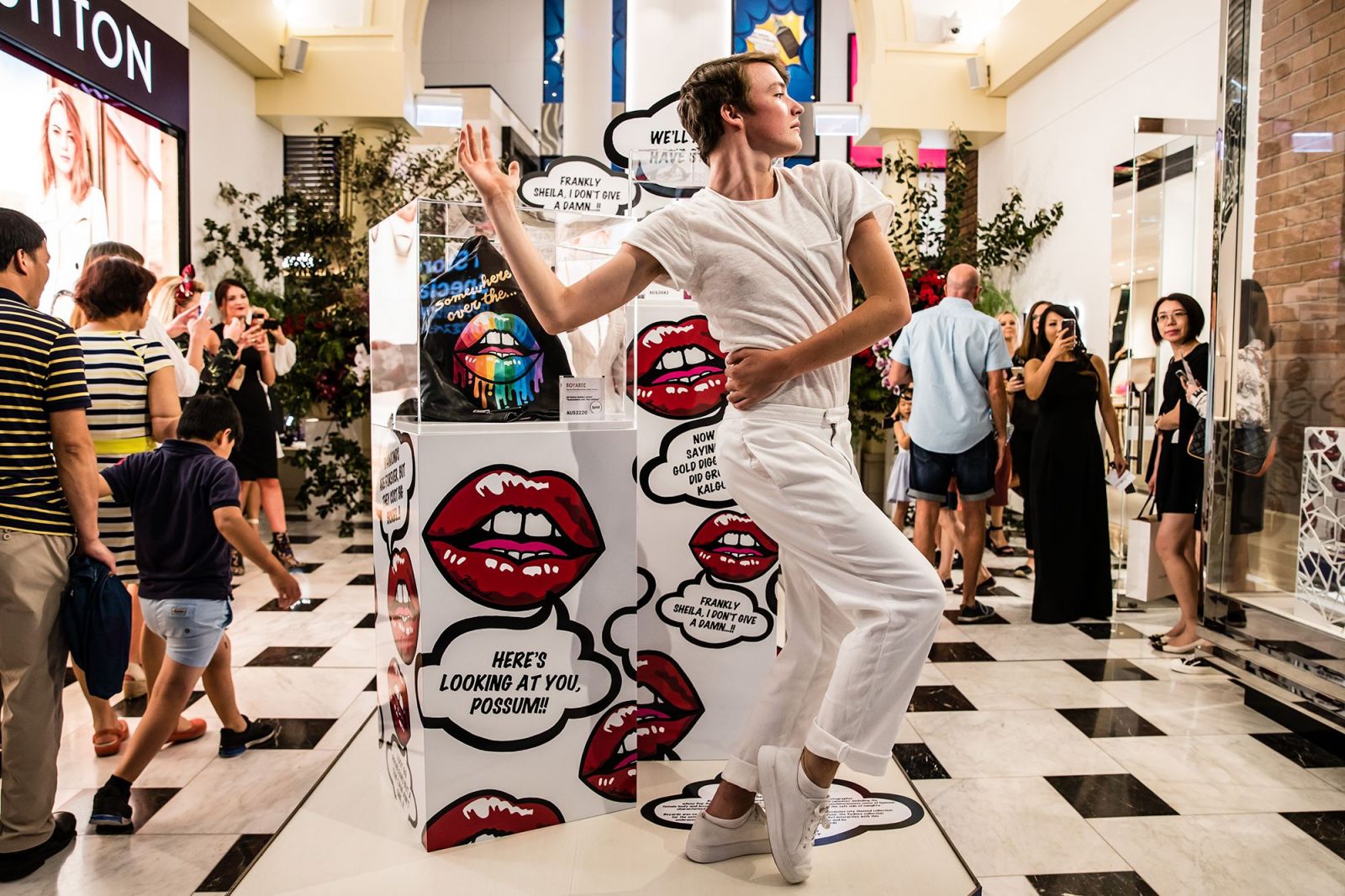 A gala celebration featuring a spectacular performance by the Sydney Dance Company marked the official opening of DFS Group's renovated T Galleria by DFS, Sydney on George Street in Sydney's central business district in April. The magnificent 70,000sq ft-plus red-brick premises, which DFS has occupied for 29 years, stands near the famous Sydney Opera House and Harbour Bridge. The event was attended by more than 400 VIPs, customers, travel and hotel partners and luxury brand representatives.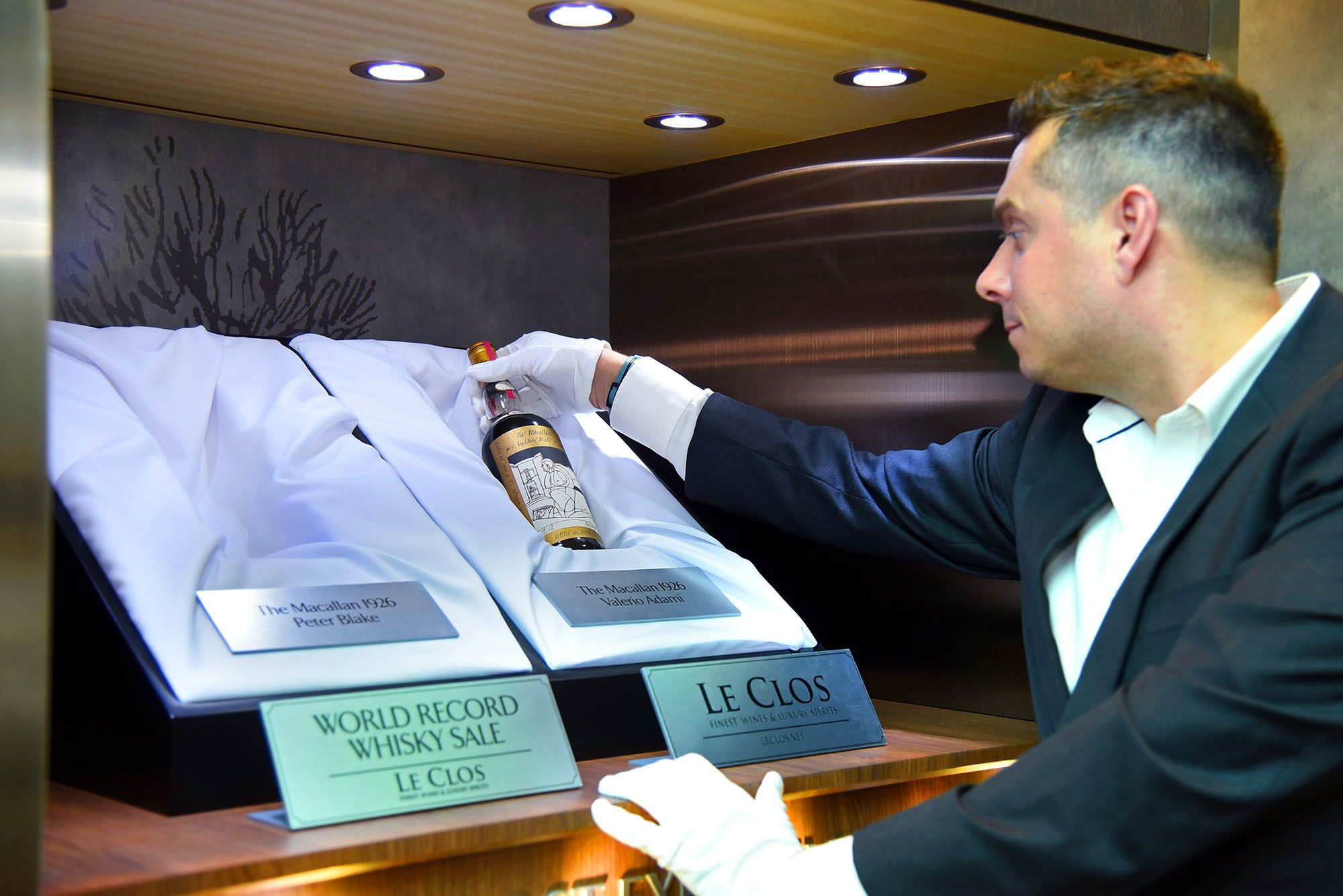 Travel retail's credentials in offering the rarest ultra-premium products received a boost when Le Clos and Dubai International set a world record for the most expensive whisky bottles ever sold in the channel in April. The luxury wines & spirits retailer sold two bottles of The Macallan for US$600,000 each, or a transaction value of US$1.2 million.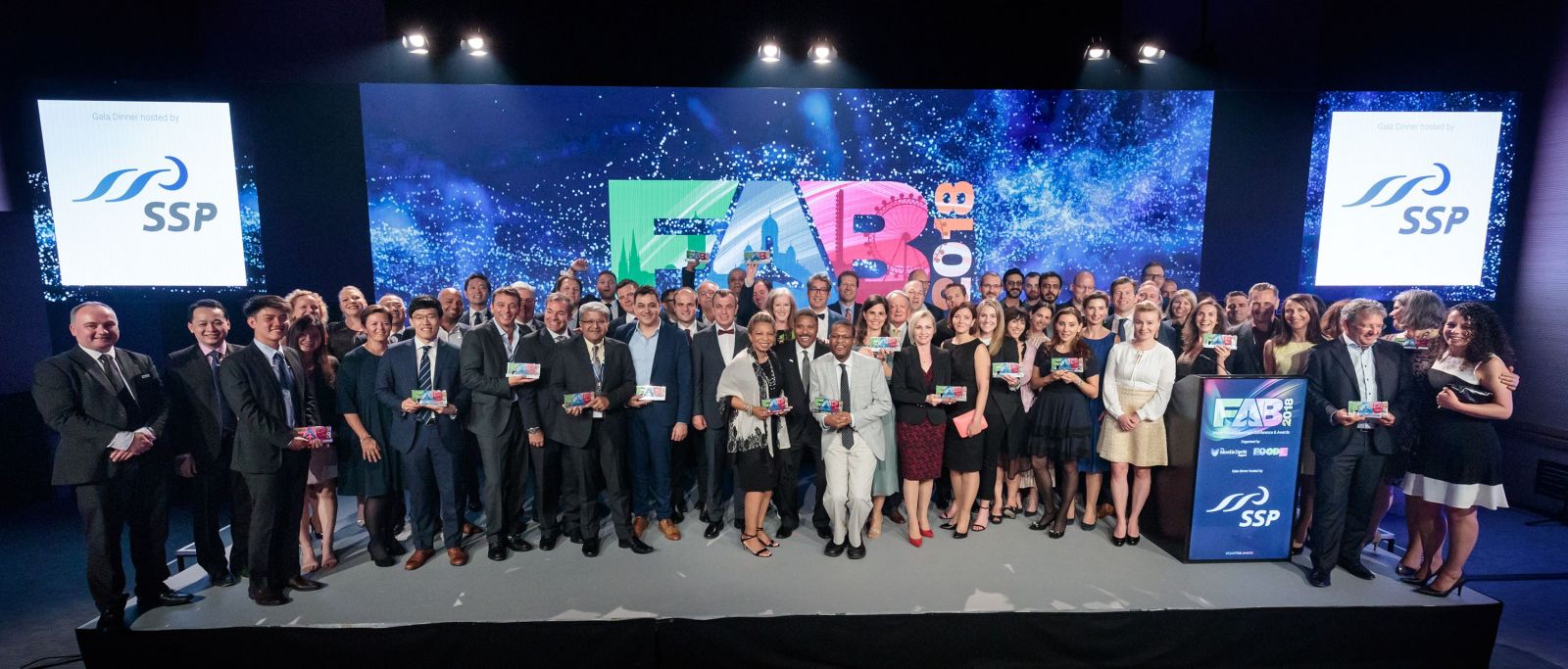 The airport food & beverage industry enjoyed a memorable and compelling two days in Helsinki in June as a wide-ranging FAB conference assessed the way forward and a glittering FAB Awards ceremony celebrated best-in-class. The winners are pictured here. The undoubted star of the night though was SSP America's D'Angelo Charles (pictured in the foreground, crouching) who was named F&B Team Member of the Year after his poignant, remarkable personal story of overcoming hardship was told.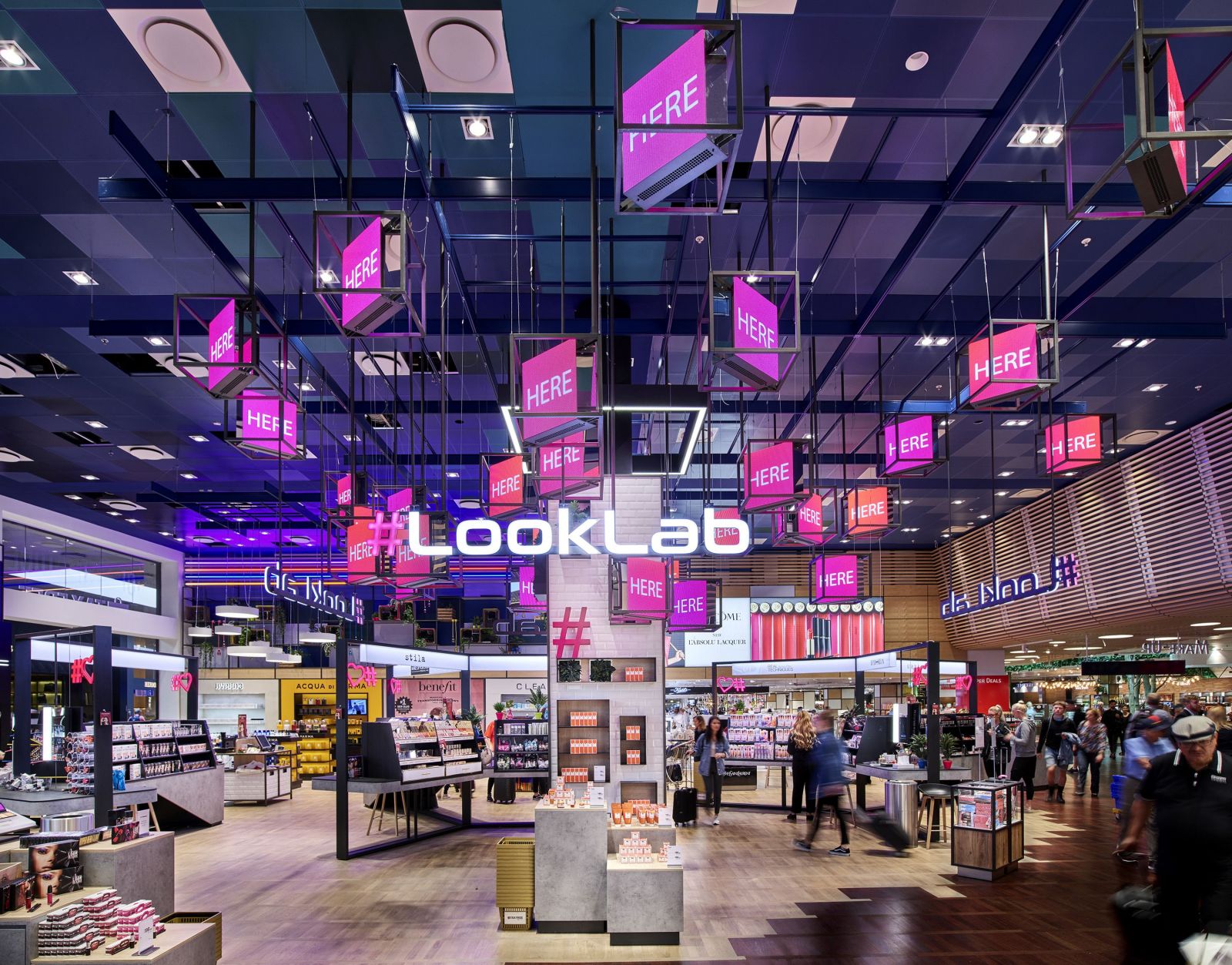 The #LookLab colour cosmetics shop-in-shop is a visual highlight of Gebr Heinemann's enlarged 2,600sq m main store at Copenhagen Airport, which reopened in April. The concept was introduced in response to make-up having become a global "super trend" category. It houses new younger and niche brands and hopes to attract more millennial shoppers.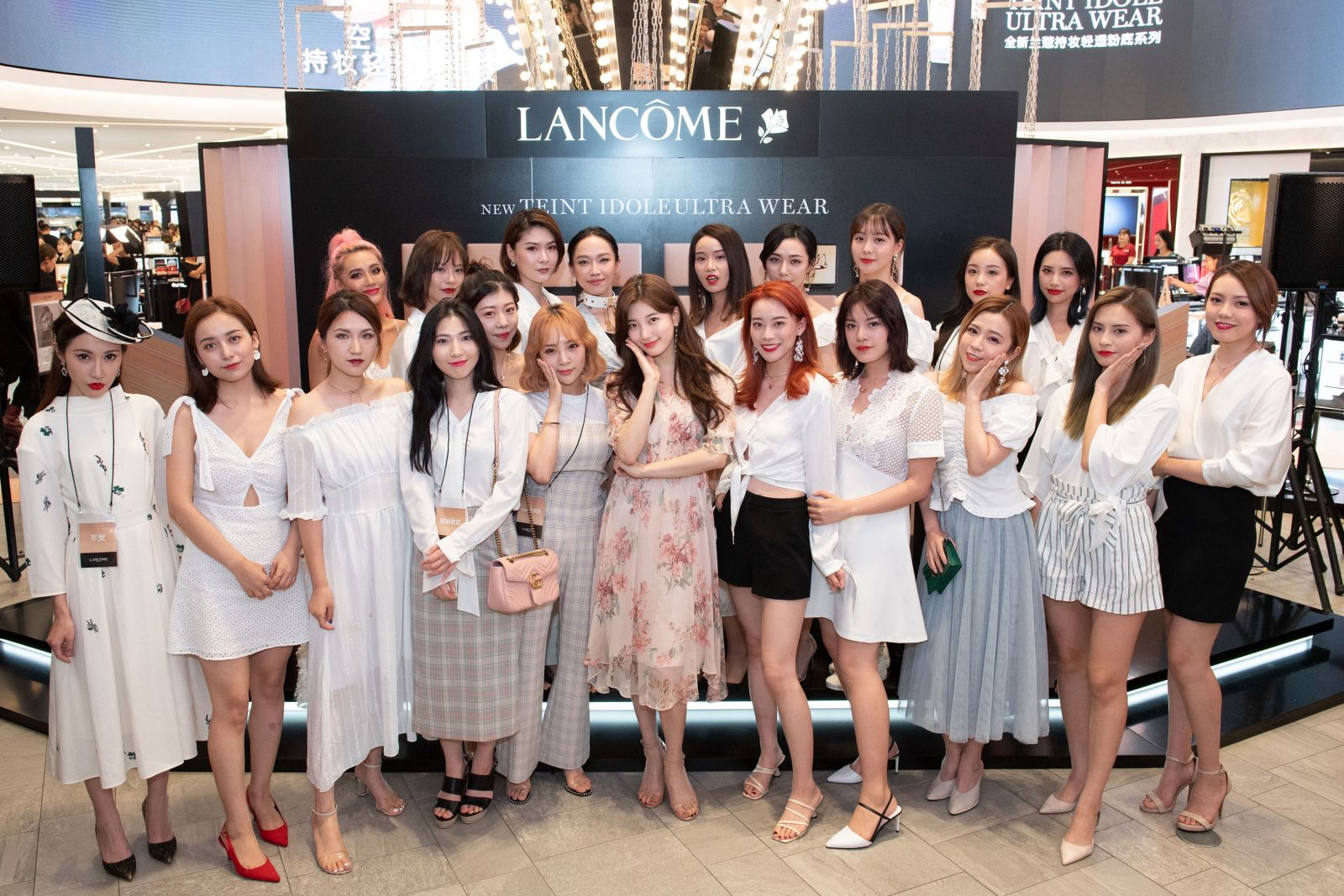 Korean actress and Lancôme local ambassador for South Korea Suzy Baean and 20 Chinese KOLs (Key Opinion Leaders) featured in a vibrant 'Make-up Is My Power' event in July. Lancôme Travel Retail Asia Pacific staged a takeover of prominent retail space within Shinsegae Duty Free's downtown Myeong-Dong, Seoul store to launch its Teint Idole Ultra Wear Foundation collection. The KOLs shared their experiences and reviews on social media channels such as Weibo, generating a significant buzz.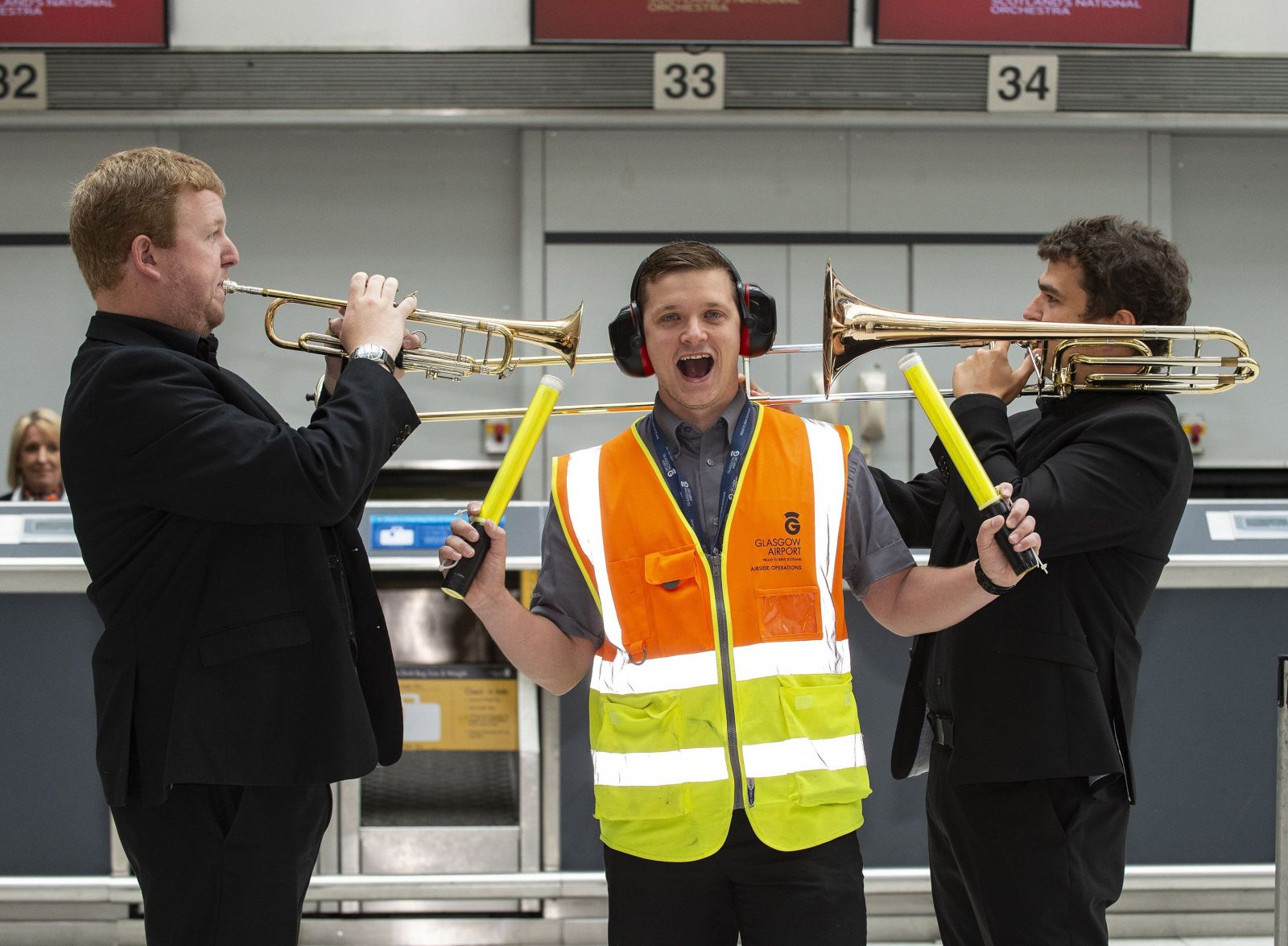 A concert from the Royal Scottish National Orchestra ensured a spectacular start to Glasgow Airport's Best of Scotland 2018 festival. A month-long programme in August featured traditional and modern Scottish entertainment, a showcase of well-known Scottish food and drink brands, and local art and craft products. Glasgow Airport's aim was to offer passengers a "true taste of Scotland" (and sound of Scotland by the looks of it) by championing the concept of Sense of Place.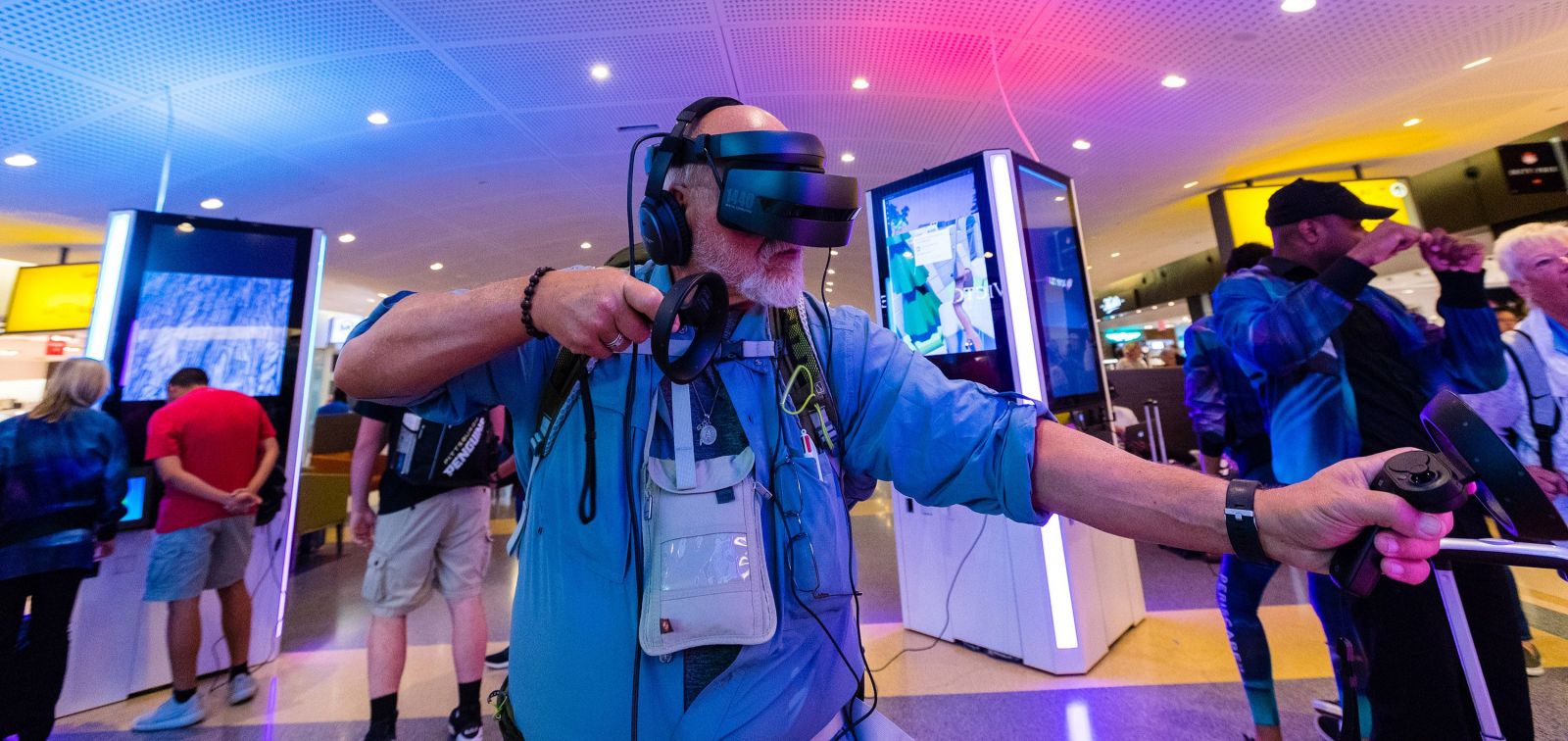 Technology company PeriscapeVR thinks there is a gap in the market for virtual reality experiences at the airport – transforming dwell time into exciting new adventures. Terminal management company JFKIAT and travel retailer Paradies Lagardère partnered with PeriscapeVR to open a VR Experience Center at New York JFK Airport Terminal 4 in June – opening a new world of possibility for passengers.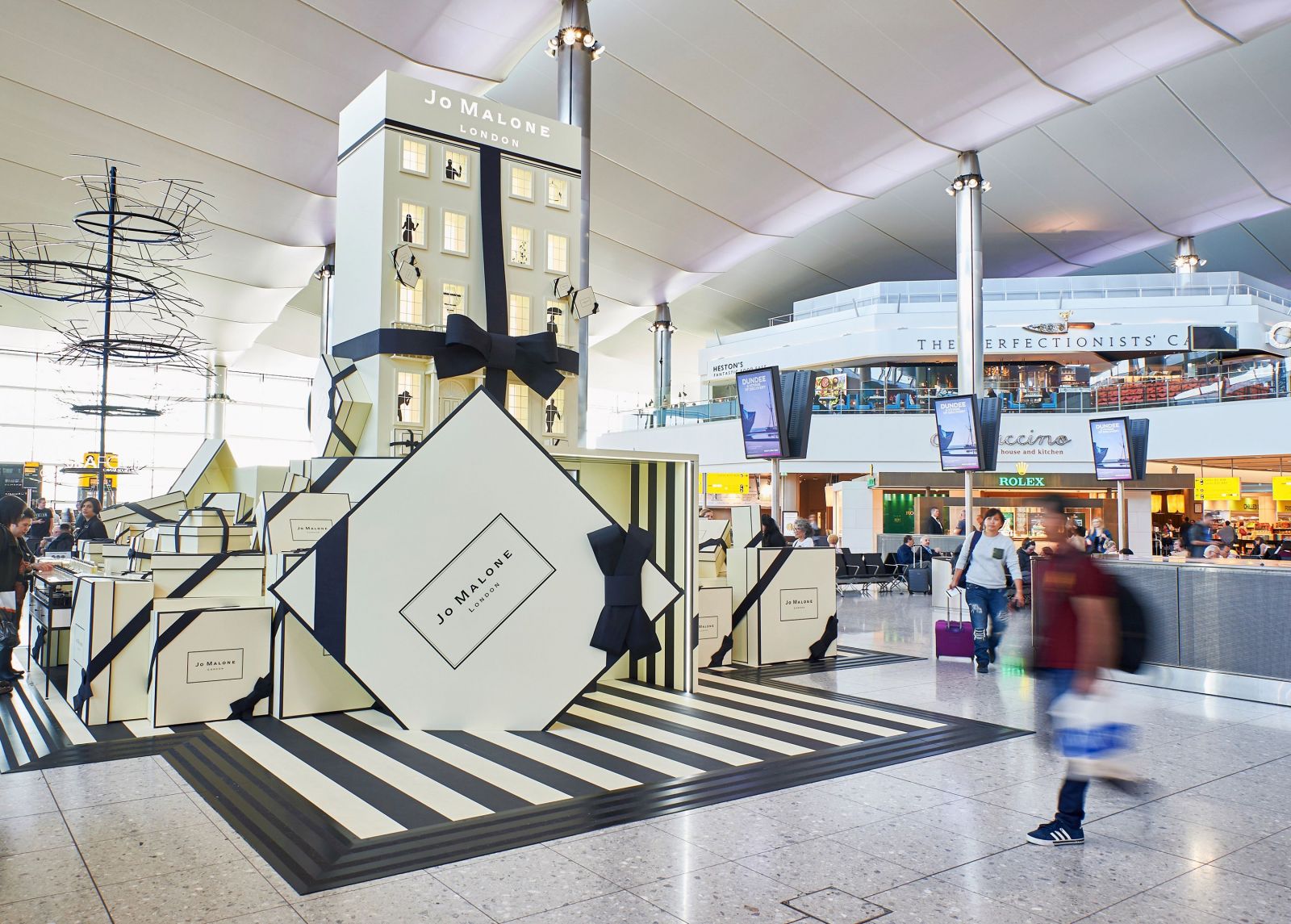 Jo Malone London's biggest-ever travel retail activation, in partnership with Heathrow Airport and JCDecaux Airport, has proved to be a show-stopper at Heathrow Terminal 2. Decorated with 158 hand-crafted gift boxes and a 1.6 metre bow, the Travelling Townhouse is a shrunk-to-size recreation of the brand's Georgian townhouse in London. The eye-catching installation will be housed in the T2 departures lounge until February.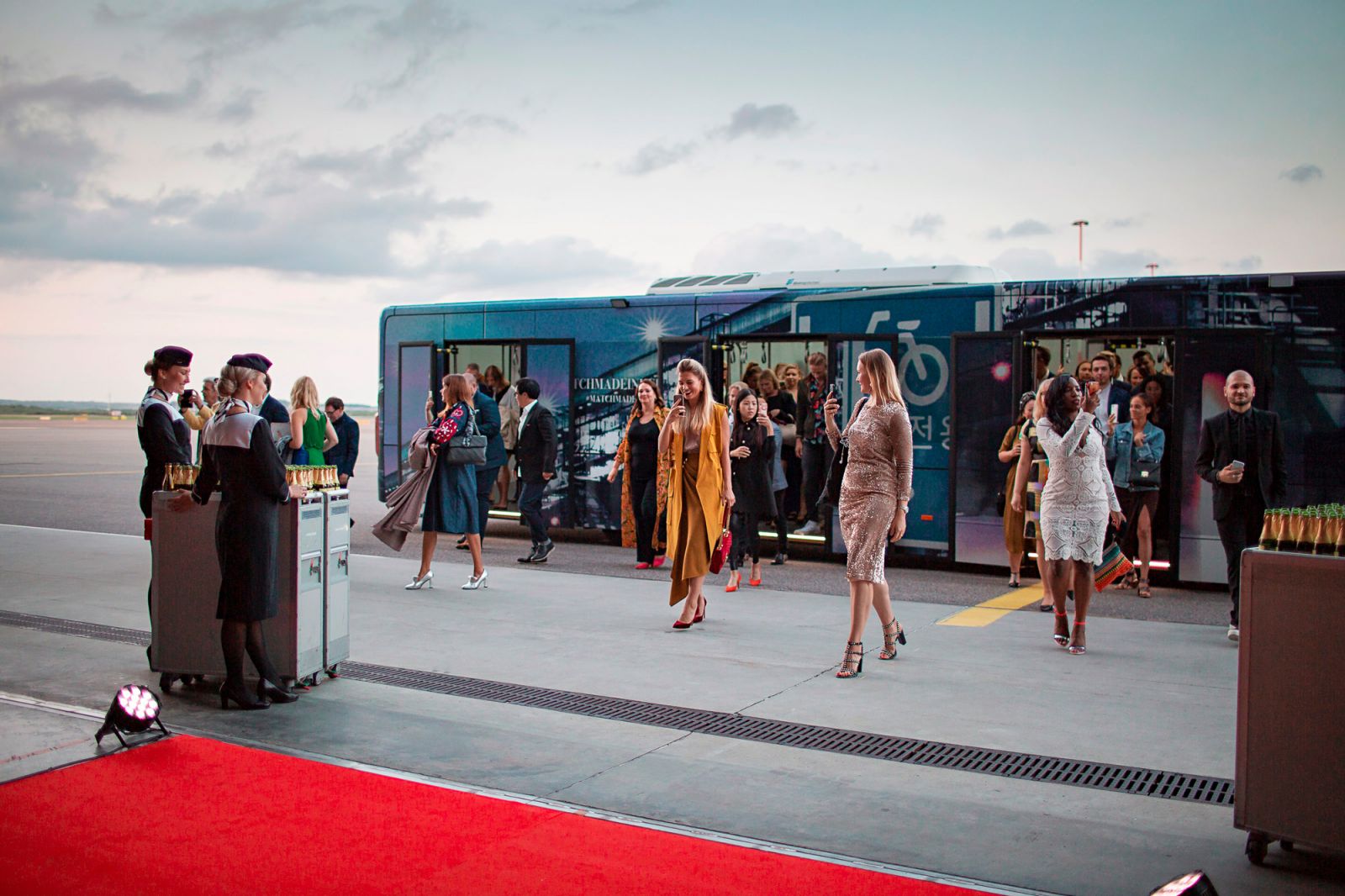 VIP guests arrived at an aircraft hangar turned movie theatre at Helsinki Airport in September for the premiere of East and West Side Story. Finnair partnered with airport operator Finavia to celebrate the 35th anniversary of Finnair's flights connecting East and West in the short film. Guests at the premiere were hosted by Hollywood filmmaker Renny Harlin, one of the most sought-after directors in China.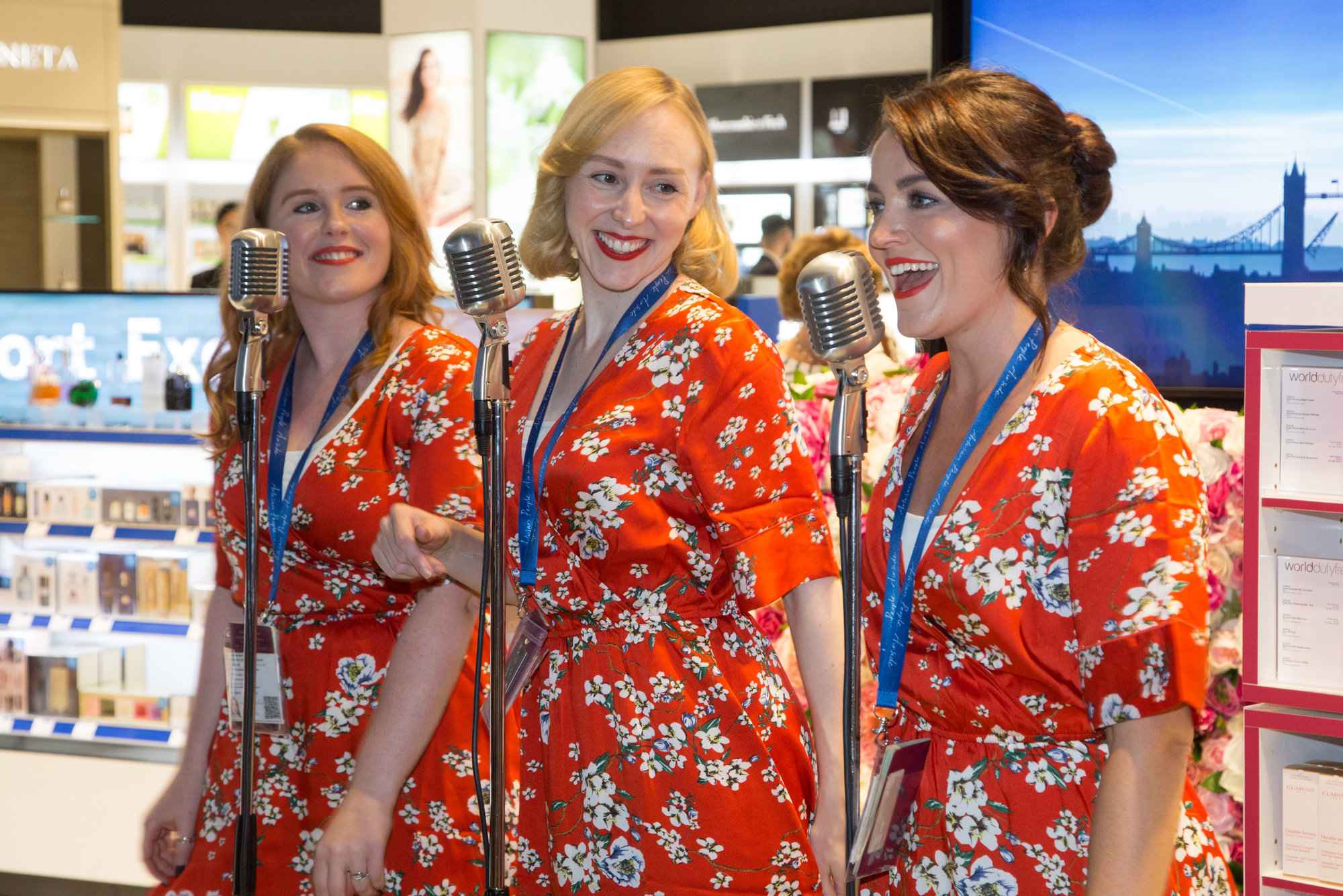 Retail theatre was to the fore at the Grand Opening of Dufry's fifth 'New Generation Store' through World Duty Free at Heathrow Airport Terminal 3 in September. The refurbished store offers 2,500sq m of retail space and a notable focus on the latest digital technology, intended to deliver a highly personalised shopping experience to the 25,000 customers who visit the store each day.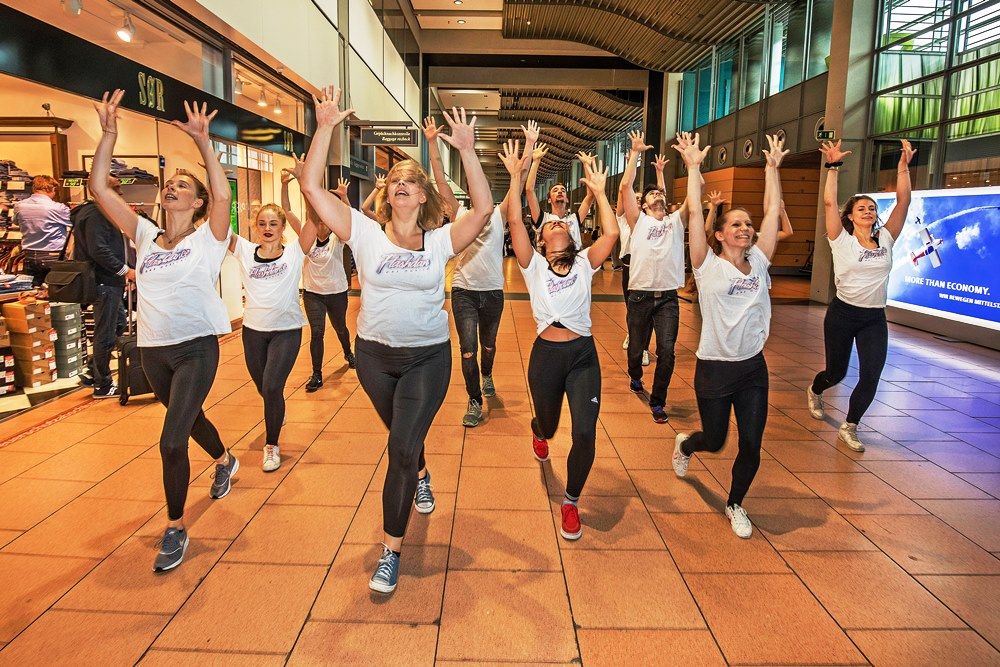 What a feeling! A Flashdance flash mob danced their way to Heinemann Duty Free at Hamburg Airport to launch the retailer's 'Welcome to Hamburg' promotion in September. Sense of Place was evoked through a variety of events, activations, design features and products as the promotion captured the maritime atmosphere of Heinemann's Hanseatic hometown.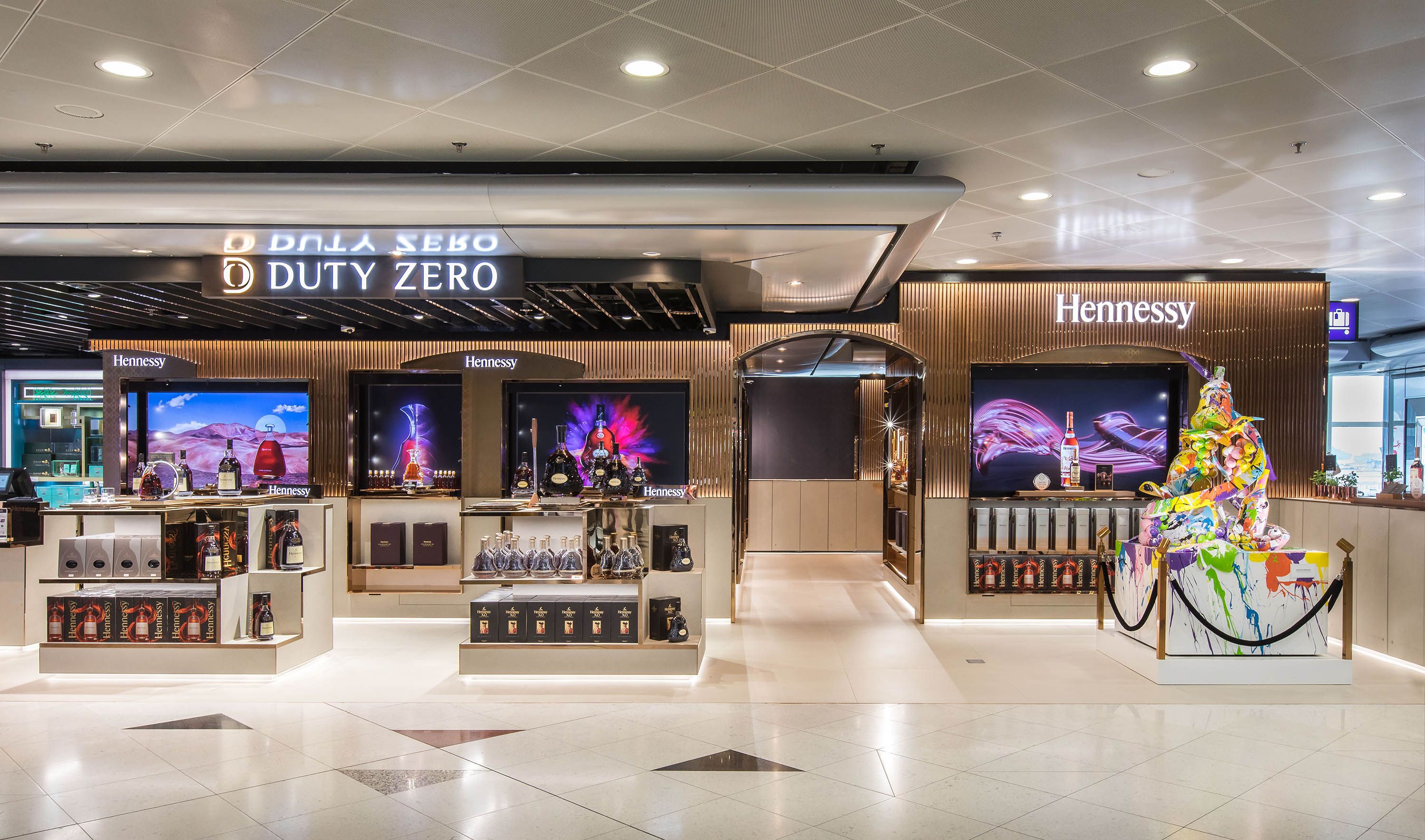 In late September, Hennessy officially opened its first flagship store in an airport worldwide at Hong Kong International Airport – the jewel in the crown of the new Duty Zero by cdf. In doing so, the world's best-selling Cognac brand made its most emphatic statement yet of its belief in, and commitment to, the travel retail channel.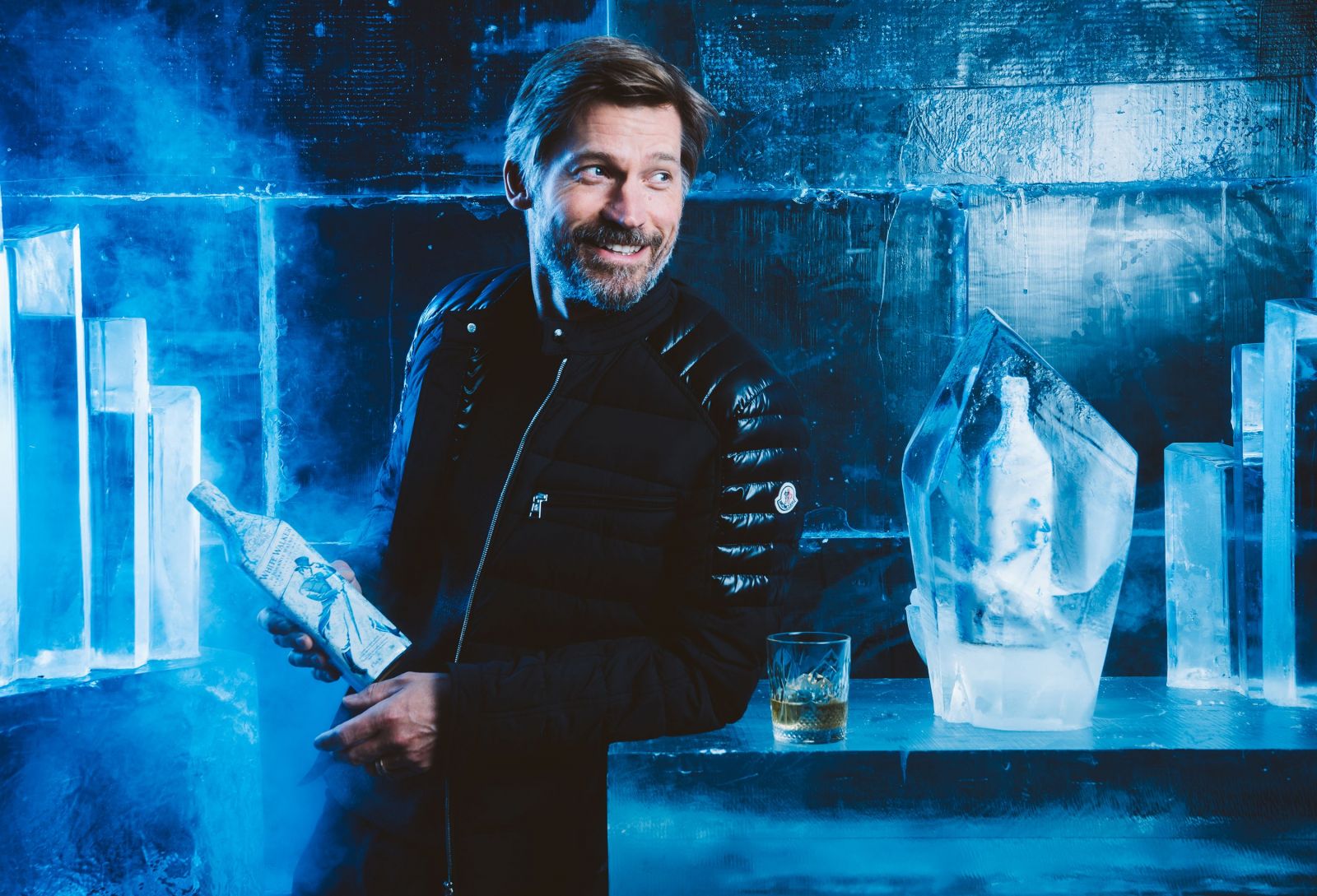 Game of Thrones star Nikolaj Coster-Waldau, who plays Jaime Lannister, gave his seal of approval to Diageo's limited-edition White Walker by Johnnie Walker. The Johnnie Walker Scotch whisky was inspired by the show, and particularly the fearsome White Walkers, and was created in partnership with TV network HBO. It marks the first of a series of special editions inspired by the wonderful world of Westeros.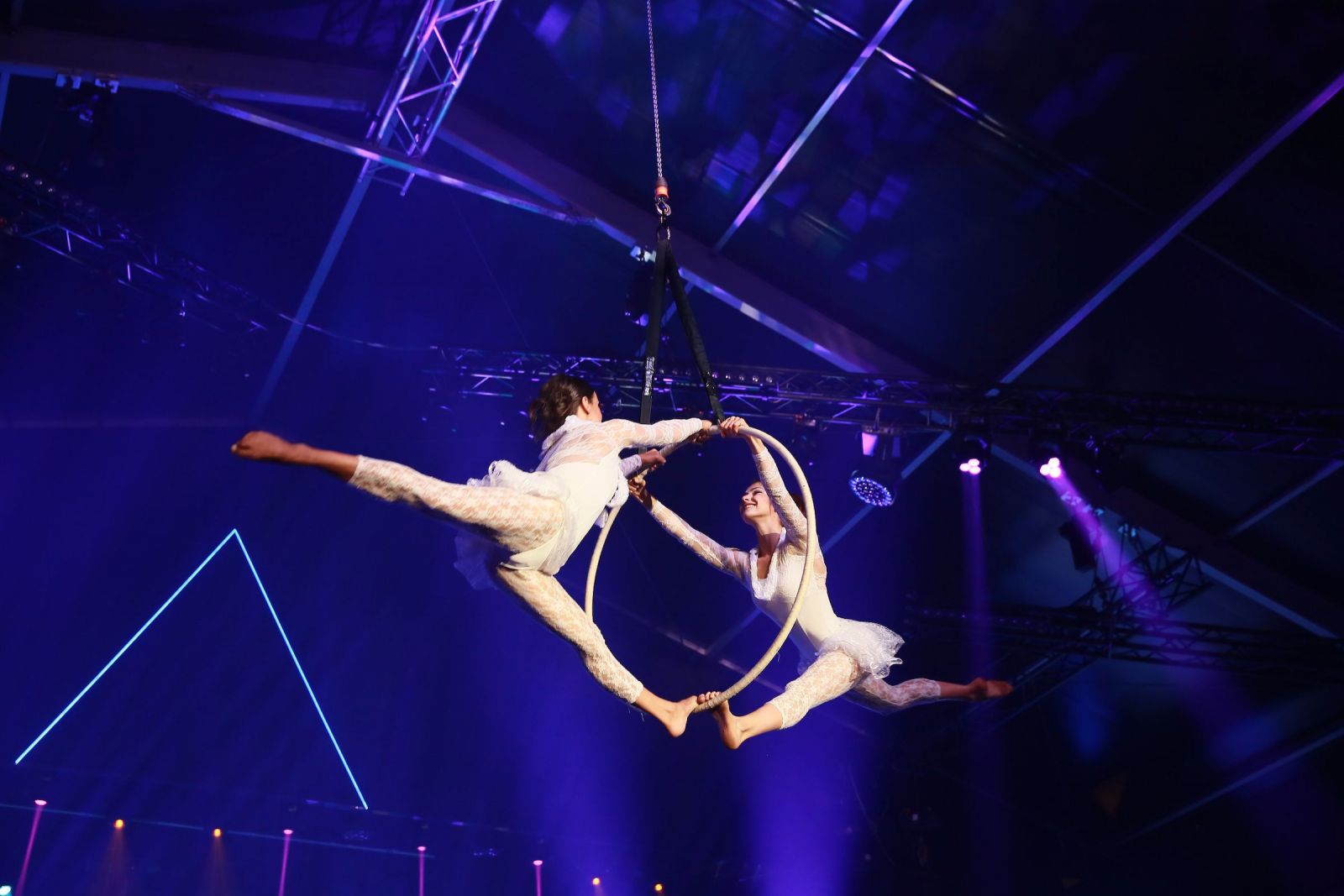 The travel retail industry's biggest event – the TFWA World Exhibition & Conference in Cannes – was larger than ever this year, attracting a record 7,015 visitors. Le Premium Evening closed off the social events programme, with 809 guests attending a performance from Broadway stars The Illusionists.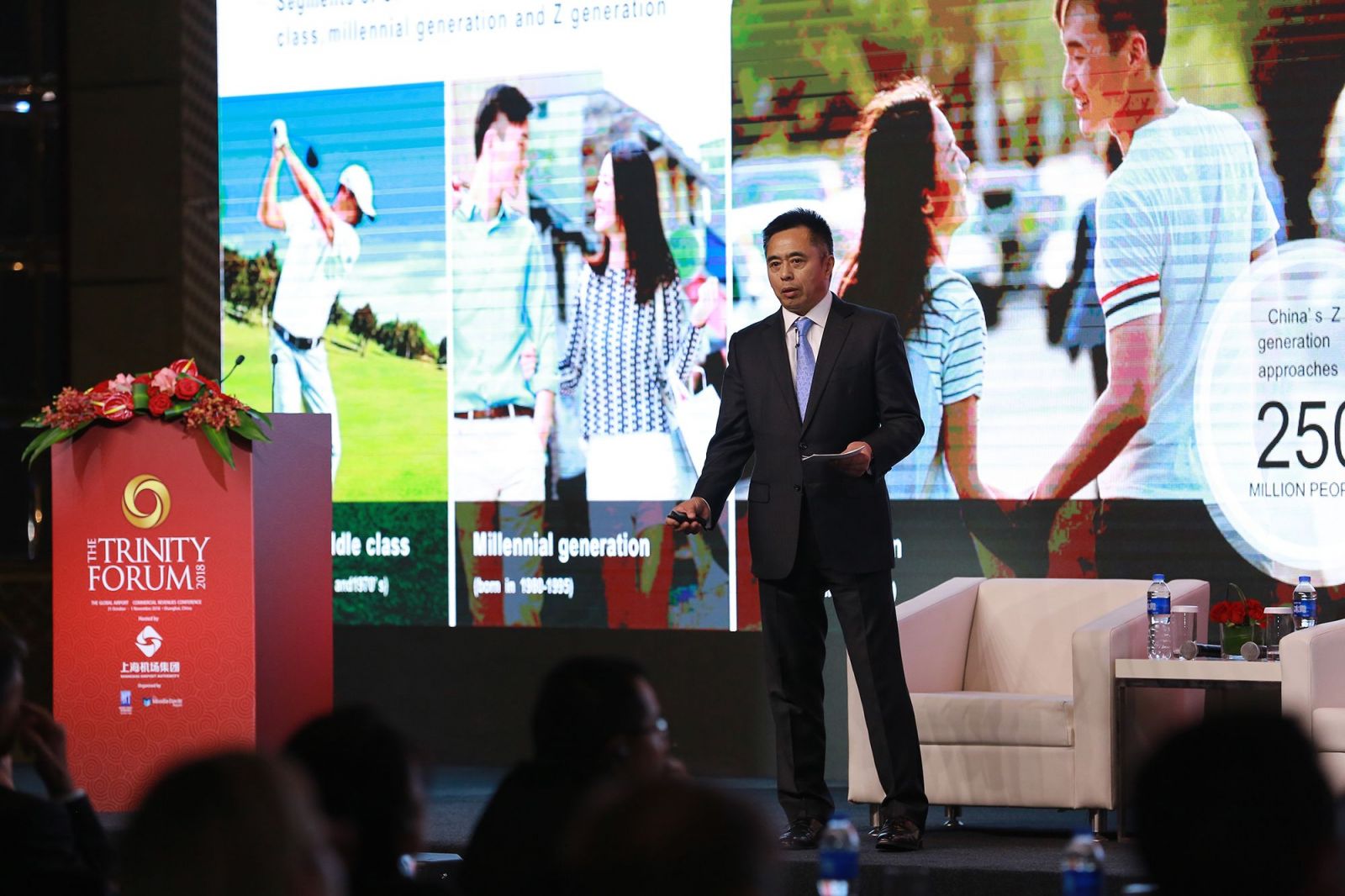 China Duty Free Group President Charles Chen delivered an eagerly anticipated address at this year's Trinity Forum in Shanghai and truly lived up to his star billing. He considered the changing nature of the Chinese traveller and explored the ways in which the industry can adapt to better serve this fast-growing, high-spending, intrinsically diverse demographic. Don't blink as you watch CDFG's progress, you might miss something.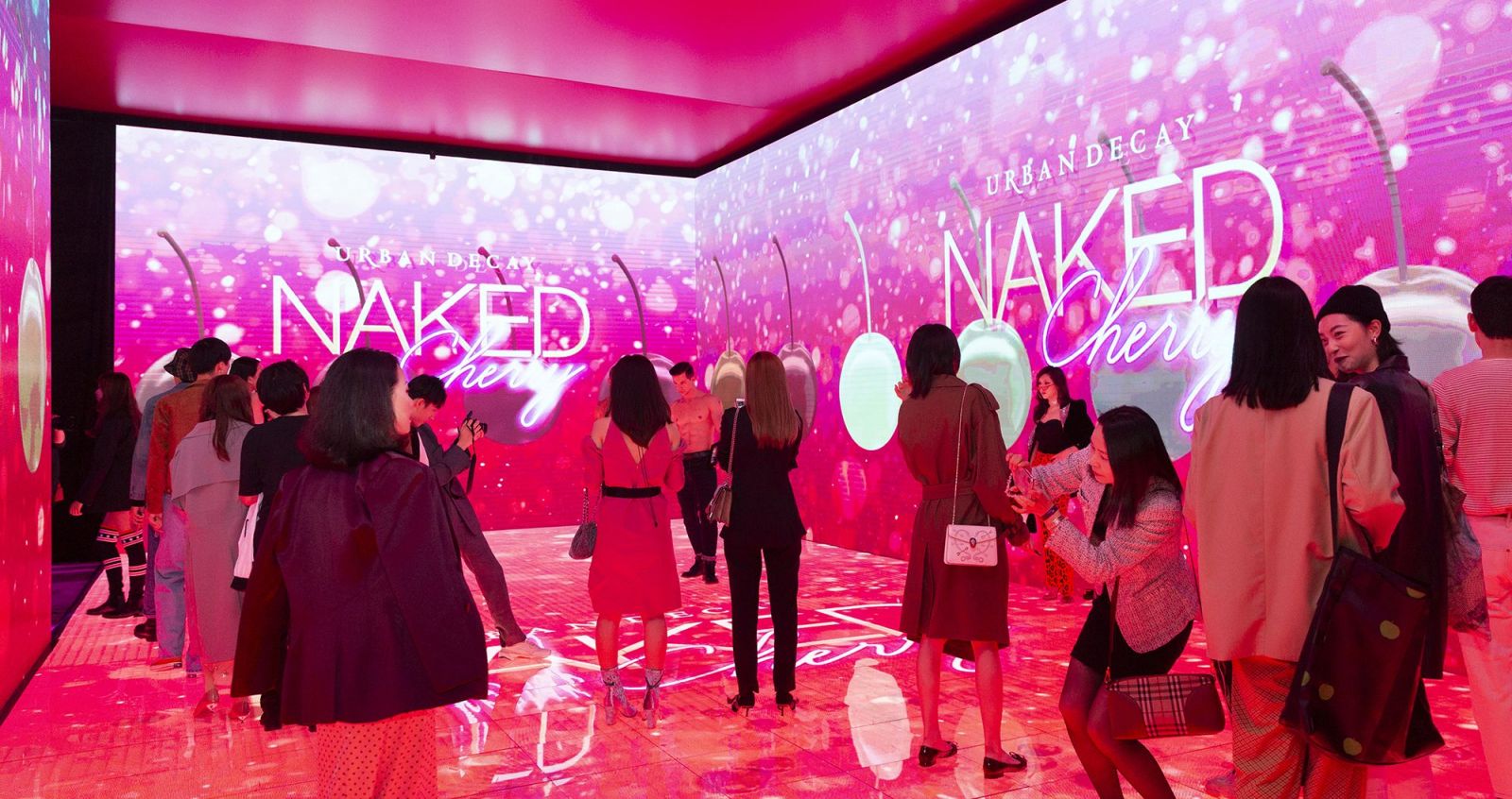 More than 400 celebrities, journalists, key opinion leaders, and L'Oréal business partners attended a launch party with a difference in Shanghai in November. L'Oréal Travel Retail creatively showcased Urban Decay's new Naked Cherry collection into Asia Pacific travel retail at the event held at the Shanghai Sky Banquet.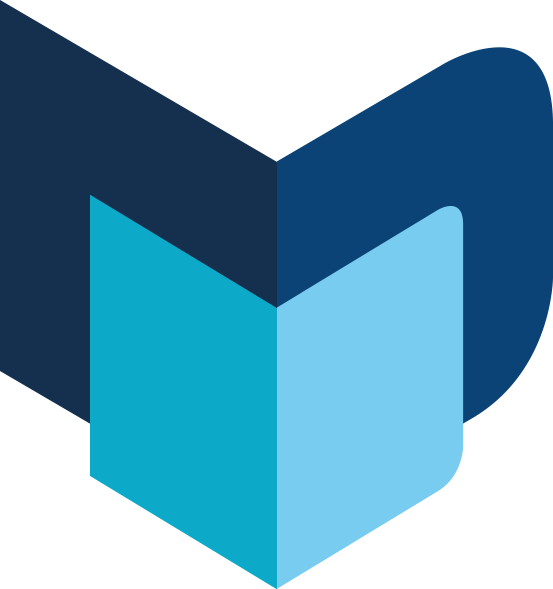 ---
The Moodie Davitt e-Zine | Issue 254 | 21 December 2018