Colour and light
---
A traditional Indian dance and a big promotional campaign were key features of Dubai Duty Free's Diwali Festival of Light celebrations at Dubai International.
And the retailer had good reason to put on a striking show – Indian passengers account for some 18% of its business.
Promotions included a -20% discount on 1 and 2 November for all arriving and departing passengers travelling through Dubai International and Al Maktoum International Airport. The campaign helped deliver impressive sales of AED61.3 million (US$17 million) for the retailer.
Other offers included an exclusive collection of 24karat gold figurines of Hindu Gods and Goddesses, each representing different powers of the Hindu faith. Themed retail areas for Diwali were put in place throughout the stores, while Indian staff dressed in traditional attire.
A special reception was held to mark the occasion and featured traditional dancing. H.E. Vipul, the Indian Consul General to Dubai, was in attendance, and also made the draws for the popular Dubai Duty Free Millennium Millionaire and Finest Surprise promotions.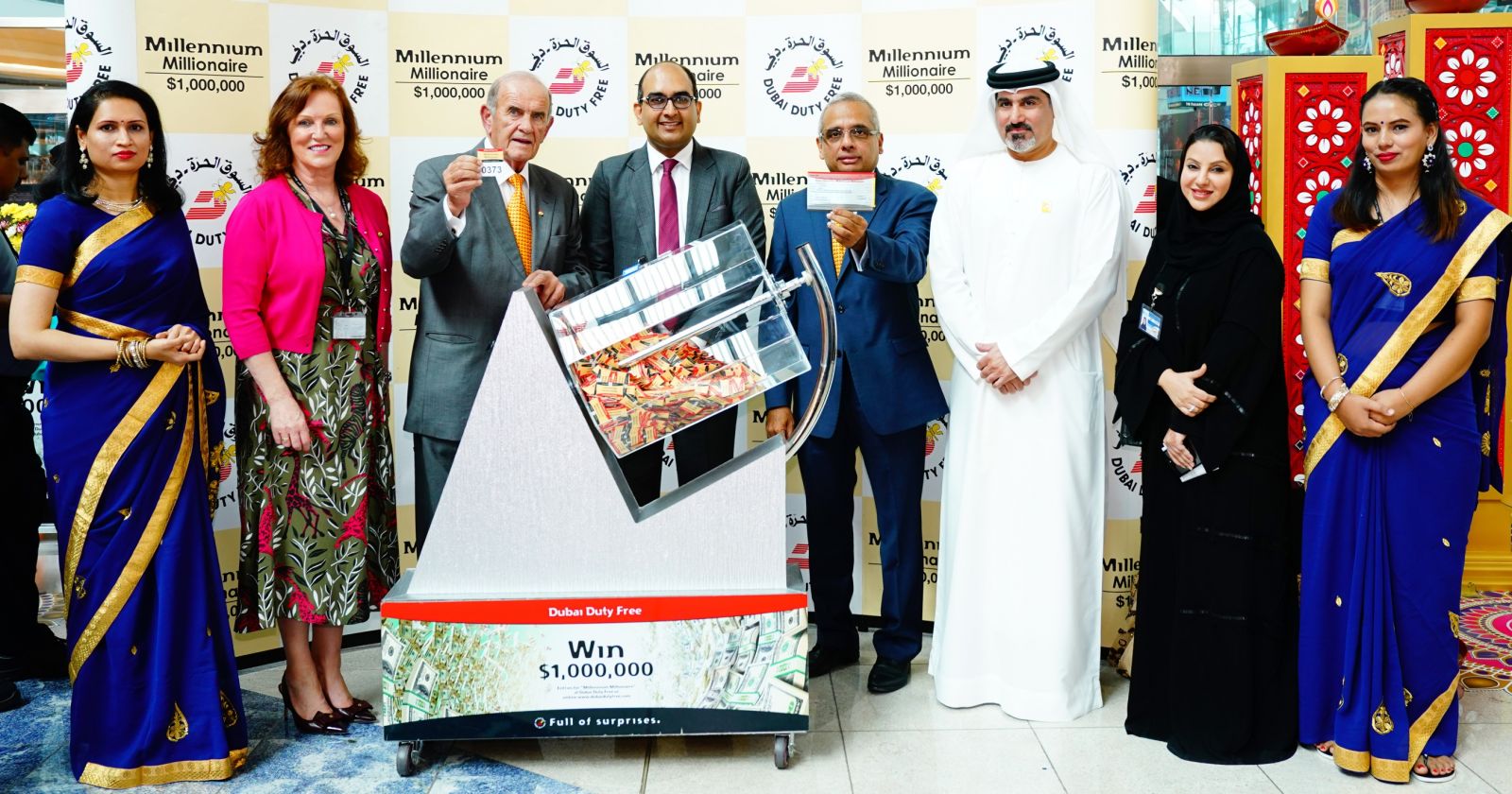 Consul General of India to Dubai H.E. Vipul (centre with red tie) led the draw for Dubai Duty Free's Millennium Millionaire promotion along with Dubai Duty Free management, including Executive Vice Chairman and CEO Colm McLoughlin, Senior Vice President Marketing Sinead El Sibai, Chief Operating Officer Ramesh Cidambi and Executive Vice President – Corporate Services Salah Tahlak.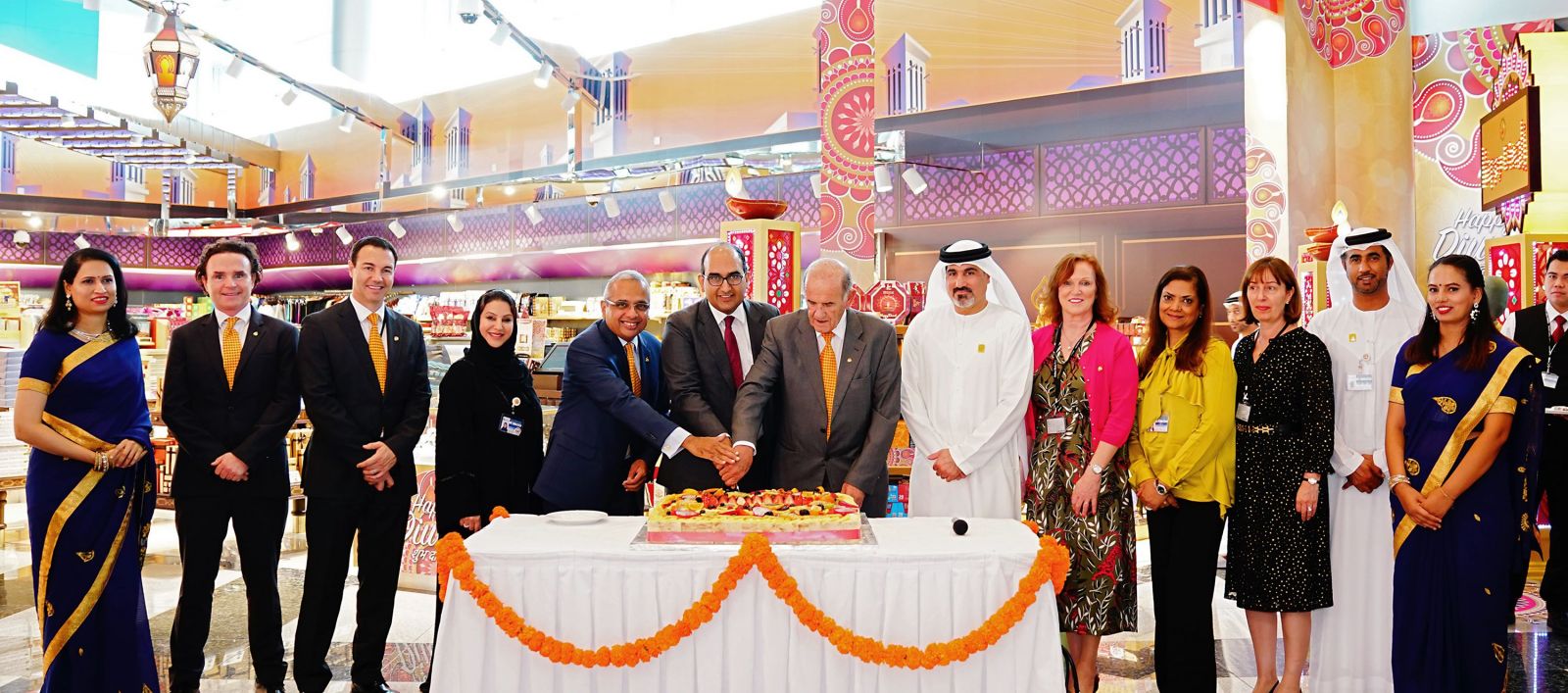 Dubai Duty Free officials led by McLoughlin with H.E. Vipul at the ceremonial cake cutting.

Dubai Duty Free hosted a special reception as it celebrated the Diwali Festival of Light at Dubai International.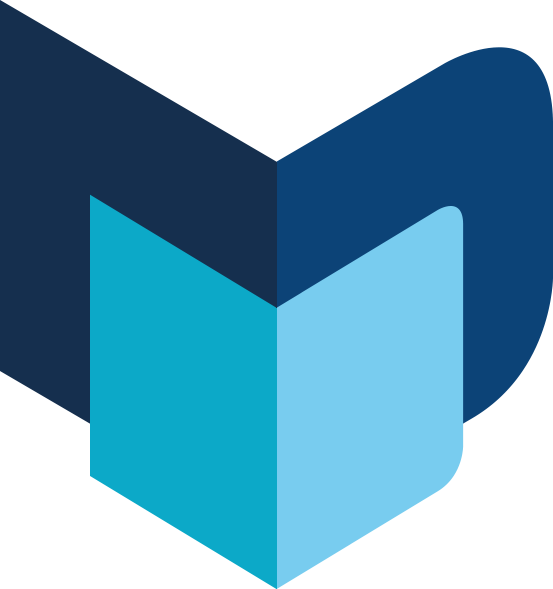 ---
The Moodie Davitt e-Zine | Issue 251 | 12 November 2018