A Chocolate Café
Godiva sets its sights on food & beverage
Building on a strong presence in travel retail, Belgian chocolatier Godiva has set its sights on the fast-growing airport food & beverage sector. Translating 92 years of confectionery knowhow into a café concept offers mouth-watering results. Hannah Lewis reports.
---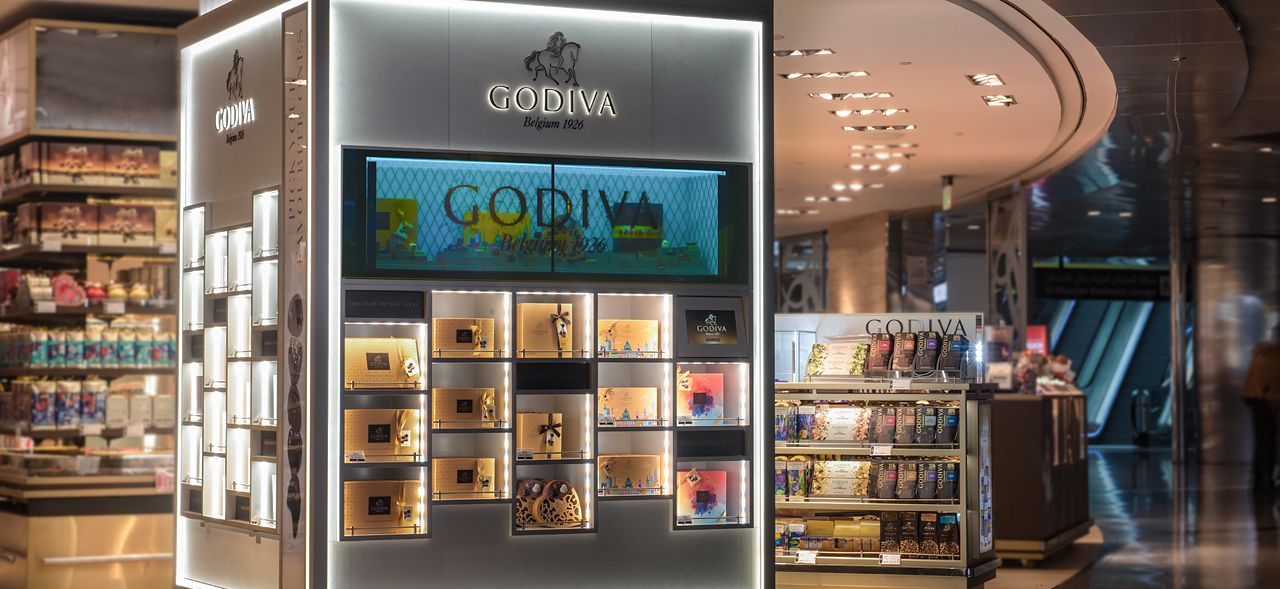 Godiva's eye-catching activations are a familiar sight in travel retail, but the new Chocolate Café concept adds another dimension to its airport offerings.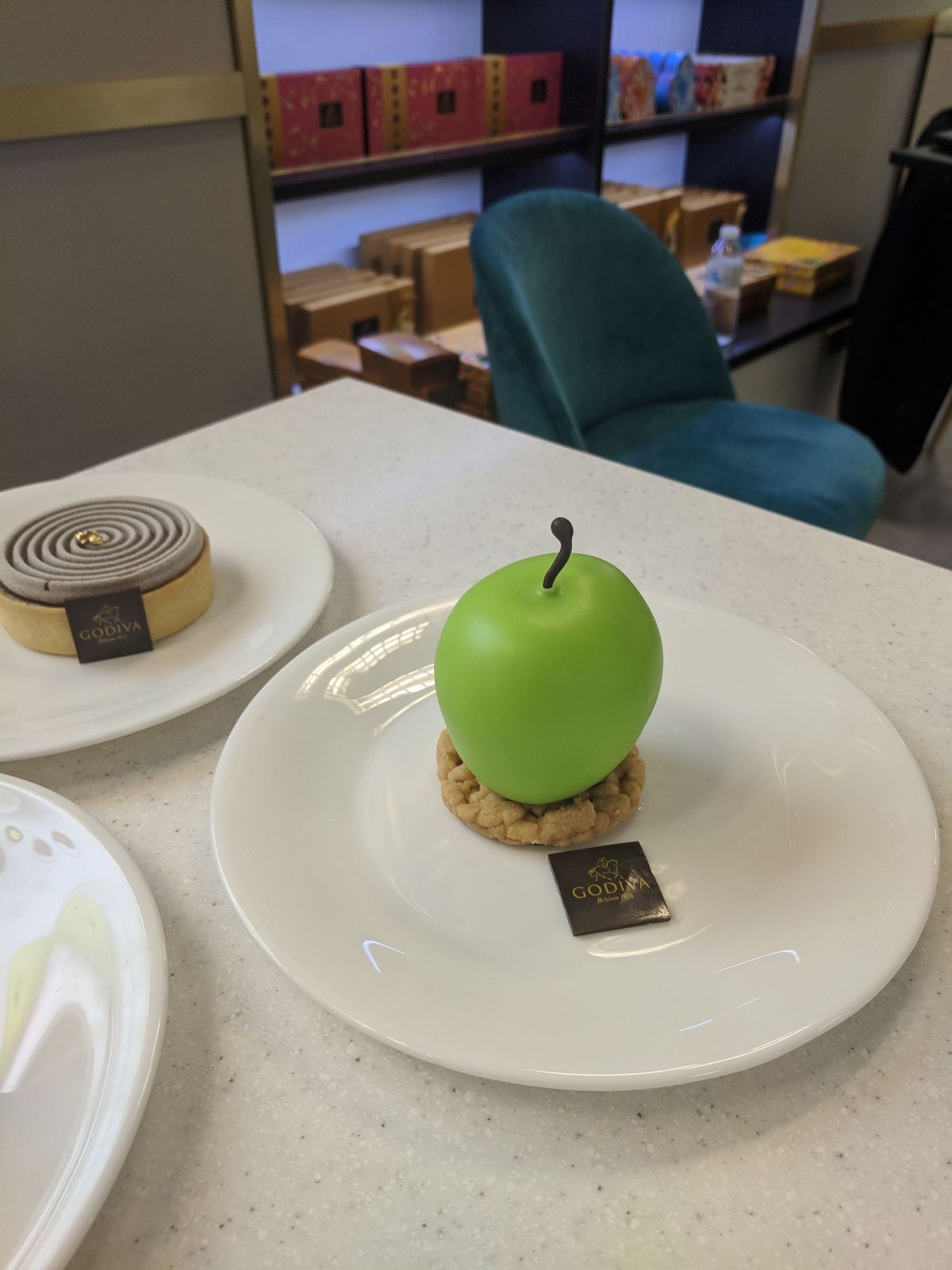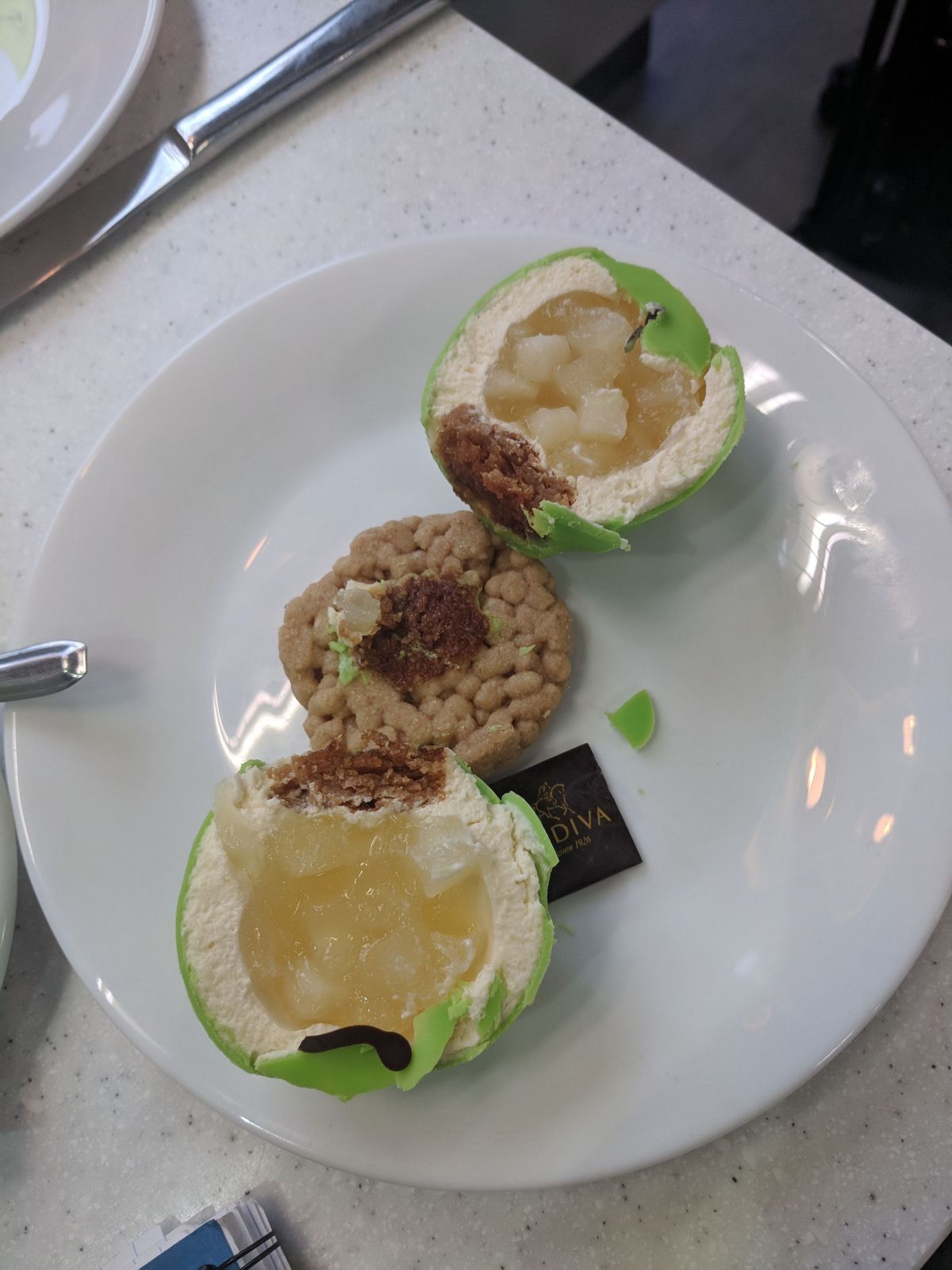 The TFWA World Exhibition in Cannes is a crucial showcase for any brand that wants to make its mark in travel retail. Each stand is bursting with products soon to hit the shelves of duty free stores the world over.
But for Godiva, this year's event was more than just a chance to highlight its upcoming product offerings. The luxury Belgian chocolatier used its presence in Cannes to reinforce its pivotal position in the confectionery category and to showcase its food & beverage concept – which is coming to airports in 2019.
The company transformed its booth in Cannes into a fully-functioning Godiva Chocolate Café, presenting a clear message: it's time to think beyond traditional retail.
Not content with its significant retail presence in the channel (in 105 countries to date), the 92-year-old chocolate maker is seizing on the growing opportunity presented by the airport food & beverage industry.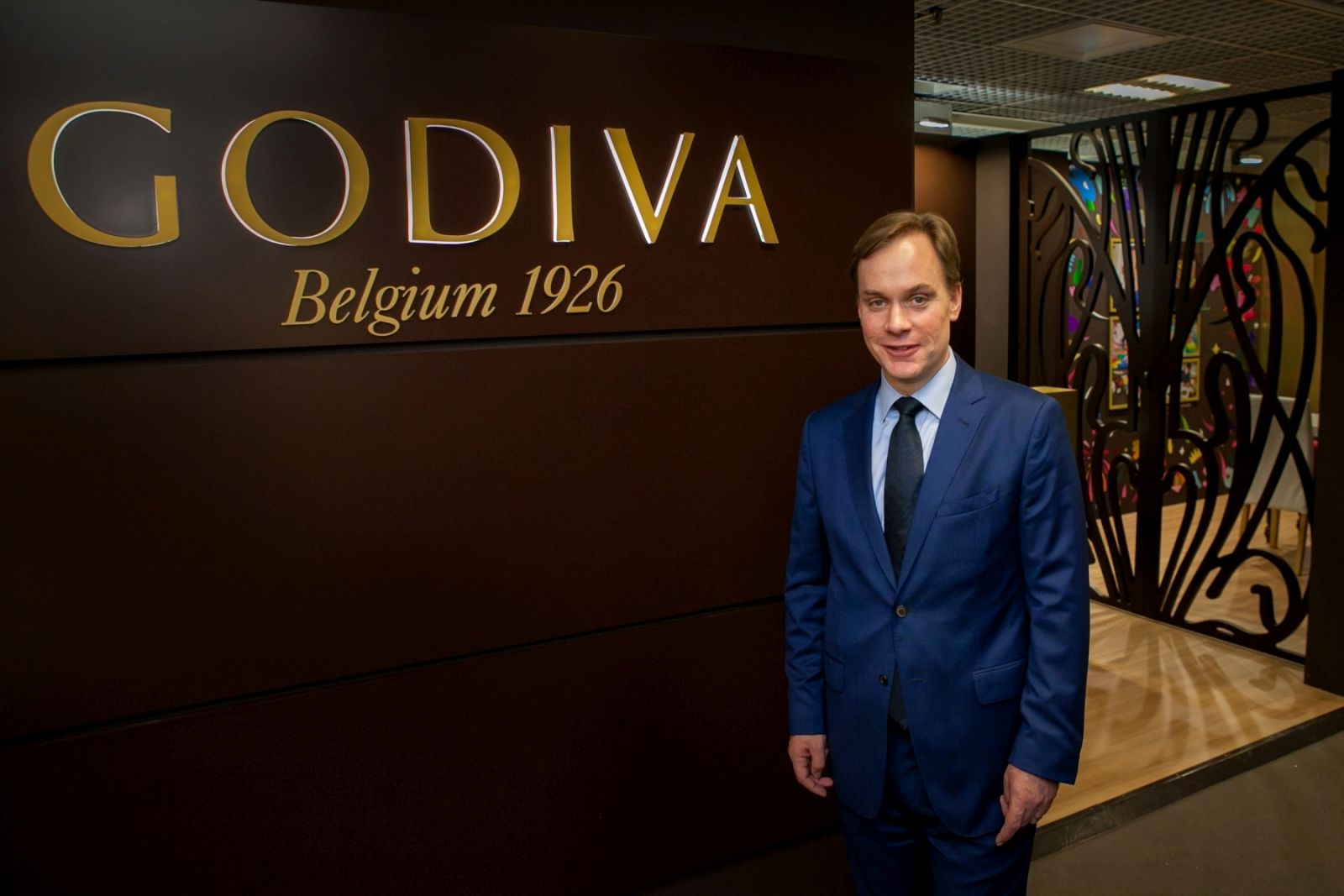 Airport food & beverage is a dynamic sector, says Godiva President Global Sales Matthew Hodges, and the company wants a slice of the action.
Speaking to The Moodie Davitt Report at the TFWA Cannes event, Godiva President Global Sales Matthew Hodges explained: "One of the things we're increasingly looking to do is bring a wider offer into the airport, complementary to what we do already."
Airport food & beverage offers an exciting opportunity for expansion. "There are so many things helping to drive [the sector]," said Hodges. "There are a number of locations where F&B is growing faster than retail. There are some locations where F&B is in fact bigger than retail. And there are plenty of airlines where you don't have food served to you onboard anymore, so you eat before you fly.
Celebrity chef Cherish Finden has created a menu of creative and eye-catching desserts for the café, which show off Godiva's world-quality chocolate.
"So there are a lot of factors driving it in the same direction, and one of the most important factors for me is that we will still be working with all the retail partners that we have today, but we will have this additional presence in the airport too."
Food & beverage is not completely new ground for Godiva. Ice creams, milkshakes and hot beverages can be found at a number of its boutiques (both domestic and travel retail), and a handful of Godiva Chocolate Cafés are already in operation.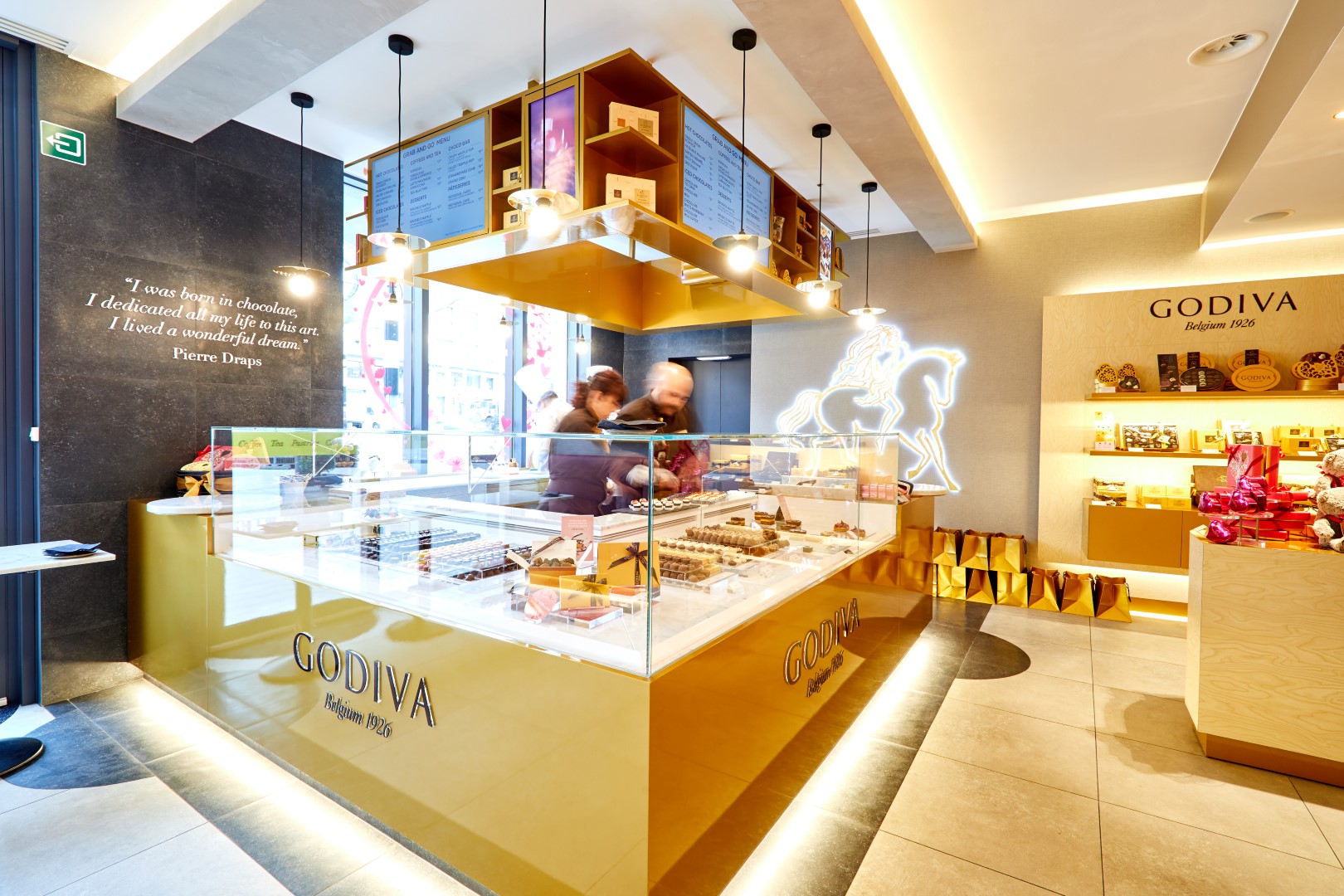 The Godiva Chocolate Café has already charmed the tastebuds of domestic consumers and looks set to do the same for sweet-toothed travellers.
The company's first marine travel retail café opened on the Queen Mary 2 ocean liner in 2016, while notable domestic locations include the Hilton hotel in Brussels and Harrods department store in London. The targeted expansion into travel retail will come to fruition in 2019, according to Hodges.
Just as Godiva's front of store activations are designed to capture passengers' attention, the cafés aim to do the same, and not just with their sleek design but also with attention-grabbing menu items. In particular, a range of desserts created by celebrity chef Cherish Finden.
Finden, who was recently judge on British TV show Bake Off: The Professionals, partnered with Godiva earlier this year to reimagine the menus at its UK cafés. She developed a range of striking chocolate-based desserts, or 'petits gateaux', that aim to surprise and delight customers both visually and on the palate.
The Adam and Eve, for example, looks like a bright green apple on a biscuit base. When cut open, the eye-catching design reveals an apple compote surrounded by a white chocolate custard mousse sitting atop a crunchy biscuit. The apple-green coating is made of high-quality Godiva white chocolate.
Fusing the chocolate expertise of Godiva with the patisserie knowhow of renowned chef Cherish Finden, the café's 'petits gateaux' offer an innovative foodie experience.
Another menu standout is the Triple Trouble, a sphere of various textures of white, milk and dark chocolate, topped with a sprinkling of cocoa nibs and sunflower seeds. Slicing it reveals perfect layers of chocolate mousse, chocolate sponge and a mango and passion fruit jelly, which balances the intensity of the chocolate with a little acidity.
Sesame Umami is perhaps the most experimental of Finden's creations. It taps into the trend for umami flavours in sweet dishes. What looks like a classic chocolate tart is actually filled with unusual tastes inspired by Asia. Salted caramel ganache and sesame nougatine are topped with a swirl of chocolate ganache that features a hint of soy sauce and sesame oil.
"What we wanted was something that was a little bit special. Something that people will stare at or take a picture," explained Hodges of the range. He added that customer reaction so far has been very positive: "You watch people walk past, they look, they look again, and then they just walk into the café and sit down. They do exactly what they're supposed to do."
The creations are already bestsellers in existing Godiva Chocolate Cafés and will be rolled out at the brand's upcoming airport openings. There are several desserts on the menu, and Finden is currently developing the next wave. Each is different, but all are visually impactful, most are wryly named, and each demonstrates the kind of chocolate mastery – and innovation – that Godiva has become known for. Each airport café will offer a different choice of the ten tailored to its location and customer profile.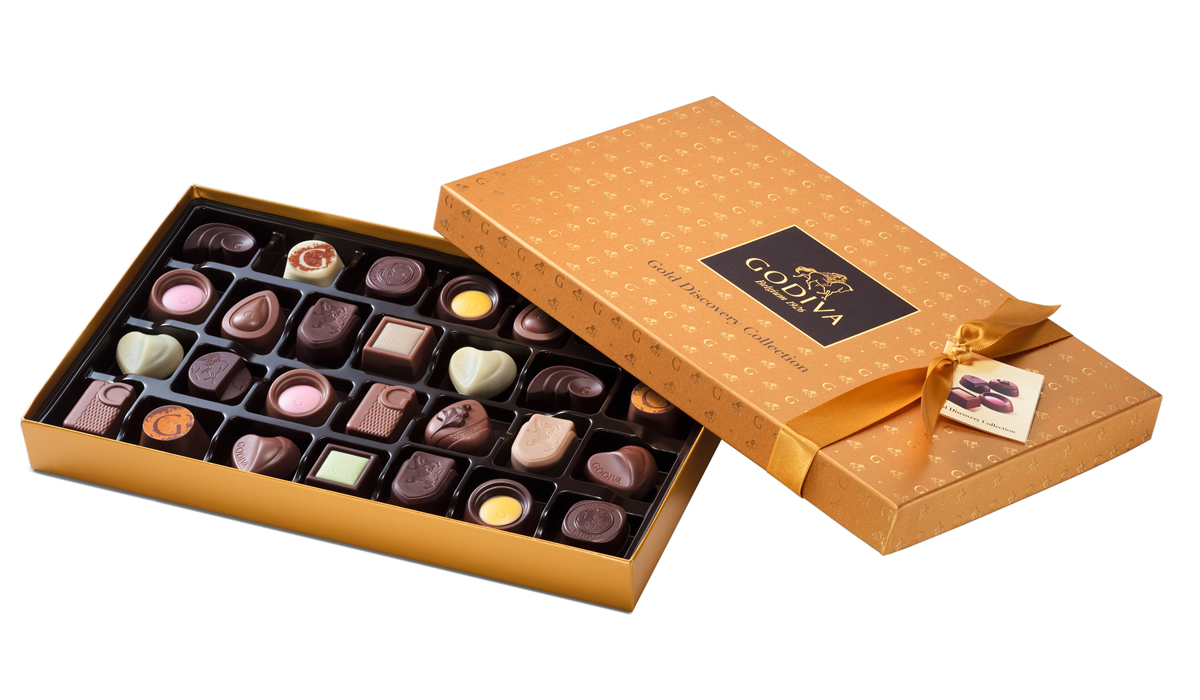 With 92 years' experience in the art of luxury chocolates, Godiva has a strong base from which to build its food & beverage venture.
And where will these locations be? Godiva is in advanced discussions for some "great locations", said Hodges, who couldn't confirm anything yet (rollout is due for the second half of 2019). He did note that a number of next year's significant openings and developments in the world of airports would hopefully see openings of Godiva Chocolate Cafés also.
The move into airport food & beverage is an exciting development for Godiva. When it comes down to it, it's really about chocolate. With 92 years of experience in the field, Godiva knows chocolate. And it does help that, as Hodges pointed out, "everybody likes chocolate".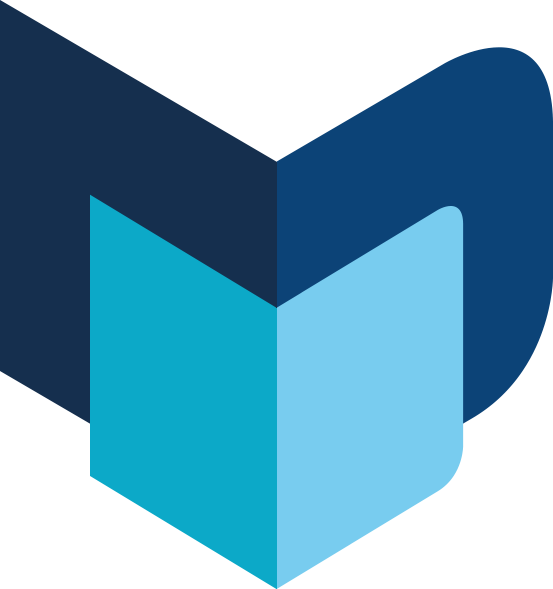 ---
The Moodie Davitt e-Zine | Issue 251 | 12 November 2018