12 November 2018
---
The Moodie Davitt Stock Watch serves as an indicator of overall business confidence in the global travel retail & duty free industry. Share prices of major publicly listed companies that own travel retail operations are monitored on a weekly and year-to-date basis to offer an indication of business confidence in the sector.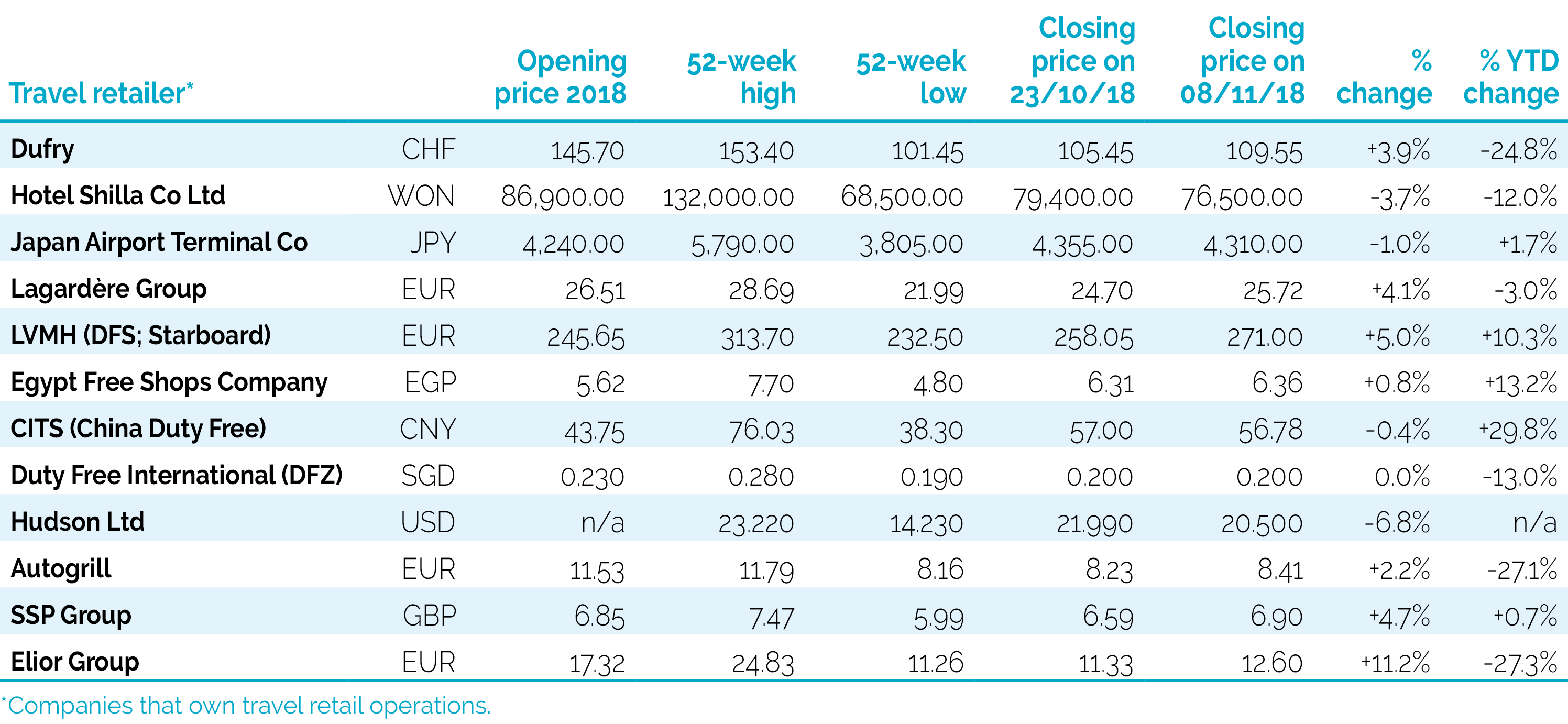 Following a poor few months on the stock market, food & beverage company Elior Group showed signs of recovery with a +11.2% increase in the current period (closing prices between 23 October and 8 November).
The company, which owns Areas, opened 2018 at €17.32 but has fallen as far €11.26 and closed on €11.33 in the previous period tracked in this column. Its stock price now stands at €12.60, down -27.3% since the start of the year.
Autogrill, another F&B company, has also experienced a poor 2018 so far, with its year-to-date differential now -27.1% despite a +2.2% increase this time. Shares in SSP Group were up +4.7% in the current period, and are now just ahead of where they began the year (+0.7%).
Dufry last week unveiled what it described as "resilient" first nine-month results despite difficult recent market conditions in the key geographies of Spain, Argentina and Brazil.
The company said that efficiencies from its new Business Operating Model accelerated earlier than expected thus helping to drive further earnings growth and cash generation.
Reported turnover rose +4.6% to CHF6,560.7 million (US$6533.26 million), with organic growth up +3.1%. EBITDA rose +8.5% to CHF 806.5 million (US$803.1 million) with EBITDA margin increasing by 40 basis points year-on-year to 12.3%.
Shares in the retailer went up in the immediate aftermath of the financial announcement (from CHF109.05 at close of 5 November to CHF113.00 at close of 6 November) but have tailed off again since then. However, shares were up +3.9% in the period tracked here.
Lagardère Group also reported its nine-month results last week. Lagardère Travel Retail drove growth with a +7.1% year-on-year revenue increase (on a consolidated basis) to €2.725 million, while all other business units struggled.
Shares in the company increased +4.1% in the current period but are still down -3% since 1 January.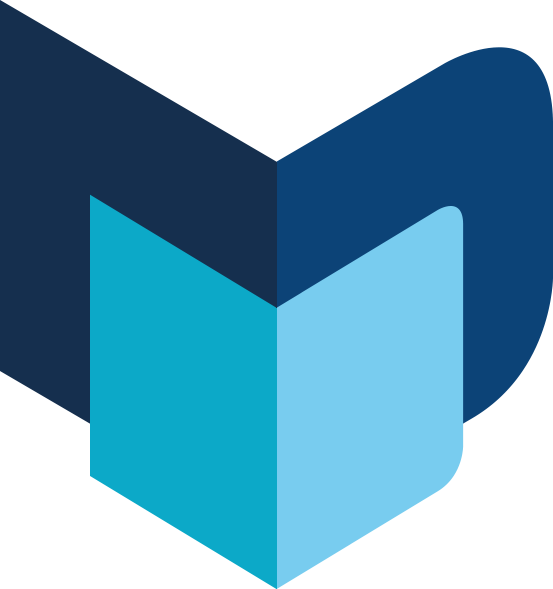 ---
The Moodie Davitt e-Zine | Issue 251 | 12 November 2018