Under the skin of a power brand
---
Lancôme Travel Retail Asia Pacific and DFS are encouraging women to embark on a "Journey to Radiance" through a campaign that reinforces travel retail's power as a showcase.
The campaign highlights the brand's Advanced Génifique serum franchise, which is being promoted across eight countries in the retailer's network. The partners recently launched the multi-sensory 'Advanced Génifique, Your Journey to Radiance' pop-up store at T Galleria Beauty by DFS at Hysan Place, Causeway Bay in Hong Kong, in a striking first step.
The space featured a 2m tall replica of the Advanced Génifique serum bottle, an augmented reality photo booth, and a 'Mirror Room' – which virtually transported consumers to different parts of the world, from Paris to Hong Kong. Perhaps most impressively, shoppers were able to use devices to interact with the installation thanks to voice tracking and cross-device synchronisation technology.
The pop- up store was in place between 28 September and 7 October, with more local events occurring at DFS locations through to 31 October. Beyond this, the partnership will see promotions taking place across DFS's network of retail stores in seven other countries in the Americas, Asia and Europe.
This video offers an overview of the key elements of the Hong Kong pop-up.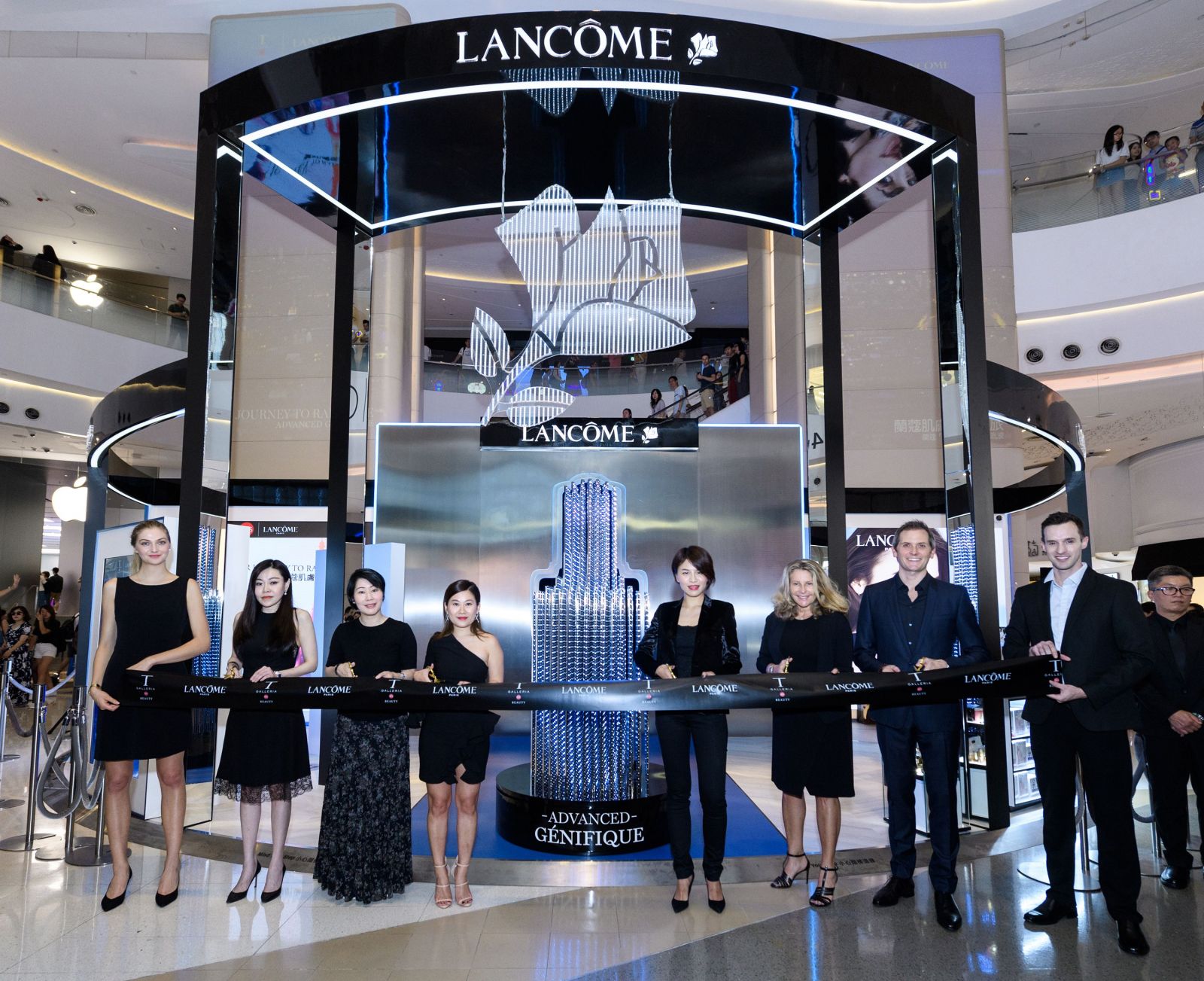 Launching the 'Journey to Radiance': At the pop-up store in T Galleria Beauty by DFS, Causeway Bay were (left to right): Hysan Development Company Director, Marketing & Customer Experience Tiffany Lam; Hysan Development Company Director, Retail Kitty Choy; Lancôme Travel Retail Asia Pacific Area Manager Prudence Kan; Lancôme Travel Retail Asia Pacific General Manager Tao Zhang; DFS Group Executive Vice-President, Global Merchandising Ariel Gentzbourger and DFS Group Regional President, Asia North Parker Gunderson.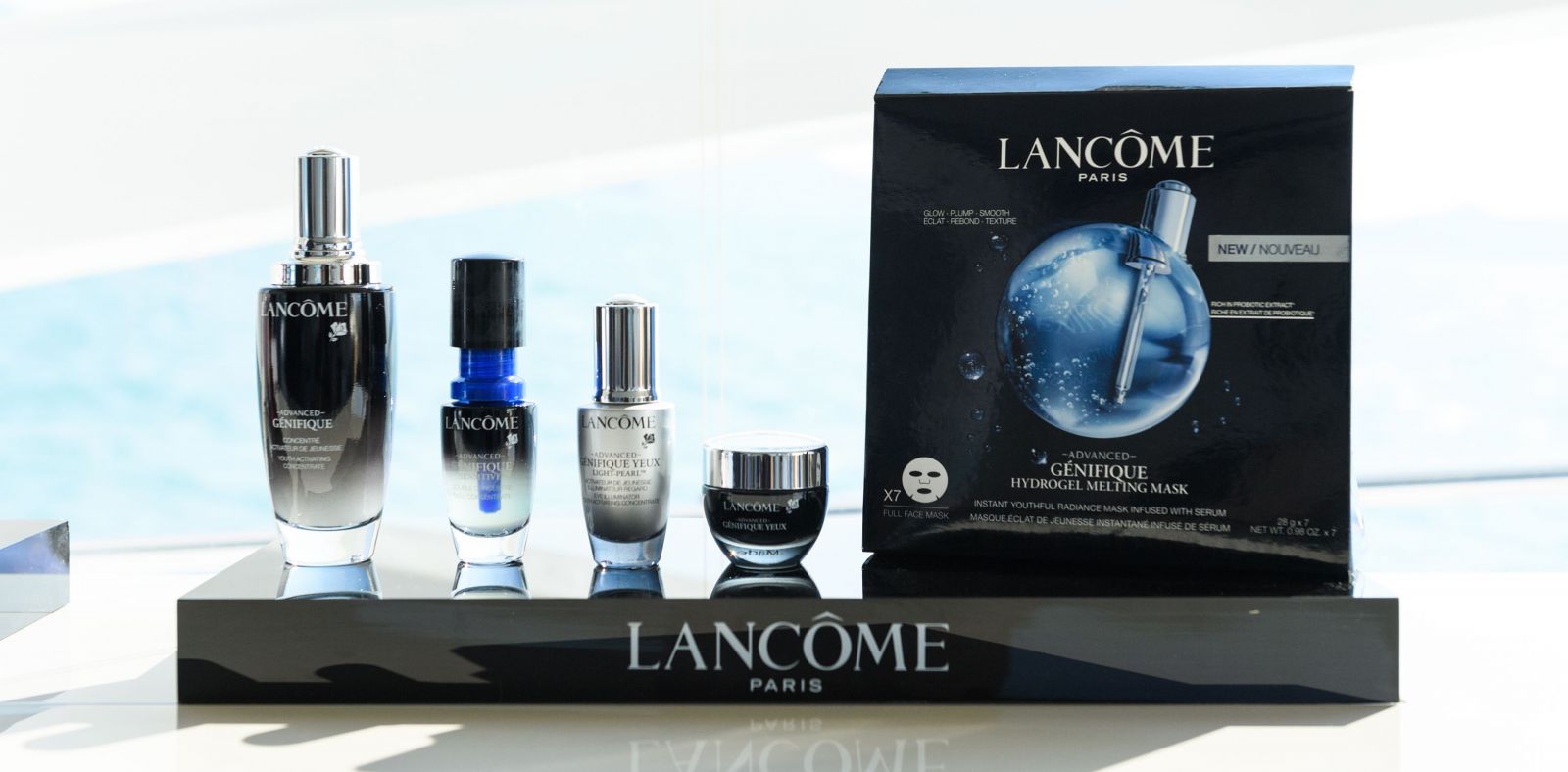 DFS developed an exclusive Advanced Génifique set for travellers.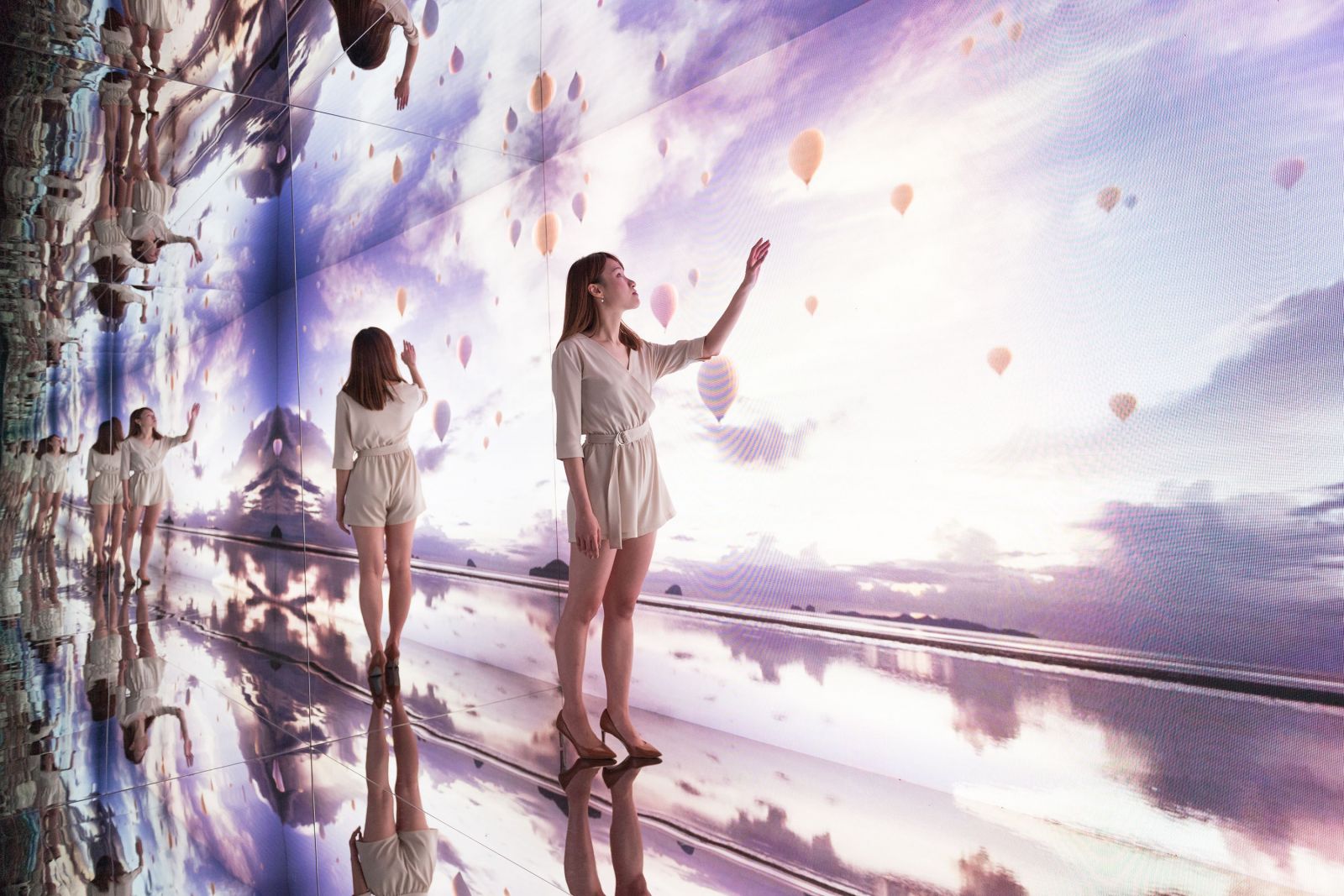 The Mirror Room Experience took consumers on a virtual journey around the world with Advanced Génifique.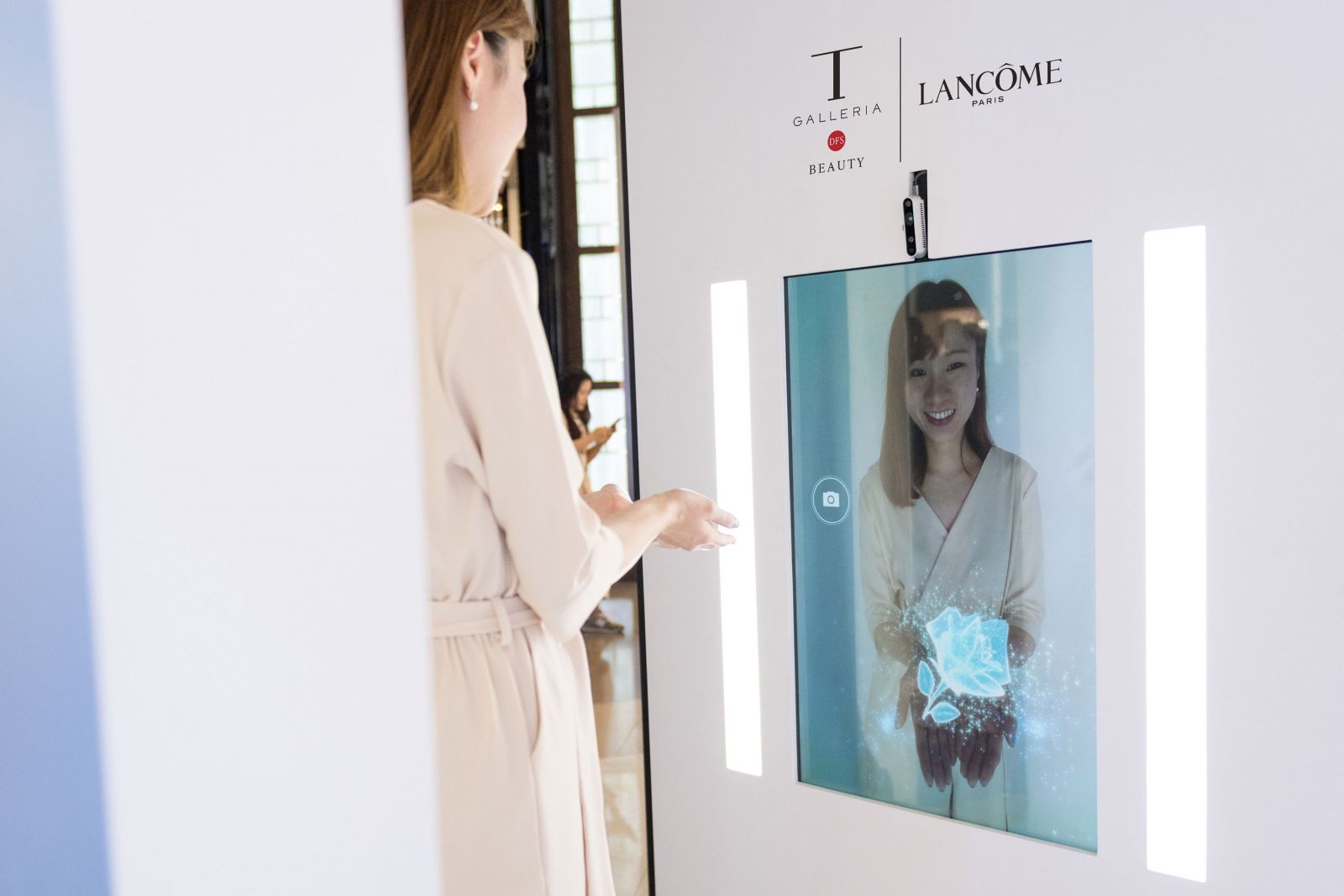 The pop-up store at Hysan Place was created with a mix of digital, light and interactive installations to bring consumers an immersive experience.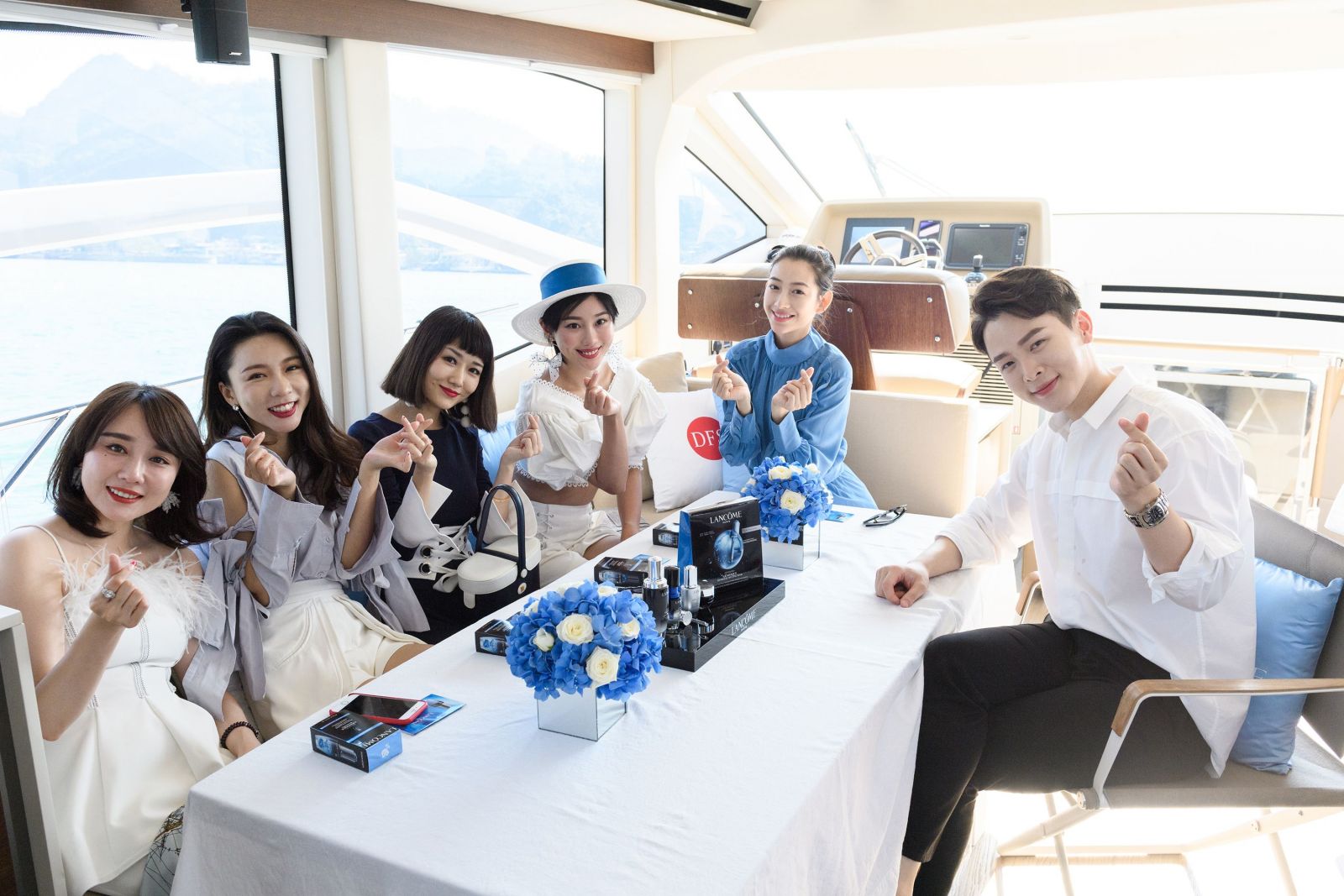 Chinese KOLs embark on their 'Journey to Radiance' with Advanced Génifique at the launch event in Hong Kong.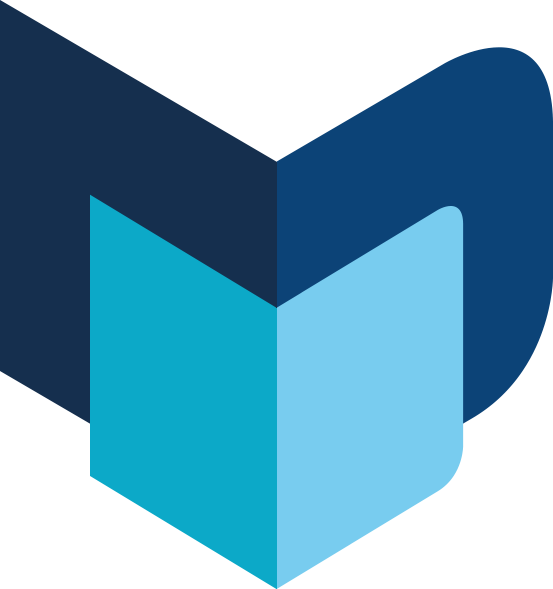 ---
The Moodie Davitt e-Zine | Issue 250 | 30 October 2018