30 OCTOBER 2018
---
The Moodie Davitt Stock Watch serves as an indicator of overall business confidence in the global travel retail & duty free industry. Share prices of major publicly listed companies that own travel retail operations are monitored on a weekly and year-to-date basis to offer an indication of business confidence in the sector.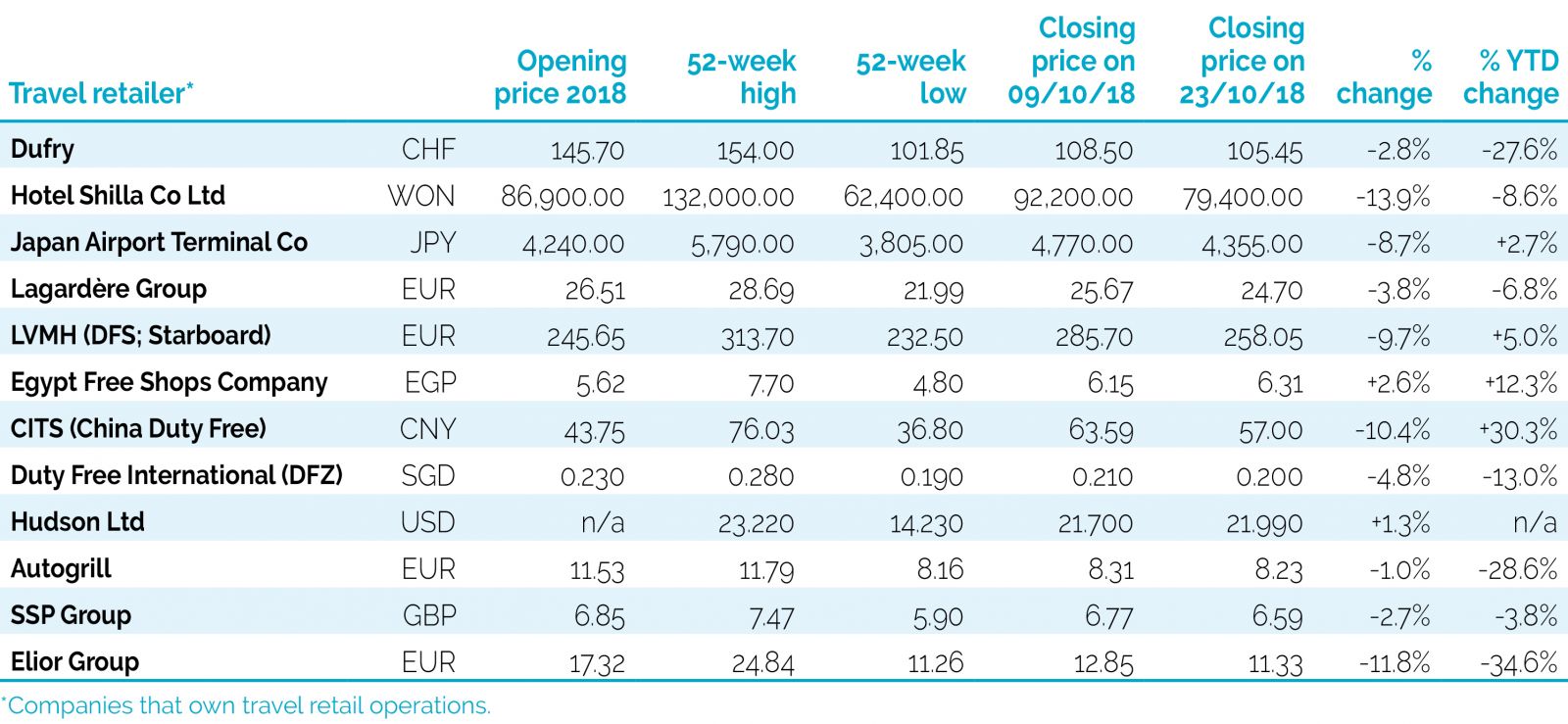 Shares in The Shilla Duty Free parent Hotel Shilla (-13.9%), Japan Airport Terminal Co (-8.7%) and China Duty Free Group parent China International Travel Service (-10.4%) fell amid a general slump on Asian stock markets. Multiple sources noted that investors were staying cautious amid fears of a trade war between the USA and China, weak economic data in key Asian markets and slowing earnings growth.
Hotel Shilla had been one of the top performers among the travel retail-related companies we track in the first half of the year. But its stock price is now -8.6% down on where it was on 1 January.
China International Travel Service's year-to-date differential is now +30.3%. This still makes it our top performer in 2018, but like other key Chinese stocks it is currently in reverse. Shares in the travel giant had been up +53.9% between 1 January and 25 September.
Japan Airport Terminal Co's year-to-date differential is now +2.7%.
Shares in DFS co-parent LVMH fell -9.7%, despite the luxury goods group recently reporting a +10% rise in revenue for the first nine months, to €33.1 billion. The company's year-to-date differential remains positive however, at +5%.
While Egypt Free Shops Company has also seen shares rise since 1 January (+12.3%), it is not the same story for Lagardère Group (-6.8%) and the slumping Dufry (-27.6%).
The three food & beverage companies we track also currently have negative year-to-date differentials: Elior Group at -34.6%, Autogrill at -28.6% and SSP Group at -3.8%.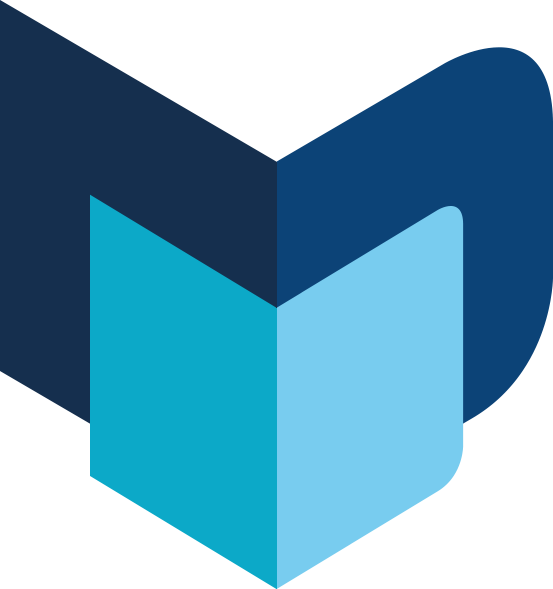 ---
The Moodie Davitt e-Zine | Issue 250 | 30 October 2018