---
Where there's no smoke, there's no fire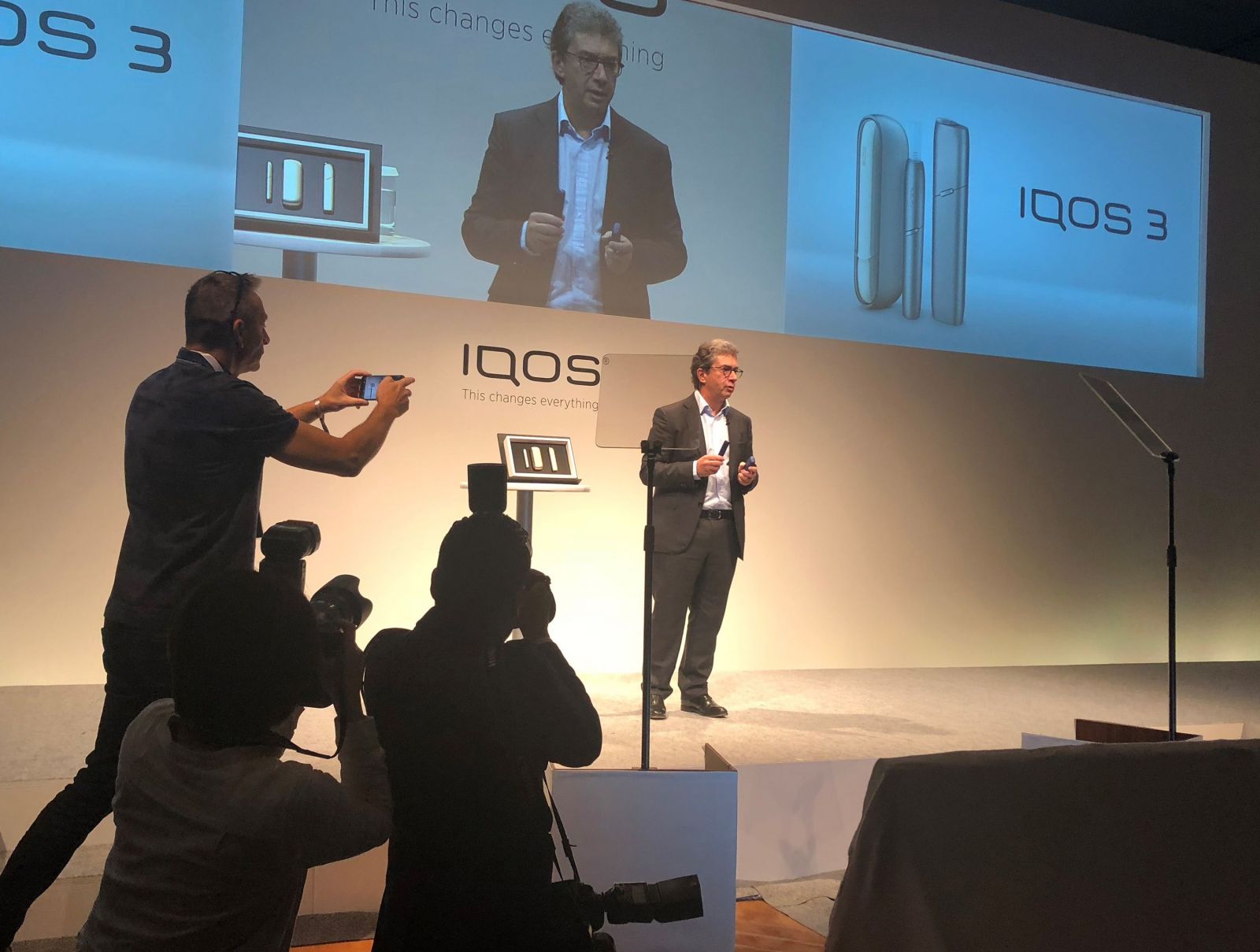 Philip Morris International Chief Executive Officer André Calantzopoulos: "Across the world, there are almost 6 million smokers that have already quit cigarettes and fully switched to IQOS – and more than half of them are in Japan."
Philip Morris International (PMI) last week celebrated the launch of its 'next generation' IQOS products during a spectacular event at Tokyo's renowned Happō-en. The tobacco giant had earlier unveiled the IQOS 3 and IQOS 3 Multi smoke-free tobacco products at a media conference in the city.
Addressing a huge crowd of influencers, reporters (including The Moodie Davitt Report Founder & Chairman Martin Moodie) business partners and company executives in a catwalk-style reveal of the new lines, PMI Chief Executive Officer André Calantzopoulos said: "Across the world, there are almost 6 million smokers that have already quit cigarettes and fully switched to IQOS – and more than half of them are in Japan [IQOS was launched in Nagoya in 2014 – Ed].
"So, it's only right, I think, that we have come back to Japan to kick off our global launch and announce the introduction of the best IQOS yet."
What followed, as the following preliminary report reveals, was a launch extravaganza, that drew a barrage of media headlines and millions of social media impressions around the world. Below is a pictorial snapshot of the event while on the following pages we bring you examples of social media reaction.
[Note: The Moodie Davitt Report was the sole travel retail media present at the launch. We will bring you an extensive follow-up report, including extensive interviews with senior PMI management as part of our comprehensive tracking of the evolution of reduced-risk tobacco products in travel retail, a development of profound importance for the channel.]
"One day we will stop selling cigarettes – that's our ambition."
– André Calantzopoulos, CEO Philip Morris International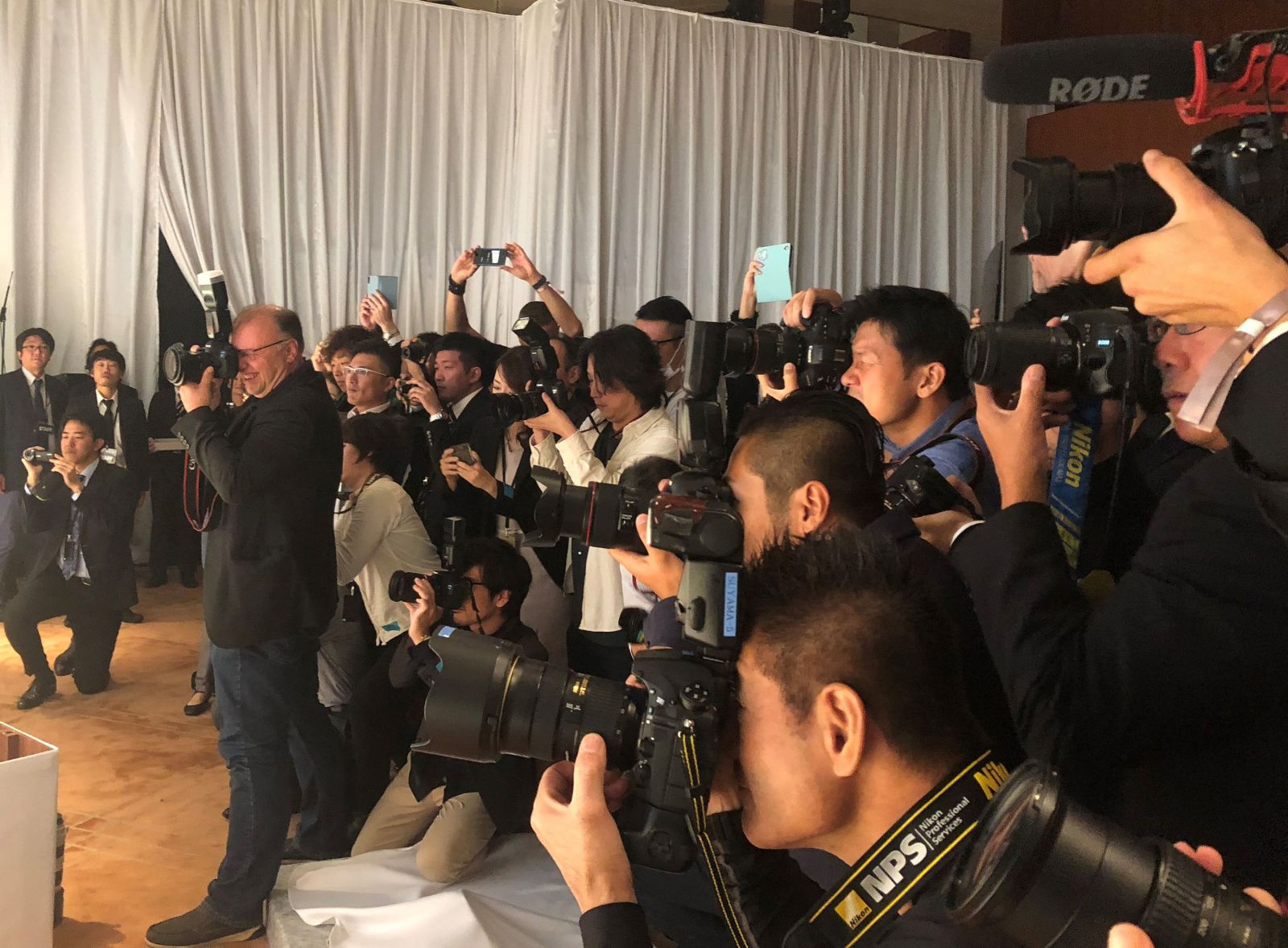 A packed press conference drew mainstream media, bloggers and influencers from all over the world.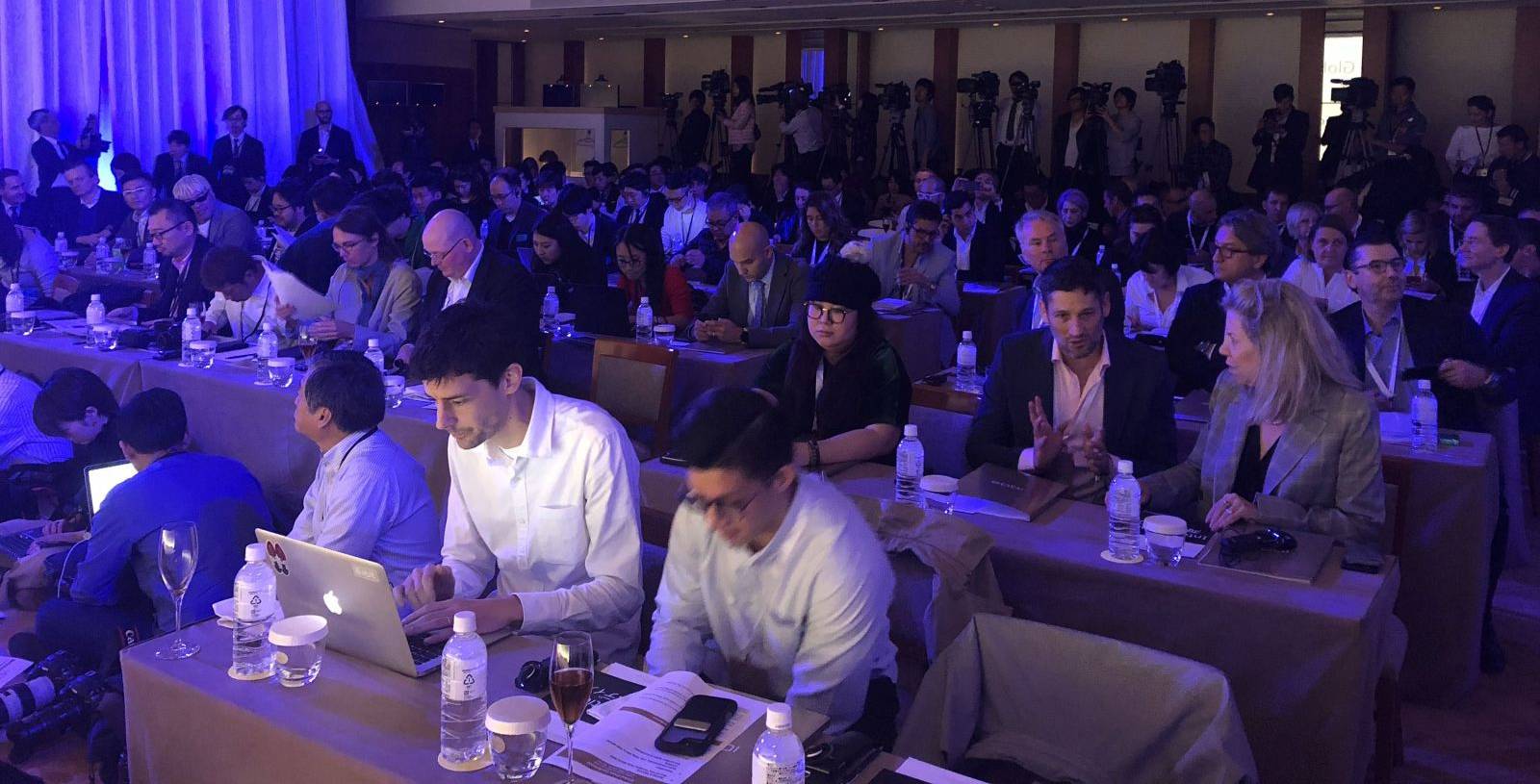 According to PMI, the fact that the tobacco does not burn in IQOS offers a crucial advantage over traditional smoking. In a combustible cigarette, tobacco burns at temperatures of over 600°C, generating smoke that contains large amounts of harmful chemicals.
With IQOS, the tobacco is heated to much lower temperatures, up to 350°C, without combustion fire, ash, or smoke but still with the familiar taste of heated tobacco. PMI research shows that the levels of harmful chemicals are significantly reduced compared to cigarette smoke and it is pouring heavy investment into scientific research to validate that proposition.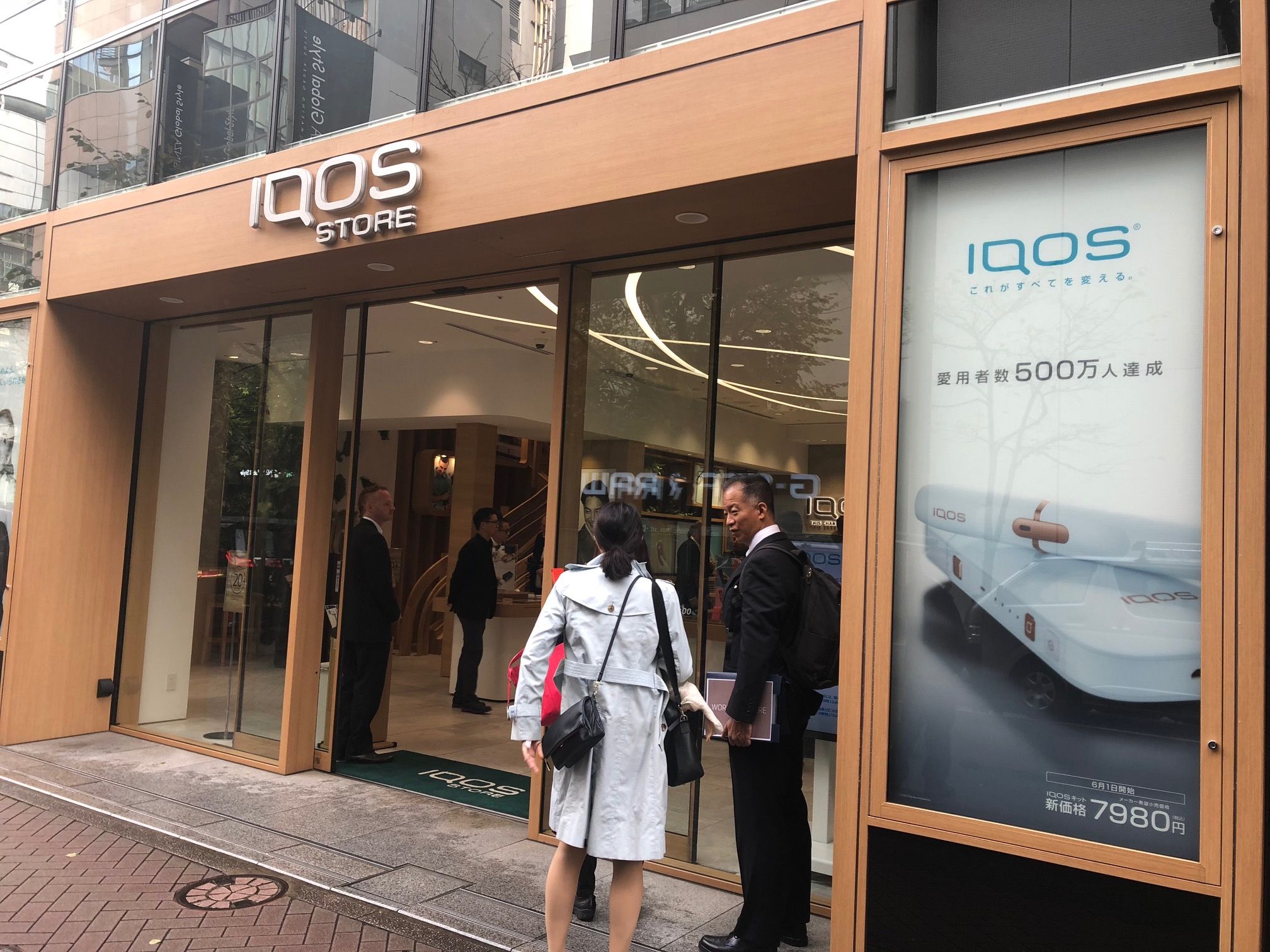 Before the launch, PMI organised a media tour of the IQOS flagship store in Tokyo's upscale Ginza shopping district.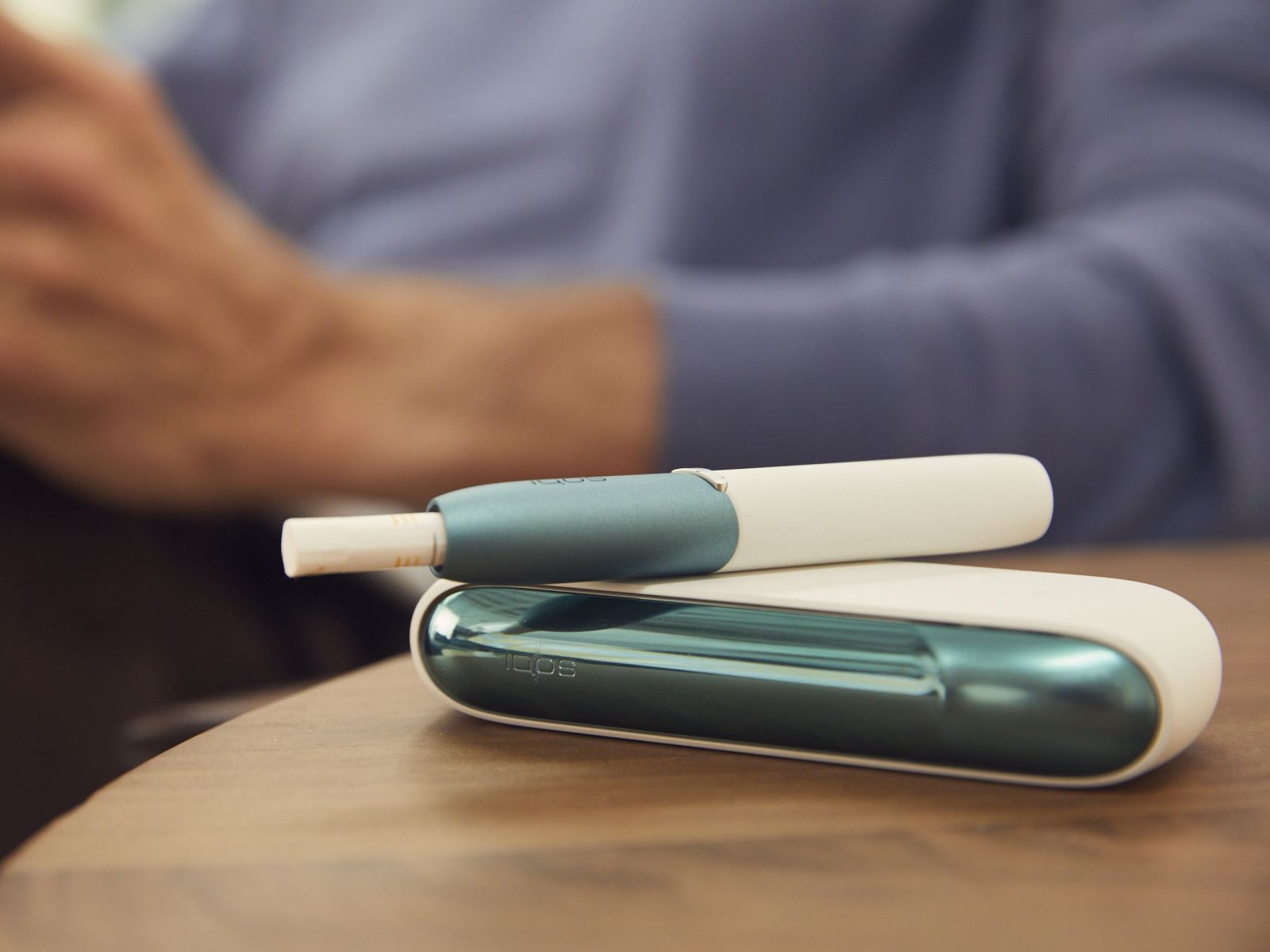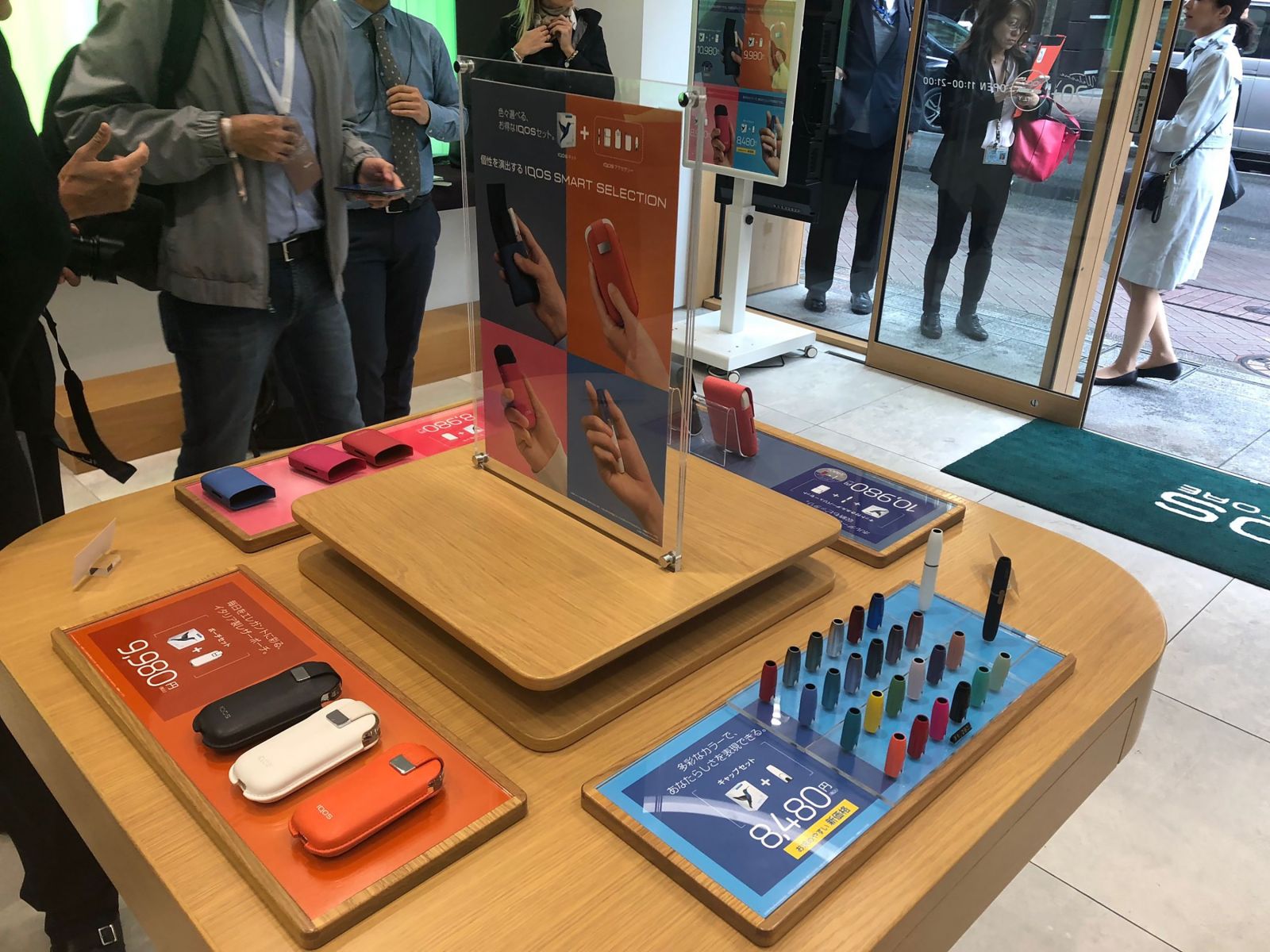 High times at Happō-en as IQOS changes everything
You had to be here in Tokyo to understand it. Something big is happening. Something global.
Attending the launch of Philip Morris International's 'next-generation' IQOS (smoke-free, reduced-risk) products has been like experiencing a rock festival fused with a religious revivalist meeting, then merged with a blockbuster new season's fashion launch and with a Steve Jobs-type Apple iPhone reveal thrown in. It involves a plot that if you had predicted it 20, perhaps even ten, years ago you would have been dismissed as the equivalent of a flat earth believer.
The global press conference yesterday was compelling enough but last night's event in Tokyo was the real deal. It was as ritzy, glitzy and downright classy as any launch I have attended in over three decades of covering this business – including numerous big beauty, fashion and retail introductions. Trendy, impossibly stylish influencers from across Asia; hard-bitten journalists from the world's top media titles; fans, no make that devotees of not a fashion or beauty or car brand but a tobacco product. All in an atmosphere that at times resembled the second coming.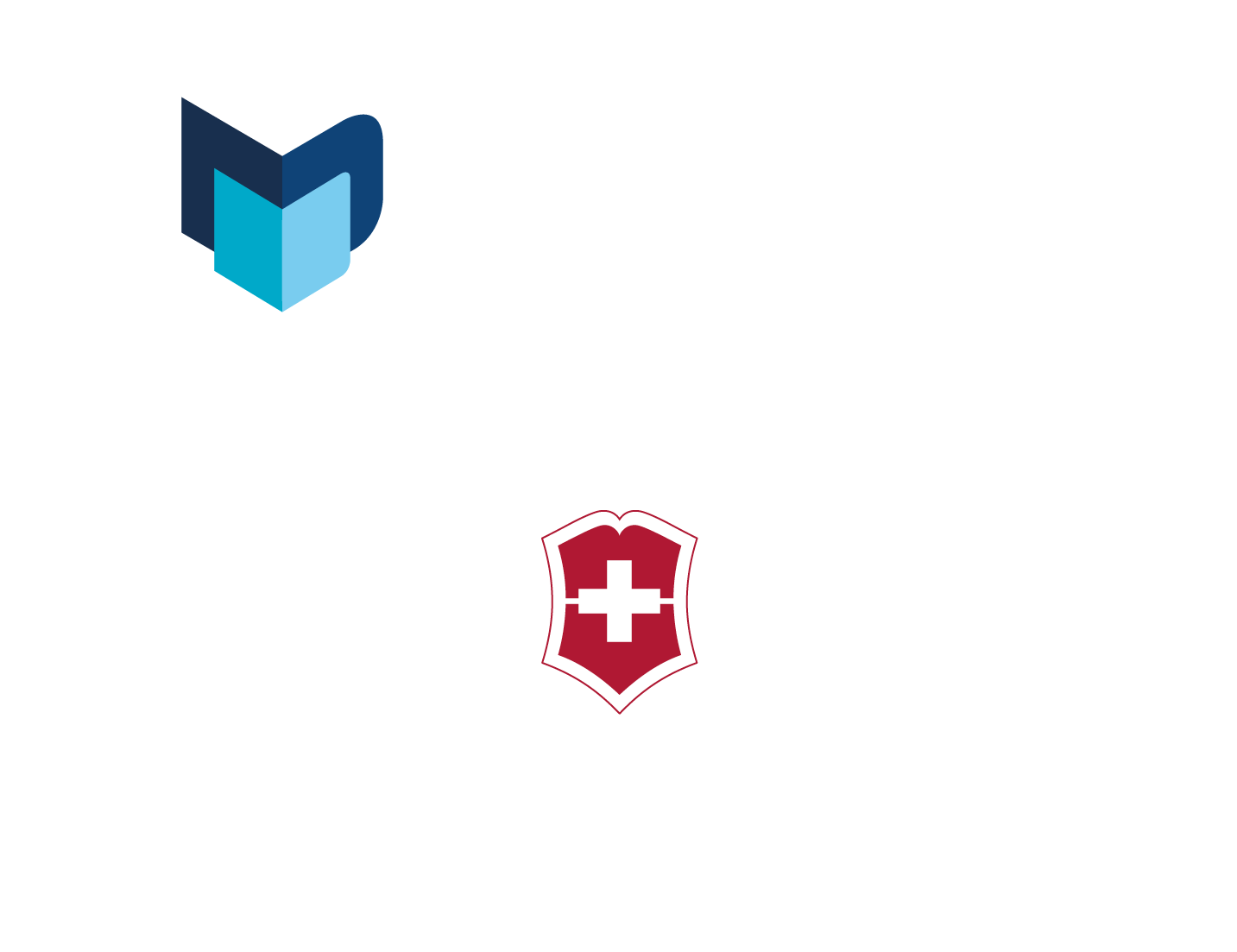 More from The Moodie Blog…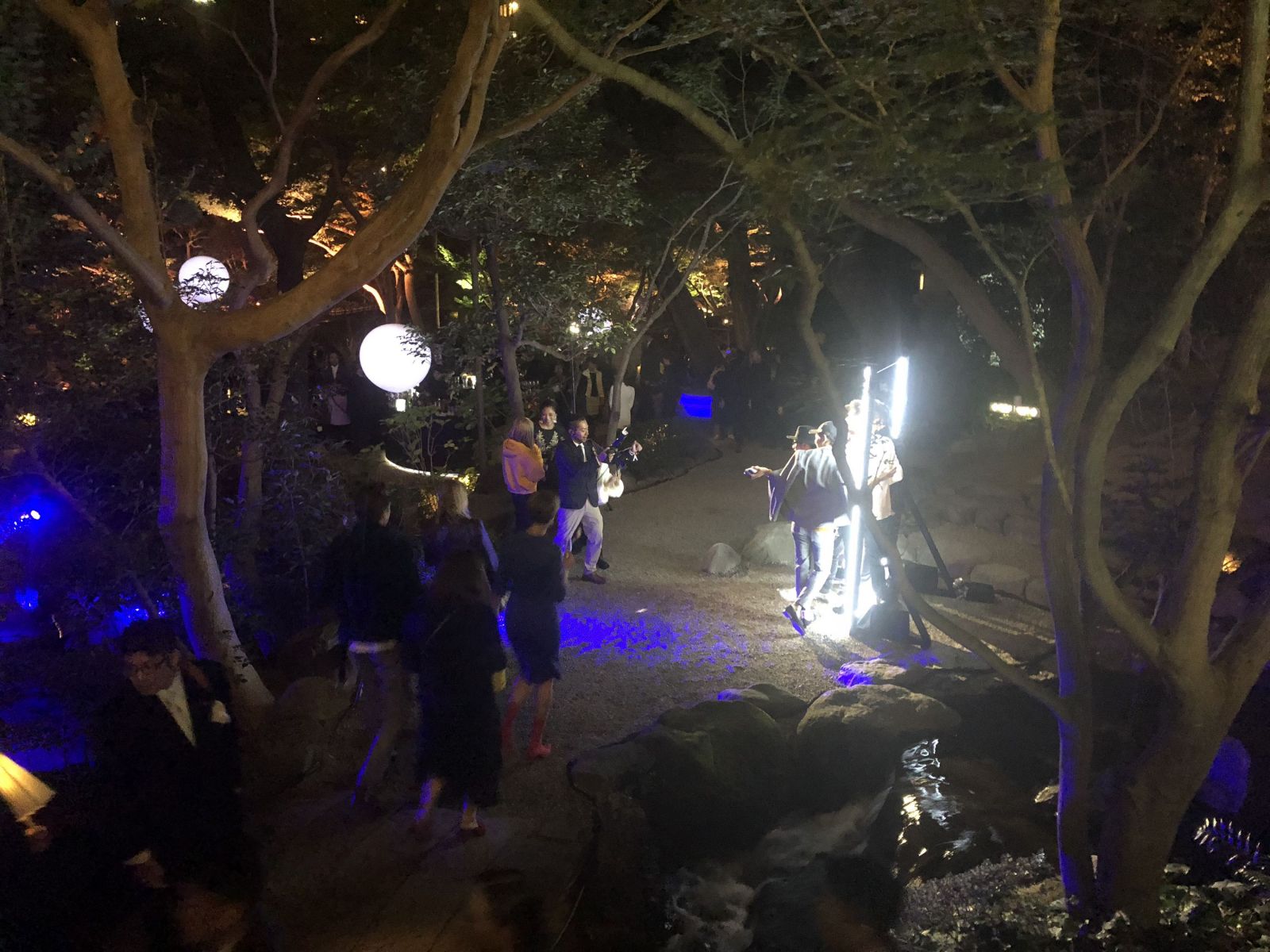 The next-generation IQOS launch was celebrated at Tokyo's exquisite Happō-en, a sanctuary-like combination of traditional gardens, architecture, culinary techniques, art and music.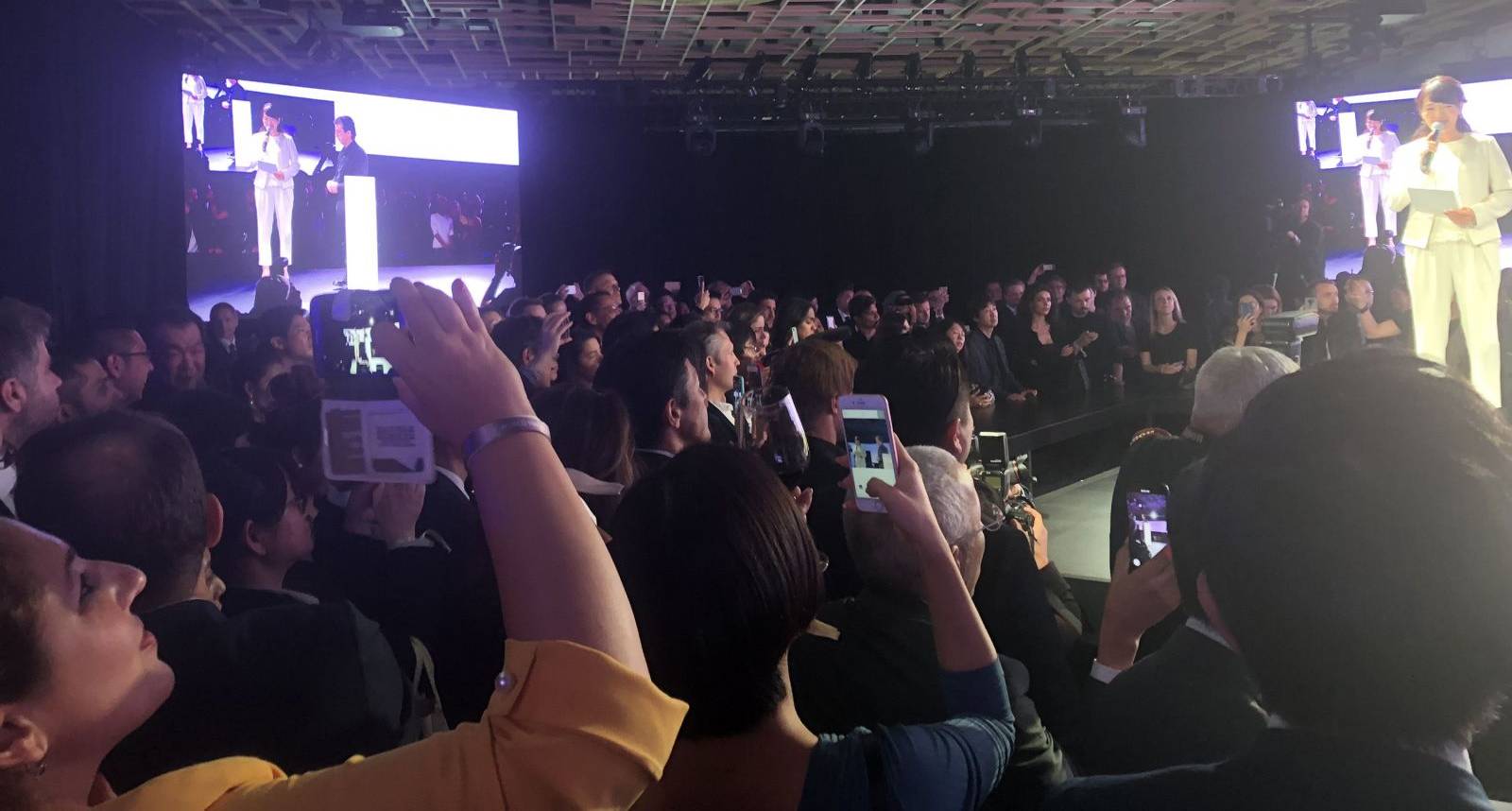 PMI Chief Executive Officer André Calantzopoulos treated a huge audience of influencers, journalists, business partners and company executives to a catwalk-style reveal of the new IQOS product lines.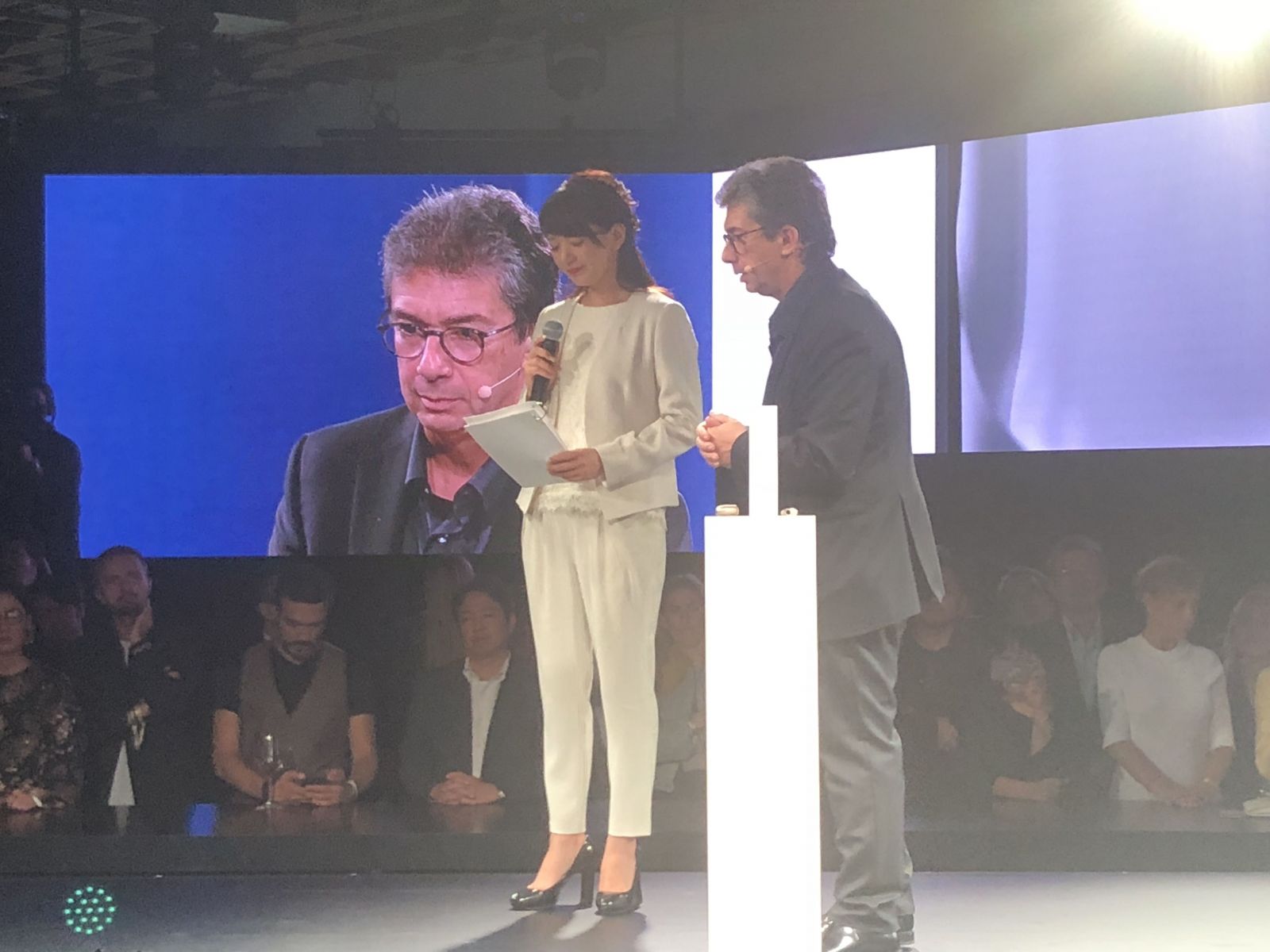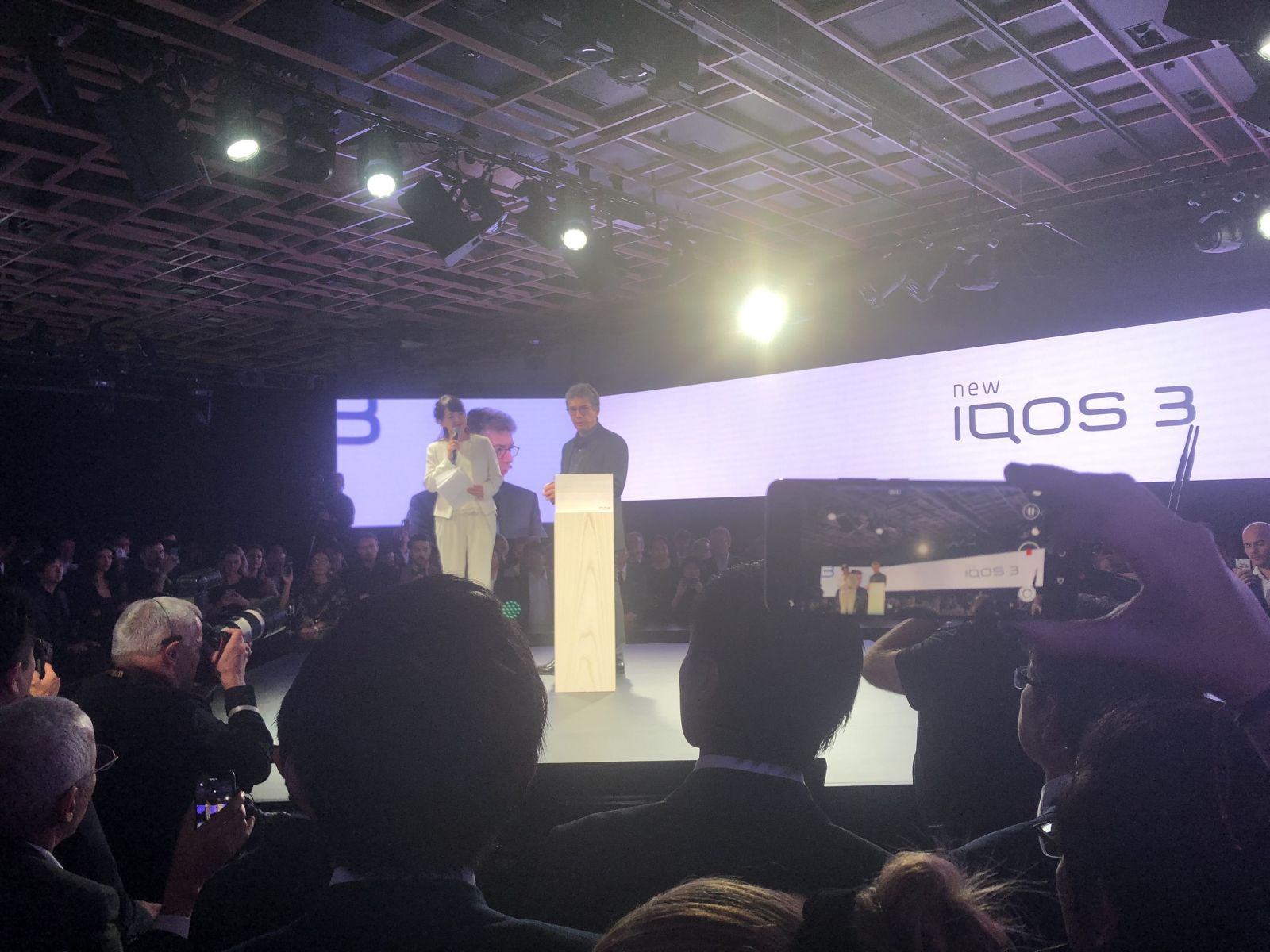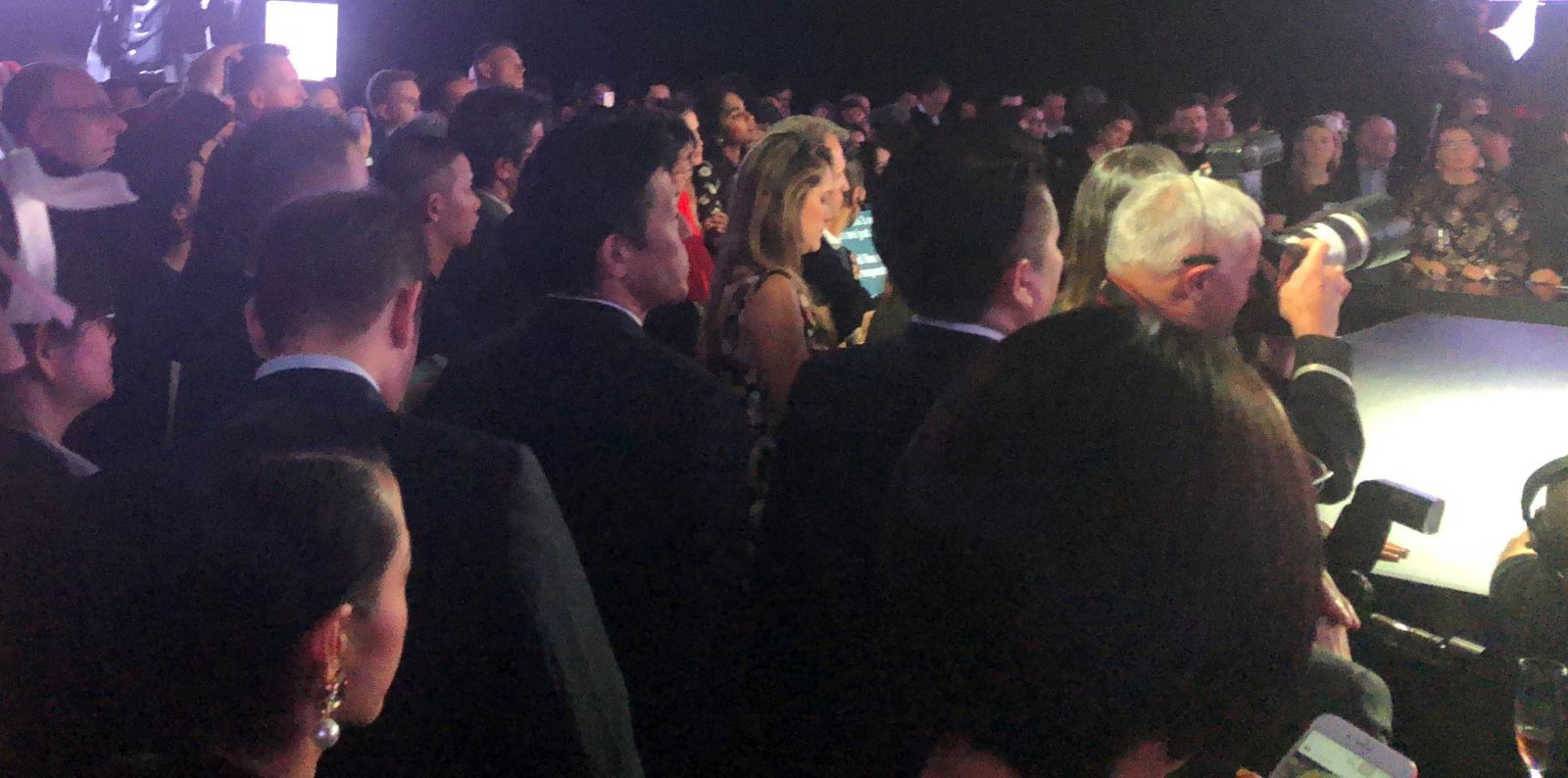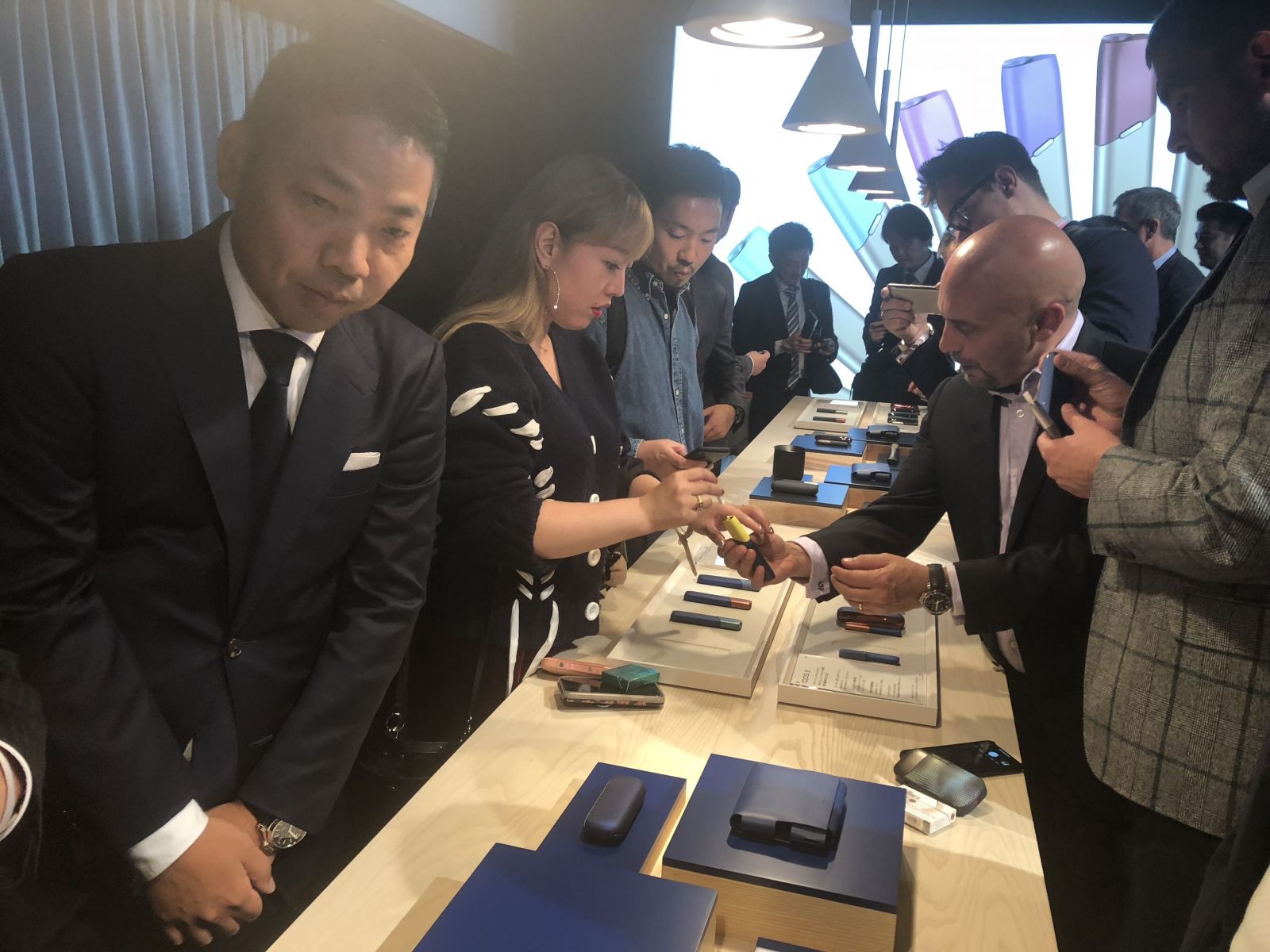 Guests discover the new IQOS lines.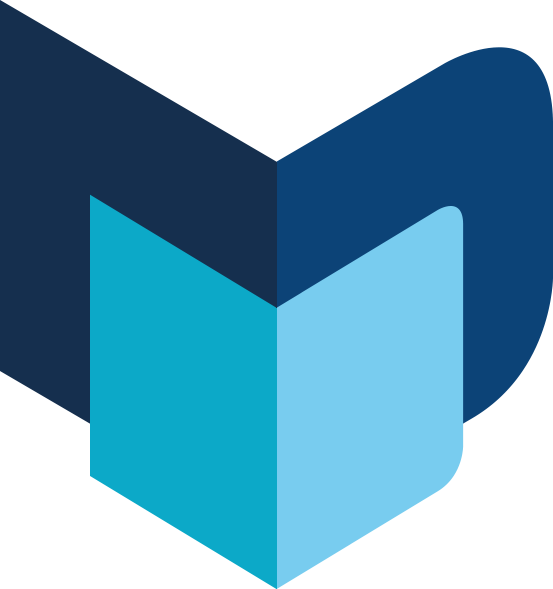 ---
The Moodie Davitt e-Zine | Issue 250 | 30 October 2018