---
Championing excellence in a high-growth category
This was a milestone year for the sunglasses category in Cannes, as suppliers and retailers gathered for the tenth annual Sunglasses Workshop & Awards, with debate about the sector's evolution complementing a celebration of best practice in the business. Kevin Rozario.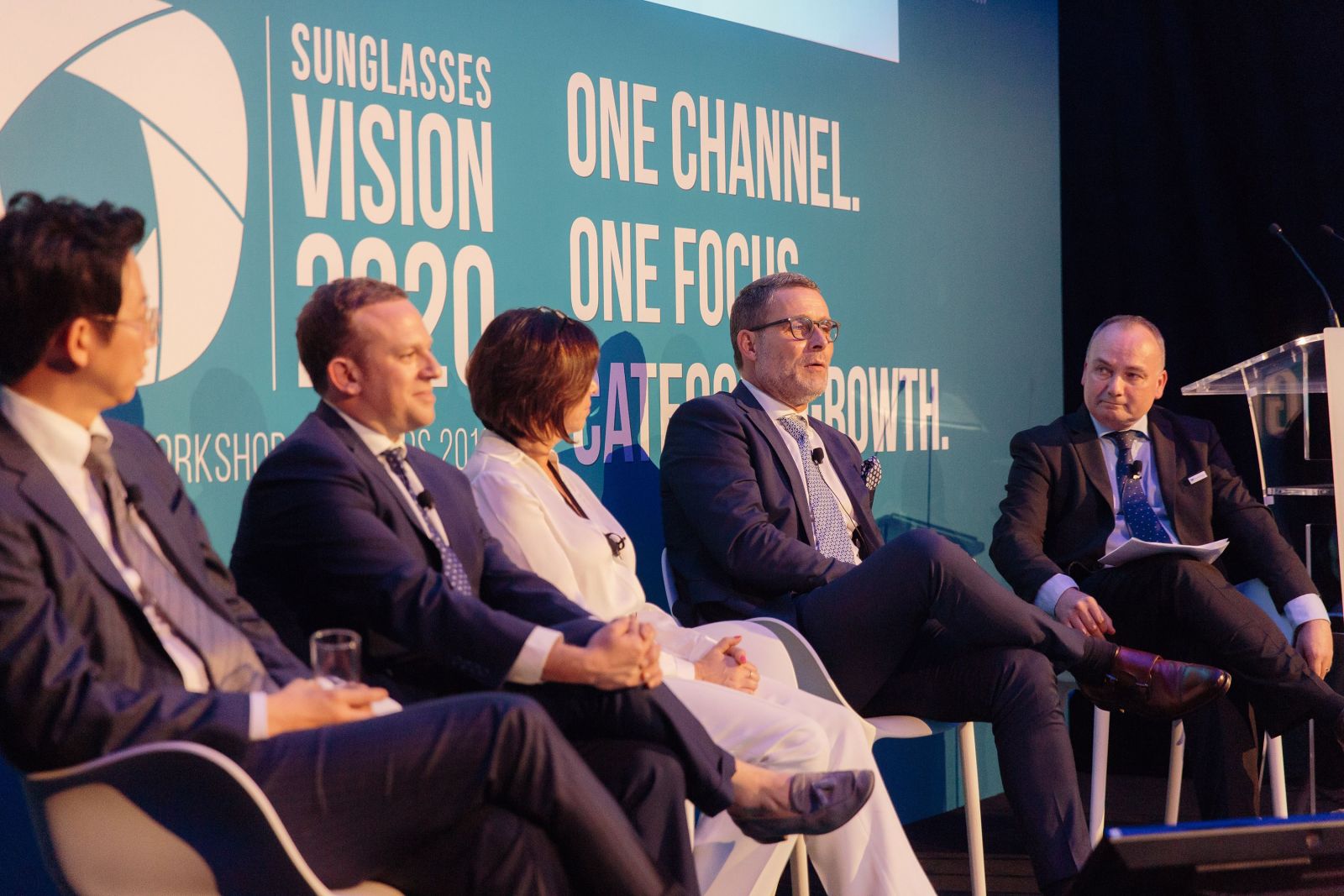 Drawing the key themes into the light: The Moodie Davitt Report's Dermot Davitt chaired the workshop, with a strong retailer line-up that included (l-r) The Shilla Duty Free Senior Director Fashion & Accessory Group Jeff Lee, DFS Group Global Merchandising Director Fashion, Watches, Jewelry and Accessories Jason Blejwas, Harding Retail Director of Buying & Merchandising Suzanne Mahoney and Dufry Group Head of Global Category Management Watches/Jewelry/Accessories Beat Schärer.
Global duty free retailer Dufry and cruise line MSC Cruises captured the top retailer accolades at the annual Sunglasses Workshop & Awards, with record levels of entries in the event's tenth year.
In total, eight honours were available, two of which went to DFS Group. This year, a special sunglasses partnership award was also given to Gebr. Heinemann.
2017 winners were not able to enter the same award category but they were invited to make the awars to 2018 winners.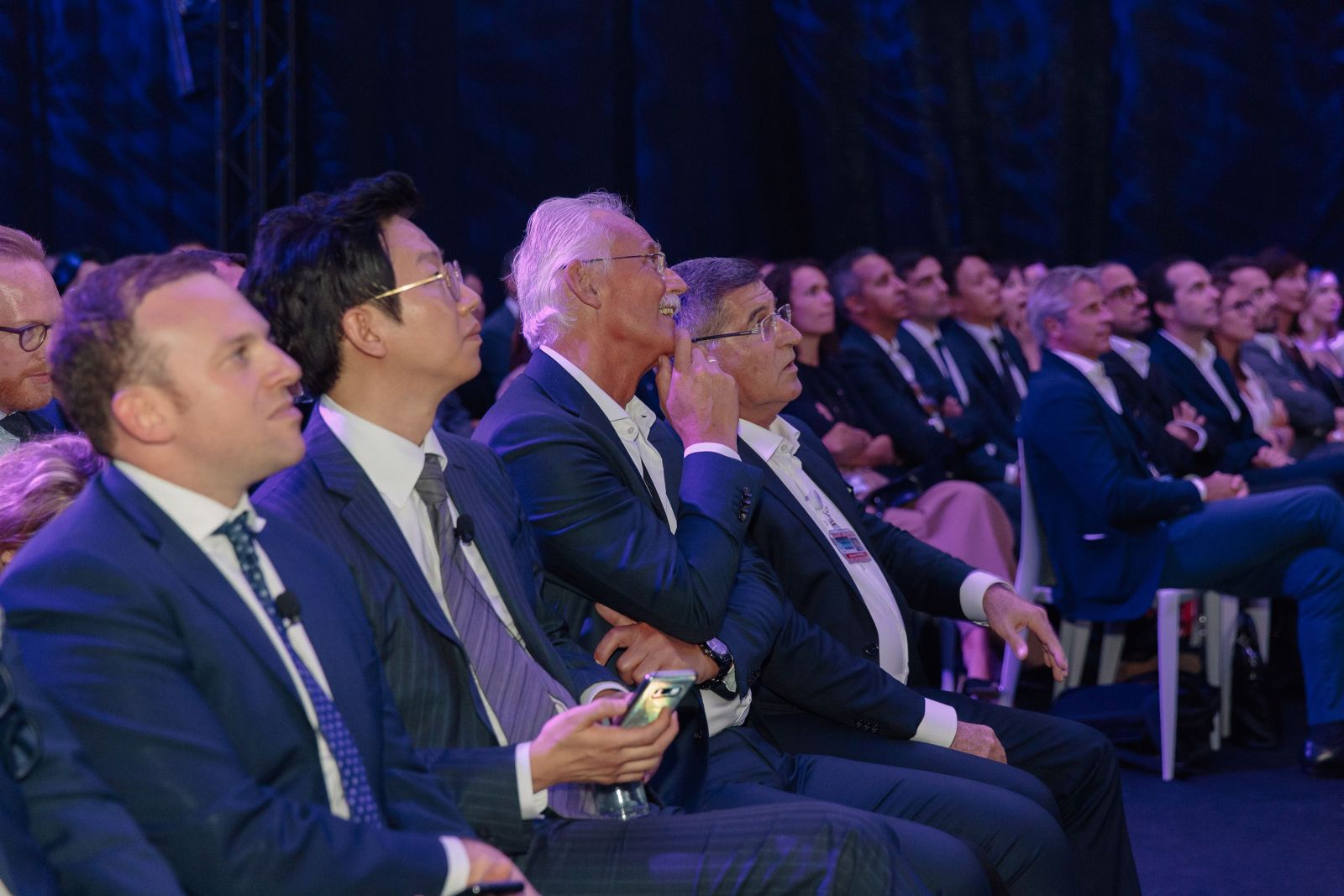 Sunny outlook: Stakeholders gathered at the event as they assessed a category that has grown sharply over the past ten years.
Sunglasses has become a key component of the fashion and accessories segment in the past decade. It grew by +4.6% to US$1.8 billion last year, from US$1.7 billion in 2016, marginally ahead of fashion and accessories' +4.5% to US$9.5 billion.
The event was co-sponsored and judged by leading sunglasses suppliers De Rigo, Essilor, Kering Eyewear, Luxottica, Marchon, Marcolin, Maui Jim and Safilo.
Below we present a pictorial report covering the big winners.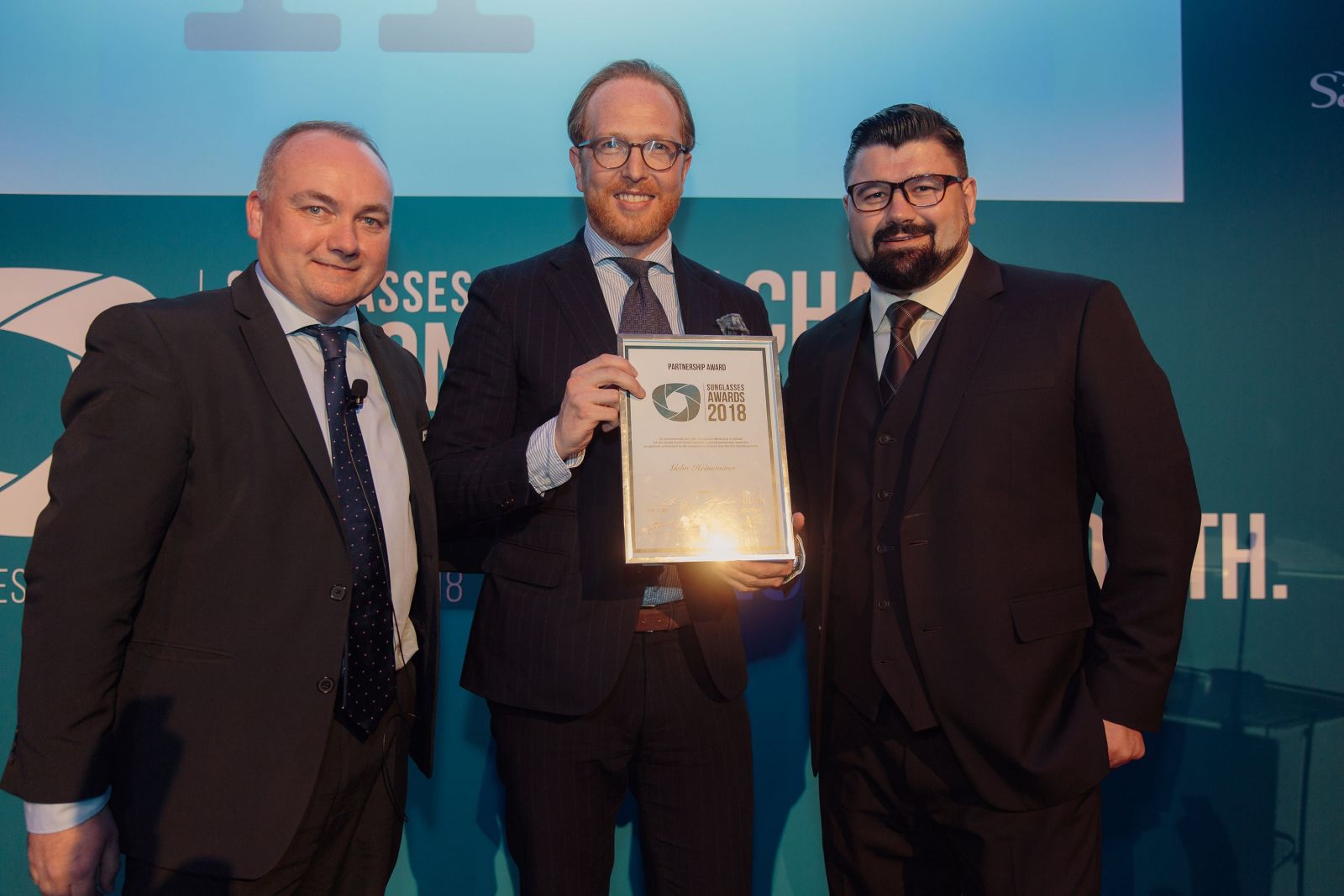 Tenth anniversary special award: Gebr. Heinemann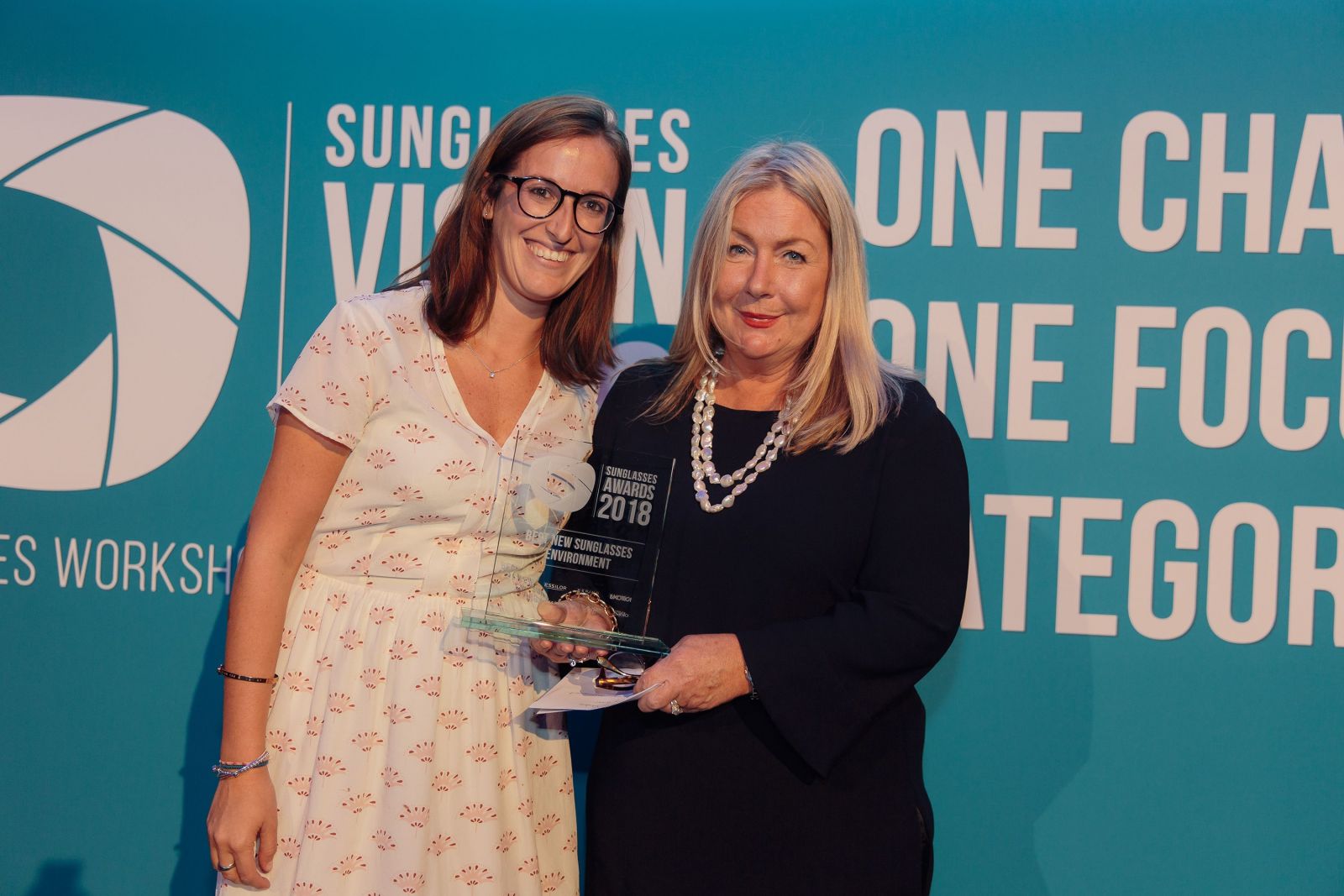 Best new sunglasses environment: King Power International Group (King Power Rangnam downtown store, Bangkok)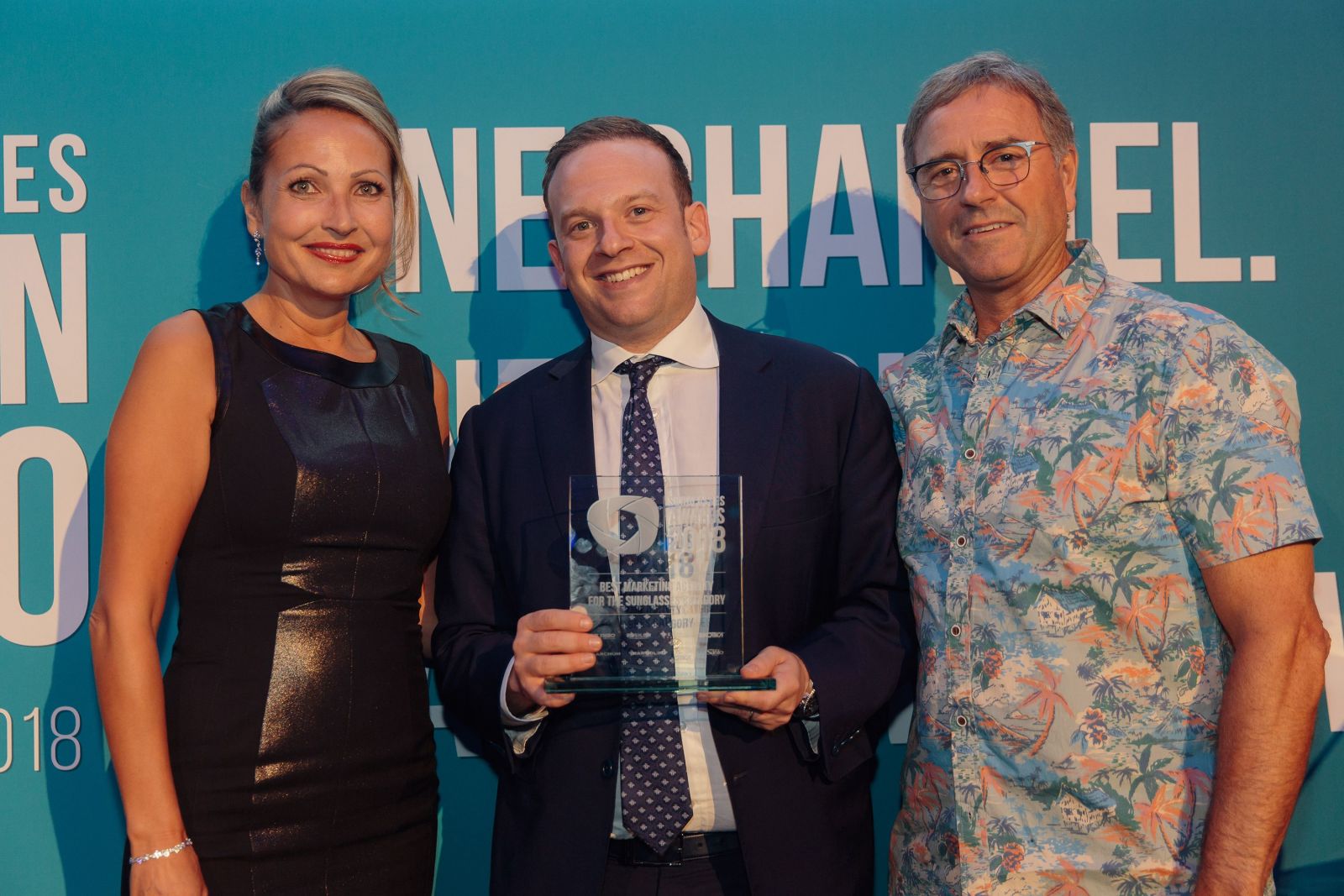 Best marketing initiative: DFS Group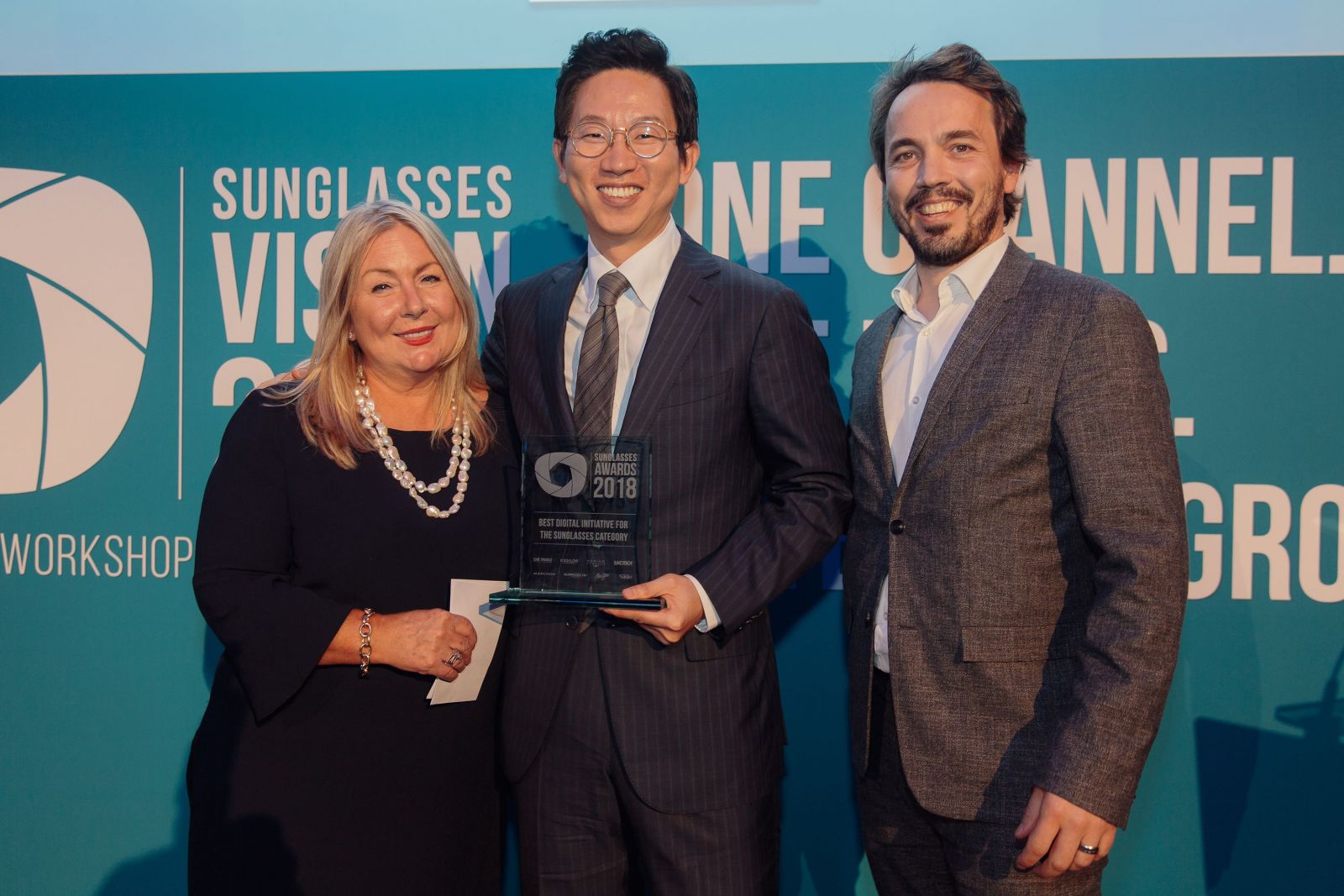 Best digital initiative: The Shilla Duty Free (Tipping review platform)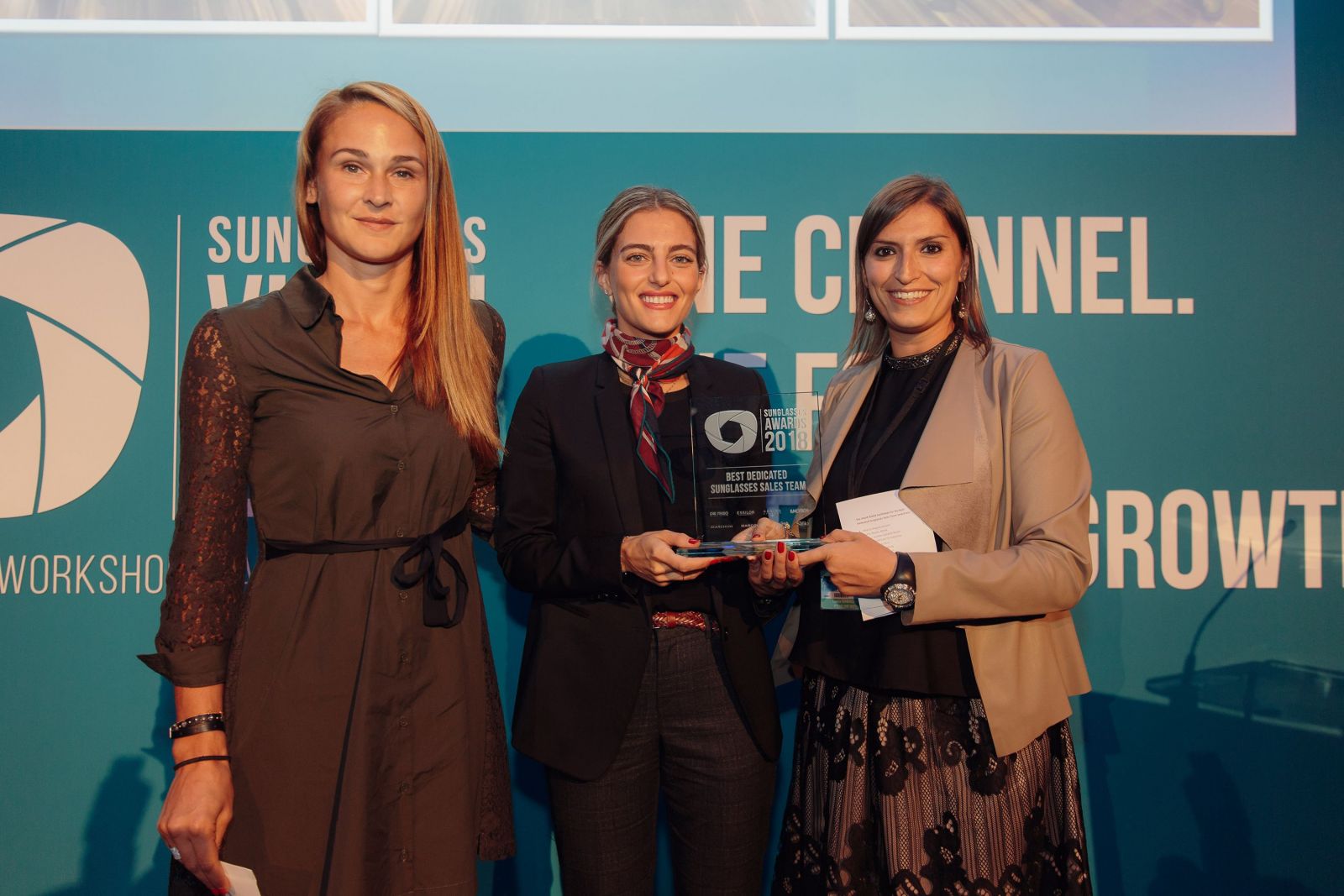 Best dedicated sunglasses sales team: Beirut Duty Free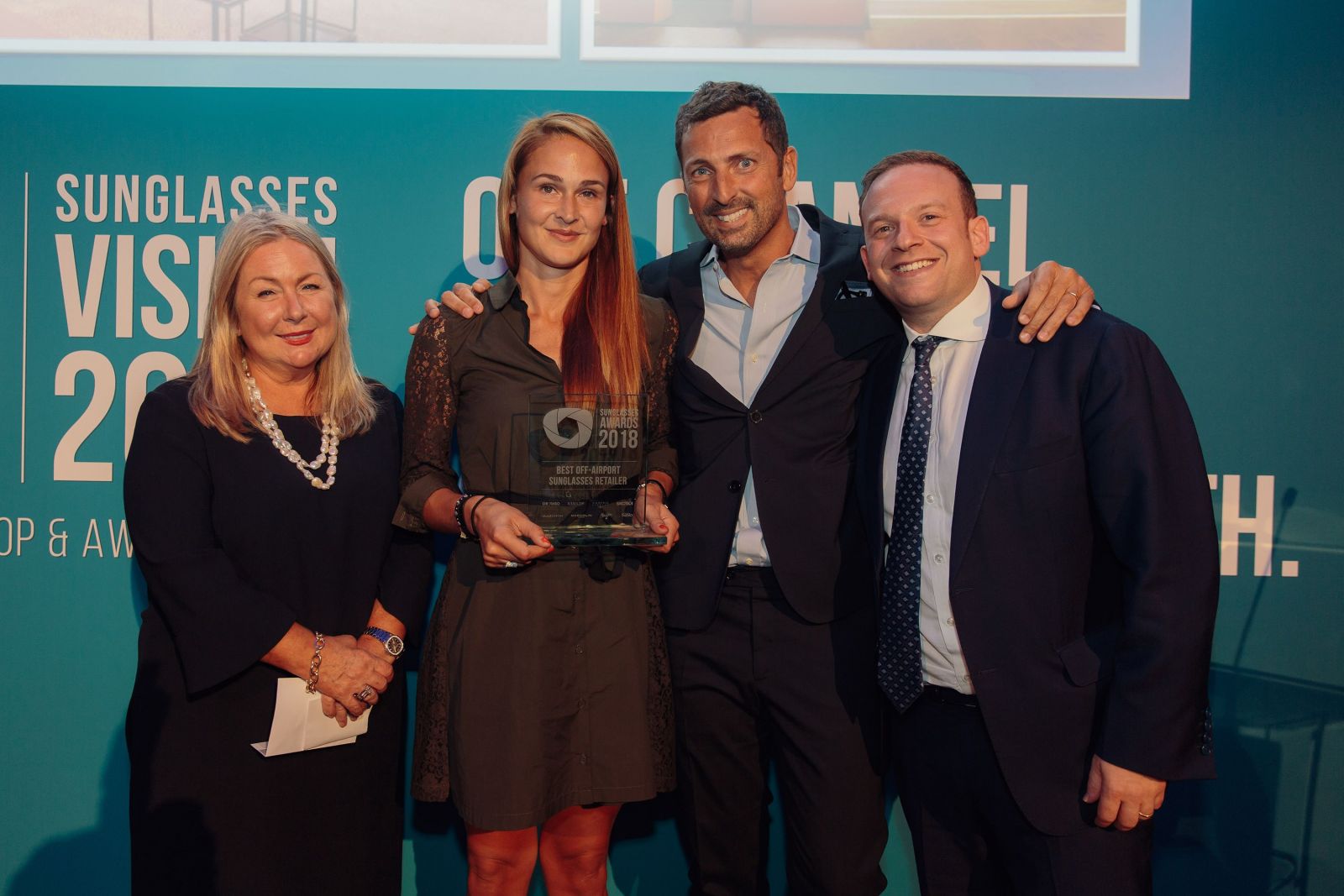 Best off-airport sunglasses retailer: DFS Group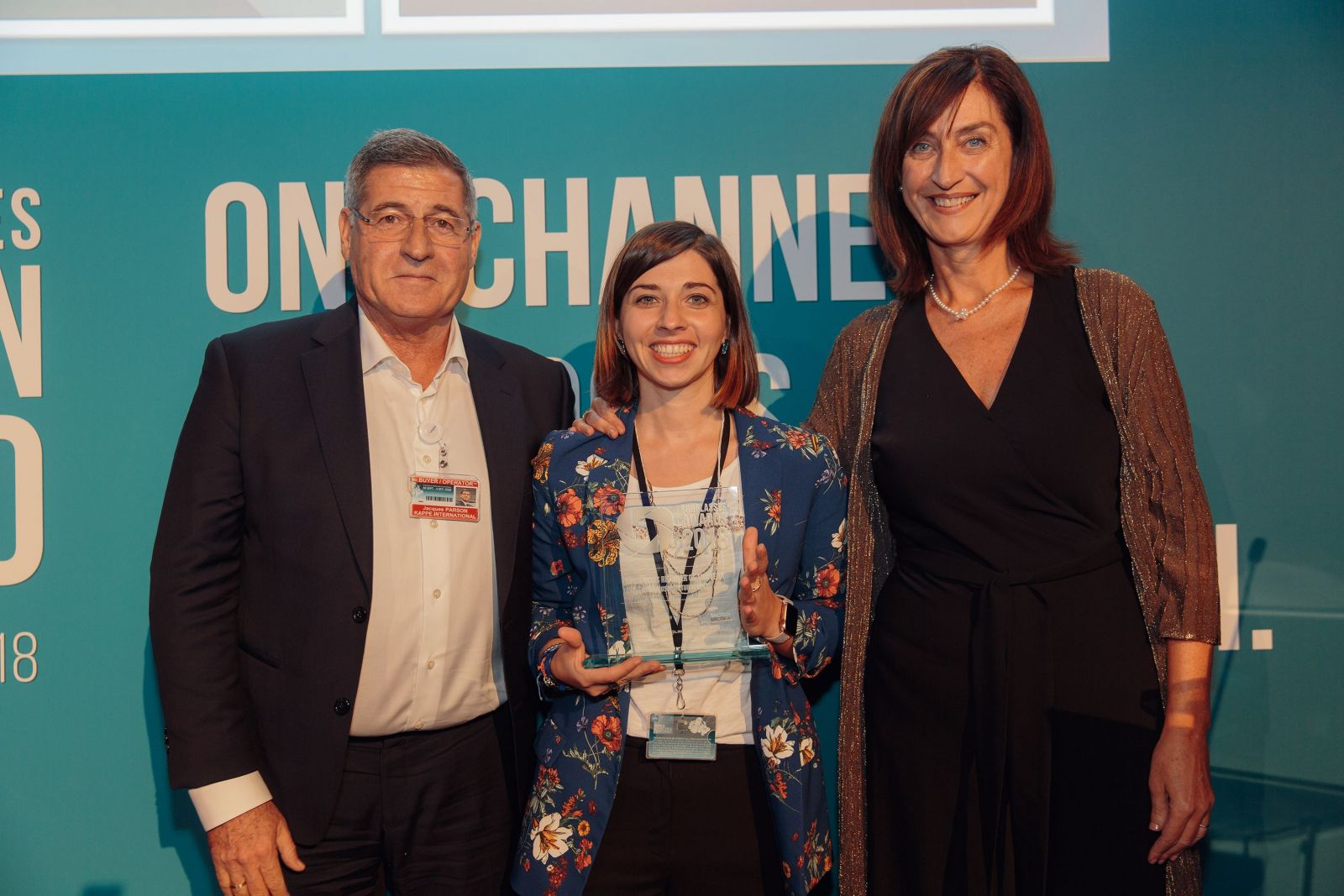 Sunglasses retailer of the year (below US$2 billion): MSC Cruises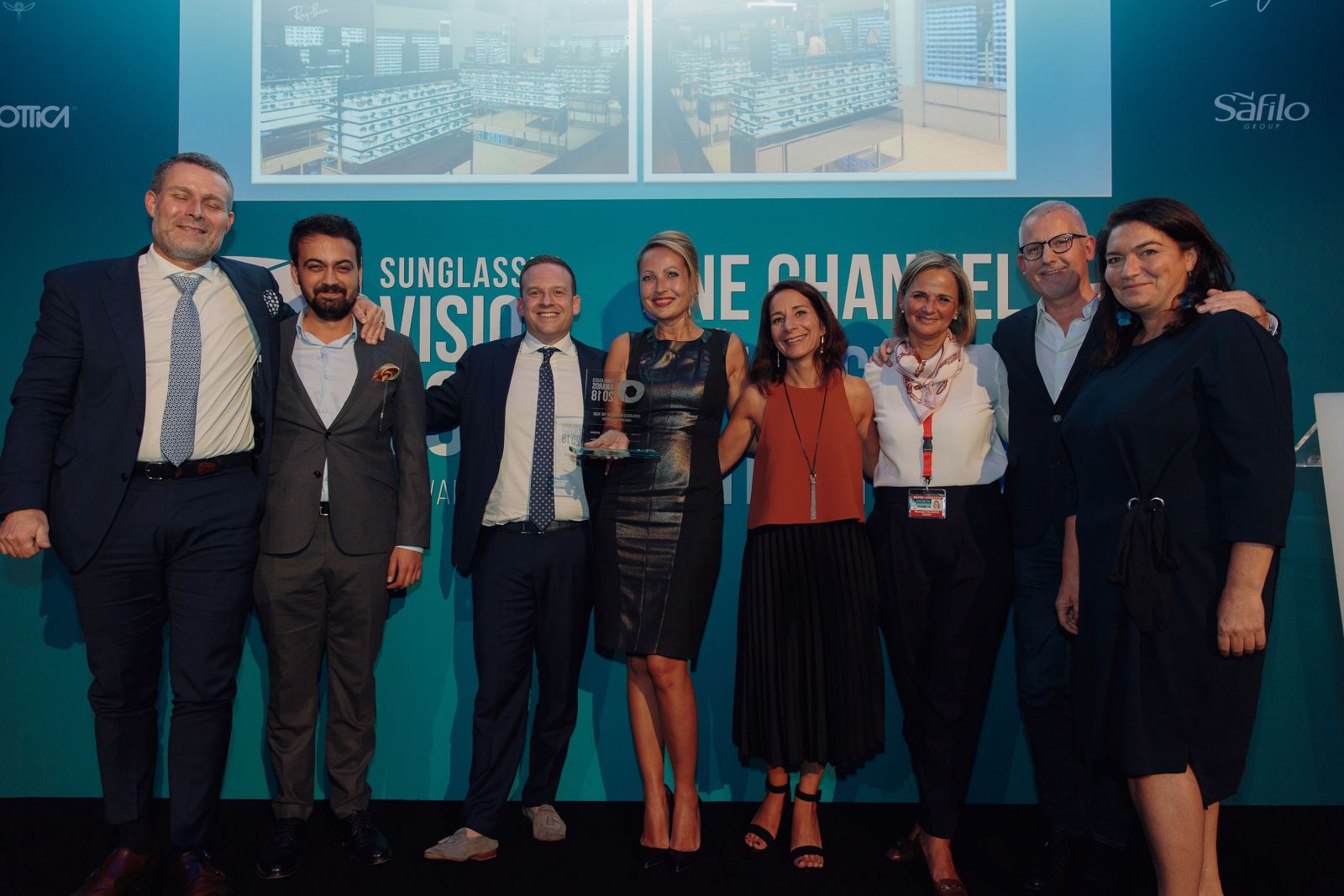 Sunglasses retailer of the year (above US$2 billion): Dufry
Note: Dubai International won in the 'Most supportive airport authority for sunglasses' category.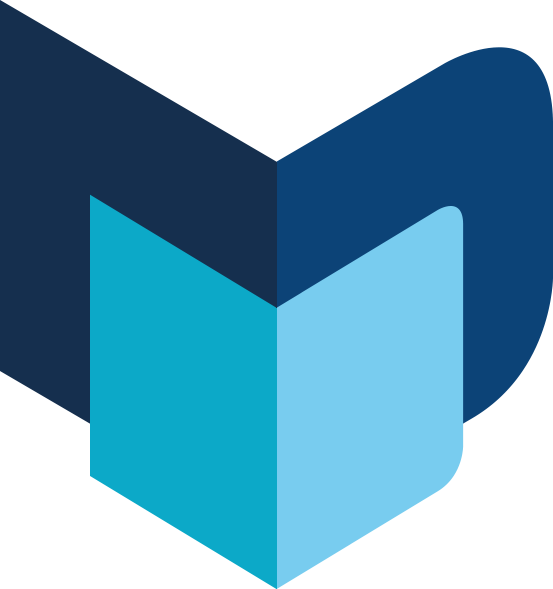 ---
The Moodie Davitt e-Zine | Issue 249 | 11 October 2018