Flio's stated aim is to be the app for airports worldwide. With increased investment and positive user and airport pick-up, the app is building strong momentum.



Martin Moodie

spoke to Flio Chairman

Brian Collie

about the journey so far, personalisation and the power of possibility in the ever-evolving digital world.
One app for all airports: This video captures the essence of the Flio proposition.
Introduction: Launched in August 2015, Flio is now the world's most-used airport app, according to its founders, with over three quarters of a million users installing it. That consumer base generated some 15 million airport visits last year.
The app was founded by serial digital entrepreneur Stephan Uhrenbacher and Brian Collie (the former BAA Group Retail Director, Chairman of World Duty Free and Chairman of lastminute.com). Collie says the app is on target to reach one million installers soon and 20 million visits. But not only that, time spent on the app tripled in the second quarter of 2018 while registrations tripled in the third quarter.
"The key growth drivers have been marketing, product enhancements, the introduction of flight tracking, and the integration of the easyJet app" says Collie.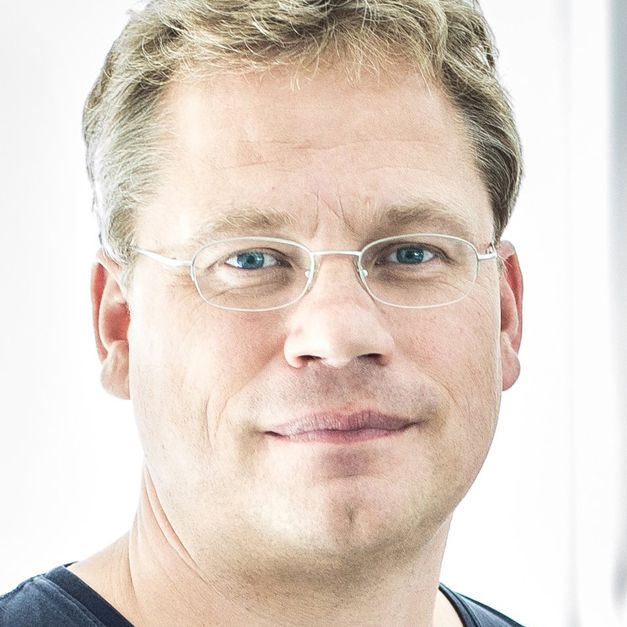 Entrepreneur and innovator: Flio founder and CEO Stephan Uhrenbacher.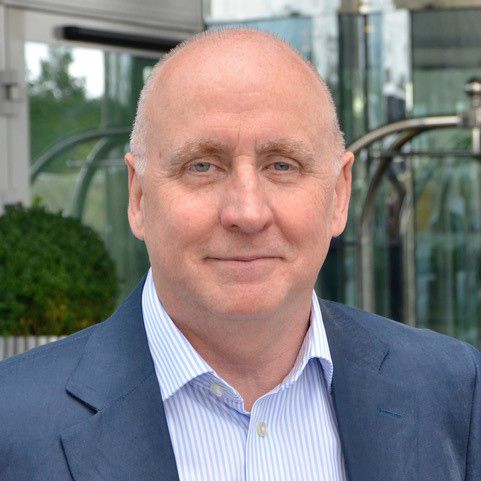 Flio Chairman Brian Collie: "Moving from providing services to predicting behaviours is the plan over the next 12 months".
Flio is now live in several languages including English, German, Russian and Chinese, and has grown particularly fast with Asian users travelling in Europe.
The app offers flight information at over 3,000 airports; maps, editorial content, purchasable lounges and retail offers at more than 350 airports; and over 100 purchasable parking facilities.
Collie is particularly pleased with the take-up of Flio's advertising platform. Blue-chip players such as Estée Lauder, L'Oreal, Mondelez and Hugo Boss have run campaigns during 2017 and 2018.
"Flio is the unique tool to reach an international audience on the move with customised brand advertising," he says. "Up to now, there was no way to interact mobile and digital with travellers at airports.
"To withstand the threat posed by major players in the online world, including Amazon, Google and Alibaba, Flio can help airports and travel retailers to gain valuable insights about passenger decision-making and utilise that 360-degree digital view to predict user behaviour.
"Always remember that the digital customer is the decision-maker and will make decisions which suit her or him, regardless of what any business might hope."
Flio's positive momentum continued this week when the app won the Airline Passenger Experience Association (APEX) + Crystal Cabin Award for 'Best Customer Journey Experience'. APEX is a non-profit membership trade organisation comprised of airlines, suppliers, media groups and related aviation industry leaders and is dedicated to elevating the passenger experience. The award marks a landmark for Flio in what has been a compelling journey and an intriguing aviation sector digital case study.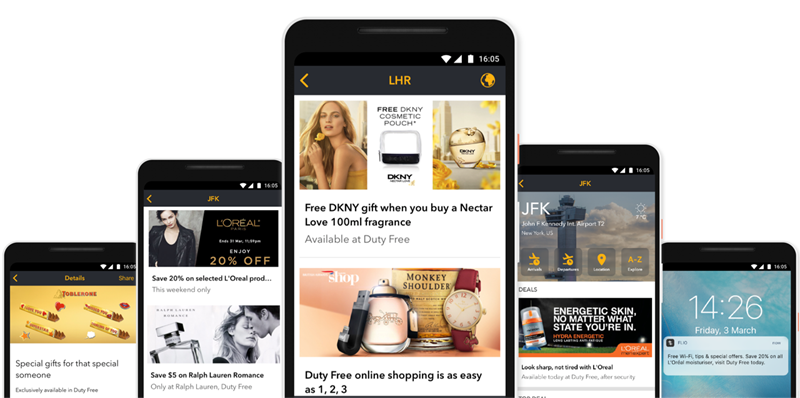 High visibility: Promotional advertisements on the Flio app have generally enjoyed a high click-through rate.
Martin Moodie: Brian, let's start with this week's news from APEX. That must be a tremendous fillip for the company?
Brian Collie: It's amazing, really. We were delighted to be nominated in the first place. We've been focusing on the passenger. Whatever else you try to do, it's the passenger that will make the choice.
So you can have as many apps as you like but the passenger is the one that will choose which app to download and to use. The more content and the more stickiness you can put into the app, the more likely they are to use it more frequently. I think that's what people like about Flio. And I think that's what APEX liked particularly because there's not [otherwise] a global app.
Every airline has got their own app. They want you to check in on it, to buy baggage [allowance], a good seat, maybe preorder your food. But it's only for that specific airline. It's the same with airports. Lots of airports have got their own apps but the customer doesn't want to have ten airline apps and 20 airport apps. They just want to have an app that's useful for them. And I think that's what APEX liked more than anything else.
A rather nice tagline isn't it, 'best customer journey experience'?
It's not bad, is it? Again, it's all about the customer's journey. And what does the customer want? The customer wants simplicity. You don't need to have a degree in airport or airline apps to use one. You just want one that you can turn on and it will talk to you. You don't even need to turn it on. If you leave your location on we will talk to you and tell you things that you need to know.
As we grow up in this business we are personalising more and more. So you can scan your boarding pass and we'll give you flight status updates, maps and deals on food & beverage and retail. It's all there for you. If you link it to one of your trip apps, then we'll put everything on it. Eventually this could be one app that does everything. No other digital business has got as many partnerships in the aviation industry as we have.

The number of active Flio users tripled in the first quarter of 2018, according to company figures.
You launched three and a half years ago. Tell us about the journey since.
The first year was really trials. We've probably been seriously growing the business over the past two years. It significantly helps to have AviAlliance invested in the business, and one of their directors joined our board, as well. [AviAlliance Capital, a leading private industrial airport investor and manager, took a minority stake in Flio in late 2017]. A year ago when we were talking to them they saw the digitalisation of airports as something that was going to happen and wanted to be part of it. They've been very helpful.
What's the current ownership structure?
AviAlliance have a minority stake. Flio is still majority-owned by the founders Stephan [Uhrenbacher] and I. We had a lot of seed investors initially. Interestingly, most of them were significant investors from major private equity funds and infrastructure funds but it was the individuals themselves investing. AviAlliance came in October last year and bought a minority stake.
That was a good validation, wasn't it, when you have someone as serious as investing, and whose mission is wrapped up in what the future of airports looks like?
They've got so much invested in that. The fact that they are investing in a digital play to that degree is indeed a validation. They're quality corporate infrastructure investors. They are, in themselves, majority-owned by PSP, private/public sector pensions from Canada. There's no shortage of funds if we start to really roll out.
They understood what we're doing. This isn't a big back office system, it is very fleet of foot. It's a great team. Stephan and his team are exceptional. I've worked in the digital industry for 20-odd years – I joined the board at lastminute.com before they underwent an IPO back in the late 90s. This is as good a team as I've come across; they're quick, they understand things, and they're in the right environment.
Stephan is also a leading expert on AI [artificial intelligence] and invests in other AI businesses himself. So [we're embracing] the concept of personalising the app for the customer because if we're clever enough the app will be personalising itself. Moving from providing services to predicting behaviours is the plan over the next 12 months.
Flio links the app user directly to shopping and dining offers and promotions.
Let's drill down on two key aspects of it. One is traffic. That obviously is what will make or break you. And the second is monetisation of what you're creating. Let's start with usage; you're up to 15 million airport visits and 750,000 installers.
We're getting about 1.5 to 2 million users a year. So that's people actually utilising the services whether it's a deal or a purchase or clicking through in an advert, for instance. Advertising has been very good for us.
If you see a big, digital advert at an airport, they change frequently and you might only see the advert for a second. Whereas this advert is in your pocket.
We've been talking to a number of the big advertisers about being able to tie these things together. So you might have a campaign running at the airport. The advert will also be automatically notified to you, via a push notification, when you're in the same site, giving you an offer to go and purchase the thing. So you can imagine cosmetics advertised in the click-through that is then displayed through the push notification. You can go and take that deal into the shop and get a free sample, or similar.
We're working with one of the liquor companies at the moment to tie it into a fourth step so there's also a drink in the bar for you.
The transformation in belief in the digital within those companies and others is startling. Compared to, say, five years ago, maybe even three, digital is now dominating their thinking, whereas formerly it was leap of faith stuff.
Yes it is. But they don't have many outlets. If you want to sponsor 500 airport Wi-Fi systems you're going to need another department. Whereas if you come to us, as the only global app, you can [easily] run a campaign. Lauder, for example, has had eight active campaigns with Flio in the first half of this year.
Our campaigns generally have a push notification open rate of over 14%, which is great validation as you never get that. You usually see between 1 and 2.5% from the big companies. We put an advert up there, and 15% of them get opened, which means a lot of people who then go and either sample or buy the product. Some of the big players have adopted it.
On a local level, too, we're running campaigns at UK airports with JD Sports. They love it as well and they've had an over 14% push notification open rate. So it's not just the big corporates, it's local guys doing a good local job as well.
Monetisation. You're in business like everybody else to make money, a sometimes lonely road for any entrepreneur. You've got some good names and good support in there. Are you pleased with the way it's tracking?
I can't tell you the numbers but, yes, I'm very pleased. We do have different ways of monetising it. We've got some deals directly with airports where we provide their app. So we provide a sort of white label service for people. Or we run alongside them and they get editorial input. The control has to be managed centrally; otherwise you couldn't control the app itself. But they have editorial input. And they put their adverts on it.
We also have revenues coming directly from airports, and we sell advertising. But it's advertising that leads to sales as well. We have offers for discounts on food & beverage and retail and other services, and that brings us a share. We directly sell transportation, railway tickets and car parking. We are still struggling a little bit, I have to say, to sell fast track on the day at airports because not all of them can manage that process through their airlines at the same time. But it's coming. We'll have that, no doubt, at some of our premium partner airports.
We're pleased with our revenues and the revenues continue to grow substantially year-on-year. Are we providing SAAS, software as a service, to airports? Yes, we do that. Are we providing direct sales for travellers? Yes, we do that. They can buy car parking. Do we offer discounts on food & beverage and retail and take a share of that? Yes, we do. And do we sell advertising? Well, yes we do.
Of course, all listings that we provide, we provide for the passenger. So if the passenger wants something else then we've got to be in a position to provide that. There are a whole raft of mind-blowing innovations coming through from the traveller perspective. You've seen some individual companies offering refunds or compensation for late flights. If you could get all those types of things onto the same app and it takes you through the journey itself, then you become even more indispensable.
It's been quite a journey so far.
It's been three-and-a-half years in helping develop what I think is an exceptional app. And it's only exceptional because it's right for the traveller.
In digital terms I think because of my background I've been keener than most. It's probably because of my age and experience that I've been keener to keep the business with its feet on the ground rather than just explode and spend millions on marketing to try and get more users and more [money]. Let's make sure we can keep the digital content development in line with a reasonable spend and good growth in revenue.
You do tend to find that there's businesses that take off like a rocket and fall very fast to the floor as well. The key is being able to get steady growth in a virtuous circle of getting more downloads, more users, more revenue, and reinvesting so that you continue that virtuous circle. You can get lots of users but if they're not spending anything or if you get lots of downloads and they don't use it [it's not so valuable]. It's about getting all of it.
It's about trying to put all of those elements together and continuing to reinvest and give your customers what they want - whether your customers are business customers or individual passengers. I've always been one to focus on the individual passenger because nobody ever did badly by giving customers what they want.
Among those customers you've got Russian and Chinese. How is the Chinese pick-up?
The Chinese pick-up is in small single figure percentages outside of Europe. We are in double digits in Europe. So it's Asian travellers, Chinese travellers who are picking up in Europe. But we haven't launched anything in China, yet. That's still to come. You really need people on the ground and good partners in the environment.
We focused first on the UK, and then in Europe, and we've had a foray into the USA so people picked us up there. But we want to grow out from the base rather than just get people from all over the world and then not be able to deliver.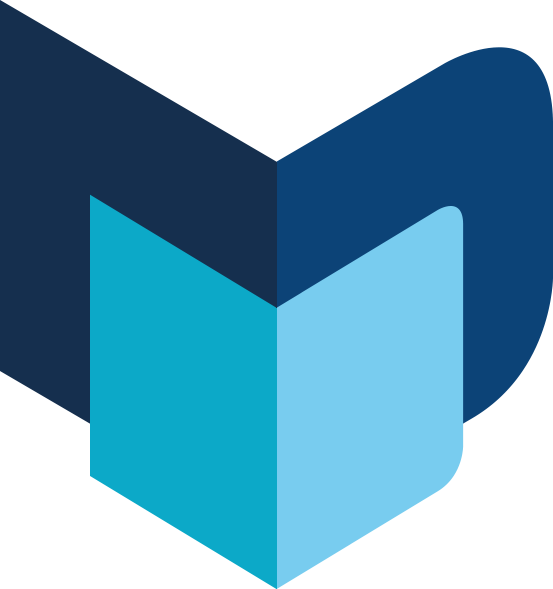 ---
The Moodie Davitt e-Zine | Issue 248 | 28 September 2018