Promotional pay-off
---
Competitions and discounts abound in Dubai Duty Free's Chinese Mid-Autumn Festival promotion, which has been created in cooperation with UnionPay International. Traditional Chinese blooming flower imagery, Chinese Goddess of Moon displays and decorative hanging lanterns adorn the themed areas. In a neat touch, some of Dubai Duty Free's 798 Chinese staff gave away 5,000 moon cakes to departing Chinese passengers on 23 September.
Chinese passengers now account for 4% of traffic at Dubai International but around 17% of spend at Dubai Duty Free. And the retailer's partnership with UnionPay is another reason to celebrate. It has so far been effective in reaching Chinese travellers, generating US$86.32 million in sales (4.7% of the total) in 2017. That trend has continued so far this year, with US$81.22 million in sales to the end of August.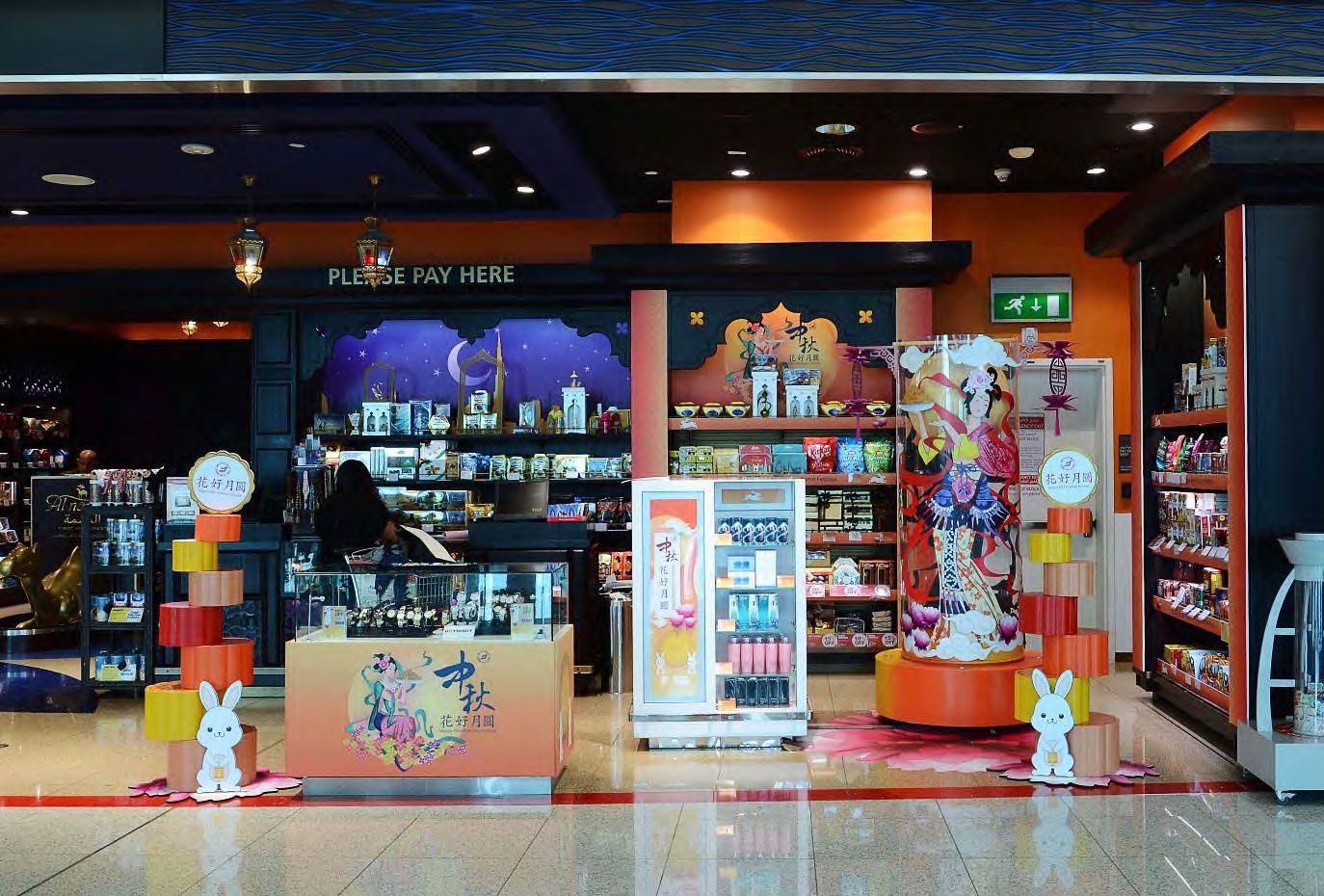 Targeting a key consumer: One of Dubai Duty Free's Chinese Mid-Autumn Festival themed areas in Concourse A.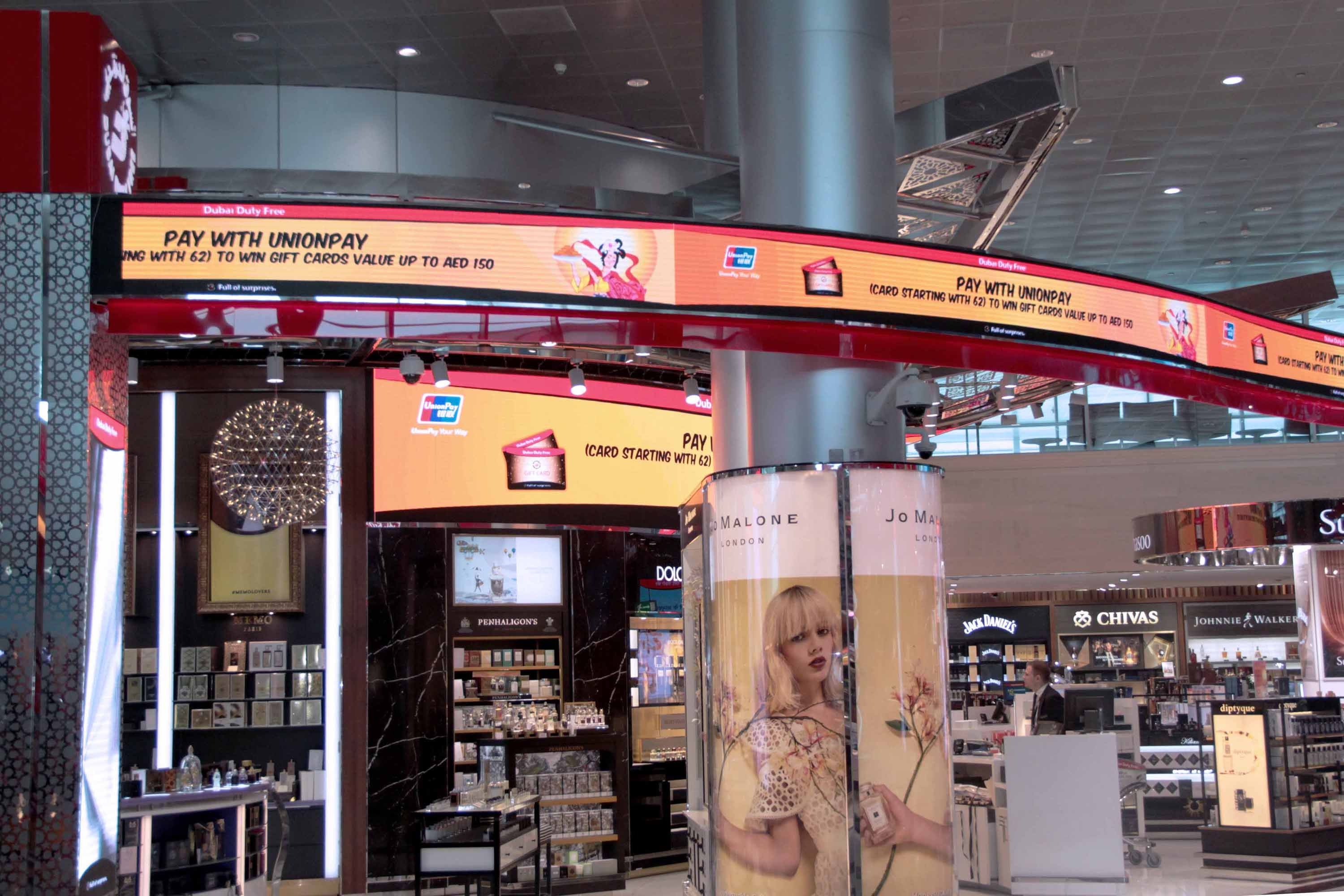 A UnionPay digital display at Dubai Duty Free's store in the Concourse C Control Tower area.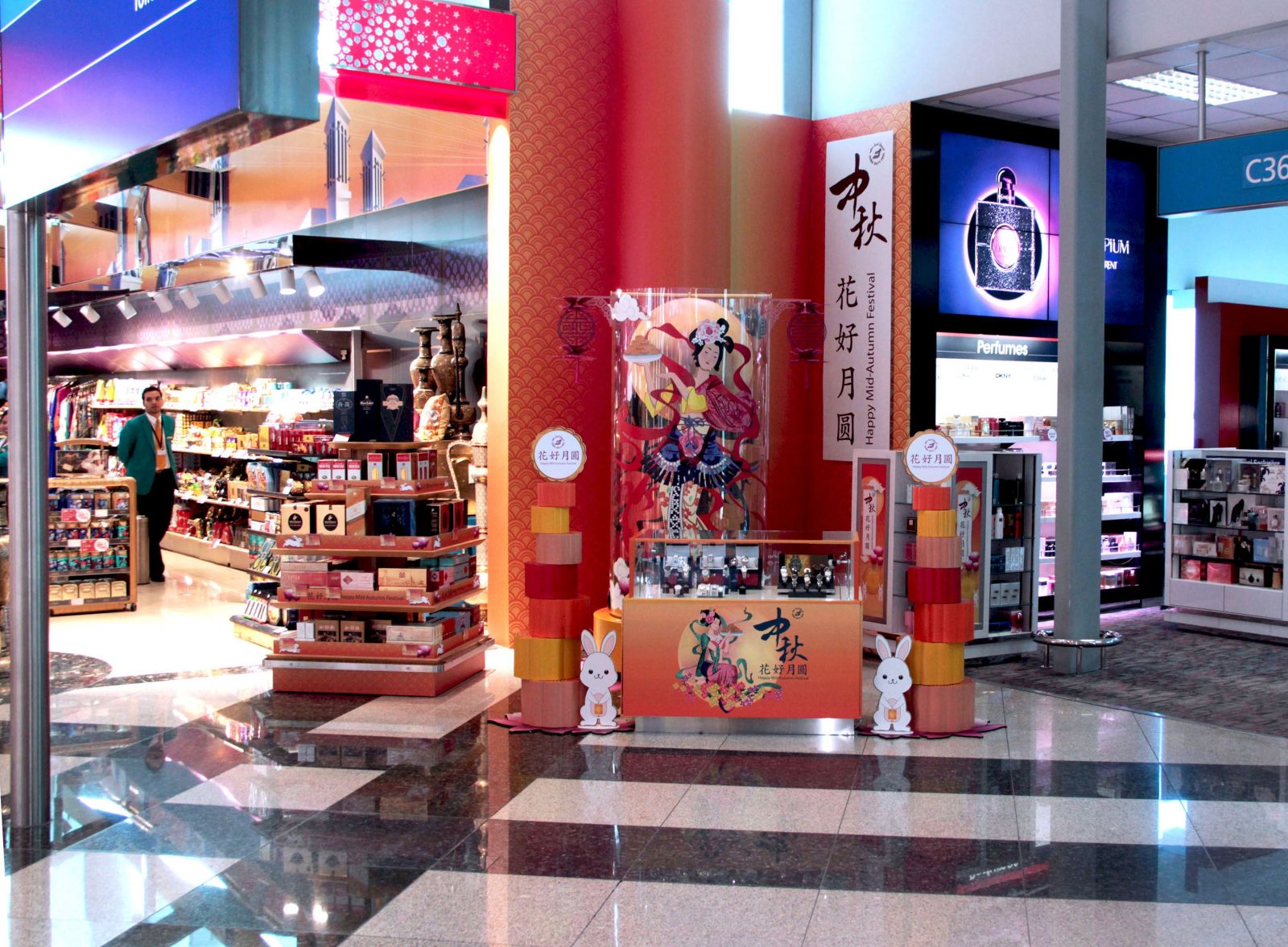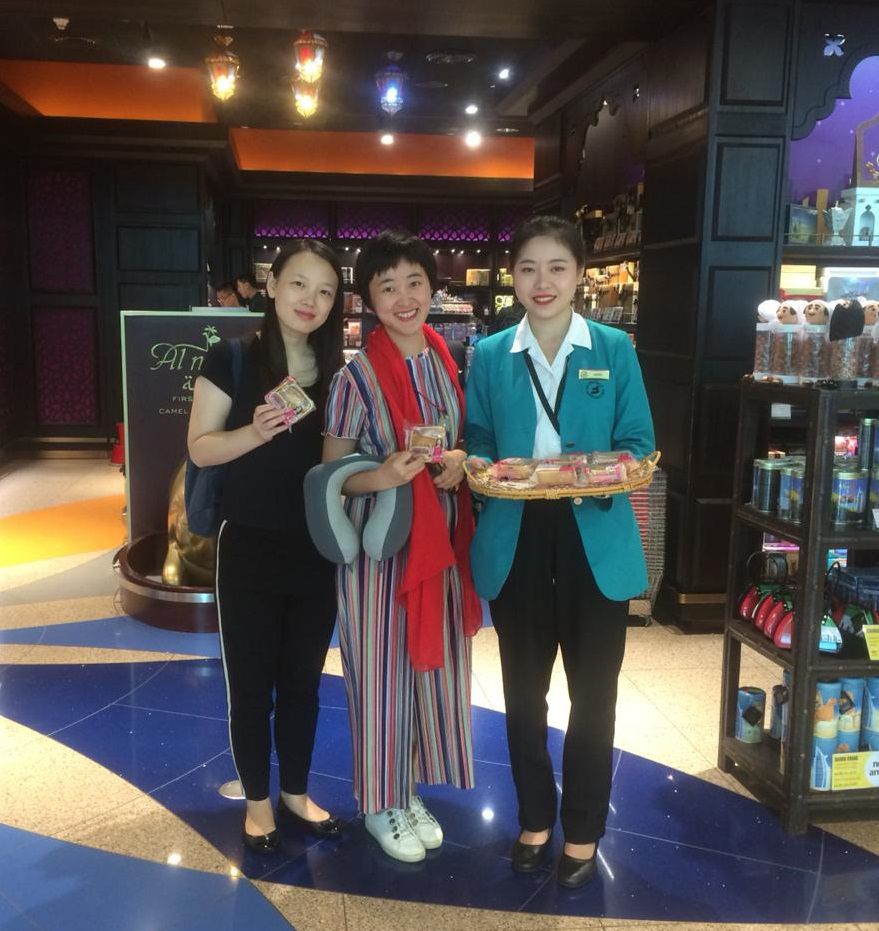 Engaging the customers: Chinese travellers received moon cakes from Dubai Duty Free staff.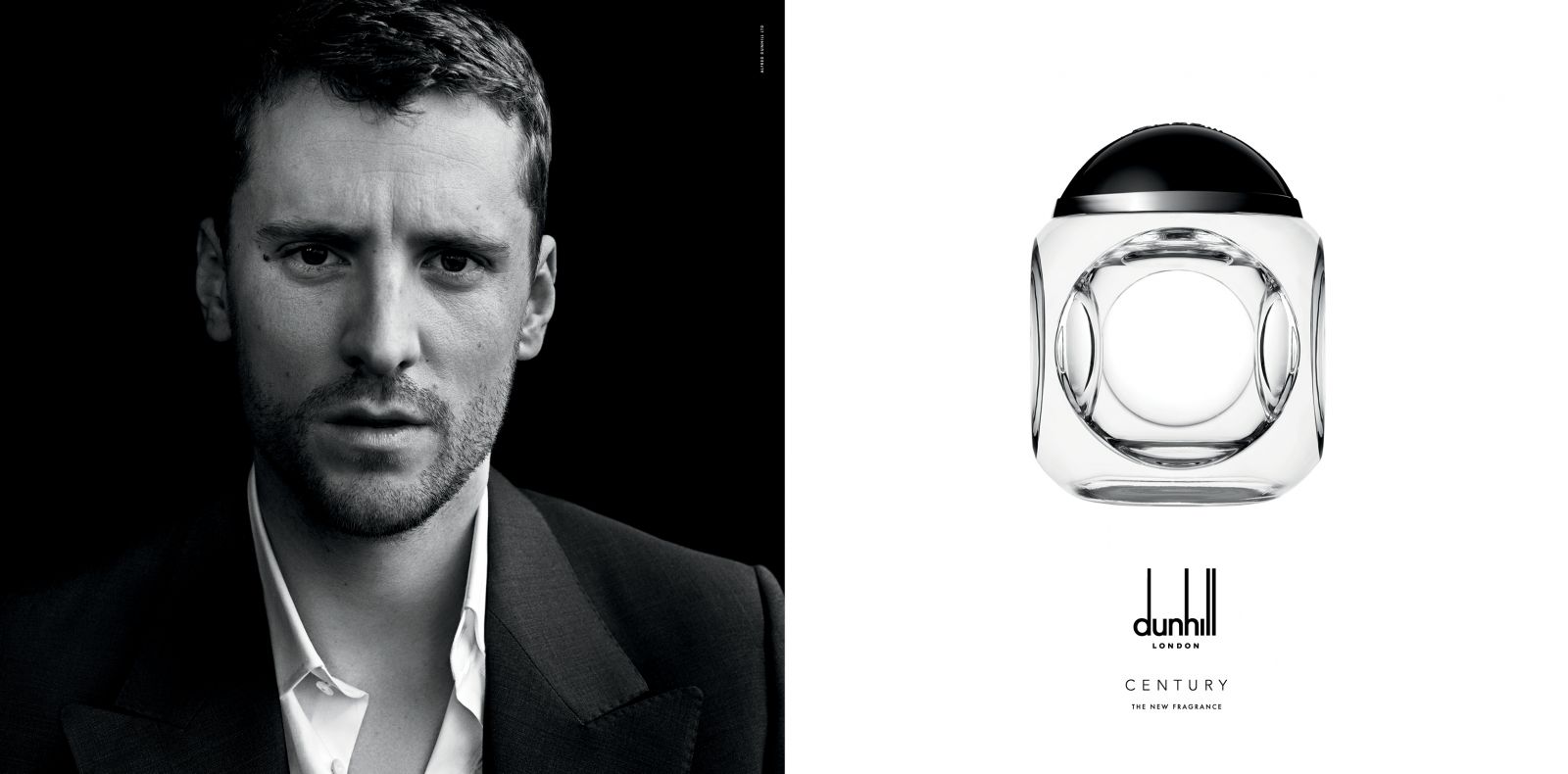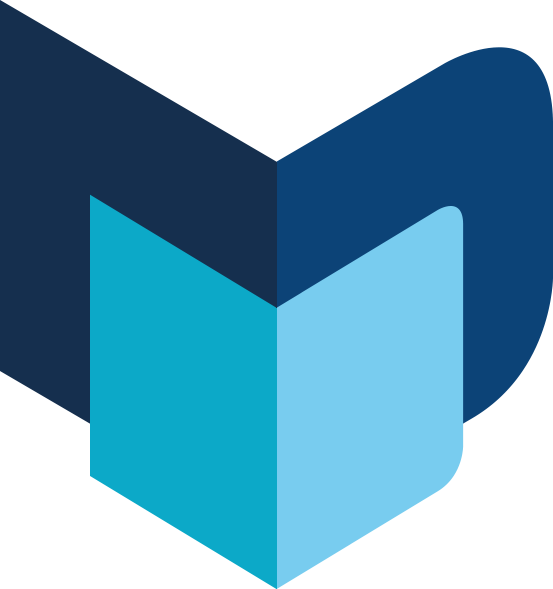 ---
The Moodie Davitt e-Zine | Issue 248 | 28 September 2018