Dufry's latest offspring joins the
'New Generation'
at Heathrow T3
Dufry unveiled its fifth 'New Generation Store' last week, this time through World Duty Free at Heathrow Airport Terminal 3. As with its predecessors – in Adolfo Suárez Madrid-Barajas, Melbourne, Cancún International and Zürich airports – the latest incarnation majors on digital engagement, personalisation, multi-lingual communication and exclusivities. We hear, via The Moodie Davitt Podcast, from the key stakeholders, while Martin Moodie selects his standouts and Kevin Rozario puts the spotlight on the key beauty category.
---
It's the fifth child in a self-styled 'New Generation 5'. A digitally focused, often highly differentiated retail experience offering some 2,500sq m of shopping space in one of the world's busiest air terminals. And we mean busy. To walk through the World Duty Free shop at Heathrow Airport Terminal 3 is like being on London's Oxford Street during rush hour. Except here every single footstep is made through the store.
A fantastic platform then for any retailer. But footfall, the guaranteed ingredient for any walk-through airport store, does not automatically equate to engagement, excitement or (especially) conversion. And it's those qualities that Dufry, through its UK subsidiary, is seeking to attain here.
"The most important moment in the life of any retail operation is when you open the door and the customers go through. All the rest is not important. The test is whether the penetration rate increases significantly and the spend per passenger increases significantly." – Dufry CEO Julián Díaz
World Duty Free's chosen vehicles to delivering those ambitions are digital media, personalisation, exclusivity, Sense of Place, multi-lingual communication, service and depth and quality of range (both big-name and emergent/craft brands).
Does the T3 store live up to the potentially hyperbolic claim of 'New Generation'? In the ensuing pages we present the visual high points, examine our likes...

…and consider the work-ons.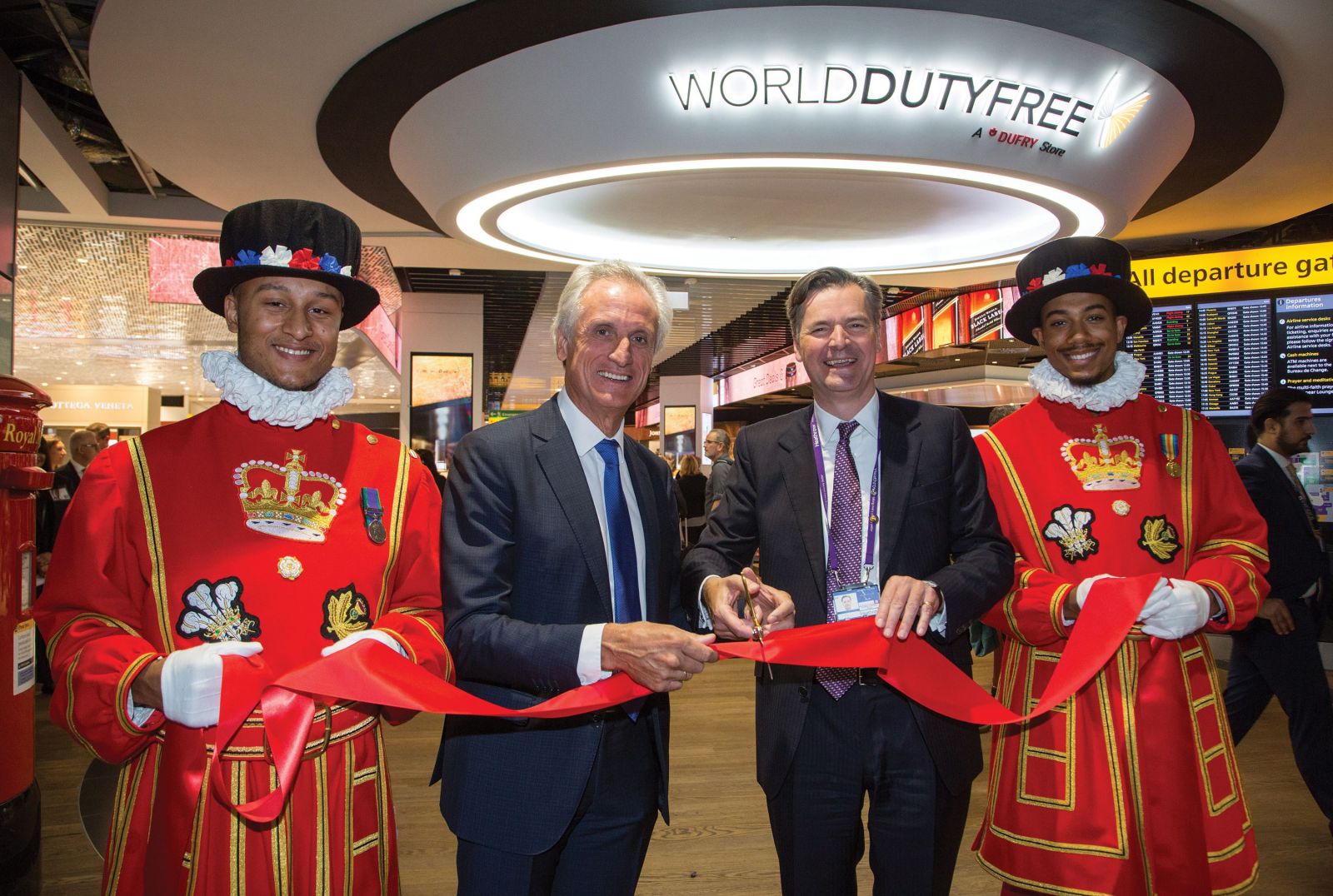 Cutting the ribbon for a cutting-edge store: Dufry Group CEO Julián Díaz (left) and Heathrow Airport CEO John Holland-Kaye inaugurate the New Generation store in traditional fashion, flanked by two Beefeaters.
"What I love about the new World Duty Free store at Heathrow Terminal 3 is that it has really taken retailing up a notch, and this is a time where for many airports and around the world, retail is under pressure." – Heathrow Airport CEO John Holland-Kaye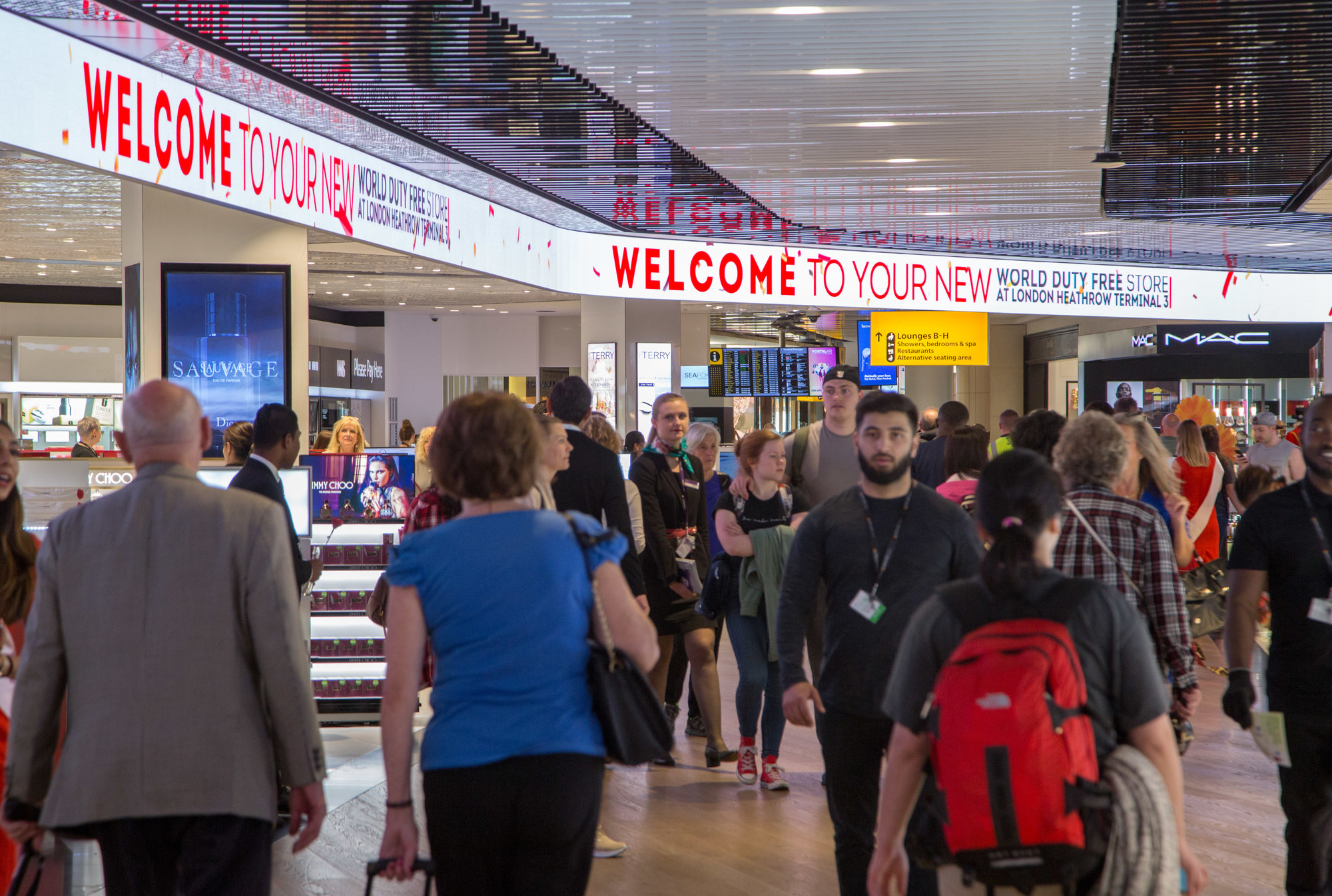 Digital engagement is designed to ensure that walk-through does not mean walk-by.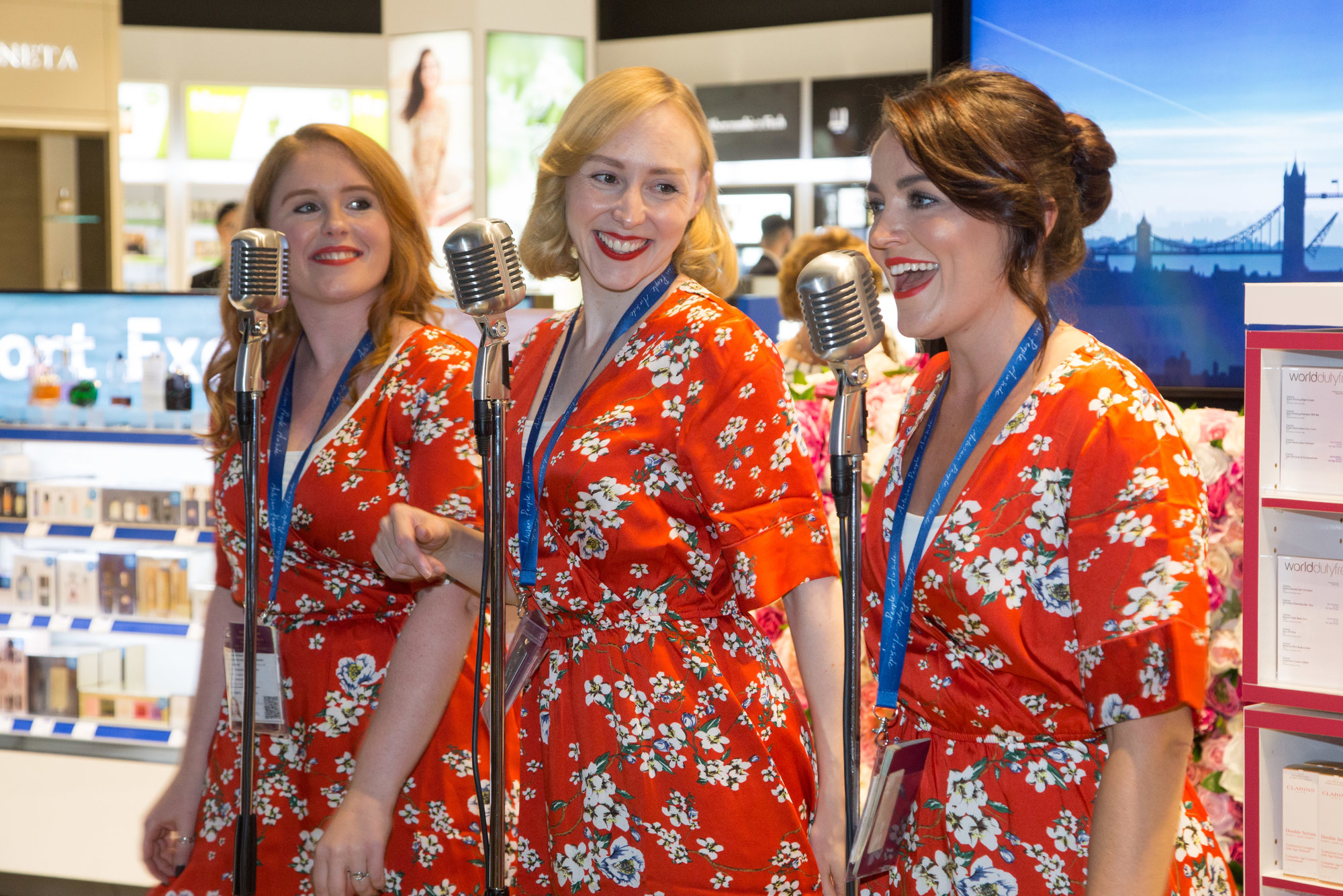 Retail theatre at the Grand Opening. Will the revamped offer also strike the right note?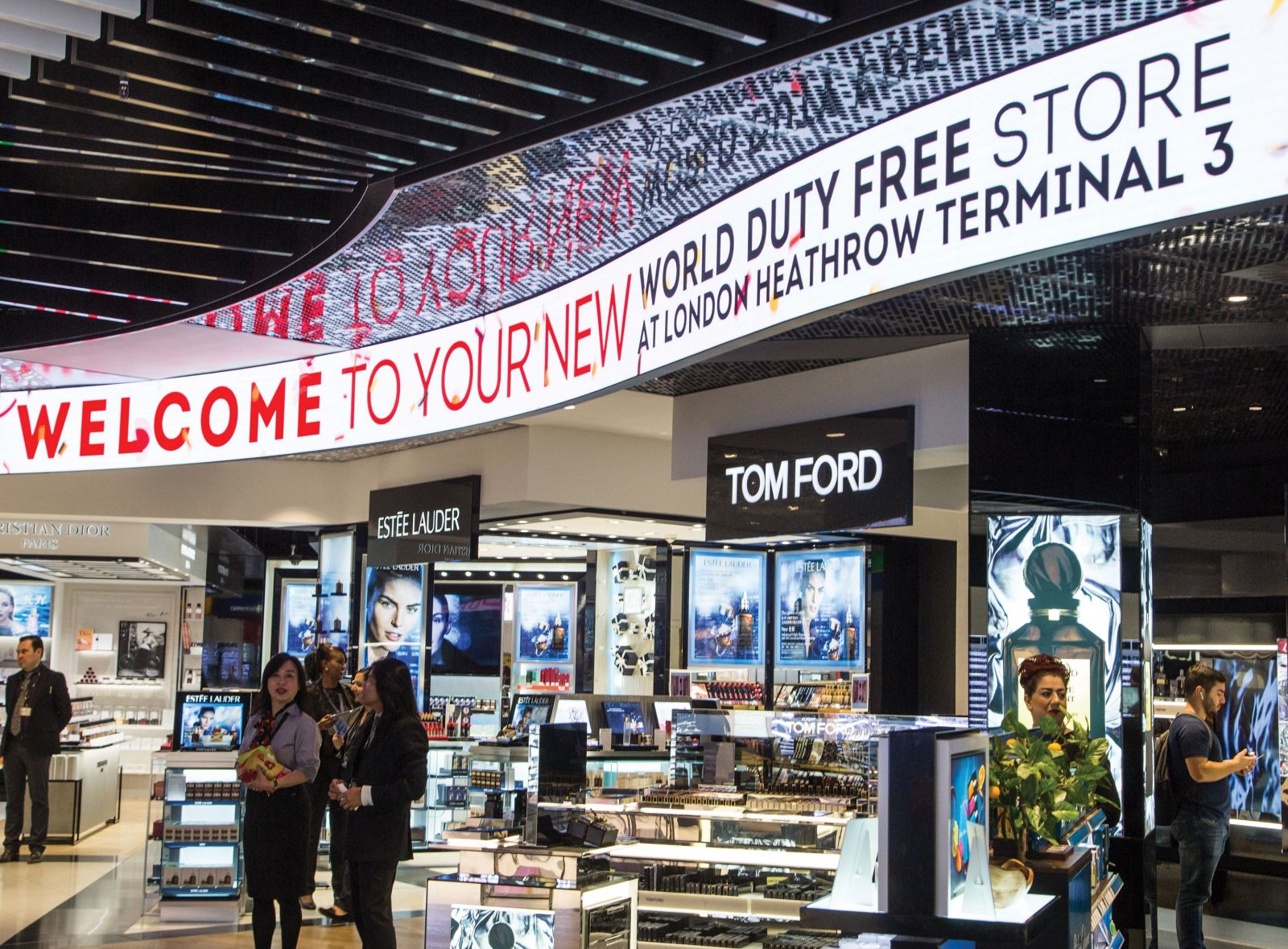 Playing the penetration game: Big brands, big space and plenty of consumer engagement.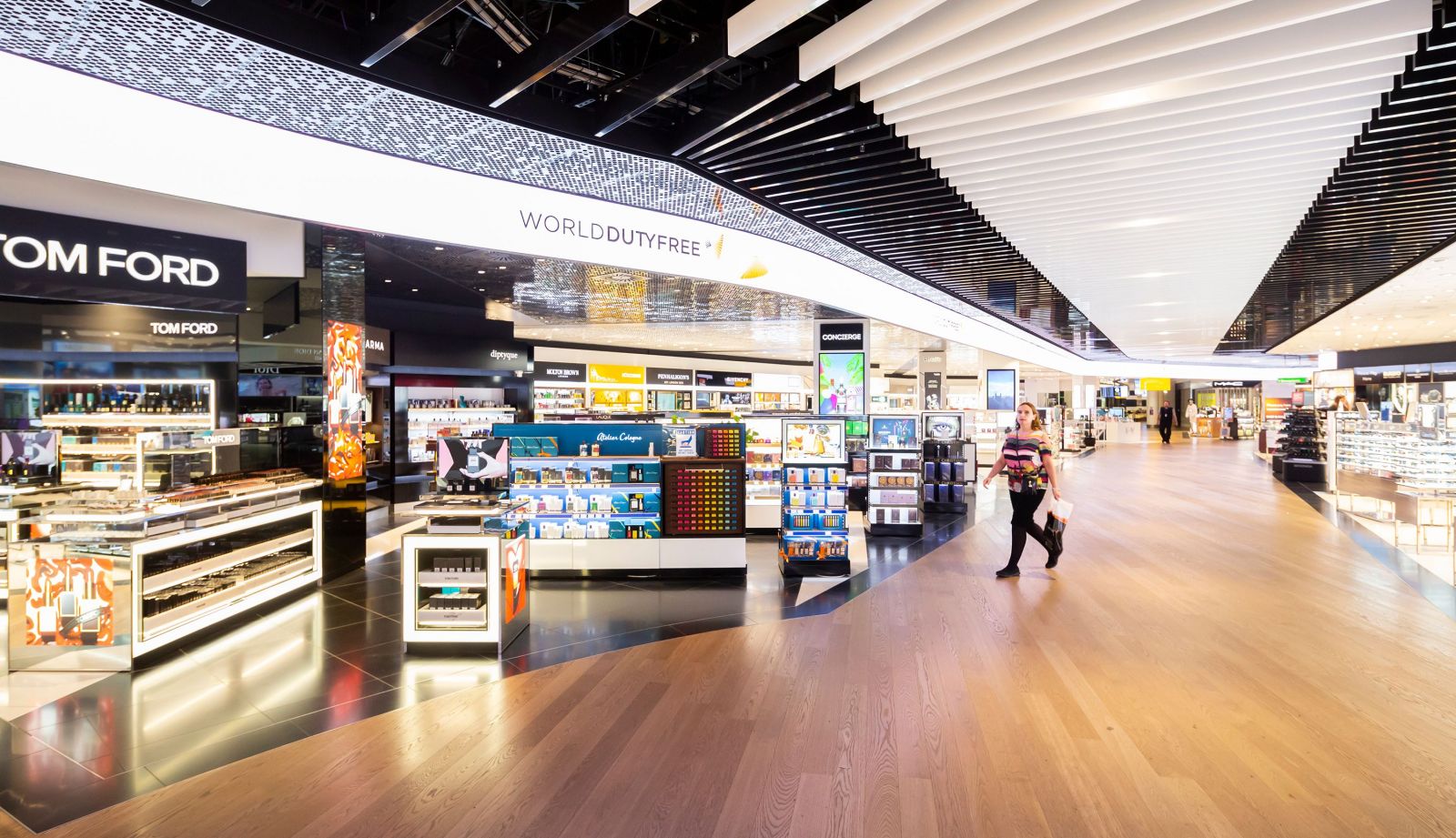 Note the black and white ceiling and the varying floor textures to differentiate category zones.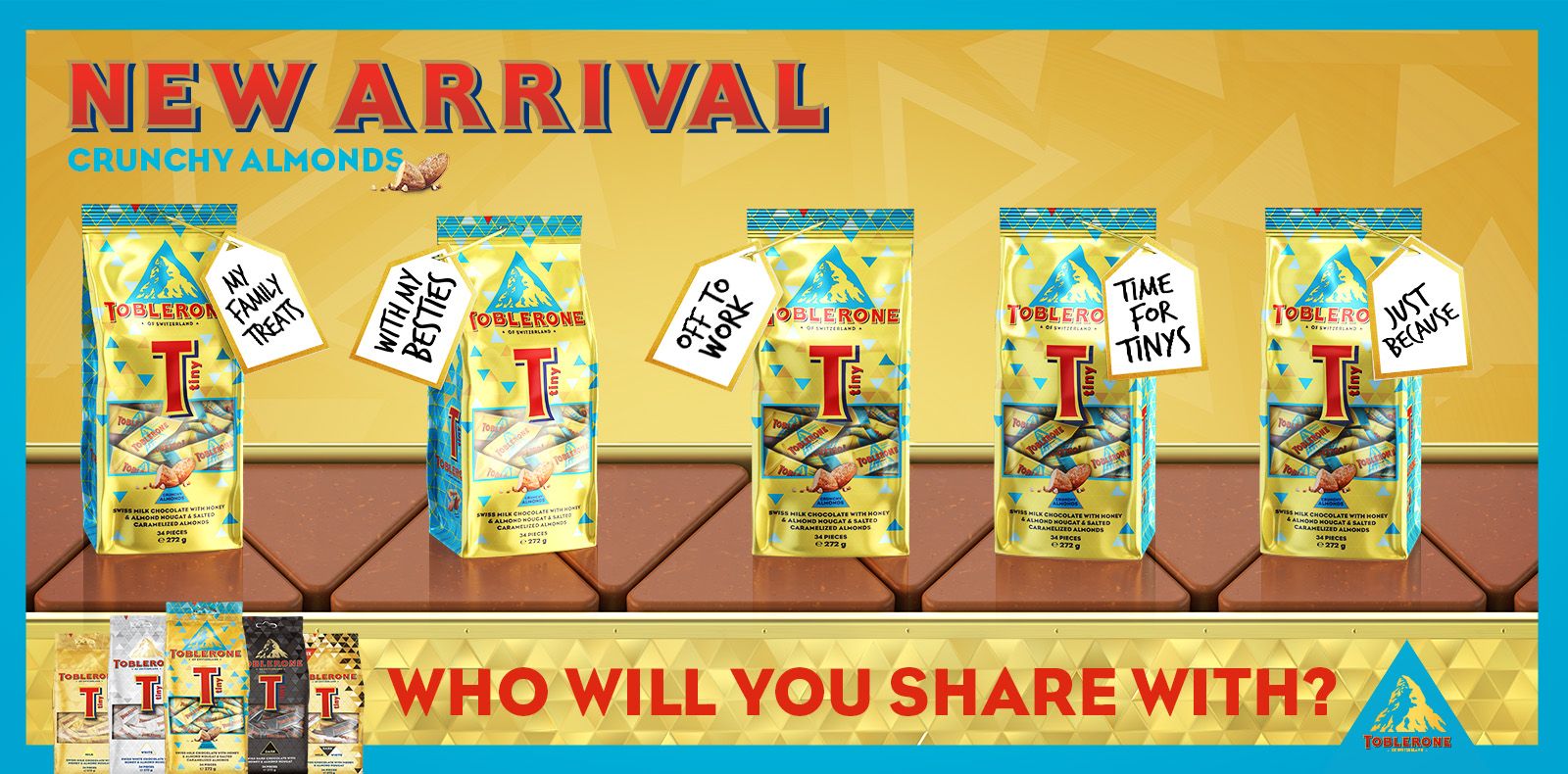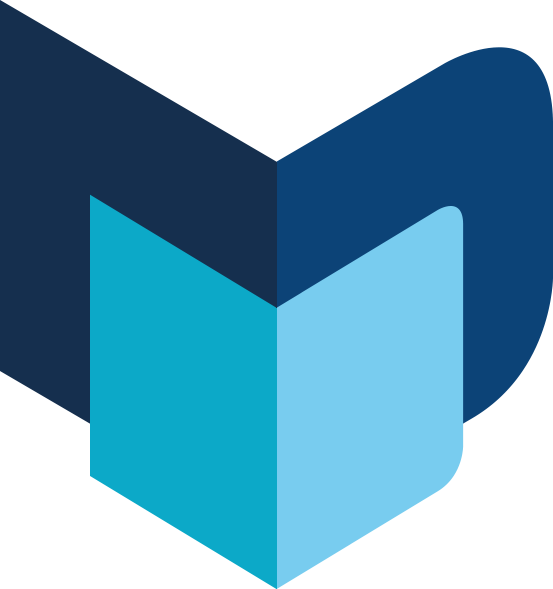 ---
The Moodie Davitt e-Zine | Issue 247 | 24 September 2018