'Not just technology'
Digital
delivers information and engagement
The New Generation Store makes extensive use of digital technology to boost customer engagement by addressing the most-represented nationalities in their own language and tailoring the individual preferences of the different passenger profiles.
As well as the spectacular digital wrap-around signage, which conveys a variety of content, digitalisation also supports sales staff when they are advising customers on brands and product ranges. Staff use new tablets which provide information on products, customs allowances and other points of interest in multiple languages.
For Dufry and World Duty Free, digital has to have greater meaning than simply being an impactful communications tool. It's not just about technology, the company says.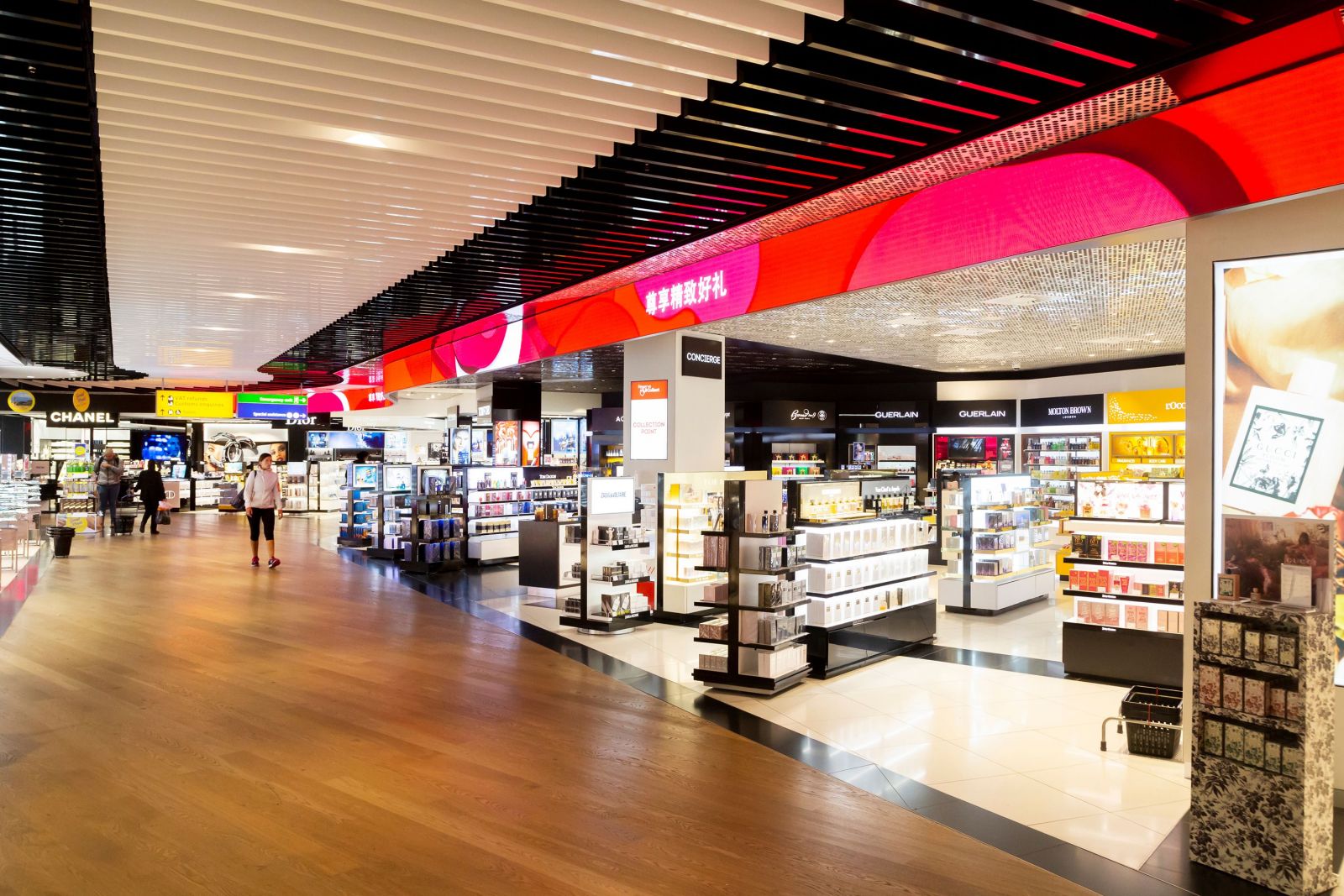 The striking digital signage which frames the expansive store can be adapted easily to different languages.
"Eighteen months ago, we were all saying we must try digital – but what does digital mean? It has to be appropriate for the customer, not digital for digital's sake," points out Dufry Divisional CEO UK and Central Europe Fred Creighton.
Critically, he says, it must drive penetration and increased spend. "With the Dufry team we have driven 'Reserve and Collect' and that is very successful now. Over the past three years we have been growing at +100% year-on-year.
With Red by Dufry [Dufry's loyalty scheme-Ed] in the T3 store, we are processing around 1,500 new applications per week. And we are doing this as an organisation across the world."
That helps immensely in building meaningful customer data and tracking what people buy. "We have a very ambitious digital programme," says Creighton. "We are developing capability all the time and learning all the time. Red has a real application for us within the division.
"With digital, we know an awful lot more today after having implemented concepts in the other [New Generation] stores."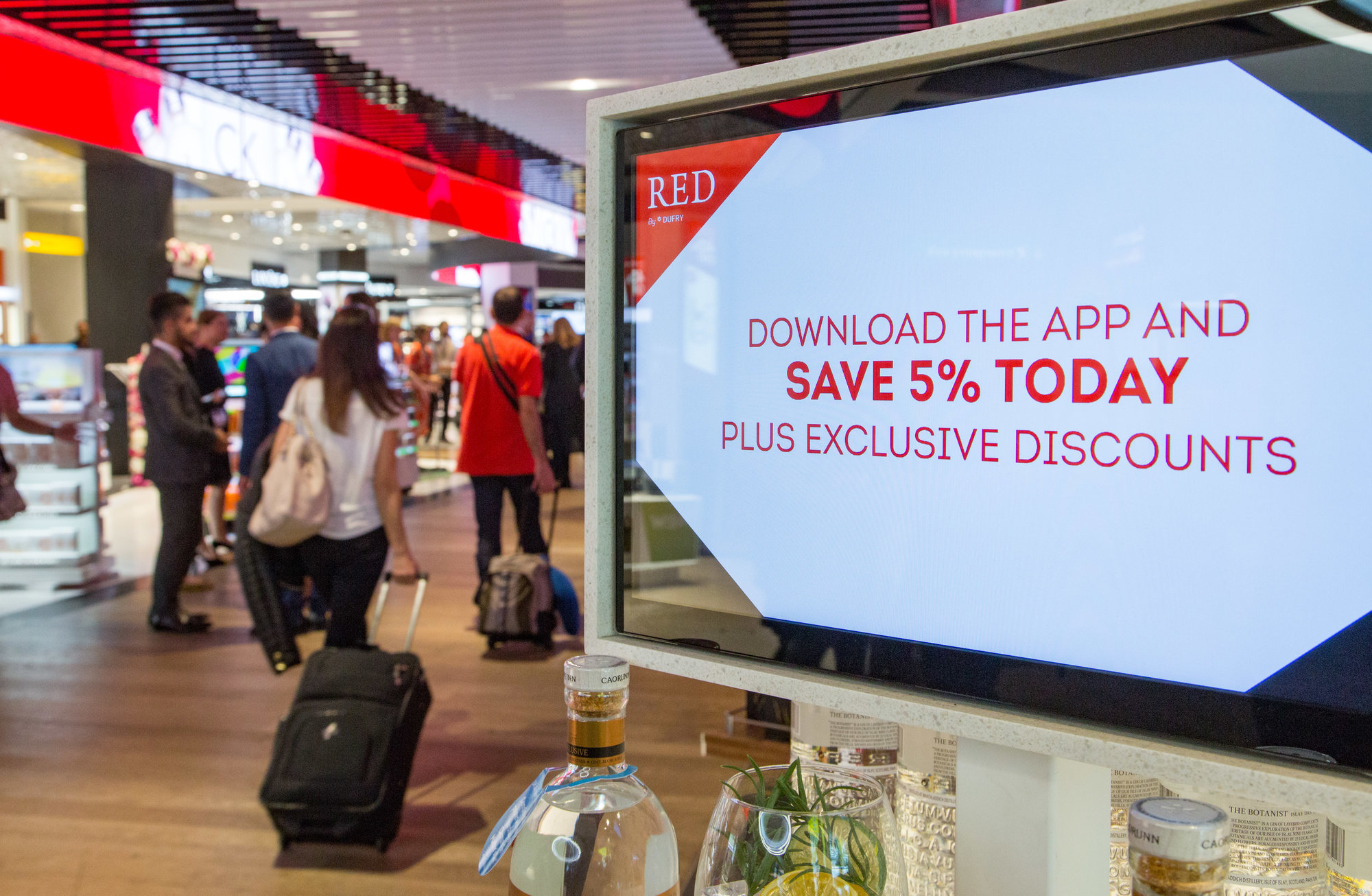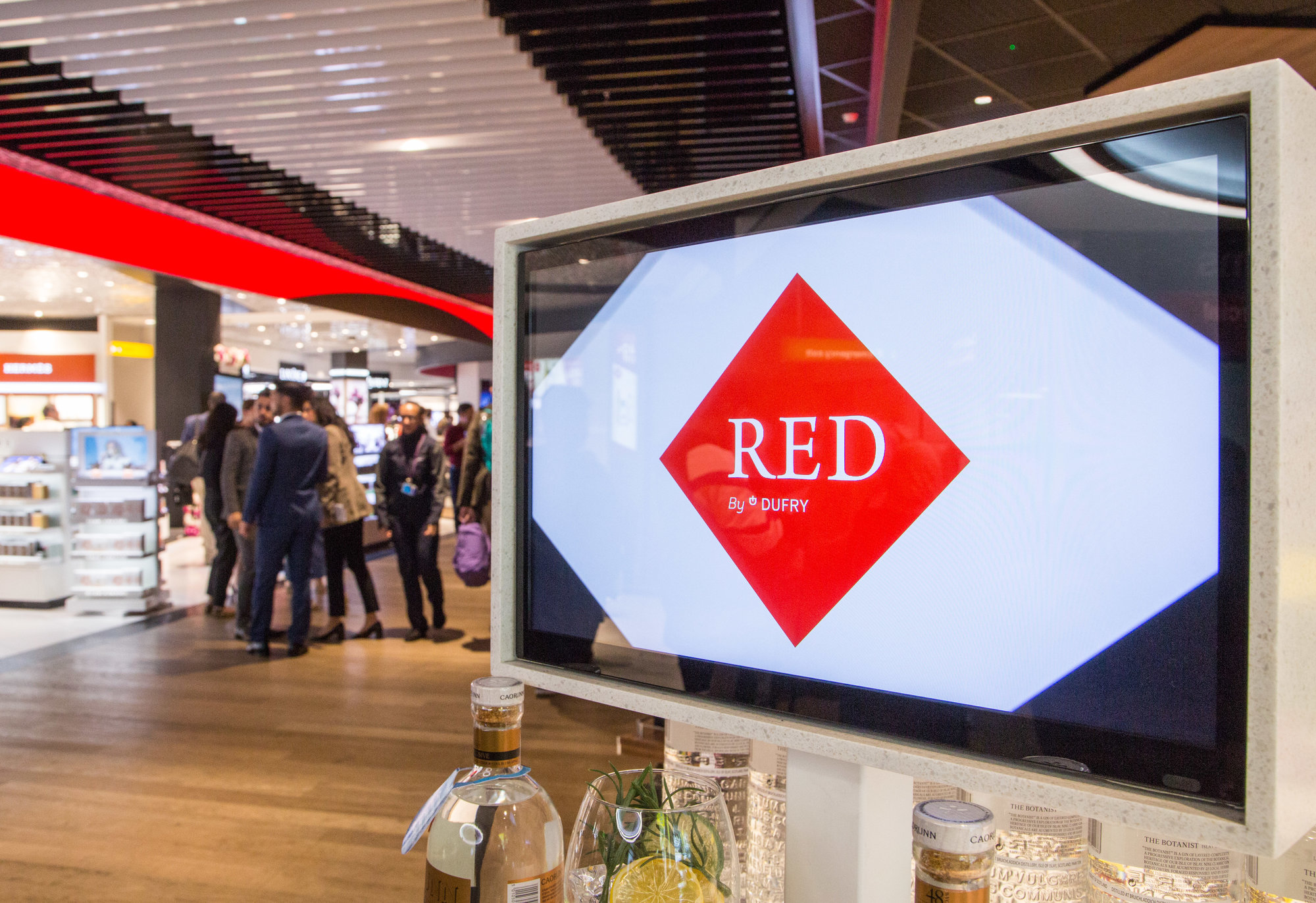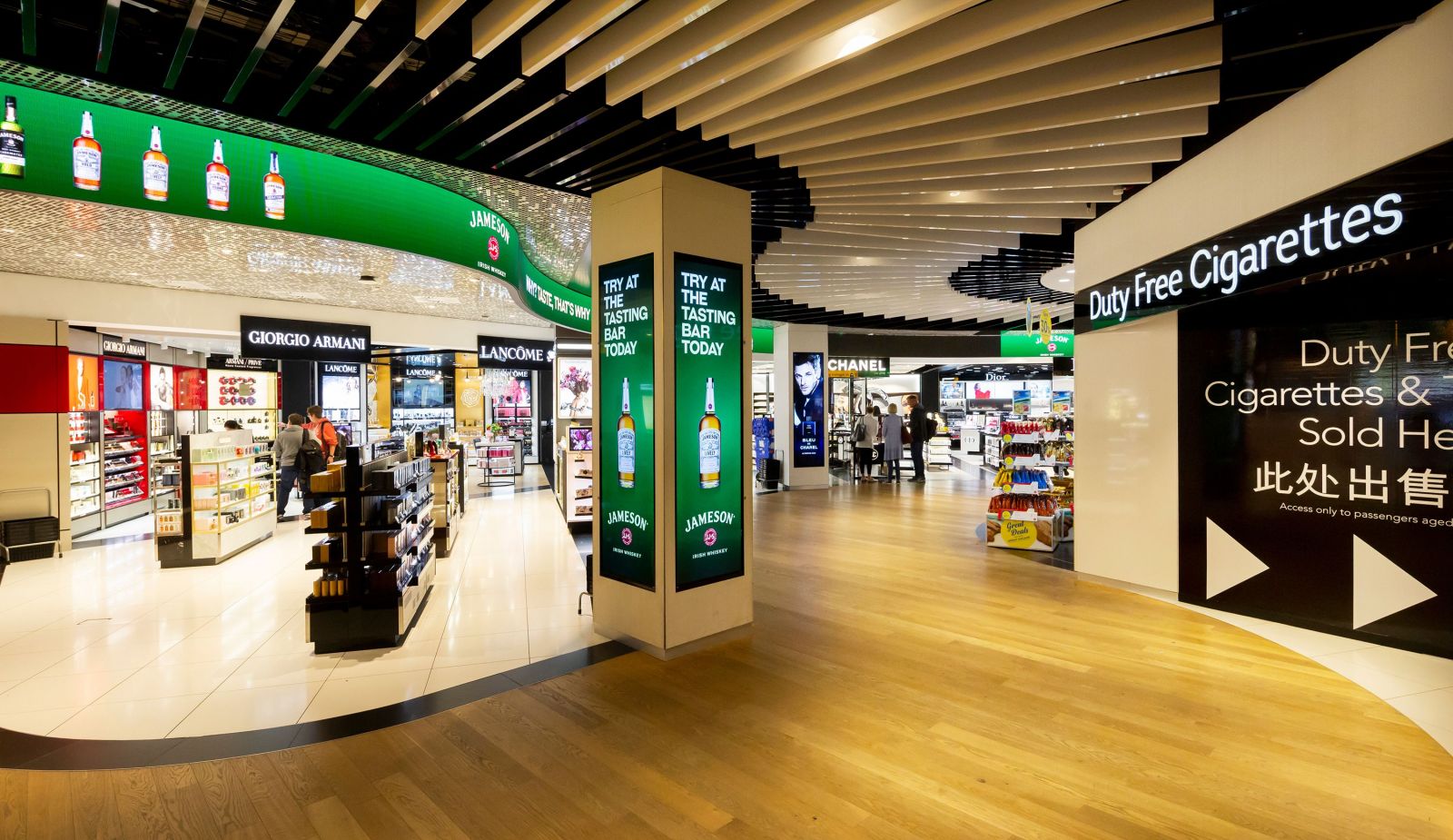 One category fuses seamlessly into another thanks to the constantly rotating visual platform.
Joy to the world: Dior's new fragrance is right in the consumer eyeline.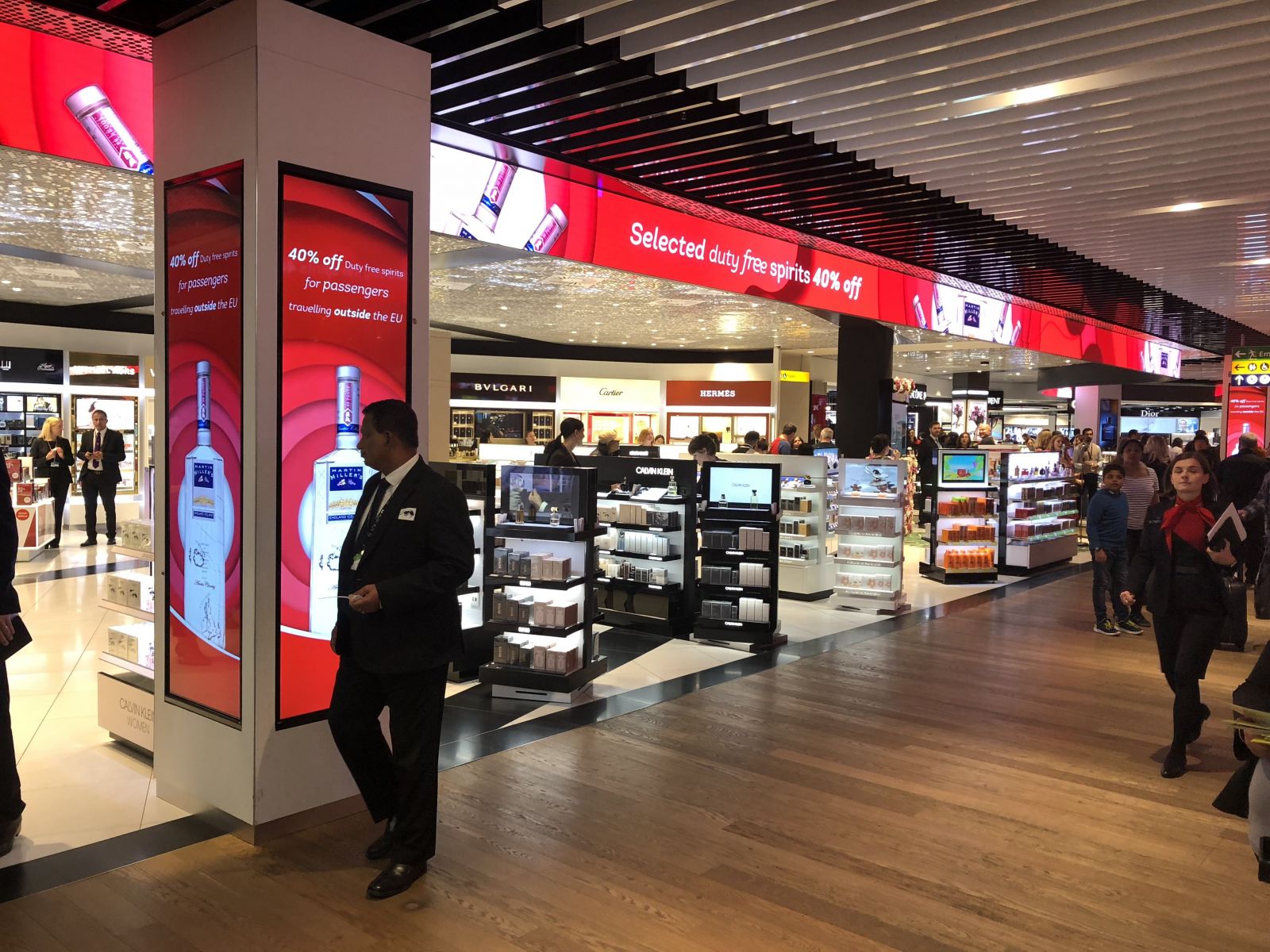 Generic pricing messages can be conveyed simply and effectively.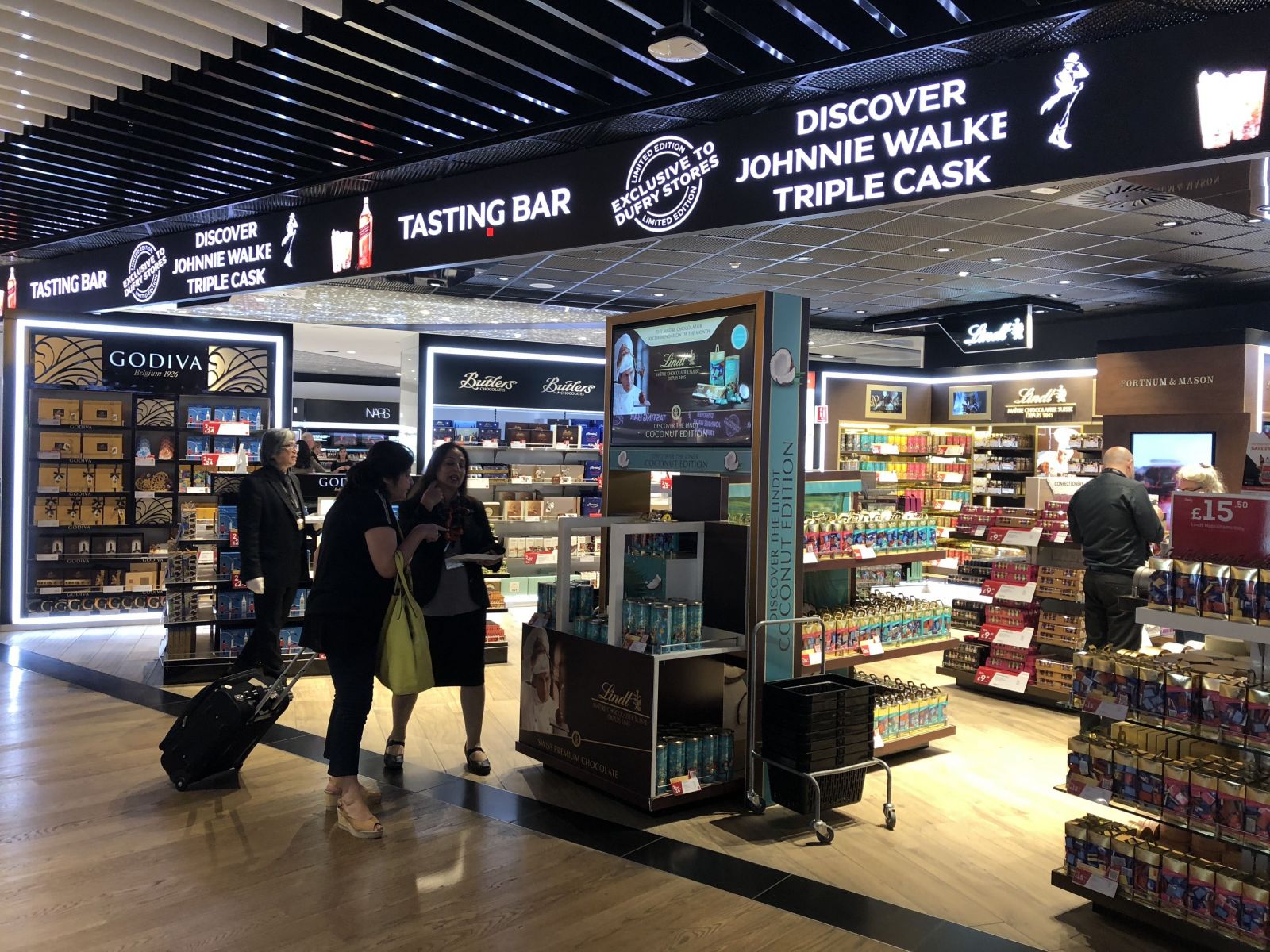 Digital discovery: Dufry's blockbuster Diageo exclusive, Johnnie Walker Triple Cask, gets the full treatment.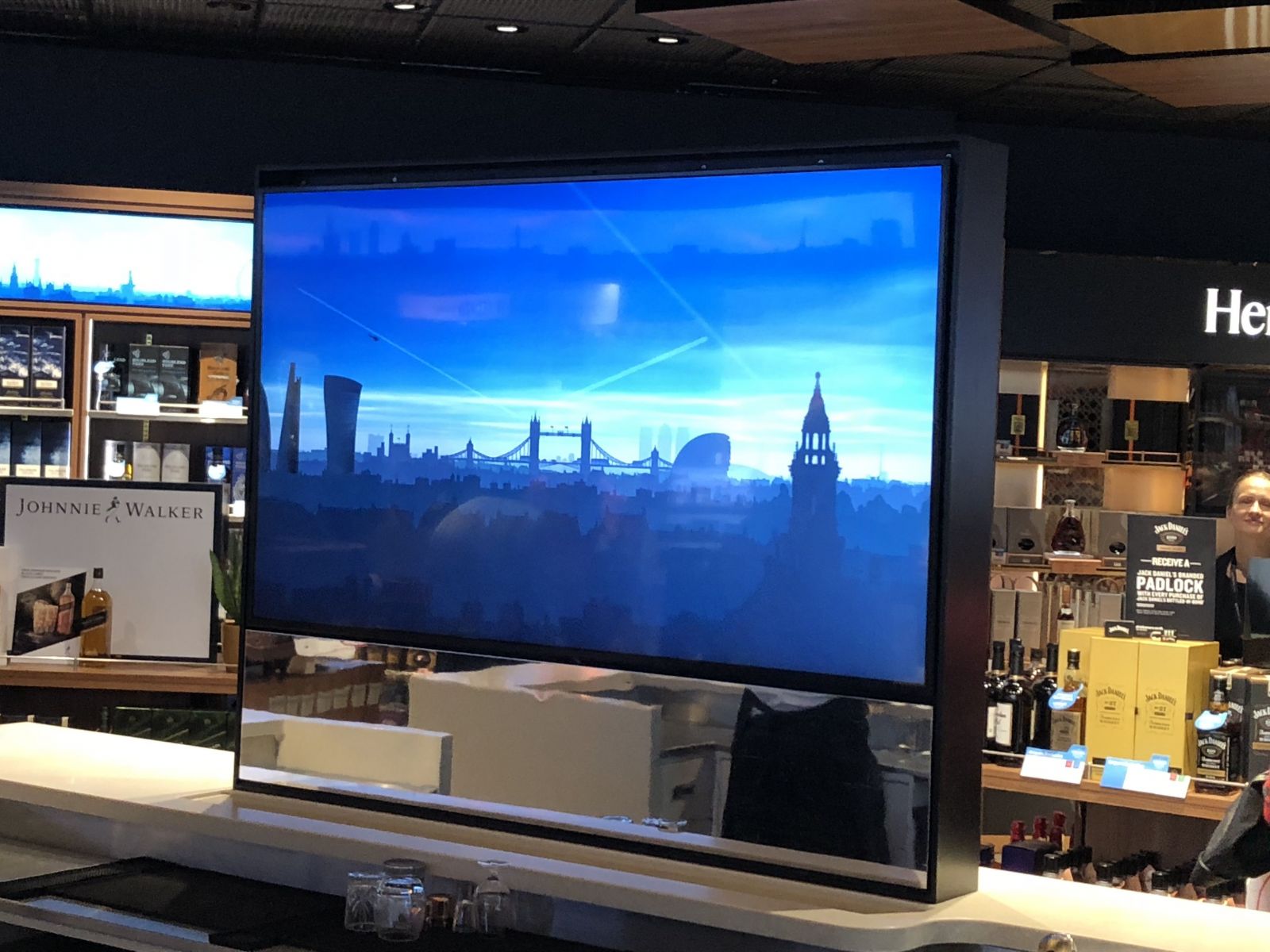 (Above and below) London calling: World Duty Free also uses digital to create Sense of Place.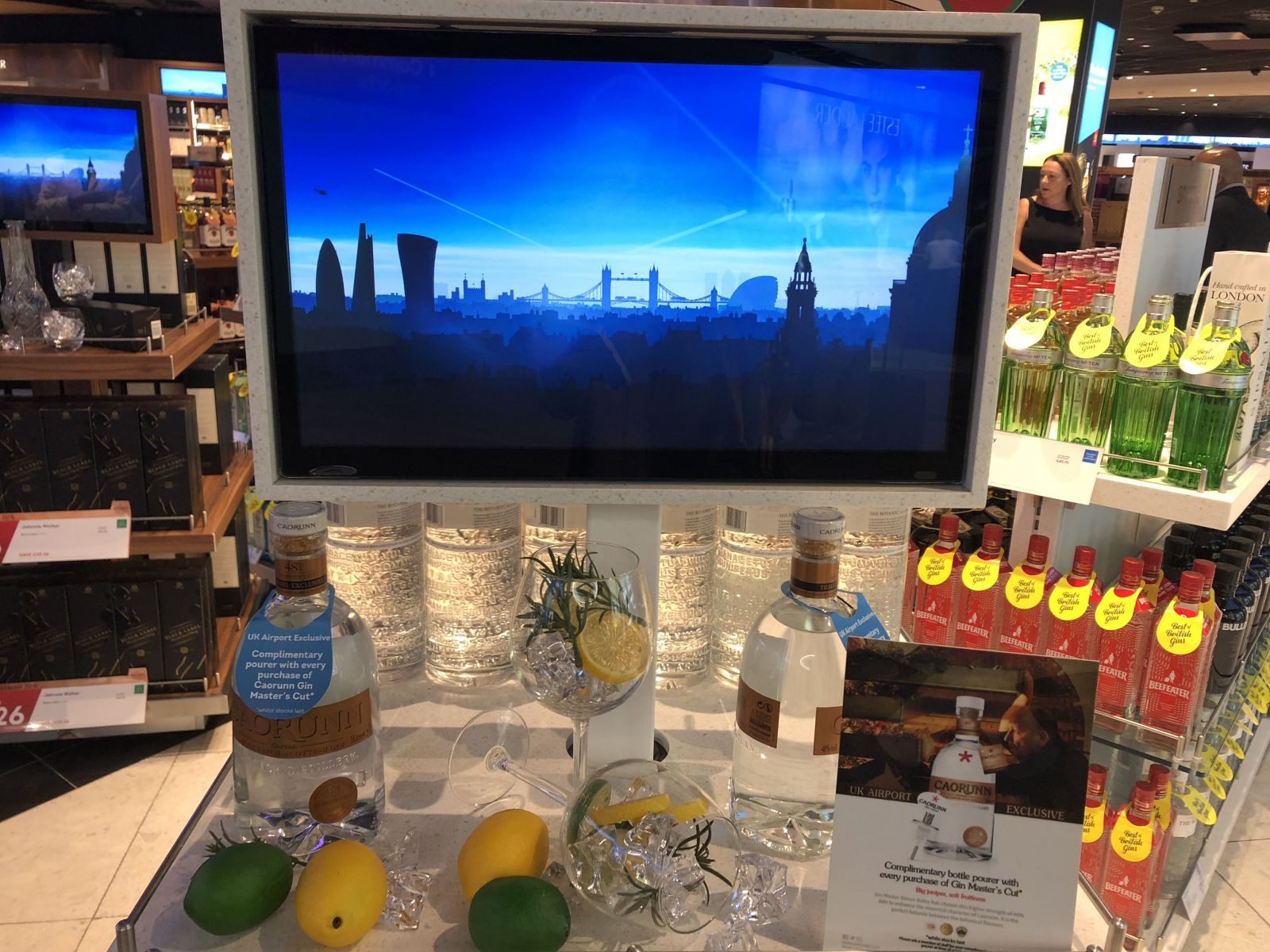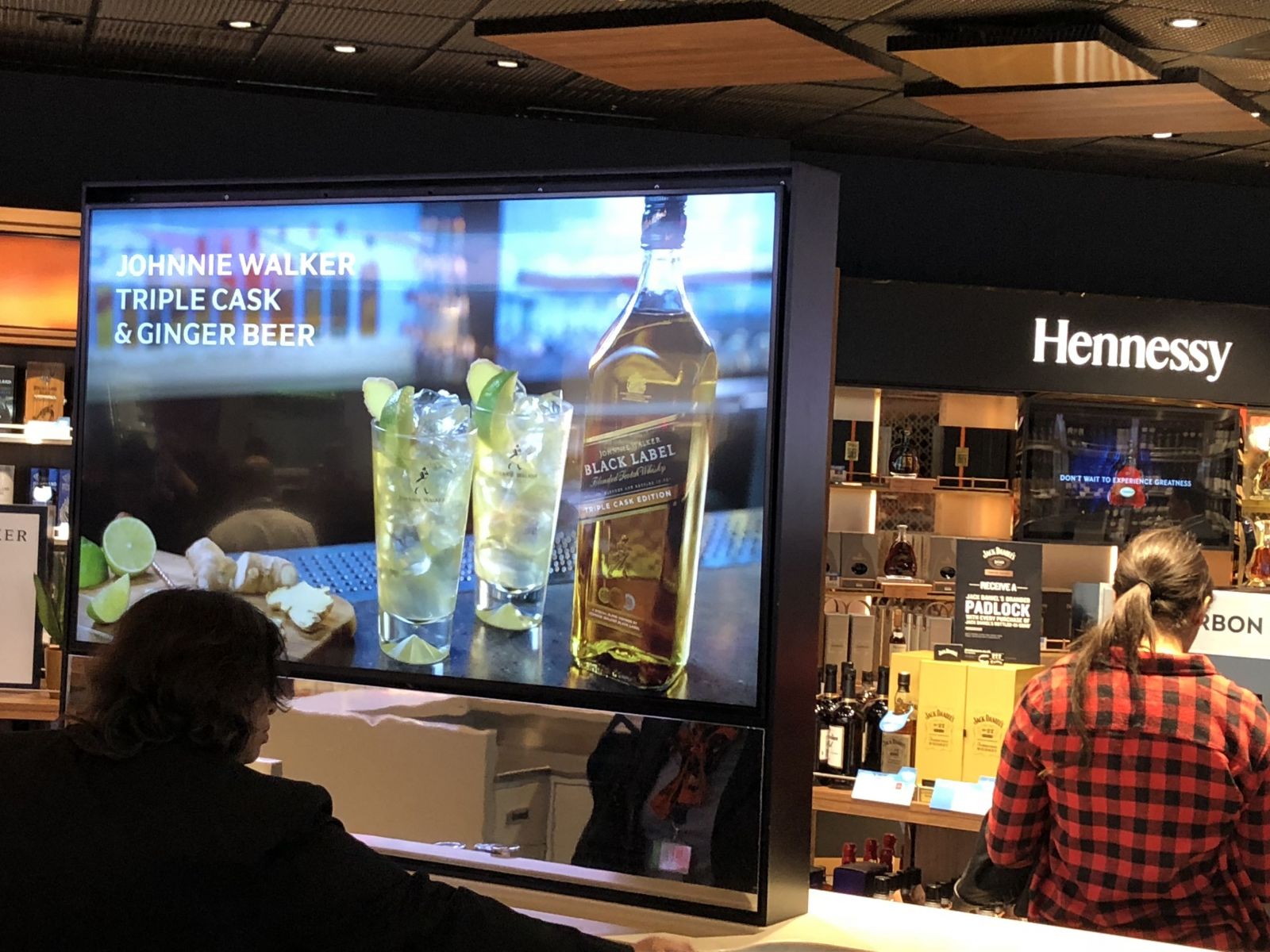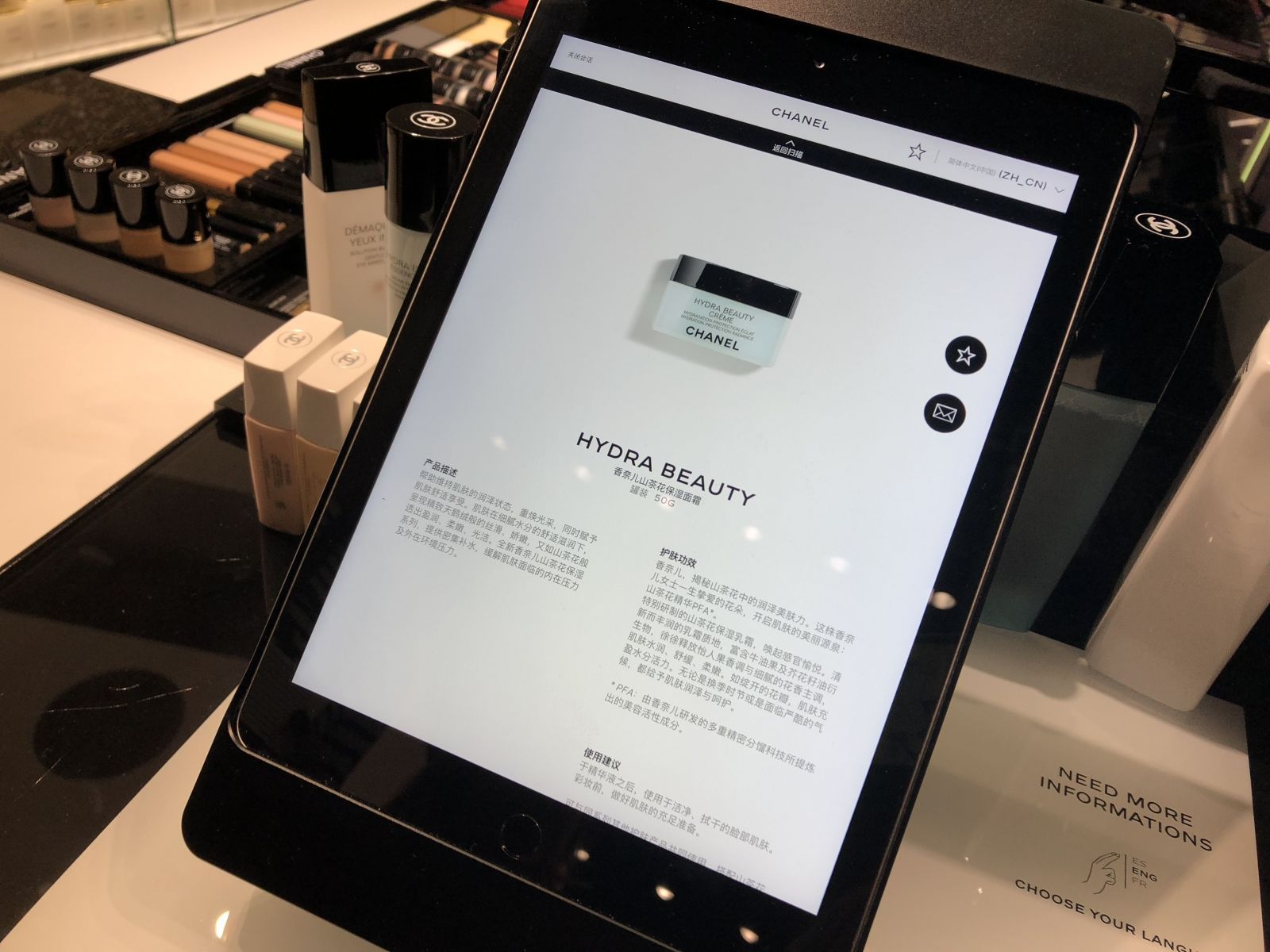 Digital touchscreens enable consumers to learn about products in their own language.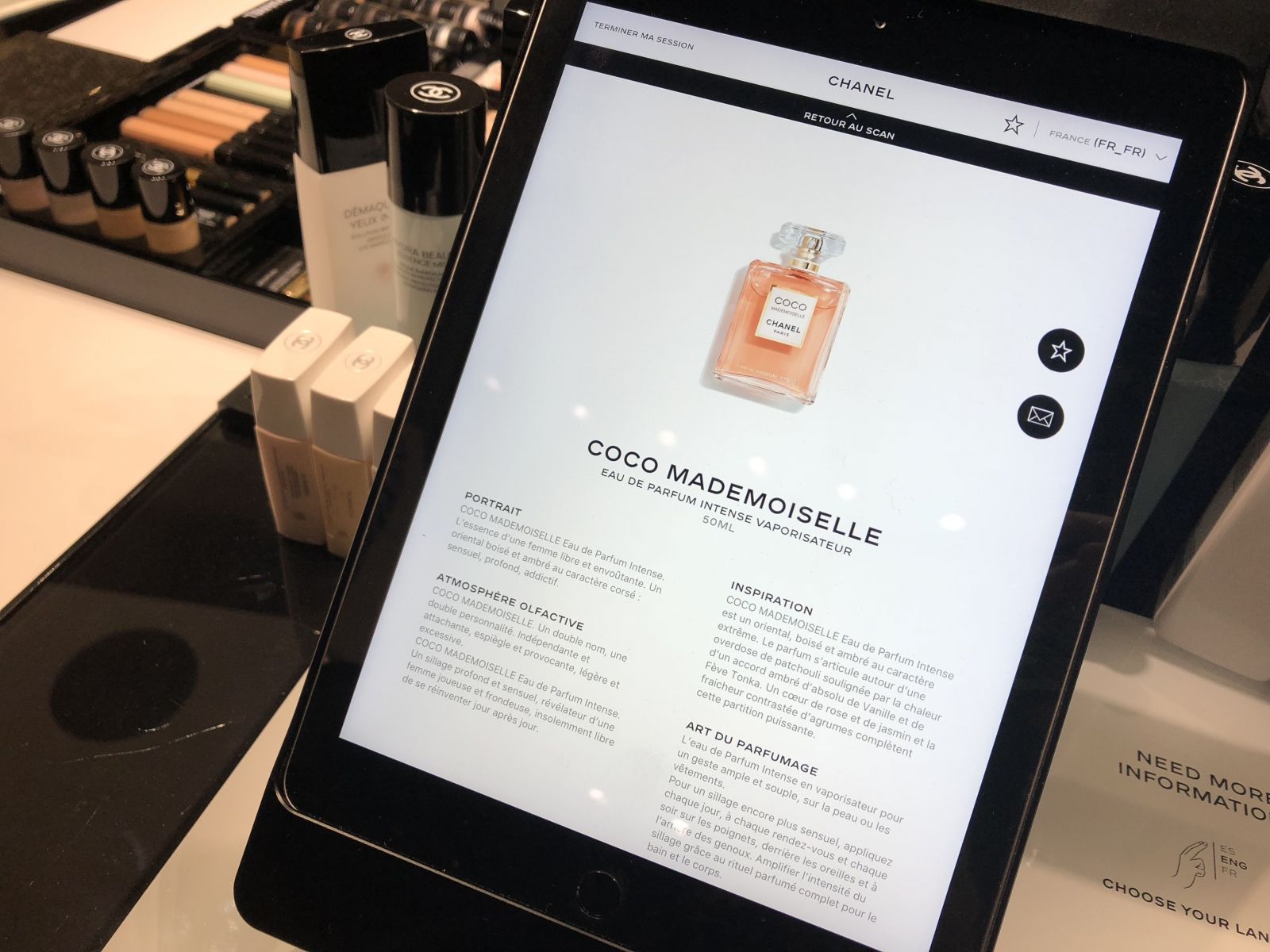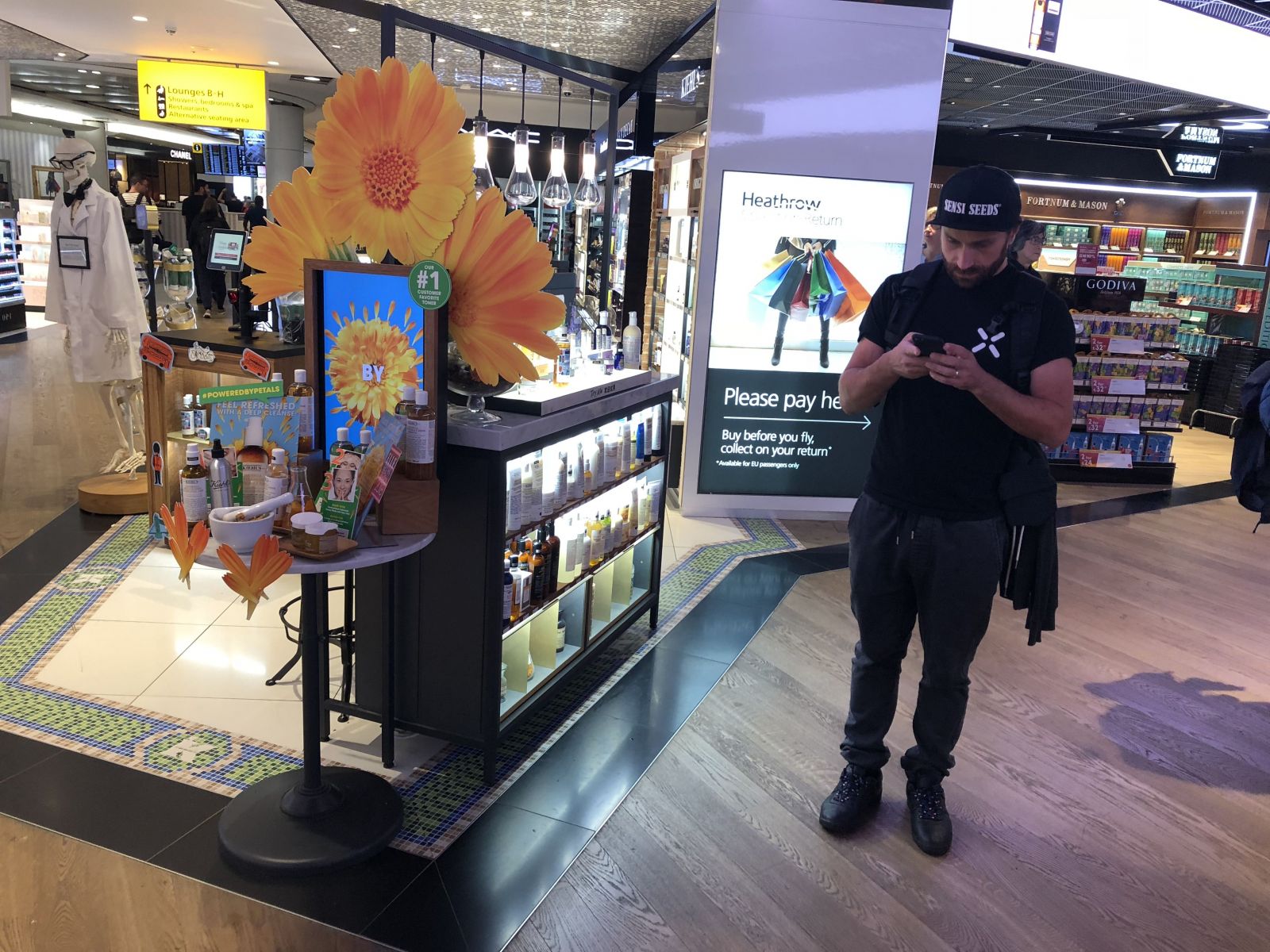 Digital engagement of the wrong kind from a retailer's perspective (although The Estée Lauder Companies has at least exclusively sponsored Heathrow's Wi-Fi).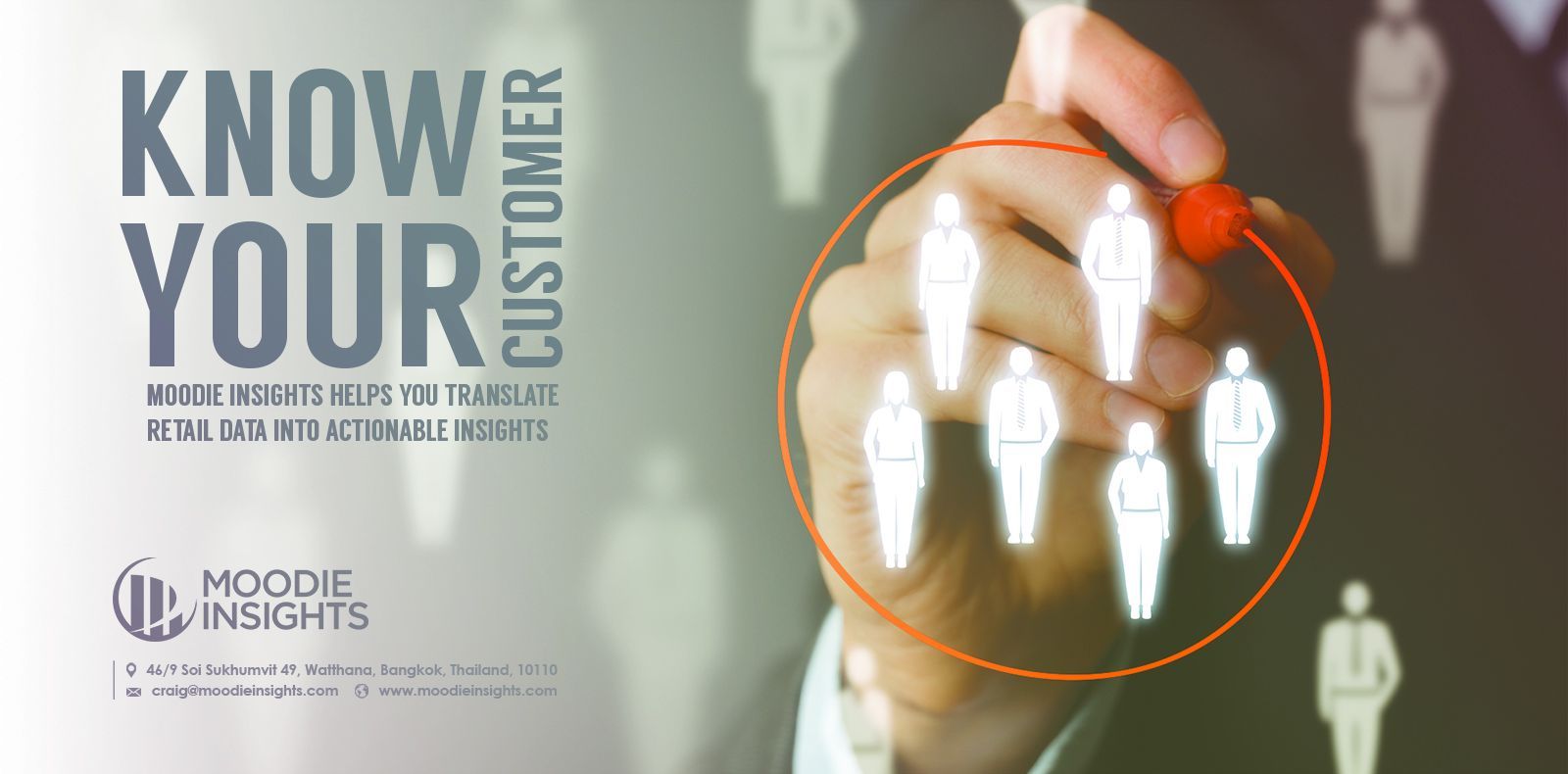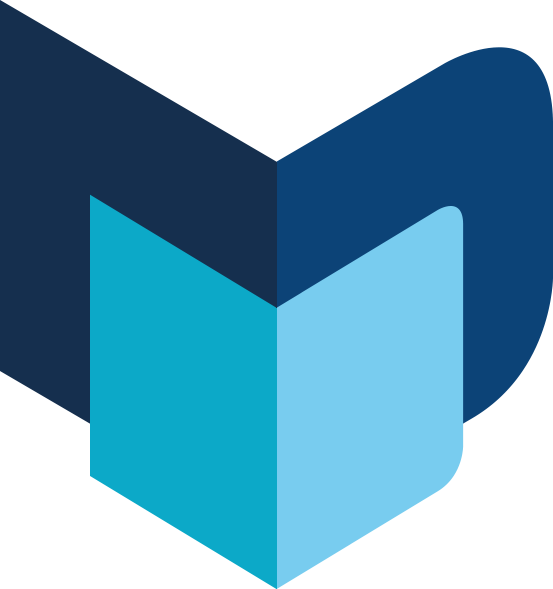 ---
The Moodie Davitt e-Zine | Issue 247 | 24 September 2018