---

Atlanta Airport's wide-ranging art programme is all about making connections – which is an appropriate goal for the world's busiest airport.

Jason Holland

reports.
Hartsfield–Jackson Atlanta International Airport plays a crucial role as a connecting hub for the USA. It is the world's biggest airport by passenger numbers, with 104 million travellers passing through in 2017.
The airport also serves as the largest art exhibition in Atlanta, with a comprehensive programme dedicated to inspiring, de-stressing and entertaining travellers. Ten permanent exhibitions are complemented by rotating displays and a series of performing arts initiatives.
"Airports are about making connections, connecting people to different destinations, bringing families together," says David Vogt, the airports' art programme manager and artist. "The art programme does that in so many different ways. It connects people to memories of nature, feelings, and it also roots their travel experience with something memorable here at the airport.
"Our installations are incredibly unique, and it's fantastic to see how successful the different exhibits are in terms of delighting passengers. It's great to see people with their cellphones taking videos and selfies of our art installations."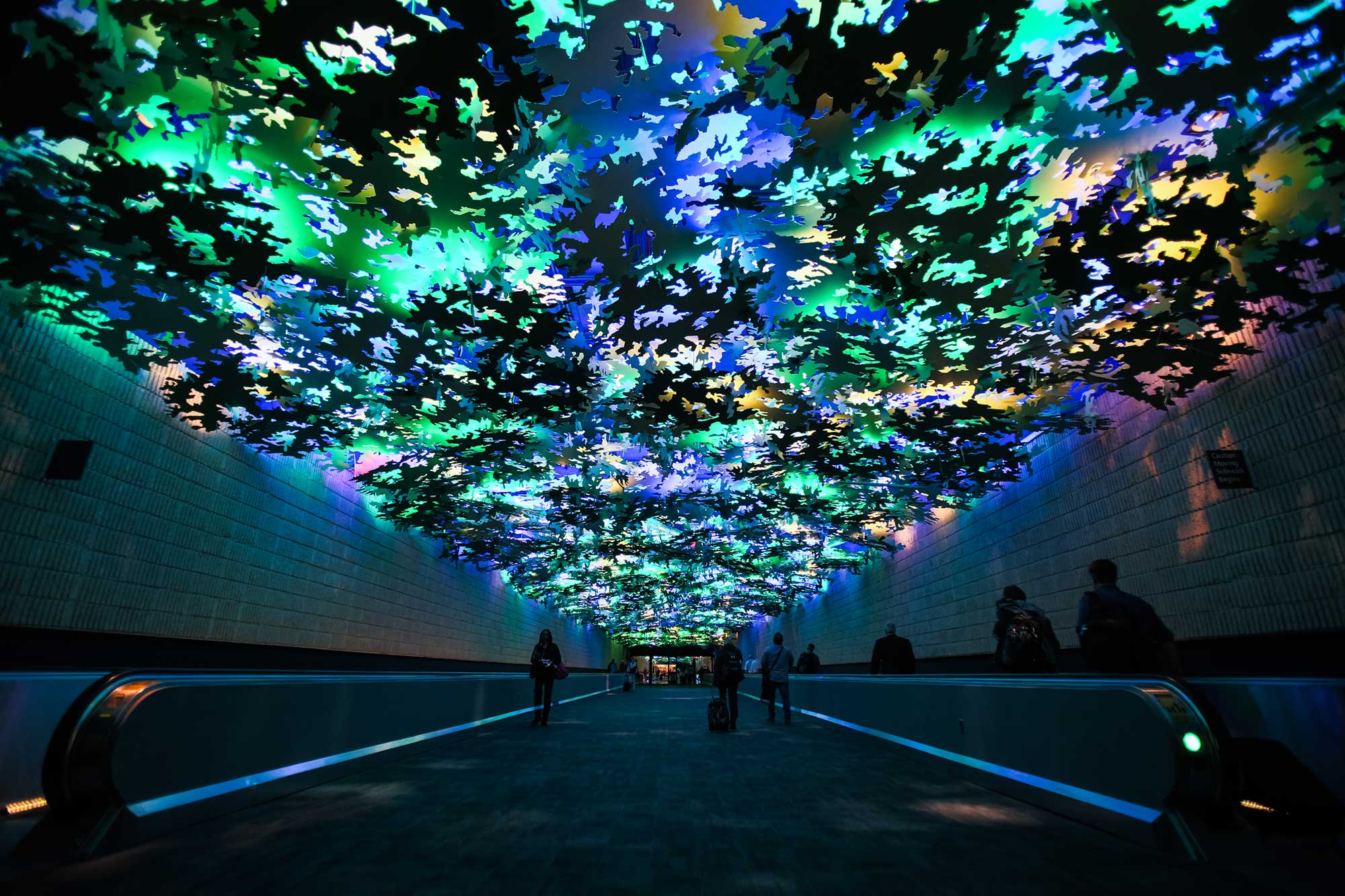 'Flight Paths' won in the 'Transportation' category at the 2017 CODAawards. The awards recognise projects that successfully integrate commissioned art into interior, architectural, or public spaces.
One of the most impressive permanent exhibits is the multi-dimensional 450ft installation 'Flight Paths', by Steve Waldeck. Located in the transportation mall between concourses A and B, it simulates a Georgia forest through a fusion of light, sound and video. The installation is the largest single public art project in Atlanta's history.
"Steve Waldeck's immersive forest canopy installation is certainly one of the airport's most popular artworks," says Vogt. "It's also fantastic to be recognised for having one of the most successful public artworks in a transportation environment."
The artwork was dedicated in November 2017 by Atlanta's then Mayor Kasim Reed. "Creative art makes a great first impression on visitors to Atlanta and to the world's busiest airport," he said at the time.
"It's important that our emergence on the global stage be celebrated by art that captures our imagination, and represents our soul, our roots and our ambitions. I am genuinely excited for the millions of people who will experience the beauty and serenity of this immersive artwork as they enter and leave our city."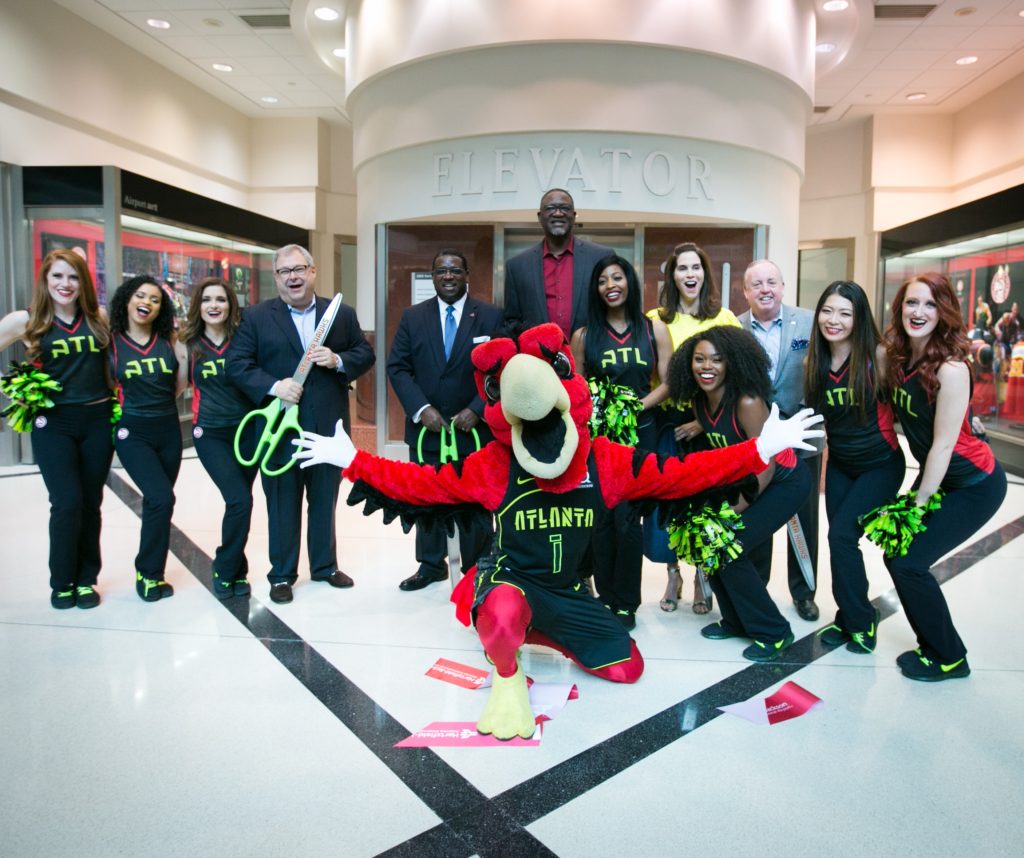 A temporary exhibition celebrating the 50th anniversary of NBA basketball franchise Atlanta Hawks ran in June 2018. Photographs and artefacts such as the jerseys of four of the team's top players – "Pistol Pete" Maravich, Lou Hudson, Dikembe Mutombo and Dominique Wilkins – were displayed. The ribbon-cutting event is shown in this image.
Art can play an important role in showcasing Atlanta, and one of the key aims of the art programme is to get more people to visit and explore what the city has to offer.
"For many passengers, Hartsfield-Jackson is their first – and only stop – in Atlanta," explains Airport Senior Deputy General Manager Michael Smith.
"In fact, of the more than 103 million passengers who navigate through this airport each year, some 60 million never venture out of these walls to explore what this city has to offer. We'd like to change that."
We present some of the highlights of Hartsfield–Jackson Atlanta International Airport's art programme below.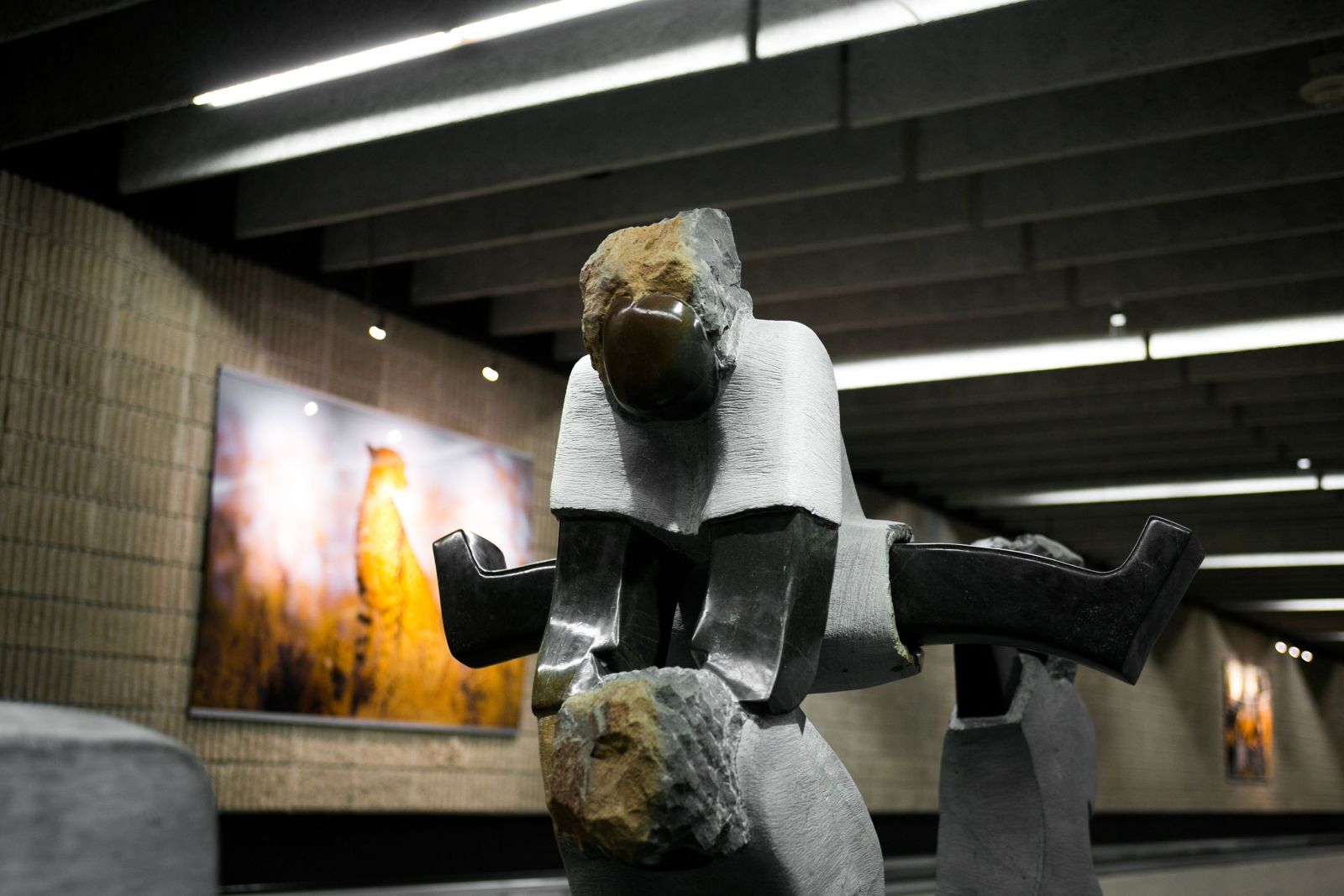 The exhibition 'Zimbabwe Sculpture: A Tradition in Stone' features 20 sculptures by 12 artists.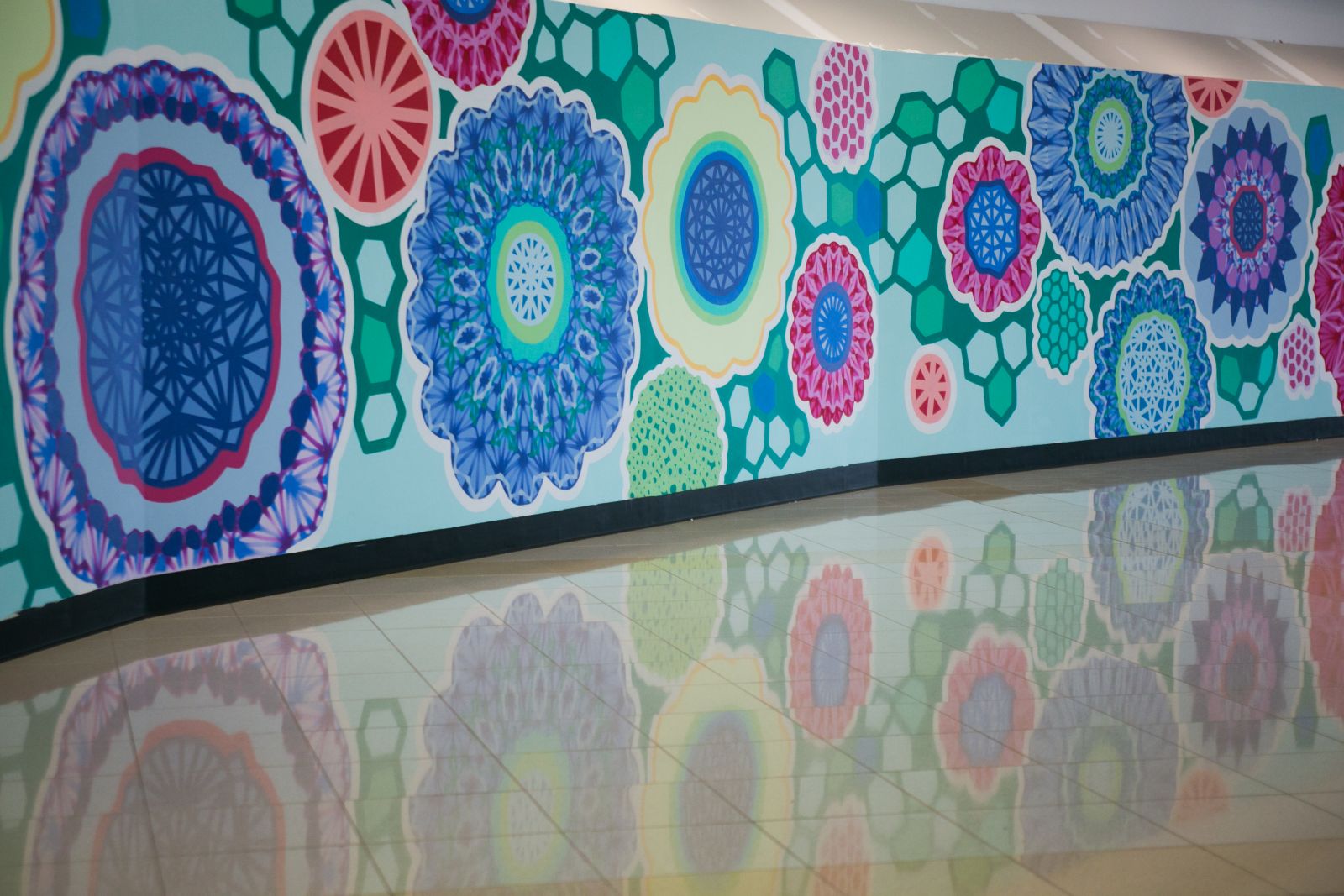 Molly Rose Freeman's 'Salvation in the Land of Flowers and Honey' was installed in 2015.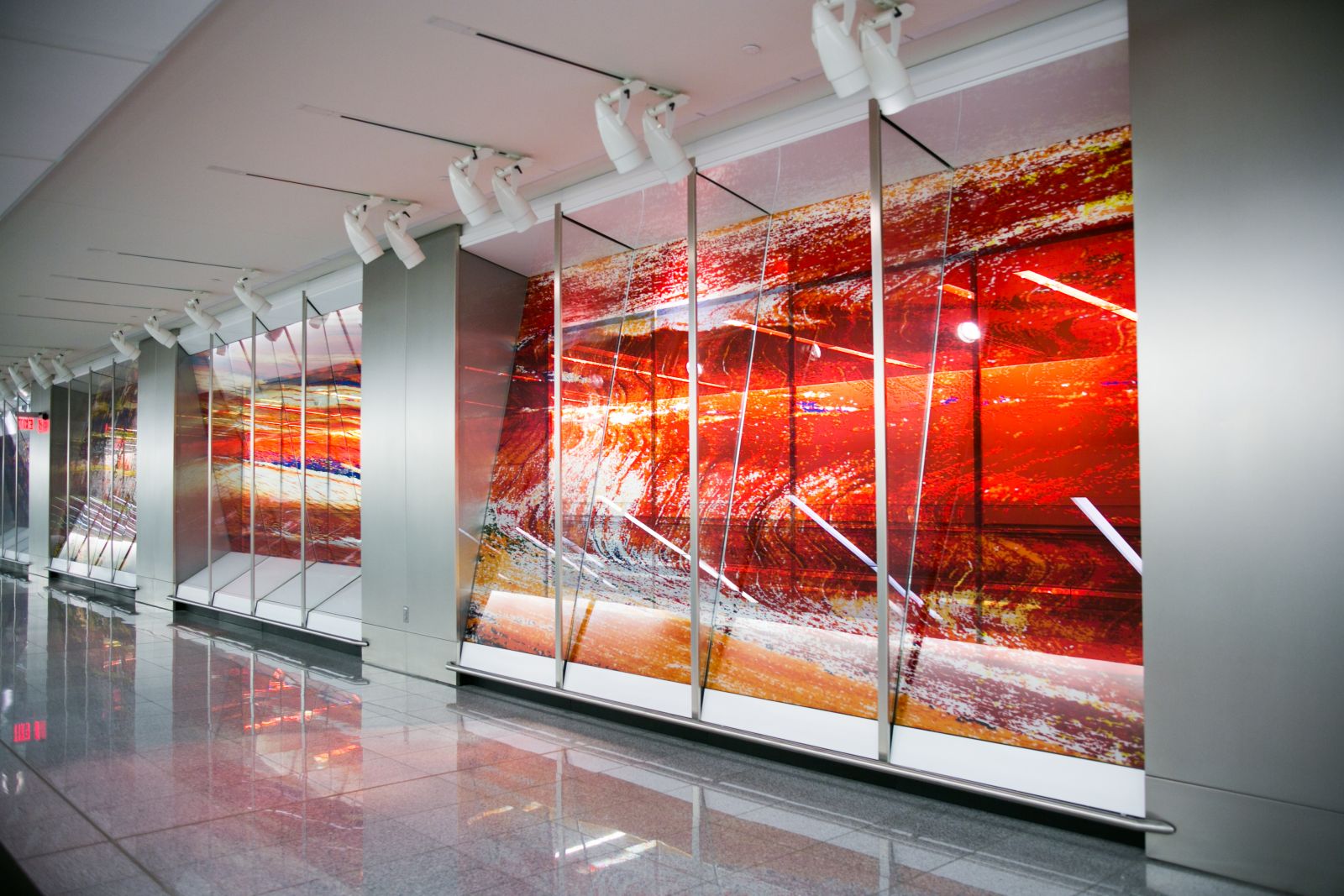 'Veneers', a stained glass piece by Amy Landesberg, is located in the concourse E and F connector corridor.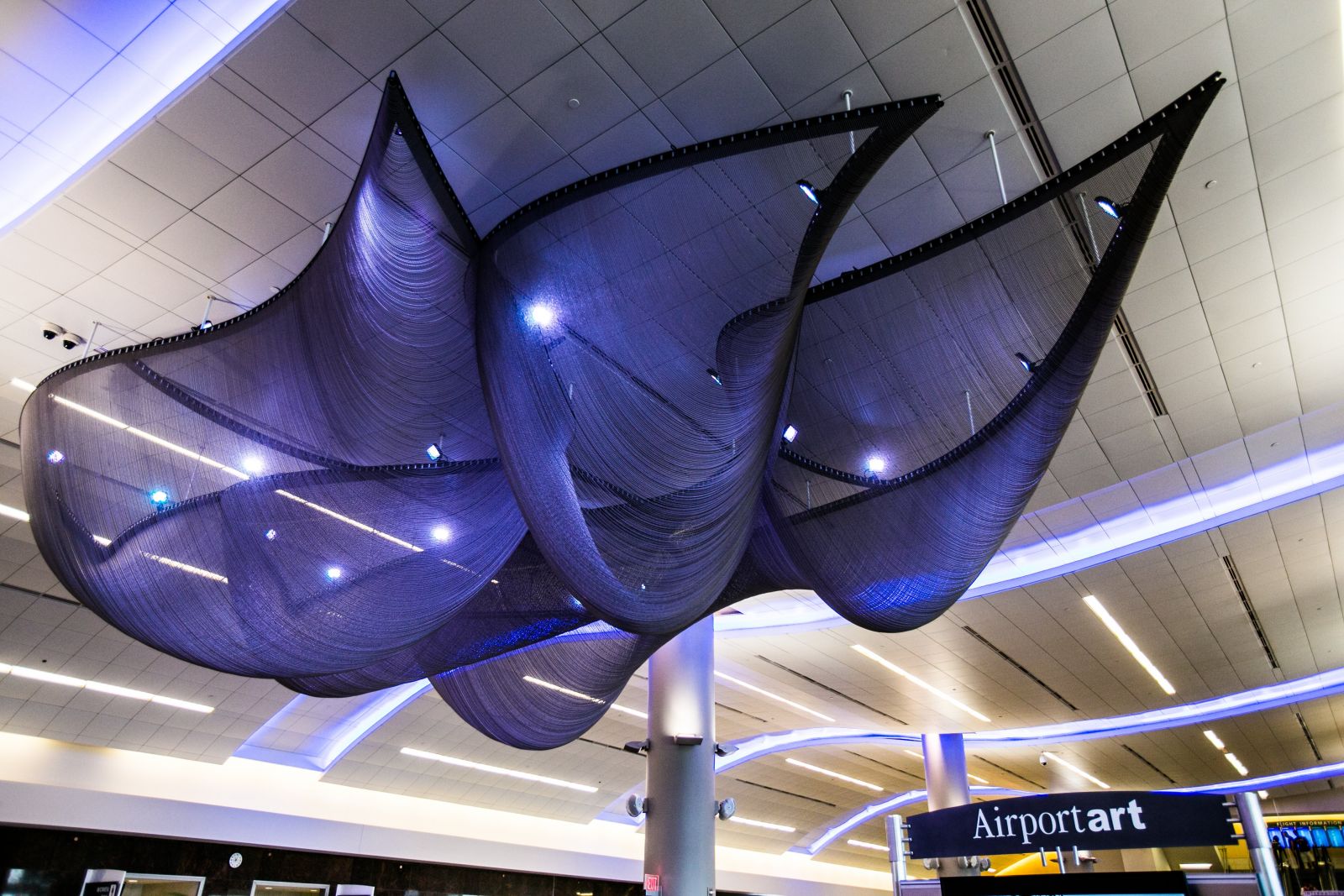 Atlanta-based lighting designer Christopher Moulder's large-scale lighting sculpture 'Mammatus' is located in the international terminal arrivals level.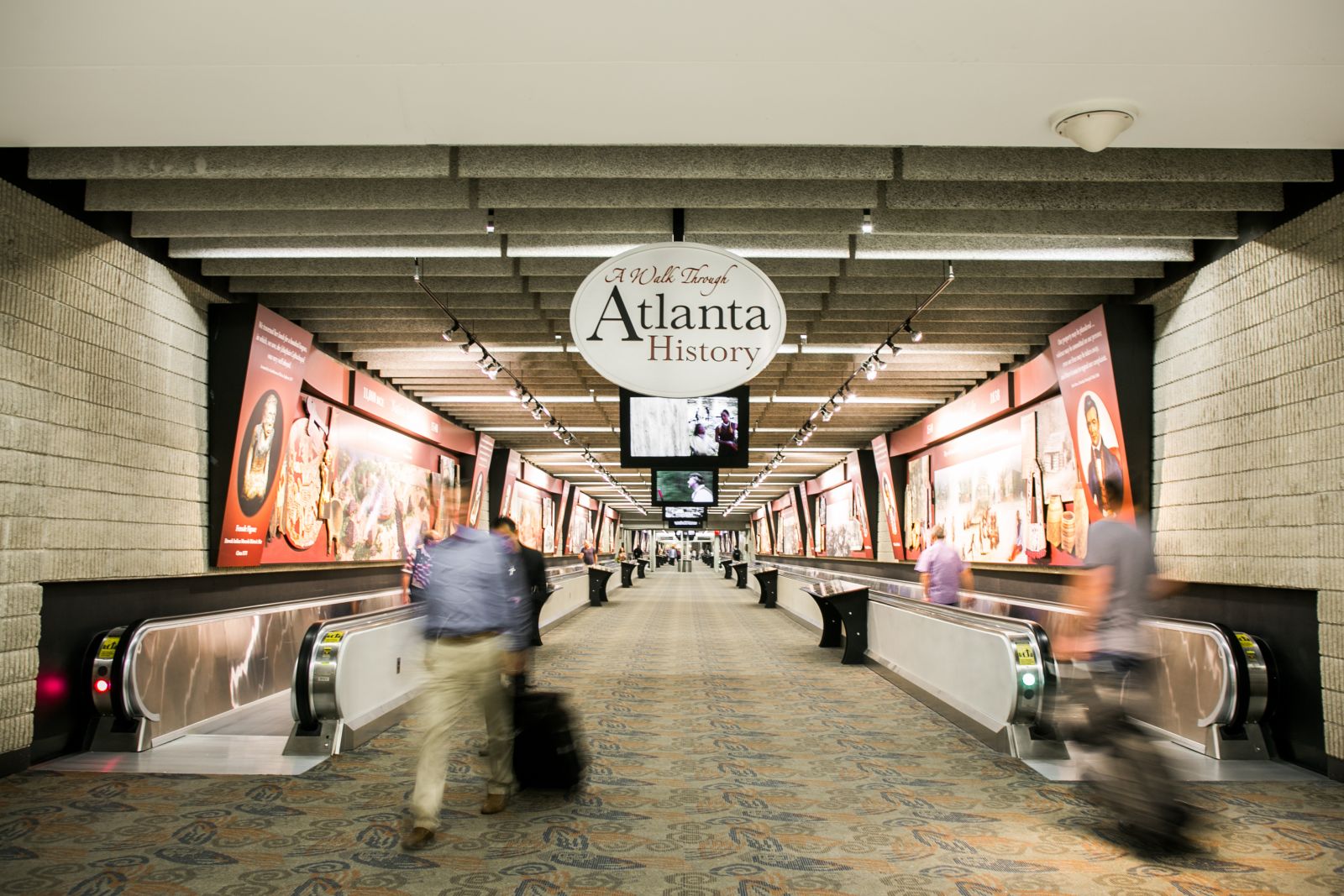 'A Walk Through Atlanta History' by Ayunini Media is a multimedia exhibit in the transportation mall between concourses B and C. Travellers can explore eight decades of city history.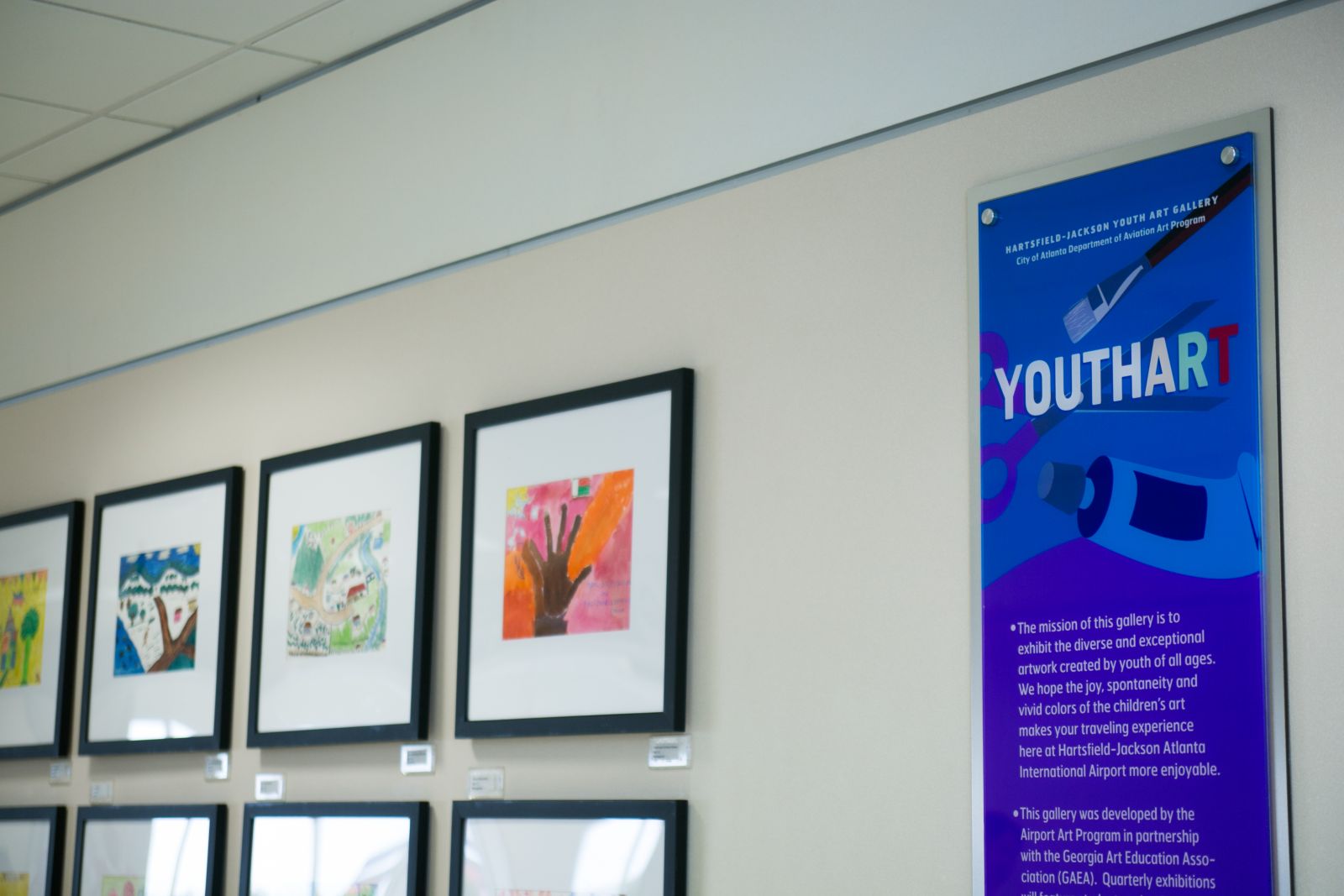 'Youth Art Galleries' showcases Georgia's K-12 student artwork. The exhibition is located in concourses T, D and E at the airport and rotates quarterly.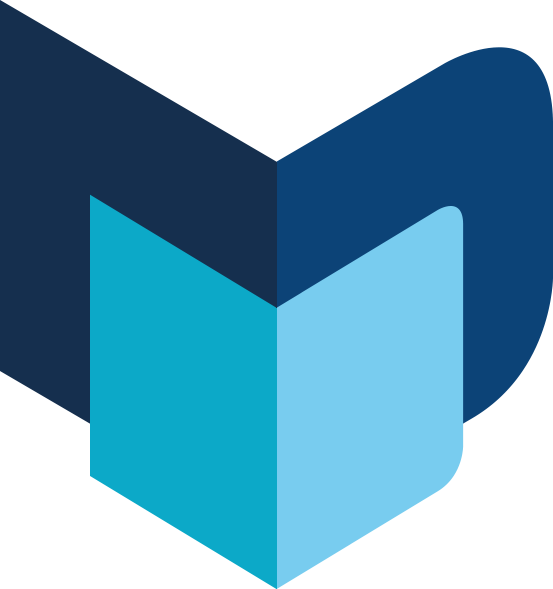 ---
The Moodie Davitt e-Zine | Issue 247 | 24 September 2018