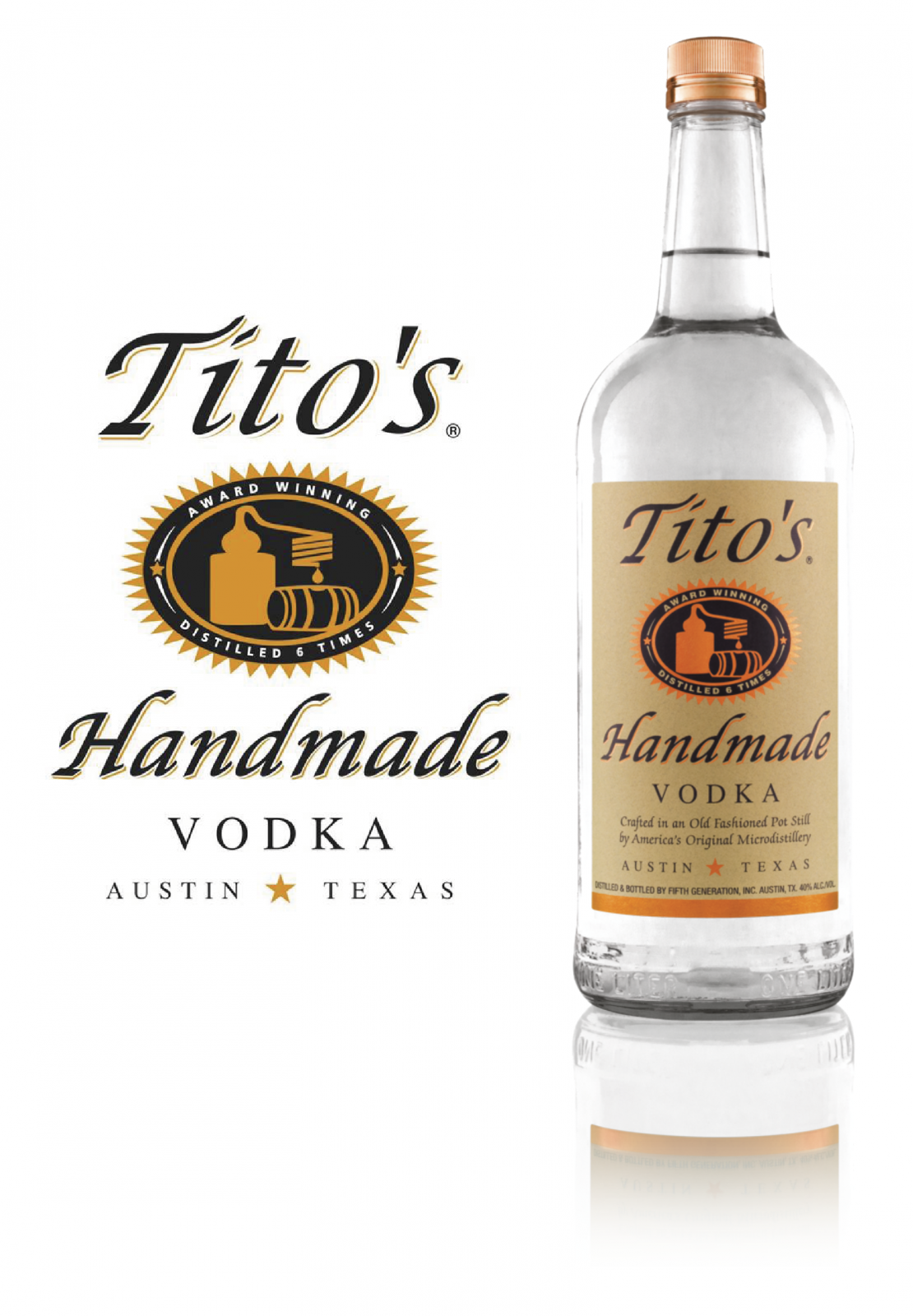 Virtual reality helps solve
a real issue
Technology company PeriscapeVR sensed a gap in the market for virtual reality experiences at the airport – transforming dwell time into exciting new adventures.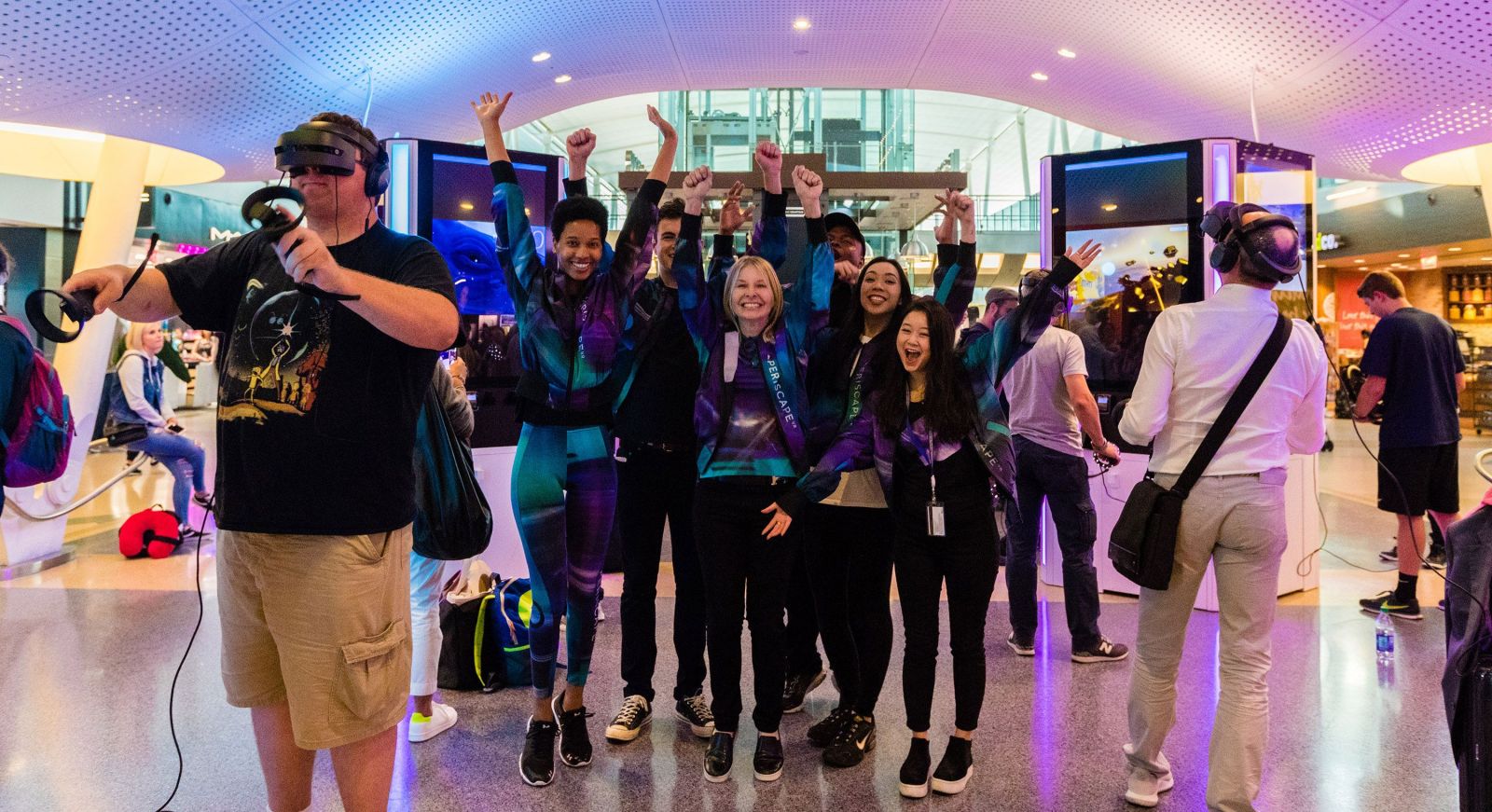 New York and a new reality: Having made its airport debut at JFK, PeriscapeVR has its eyes set on global expansion in the channel.
Virtual reality (VR), a term first coined by pioneering computer scientist Jaron Lanier in 1987, has been harnessed across an impressive range of disciplines – from video games and rollercoasters to surgery training and other medical applications – but its use is still in its infancy within airports and travel retail.
In the travel retail space, technology company PeriscapeVR is hoping to positively disrupt – and more importantly enhance – the traveller experience with a "first of its kind" VR implementation.
Terminal management company JFKIAT and travel retailer Paradies Lagardère partnered with PeriscapeVR in June to open a VR Experience Center at New York JFK Airport Terminal 4.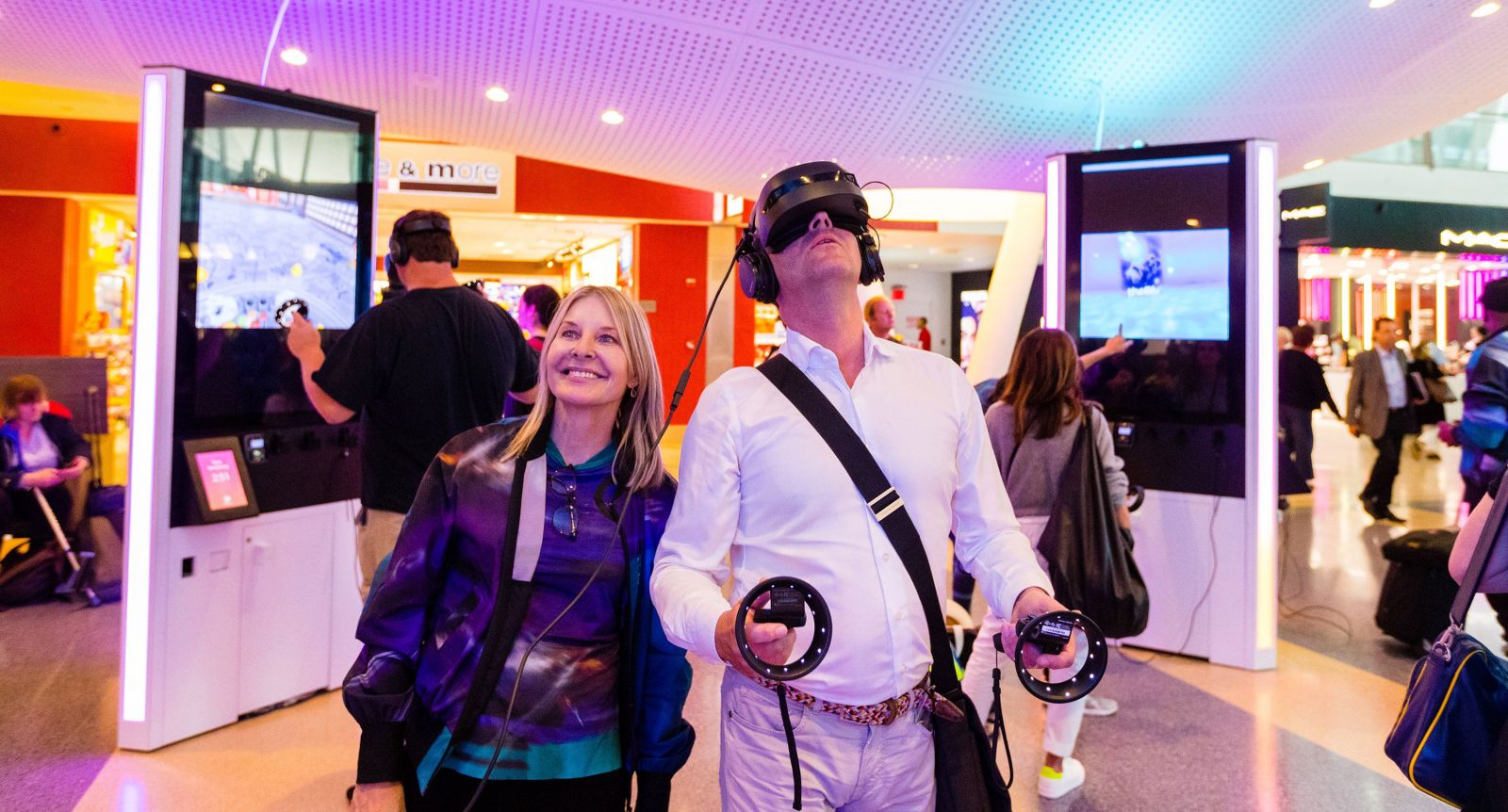 Exploring new horizons: The virtual and mixed reality experiences are available to travellers for a US$1-2 fee.
The six-month pop-up aims to provide immersive virtual and mixed reality experiences to the terminal's 70,000 daily travellers. The Experience Center is a scalable installation that brings "a luxurious and accessible entertainment option to mass audiences in high-profile locations anywhere".
The unit is located in the T4 Retail Lounge and features freestanding VR Towers with 12 stations, combining luxury, retail, original content, and technology.
PeriscapeVR's experiences are grouped into five content categories: first time, experience, create, play, and cause. They feature exclusive content from leading brands in virtual reality. The experiences have been curated to appeal to a wide variety of travellers: they can view new destinations, draw and create in 3D, personify a famous musician, play games and more. Exciting interactive options include undersea adventures and space travel.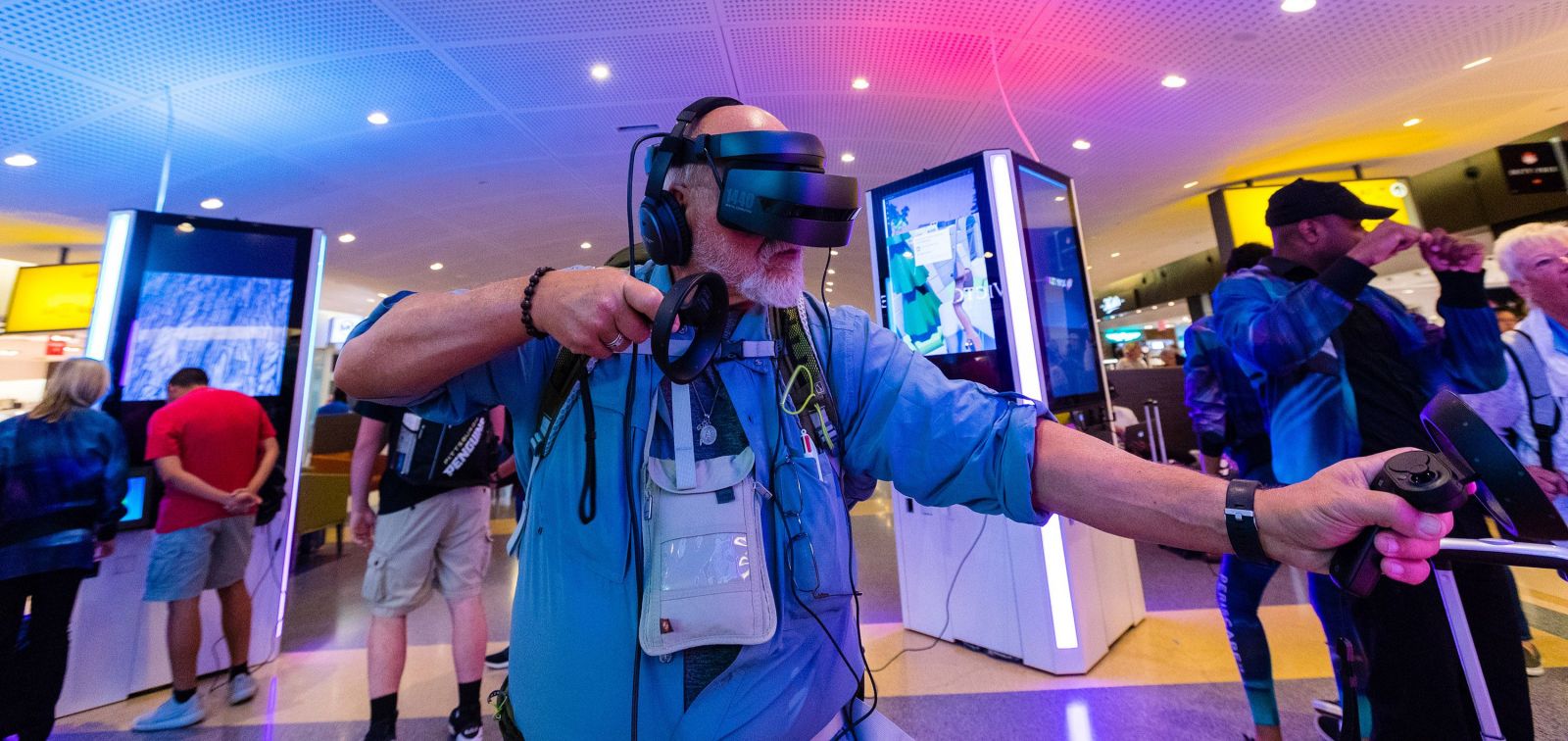 A universe of possibility: Travellers can take part in undersea adventures or space journeys.
The VR Experience Center features HP Windows Mixed Reality Headsets for immersion into virtual worlds, as well as HP Z240 Tower Workstations to provide the required performance for immersive VR experiences. The centre also features design by Gensler Architects.
Pricing ranges from US$1 to US$2 per minute and experiences average 5 to 10 minutes each. The stations also offer secure compartments for storing luggage and personal items.
"PeriscapeVR, meaning 'escape within', was created for travellers who desire a fun, blissful and euphoric respite from airport crowds and long hours between flights," says PeriscapeVR Founder & CEO Lynn Rosenthal.
"As a frequent traveller, I recognised there was a gap in the market for this kind of airport entertainment. Every day we get tremendous joy seeing travellers of all ages experiencing virtual reality for the first time."
The JFK T4 installations
First Time:

 

theBlu: Whale Encounter

,

Reef Migration

and Luminous Abyss

 – An undersea encounter with the whale, through which travellers can witness a migration on the edge of a coral reef, venture into the deepest region of the ocean and discover an iridescent abyss.

Experience:

Irrational Exuberance

 –  A journey to imaginary worlds as a lone explorer in deep space. The user can discover and interact with space phenomena through different sensations.

Create:

 

MasterpieceVR: Shape your Creativity

 – The traveller can build tangible objects, colourful environments, and high-quality 3D models with VR's sculpting and painting tool.

Play:

Fruit Ninja and AudioShield

 – Fruit Ninja VR turns gameplay into a virtual reality experience for players of all ages and skill levels. AudioShield brings music to life, allowing participants to interact with music in a new, physical way, using shields to block incoming orbs.

Social Cause: 

Notes on Blindness: Into Darkness

 – Described as a "magical and mesmerising VR journey into the foreign land of the sightless". Based on John Hull's sensory and psychological experience of blindness, the interactive experience uses binaural audio and real-time 3D animations to create an immersive journey through a "world beyond sight".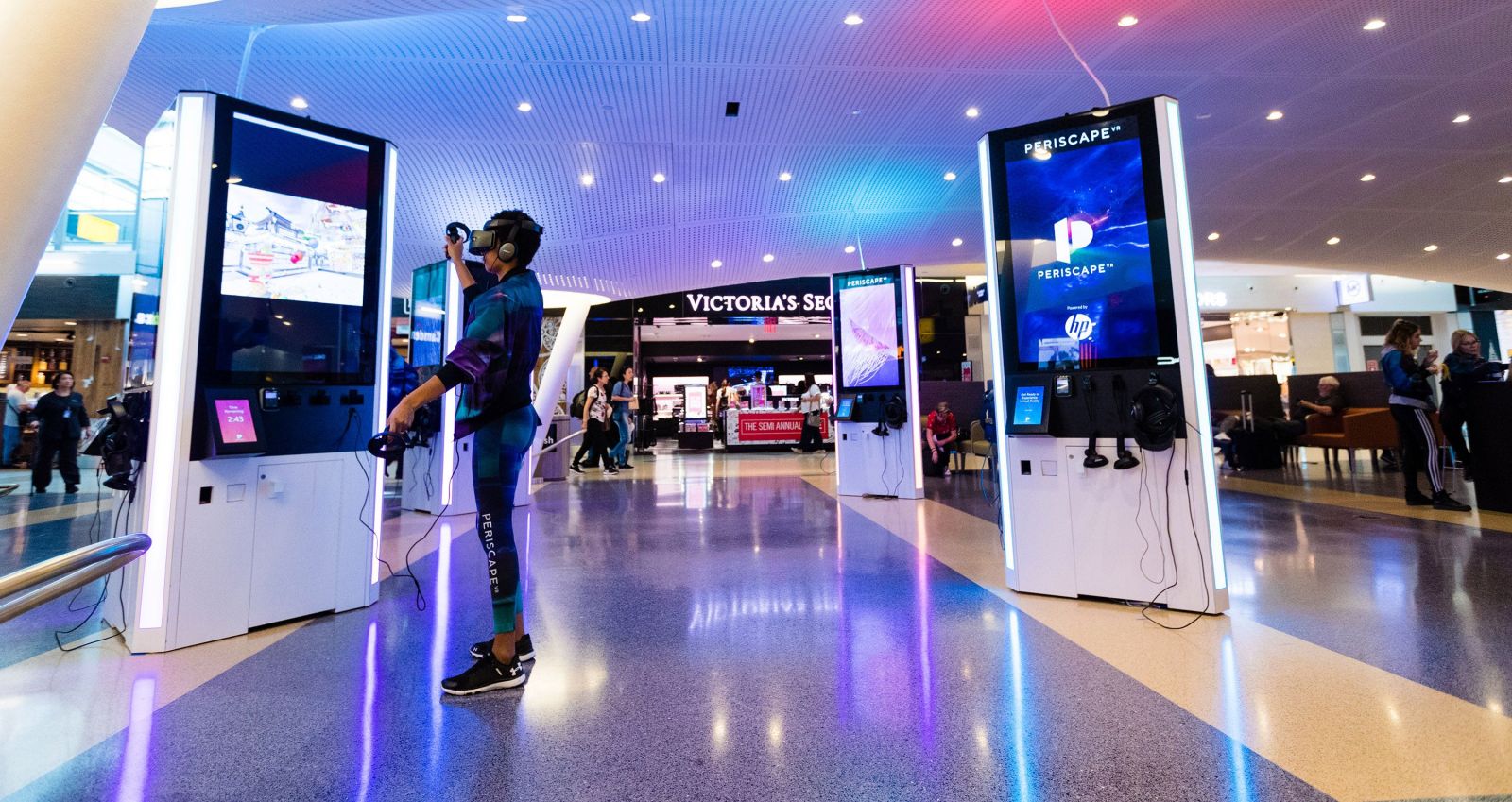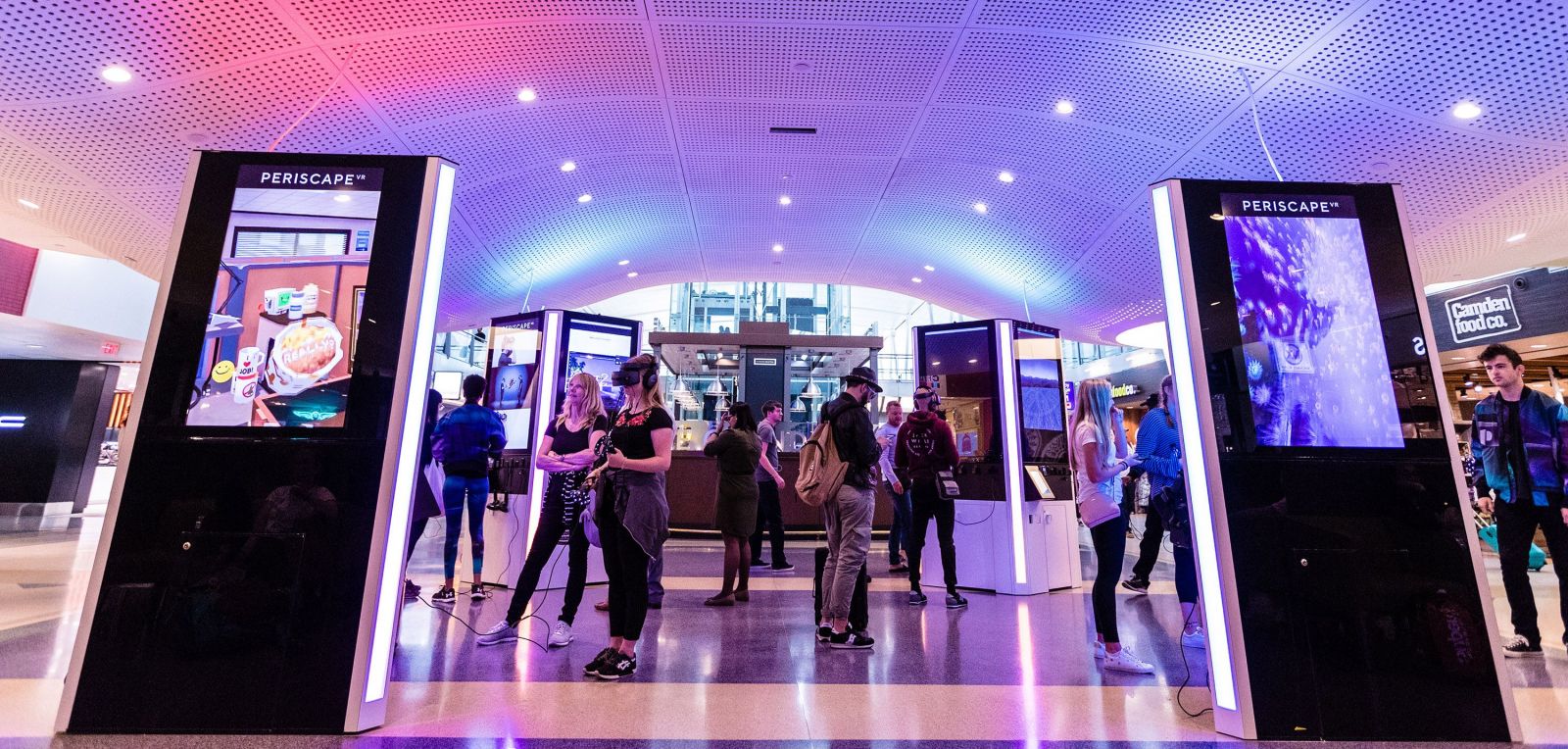 'Escape within': The collaboration combines the worlds of travel, technology and luxury.
---
The Moodie Davitt e-Zine | Issue 245 | 30 August 2018