VISION, MISSION, STRATEGY
---
From small beginnings – the journey towards transformation
Toronto Pearson International Airport is well advanced on its journey to becoming one of the world's mega-hubs. It is Canada's busiest airport and North America's number two for international traffic, welcoming almost 50 million passengers in 2018, having grown at a +6.4% compound annual growth rate (CAGR) over the past five years.
Today, Toronto Pearson ranks among the top 30 international airports worldwide based on passenger numbers, and is the fifth-most internationally connected airport in the world according to OAG.
But the figures tell only part of this fascinating story. Behind them lies the transformation of an airport company, and a journey whose evolution continues today.
It began with the appointment of Howard Eng as CEO in 2012, with a remit to lead Pearson's worldwide connectivity, foster stronger business connections with partners and drive revenues and profits.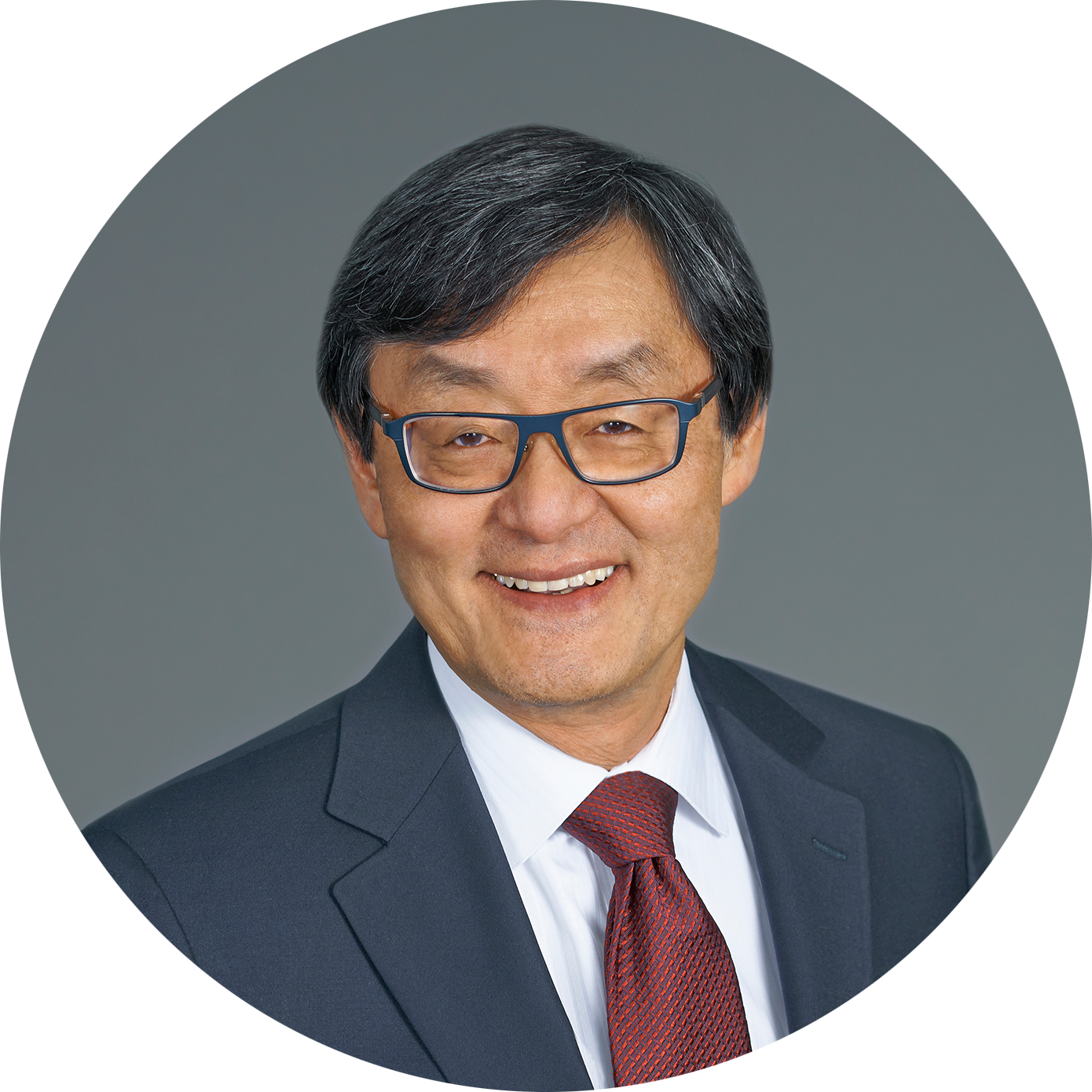 Howard Eng: "On our journey to become a mega-hub, it is crucial that we invest to improve every part of our airport"
Eng (who is now retiring) says: "On our journey to become a mega-hub, it is crucial that we invest to improve every part of our airport to be able to serve the nearly 50 million passengers that pass through our gates every year. We are always striving to be better, more efficient and looking for ways to improve processes and experiences for our passengers."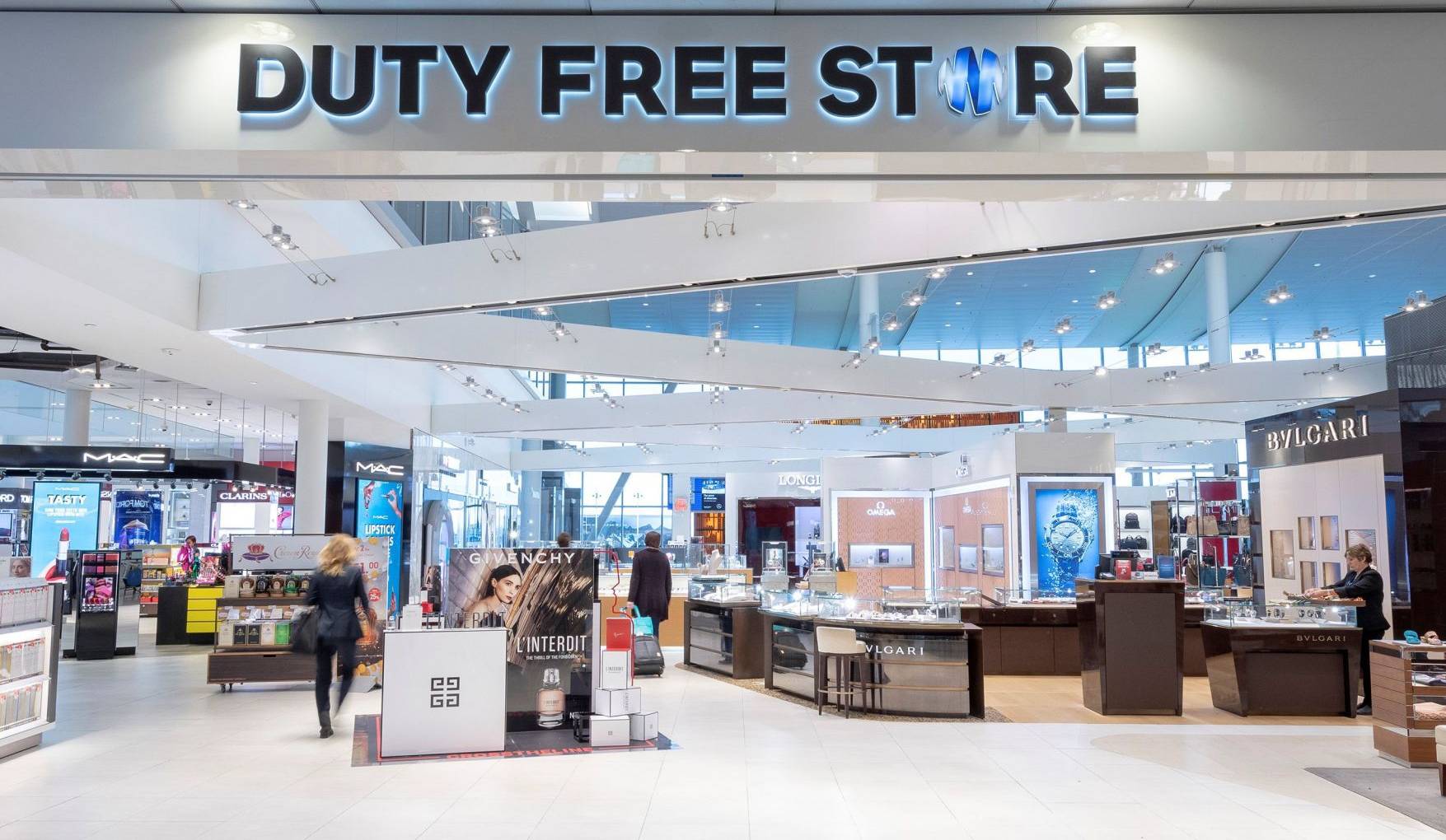 The big shift in Pearson's direction was redefining relationships with commercial partners (Dufry/Hudson duty free store pictured)
That vision led to some key appointments from beyond the world of aviation. Among those was Scott Collier, who joined in February 2014 as Vice President, Customer and Terminal Services, having previously been COO at PepsiCo Beverages Canada.
The combination of commercial and consumer-facing activities, airline relationships and development and terminal operations in Collier's department was vital in uniting functions under one team that at many airports are separate, distinct and sometimes even adversarial.
Despite the progressive-looking structure, the company that Collier joined was not one set up for commercial success, growth and partnership.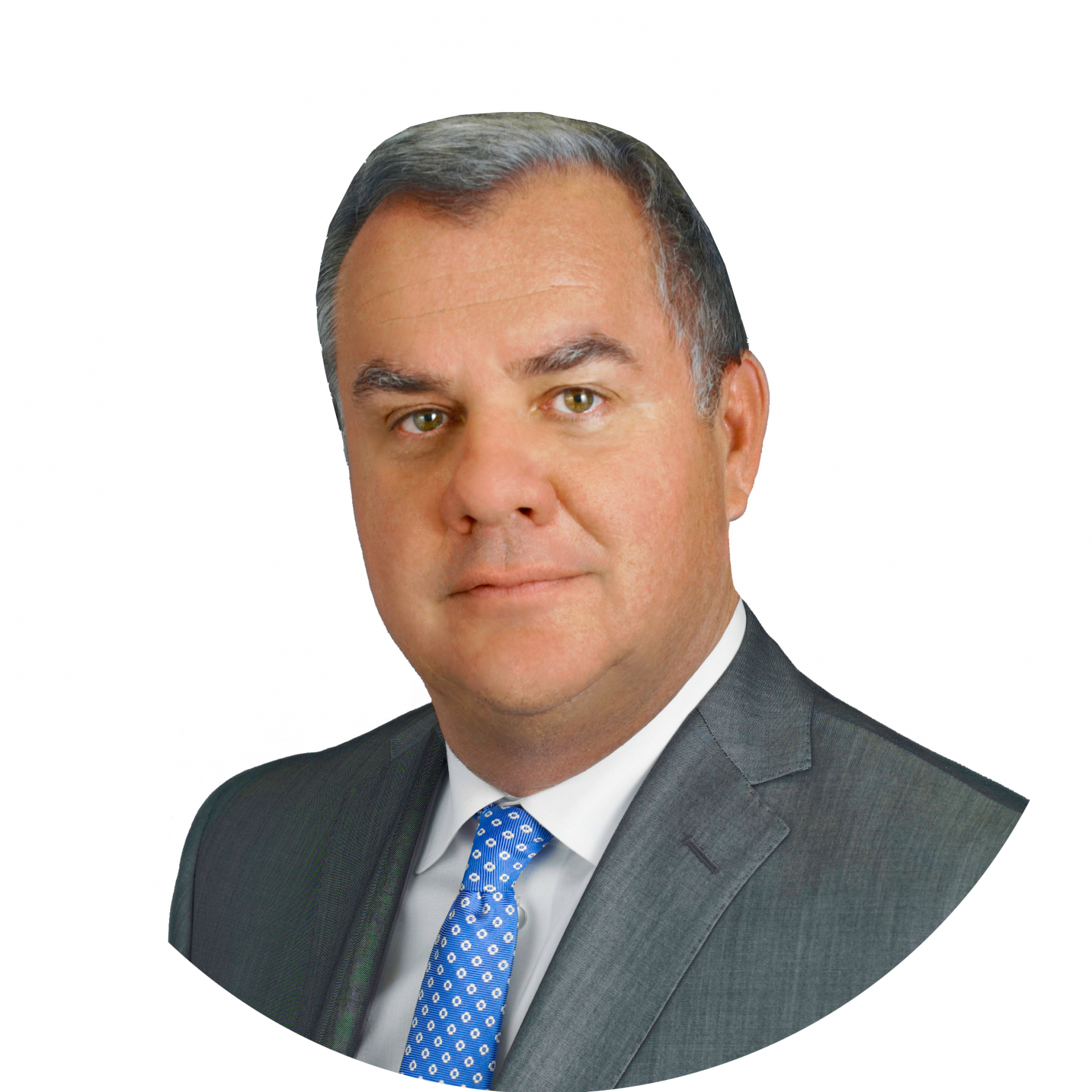 Scott Collier: The vision to become the best in the world is Toronto Pearson management's 'north star'
He takes up the story: "The organisation, led by Howard, made a bold move in 2014 by establishing an unambiguous new vision for the airport: to be the best in the world. That vision is our north star. Our raison d'être, the manner in which we will achieve our vision over time, became our new mission statement: Passengers are our Passion."
However, there was one fundamental problem back in 2014: Toronto Pearson as an airport was anything but passenger-centric – and that was validated by both internal metrics and external benchmarking surveys such as ASQ and Skytrax.
"We challenged ourselves to take a new perspective of how we show up as an organisation. We wanted to re-think our approach through the lens of our passengers because at the end of the day these are the people who are paying the bills," says Collier.
"We exited the financial downturn in good shape, our two flag carriers were driving unprecedented growth, but we weren't leveraging the opportunities right in front of us. The simple fact was that we were taking this unprecedented growth for granted. Broadly speaking, we projected an institutional arrogance that as the 'Airport Authority', we knew better than almost everyone else. Our relationships had become transactional – little about them was about collaboration or partnership. It was palpably obvious that unless we changed, we weren't going to get to good, let alone the best.
"So, when we announced that 'Passengers are our Passion' was our new mission statement, it was no surprise that our customers, government agencies and commercial partners found the entire supposition rather amusing. Their scepticism based on history was certainly warranted."
Fresh thinking: Strategic partnerships with American Express and others epitomise the new approach
The passenger experience across the entire value chain was consistently judged to be mediocre at best, and miles away from the best airports in the world. So where to start? How could Pearson deliver a transformation that would make good on the pledge to become 'Best airport in the world'?
With the assistance of global design firm IDEO and 16x9 Agency, Collier and his senior team found the triggers to encourage buy-in from employees and partners. Change was not only necessary, went the message, but it would transform the way people felt about their work and doing so would be great for business and the Toronto Pearson brand.
At the heart of the change was a move to embrace design thinking. This means understanding people by observing them and putting oneself in the situation of the user of a service or product and then using those insights to fuel new designs.
IDEO Partner Owen Rogers says: "I walked the terminals with Scott after we were introduced. None of what we saw on our first tour was a surprise but all of it was kind of disappointing. At the time the iPhone was not novel any more but was embedding itself into our world, making life easier. The airport exemplified everything that was not easy. In fact, it was completely the opposite. It was the norm that people accepted poor service and clunky processes. The bar was so low from a passenger perspective so we identified an opportunity to change and even lead the industry."
16x9 Agency President & CEO Kevin Yates adds: "Scott and his team brought a fresh objectivity and a relentless drive to making the passengers the centre point of all they do. They reimagined how they as an organisation could think, design and activate with a more human approach and with the end-user always in mind."
Rogers, Canada's leading telecommunications company, has delivered premium, branded Ignite TV lounges for travellers to watch while waiting for their flight, but also gives the partners the chance to showcase new technology and next-generation innovations
Making everyone accountable
From that point, Collier and team took on the challenge of striving to be the world's best airport, although, as he notes, "we weren't sure about how to get there. What was clear was that we had a problem and at its core was leadership. From my perspective, executional excellence and creating a world-class customer experience at the moment of truth pivots around the notion of personal responsibility and accountability. Let's be frank, I cannot imagine any staff member not wanting to deliver great customer service. So the question became, why is this problem so pervasive? Why were we getting in the way of creating a culture in which the staff would be empowered to engage their passengers more thoughtfully?
What quickly became obvious however was that engendering this mindset across a disparate enterprise of 400+ organisations and 50,000 staff was going to be daunting.
"We can provide all of the traditional top-down training programmes in the world and encourage people to be friendly and hyper-collaborative, but at the end of the day that cultural shift wasn't going to happen until you made it personal for each and every one of us," says Collier.
"We cannot be passive, we cannot tolerate mediocrity. We are North America's second-largest international

airport

and our customers have higher expectations than ever before."
"It was about getting the 50,000 to speak with one voice about a common vision and mission. If you can make that connection with people, the magic begins to happen."
He adds: "That thinking was the spark that led to the creation of a new movement called 'I Am Toronto Pearson'. Its objective in its simplest terms was to inspire and engage the 50,000 across the entire airport and give them the permission to make Toronto Pearson the 'Best Airport in the World'."
"Since 2016, some 25,000 of the airport staff have joined the 'I Am Toronto Pearson' movement and driven passenger satisfaction scores to the highest in North America in the Large Airport Category. Not bad for an airport that was in the bottom quartile in every measure as recently as 2014 (see also 'I Am Toronto Pearson' chapter)."
Arguably as importantly, this same movement was also a catalyst for a series of design sprints and innovations around passenger screening, baggage, commercial partnerships, and immigration arrivals that have all driven marked improvement in airport operating flows and passenger experience.
Signature location: Gate D20 in the domestic terminal (T1) is the busiest in Canada and represents a powerful branding opportunity for strategic partners
Director Long Range Strategy Michael Ross, a long-time presence in the commercial team, who played a critical role in the transformation, says: "As an organisation, we were very institutional; we were not designed as an organisation with traveller enjoyment or engagement in mind. We had to take a step back and look at the passenger as the centre of our world. Once we did that a lot of good things followed.
"In commercial, our thinking before was all about maximising rent, but without offering choice, variety or brands. The big shift was changing our relationship with our commercial partners, led by F&B. In some cases we took less rent for a certain term but took on more of a role in devising new concepts, working directly with the partners, for their benefit, ours and ultimately the consumer's.
"There were a lot of conversations with the board about this. The key was to generate volume and customer satisfaction and bet on the fact that this would trump a narrow focus on rent. In the end that made the big difference."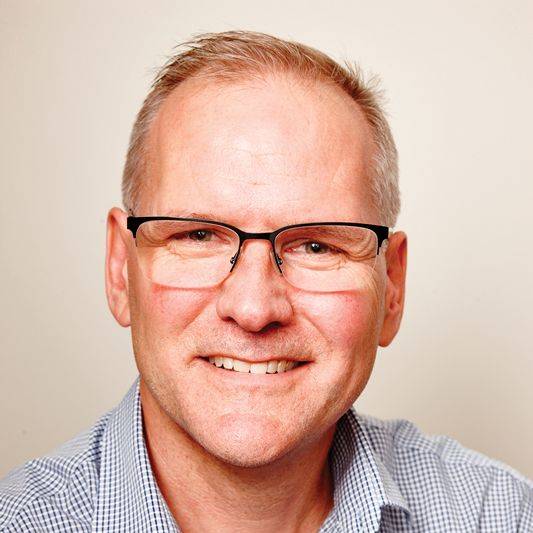 Michael Ross: "The key was to generate volume and customer satisfaction and bet on the fact that this would trump a narrow focus on rent"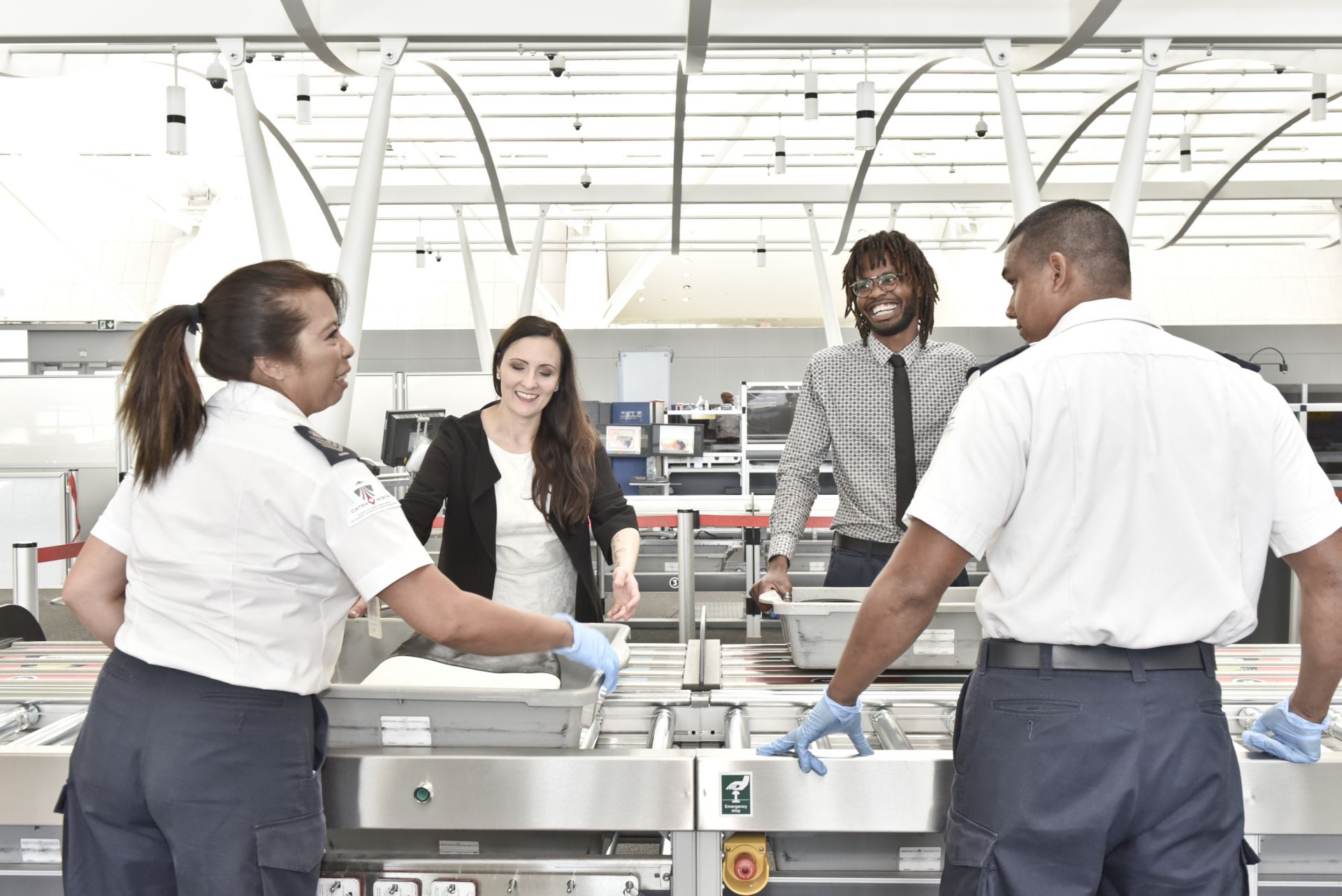 People passion: Involving all agencies, airlines and other business partners – and their staff – in key decisions was critical to advancing common goals
Changing the mindset was one thing, but it required proving to business partners, government agencies and, perhaps most importantly, to the Pearson teams internally.
Collier says: "The first thing we needed to address on our journey of change was our security wait times. They were among the worst in North America and represented a clear and present danger to the productivity of the airport. If we couldn't address this issue, ultimately nothing else would matter. The cool thing about this problem in retrospect was that it represented everything that was wrong with the airport at the time. The organisations involved – the airlines, the Canadian Air Transport Security Authority (CATSA) and the GTAA didn't much like each other, we certainly didn't collaborate and not surprisingly the passenger was the loser."
The benefit of being the new leader on the ground allowed Collier the opportunity to change the conversation with CATSA: "How might we reimagine the screening experience at Toronto Pearson that puts the passenger at the centre of everything we do while fulfilling the regulatory obligations of CATSA? It was the catalyst for changing relationships and establishing common ground and ultimately trust. It took remarkable courage and leadership from our partners at CATSA , Air Canada and WestJet. It certainly wasn't easy but they joined us on that journey and the results have been truly remarkable."
The 16-week design sprint in 2015 was a high-intensity exercise that spanned the globe for best practices. It included interviews and observations with hundreds of passengers and users culminating in the construction of a temporary innovation lab at the airport where prototypes were built and assessed for viability, practicality and efficacy.
In the end, the prototypes drove a transformation of passenger screening at Toronto Pearson.
Beginning in 2016, six of the major screening points at Toronto Pearson were redeveloped, deploying high-speed lines and passenger-friendly amenities including enhanced services for families and those with special needs.
The results are clear: wait times at Toronto Pearson have moved from the bottom quartile in North America to the top quartile; passenger satisfaction scores at screening as measured by ASQ have jumped from 3.91 to 4.39; and ASQ courtesy and helpfulness scores have surged to 4.53, the highest in North America.
Collier says: "The work with CATSA and the airlines proved to the community at large that anything is possible at Toronto Pearson if we as leaders have the courage to think differently, to never lose sight of what matters: our passengers and our people."
This work was arguably a cultural inflection point for the organisation; its success has spawned a number of other innovation moves around baggage, leadership development, customs and immigration, commercial relationships and safety.
The GTAA has matured as well – shedding the mindset of 'authority', says Collier, and in its place acting as a catalyst for innovation, collaboration and change.
Scott Collier: "We felt we had to move away from the conventional landlord-tenant mindset that is so pervasive in North America"
Towards new commercial partnerships
It has also changed how Toronto Pearson management thinks about its commercial approach and how it leans on Trinity values – to partner with operators and brands to benefit the end consumer. Memorably, at the 2017 Trinity Forum Scott Collier called on potential partners to pay a visit to Toronto Pearson – something many had never done despite its size and importance in the market – and to explore potential collaboration.
Collier says: "In the past, it would have been my view that Canada was treated as an extension of the US business, but we need a different view of what Canada and Toronto represent in the marketplace.
"We have deepened our partnerships with Dufry/Hudson, Paradies Lagardère, HMSHost, SSP and OTG, and built others on our new thinking with American Express, CIBC, Rogers, Genesis, Uber and others, in many cases bringing first-to-market ideas to the traveller at Toronto Pearson (see next chapter). Basically, we felt we had to move away from the conventional landlord-tenant mindset that is so pervasive in North America."
"It's more important than ever that we build strong relationships with our partners," says Director Commercial Development Giovanna Verrilli. "We need to leverage these relationships to co-create an experience that exceeds our passengers' needs and wants while setting us apart."
"We are looking to be perceived differently by our passengers, our operators and our brands. But we have to earn it," says Collier. "That means taking more risks, challenging the status quo, innovating and investing for growth. We cannot be passive, we cannot tolerate mediocrity. We are North America's second-largest international airport and our customers have higher expectations than ever before. We have to raise our standards if we hope to achieve our vision to be the best."
Summing up the progress made to date, Collier says: "At Toronto Pearson, we can achieve anything, just not everything. We have made good strides these past five years by focusing on the fundamentals. The next five years we are going to need to hold one another to a higher standard and remain disciplined in our approach.
"Being good isn't sufficient any longer. The great news is that we have proven that we can reinvent ourselves. We can win in the marketplace and we have the facts to support that. There is much optimism and trust at the airport and it is a force multiplier for change and innovation.
"It is incumbent upon the leadership teams across the airport to remain visible, present and engaged with their staff to ensure we unleash the power of the 50,000 in support of our passengers, customers, and stakeholders each and every day. Do that, then over time Toronto Pearson will emerge as one of the best airports in the world."

Spotlight Series - January 2020