Driving a US$180 billion online
travel market:
Millennial and Gen Z Muslim travellers uncovered
New intergenerational research on the digital behaviours of Muslim travellers reveals a US$180 billion market ripe with potential, reports Melody Ng.
Muslim travellers are projected to spend US$180 billion in online travel purchases by 2026, driven by Millennials and Generation Z who are increasingly using digital technologies for place discovery and travel bookings.
This was one of the insights revealed in the Mastercard-CrescentRating Digital Muslim Travel Report 2018 (DMTR2018), released in October at the Halal in Travel Asia Summit at the ITB Asia 2018 travel trade show in Singapore.
The DMTR2018 is the first comprehensive evaluation of the online travel patterns, purchasing behaviour and attitudes of Muslim travellers across different demographic groups. It extends the insights uncovered in the Muslim Millennial Travel Report 2017 by looking at the larger context of the digital Muslim traveller market in which Millennials are a sub-segment.
CrescentRating & HalalTrip CEO Fazal Bahardeen said: "With the rapid proliferation of enabling online technologies and payment methods, and the rise of Muslim digital natives as a major segment within the Muslim travel market, the outlook for the digital space is very positive.
"The DMTR2018 reveals important online behaviour and preferences of Muslim travellers. It will equip tourism destinations, tour operators, airlines and other tourism and hospitality stakeholders with insights of online platforms and social networking services to evaluate the potential within the Muslim market."
By taking into account the online behaviour of Baby Boomers, Generation X, Generation Y (Millennials) and Generation Z, the report aims to provide insights for the travel industry to drive online/offline integration and better cater to today's omni-channel travellers.
"Destinations need to ensure that their messages reach Muslim travellers through online channels. This report gives the industry a practical and ready segmentation criterion to empathise with different demographics. Digital is real and transcends generations," he added.
The potential of the Muslim travel market is underlined by the Mastercard-CrescentRating Global Muslim Travel Index (GMTI) 2018 released in April this year. With an estimated 131 million Muslim visitor arrivals globally in 2017, the market is projected to continue its fast-paced growth to reach US$300 billion in travel expenditure by 2026. More than 60% of the Muslim travel market are either Millennials or Generation Z.
"The Halal travel market continues to be one of the fastest-growing travel segments globally, with Muslim visitor arrivals representing about 10% of the entire travel industry globally in 2017," said Mastercard Vice President of Market Development Devesh Kuwadekar (who will be known to many in travel retail from his previous role as Qatar Duty Free Senior Manager Business Development and Marketing).
"Muslim travellers are spending more time online researching and comparing information before they finally choose and pay for their ideal travel experience. Mastercard works with like-minded partners to create tailored offerings for customers across a wide range of passion points. As consumers explore more countries and regions, Mastercard is also seeing an increase in the use of cashless and digital payments through prepaid and debit options as a safer, more convenient and reliable form of electronic payments for greater peace of mind when travelling."
Top Muslim outbound markets
To understand the potential of digital transactions, the DMTR2018 looked at the "digitally enabled" environment of the top 30 Muslim outbound markets, representing 90% of overall Muslim visitor arrivals.
These destinations have been divided into five distinctive clusters based on the market size and digital access:
Cluster A – Large outbound markets with a high level of digital enablement
Countries: Saudi Arabia, Malaysia, United Arab Emirates
These are regions with large Muslim populations with a high per-capita GDP which allows a high percentage of Muslims to travel internationally. The majority of the residents in these countries are digitally savvy and have access to the latest digital infrastructures.
These are the main markets that online travel businesses should focus on, the report noted, as travellers are online shopping natives who are ideally suited for online content marketing and transactions.
Cluster B – Smaller outbound markets with high level of digital enablement
Countries: Organisation of Islamic Cooperation (OIC) countries: Kuwait, Qatar, Lebanon, Tunisia, Azerbaijan, Kazakhstan
Non-OIC countries: UK, Germany, France, Singapore, Russia
These are countries with residents who are digitally savvy and have access to the latest digital infrastructure, but the population of Muslims in these countries is smaller compared to those in Cluster A.
Travellers from these markets are already making transactions online. However, the cost of acquisition in the Muslim minority markets will be higher as the targeting needs to be very specific, the report said.
Cluster C – Smaller outbound markets with good level of digital enablement
Countries: Oman, Albania, Morocco, China
These markets have good digital infrastructures but the population of Muslim travellers travelling internationally is still small.
Cluster D – Emerging growth markets with fast-growing levels of digital enablement
Countries: Turkey, Indonesia, Egypt, Iran
These are majority Muslim countries with a growing outbound travel market. Even though they may not have widespread digital infrastructures yet, the travel industry can look at these markets for medium to long term prospects.
Cluster E – Smaller markets with low levels of digital enablement
Countries: Uzbekistan, Kirgizstan, Nigeria, Algeria, Bangladesh, India
The outbound Muslim travel market of these countries is small, and the levels of digital enablement is currently low.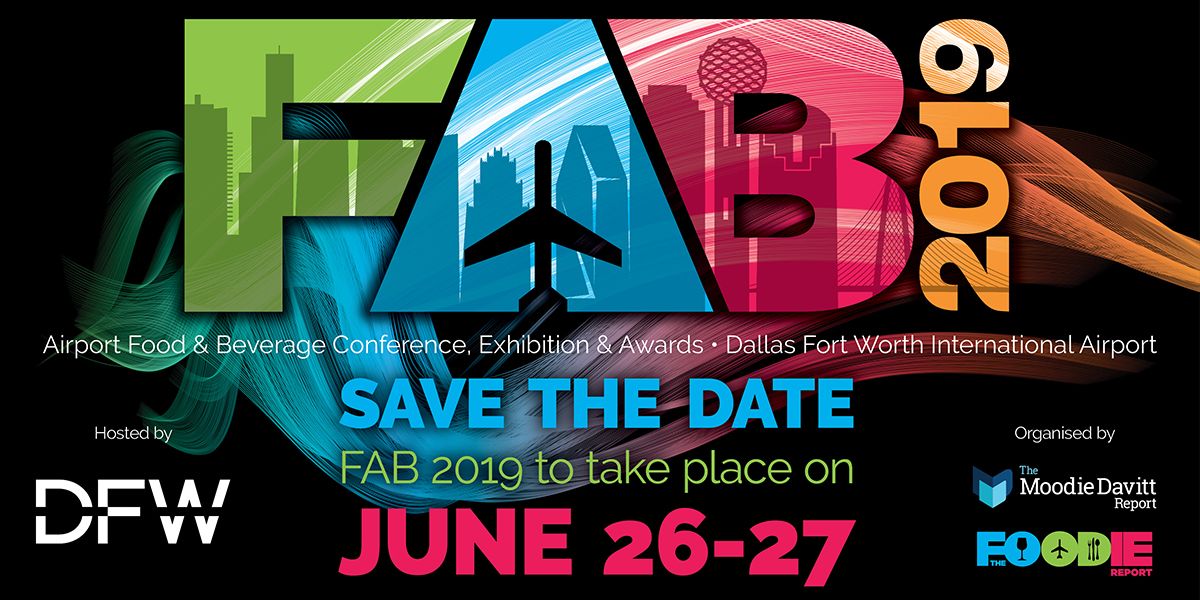 DMTR2018 analysis and key insights
The study was based on quantitative data obtained through an online survey (The Digital Muslim Travellers Survey) conducted between August and October 2018.
The results shed light on the travel motivations and trip planning behaviours and preferences of digital Muslim travellers:
Among the Muslim travellers surveyed, the top three reasons for travelling are for leisure and holiday purposes (94%), experiencing local culture and heritage (48%) and visiting friends and relatives (40%).
Muslim travellers are keen travellers, with 21% travelling once a year and the majority (61%) travelling two to three times in a year. Most trips ranged from an average of four to six days (42%) to an average of one to two weeks (36%).
Most Muslim travellers – a large percentage of which are cost-conscious Millennials – spend an average of US$101 to US$500 per expenditure component (flights, accommodation, meals, shopping, miscellaneous) for each trip. Flights are the biggest trip expenditure for many with 13% spending an average of between US$1,001 and US$2,000.
Muslim travellers travel mostly with their families (49%), with just 1% opting to travel with tour groups.
Respondents surveyed showed a preference for free and independent travel (63%), with the tech-savvy younger travellers confident and comfortable with planning their own trips using online resources. Only 6% opt for customised guided tours.
Travelling is a planned behaviour for most Muslim travellers, with 73% spending between one and six months planning their trips.
Muslim travellers mainly use their mobile phones, computers and apps to find information on accommodation, transportation, food & beverage and attractions. They have also used these platforms to book trip services, with computers being the most popular device to do online booking followed by mobile phones and apps. Most preferred digital copies of their booking confirmations.
The most-visited destinations among Muslim travellers were (ranked from top) Malaysia, Indonesia, Japan, Australia, Thailand, Europe, Turkey, Singapore, India and the USA.
When it comes to making dining choices, respondents showed a preference for establishments that were Halal-assured and Halal-certified (73%), and places that labelled all food items (45%). Halal assured places refer to Muslim-owned establishments or establishments that confirm they serve Halal food.
Complimentary Wi-Fi and the availability of an online menu and charging ports in-store are rated as the top digital features that influence Muslim travellers' decisions to dine at a food & beverage establishment.
Facebook and Instagram are the most popular social media platforms for finding information on F&B, accommodation and transportation. Online reviews and online content posted by other travellers and their families and friends were key influences on their planning decisions.
Most Muslim travellers' preferred connectivity method when overseas is a local SIM card purchased at their destination, followed by a Wi-Fi hub. Messenger apps are their preferred mode of communication when on a trip.
Word-of-mouth is the most common way among Muslim travellers of sharing travel experiences, followed by social networking sites. When it comes to sharing their experiences in real time, they prefer using social networking sites and instant messaging apps.
The results highlight the importance of online platforms in helping Muslims of all generations to better plan their travels according to their faith-based needs. Besides planning and booking their trips, they are also using social networking services to stay connected and share their travel stories.
One of the key insights from the report is that there is "no distinct difference in widespread digital behaviour across generations", despite Millennials making up the largest segment of digital users. Muslim travellers are "global citizens" whose social media preferences and online behaviours are in line with global trends, and they use a mix of desktop and mobile platforms depending on what they are seeking.
To properly target Muslim travellers, the report suggests using a mix of mainstream online channels and niche sites targeting Muslims. Online sites need to be mobile-optimised and have a responsive design.
The report also includes interviews with Muslims from different generational groups, as well as a section on the online shopping behaviour of two countries with a Muslim majority, Malaysia and Indonesia.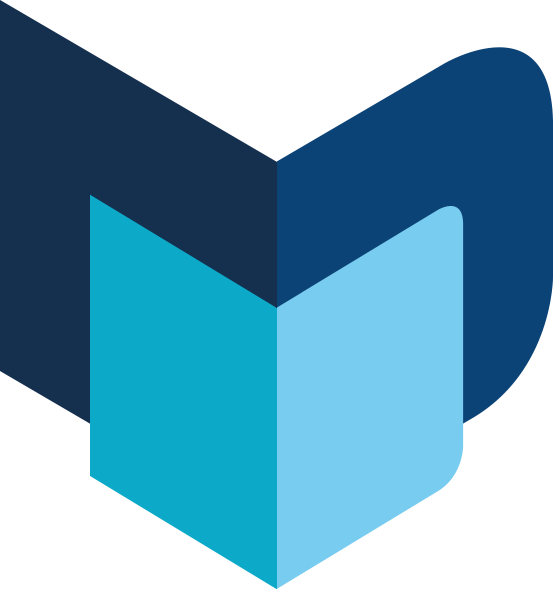 ---
The Moodie Davitt Report • The Online Magazine • MEADFA 2018