Dubai Duty Free maintains drive for
US$2 billion
Dubai Duty Free Chief Operating Officer Ramesh Cidambi says the company is determined to pass the milestone US$2 billion figure for annual sales despite some recent headwinds. By Dermot Davitt.
From early 2018, Dubai Duty Free management has been fully focused on hitting its ambitious sales target of US$2 billion for the year. Buoyed by healthy sales from growing numbers of Chinese, by rebounding Russian passengers and by store investment, the world's leading travel retailer at a single airport is poised to exceed its US$1.93 billion figure from 2017.
Chief Operating Officer Ramesh Cidambi says that the first half delivered a strong year-on-year performance, putting the company on track to achieve its target, but notes that some headwinds have slowed the growth trajectory more recently.
He says: "We had a very strong first six months, with some softening from July to September and October too. So we were +7% up in the first nine months which is very positive, but we will need the final quarter to match last year's performance to hit our US$2 billion target. That would be an important milestone for our senior executive team, staff and everyone associated with Dubai Duty Free. We all have this goal in mind, which is very motivating."
Several factors have contributed to revenue growth in 2018 to date, Chinese passengers' high spending among them. In July for example Chinese accounted for 2.3% of passengers at Dubai International but were 17% of Dubai Duty Free sales. Russians have come back strongly too.
From mid-year, the slowing of growth can be attributed to one key factor, according to Cidambi: the strengthening of the US Dollar against other major currencies including the Indian Rupee, Russian Rouble, UK Pound Sterling and others. "If you take a hypothetical basket of currencies, the US Dollar has become stronger against all of them. Everywhere there is an impact. 18% of our business comes from Europe, 18% from the Indian sub-continent, 24% from Asia, 6-7% from Russia, and single-digit percentages from Africa and the Americas, and then of course 17-18% from the Middle East.
"So overall a stronger Dollar is not good news – the number of people who have the US Dollar as a home currency and who shop at Dubai Duty Free is relatively small. The benefits for these travellers is not proportionate to the negative impact on everyone else.
"That is one factor. The other is moderation of passenger growth at Dubai International, which has persisted for the year. The combination of currency volatility and other aspects that affect sentiment – the threat of a trade war with China, Brexit, geopolitics or other factors – all has an effect on consumers' willingness to spend. With 90 million passengers from around the world it's not easy to gauge that sentiment or capture the mood, but anecdotally we see that the sentiment for spending is not what it was."
Recent investment in space has played a role in buoying the business, with further projects to come. As reported, a major refurbishment of Concourse C, which features new watches and electronics shops (enhanced liquor & tobacco and beauty areas opened previously), will be completed by year-end across 4,700sq m. So far in 2018, Concourse C sales have surged by about +50% year-on-year.
Cidambi says: "We are constantly renovating our facilities, with each concourse at different stages of life. The Concourse C development is accompanied by gate upgrades and reminds us that if we refresh your business regularly, we will do more business. The latest additions to this area are new gold and Gifts from Dubai stores on the apron level."
In Concourse B, some major brands are preparing to open new boutiques in the coming months. "We have been upgrading the fashion offer, with new boutiques late this and early next year," says Cidambi. "At the end of November we'll open Gucci, with Chanel to come towards the end of Q1 2019. That will be Chanel's second store after Concourse A, and that store is performing very well."
These will complement a Bulgari store that opened in Concourse B in January, offering jewellery, watches, accessories and fragrances, and which has proved a strong drawcard. Also in B, an updated technology offer opened this summer, while there are plans to extend space for P&C in the west side by around 180sq m, and the sporting goods and merchandise range is to be updated too.
Cidambi adds: "Concourse A is 20% of our business, Concourse B is 35%, so we are very keen that those travellers in B have the opportunity to encounter great brands such as Chanel and Gucci."
There is a second phase of development planned in Concourse B, centred around upgrading the two Food Plus shops. "We're also looking at building a new gold shop as well as making other smaller changes," notes Cidambi. "This part of the development will start towards the end of 2018, with conclusion in Q3 next year. With Concourse B so important to our sales, we have to be careful that we minimise any inconvenience to passengers and any negative impact on our business."
Of the 38,000sq m of retail space managed by Dubai Duty Free, only a small proportion is located at Al Maktoum International, but all that will change over the next decade. The new facility will be the future home of aviation in the emirate, and is opening in phases.
A recent redevelopment of the departures area included a refurbished Gifts from Dubai, plus electronics, perfumes & cosmetics and liquor & tobacco shops. By year-end, Dubai Duty Free will have expanded its space from 2,500sq m to around 4,500sq m.
Cidambi says: "We are synchronising the opening of new retail areas with the timing of new gate openings, and we have done a lot of work at Al Maktoum International. The airport company is planning to increase its use, and with a runway upgrade planned at Dubai International next year, it will become even more important."
Another major focus of Dubai Duty Free's investment is digital marketing and e-commerce. The retailer is revamping its website (to go live in January) to ensure it becomes more responsive, as it looks to lift its marketing to customers. It will offer visibility across the entire Dubai Duty Free inventory, making it easier for the team to add items to the offer.
That will come alongside an initiative to record and store customer records in a way that enhances Dubai Duty Free's understanding of the shopper. Cidambi says: "In the past we treated the customer as an anonymous entity. We served them quickly and efficiently and created a fantastic database of sales and transactions. But we didn't have the related customer data.
"Now, with a new customer engagement model, we can identify them through our own interactions, plus we will be leveraging data through our partners such as suppliers or Emirates' Skywards programme, and learning what the customers do at Dubai Duty Free. It will allow us to communicate selectively and to segment. Today many suppliers have insights into who buys what from their brand portfolio, but we are not able to marry that with our campaigns. You could say that we have been broadcasting rather than 'narrowcasting' to specific target groups until now.
"Over a period of time we can develop a database of what the consumer does in our shops. Today most travellers are willing to give up some privacy to benefit from promotions and allow engagement, so it's right for us to move in that direction."
The website revamp and expanded catalogue is a first step, with e-commerce to follow. "The next step is a marketing step, and finally we'll look at fulfilment. Do we want to do this outside the airport? Is there demand? Is it cost-effective? Should we partner with someone on this? We have some way to go, but are taking the first steps."
Although the performance in 2018 to date has been one of overall (though slowing) growth, there have been hurdles to overcome. The UAE's introduction of VAT at a rate of 5%, which came into effect from 1 January, is one. This hit the tobacco business in arrivals, though that has been more than offset by increasing sales in departures, says the retailer.
Size and weight restrictions on hand luggage have also been a problem for several years, with a 7kg limit (including duty free shopping) imposed by airlines in the Gulf, including Emirates. This has become a particular problem for powdered drinks and brands such as Nido or Tang, which sell in bulk. Dubai Duty Free continues to offer refunds to customers who are stopped from taking their goods onboard.
Cidambi says: "The restrictions have basically eliminated the growth of some categories such as delicatessen, confectionery and household goods, and have even affected liquor to an extent. So there are risks for these sectors."
On how other categories will rise and fall in future, he adds: "Tobacco remains important of course and we can still present and sell this category in an attractive way. But it will be interesting to see how the category develops, and whether the 'heat not burn' solutions can really replace tobacco sales. It's not clear what will happen or how the mix will change.
"In other areas, technology is growing but the floor area it is occupying is shrinking and that will probably continue. If the market leaders continue to spend on innovation then the business can grow in value, even if not in floor space.
"There is an opportunity in liquor, even with weight restrictions. We see innovation and new exclusives emerging, plus great gifting ideas. With attractive, powerful brands that are supportive of travel retail as a channel, liquor can have a strong future."
The real growth, he says, looks likely to come in fashion, including accessories such as sunglasses and precious jewellery. "That basket of goods has fantastic potential. The brands are very connected to the consumer, they are aware of the changes in people's wants and desires, they are visually appealing and innovative. Airport retailers like us give passengers an opportunity to browse and buy in an efficient way that they cannot do on the High Street."
The share of this business should grow, adds Cidambi, although they don't always offer the same margins as other core categories.
"The retailer has to adapt to the mix that consumers want," he says. "Technology has traditionally been quite low margin, fashion has been mixed, but we have always had a blend of categories. Gold has long delivered low margins, yet is 7-8% of our business and a key category for the consumer and for our reputation. We cannot worry only about the profitability of each category. Our vision is to give people a wide-ranging offer and an attractive experience. If the customer thinks the offer is too narrow they will bypass the shop and won't buy on impulse. We have to meet their needs with a breadth of offer that includes impulse, special products and so on.
"Here, we have good support from our brand partners. The challenge often is to communicate the offer to the customers and to faithfully reflect the innovation that does come from the brands."
On the consumer base, Cidambi identifies the Chinese as critical today, though like other retailers is wary of an over-reliance on this key spending group.
"The Chinese are the key segment to watch," he says. "Of our staff of around 6,000, 800 or so are Chinese, with around 200 recruited this year to cater for demand. While these consumers have made a great contribution to the global business, they have increased the risks of relying on them too heavily. They are very active on social media, are price-sensitive, they move fast in reacting to what a retailer or brand does. They will continue to be a force we must understand and manage.
"Beyond this, we have to cater for multiple demographic groups with an audience of 90 million a year, so we cannot just say we'll focus on Millennials for example. What matters more than age is the channel and method of communication. We need to be better at reaching them using tools and techniques that they will respond to, notably on mobile. That will be a key factor in our future and in the future of the industry."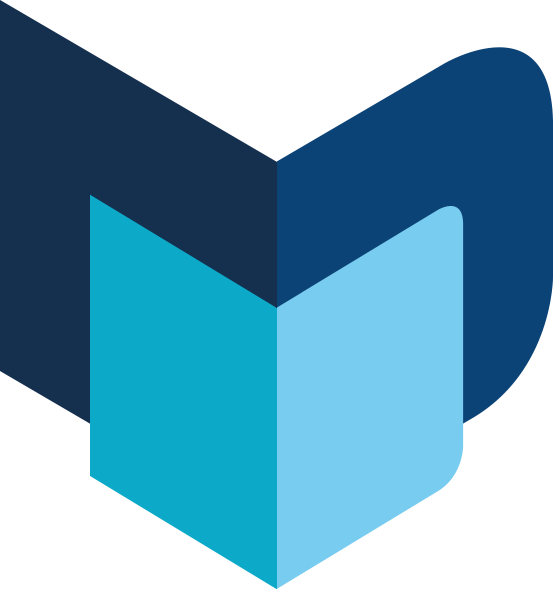 ---
The Moodie Davitt Report • The Online Magazine • MEADFA 2018