Building on a proud past to create a new future in Beirut
Phoenicia Aer Rianta Company Chairman Mohamed Zeidan talks about overcoming the impact of constraints on the traveller experience at Beirut Airport, about building for the future through innovation and store investment and about the engines of category growth. By Dermot Davitt.
It has been a year of change, challenge and innovation for Phoenicia Aer Rianta Company (PAC), the partnership between Phoenicia Trading and Aer Rianta International (ARI), trading as Beirut Duty Free.
In April 2017 the company retained its long-held duty free contract at Beirut Rafic Hariri International Airport, cementing PAC's status at the location until early in the next decade. But overcoming stiff industry opposition to win the concession required an aggressive bid. As PAC Chairman Mohamed Zeidan notes, while it maintains Phoenicia's leading position in the Lebanese market – the company was awarded its first duty free retail contract at the old Beirut Airport in 1979 – now the partners must work doubly hard to make it work.
"It is a big challenge to make money under the new contract with its higher fees and short contract period," he says. "Our main target in the early years is to push sales and improve margins to break even. This objective was unanimously approved by our Board of Directors.
"While we have been successful in growing sales, improving margin has proved to be the more challenging part. We are in continuous negotiations with suppliers on improving deals and are working as partners with them in setting a three-year business plan with marketing investments and growth targets."
Phoenicia is doing so in firm alliance with ARI, which helped it put Beirut on the global duty free map.
Zeidan says: "Since the beginning of our partnership with ARI in 1996 our relationship has naturally evolved while still respecting our initial contractual agreements. We are very proud of our trusting and transparent relationship with them."
Since extending the business, joint investment has resulted in new space and improvements to design and environment.
"We have been proactive and have already expanded our shops in arrivals and departures," says Zeidan. "As a result we have been able to extend our key performing categories, such as liquor, tobacco, confectionery and perfumes & cosmetics."
In addition, store entrances, ceiling heights and lighting have all been enhanced, with promotional spaces placed "more strategically".
Zeidan adds: "Our aim was to take advantage and introduce bigger and newer brand displays, exposing the brands more to the passengers and also add new exciting brands to our portfolio.
"We want to improve the shopping experience by elevating the shopping environment through continuous refurbishments of the retail space area and marketing strategies. Through promotions and pop-up stores we encourage customers to spend more. We have created personalised services to increase customer loyalty, and a programme for VIP cigar customers.
"Innovation is a key part of our business. We recently launched the world's first digital duty free application, called Inflyter, which is an important addition to the service we offer today. We believe Inflyter will drive incremental revenue and will bring additional value to our customers' shopping experience." [Beirut Duty Free was the launch partner in travel retail for mobile app Inflyter, which provides services across the travel chain – Ed].
These investments and new thinking are much needed today. Although Beirut Duty Free has proved a resilient business in the face of regional conflict, more mundane factors – notably capacity constraints at Beirut Rafic Hariri International – have held back growth.
Zeidan says: "Passenger numbers have grown by +7% year-to-date in 2018, fuelled by additional charter flights and the continued closure of Damascus Airport. During the busy months, the airport was operating at overcapacity which resulted in long queues, slow security checks, and technical downtime at check-in.
"Our penetration rate dropped significantly with passengers being held on average for three hours before arriving to their gates, meaning they had little or no time to shop. Still, we are achieving moderate sales growth but that is lagging behind passenger growth and budget forecast."
Expansion of the airport's facilities cannot come soon enough, though this may take time. A plan is being studied to build a new six million-passenger terminal under a build-operate-transfer scheme in coming years. Before that, there are confirmed plans to create a fast-track check-in area for business travellers. That would have the added benefit of allowing direct access to the main duty free space.
Any enhancement that encourages increased spending among the core Lebanese consumer base is positive – the retailer's home nationality accounts for 65% of sales and delivers high average transactions. Lebanese seek out beauty and cigars among the core categories, but they are not the only focus.
Zeidan says: "We are targeting the Syrian passengers who are obliged to travel through Beirut Airport after the closure of Damascus Airport, to increase their purchases of tobacco and confectionery. These are the main categories that such passengers are interested in.
"Other target groups are [visitors from] the neighbouring countries; Beirut Airport is not a transit station."
Further emphasis today is on reaching out to Millennials with new ranges that attract them, at a time when the shopper base is shifting. Zeidan says: "Passengers have become more price-conscious and have become smarter buyers, having fully compared prices before they purchase. This creates a big challenge for us to always price correct and to give superior service."
Here, the company's traditional excellence in cigar retailing plays its part, Zeidan notes.
"The cigar business is in constant evolution even though there is limited and variable production. At Phoenicia Trading, we have created and implemented new marketing plans and aim to continue to raise the customer service level. We continue to maintain our status as international leaders in the Cuban cigar world with our partner, Habanos. Our latest achievement was launching 'Habanos Locker' as the first digital duty free [app] for cigars, powered by Inflyter."
Cigars are a powerhouse of the business, but the wider tobacco category continues to help build footfall and conversion at Beirut Duty Free, despite the downbeat verdict about its role that one hears elsewhere.
"The biggest potential in our view lies in the tobacco category," says Zeidan firmly. "We have been able to benefit from the high local taxes in the region. We also see great potential in the e-cigarette category, especially with the introduction of PMI's IQOS HEETs."
He adds: "We have seen new star categories emerging in recent years, including sunglasses and confectionery. These are in addition to the growth engines of tobacco, liquor and P&C."
While these are challenging times for the business, Zeidan remains upbeat about the near-term future, given its investment in stores, emerging categories and the appeal of duty free to the local consumer base.
"The big challenge is to grow under the difficult political and economic circumstances in the region and in Lebanon specifically, and to improve our financial performance given the high concession rent.
"Passenger growth is +7% but the sales increase (year-to-date) is only +2%. If the technical problems at the airport and the security measures that we mentioned are overcome, we believe we can increase sales by the same proportion as passengers."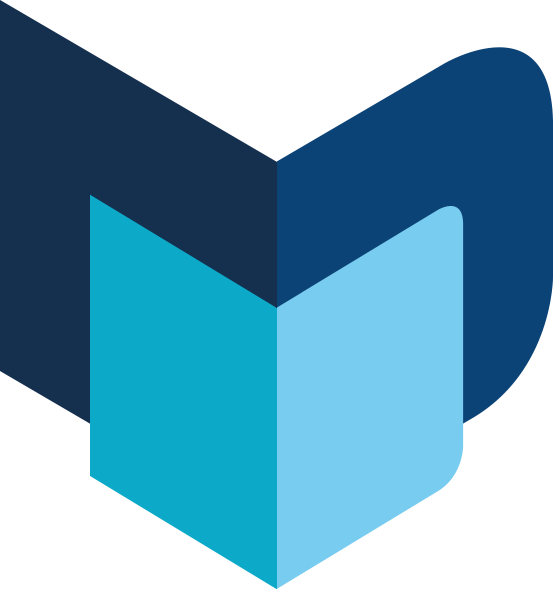 ---
The Moodie Davitt Report • The Online Magazine • MEADFA 2018