KEYNOTE INTERVIEW
---
Jean-Charles Decaux's great airport passion play
Jean-Charles Decaux is one of the most influential figures in the world of advertising and communications. He has served as co-CEO of JCDecaux (along with his brother Jean-François Decaux) and as a member of its Executive Board since October 2000. In the intervening years he has helped drive the Out-of-Home advertising specialist to 17th place among the world's top 30 media companies – the only French company in the list.
Decaux's tenure as CEO has coincided with profound changes in consumer communications, driven by the rapid evolution of digital and mobile platforms. Such an environment poses constant challenges, not just in adapting his company to an ever-shifting environment but also in future-proofing it.
To mark the launch edition of Sight Lines, we present an exclusive two-part interview by Martin Moodie with Jean-Charles Decaux. Looook out for part two in our next edition.
Martin Moodie: Jean-Charles, as we have discussed both on the conference stage and in previous interviews, we live in an era of communication change as profound as any, arguably, since the invention of the printing press, radio or television. The Internet and the mobile phone have changed everything. How have they changed JCDecaux, and how is your company positioned in this brave new world?
Jean-Charles Decaux: As consumer attention continues fragmenting across platforms, many now see the benefits of one of the oldest advertising media, Out-of-Home (OOH), which is also becoming more data-informed, digital and versatile.
The combination of location data with purchase, social media and viewing behaviour presents an increasingly compelling proposition. It is growing its share of the market, from 6.1% in 2016 to 6.2% in 2017 and 6.3% in 2018 – the highest it has been since 1993. Apart from digital, it is the only medium growing its share
Today 54% of the world's population lives in urban areas, a proportion that is expected to increase to 66% by 2050. Projections show that urbanisation combined with the overall growth of the world's population could add another 2.5 billion people to urban populations by 2050 [Source: World Urbanization Prospects, 2014 Revision –Ed].
Digital is driving OOH revenue growth as it allows more advertisers to benefit from premium sites, which increases the revenue that each screen generates.
As we announced on 31 January, 2018 was another record year for JCDecaux with revenue at €3,618.5 million. In particular, our Transport division's organic revenue growth of +10.2% continues to benefit from both the strong double-digit growth in China. This came in spite of a softer metro advertising business in Q4, which we flagged in our guidance, and the strong digital revenue increase at +26.1%, with digital revenue representing 25.8% of total Transport revenue.
"Look at the Rolex shop at Hong Kong Airport or the [proposed] new Louis Vuitton shop there, for example. Some years ago you would have said 'No. Those brands will not be in this environment.' Now they are among the biggest."
This digital screen for Absolut at Singapore Changi Airport enjoys keen strategic positioning at the foot of the dual escalators. "The vast majority of people like to see brands in the airport environment," says Jean-Charles Decaux.
Transport was a stand-out sector in your results. And within Transport, there was really strong double-digit growth in China. For JCDecaux, is it the case that Transport is the star, East the direction and China the beacon?
I think you're right. First of all, the Transport segment within our company is now the second largest one – and it will soon become the largest if you look at the trends going forward. That reflects the fantastic growth of this industry and the tremendous growth in audiences across airports around the globe, which on average grow about +4% or +5% a year.
When you look at regions around the world, you see a pretty steady environment in Europe and the US; but you see tremendous growth potential in Asia, in particular in China and in India. This is the reason why our Transport segment is doing very well.
Beacon beckons: The worlds of duty free shopping and digital advertising converge in this campaign for Chiva XV at Changi Airport.
I've always seen the airport commercial revenues sector as having two parent industries – aviation and tourism – and we know that those industries are almost certain to remain in sustained growth globally. So that's a more or less permanent tailwind. But there are lots of headwinds too. Is there a danger that the industry relies too much on that tailwind of traffic growth?
It's exactly the same when you are biking on the road. The road is the same whether you have a headwind or a tailwind, but the sensation and the speed are completely different when you have a tailwind. At the moment we have a strong tailwind, but at some point we should be prepared for a headwind.
I think the road ahead is pretty good, and the journey is exciting and vibrant. The road is good because of two trends. First, people all round the globe want to travel more. And no matter where they live, no matter where they want to go, it is clear that it's an aspirational global industry featuring people travelling more frequently and further. That is a key driver for our industry on a long-term basis.
And when you move into the new generations – for, say, the Asian world or the Latin American world or the African world – you see the trends basically confirmed across the different civilisations. So this is a really strong pillar for the development of our business across the globe.
The second trend, which I think is also critical, is that the facilities and the settings of airports are becoming more and more attractive. That's giving passengers the opportunity to have a much more dynamic and comprehensive environment to shop in, rest in and live in while transiting, departing or arriving. The way you travel today compared with ten years ago has changed dramatically in most environments around the world. This is also a superb pillar for future growth.
Click on the icon to see how JCDecaux created a uniquely consumer experience at Guangzhou Baiyun International Airport.
As somebody who practically lives in airports, one of the things I've really noticed in recent years is how committed the big beauty brands are to airport advertising. I saw it with La Mer at Heathrow earlier today, and in fact with the whole Lauder group. I see it with Lancôme, Shiseido, Chanel and so on. Do you think the game has changed from the brand point of view?
As has been said before, travel retail is really the sixth continent; and it's a continent that was discovered not so very long ago. It's not just that some of the industries have discovered a new continent, but that they are also realising that this continent is much deeper, much larger and much more important than just selling products into a retail environment. It's more aspirational, and it's global.
This gives a tremendous power to the brands – not just to be present, but also to be very active in those environments. It's creating one of those captivating moments in retail, especially because of the digital era in which we live.
I think this sixth continent is also a unique moment in modern life. That's why not just the cosmetics brands but also luxury, premium and more affordable brands are trying to expand so fast into it. When you look at these environments, you can find some of the best shops in the world. Look at the Rolex shop at Hong Kong Airport or the [proposed] new Louis Vuitton shop there, for example. Some years ago you would have said "No. Those brands will not be in this environment." Now they are among the biggest, with flagship stores in top destination airports. That is a real trend for those luxury brands.
"The airport environment is ideally suited to developing new brand concepts that optimise passengers' engagement."
"Brands are increasingly interested in deploying targeted pop-up experiential space to engage passengers. Contextualisation is also key for brands," notes Jean-Charles Decaux. His point is underlined by these thrilling Jo Malone London executions at London Heathrow Airport.
Do you think that brand's expectations from their airport campaigns have changed?
Brand image is still the main objective of advertisers in the airport environment. The platform requires very high quality assets, offering an elegant design that complements their brand image and raises brand awareness.
The airport environment is ideally suited to developing new brand concepts that optimise passengers' engagement. A powerful example was when Atom Tickets wanted to reach the 'most highly travelled audiences' to promote their new movie ticketing app, reaching airport audiences on the busiest travel day of the year – the day before the US celebrated the traditional Thanksgiving holiday.
This activation offered passengers the opportunity to enjoy their airport dwell time by enjoying a traditional holiday movie and theatre snacks such as popcorn and sweets. This experiential advertising initiative created an immediate social media buzz.
As campaigns such as this show, brands are increasingly interested in deploying targeted pop-up experiential space to engage passengers. Contextualisation is also key for brands. JCDecaux has developed VIOOH Content, a real-time content management system for contextualised and interactive advertising.
It allows advertising to be automatically scheduled according to specific live data feeds – such as destination, language, location, social media, news, weather and much more. It drives consumer engagement by displaying relevant content and the right message to the right audience at the right time.
Lights, camera, action: (Above and below) Atom Tickets used this brilliant interactive JCDecaux campaign to promote a new movie ticketing app, reaching airport audiences on America's busiest travel day of the year – the day before Thanksgiving.
If one looks at some of the 2018 company results of recent weeks among the big luxury, beauty and drinks groups, travel retail is constantly top of mind. In L'Oréal'srecent results, for example, Chairman Jean-Paul Agon highlighted the stellar performance of travel retail. LVMH brands such as Guerlain are now saying "We used to roll out new products in local markets and then bring them to travel retail. Now it is the reverse." It strikes me that for airports in particular, and travel retail more generally, their star is in the firmament in terms of brand attention. And that puts you in a unique position as we go through this fascinating evolution of humanisation and digitalisation.
I think it's important that airports continue to become a place where emotions basically converge with efficiency. The vast majority of people… like to see brands in the airport environment. This is something unique in the advertising world – in a time of ad blocking, and of being bombarded every single second on your personal screens, these collective screens as I call them in airports are creating something else, something more 'wow', something more engaging.
I truly believe that, while it is a fascinating moment for the mobile, it's even more fascinating for the collective screens which we are operating, featuring very sophisticated, interactive and creative content on our digital products. This is something which we want to engage even more in the future to really create emotions for brands around the airport. I like to quote the Chinese saying, "Seeing once is better than hearing a thousand times."
This is what we have in our mind at JCDecaux – how we create, how we enrich and how we nurture this brand experience within those unique airport environments around the globe. That's our mission for the future.
JCDecaux's pioneering partnership with airport and retailer at DXB brings the Chivas XV travel retail-exclusive vibrantly to life.
Yet looking back, airport advertising would have appeared to be a likely disruptee from a world in which millions of consumers look down (at their devices) not up (at your campaigns). But the sector is flourishing. How so?
There are a number of media trends that are driving the need for change in the OOH market. To give a quick summary: mobile is the fastest-growing media, followed by Digital Out-of-Home (DOOH). These two channels together are an incredibly powerful combination. Research conducted by Posterscope shows that the best-performing OOH campaigns create a +38% uplift in short-term brand actions taken via mobiles, with 66% of all actions being direct to the brand itself.
Our main media proposition is located in areas where passengers are not focused on their mobile phones as they are in transit. The mobile phone provides connectivity and interactivity. It complements our media whether digital or not.
As you rightly point out, we are going through a tremendous and very fast-evolving environment. That's both in terms of passenger behaviour and in terms of how we interact with our audiences in major airports around the world through digitisation, and also through a new way of reaching out to them.
It's a very interesting time for the overall airport industry environment. We are glad to be the worldwide leader in that airport advertising space, and we have to do even more in the future. I think this ecosystem can be enriched more through further stakeholder cooperation.
"It's critical to boost the passenger experience with our products. But this must be done in partnership with the duty free outlets, and not from the siloes that existed in the past."
Burberry flies high in this breath-taking campaign set in this splendid panorama of London Heathrow Airport Terminal 2.
Talking of cooperation, I am flying to Dubai tonight and, as you know, they're going through a major rebranding exercise of the airport [to DXB]. I find that partnership that you struck there very interesting indeed, because historically there has often been a tension between various airport stakeholders, and there still is to some extent; but in Dubai you have found a way forward – involving the retailer, the airport, and JCDecaux.
That's because the three stakeholders came together to think more about what the next-step passenger experience should be. Rather than trying to divide the cake into small pieces, we tried to position ourselves as a passenger. And as a passenger, when you fly to or from Dubai it is very important to have a one-stop shop experience from when you get into the airport. You want this visual experience, which as you know is more and more digitalised, but which is also increasingly linked to the duty free retail space.
How can we manage a resonance between your unique visual experience in Dubai and your unique shopping experience in Dubai Duty Free? As I have always said, we need a holistic approach in our industry.
It's critical to boost the passenger experience with our products. But this must be done in partnership with the duty free outlets, and not from the siloes that existed in the past – and still do in some places.
That's why I think this is a new way of approaching the passenger experience; and it's already proving its efficiencies if you talk to Dubai Duty Free or to the airport. The upsizing is doing better, the brands are happier, and I think the passenger experience is even more fun.
So greater stakeholder collaboration – as we also saw in 2018 between Paris Aéroport, Lagardère Travel Retail and JCDecaux – is key to the future?
Yes. Even though airports are different from to one place to another, at the end of the day the passenger profile is basically similar. We have to reinforce a sense of place in the airports around the world. In the future this will be buttressed by the architecture, by the look and feel, by the tradition, and by the experience when you come to an airport.
But, at the end of the day, the service that you are expecting from the different operators should be as seamless as possible. If not, somebody from the outside world can at some point pick up a position in the value chain. And I think it should be the duty free operators, or JCDecaux as a global advertising and communication facilitator for the brands, that should take up that position to ensure we bring such an experience to passengers.
Partnership, cooperation and scalability of those solutions around the globe – not just in one location, as it is today in Dubai – is a 'must do' for our whole industry in the future. If not, new players, disrupters, will come in with a brand new experience for the consumers. That's where we have to be careful. We are not operating in a vacuum. We are not operating in siloes. We should be operating horizontally, platforming initiatives to bring the best experience for passengers.
[Part two of this interview will appear in the next edition of Sight Lines.]
JCDecaux invites passengers to escape to a 'brand immersion' – the Tiffany experiential tunnel at Guangzhou Baiyun International Airport – to increase the enjoyment of their journey (look out for part two of the Jean-Charles Decaux interview, in which he speaks about this project).
Fusing fixed and digital platforms
Technology has radically changed the functionality of the OOH billboard with content that can be updated in seconds. While that offers a huge opportunity in the airport environment due to the fluid nature of the passenger audience, much advertising in the channel remains largely conventional – fixed and unrelated to traffic peaks or fluctuations in audiences. Do airports need to do more to embrace the digital opportunity?
In fact, responds Jean-Charles Decaux, it's not a simple matter of one over another. "As a starting point, our airport strategy is to develop a media plan aligned to brand and communication objectives. This means that we still have to offer a mixture of digital and static media," he comments.
"Next, we have to take into account the economic conditions of each contract and the advertising maturity of each market to make the right assessment.
"At the end of the day, airport authorities will only consider financial performance."
The JCDecaux co-CEO cites the compelling business case of 'La Place Digitale' at Paris CDG Airport – a unique digital platform located at the heart of Terminal 2E. The newly installed 80sq m digital solution, consisting of two state-of-the-art LED screens (4mm pixel pitch, 23.6m x 2.3m and 8.6 x 2.9m), is "perfectly integrated" into the architecture of the prestigious beauty store concept of CDG's main terminal, he notes.
"This immersive media opportunity was created in partnership with the new store, with the same ambition to break the mould on design and codes traditionally encountered in airports by taking on the creation of the 'Ultimate Parisian Shopping Experience', a joint project between Groupe ADP, JCDecaux and Lagardère Travel Retail."
"The digital advertising strategy that was implemented by JCDecaux Airport Paris is based on ambitious and consistent media planning," continues Decaux. "It ranges from outstanding iconic digital sites delivering amazing impact at the best locations, to traditional digital formats located at the key touch-points along the passengers' journey, providing strong performance KPIs."
It doesn't end there – the concept also offers dedicated rich-content channels aimed at entertaining passengers in the waiting areas, and geo-located online solutions within the terminals.
According to JCDecaux, the media and content are highly appreciated by passengers and have contributed to increasing both branding and performance metrics. Citing June 2018 GMV Research on 200 passengers of Paris CDG 2E Gate K – June 2018], the company says that:
84% of passengers like this new media
87% of passengers feel the media is ideally suited to the environment
51% of passengers say that this new media makes them want to visit the duty free store
48% of passengers say that this media makes them want to buy the advertised brands/products.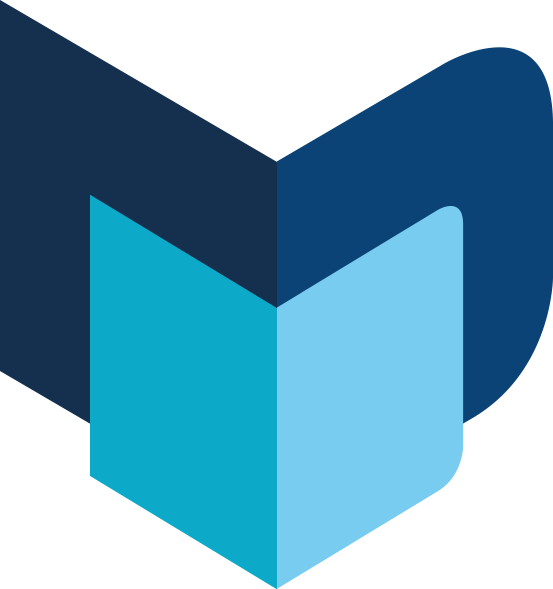 A Moodie Davitt publication | Sight Lines