---
The best of the best
With 302 entries, 17 main awards (and some surprise ones), and 1 amazing night, The FAB Awards add up to a celebratory showcase of the airport F&B sector's burgeoning qualitative standards.
It is testament to the volume and the standard of entries – and the fast-evolving airport F&B landscape – that this year's FAB Awards judging panel was extended to include more diversity of background, region and gender.
Regular judges, The Moodie Davitt Report Founder & Chairman Martin Moodie; US airport commercial management consultant Alan Gluck; and former chef and Copenhagen Airport Food & Beverage Category Manager Anders Barsøe, now CEO for Denmark's largest sushi chain Letz Sushi, once again played a lead role.
They were joined by Nick Goddard-Palmer, the co-founder of Hunter Palmer – Global Retail Solutions, a UK-based strategic travel retail partnership; author, journalist and luxury cuisine consultant Michele Tchea, based in Melbourne Australia; New York-based wine critic Marisa D'Vari; toxicologist, chef, and dietitian; Suzy Badaracco; and journalist and influencer, Cristina Alcivar, Founder of Vane Airport Media, which publishes news about health and wellness services and amenities in airports globally.
"This year's FAB Awards attracted a record 302 entries, 18% up on last year's record level. But it was the diversity and quality of entries in FAB 2019 that really impressed," Moodie said.
"To make this shortlist is an achievement in itself and we can promise the FAB audience that the winners, regional winners, Highly Commendeds and special judge's prizes represent a collective state of excellence within the sector."
Congratulations to everyone who made the shortlist, and we look forward to reporting on the event and the deserving winners.

Collective excellence: A joyous scene as all the winners from FAB 2018 in Helsinki gather on stage for a final group shot
THE FAB AWARDS 2019 SHORTLIST
AIRPORT COFFEE OR TEA SHOP OF THE YEAR
Areas, Farine (Italy, Spain, Chile) – Areas Worldwide
Areas, Super Wild Coffee – Areas France
Areas, Urth Caffé (LAX airport) – Areas USA
Bitco, Avesta Café – Erbil International Airport, Iraq
Dallas Fort Worth International Airport, Starbucks
Delaware North Companies NZ Retail, Oma Artisan Bakery & Café – Auckland Airport
Emirates Leisure Retail, Costa Library – Dubai International Airport
Emirates Leisure Retail, Hudsons Coffee – Singapore Changi Airport
HWH Investments, S34 – Dubai International Airport
HMSHost North America, Starbucks – Seattle-Tacoma Airport
LaTrelle's, Stumptown Coffee Roasters – Portland International Airport
Metropolitan Airports Commission, Starbucks – HMHost, Minneapolis–Saint Paul International Airport
SSP America, Balzac's Coffee – Bllly Bishop Toronto City Airport
SSP America, Big Shoulder Coffee – Chicago Midway International Airport
Travel Food Services, The Coffee Bean & Tea Leaf – Delhi Indira Gandhi International Airport
AIRPORT SMOOTHIE OR JUICE BAR OF THE YEAR
Booster Juice, Fit & Fun store – Toronto Pearson International T3
Dallas Fort Worth International, Pinkberry
Delaware North (USA), Earth – Los Angeles International Airport
HWH Investments, Treehouse Juicery – Dubai International Airport
HMSHost International, VIT – Amsterdam Airport Schiphol
Lagardère Travel Retail, Natoo – Venice Marco Polo Airport
SSP America, Beaming – Los Angeles International Airport
AIRPORT 'FOOD TO GO' OF THE YEAR
Areas, La Place – Adolfo Suárez Madrid Barajas Airport
Auckland Airport, Hayama Sushi & Noodles
Crews, Jersey Mike's Subs – Los Angeles International Airport Terminal 2
Dallas Fort Worth, Chick-fil-A
Delaware North Companies NZ Retail, Best Ugly Bagel – Auckland Airport
HWH Investments, Flour & Stone – Dubai International Airport
HMSHost North America, Kelly's Roast Beef – Boston Logan International Airport
OTG, Tsukiji Fishroom – Newark Liberty International Airport
SSP America, Cassell's Hamburgers – Los Angles International Airport Terminal 1
SSP Spain, Mama Campo – Barajas Adolfo Suárez Madrid Barajas Airport
TRG Concessions, Barburrito – Edinburgh Airport
AIRPORT BAR OF THE YEAR
Areas, The Parlor – Los Angeles International Airport
Copenhagen Airport, Mikkeller
Delaware North Companies NZ Retail, Blue Marble Lane Bar & Bistro – Auckland Airport
Emirates Leisure Retail, Draft House – Dubai International Airport
Emirates Leisure Retail, Heineken House – Sydney Airport
Emirates Leisure Retail, Tiger Den – Singapore Changi Airport
High Flying Foods, Stone Brewing Co – San Diego International Airport
HMSHost International, 40 Degrees – Istanbul Sabiha Gökçen International Airport
HMSHost North America, La Familia – Los Angeles International Airport
SSP Asia Pacific, Flight Deck – Hong Kong International Airport
HMSHost North America, Whisky River – Raleigh Durham International Airport
Manchester Airports Group, Proof 65 – East Midlands Airport
SSP America, Hopworks Urban Brewery – Portland International Airport
SSP Asia Pacific, The Cabin – Mactan Cebu International Airport
Tampa International Airport, The Gasparilla Bar
TRG Concessions, Brewdog – Edinburgh International Airport
AIRPORT WINE BAR OF THE YEAR
Delaware North (USA), I VINI – Austin Bergstrom International Airport
Paradies Lagardère, Vino Volo – Austin Bergstrom International Airport
SSP UK, Bottega Prosecco Bar – Birmingham Airport
Vin Room, Calgary Airport
AIRPORT CASUAL DINING RESTAURANT OF THE YEAR
Areas, Taste of Paris – Paris Charles de Gaulle Airport
Auckland Airport, Glamp Grounds
Auckland Airport, The Gypsy Moth
Copenhagen Airport, Paté Paté Wine and Tapas
Delaware North Companies NZ Retail, 400 Gradi – Auckland Airport
Delaware North Companies NZ Retail, Blue Marble Lane Bar & Bistro – Auckland Airport
Emirates Leisure Retail, Wolfgang Puck – Singapore Changi Airport
High Flying Foods, Gott's Roadside – San Francisco International Airport
HWH Investments, Flour & Stone – Dubai International Airport
HWH Investments, Tranzeet Diner – Dubai International Airport
HMSHost North America, Bia Mara – Halifax Stanfield International Airport
HMSHost North America, Columbia Café – Tampa International Airport
HMSHost North America, Maggiano's – Dallas Fort Worth International Airport
Lagardère Travel Retail, Teppan – Paris Charles de Gaulle Airport
OTG, Ember – George Bush Intercontinental Airport
Paradies Lagardère, Shinsei – Dallas Fort Worth International Airport
Pontus at the Airport, Pontus in the Air – Stockholm Arlanda Airport Terminal 5
SSP Asia Pacific, Asian Kitchen – Mactan Cebu International Airport
SSP Asia Pacific, Nippon Ramen – Macten Cebu International Airport
Tastes on the Fly, SF Giants Clubhouse – San Francisco International Airport
TRG Concessions, Spuntino – London Heathrow Airport Terminal 3
AIRPORT HEALTH-CENTRED OR VEGAN OFFER OF THE YEAR
Autogrill Group, Bistrot Vegan Range – (Multiple airports)
Dallas Fort Worth International Airport, Artisan Market
Floret Café, Seattle-Tacoma International Airport
Healthy Tokyo KK, Healthy Tokyo Café & Shop – Haneda Airport
HMSHost International, VIT – Amsterdam Airport Schiphol
HMSHost North America, Eat Well. Travel Further. (Multiple airports)
Mission Yoghurt, Root Down – Denver International Airport
OTG, CIBO Express Gourmet Markets – (Multiple airports)
SSP America, Beaming – Los Angeles International Airport
SSP America, The Original Chop Shop – Phoenix Sky Harbor International Airport
SSP Norway, Haven – Oslo Airport
AIRPORT FOOD HALL OF THE YEAR
Areas, Chef Market – Rome Fiumicino and Milan Malpensa Airports
Areas, StrEat – Ibiza Airport
Copenhagen Airport, New Food Hall
Delaware North (USA), Denver Central Market – Denver International Airport
HMSHost North America, Los Angeles International Airport Terminal 4
Lagardère, The Daily DXB – Dubai International Airport
Marqette, Dublin Airport
Midway Partnership, Concourse A Food Hall – Chicago International Midway Airport
OTG, Global Bazaar – Newark Liberty Airport
Our Home, Incheon International Airport
SSP America, The Manufactory Food Hall – San Francisco International Airport
NEW FOOD & BEVERAGE CONCEPT OF THE YEAR
Delaware North Companies NZ Retail, 400 Gradi – Auckland Airport
Delaware North Companies NZ Retail, Best Ugly Bagel – Auckland Airport
Delaware North Companies NZ Retail, Blue Marble Lane Bar & Bistro – Auckland Airport
High Flying Foods, New Belgium Brewing – Denver International
HWH Investments, Nutella@DXB – Dubai International Airport
OTG, Classified – Newark Liberty Airport Terminal C
Retail Services Sac, Haytu – Jorge Chávez International Airport
SSP Asia Pacific, Line Café – Hong Kong International Airport
SSP Spain, Alas by Hermanos Torres – Barcelona Airport
Tastes on the fly, Michael Levine – San Francisco International Airport
Travel Food Services, Dilli Streat – Delhi Indira Gandhi International Airport




F&B MARKETING & PROMOTIONS CAMPAIGN OF THE YEAR

Changi Airport, Discover the Fun Side of Changi with Sesame Street
Emirates Leisure Retail, KeepCup For Change/Be a part of Change – Hudsons (Australia, Singapore)
HMSHost North America, 1,000 Acts of Kindness – various US airports
London Stansted Airport, Sky High Sandwich
MarketPlace Development, First Class Tour: Dulles International Airport Foodie Edition
OTG, Influencer Event – George Bush Intercontinental Airport
Unison Retail Management, Airport Restaurant Week – Chicago O'Hare International Airport
TFS, Dilli Streat launch – Indira Gandhi International Airport
ENVIRONMENTAL INITIATIVE OF THE YEAR
Autogrill Group, Was Coffee
HMSHost International, BioCups and BYO Cups – Australia
HMSHost International, Verspillingsfabriek Schiphol
HMSHost North America, Eliminating Conventional Plastic Straws
Delaware North (USA), The Last Straw – all Delaware North Airport locations
JFKIAT, Terminal 4 at JFK Environmental Initiative
SSP America, JFK International Airport Terminal 4
SSP Frabel, Too Good To Go – (Multiple airports)
SSP Sweden, SSP Sweden/Airport and Rail – (Multiple locations)
TFS, Chennai International Airport – Plastic Free Campaign
AIRPORT F&B OFFER BEST REFLECTING 'SENSE OF PLACE'
Auckland Airport, Glamp Grounds
Copenhagen Airport, A Sense of Copenhagen
Delaware North (USA), Salt Lick BBQ – Austin Bergstrom International Airport
ECG Ventures, Bistro on the Bow
HWH Investments, S34 – Dubai International Airport
HMSHost International, Tiffin Center – Kempegowda Bangalore International Airport
HMSHost North America, City Pub – Orlando International Airport
Jackmont Hospitality, One Flew South – Hartsfield Jackson International Airport
OTG, Bam Bam – Houston George Bush Intercontinental Airport
SSP America, The Manufactury Hall – San Francisco International Airport
SSP Frabel, L'Estivale – Nice Airport
SSP Hellas, Eat Greek – Athens International Airport
Tastes on the fly, SF Giants Clubhouse – San Francisco International Airport
TFS, Dilli Streat – Delhi Indira Gandhi International Airport
F&B TEAM MEMBER OF THE YEAR
Dallas Fort Worth International Airport, Gustavo Pinedo – Maggiano's Little Italy
Dallas Fort Worth International Airport, Nicole Teagno – Flying Saucer
HMSHost International, Adda Amrani – Amsterdam Airport Schiphol
HMSHost International, Mai vu Binh Minh (Jasmine) – Da Nang International Airport
HMSHost North America, Emily Moreira – Dallas Fort Worth International Airport
HMSHost North America, Freddie Maldonado – Tampa International Airport
SSP America, Tatjana Djukanovic – Montréal Elliot Trudeau International Airport
Tastes on the fly, Antonio Alicea, Stephanie's – Boston Logan International Airport
AIRPORT CHEF OF THE YEAR
Areas, Michelangelo Citino – Areas Italy
Dallas Fort Worth International Airport, Raymond Cash – American Express Centurion Lounge
HMSHost International, Murali Murthy Gantashala – India
HMSHost North America, Jeff Steelman
Marqette, Peter Brennan
Midway Partnership, Sergio Reyes – Chicago International Midway Airport
OTG, Paul George – Toronto Pearson International Airport
Paradies Lagardère, Judith Hernandez – Ronald Reagan Washington National Airport
SSP America, Renata DeGeorge
SSP Frabel, Luca Sangiuliano – Lyon Airport
TFS, Rajesh Shetty – Mumbai Chhatrapati Shivaji Maharaj International Airport
OUTSTANDING AIRPORT RESTAURANT DESIGN OF THE YEAR
Autogrill Group, AIR – Zürich Airport
Delaware North Companies NZ Retail, Blue Marble Lane Bar & Bistro – Auckland Airport
HWH Investments, Nutella@DXB – Dubai International Airport
HWH Investments, S34 – Dubai International Airport
HWH Investments, Tranzeet – Dubai International Airport
OTG, Independence Prime – Philadelphia International Airport
OTG, Yume – Houston George Bush Intercontinental Airport
SSP Asia Pacific, The Cabin – Mactan Cebu International Airport
TRG Concessions, Spuntino – London Heathrow Airport
AIRPORT FAMILY FRIENDLY F&B CONCEPT OF THE YEAR
Auckland Airport, Glamp Grounds
Dallas Fort Worth International Airport, Food Hall Chick-fil-A/Subway
Emirates Leisure Retail, Giraffe World Kitchen – Dubai International Airport
HWH Investments, Nutella@DXB – Dubai International Airport
HWH Investments, Tranzeet – Dubai International Airport
HMSHost North America, Mustache Pretzels – Phoenix Sky Harbor International Airport
Incheon International Airport, Multi-Functional Family Center
TRG Concessions, Giraffe World Kitchen – London Heathrow Airport
AIRPORT FOOD & BEVERAGE OFFER OF THE YEAR
Auckland Airport International Terminal
Copenhagen Airport
Dallas Fort Worth International Airport Terminal C
DXB (Dubai International) Concourse B
Toronto Pearson International Airport
Minneapolis–Saint Paul International Airport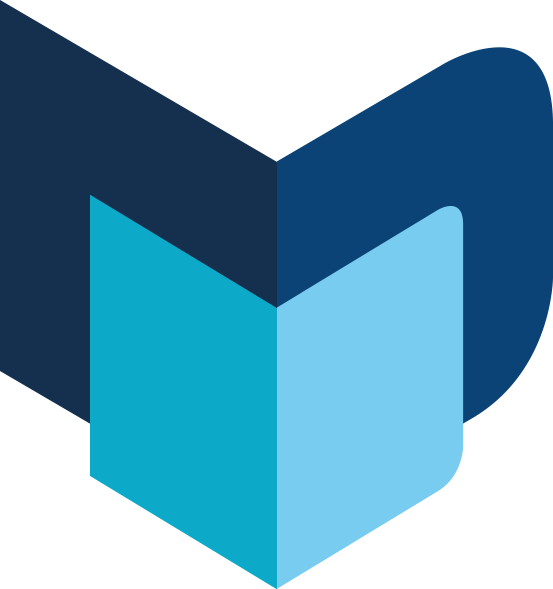 ---
The Foodie Report | 25 June 2019