---
KLM's Crowning achievement
"We have created the most attractive lounge in the world – a customer experience on an unprecedented level."
That's how KLM has described its renovated and much enlarged non-Schengen Crown Lounge at Amsterdam Airport Schiphol. And the two-level, 6,800sq m lounge – nicknamed the KLM House – takes the airline lounge experience to a new level for the Schiphol consumer.
Standout features include the first Heineken lounge bar; three pop-up showcase spaces from which brands can communicate with the lounge's high-end travelling consumers; sleep pods; and an outdoor terrace overlooking the runways. Two virtual reality pods created by Dutch company Sensiks aim to relax their users, and have entered the airport market for the first time.
The pop-ups are scheduled to change every couple of months, and initially showcase Heineken's 0.0 beer (the company's no-alcohol product); a KLM store offering branded goods; and an art exhibition.
Seven years in the making, KLM has imaginatively combined the human touch with digital comfort in this appealing and experiential lounge.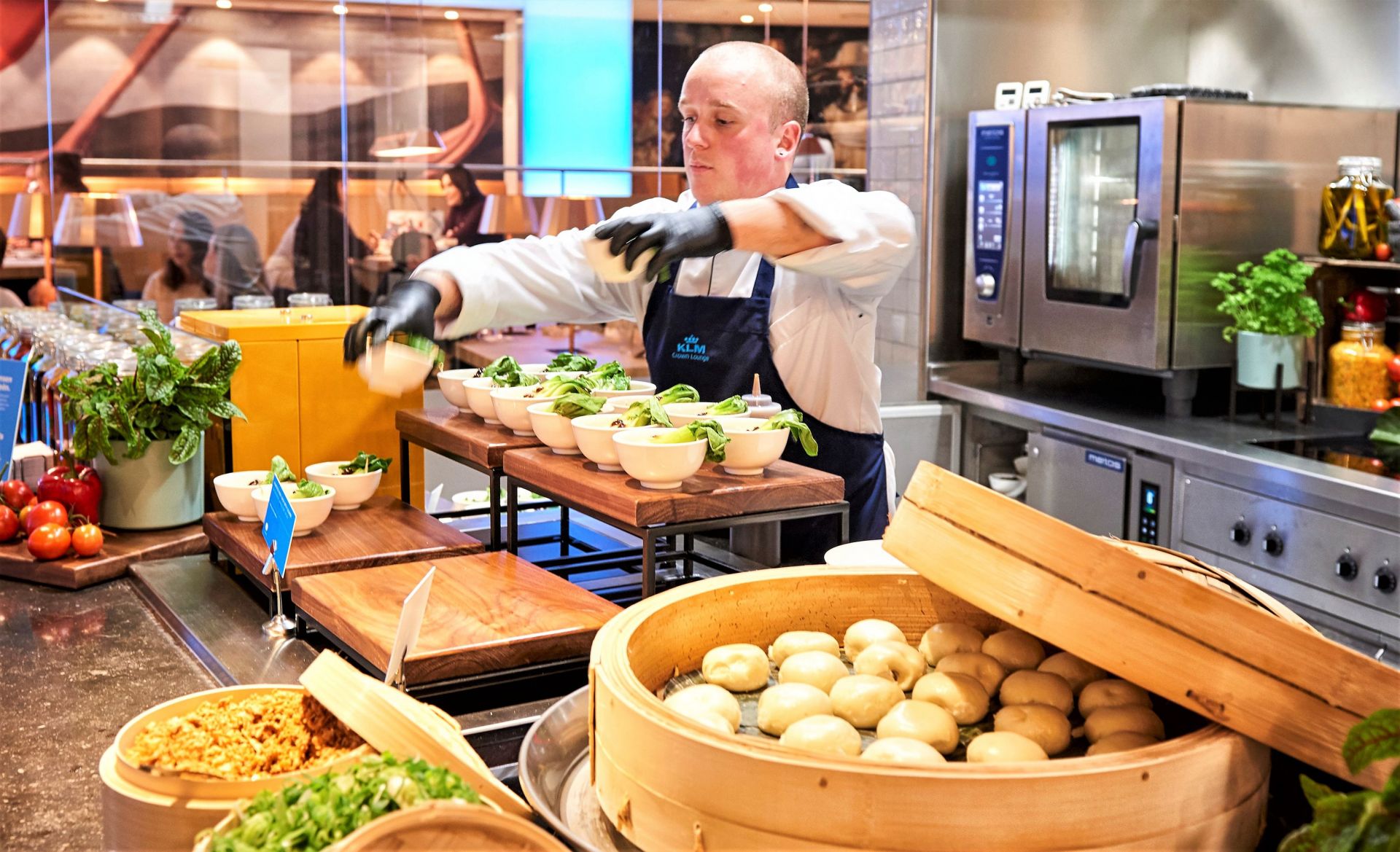 Tastes of the world: A complimentary self-service bar offers freshly-made foods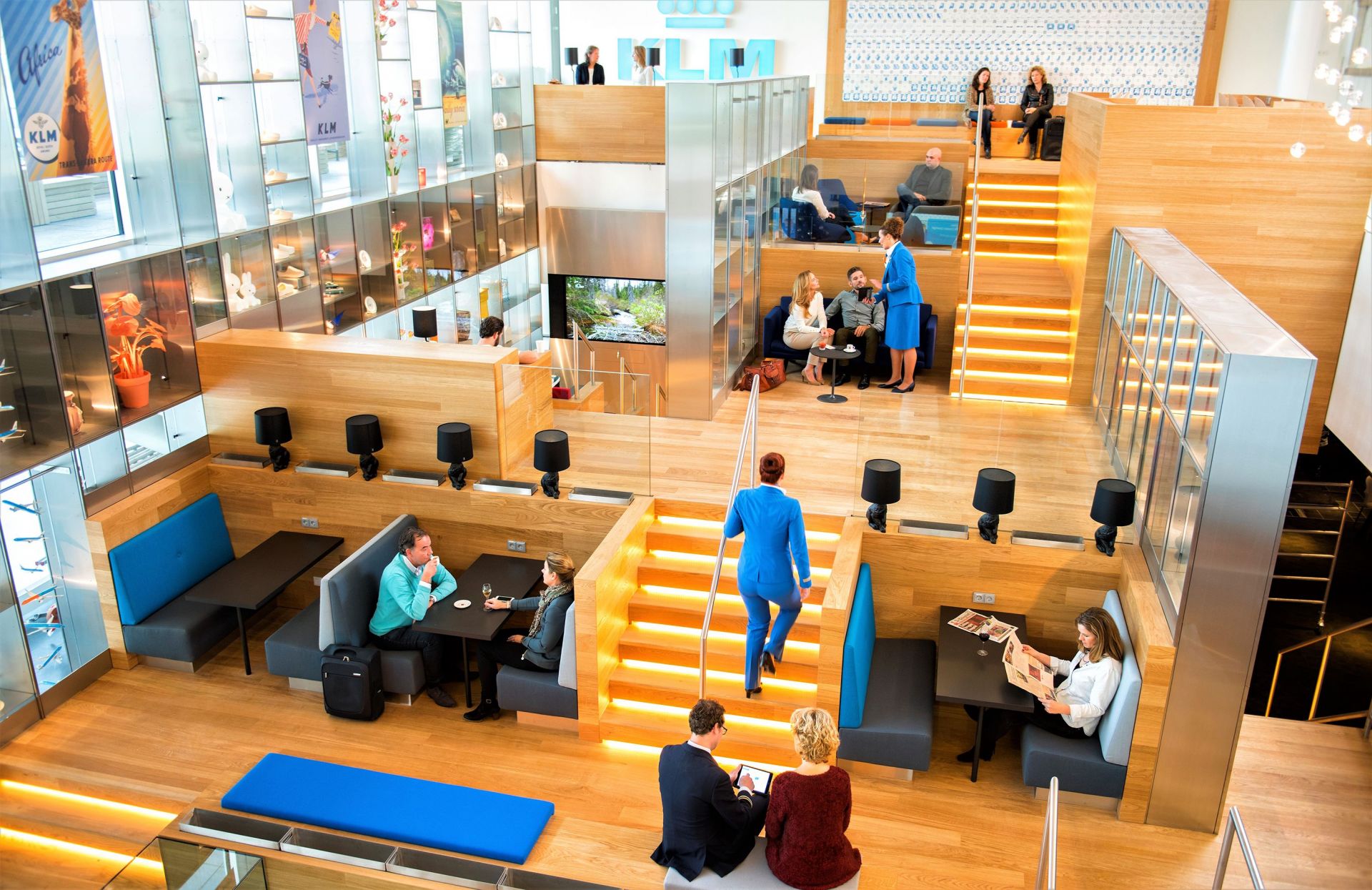 Clever design: Multi-level terraces create intimate seating spaces between the upper and lower levels of the lounge with views to the runways

The Moodie Davitt eZine
Issue 273 | 12 December 2019
The Moodie Davitt eZine is published 20 times per year by The Moodie Davitt Report (Moodie International Ltd).

© All material is copyright and cannot be reproduced without the permission of the Publisher.
To find out more visit www.moodiedavittreport.com and to subscribe, please e-mail sinead@moodiedavittreport.com