Shift secretary Rosemari Quiogue Belen's commitment to deadlines, truthfulness and confidentiality is uncompromising. She was named 'Employee of the month' at Dubai Duty Free for May 2019.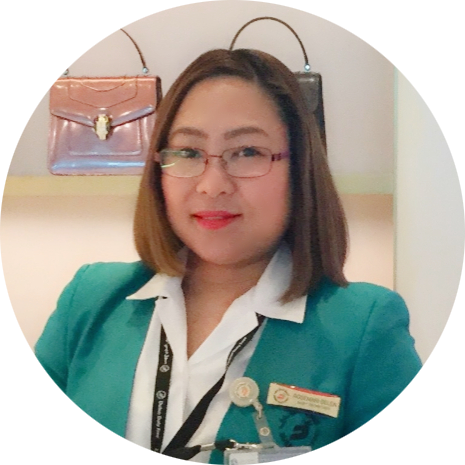 Employee: Rosemari Quiogue Belen
Employer: Dubai Duty Free
Time in job: Four years (plus a further four years in her first spell at the company)
Employer's comments: Rosemari hails from the Philippines and is a rehired staff member; she rejoined Dubai Duty Free in August 2015. Prior to her resignation she worked in customer service for four years, during which time she offered exceptional service to customers from different walks of life. As a rehired staff member she has worked in several other areas with diligence and dedication.
As well as being a good sales assistant, she also possesses secretarial skills. On 25 October 2018 she was selected as a shift secretary to the duty manager. Despite the overwhelming amount of work, she maintains her calm and confidence. Her willingness to assist and her commitment towards deadlines, truthfulness and confidentiality has been uncompromising.
Rosemari was named 'Employee of the month' for May 2019 in recognition of her hard work, dedication and systematic work approach.
Rosemari's comments: "Being in the retail Industry for almost eight years before and after rejoining Dubai Duty Free, I know how important the customers are to our business. They need to be served in a way that would make them happy and welcomed. I believe it is our duty to give 100% attention and to provide exemplary service to all our customers. To me it is an honour to be an employee of Dubai Duty Free."
The employee's job title and length of service with your company
A short description of what makes the person exceptional
A quote or comment from them (optional) on their approach to customer service
A picture of the employee (preferably in a work environment) as a separate file

The Moodie Davitt eZine
Issue 272 | 26 November 2019
The Moodie Davitt eZine is published 20 times per year by The Moodie Davitt Report (Moodie International Ltd).
© All material is copyright and cannot be reproduced without the permission of the Publisher.
To find out more visit www.moodiedavittreport.com and to subscribe, please e-mail sinead@moodiedavittreport.com