Take a stroll down Beauty Avenue and you will find four L'Oréal Travel Retail hero brands, each offering not only a wide selection of products but an array of engaging services.
Qatar Duty Free has partnered with the French beauty group to launch the new pavilion at Hamad International Airport, which is inspired by some of the most charming avenues in Paris.
The Beauty Avenue is located in the centre of the retailer's south shopping plaza behind the renowned giant yellow Lamp Bear. It houses a replica marble arch at its centre through which travellers are invited to explore branded zones for Lancôme, Giorgio Armani, Helena Rubinstein and Yves Saint Laurent. The eye-catching podium also features shop front canopies and displays that showcase products from each.
Traveller services include flash makeup, skin biometric analysis and lipstick customisation, which combine to offer an immersive beauty experience.
"Hamad International Airport allows a unique set-up in the animation spot behind the Lamp Bear, where we can welcome millions of passengers in an outstanding environment," said L'Oréal Travel Retail Europe, Middle East, Africa and India Managing Director Gianguido Bianco.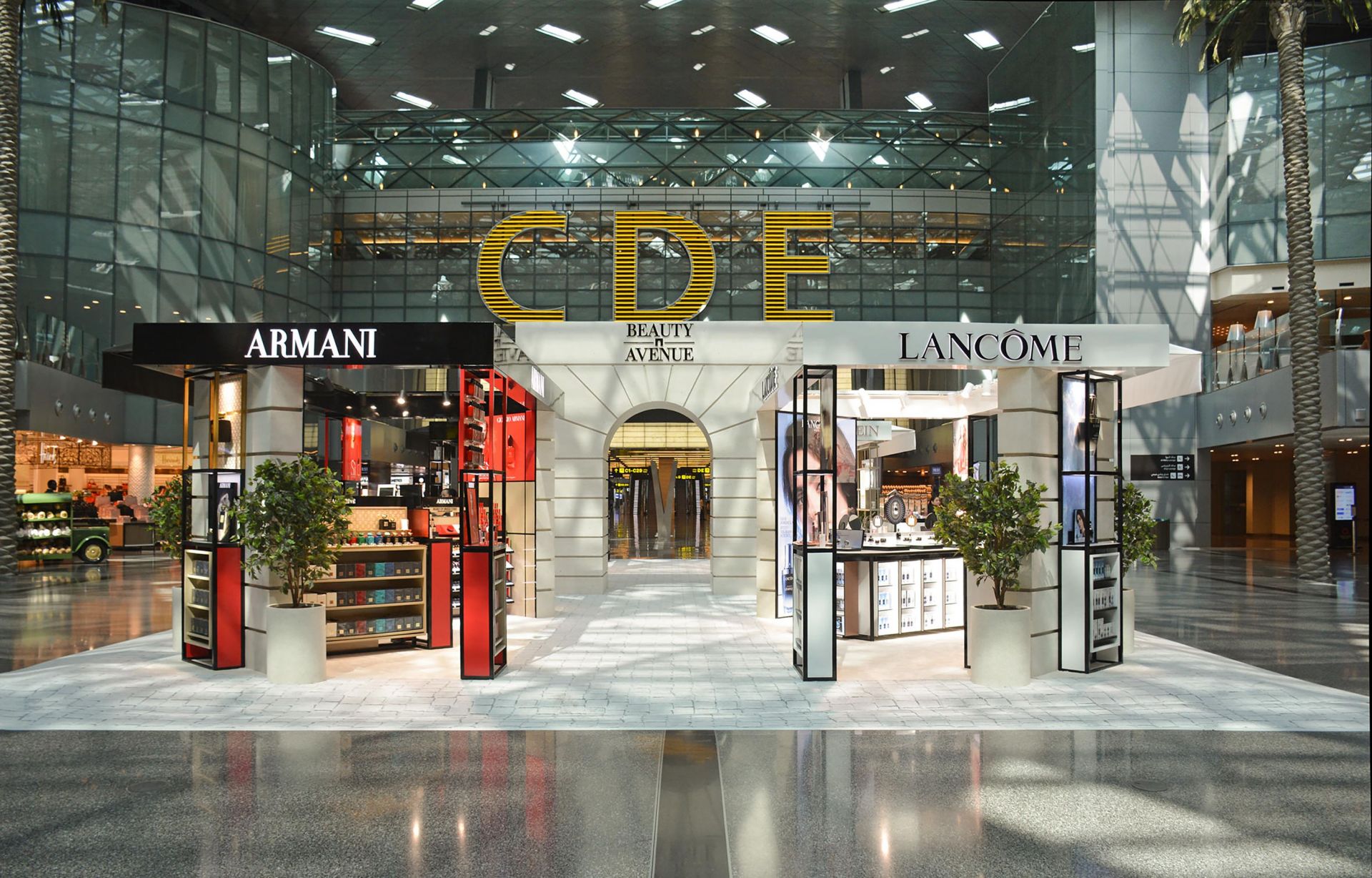 Pride of place: The L'Oréal Beauty Avenue sits in the heart of Qatar Duty Free's busiest retail zone

The Moodie Davitt eZine
Issue 271 | 19 November 2019
The Moodie Davitt eZine is published 20 times per year by The Moodie Davitt Report (Moodie International Ltd).

© All material is copyright and cannot be reproduced without the permission of the Publisher.
To find out more visit www.moodiedavittreport.com and to subscribe, please e-mail sinead@moodiedavittreport.com