---
Celebrating a cruise spectacular
With the largest retail space ever built on a cruise ship, Switzerland-based MSC Cruises could be ushering in a new era of shopping at sea.
MSC Grandiosa features 1,200sq m of dedicated retail space, including 12 different boutiques and more than 400 brands – with a focus on luxury fashion accessories unprecedented in European maritime retailing.
The vessel was christened in the port city of Hamburg earlier this month by screen legend Sophia Loren.
The centrepiece of the retail space is the spectacular 93m-long Mediterranean Promenade, which is covered by an ever-changing curved LED-display dome for most of its length. The large-scale and largely open-plan Galleria Grandiosa off the promenade is lined with both international brands and restaurants.
The retail offer includes new concepts such as the cruise line's first ever dedicated luxury offer, Piazza del Lusso, made up of four walk-through boutiques; and Outlet at Sea, a retail space which has the benefit of being able to be quickly remodelled to suite changing routes, itineraries and demographics onboard.
From 23 November, MSC Grandiosa will commence regular seven-night cruises in the Western Mediterranean but in the 2020-21 season the ship will be going to Brazil and South America. "For us, Brazil is as exciting as China," MSC Cruises Head of Retail Adrian Pittaway told The Moodie Davitt Report. "It is one of our most important and high-potential cruise retail markets in the world."
Greatness at sea: The extensive and eye-catching retail offer onboard MSC Grandiosa is highlighted in this video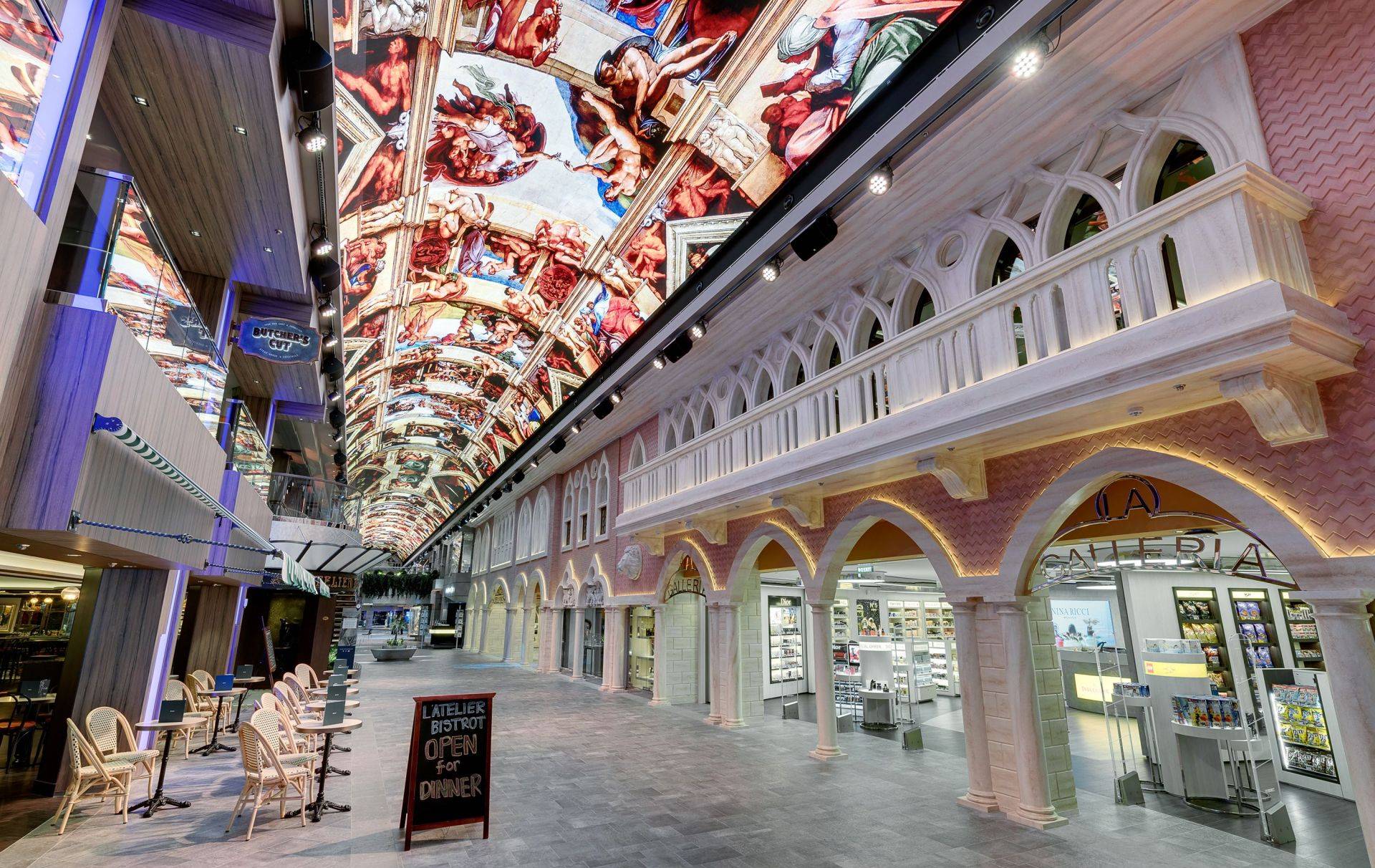 Grand tour: The Mediterranean Promenade offers multiple shopping opportunities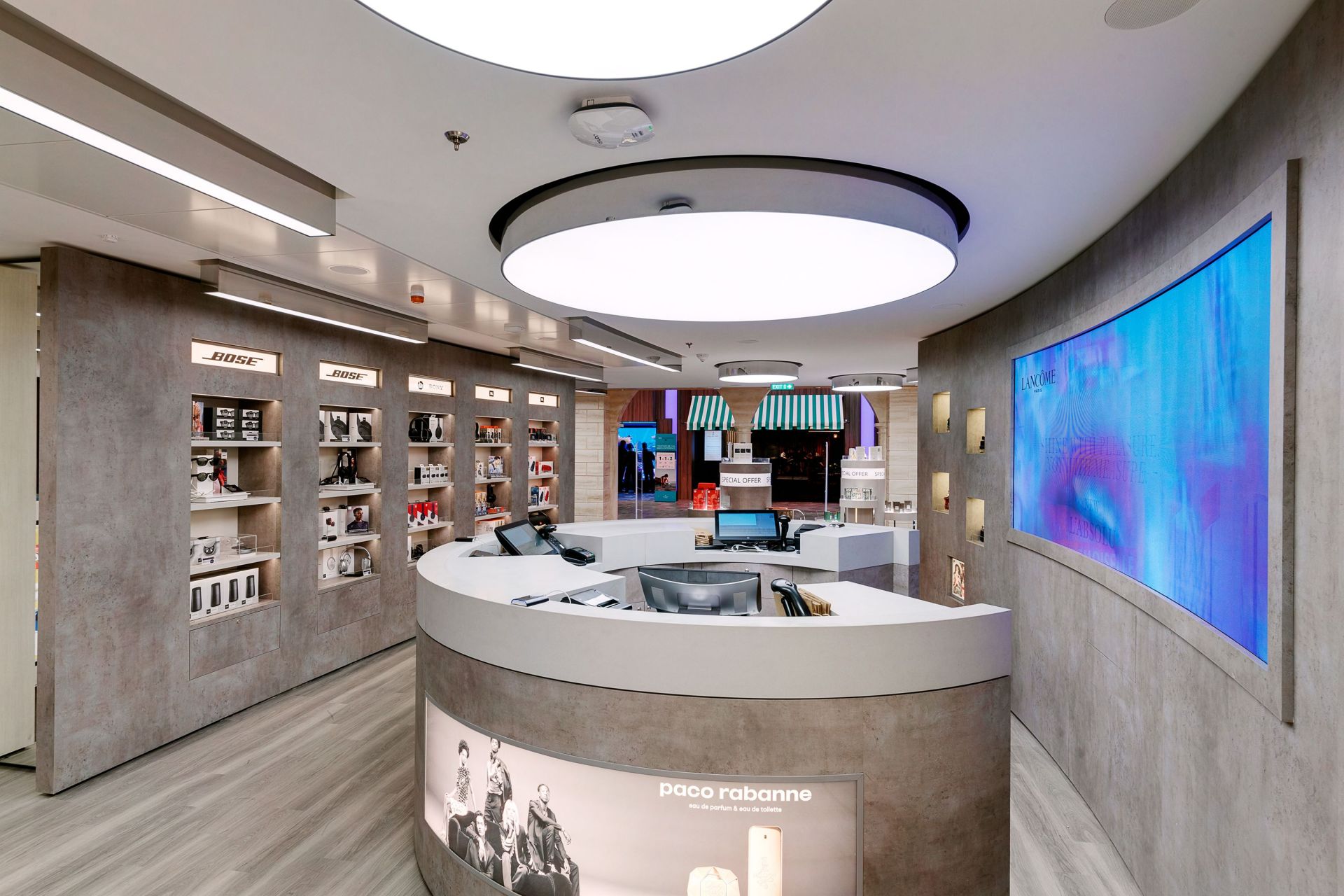 Wearables and sound tech also have the largest assortment of any MSC ship, with key brands such as Apple, Beats, Bose and Sony now present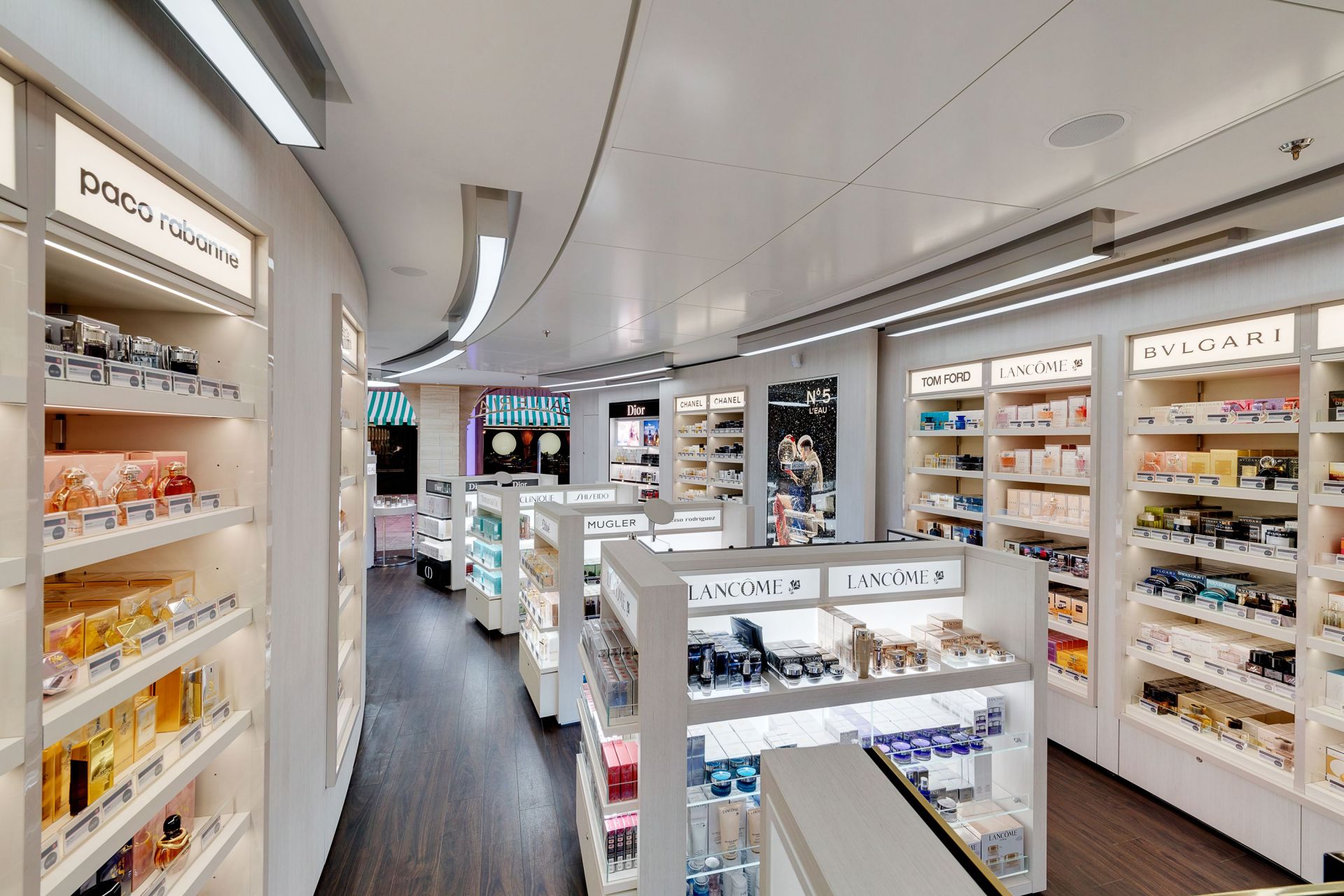 The beauty section is among the highlights of the retail offer. Prestige makeup from Giorgio Armani, Guerlain and YSL have made their debut.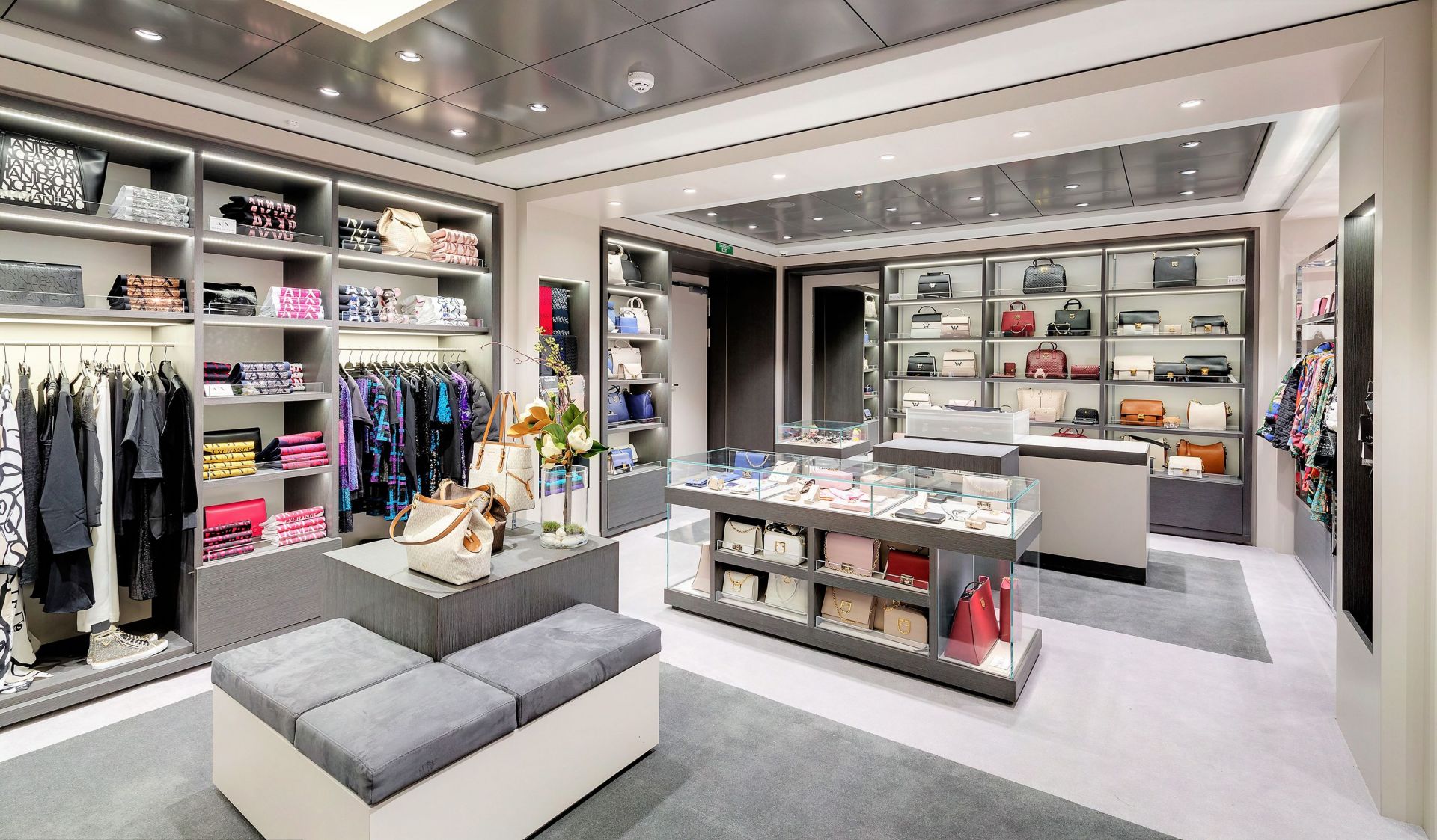 A large showcase for fashion & accessories includes newcomer brands Michael Kors, Salvatore Ferragamo and Bally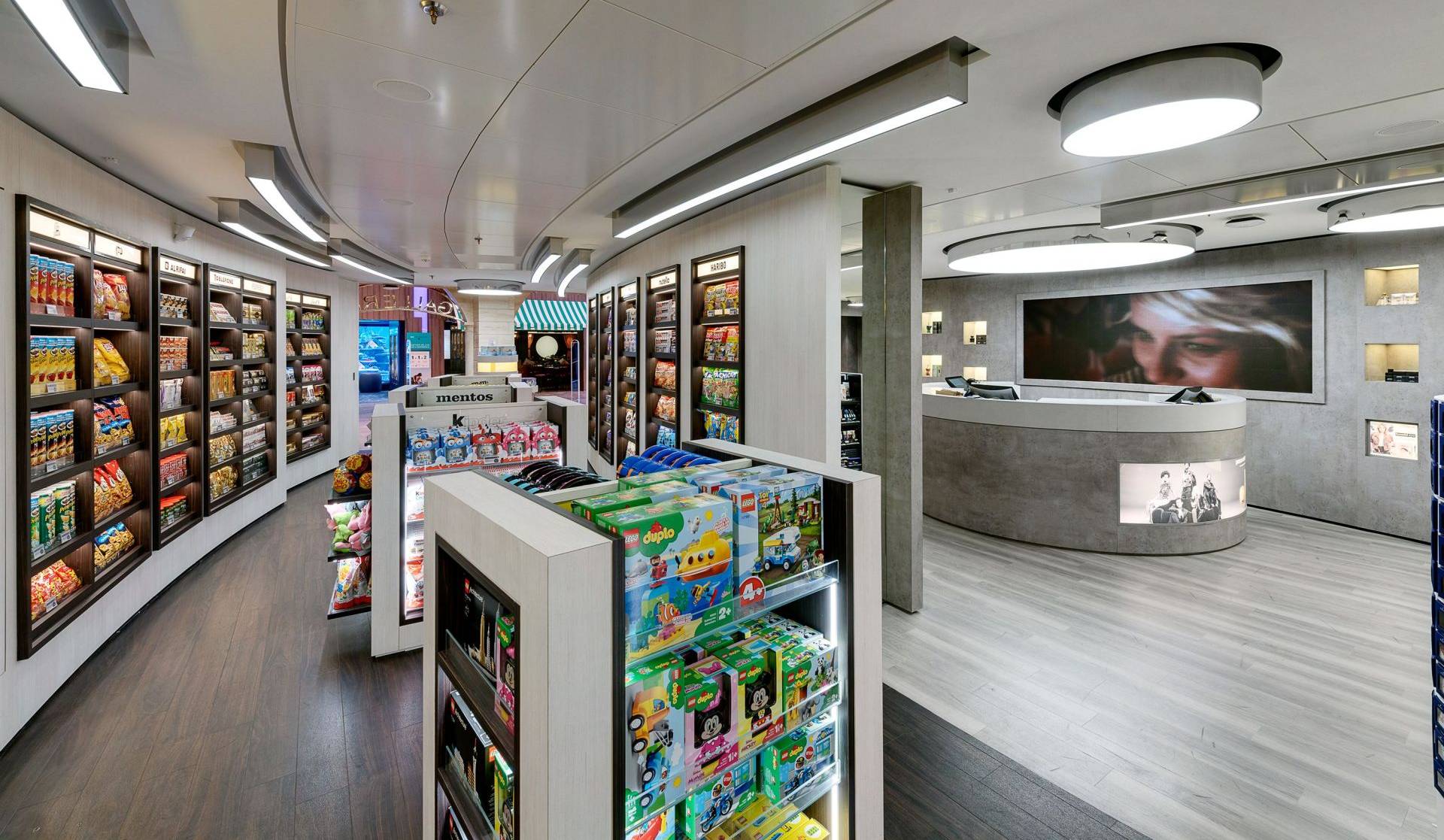 Lego gets a major focus thanks to a dedicated children's area covering 700sq m designed in partnership with the Danish toy company

The Moodie Davitt eZine
Issue 271 | 19 November 2019
The Moodie Davitt eZine is published 20 times per year by The Moodie Davitt Report (Moodie International Ltd).

© All material is copyright and cannot be reproduced without the permission of the Publisher.
To find out more visit www.moodiedavittreport.com and to subscribe, please e-mail sinead@moodiedavittreport.com