---
Towards a brave new world

The Moodie Davitt Report has extensively covered Philip Morris International's (PMI) groundbreaking campaign of recent times to switch adult smokers from traditional combustible cigarettes to reduced-risk products, particular IQOS.
Travel Retail General Manager of MEA Operations Tomislav Vujcic explored the latest developments and the benefits for travel retail.
"The problem with cigarettes has always been combustion – there are a lot of harmful chemicals," he explained. "The answer is a brave step into science and technology to develop better alternatives and to replace combustible cigarettes altogether."
The company employs more than 400 scientists, engineers and researchers, has had over 4,300 patents granted worldwide and has spent US$6 billion in research & development manufacturing capacity. The result is that some eight million smokers have already switched to smoke-free alternatives, Vujcic said.
"Cigarettes as a product remained largely unchanged for over a century," he explained. "The extent of this transformation is unprecedented in the tobacco industry. It is a major shift for the owner of the world's largest cigarette brand [Marlboro]."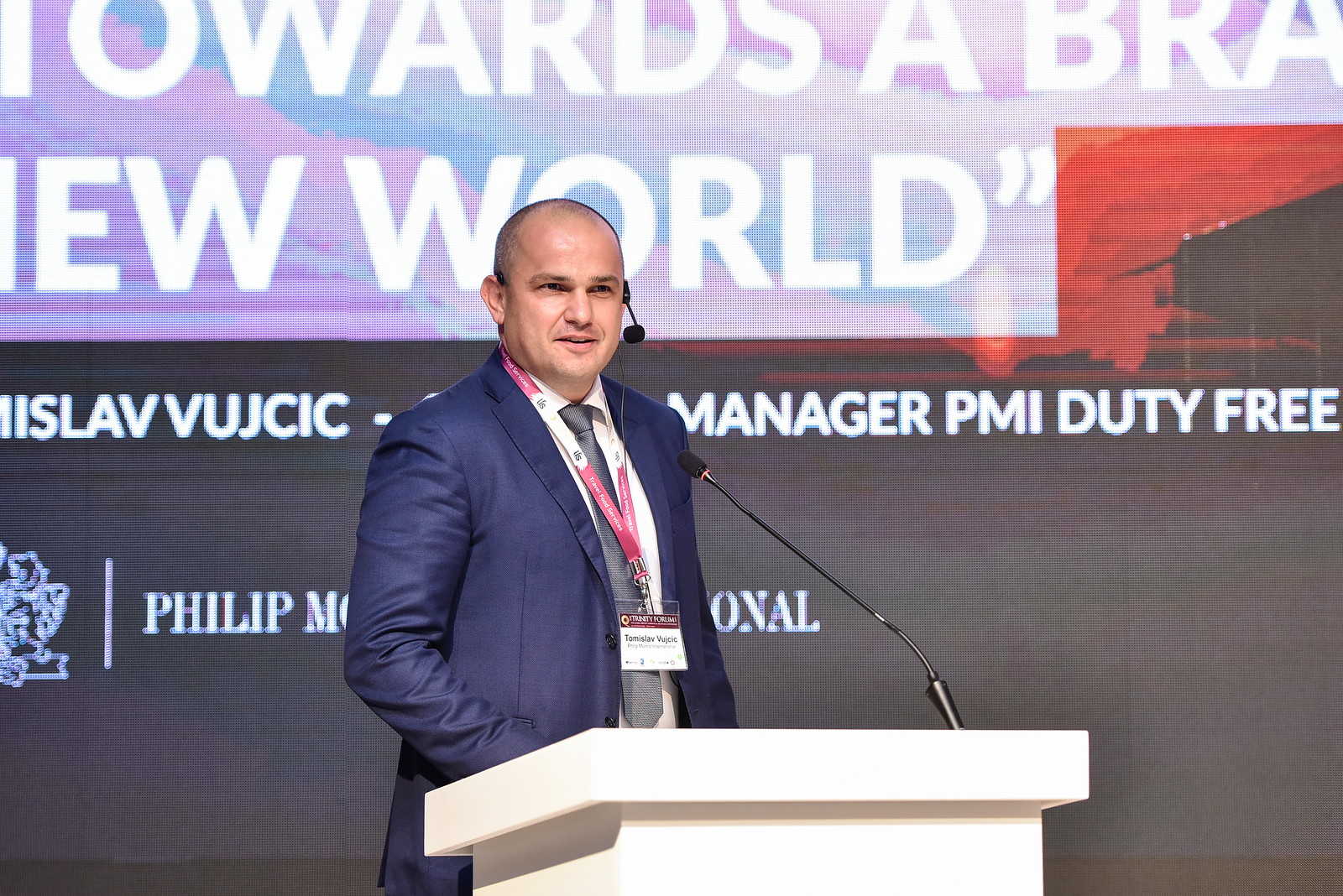 Tomislav Vujcic: "Smokers deserve a less harmful alternative and we are determined to give them that choice"
He then outlined PMI's portfolio of heated tobacco products and products without tobacco. Its IQOS product is being marketed currently, but several others are in development.
Vujvic also introduced a highly relevant concept – to 'unsmoke'. It means ridding smoke from your life, and according to Vujcic, unites smokers and non-smokers who want to 'unsmoke' themselves, family and friends. The best way is to quit cigarettes and nicotine; the next best is to switch to better alternative products. "They deserve a less harmful alternative and we are determined to give them that choice," he said.
IQOS is now sold in 116 airports, which he described as "significant progress". "It is taking volume and value – and market share – from combustible cigarettes at airports," he said.
The shift also changes the company itself, and PMI is becoming a direct consumer experience company. Indeed, PMI is digitally connected to almost all the eight million fully converted IQOS users. "It is a positive change for the company, for the shareholders and for society," he said.
Finally, he described the importance of the duty free industry. "It becomes a connecting point between two domestic markets. The airport is a place where people can experience the brand and see what it is about, and make their choice in their own time," he explained. "We are looking at every investment we make, as not everybody knows how to use these products so often some form of facilitation is required.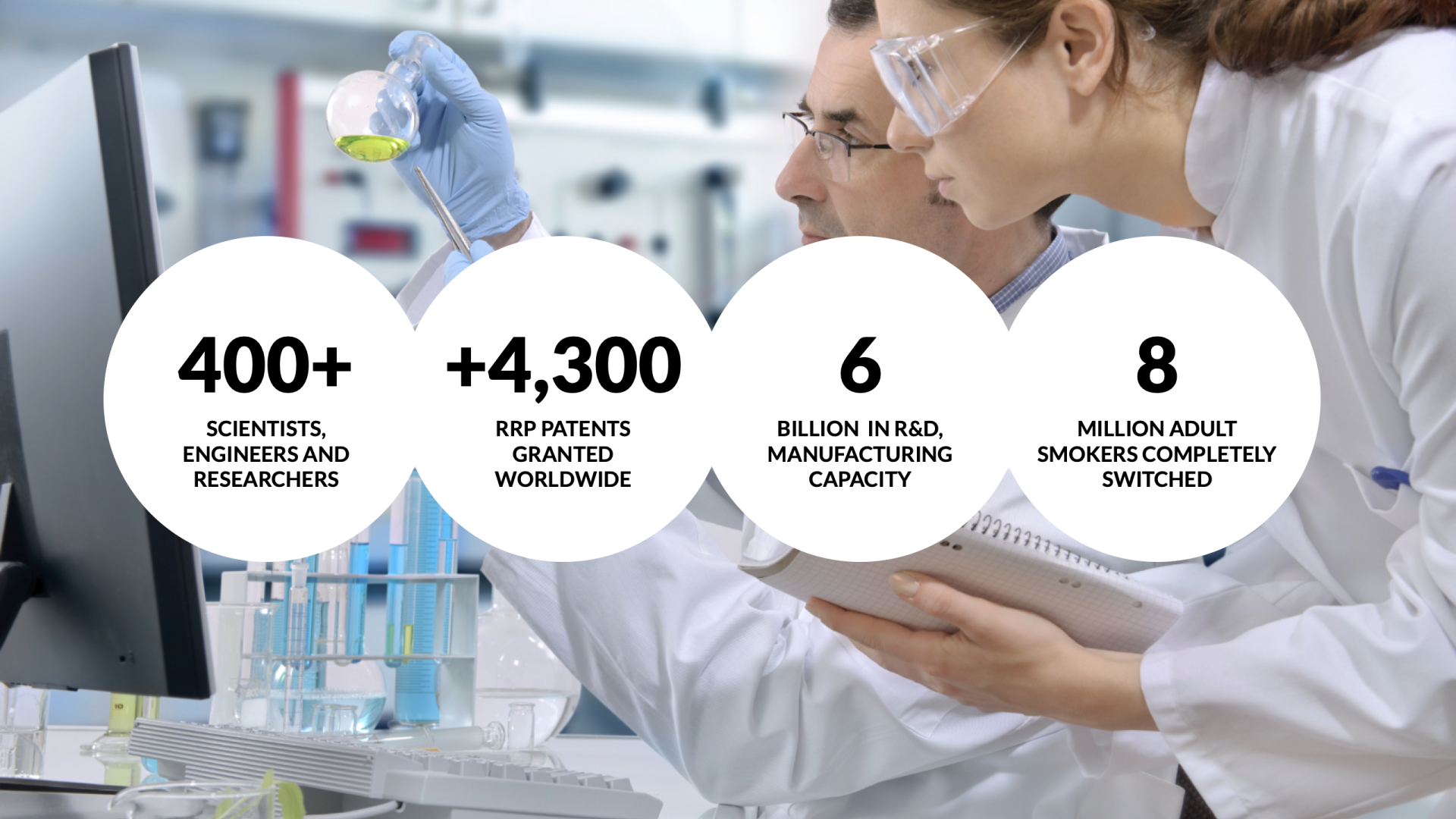 The company's bold strategy is backed up by the figures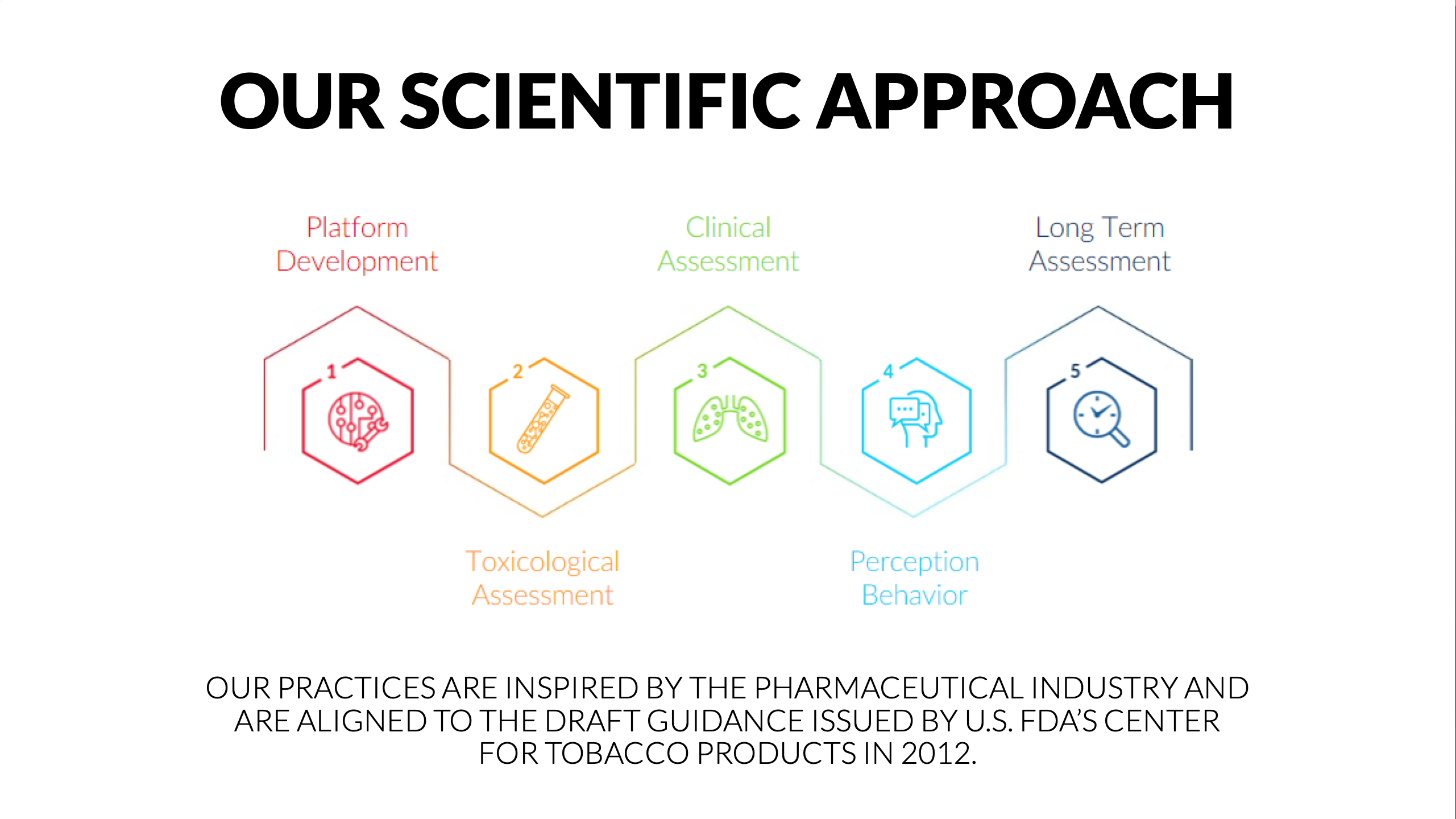 PMI has used science to create better, healthier alternatives to cigarettes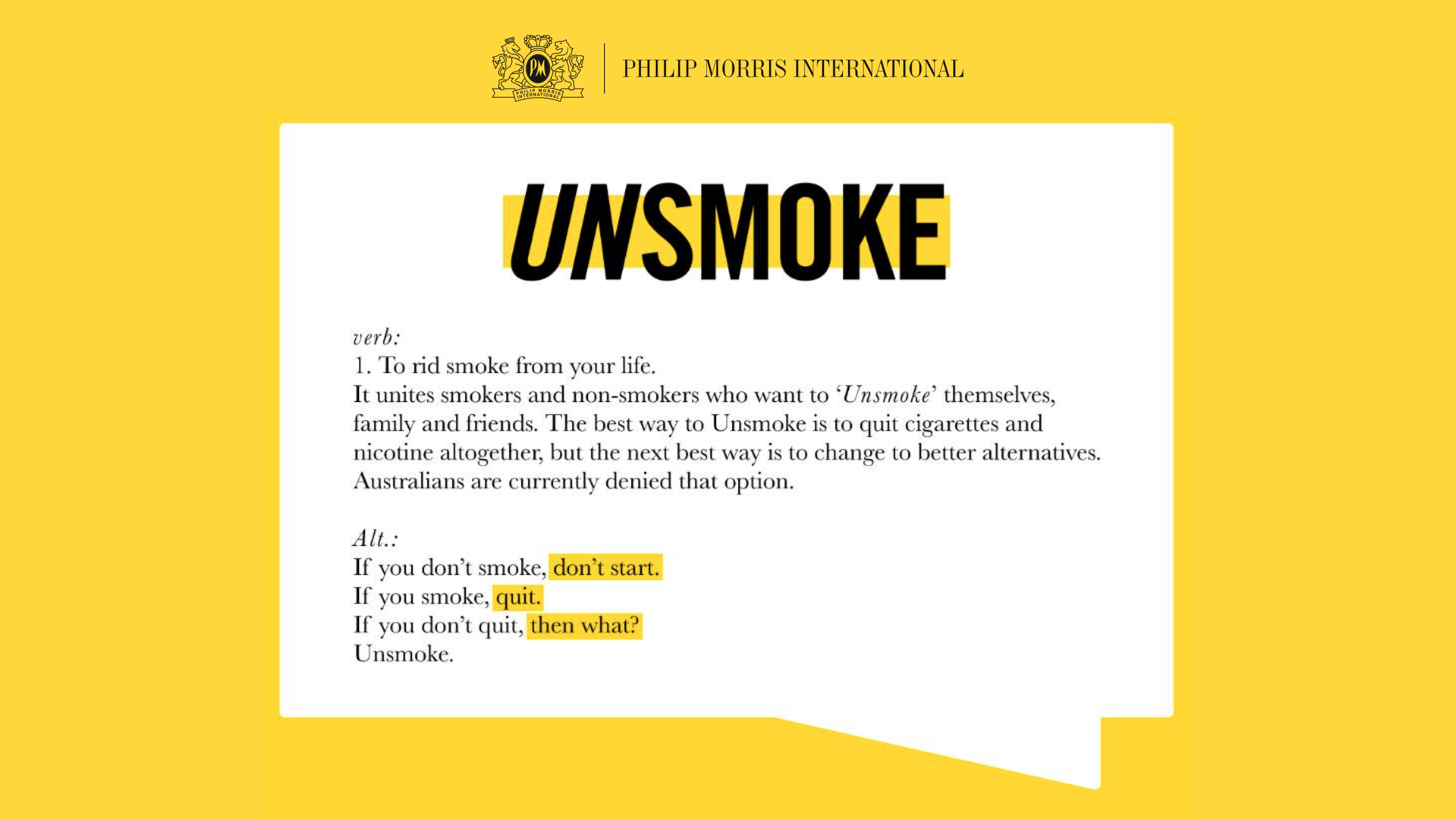 To 'unsmoke' means ridding smoke from your life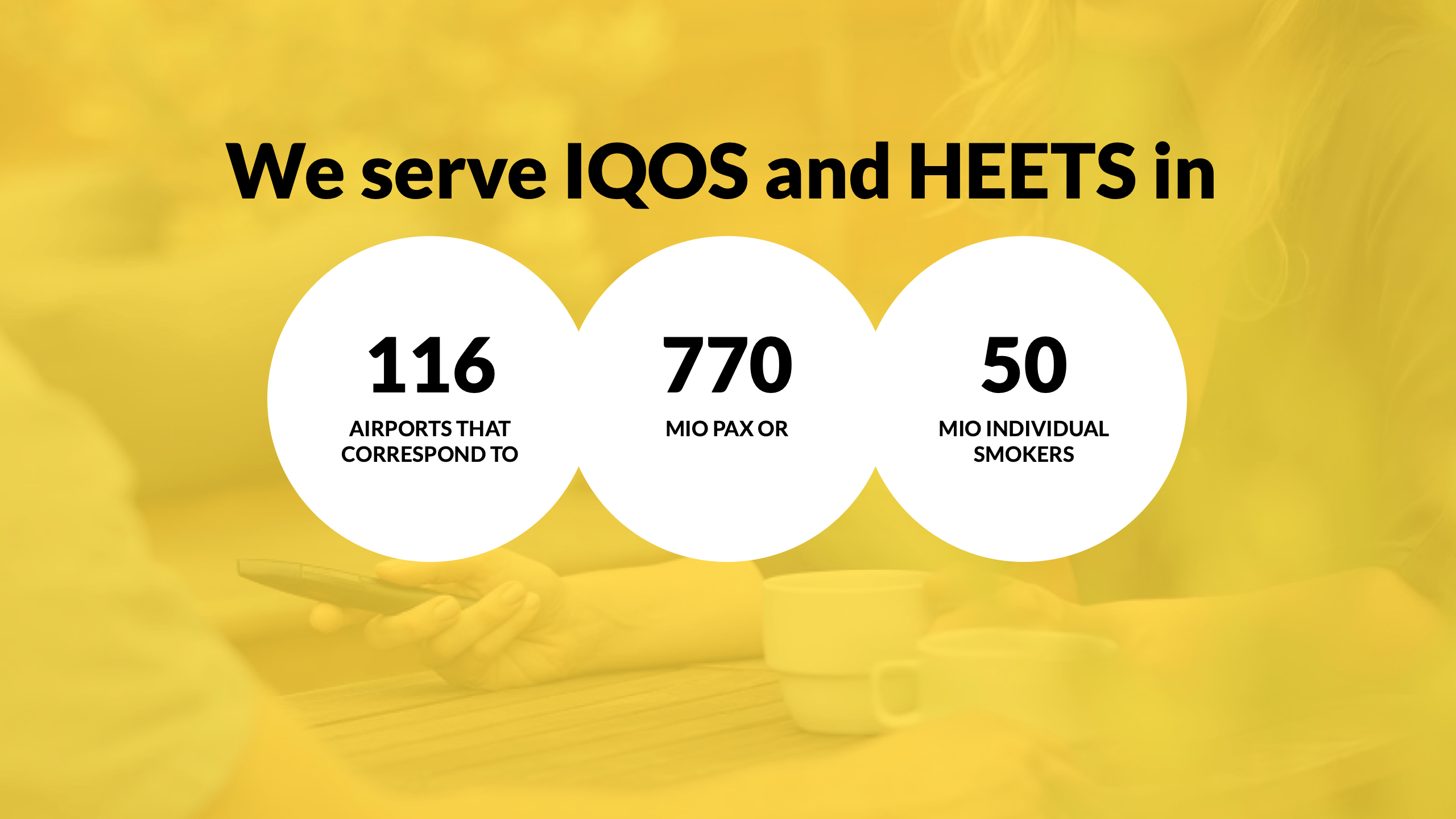 IQOS and HEETS are sold in 116 airports
The growth of reduced-risk products has been substantial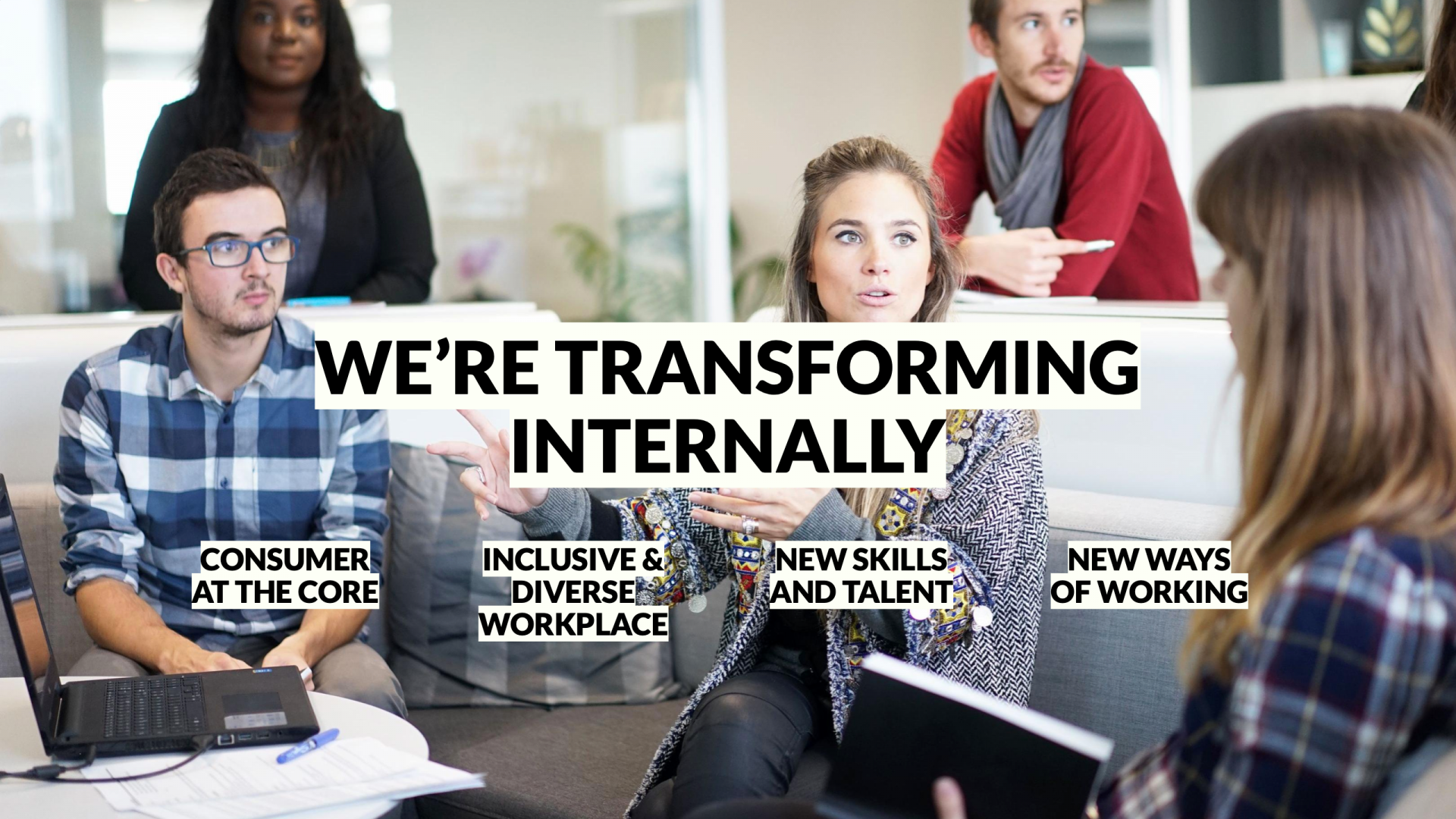 PMI's strategy has caused a company-wide culture shift
"The consumer journey entails a lot more cost and attention and we are making investments on these fronts, and ensuring that the customer is cared for."
Vujcic added: "Duty free is also a data-rich industry, so travel ecosystem partnerships are important.
"Today, consumer channels are fragmented, so we need to bridge them. This is our future and something we will be focusing on. All our focus and investments are on the new products."
One possibility for airports is a dedicated IQOS zone. "People don't want to go to a smoking room, as that offers a very different experience to the IQOS experience, so a dedicated zone is something we would like to see," Vujcic explained.
Vujcic was also asked about the reputational dangers from the recent vaping scandals and negative press vaping has received. Although vaping is different to the products Philip Morris International offers, some consumers will not recognise this. "These sorts of things are always dangerous," he commented. "But we are managing it correctly and doing things properly to ensure the outcome is the best one for society."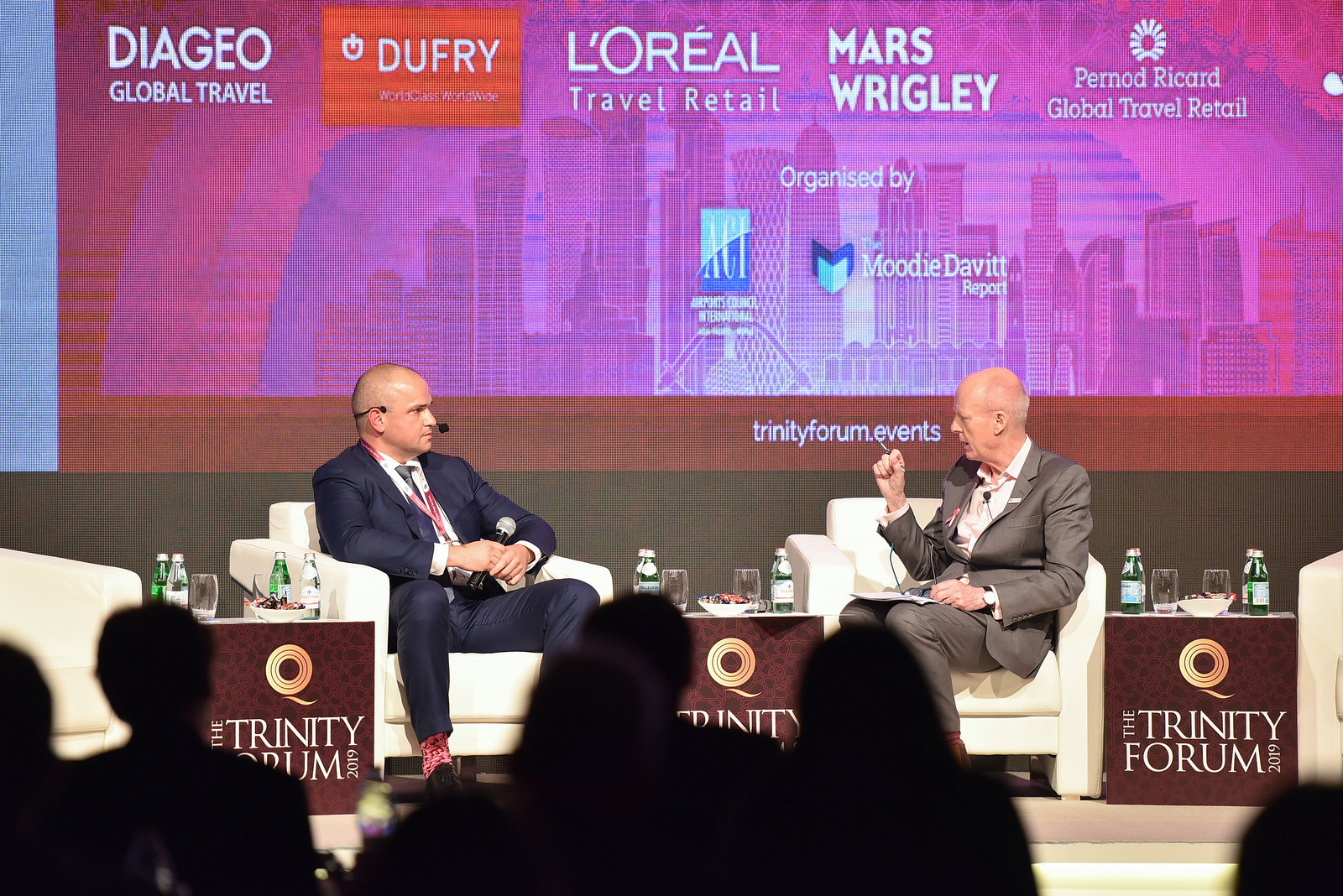 Vujcic discussed the possibility of dedicated IQOS zones at airports and the reputational impact of bad press about vaping with Martin Moodie

The Moodie Davitt eZine
Issue 271 | 19 November 2019
The Moodie Davitt eZine is published 20 times per year by The Moodie Davitt Report (Moodie International Ltd).

© All material is copyright and cannot be reproduced without the permission of the Publisher.
To find out more visit www.moodiedavittreport.com and to subscribe, please e-mail sinead@moodiedavittreport.com