---
The power of three – or of four?

When the new-look KrisShop was launched earlier this year, its three stakeholders – Singapore Airlines, 3Sixty and SATS – said their aim was to "redefine travel retail". That means an omnichannel approach, with the ecommerce platform based on the pivotal OM³ back end developed by AOE.
At The Trinity Forum, KrisShop CEO Chris Pok joined AOE Founder & CEO Kian Gould to discuss the future of inflight – and argue why airlines ultimately have a crucial role to play in developing airport commercial revenues.
"The travel market is growing but changing significantly in distribution of sales by channel and region towards more digitally mature markets," Gould noted. Passenger traffic is growing but spend per passenger is falling. "Compare this [travel spend] to what travellers are spending while on holiday," he added.
Against this background, Gould said airlines represent the "world's biggest untapped opportunity for travel retail". This is because of the data they have and the way they can reach customers. An additional factor is their loyalty programmes.
"The global airline ecosystem has over US$50 billion in unused loyalty points that sit as liabilities on their balance sheets, representing a +70% upside to the entire global travel retail market," said Gould. "Few have tapped into this potential."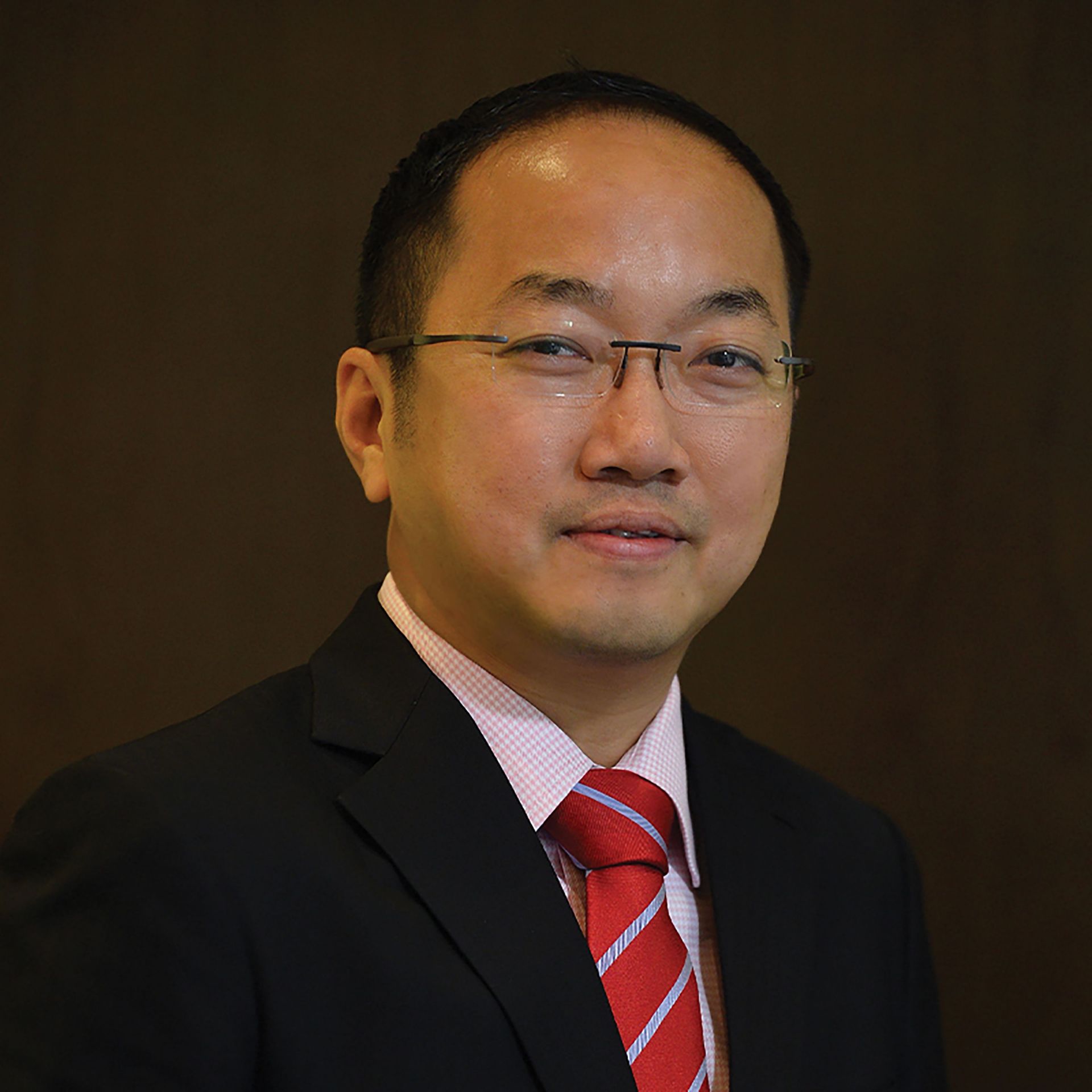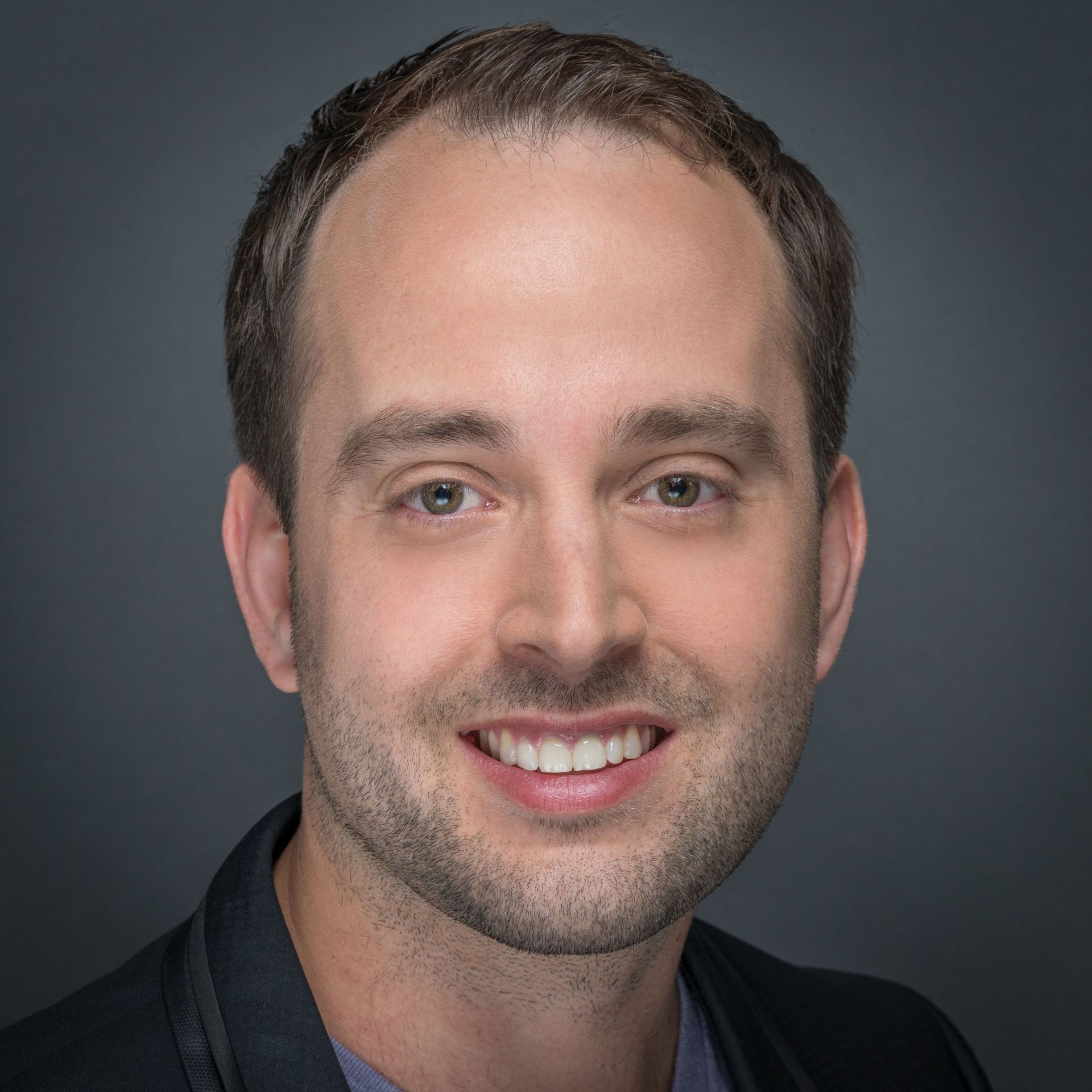 AOE Founder & CEO Kian Gould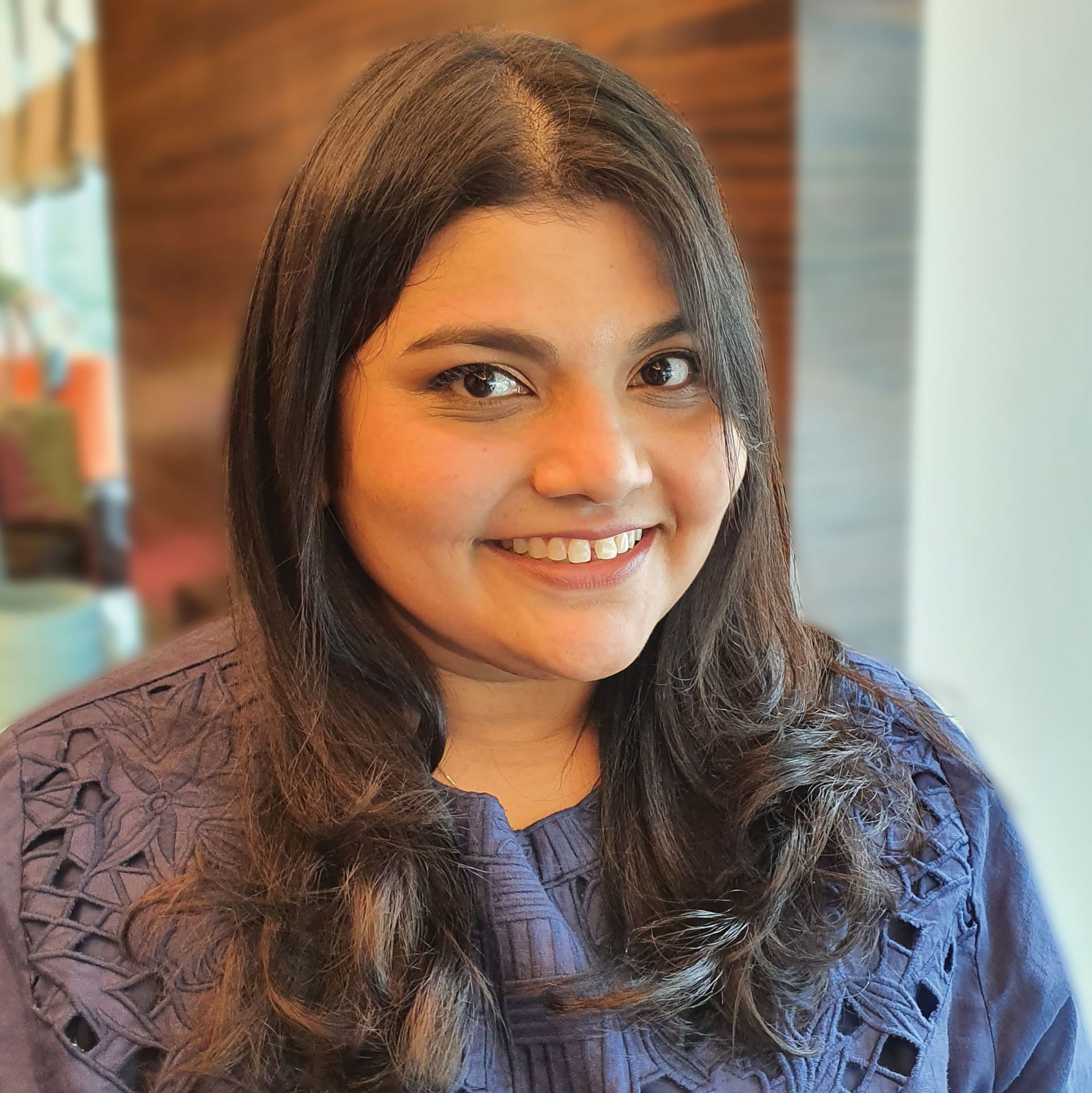 OurShop CEO Lalitha Sivanaser
Traditionally, the biggest issue has been to get the right product in front of the right passenger at the right time, when restricted by cabin space. The possibilities that omnichannel platforms such as KrisShop present clearly overcome such constraints. "In many cases, the only way to access passengers is through digital means."
Airlines have many of the elements needed to be an ecommerce player, not least a rich well of data, so the real question is how to capitalise on this. "The infrastructure is there but it is being wasted," Gould argued.
The time is, therefore, right to transition from a Trinity to a Quaternity, he said. "Frankly, without data there is no future in digital travel retail, and airlines have the data. The importance of ancillary revenues to them is unsurpassed."
KrisShop CEO Chris Pok then outlined his company's vision – to be "the choice premium omnichannel retailer through service excellence and innovation. We need to be omnichannel to meet customer needs, and it is what they expect of us".
Described as a sophisticated, simple and engaging shopping experience, Pok explained the KrisShop advantages, which include targeted visual banners and personalised recommendations. "We can also leverage the power of flexible payment and reward loyalty with instant miles earnings," he said.
A key element of KrisShop is the pre-order service which features a variety of delivery options including in-seat collection and home delivery.
"The focus now is on delivering a personalised journey," Pok explained. "Data allows us to create customised experiences. Additionally, our website will be fully integrated with the airline loyalty programme."
Pok believes inflight shopping is the next industry game-changer. "Currently, connectivity in the air is not as good as it is on the ground. But we are working with partner Airfree to overcome this problem, and we will be rolling out our solution in the first half of next year.
"We are excited about the collaboration with airport and airline, and we are partnering with hotels too. The airport offers a range of services and products, and an opportunity to touch and feel. So we can cross-integrate the marketplace. The key is data, which allows us to bring a customised experience."
AOE's Gould concluded by stating that the airline ecommerce approach has been "significantly under-estimated" in the industry. "The biggest challenge for airports is access to data," he said. "The power of data cannot be underestimated."
And while digital won't replace physical travel retail, it is where future growth lies, and especially for airlines. "Embracing the omnichannel travel retail space is where we see the biggest potential," he explained.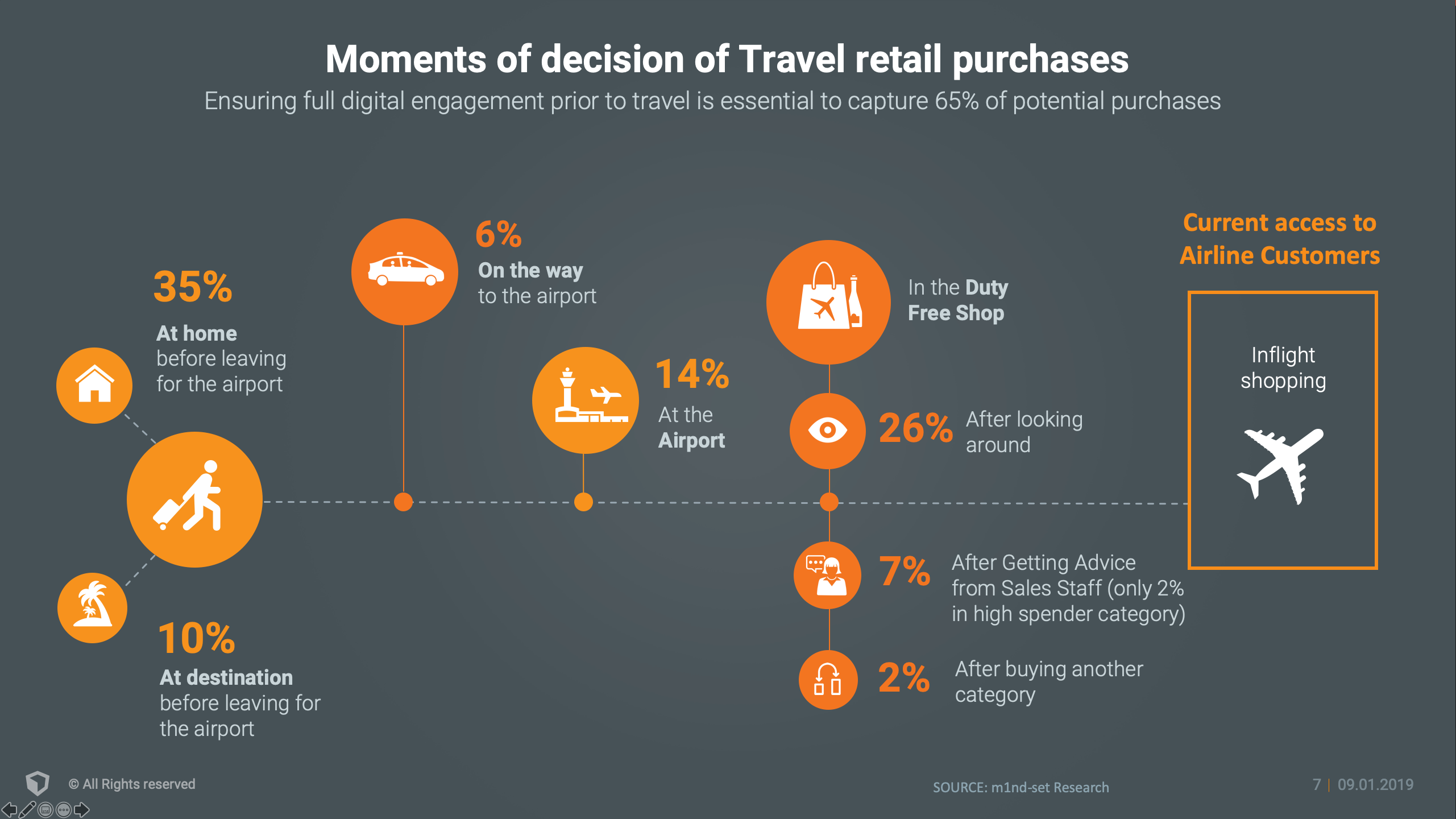 Gould looked at moments of decision of travel retail purchases and explained that ensuring full digital engagement prior to travel is essential to capture 65% of potential purchases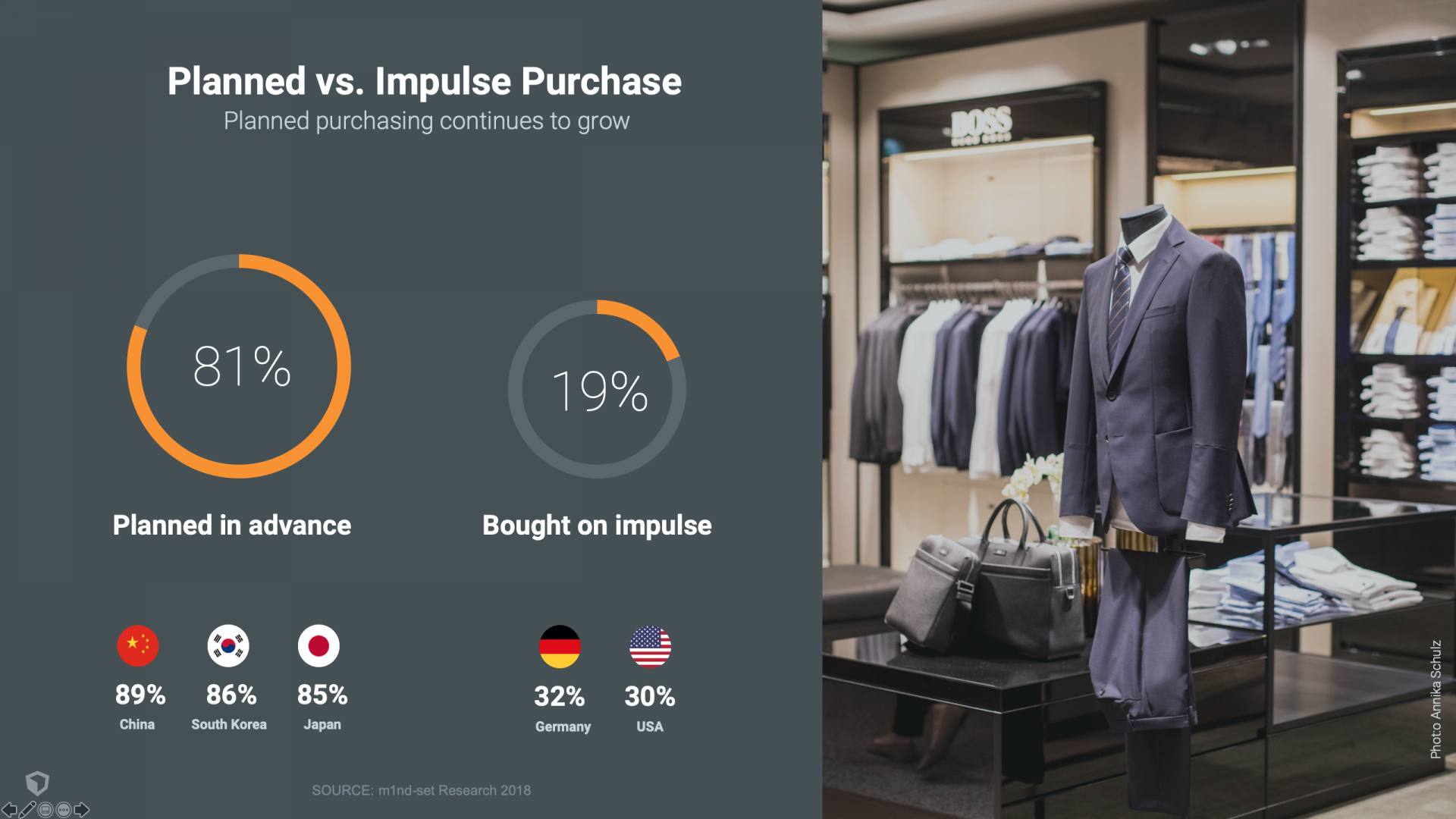 An ever-growing number of travellers are planning their purchases – especially in Asia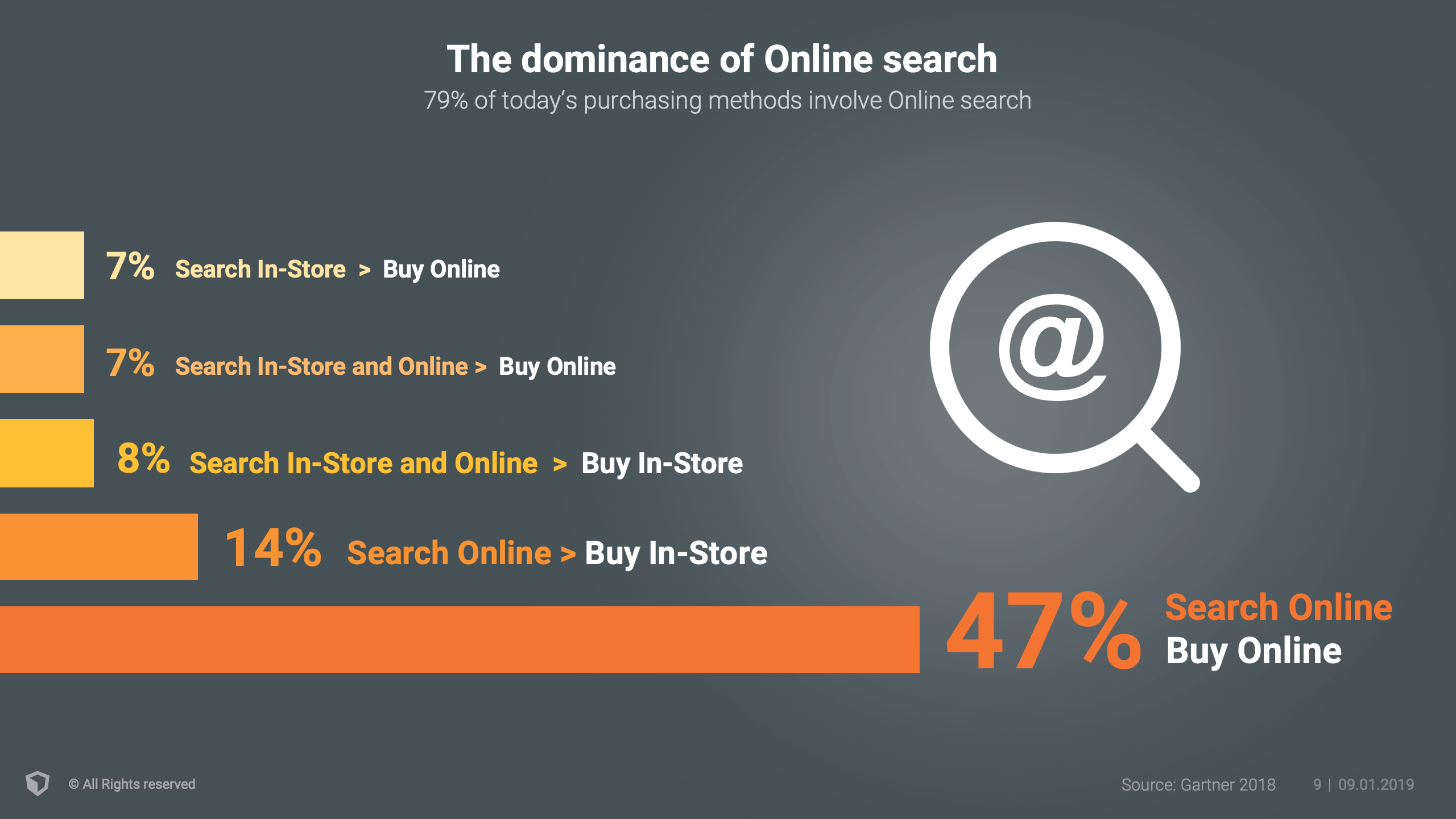 New frontier: Some 79% of today's purchasing methods involve an online search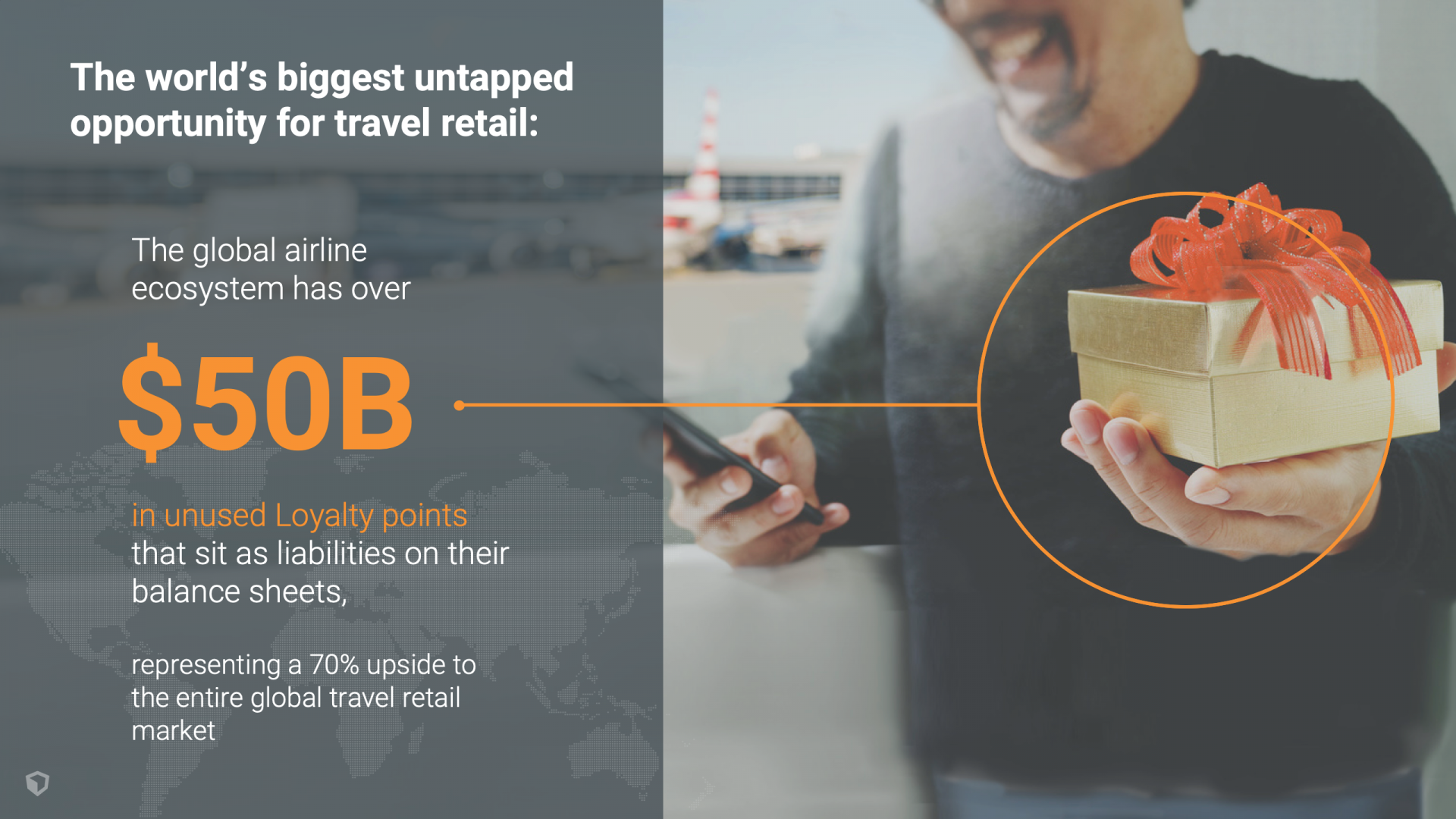 Airline loyalty programmes represent a potential goldmine for travel retailers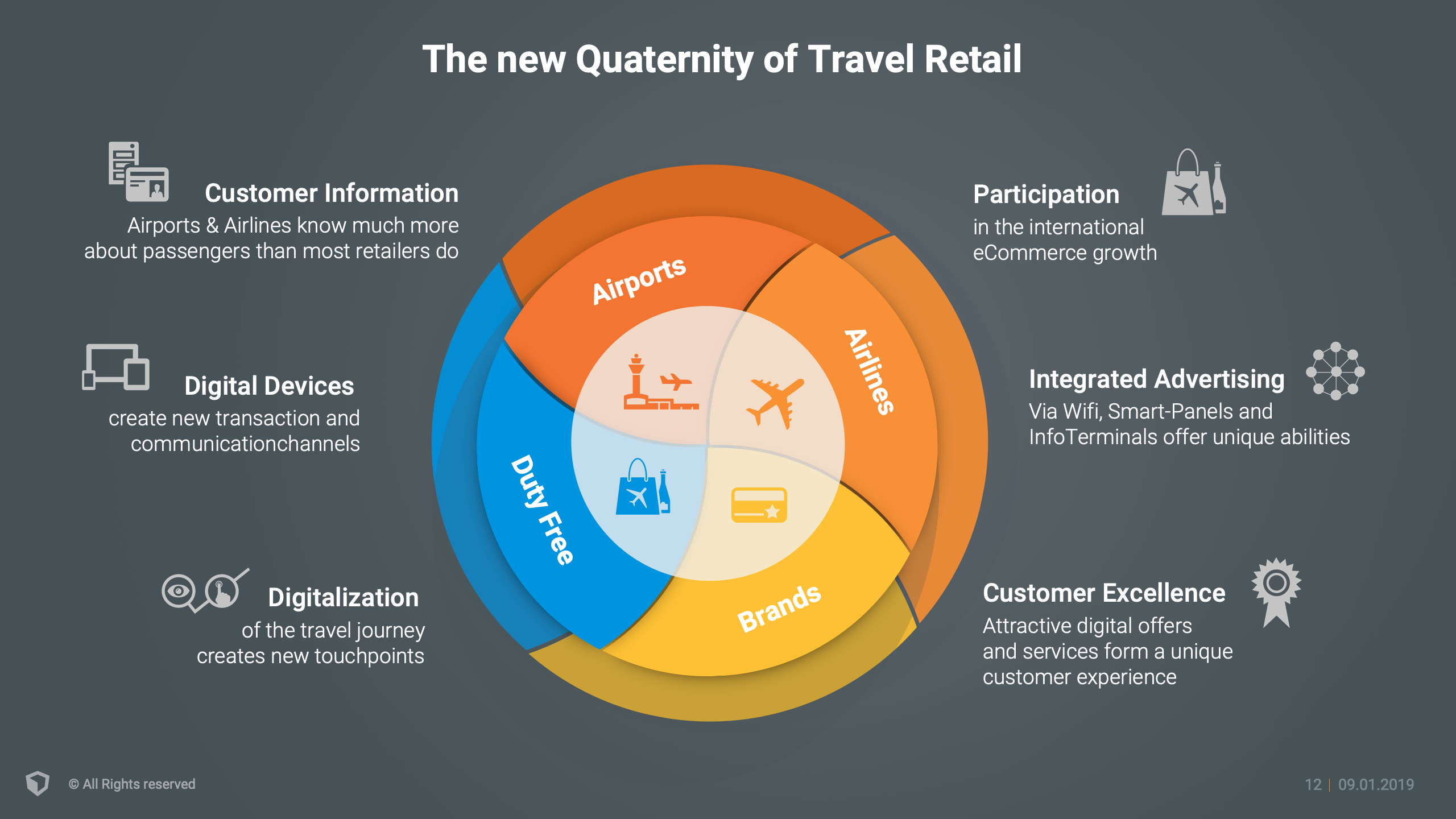 Three becomes four: Kian Gould presented a powerful case for including airlines in the Trinity to make a Quarternity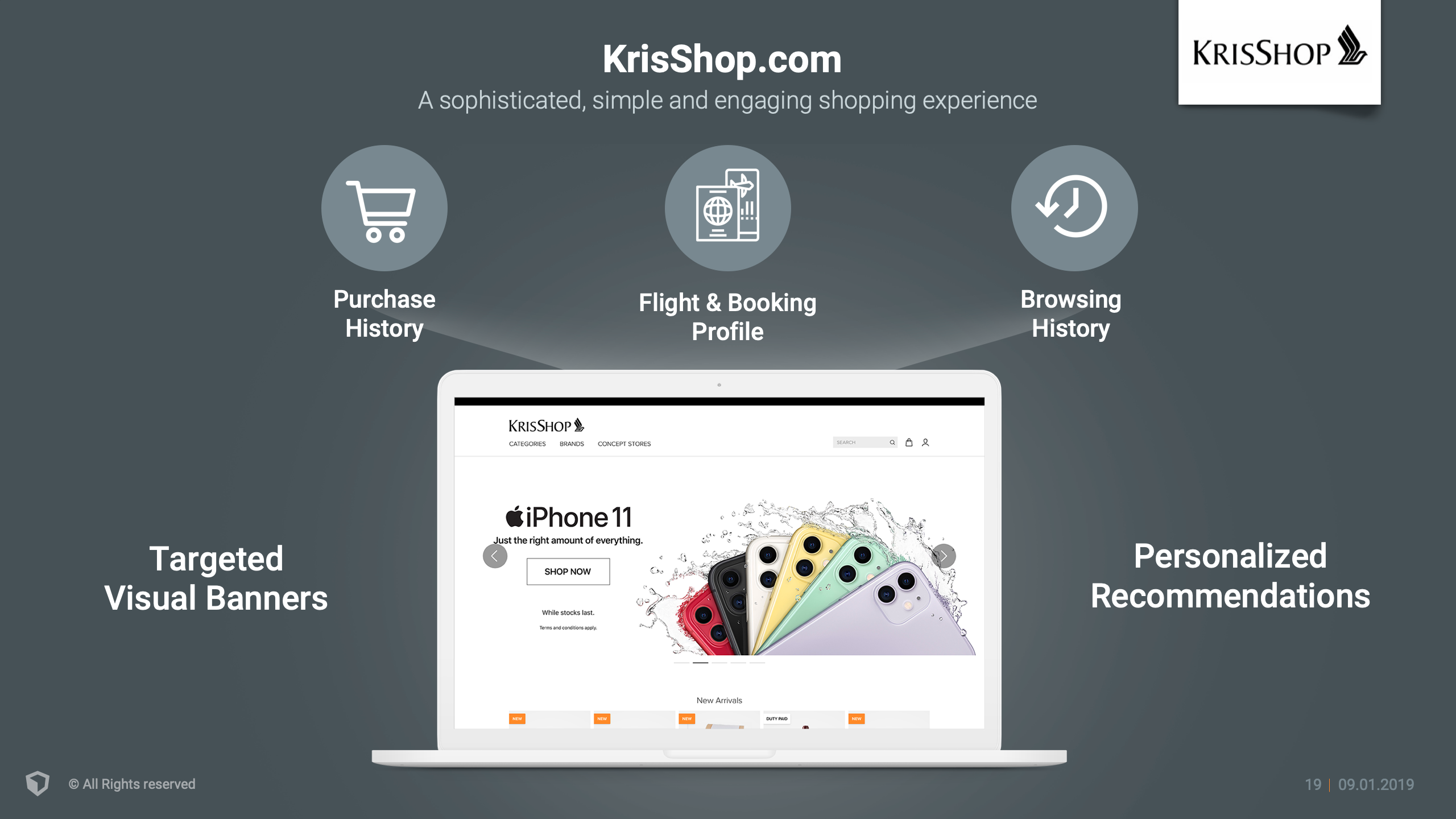 The KrisShop vision is "to be the choice premium omnichannel retailer through service excellence and innovation"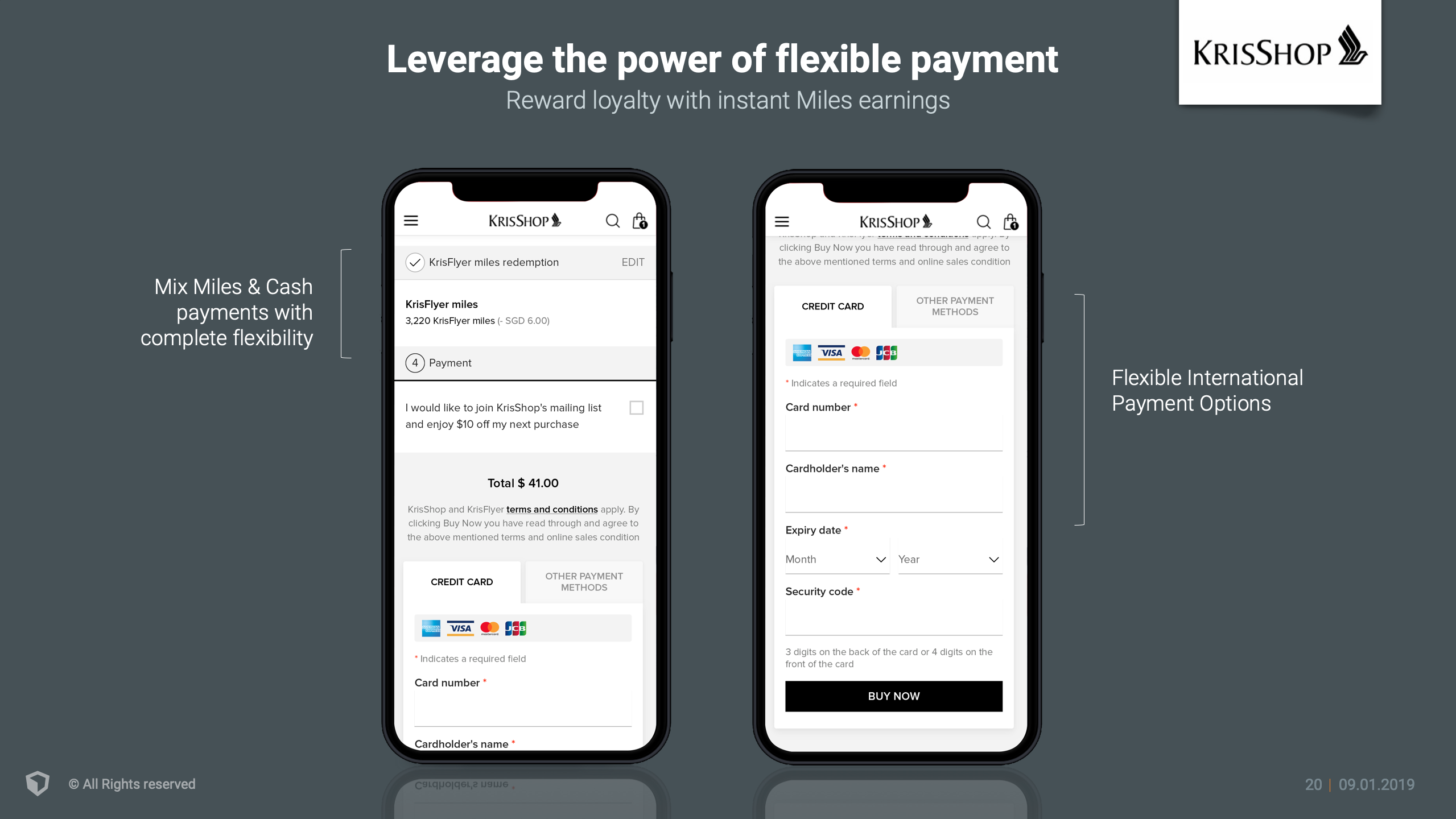 Chris Pok explained how to leverage the power of flexible payment and reward loyalty with instant Miles earnings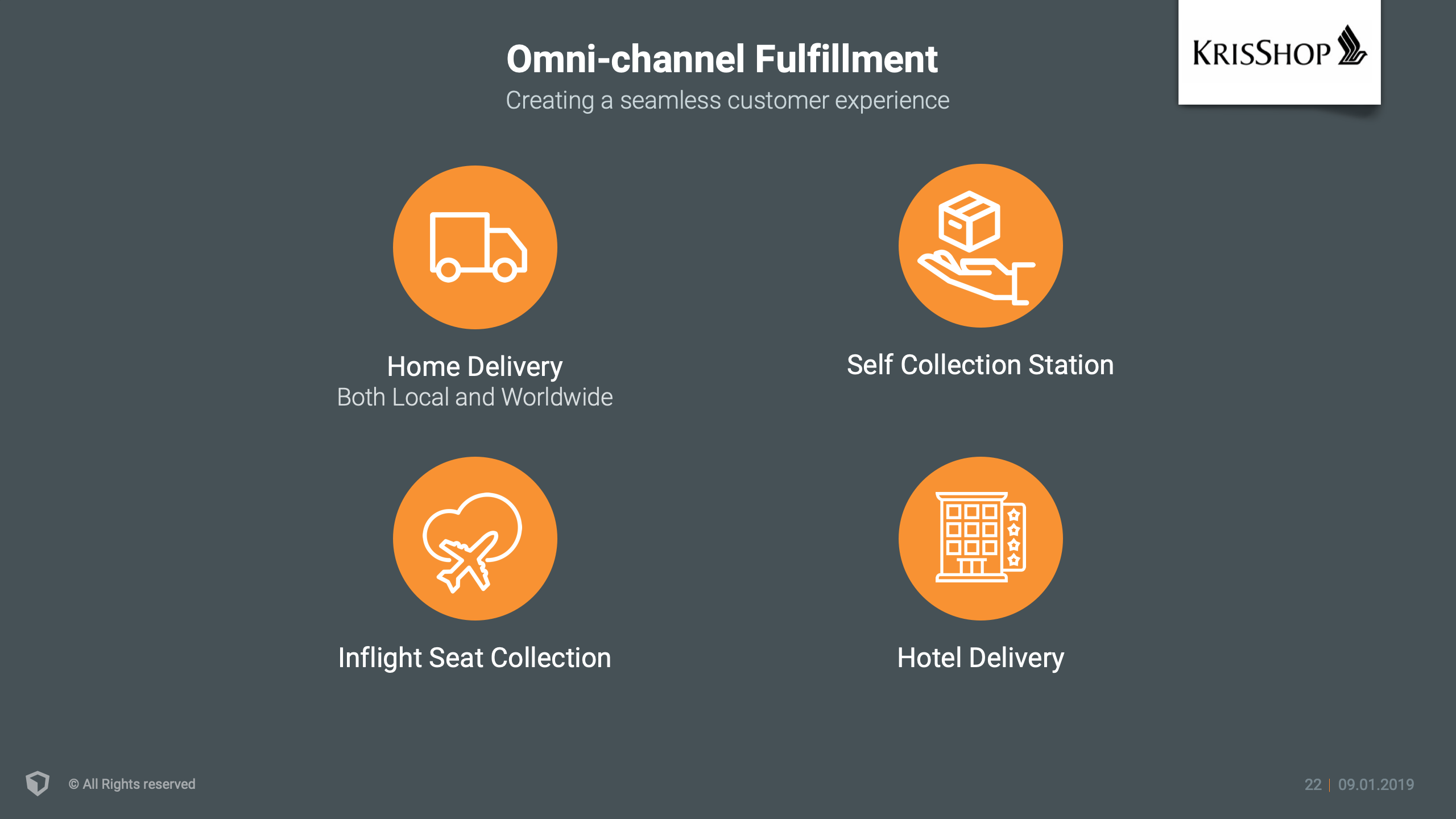 Offering a range of delivery options is key to the success of an omnichannel platform such as KrisShop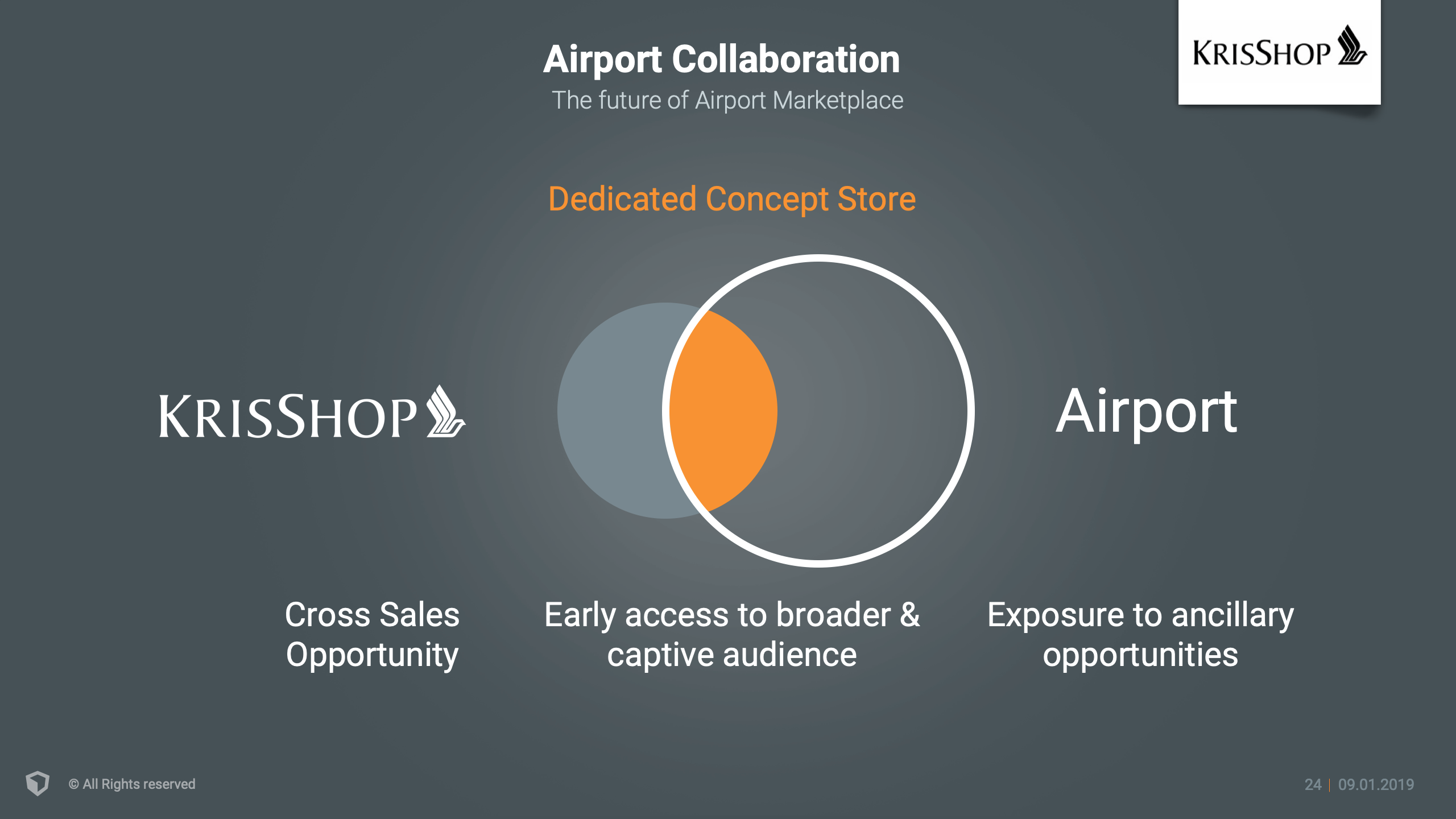 Mutual benefits: KrisShop offers a win-win situation for all stakeholders, Pok said
AirAsia's online marketplace OurShop (a 100% subsidiary) is certainly one company embracing that potential. CEO Lalitha Sivanaser believes airlines and inflight retail should be "the complementing piece" to the traditional Trinity of retailer, airport and brand.
In making the case, she described the value of a digital airline. "We have the data and insights, the passengers, the marketing tools and the passenger touchpoints. Based on the data we are able to see what passengers do, watch, see and play, and propose personalised recommendations."
OurShop has identified two target passenger types that would prefer to shop before they fly. The traveller with a family and business travellers who are "always in an 'on the go' mood and have limited time to shop around".
"With the insights of passenger behaviour, we can understand what they want and send offers and promotions to them, within data protection laws of course," she said. "We can offer a wider range of items and offerings that may excite the passenger."
The targeting seems to be working. "We have seen great success as we have given them the mindset of 'buy before you fly'," Sivanaser said. "So does it work? The answer is yes as we have a higher average basket size, and higher conversion rates and website traffic compared to the industry benchmark."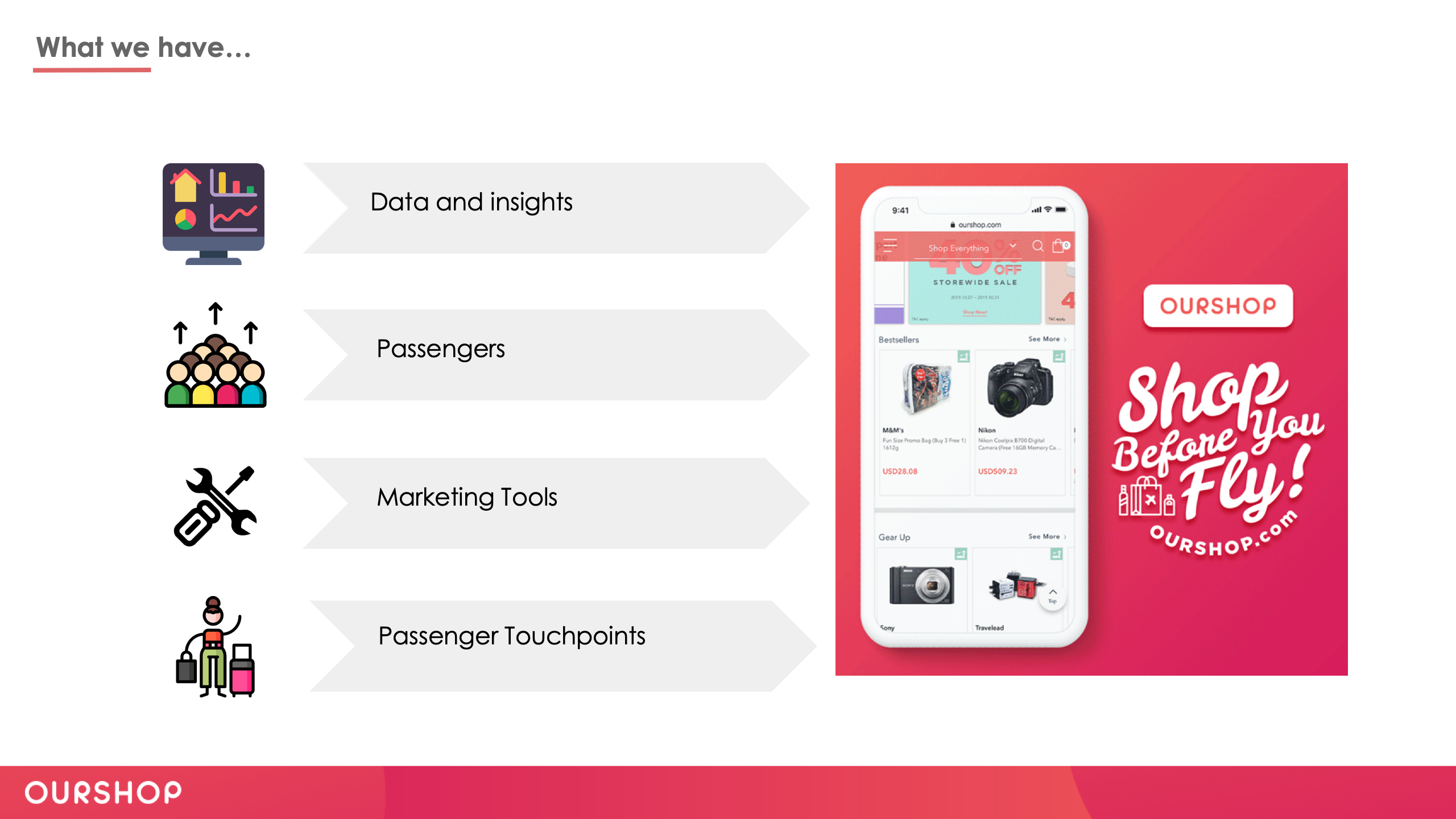 Airlines have many valuable assets to share with the Trinity – not least a vast amount of data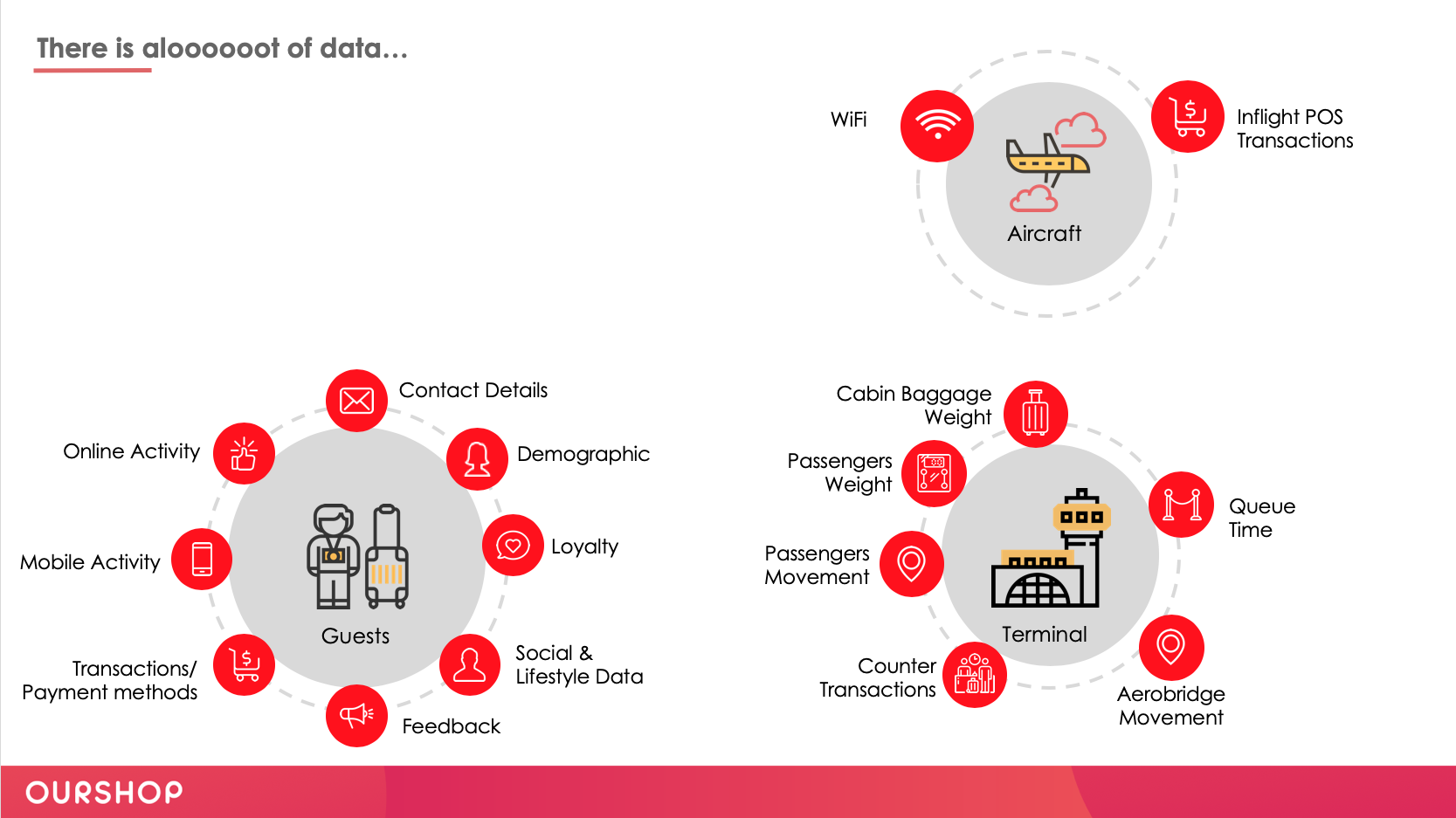 This data can be used to learn about individual travellers – within data protection laws – and target them with personalised messages and offers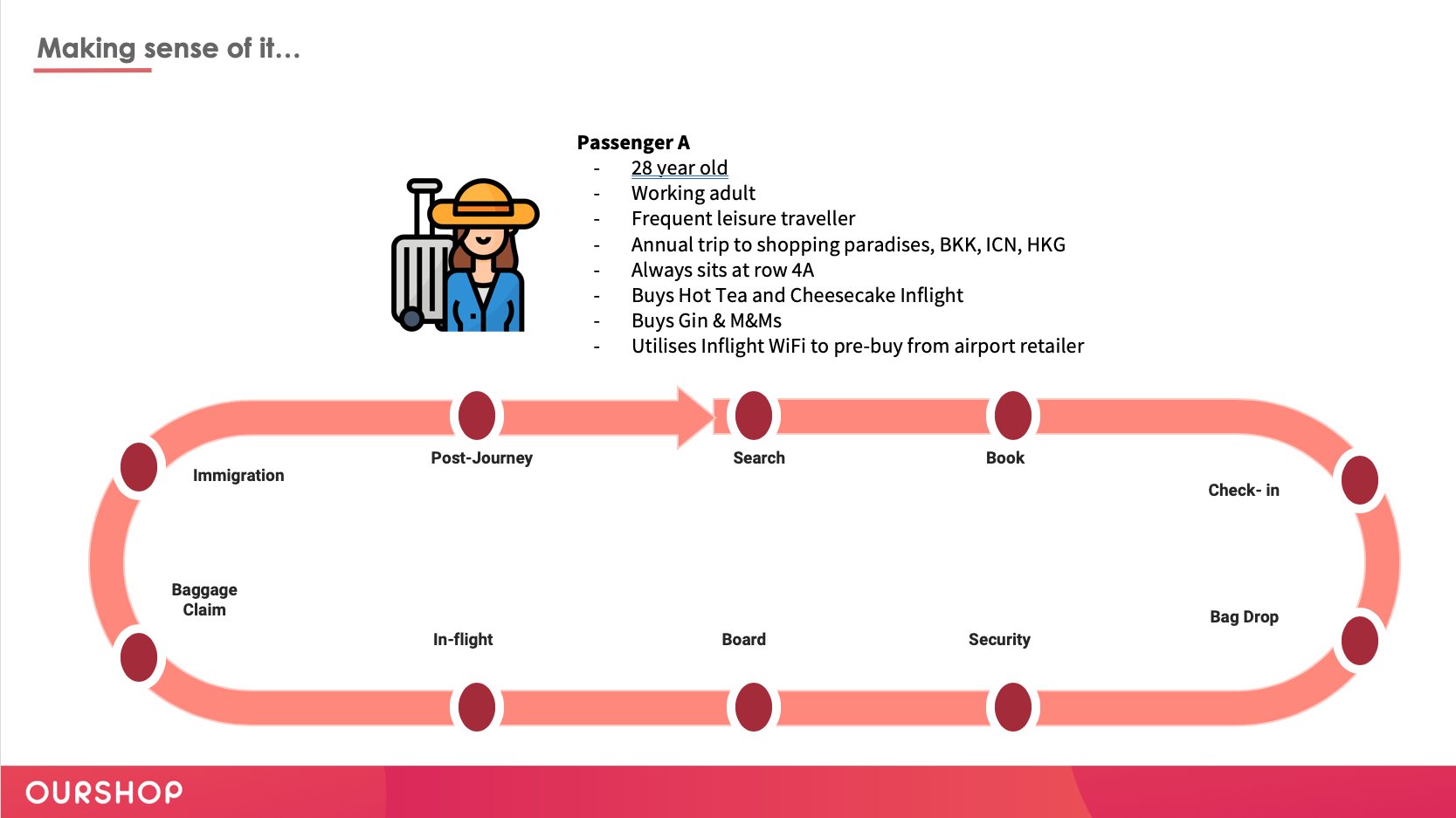 This example shows which touch-points might best be used to reach a particular traveller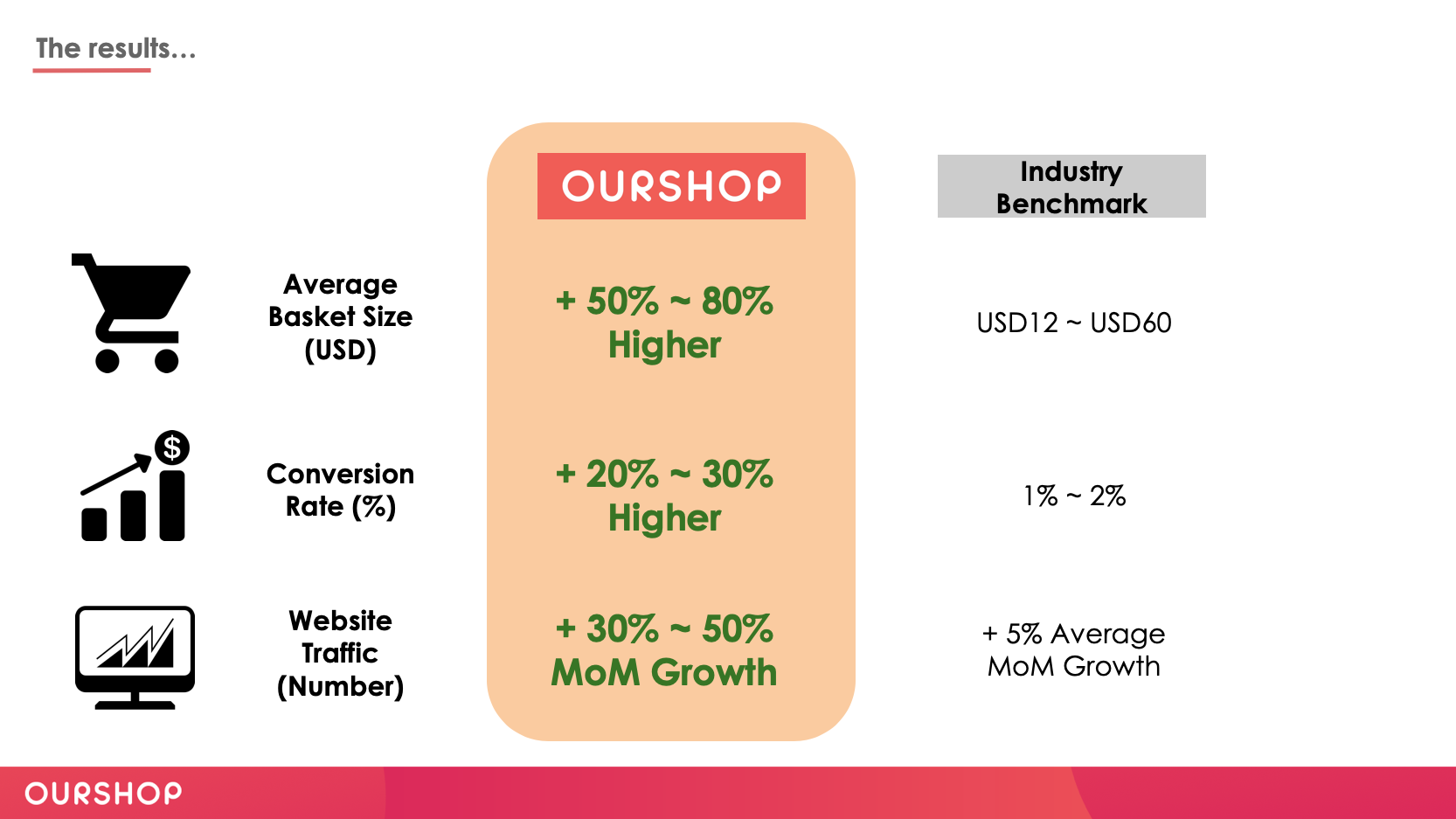 OurShop has seen a giant leap in average basket size as well as higher conversion rates and website traffic

The Moodie Davitt eZine
Issue 271 | 19 November 2019
The Moodie Davitt eZine is published 20 times per year by The Moodie Davitt Report (Moodie International Ltd).

© All material is copyright and cannot be reproduced without the permission of the Publisher.
To find out more visit www.moodiedavittreport.com and to subscribe, please e-mail sinead@moodiedavittreport.com