---
Designing memorable and meaningful experiences

"The future of the transportation experience is about changing the way we deliver the experience. Design at its highest level must be inherently woven in the culture of each of your brands. We must define why we matter beyond duty free and convenience."
That was one of the key messages delivered by Global Retail Sector Leader Kevin Roche in the concluding presentation of the day. Roche has spent his career in retail design, including ten years with luxury conglomerate LVMH in cities such as Paris and Hong Kong.
Roche pointed to Singapore's Jewel Changi Airport as an example of an 'aerotropolis', or a lifestyle and culturally-relevant centre. In other words, a "game-changer" in a world where the travel consumer demands fantastic experiences.
"Gone are the generic 'anywhere' departure halls. Instead, airports are letting passengers know they have arrived somewhere special that is deeply tied to the city they serve," he said.
"Today it is all about context and Sense of Place. After all, we travel with expectations to experience the destination. This has become so obvious, it is imperative we offer 'local wonder' in both the designs we create, the products we offer and the services we deliver."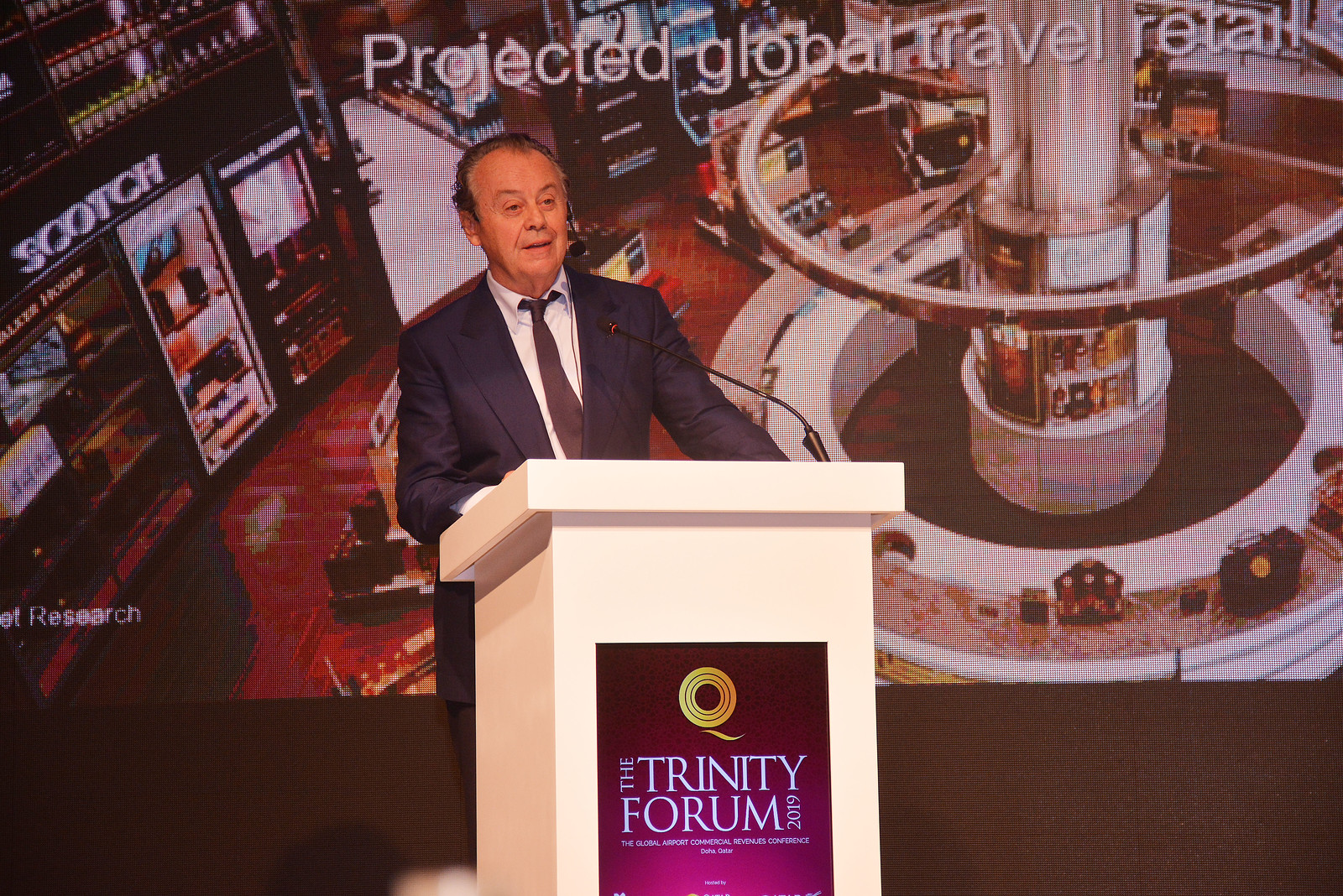 Kevin Roche: "Through leading the process of design, corporations are discovering a catalyst for innovation, new growth opportunities and a path to differentiation"
However, talking about Sense of Place and delivering it are two very different things, he said. How do we drive culture into experiences and products, he asked? It must also be remembered that the customer experiences the airport holistically, and doesn't split a stay into silos such as retail or food & beverage.
"Today's airport guest expects an extraordinary arrival and departure experience with choices, and an experience they can control," Roche continued. "Amenities, expanded services, contextual choices and social activities are not optional. They [airport guests] don't want to be forced through walkthrough stores, for example."
Airports are now competing for 'Share of Time'; people spend their money where they spend their time. Presented with a choice of departure and stopover terminals, passengers are booking flights based on their favourite airports.
Roche then explained how to become a destination of choice rather than convenience. "Travel retailers can no longer compete on price or convenience: to draw the consumer in and convert, even in the captive airport, retailers must generate excitement and a reason to buy beyond duty free."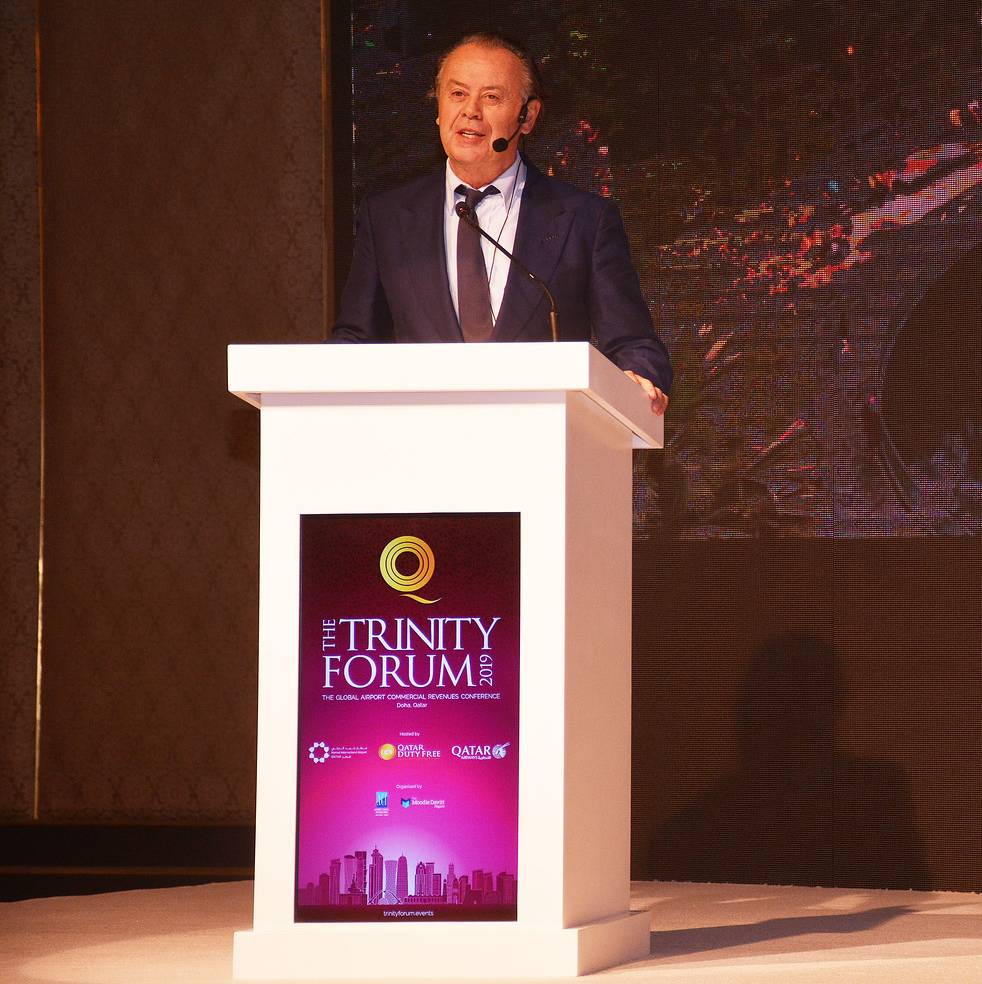 The "margin of difference" is in the beauty of the object, the offer, the place and the story behind it, Roche said
But you can't really capture hearts and minds – instead you have to earn them, he said. Roche emphasised the need to design experiences and to have the courage to imagine. Key questions are:
How do we entertain the customer and go beyond the transactional?
How do we drive culture into experiences and products?
How do we become marketing companies?
"Terminals are today taking their cues from a spectrum of design typologies," he said. "The aim is to become a lifestyle destination. Travellers are not spending their travel budget at the airport, so there is no captive audience anymore."
One example of a lifestyle destination is LVMH's La Samaritaine in Paris, which will open on 1 April 2020 and include DFS Group. "It will truly be a tourist destination," he told delegates. "As the cost of business continues to rise, off-airport retail becomes more of an option."
Roche also discussed the power of design. "Design is about more than how something looks, but also how it works," he said. "Design now needs to have a seat at the boardroom table.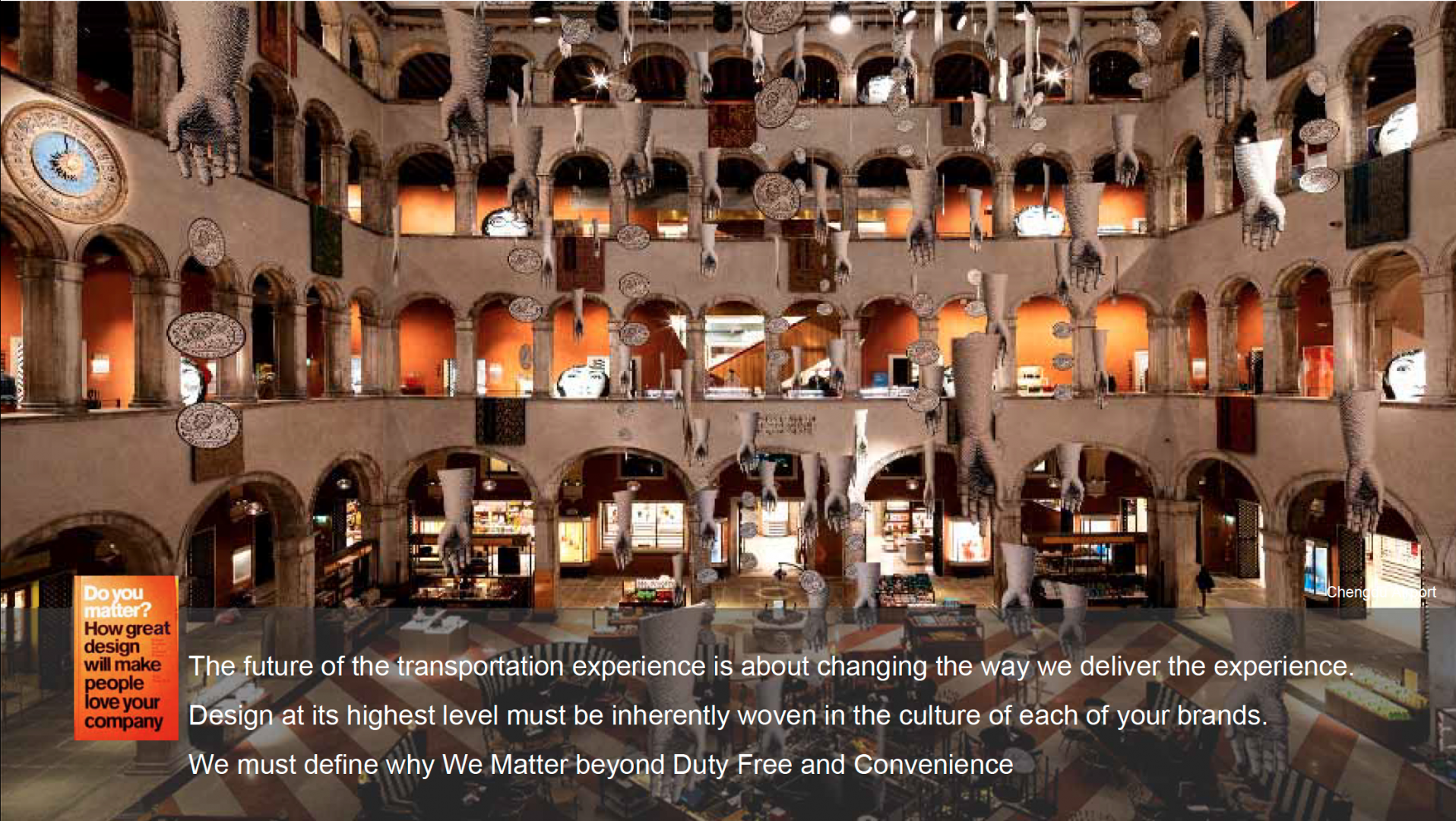 "Design has the power to galvanise places, communications and content towards a greater value for the consumer," pointed out Kevin Roche. "It adds economic, emotional, social and aesthetic value."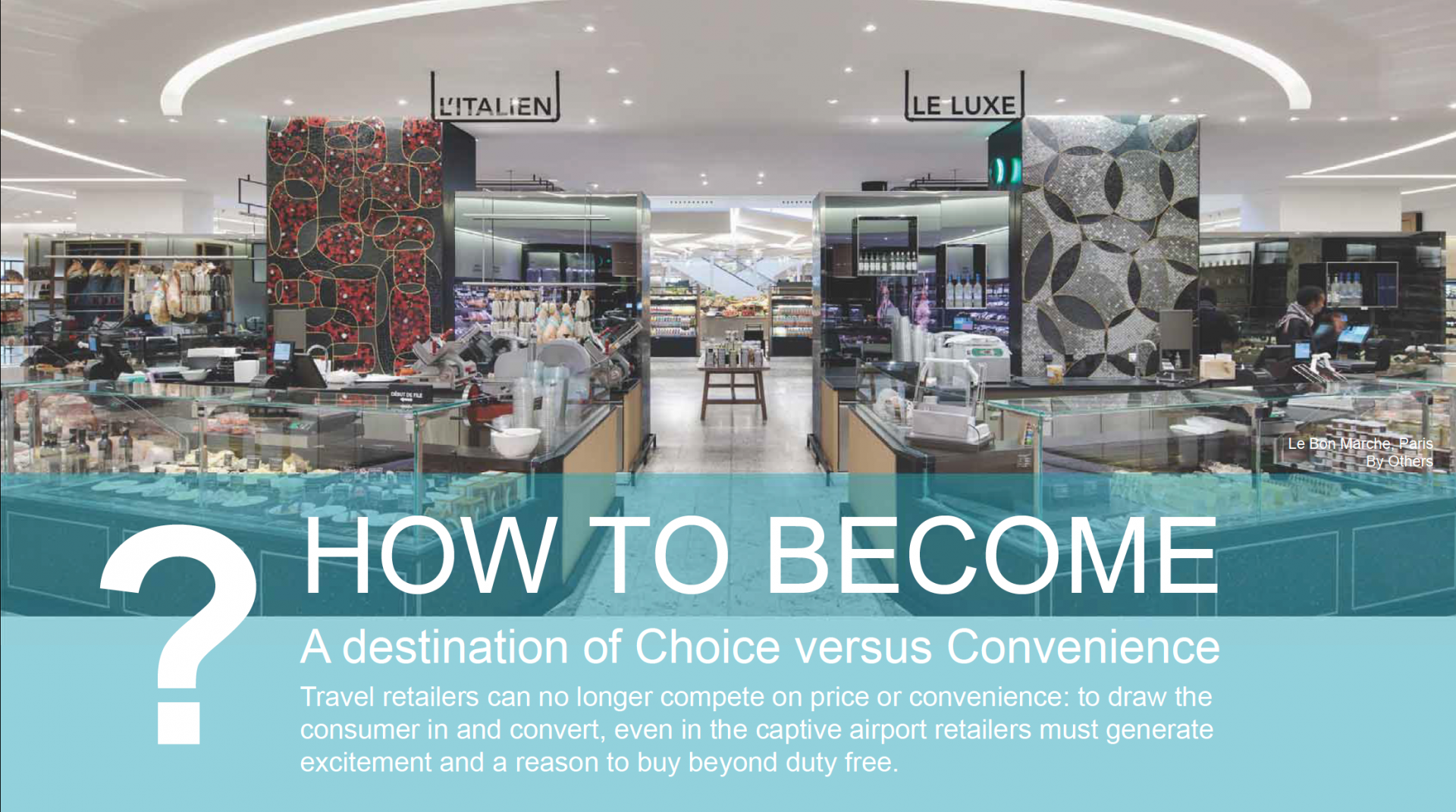 Become a lifestyle destination and travellers will want to spend both time and money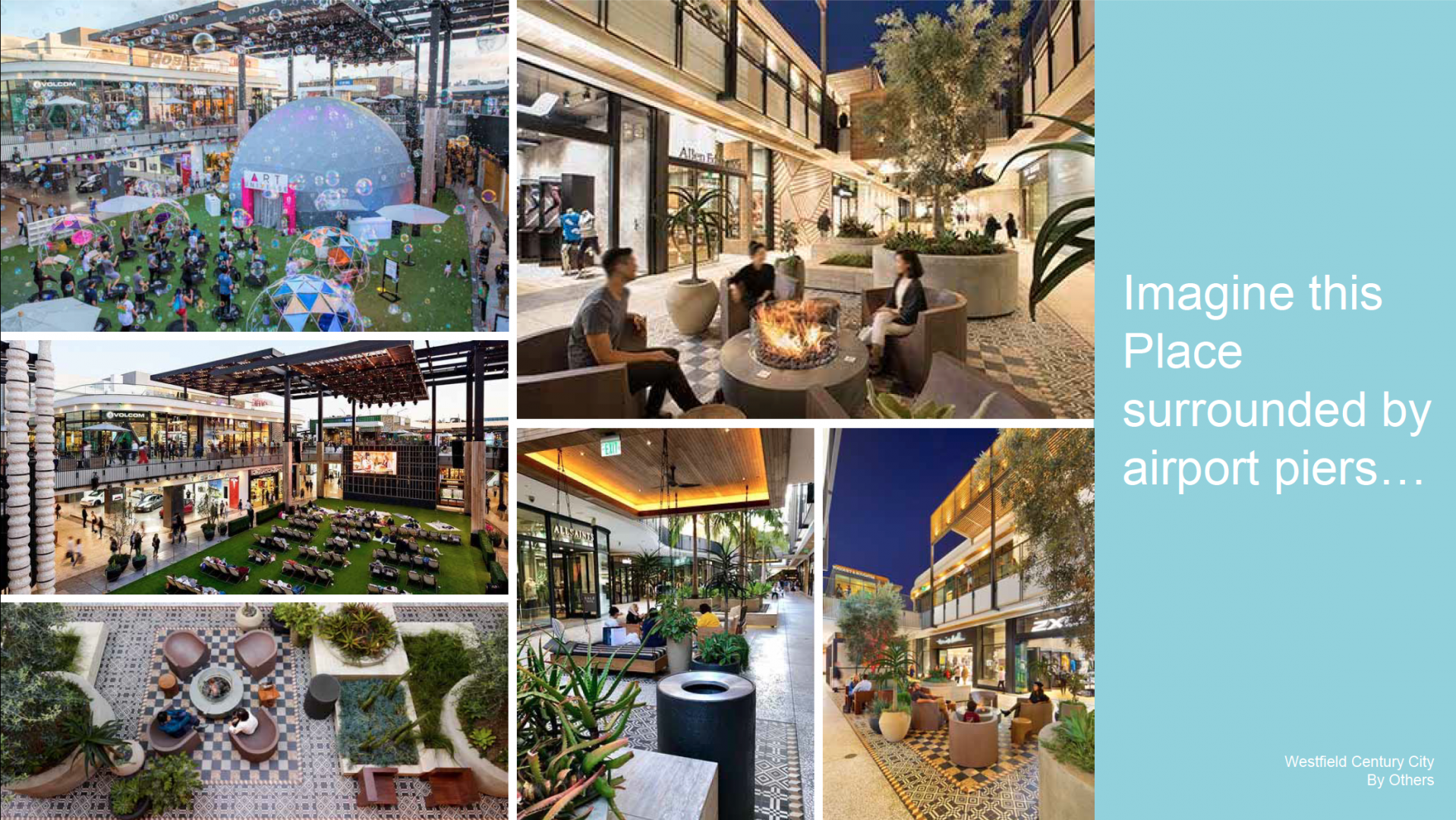 It is crucial to look outside of airports to see how other facilities and places have innovated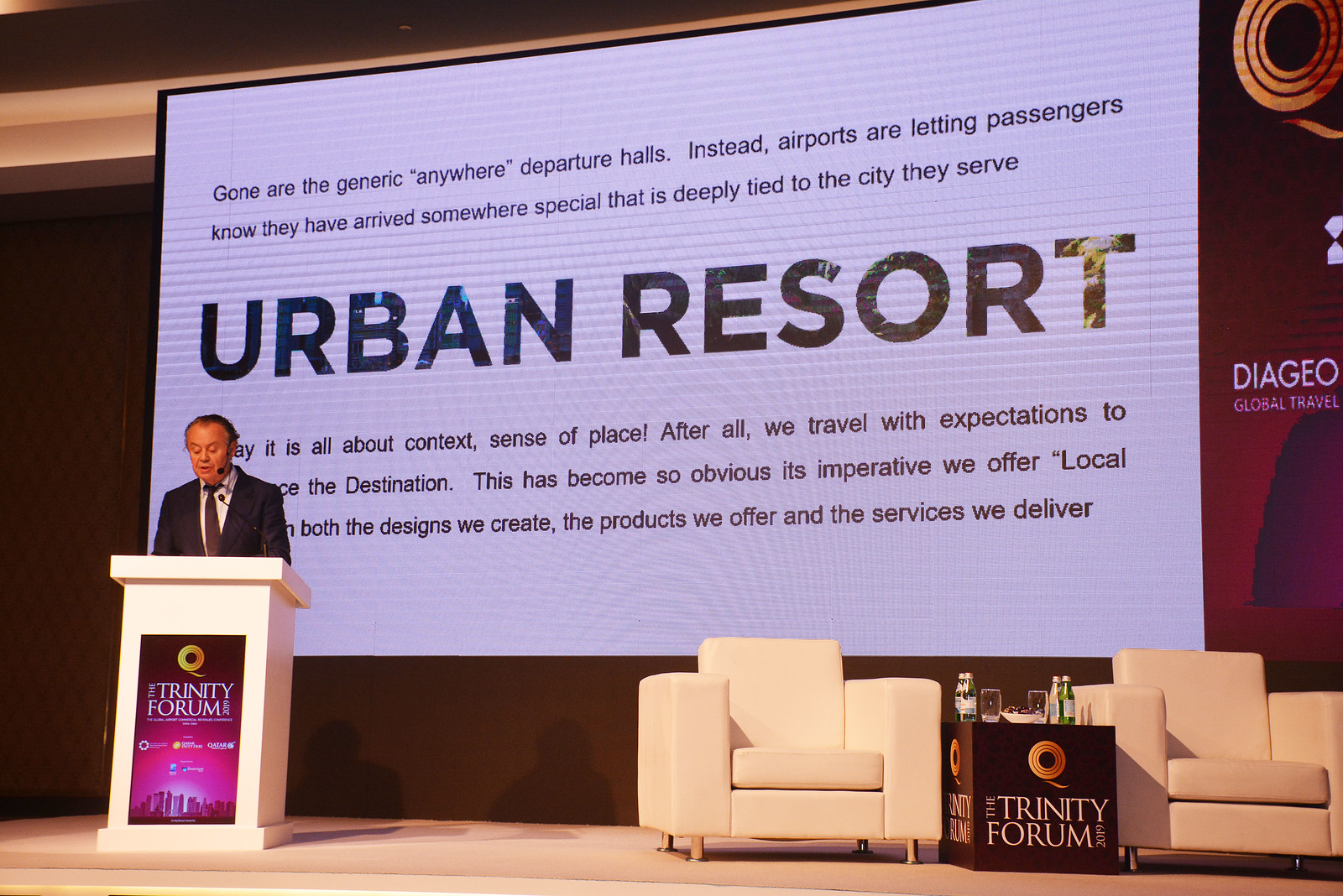 Sense of Place is vital – but how can airports express the cities they serve? By embracing the city's architecture, interior experience, history, stories and people
"The act of designing is an inherently powerful act. Design has the power to galvanise places, communications and content towards a greater value for the consumer. It adds economic, emotional, social and aesthetic value.
"Good design is making something intelligible and memorable. Great design is making something memorable and meaningful. When design is memorable and meaningful, an experience is realised."
Don't sacrifice the quality of experience for growth, Roche explained, but derive growth from the quality of experience. "It has never been more necessary to innovate, and I think it is crucial to look outside of airports for this. Think outside the travel retail box."
He concluded: "In a world where everything conceivable is available in the palm of your hand; where brands, services and merchandise will be dropped at your door from the sky and there is always a better price; where the traveller travels to experience the destination, whether for leisure or for work; there is a significant opportunity for these centres of humanity we call airports converging to not only serve their purpose of transporting, but to ensure in themselves they deliver local context and all the richness of the vibrant city they serve."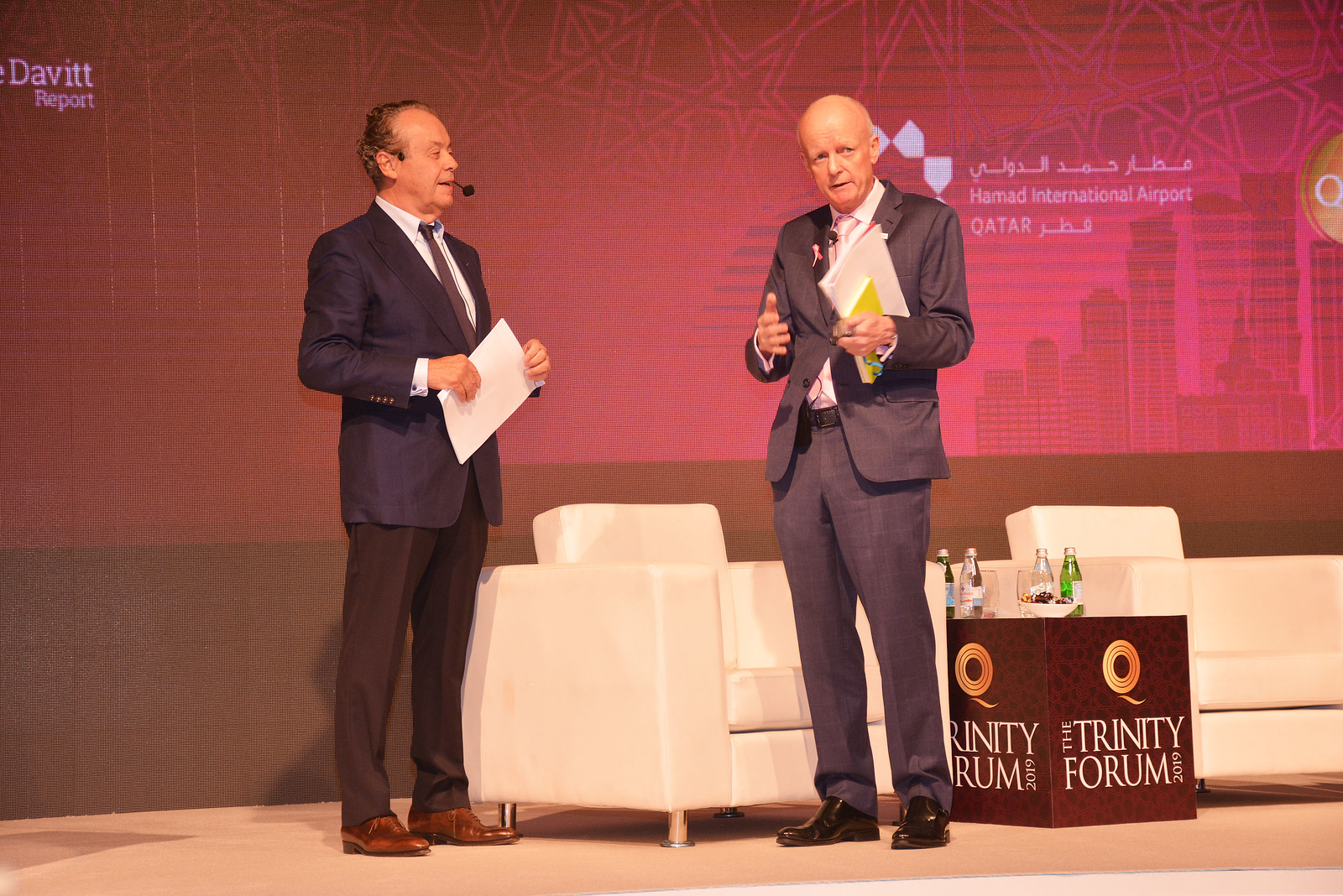 Roche told Martin Moodie it had never been more necessary to innovate – and that it was crucial to look outside of airports for inspiration

The Moodie Davitt eZine
Issue 271 | 19 November 2019
The Moodie Davitt eZine is published 20 times per year by The Moodie Davitt Report (Moodie International Ltd).

© All material is copyright and cannot be reproduced without the permission of the Publisher.
To find out more visit www.moodiedavittreport.com and to subscribe, please e-mail sinead@moodiedavittreport.com