---
Three airports, many bold ideas

The Trinity Forum presents a key opportunity for learning and information exchange, and a session that featured Hamad International Airport, Zürich Airport and Groupe ADP offered compelling insights into commercial projects at each.
Hamad International Airport Chief Operating Officer Engr. Badr Mohammed Al Meer elaborated on the planned expansion at Qatar's main gateway. The second phase of expansion at Hamad Airport is due to be completed by 2022 and will see 11,000sq m of retail and food & beverage added to the airport's commercial footprint.
Al Meer added: "We wanted to do something special. If you go to most of the airports in the world, it is copy and paste. We tried to do something unique or special by thinking outside the box."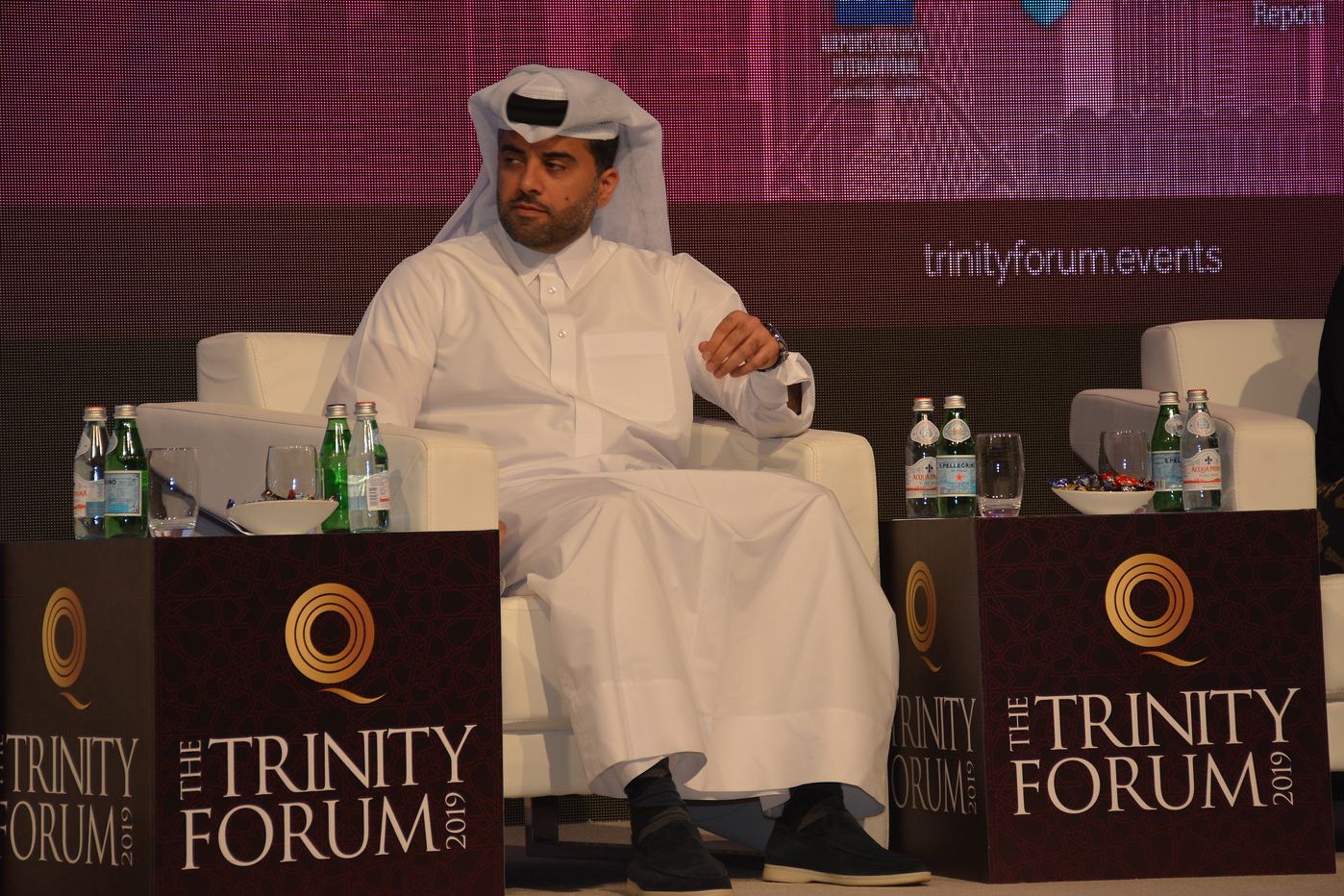 Engr. Badr Mohammed Al Meer says Hamad International thought outside the box in finalising its expansion plans
He said the unique model, which sees the airport and Qatar Duty Free all operated by national flag carrier Qatar Airways, has allowed the airport to fulfil its vision so far and that it will also aid the expansion.
Mr Badr added that he expects Hamad International Airport to maintain its status as a hub facility, alongside the increasing allure of Qatar as a destination in its own right.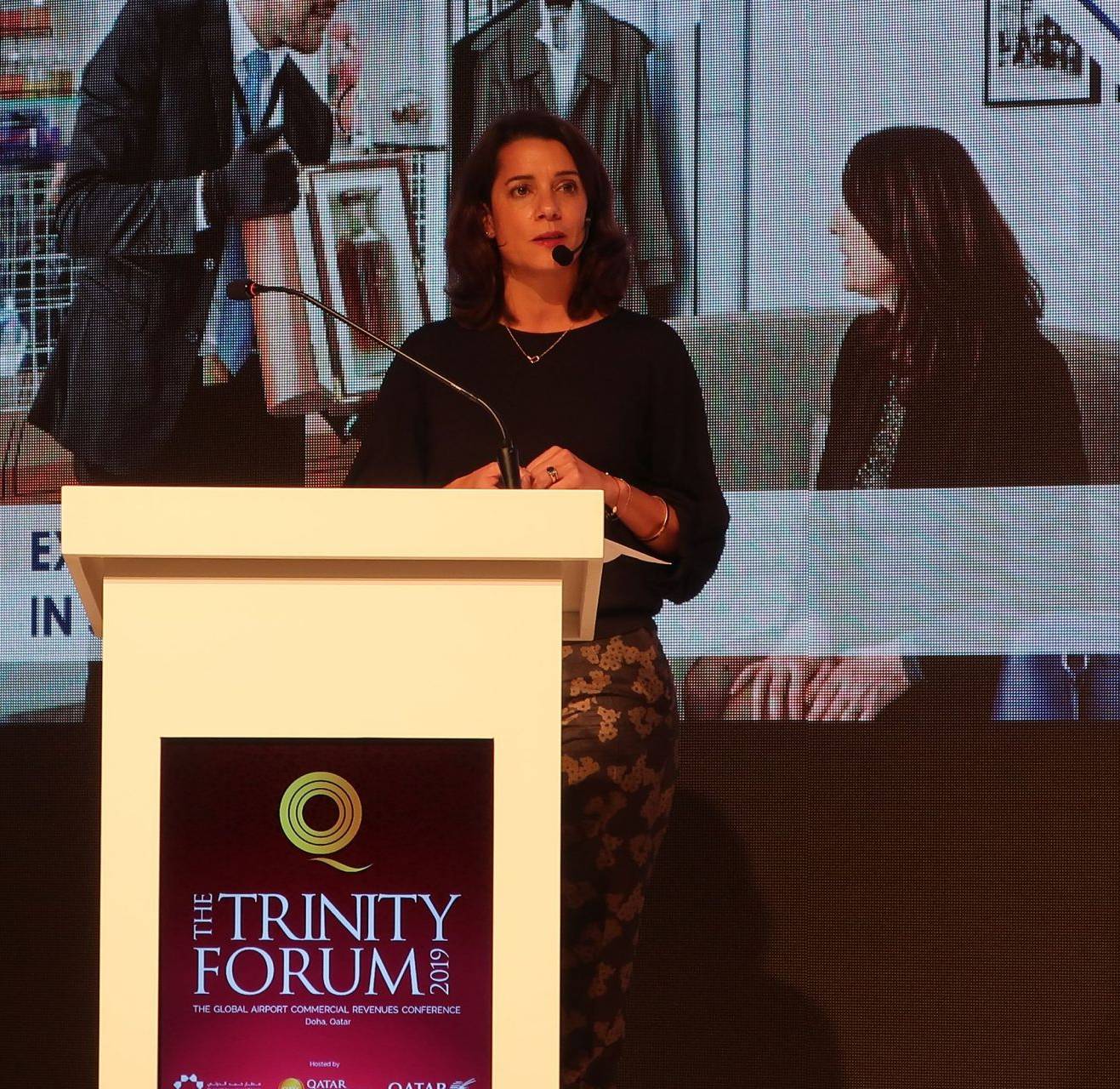 Aude Ferrand said Paris Charles de Gaulle and Paris Orly airports should become even more quintessentially Parisian
Delegates then heard from Groupe ADP Chief Retail Officer Aude Ferrand, who discussed the planned expansion and retail growth at both Paris Charles de Gaulle Airport and Paris Orly Airport.
"The passenger is looking for a unique and memorable experience from the moment of planning of the trip to boarding," she said. Airports need to reflect that, she said, and this is something which Groupe ADP is aiming to fulfil with retail developments. Some 66 new retail or F&B outlets will be opening across the airports this year, with a similar number planned for 2020.
Ferrand added that she wanted to see the airports become even more quintessentially Parisian as they introduce new retail outlets. "Our ambition is to be the only place in Paris to have excellence in four key areas: interior design, Parisian brands, service and price positioning," she added.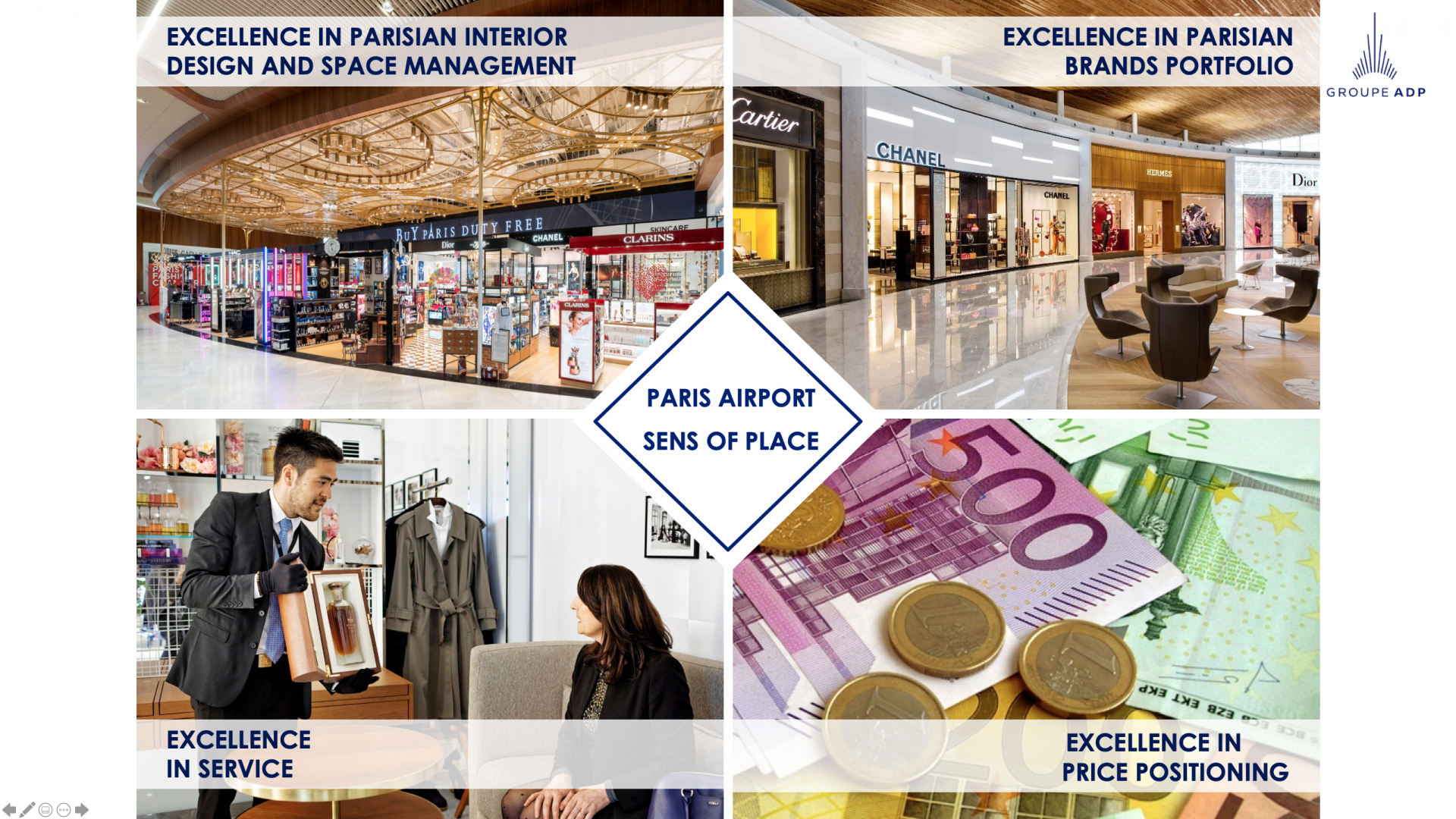 Sense of Place means creating a Parisian spirit and offering quality products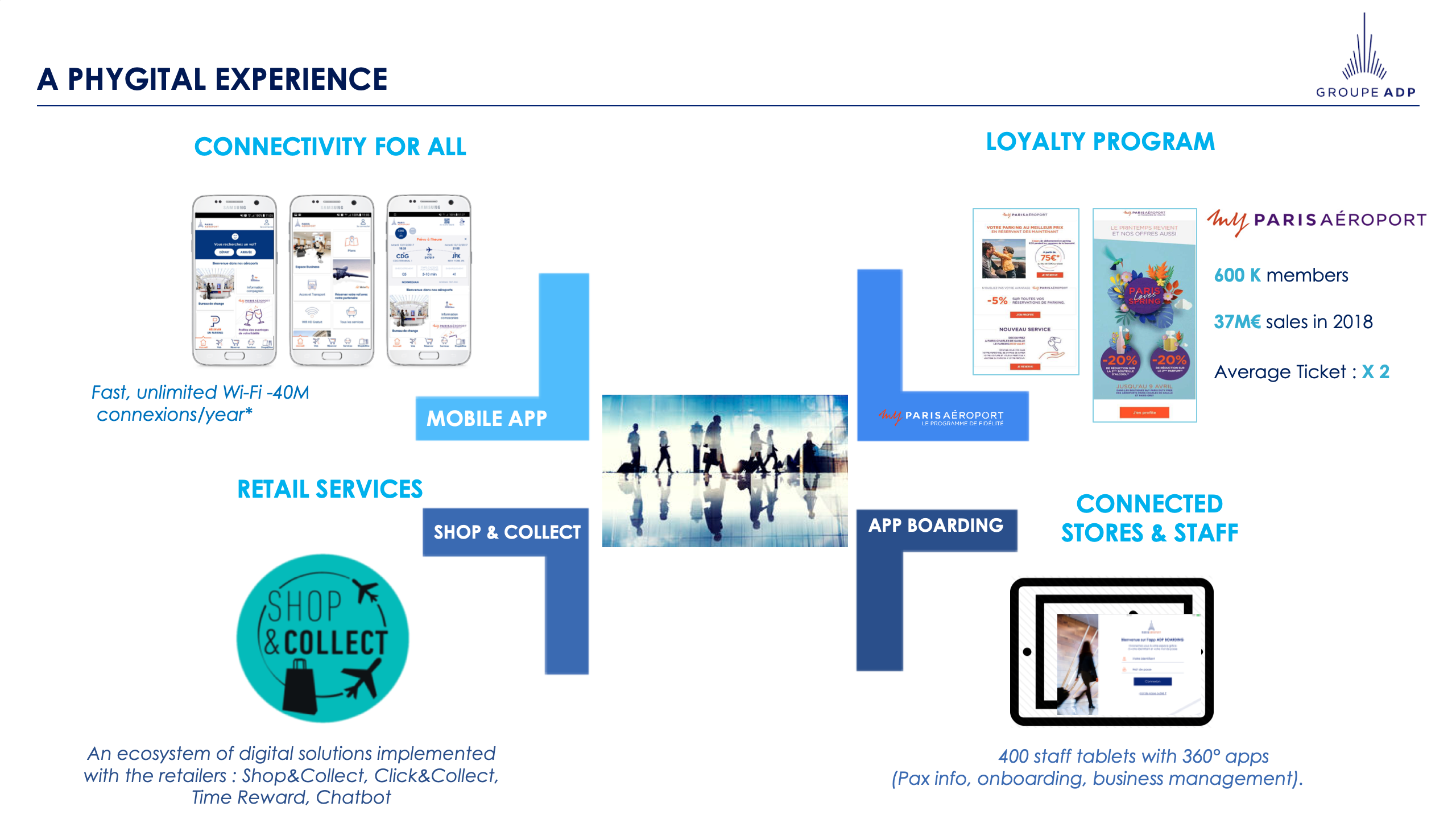 Airport retail today must also deliver a phygital experience
Zürich Airport Head of Commercial Centres Heidi Köpple then talked about how the Swiss hub is looking to complete The Circle: the largest real estate development in Switzerland located on the airport's doorstep. The new facility will ultimately have 180,000sq m of leasable space and feature 25 retail stores.
"We believe that growing our commercial business helps us to grow our overall offer," she explained. She added that 67% of the space has been leased out so far ahead of the planned opening in September 2020.
Köpple identified several key factors the airport takes account of as it develops: ambience, Swissness, experience, ever-changing platforms, convenience and local operators.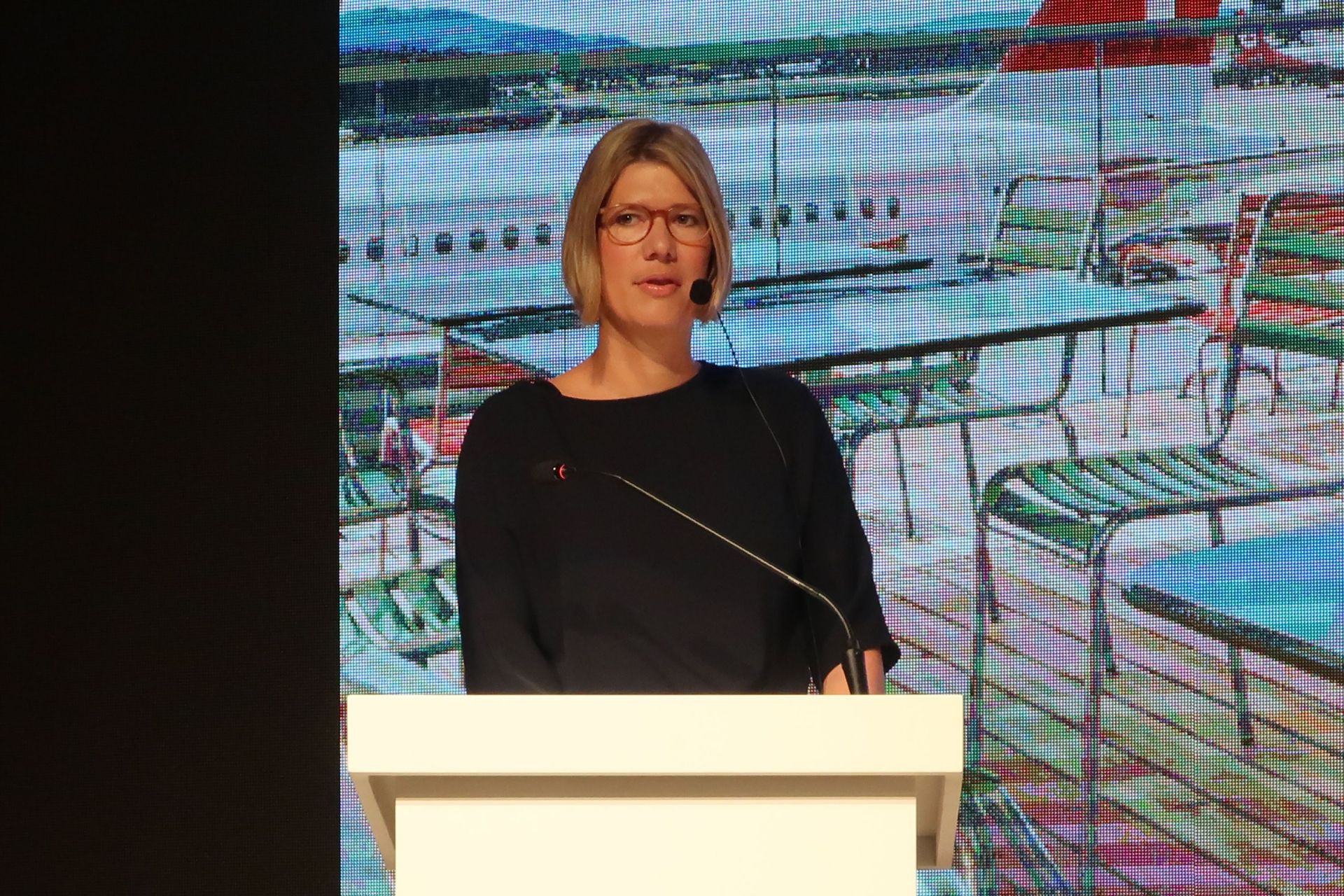 Heidi Köpple: "Our commercial business helps us to grow our overall offer"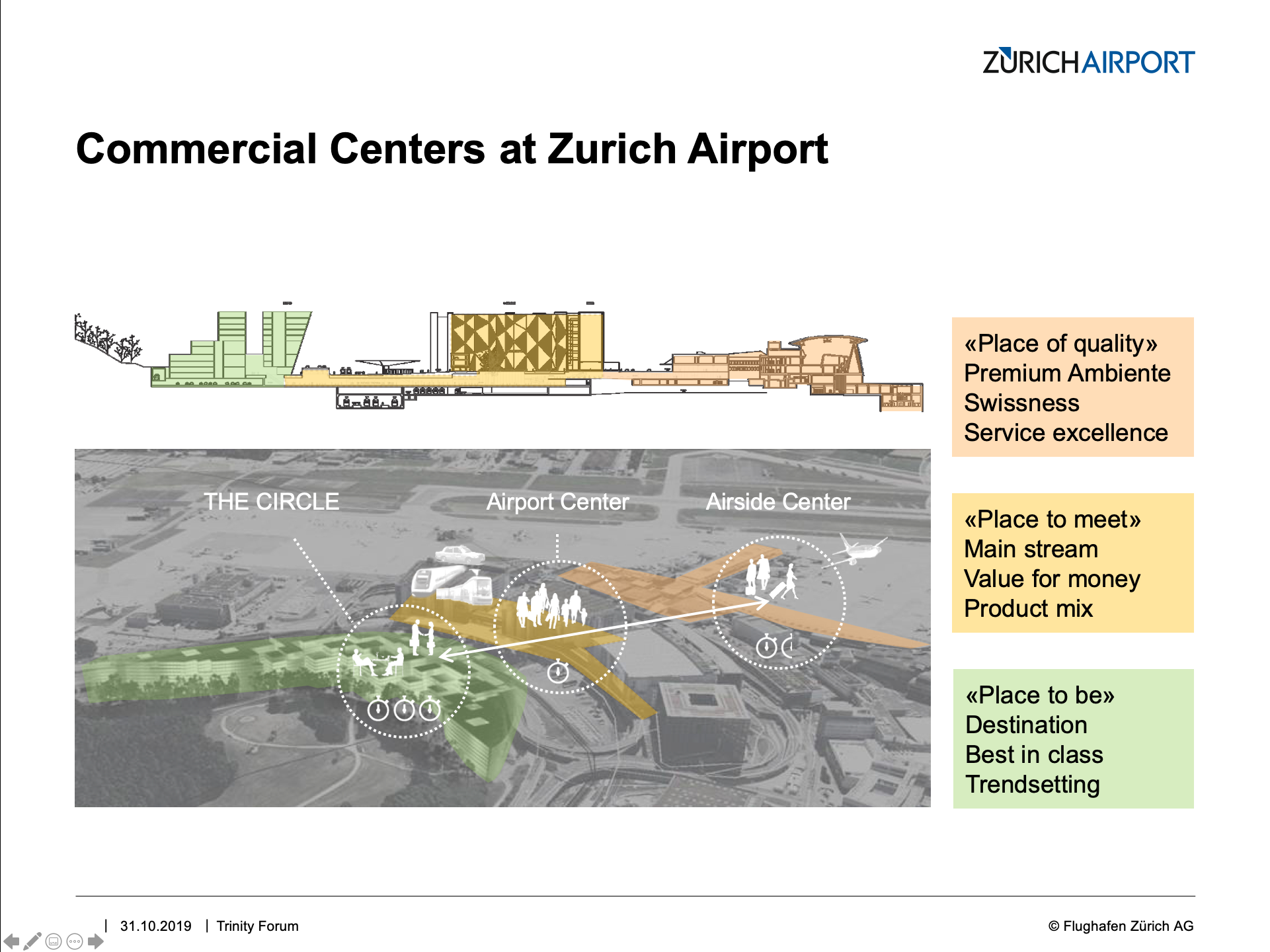 Köpple detailed an ambitious project – The Circle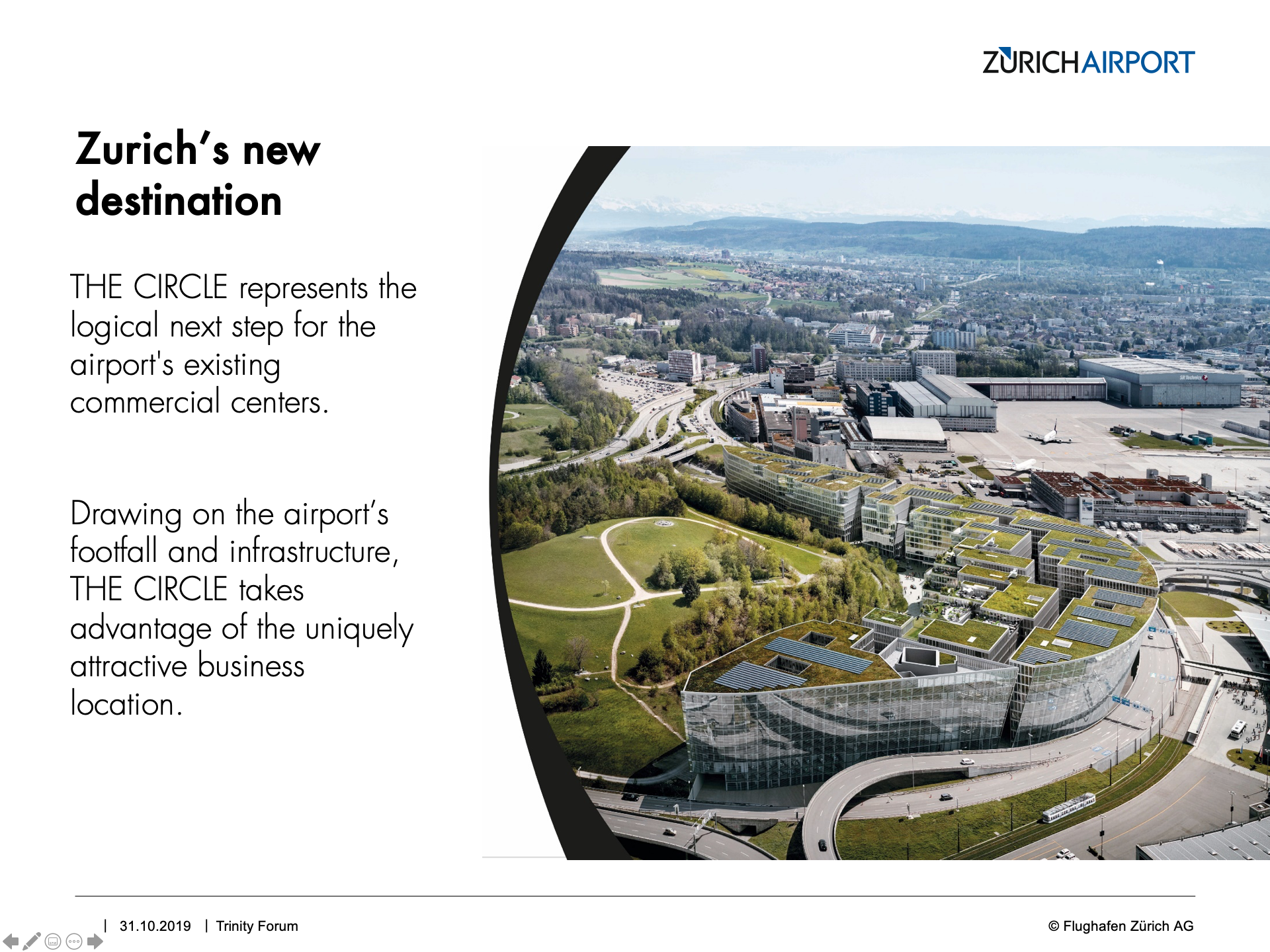 The lifestyle destination draws on the airport's footfall and infrastructure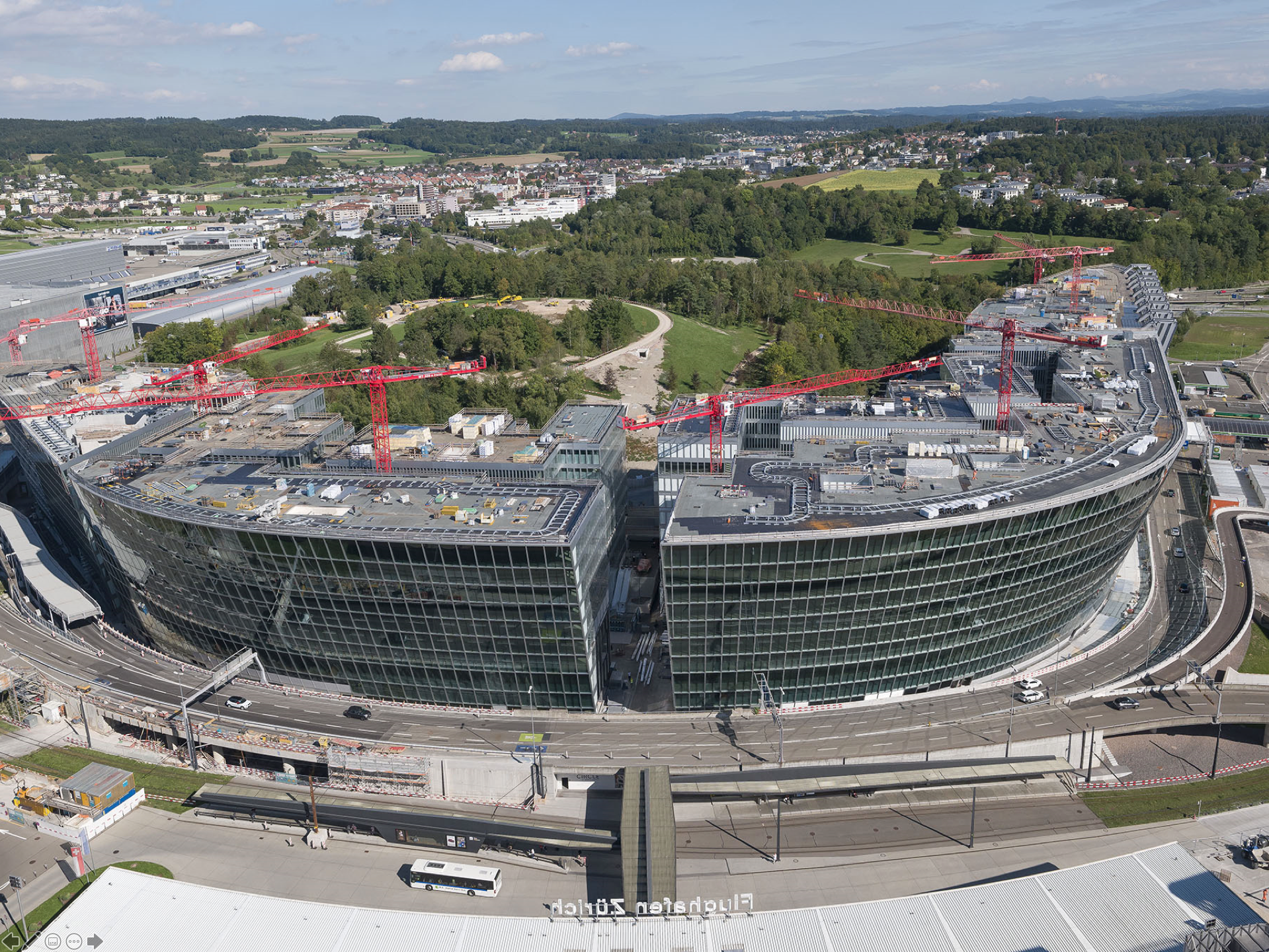 The Circle will be located on the airport's doorstep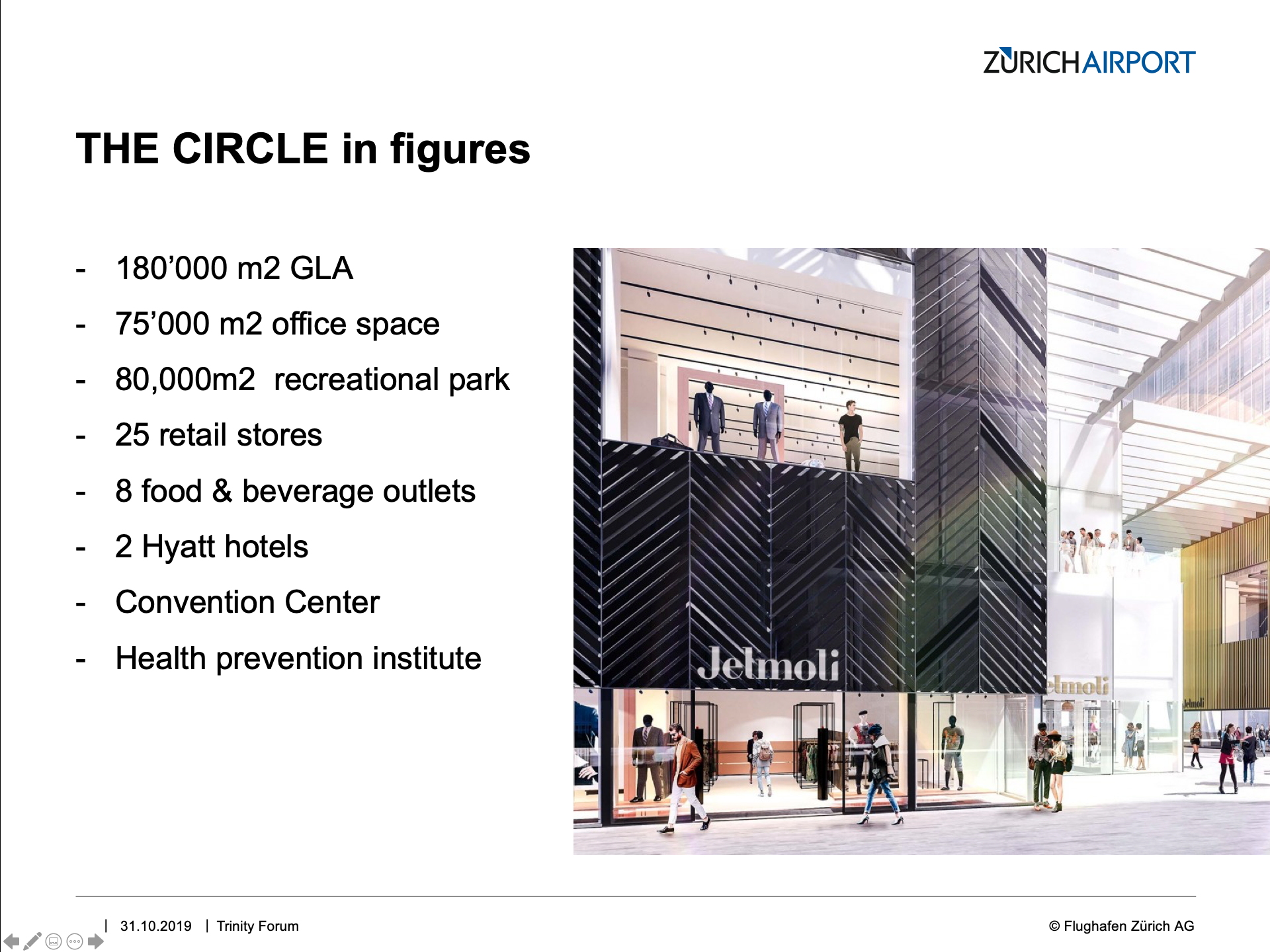 Some 25 retail stores will feature among other highlights
All three panellists then joined The Moodie Davitt Report President & Editorial Director Dermot Davitt for a panel session that touched on localisation and the phygital airport of the future.
Ferrand picked up on Mr Badr's earlier point about not wanting to have 'copy & paste' retail in an airport. She said: "Today when you walk through different airports, you don't know where you are. If you want to give Chinese customers a reason to buy in France, we need to go beyond prices and propose something unique."
Mr Badr added that it was important to marry local brands with international household names. Summing up his perspective on phygital airports, he said: "Having a smart airport is very important, however this should not force us to eliminate the human factor. That must be there at all times."

The Moodie Davitt eZine
Issue 271 | 19 November 2019
The Moodie Davitt eZine is published 20 times per year by The Moodie Davitt Report (Moodie International Ltd).

© All material is copyright and cannot be reproduced without the permission of the Publisher.
To find out more visit www.moodiedavittreport.com and to subscribe, please e-mail sinead@moodiedavittreport.com