---
Passenger growth – and passenger satisfaction

The theme of this year's Trinity Forum was 'Reimagining the Trinity's role in a 'phygital' world'. Airports Council International (ACI) World Director General Angela Gittens attempted to do just that in her welcome to delegates and international overview. Gittens, who is retiring in June 2020 after many years of outstanding service to the aviation industry, also looked at the development of new revenue streams which might enable a competitive advantage.
She began by presenting an overview of global air traffic trends and growth using data from ACI's Annual World Airport Traffic Dataset and Report 2019. In 2018, passenger traffic grew +6.4% to 8.8 billion. International traffic remained the main driver of growth, especially in Africa, Europe and Asia Pacific. India and China continued to surge with double-digit growth, but Gittens noted that "things were beginning to change" for those two countries.
In most regions, year-to-date passenger growth to June is down this year compared to the same period in 2018, as a global slowdown takes hold. In Asia Pacific, the growth rate in the first six months of 2019 was just +1.9% – compared to +8.1% in 2018 (full year).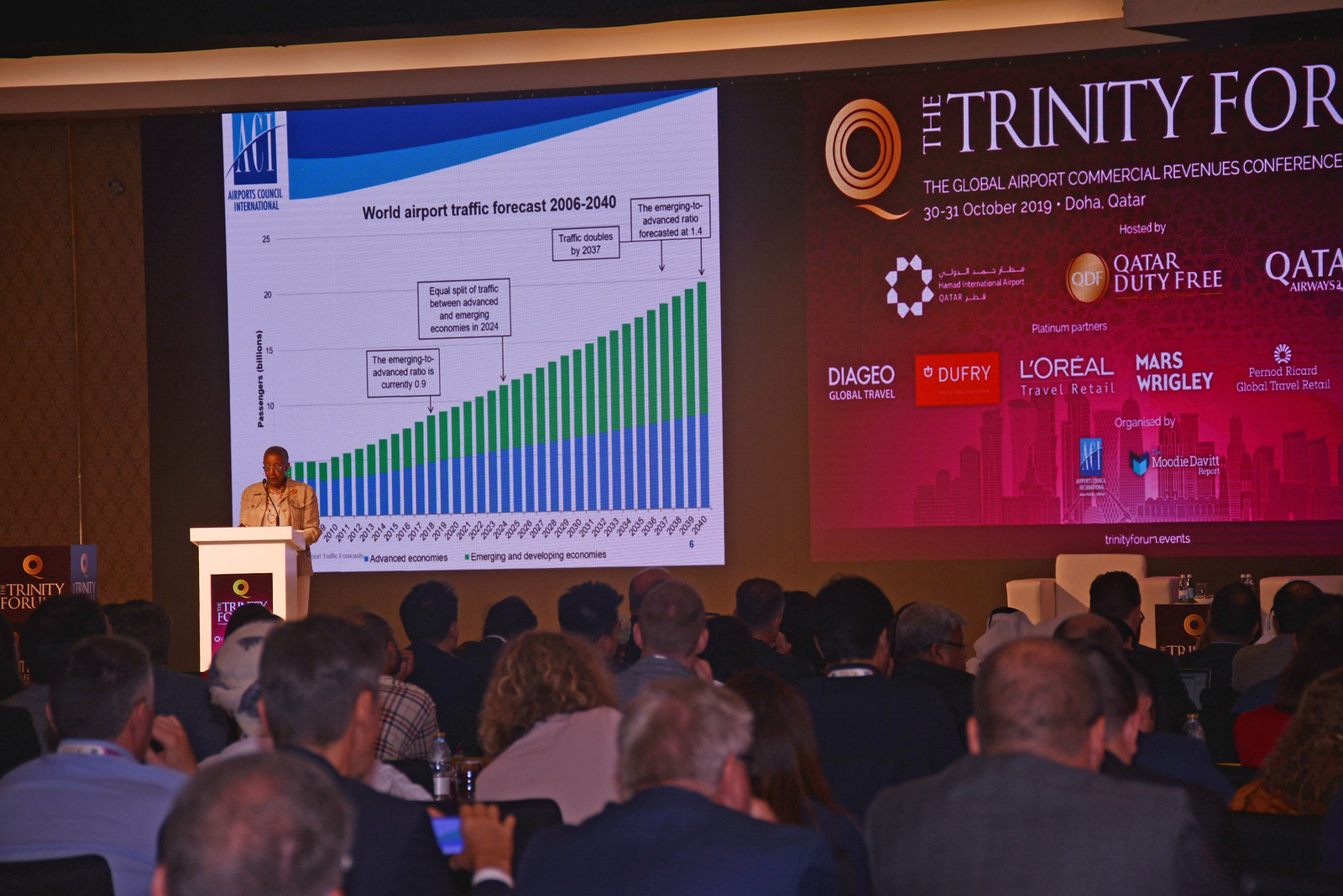 "A deeper understanding of the passenger is vital," according to Angela Gittens
Gittens then looked at ACI's forecast for world airport traffic growth to 2040. Global traffic is expected to double in size by 2037 from where it was in 2006. The organisation predicts there will be an equal split of traffic between advanced and emerging economies in 2024, with the emerging-to-advanced ratio forecasted at 1.4 in 2040 (meaning there will be 1.4 times as many passengers from emerging economies than advanced ones). The forecast is based on a projected growth rate of +3.8% per year.
Non-aeronautical revenue now accounts for 33.2% of total airport earnings, she noted. Retail concessions still lead the way globally, although North America remains heavily reliant on car parking. But to achieve the growth potential for non-aeronautical revenues, the right steps will have to be taken by all stakeholders, and Gittens urged unity and collaboration.
That should be especially so in a time when there are many current and emerging disruptors. But Gittens said it was possible to embrace them and "make them work for you" as an additional revenue stream. Car parking, for example, is under threat from ecommerce, the sharing economy and self-driving cars – but action can be taken now to incorporate these factors. Similarly, it is possible to gain revenue from disruptors such as ride-sharing services by introducing fees.
Her presentation then looked at how airports have become digitalised in recent times, with phygital being a natural by-product of this transformation. "Phygital may just mean a more personalised, individual experience," she said. "The challenge is to safeguard and develop the airport environment to stay in line with customer expectations."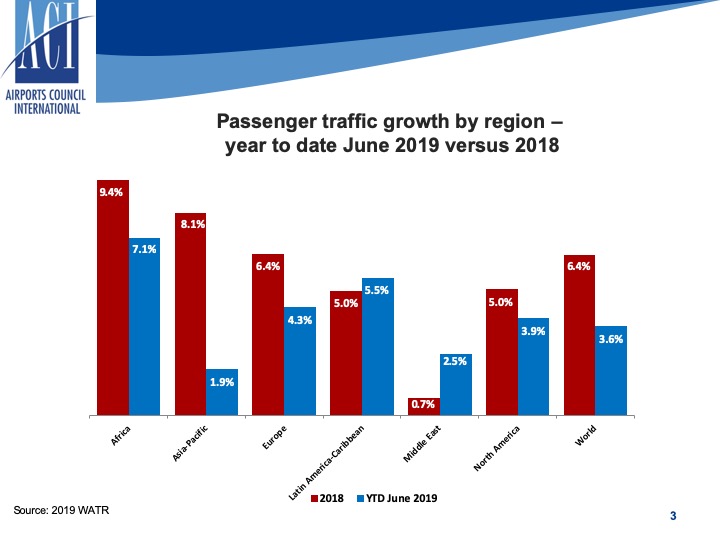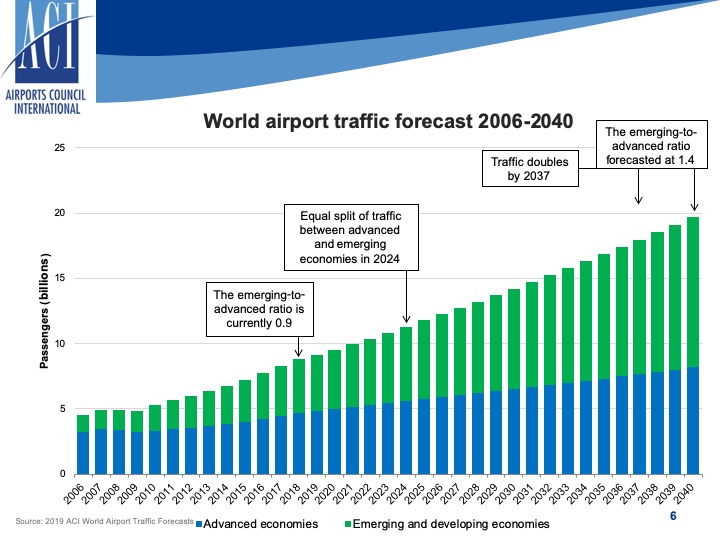 Gittens concluded her presentation by introducing a new approach taken by ACI to passenger profiling, with research on different passenger personas as part of its ASQ suite of solutions. "A deeper understanding of the passenger is vital," she said. "But the challenge of getting to know passengers can be simplified."
Ultimately though, does passenger satisfaction increase airport non-aeronautical revenue? Gittens answered that question with a resounding 'yes', based on an ACI research report that showed on average a +1% increase in customer satisfaction resulted in a +1.5% increase in non-aeronautical spending.

The Moodie Davitt eZine
Issue 271 | 19 November 2019
The Moodie Davitt eZine is published 20 times per year by The Moodie Davitt Report (Moodie International Ltd).

© All material is copyright and cannot be reproduced without the permission of the Publisher.
To find out more visit www.moodiedavittreport.com and to subscribe, please e-mail sinead@moodiedavittreport.com