---
Larnaca Airport banks on beauty with first-stage revamp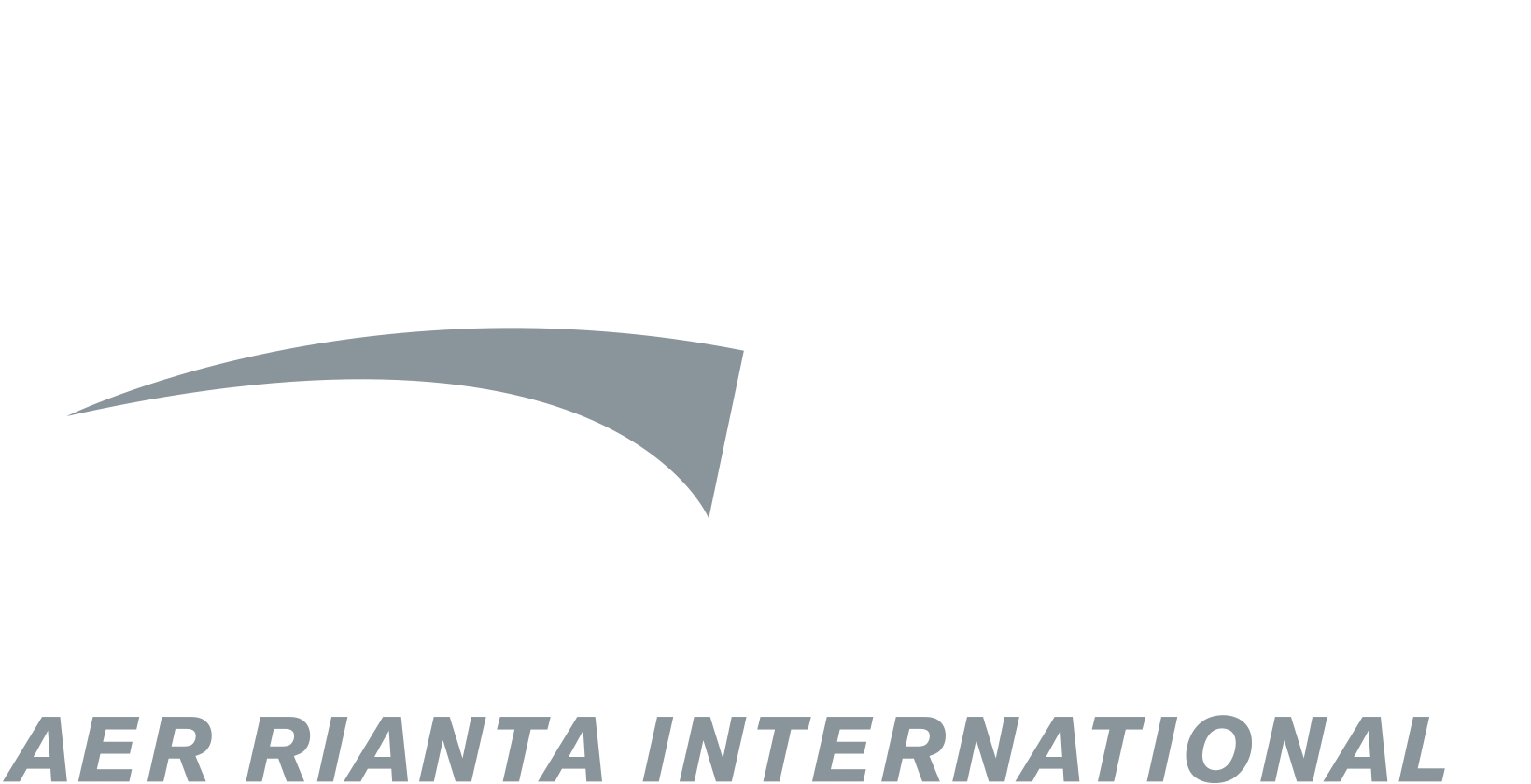 Sense of Place is alive and well at the busiest airport in Cyprus. With a revamp of the duty free shopping in progress,

Kevin Rozario

finds out how local island themes have been represented in the main departures store to create a new look and feel.
Creating 'a true Cypriot Sense of Place' has been an important aim for Cyprus Airports Duty Free (an Aer Rianta International company) during a major retail refurbishment now underway at Larnaca International Airport. The project covers 4,300sq m in total.
Undertaking the design work at the fast-growing gateway – whose traffic topped 8 million in 2018 – is Dubai-based ODG. As well as establishing a Cypriot feel, the design philosophy is to ensure that each retail category has its own clear identity.
The first phase – covering the beauty area – has just been completed and has been designed as a walk-through. One striking feature is the ceiling. "It is inspired by the way light filters through the branches of olive trees to create a dappled canopy," ODG says. This has the added benefit of creating a 'sense of volume' (as well as place) in what is a low-ceiling part of the terminal.
Speaking to The Moodie Davitt Report about the project, ARI's Global Head of Beauty Deirdre Devaney says: "We have drawn from local culture, colours, nature and materials to create an international showcase environment with a local Sense of Place.
"Grey stone has been used in our main and secondary walkways reminiscent of cobbled paving at a typical village, while the retail areas have been finished in a light cream stone porcelain. Local Lefkara lace is represented in the fretwork patterns of our metal ceiling panels above the retail areas, while the walkways are defined by means of a solid gypsum surface.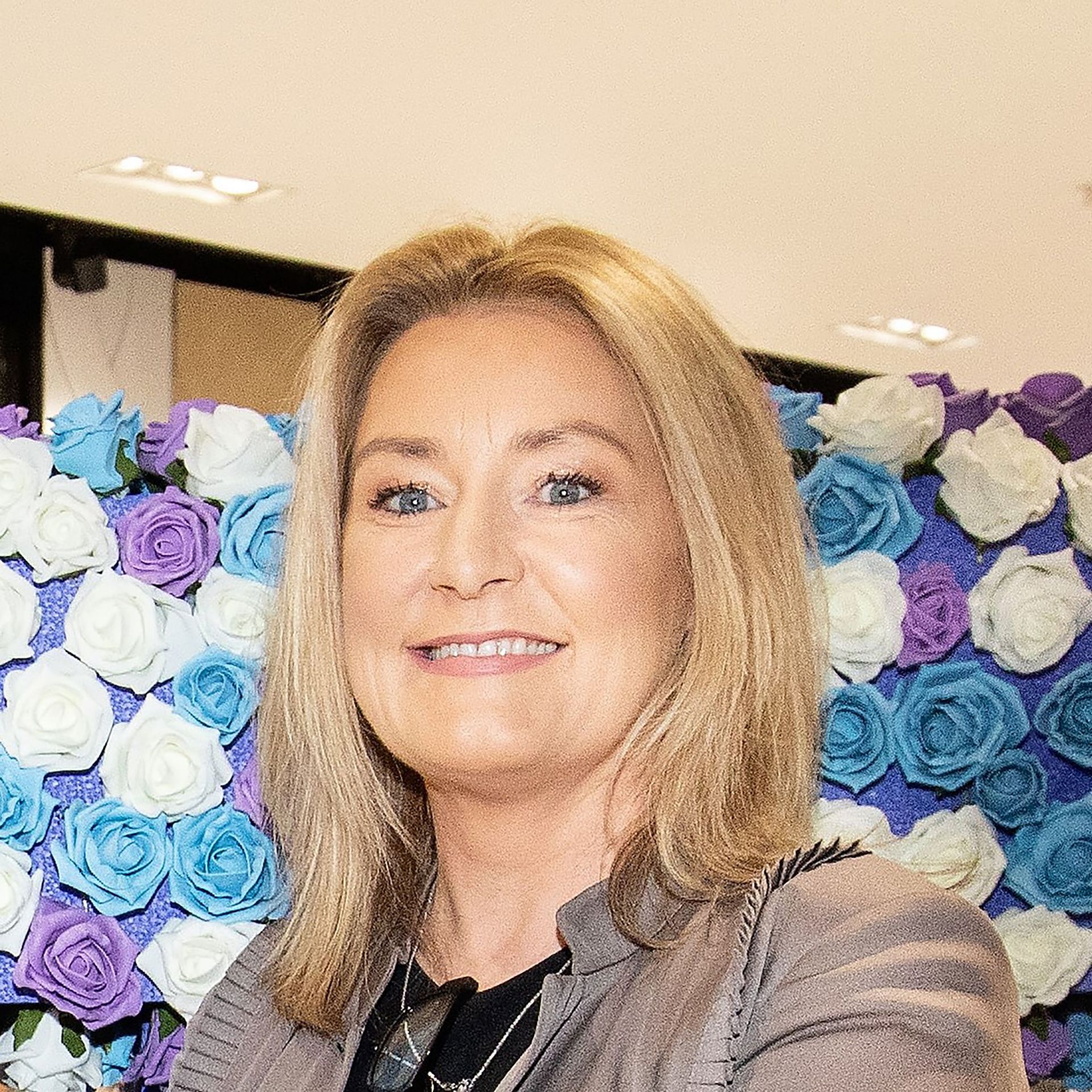 ARI's Global Head of Beauty Deirdre Devaney
"Cypriot stone mosaic similar to that seen in many historical sites has been used on the front-facing panels of our cash desks. Finally, vibrant colours that represent the turquoise waters, green fields and multi-coloured flora shall be used in our marketing material and graphics."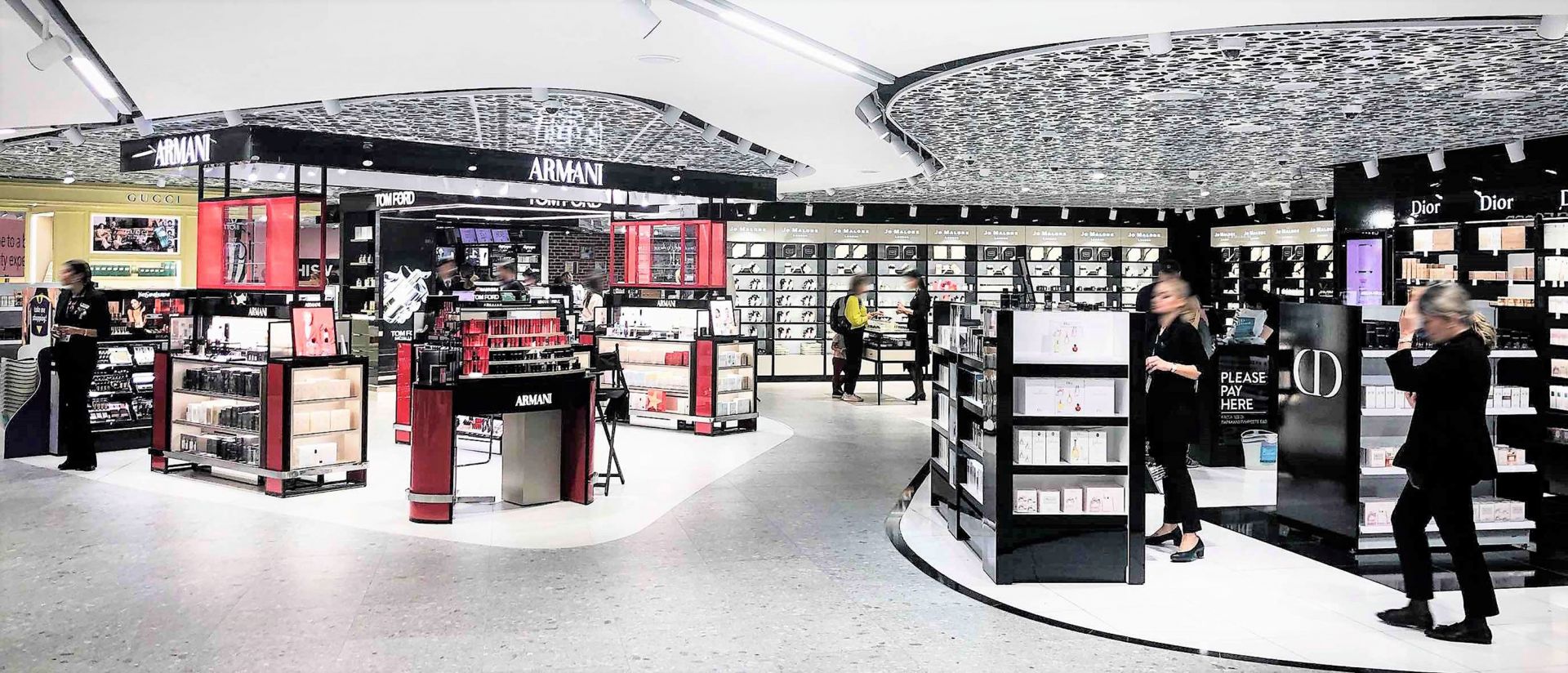 Global powerhouse names and niche brands have brought some of their finest executions to the environment

These lace and fretwork themes show how the Sense of Place ideas translate into the airport
The level of detail that Devaney describes is an indicator of just how important a local look is to ARI, and not just in Cyprus. The reasoning is straightforward. "In my view it is imperative, as retailers, that we create a uniqueness in each of our locations by introducing distinctive features drawn from local influences that are not offered anywhere else," Devaney explains.
"The aim is to create a one-of-a-kind environment where customers can feel a connection to the location and will ultimately have a positive effect on consumer behaviours."
This also goes beyond the design and presentation elements of the stores. In the case of beauty, many Cypriot and regional brands have been added to the regular ranges. Across toiletries, brands from Cyprus include: Bath of Aphrodite, the skincare house which offers three main ranges at the airport – Olive Oil, Donkey Milk, and Argan Oil; and De Costa bath line products. Greek skincare brands include: Olive Era – made from olive oil; Korres – whose ingredients are all cultivated in Greece and which also offers haircare; and Apivita – a haircare brand with natural ingredients.
Even more in-depth Sense of Place zones are coming to Larnaca Airport following Phase 1's completion. ODG Managing Partner Hugo Vanderschaegh tells The Moodie Davitt Report: "The first phase is perhaps where Sense of Place is more discreet, with the majority of space being branded by the various beauty houses. However, a very strong Sense of Place has been designed in the upcoming liquor, tobacco, souvenir, gourmet areas – complete with some spectacular structures. We look forward to opening those phases, which promise to be even more spectacular."
Watch this space for more details of those promised eye-catching product departments.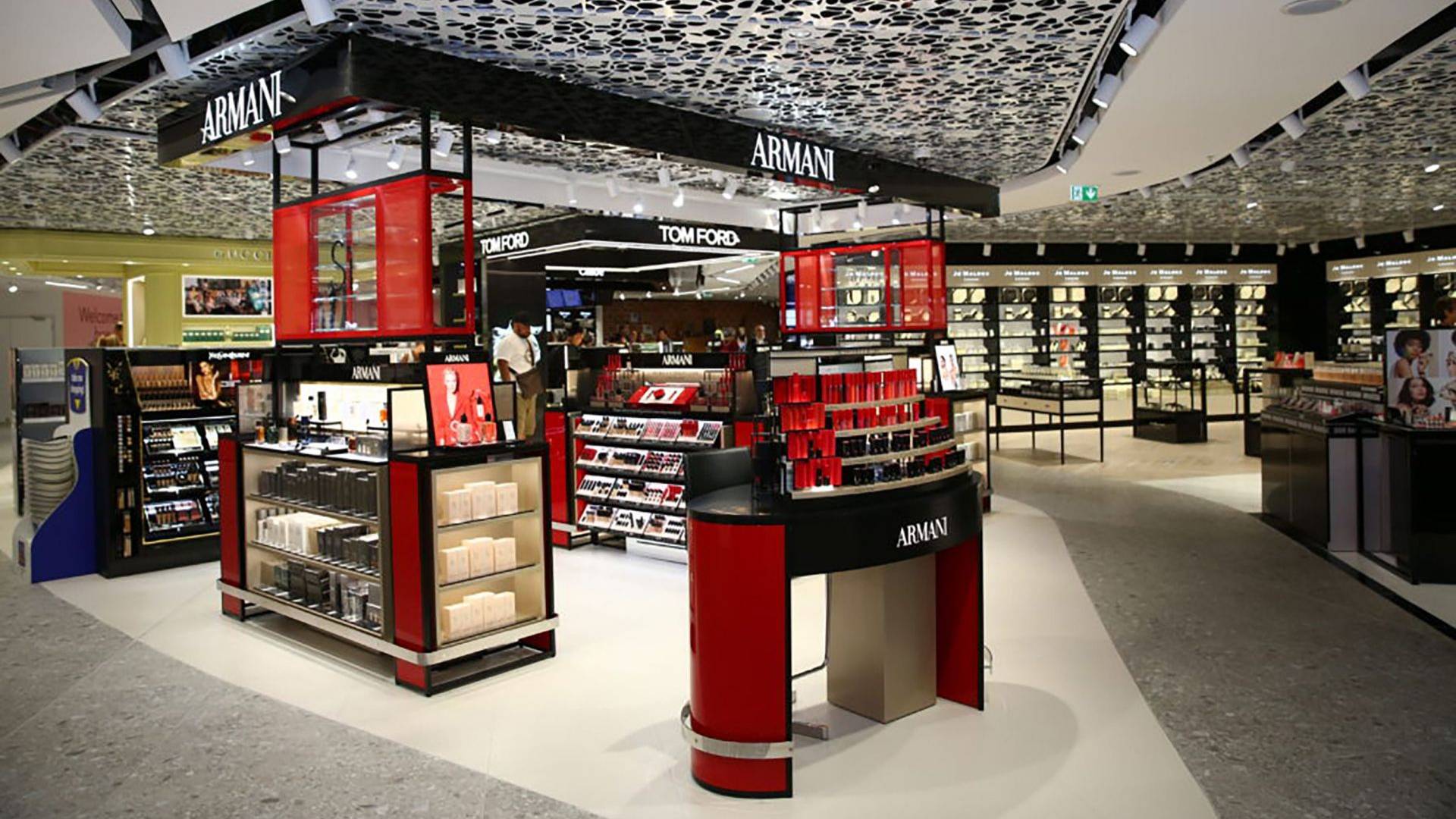 Eye-catching displays: A swish and sophisticated beauty offer marks a startling transformation from what went before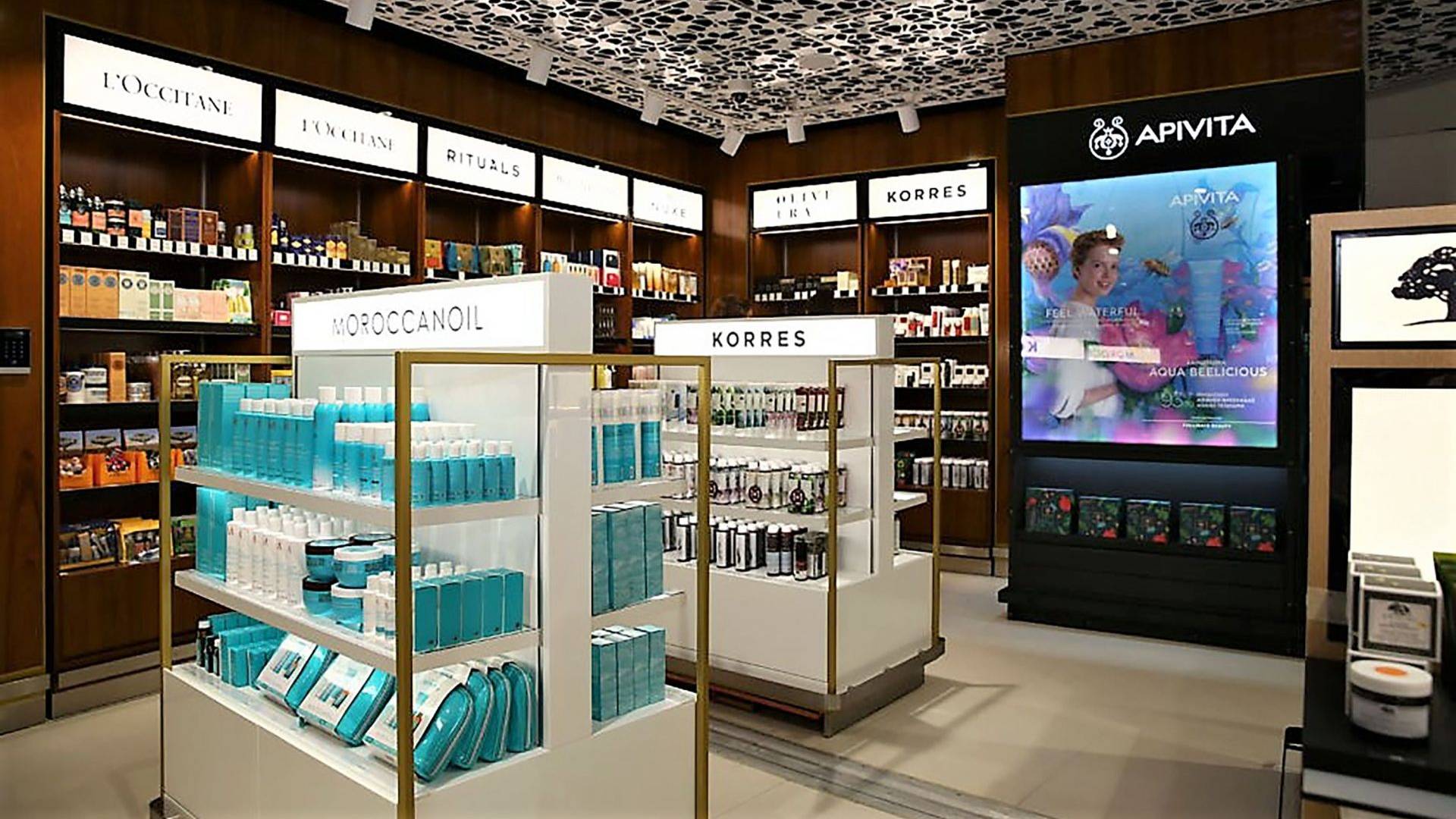 Pride of place: Regional beauty brands such as Korres and Apivita are displayed prominently, offering a nice point of difference from international favourites

The Moodie Davitt eZine
Issue 271 | 19 November 2019
The Moodie Davitt eZine is published 20 times per year by The Moodie Davitt Report (Moodie International Ltd).
© All material is copyright and cannot be reproduced without the permission of the Publisher.
To find out more visit www.moodiedavittreport.com and to subscribe, please e-mail sinead@moodiedavittreport.com