A marriage of modernity and tradition
---
Socialites and influencers attended the launch and helped promote what was claimed to be "the most luxurious shopping experience for the modern customer".
That experience is Cartier's elegantly renovated 333sq m luxury boutique at T Galleria by DFS, Macau Shoppes at Four Seasons. The opening took place just after Chinese New Year and coincides with the release of the Guirlande de Cartier collection.
DFS Group Senior Vice President, Watches and Jewelry Matthew Green said discerning travellers would have "the chance to experience an impeccable marriage of modernity and tradition".
The boutique's design, conceived by Parisian artist and interior designer Bruno Moinard, bears the Maison's latest architectural concept. Its façade presents a graphic design, featuring architectural elements that play with light, rectangular shapes and see-through contrasts.
The interior emphasises the codes and emblems of Cartier, such as the Panther and other historical iconography. An activation pad takes a central role, bringing the boutique to life for new launches and gatherings.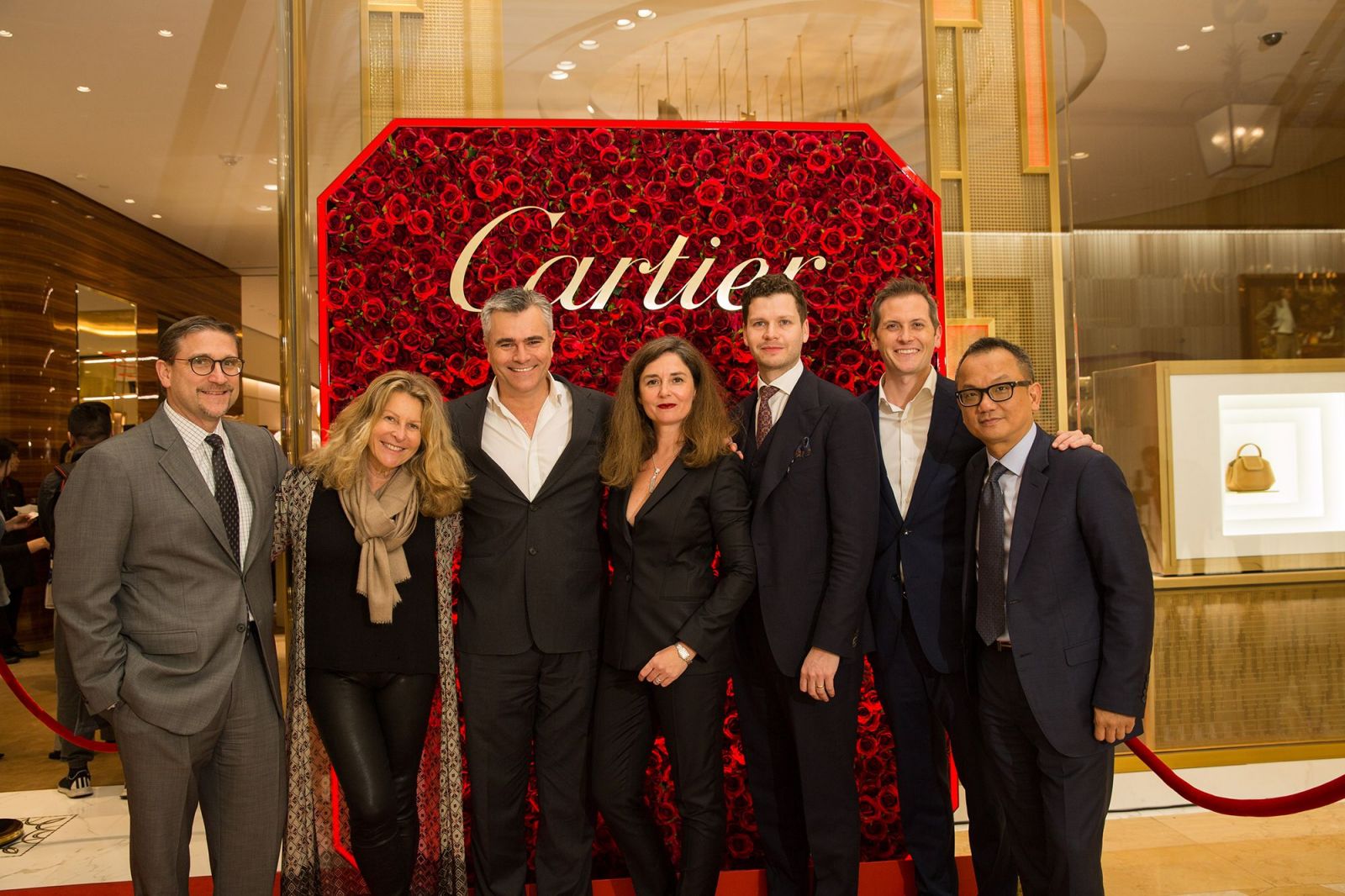 Landmark launch: From left to right, DFS President of Store Operations Tim Delessio; Executive Vice President Merchandising Ariel Gentzbourger; DFS Managing Director Macau Johan Pretorius; Cartier International Travel Retail Director Cécile Naour; DFS Senior Vice President, Watches and Jewelry Matthew Green; DFS Region President Parker Gunderson; and Cartier Managing Director Travel Retail Asia Raymond Chew.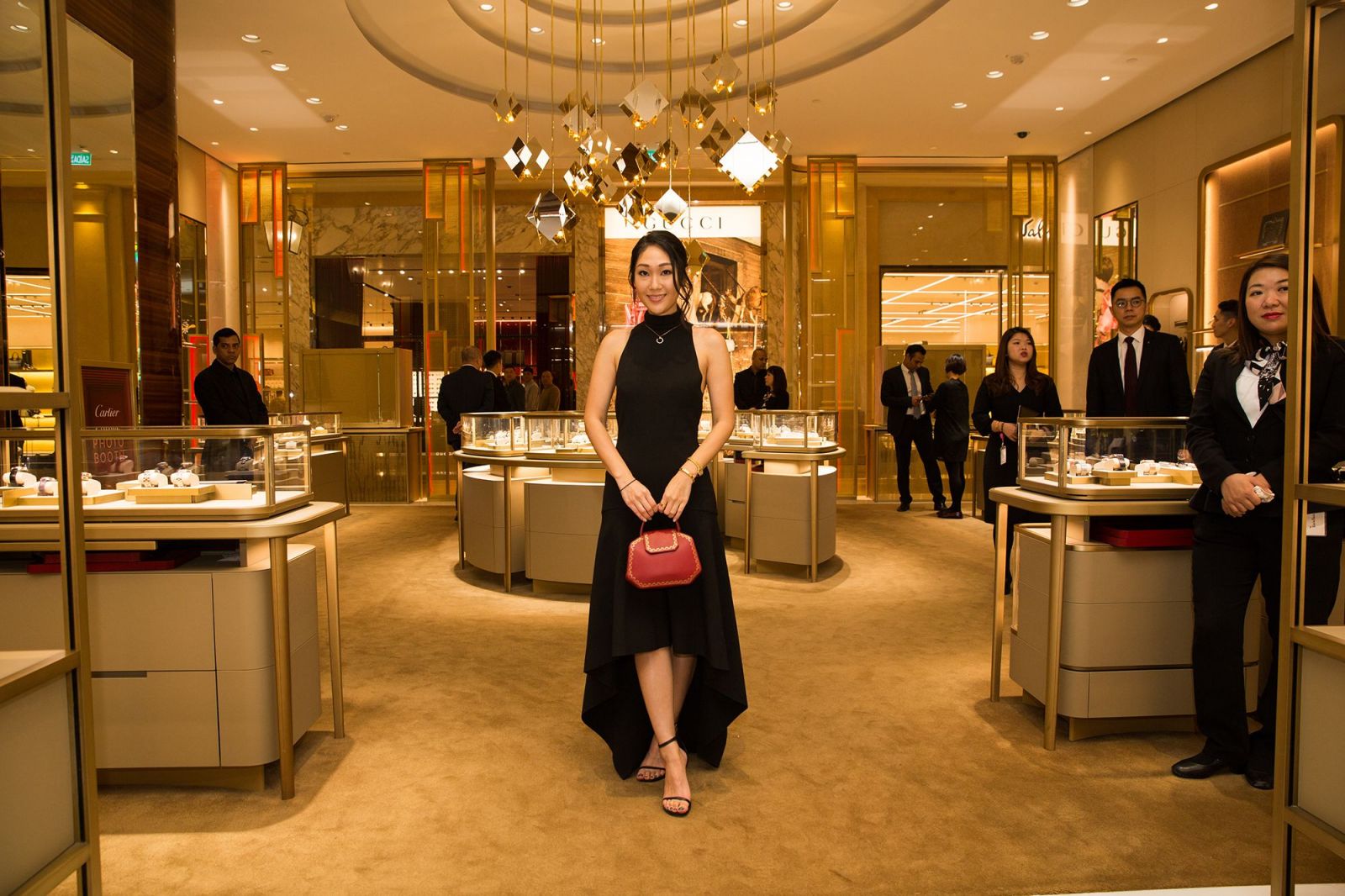 Socialites Nat Kwan (above) and Kayla Wong (below) inside the store and at the Cartier backdrop.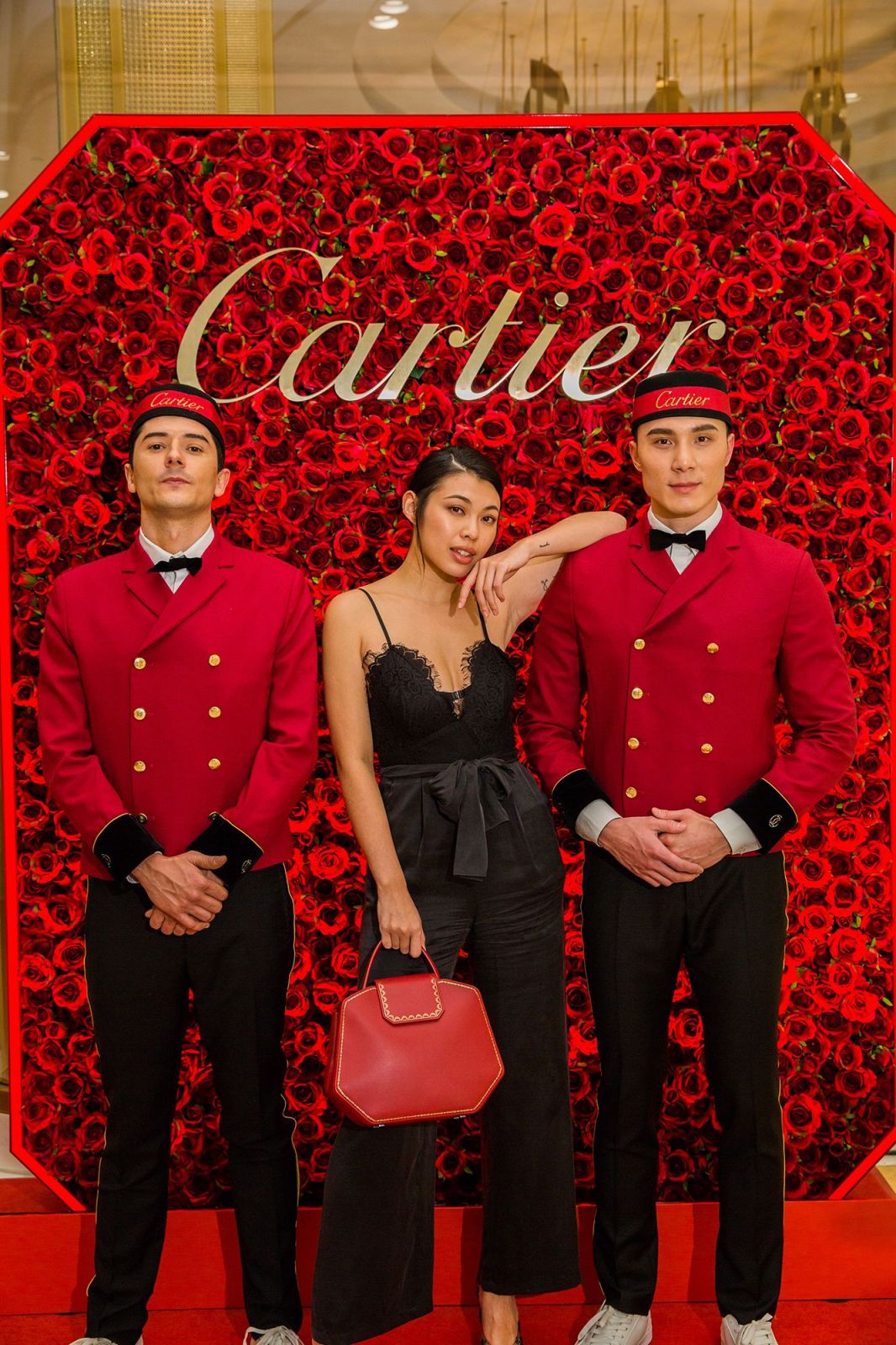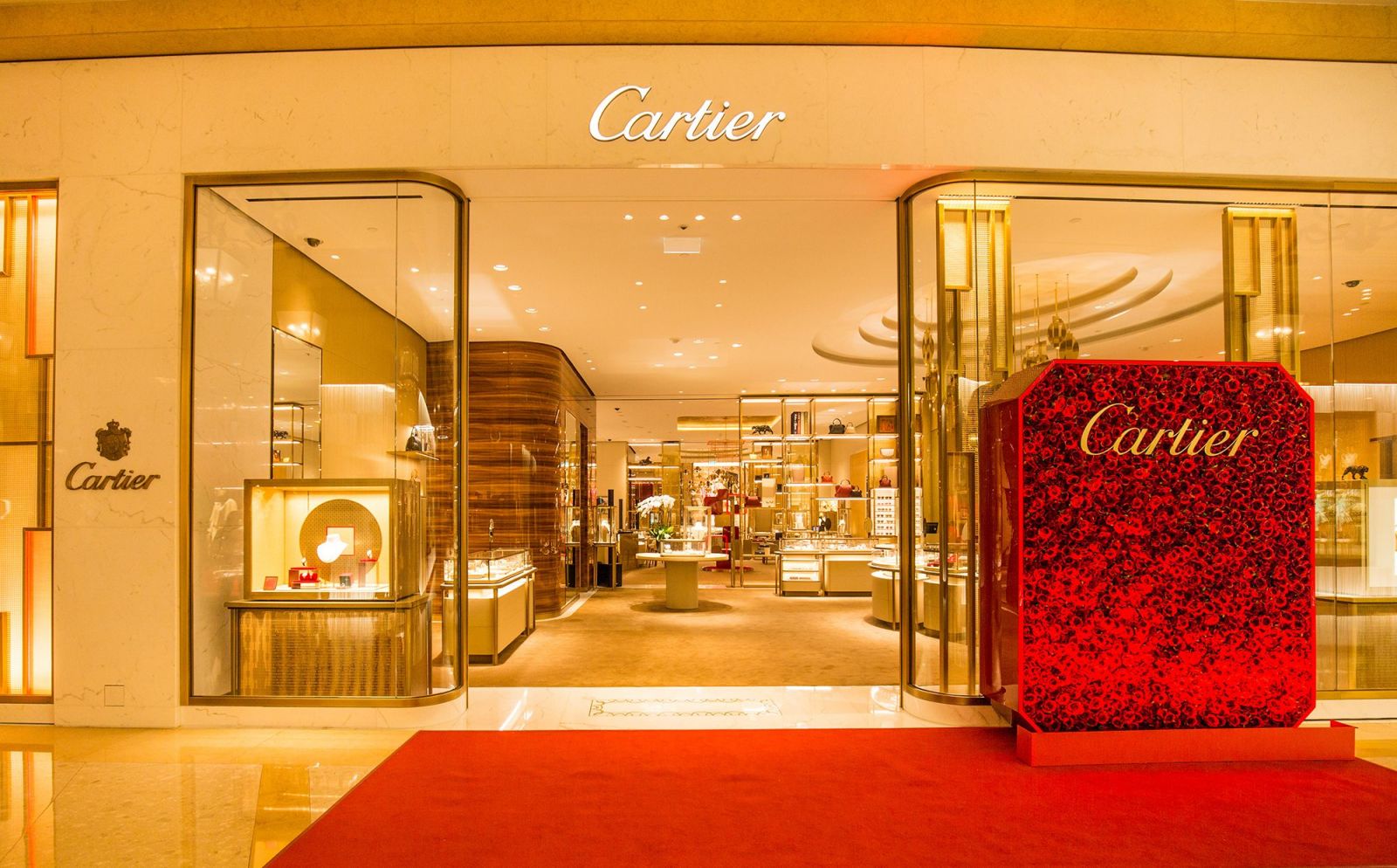 Colour coded: The eye-catching store exterior on launch night.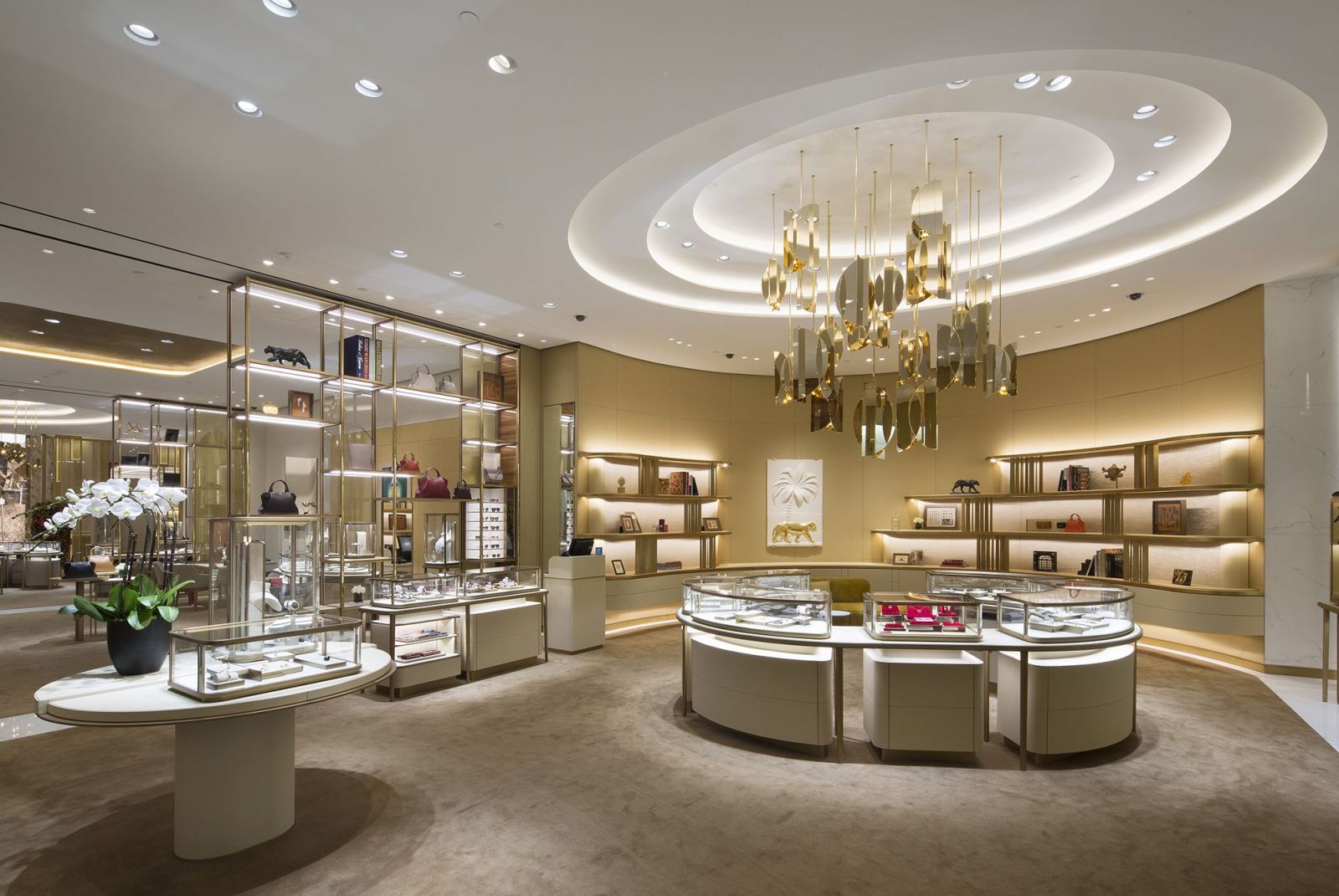 "Shaping the new vision for Cartier's retail worldwide": The Macau Four Seasons boutique sets a new benchmark for the brand in travel retail.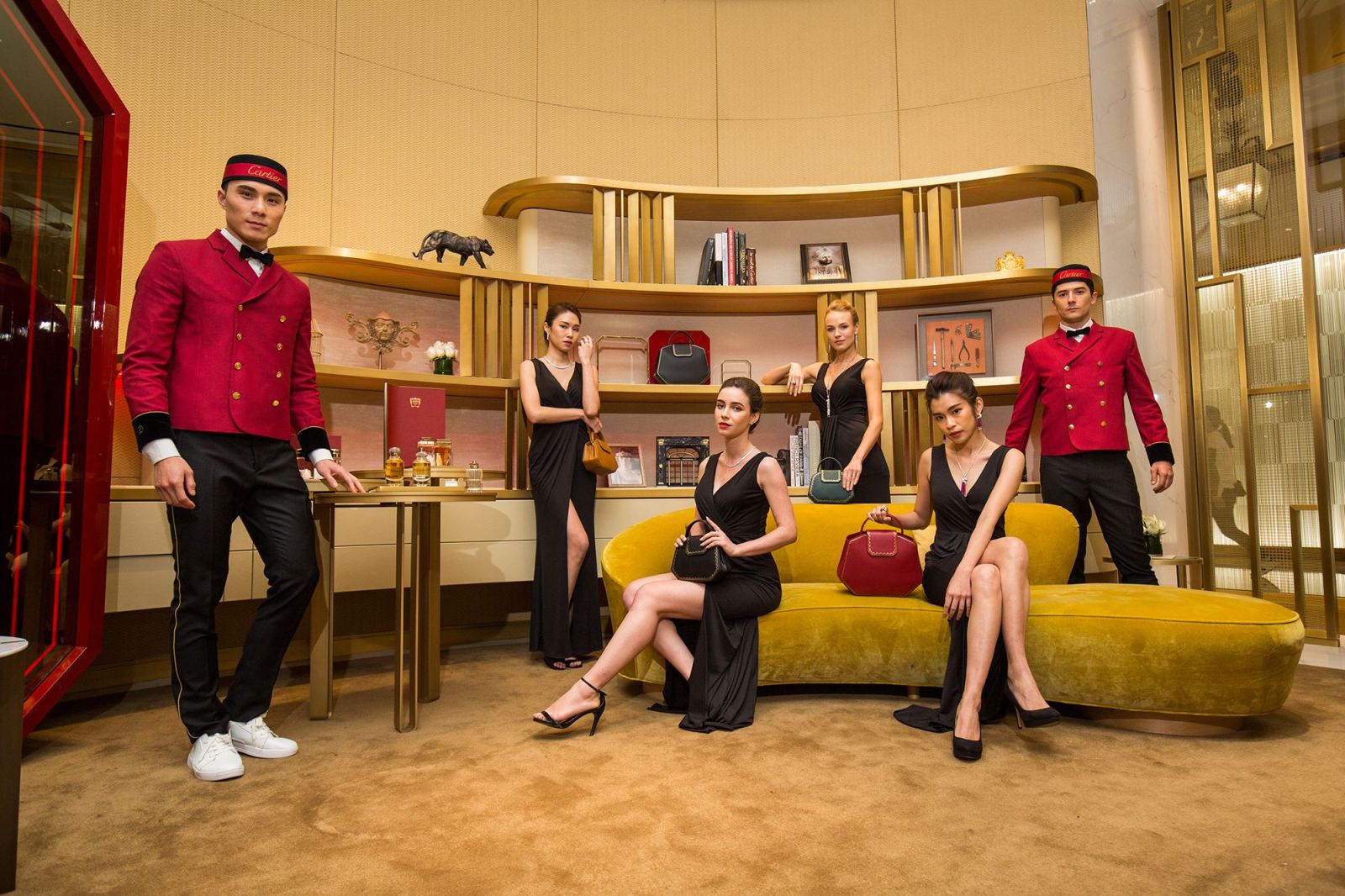 Luxury appeal: Cartier models and bell boys pose with the new collection.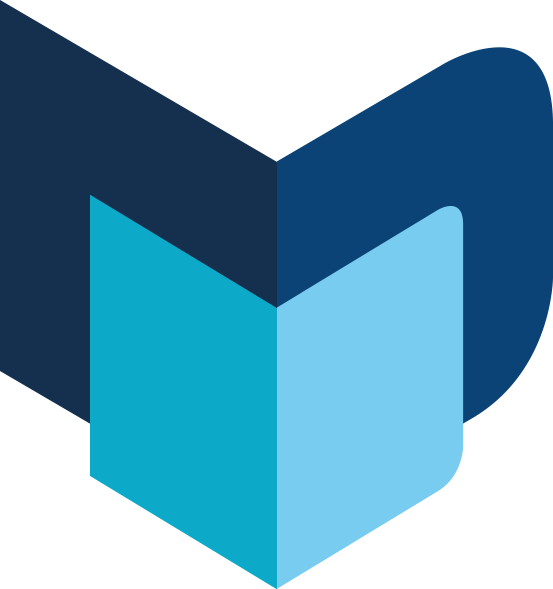 ---
The Moodie Davitt eZine | Issue 256 | 4 February 2019