4 March 2019
---
The Moodie Davitt Stock Watch serves as an indicator of overall business confidence in the global travel retail & duty free industry. Share prices of major publicly listed companies that own travel retail operations are monitored on a weekly and year-to-date basis to offer an indication of business confidence in the sector.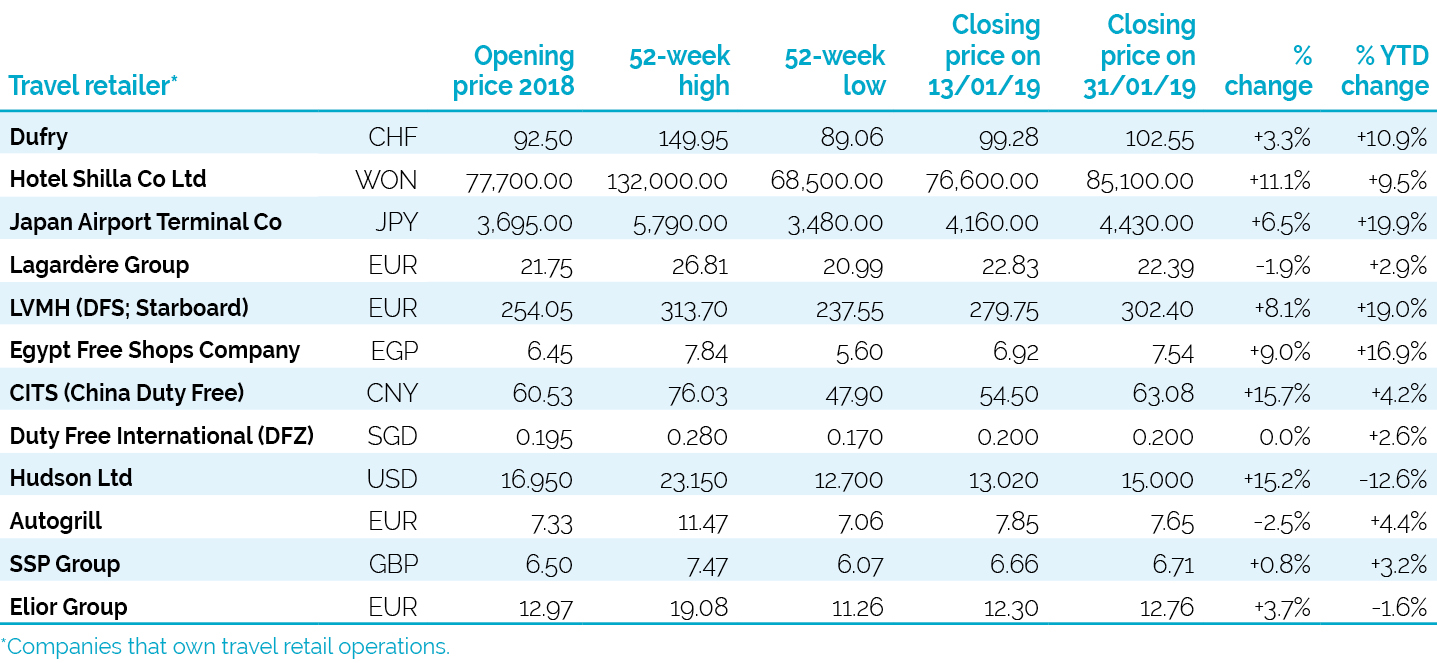 It has been a generally positive period (closing prices between 31 January and 27 February) for the travel retail-related companies we track on the stock market, with only Lagardère Group (-1.9%) and food & beverage company Autogrill (-2.5%) down.
Lagardère Group announced financial results for 2018 earlier this month, with an overall 2.5% revenue increase on a consolidated basis, and a 3.3% increase on a like-for-like basis.
Lagardère Travel Retail revenue reached €3,673 million in 2018, a rise of 7.7% on a consolidated basis and 8.8% like-for-like. Chairman & CEO Dag Rasmussen attributed this solid performance to "sustained traffic growth, the success of the company's new concepts, innovative and dynamic commercial initiatives, and the development of the network".
Autogrill reported a 2.2% year-on-year increase in consolidated revenue in 2018, to €4,695.3 million (at current exchange rates), earlier this month. At constant exchange rates, the increase was 5%.
Like-for-like growth of 3.5% was largely driven by a strong performance from the airports division, while new openings in North America and Asia also contributed to the 2018 performance.
Shares in our star performer in 2018, China Duty Free Group parent China International Travel Service, fell 10.2% in the previous period tracked (closing prices between 13 and 31 January), but bounced back strongly this time and were up 15.7%.
Dufry subsidiary Hudson Group saw its share price drop to a 52-week low of US$12.70 on 1 February, but it too has recovered over the course of February (up 15.2% in the current period). It remains -12.6% down on its 2019 opening price, though.
Other strong performers included Hotel Shilla (up 11.1%), Egypt Free Shops Company (up 9%) and DFS co-parent LVMH (up 8.1%).
LVMH and Egypt Free Shops Company are now second and third among the companies we monitor in terms of positive year-to-date differential, at 19% and 16.9% respectively. They are behind only Japan Airport Terminal Co, whose share price is 19.9% higher than on 1 January.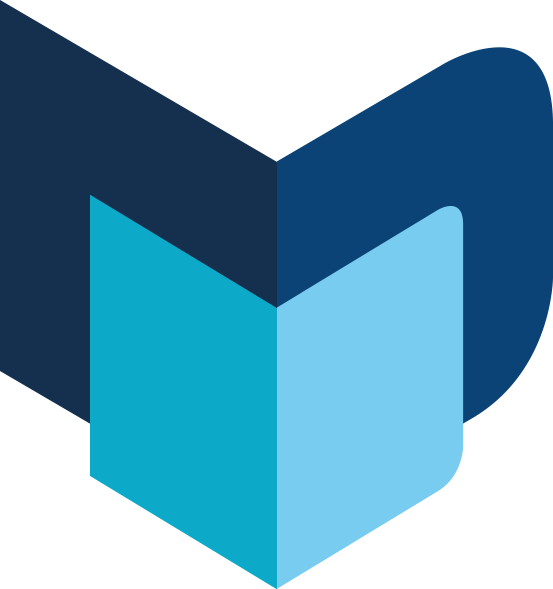 ---
The Moodie Davitt eZine | Issue 257 | 4 March 2019