Sense of Place:
"The gospel of Austin music"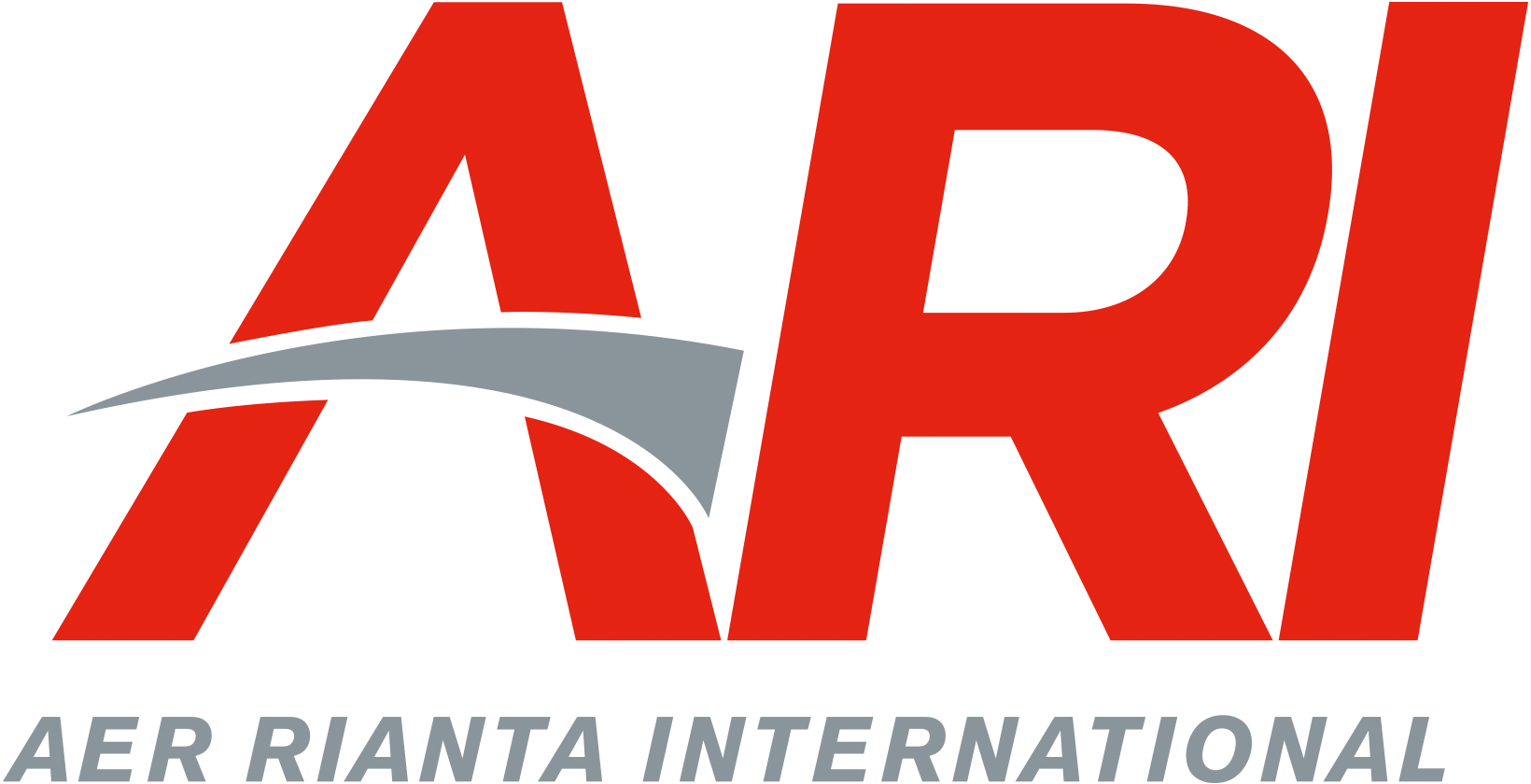 Austin is known as 'The Live Music Capital of the World' and Austin-Bergstrom International Airport contributes to that image with a regular series of live performances. Now, a new live-streamed playlist will ensure travellers hear local sounds and musicians from the curbside to the concourse.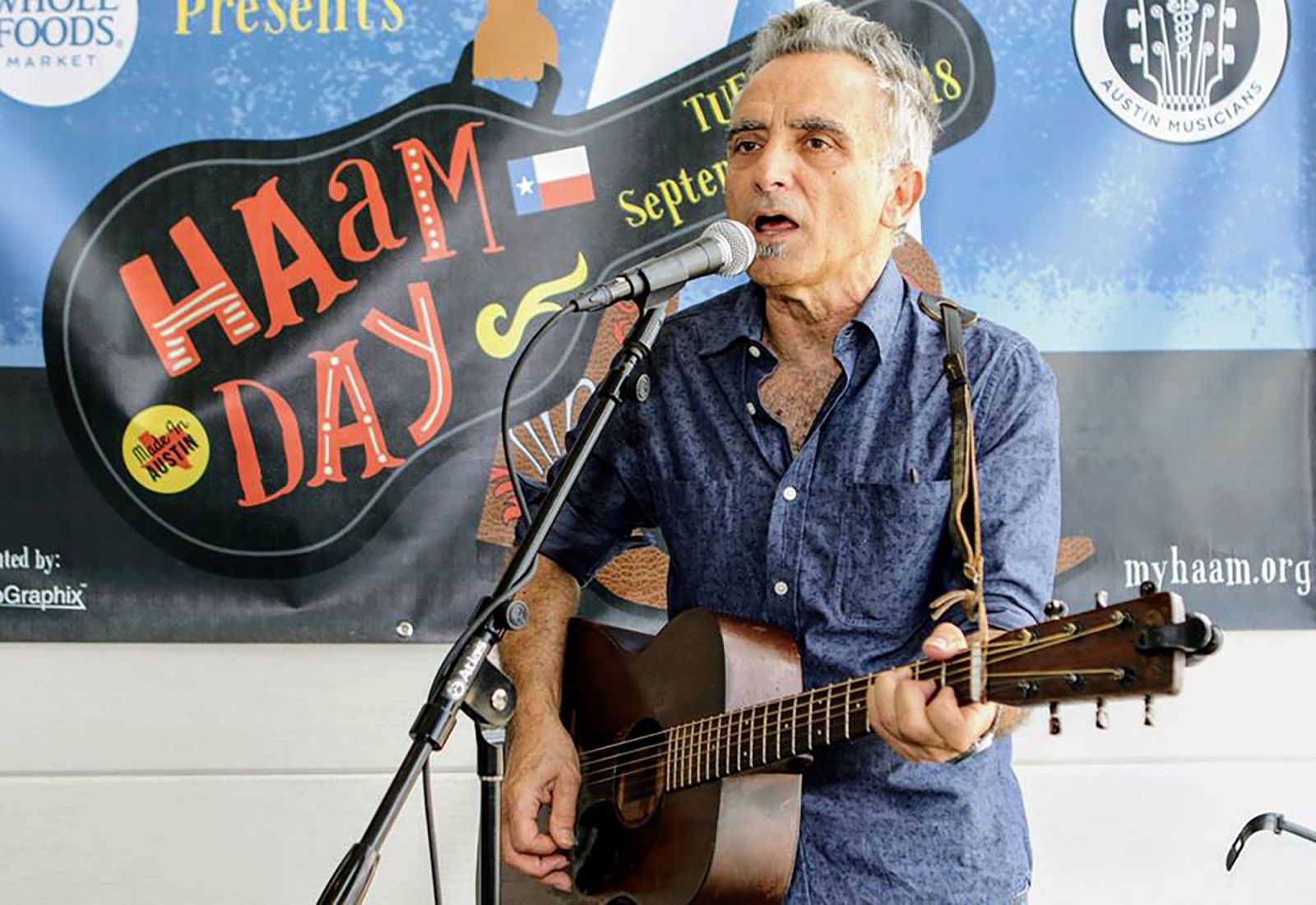 Austin is home to many musicians, and the airport regularly hosts live perfomances showcasing the local talent. Pictured is Michael Fracasso playing at Annie's Cafe. Fracasso describes himself as a "genre-crossing" artist. His work includes nine solo CDs, recorded duets with Patty Griffin and Lucinda Williams, a reinterpretation of John Lennon's 'Working Class Hero', and tributes to Woody Guthrie, Mickey Newbury and Townes Van Zandt.
Sense of Place at the airport can take many forms, but perhaps one of the most underrated is music.
Austin-Bergstrom International Airport, though, has put music at the heart of the passenger experience.
Austin is known as 'The Live Music Capital of the World' for the number of live music venues that feature in the city as well as the almost 2,000 bands and performing artists that reside there.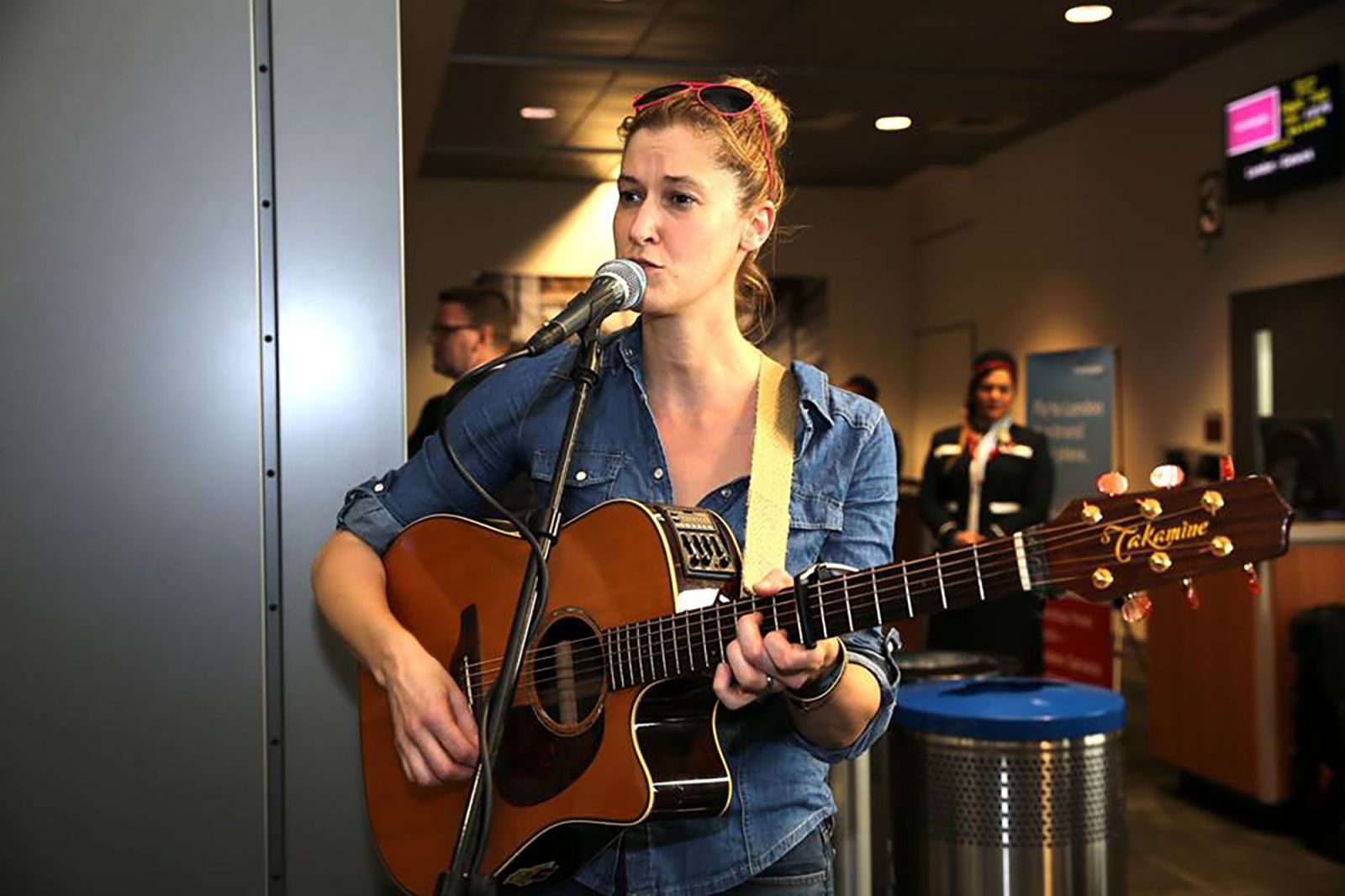 Austin-based singer-songwriter and multi-instrumentalist Katie Marie is a British expatriate. She has been touring, writing and recording music for over 20 years and has released four albums, which were recorded in her own studio. Her music has been used on BBC, CBS, Channel 4 and Nickelodeon TV shows.
The airport reinforces that image by hosting an array of live music performances at various venues, showcasing local talent and introducing passengers to the city's musical spirit. A new 4,456sq ft Heart of Austin area is set to open soon, significantly upgrading the airport's main live performance area. The space is operated by Delaware North, and also features a range of concessions from which passengers can enjoy the music.
Austin-Bergstrom International has now taken its commitment to music a step further by partnering with local public radio station KUTX 98.9 FM to offer a hand-selected live-streamed playlist of Austin artists. It can be heard on the overhead music that plays throughout the Barbara Jordan Terminal.
The stream began on 5 February and features a wide variety of local music, from classic Texas swing to country, rock, pop and hip-hop. KUTX adds to and updates the playlist on a regular basis.
A recent performance from the South Austin Moonlighters at Austin-Bergstrom International Airport. The 'True Americana' ensemble consists of Phil Bass, Chris Beall, Phil Hurley, and Lonnie Trevino Jr, and their style blends blues, folk, soul, rock, and country.
"The minute travellers step off of the plane in Austin they will know that they've arrived in the Live Music Capital of the World," said Austin-Bergstrom International Airport Music Coordinator Michael Pennock.
The stream coincides with the City of Austin Music and Entertainment Division and the Austin Music Foundation declaring February 'Love Austin Music Month', and aims to connect Central Texas musicians to the millions of travellers who pass through the airport each year.
"KUTX is thrilled to partner with our friends at Austin-Bergstrom to spread the gospel of Austin music," said KUTX Program Director Matt Reilly. "Introducing the Austin Music Experience to a global audience will further strengthen this cultural and economic pillar of our city."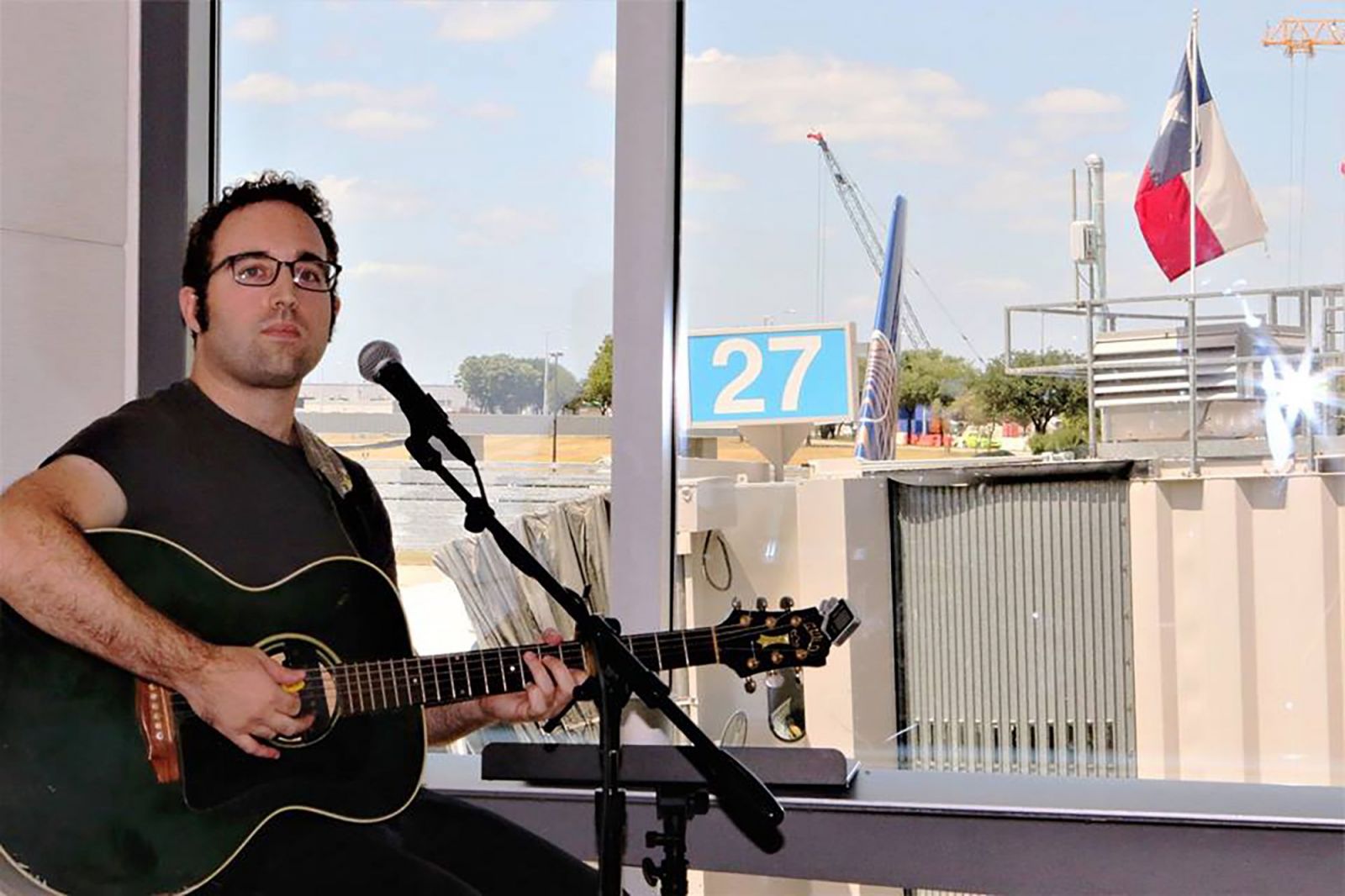 Daniel Thomas Phipps (above) and Austin singer and songwriter Daisy O'Connor (below) on the Annie's Cafe performance stage. Phipps describes himself as a "song & dance man from Texas" and has a band called The Kinfolk. O'Connor says she quit her career in social work "to hit the road to write songs, live simply, and do what she loves". Her debut full length album Lightchasers was released in 2017 and blends a range of musical genres.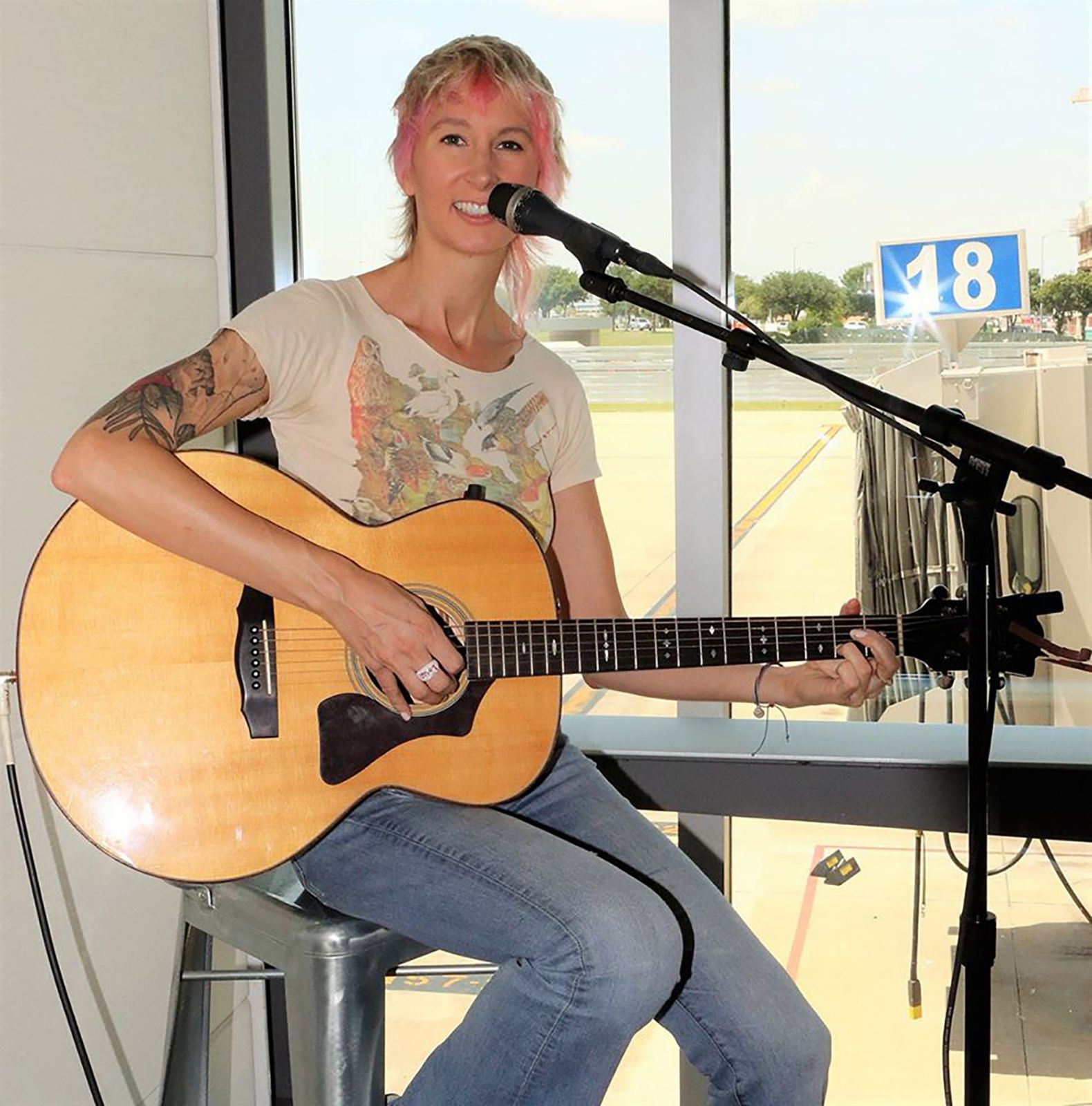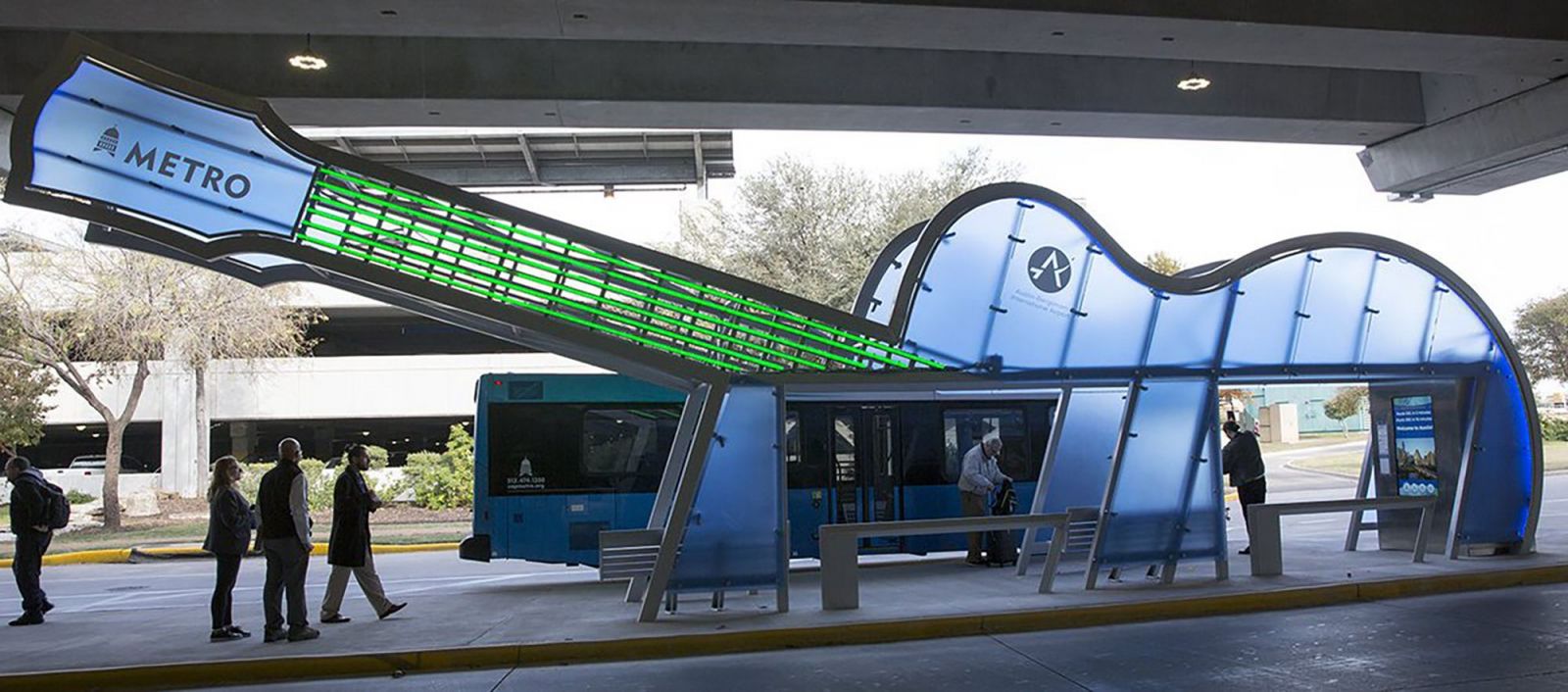 The music theme permeates the airport, as evidenced by this guitar-shaped bus shelter.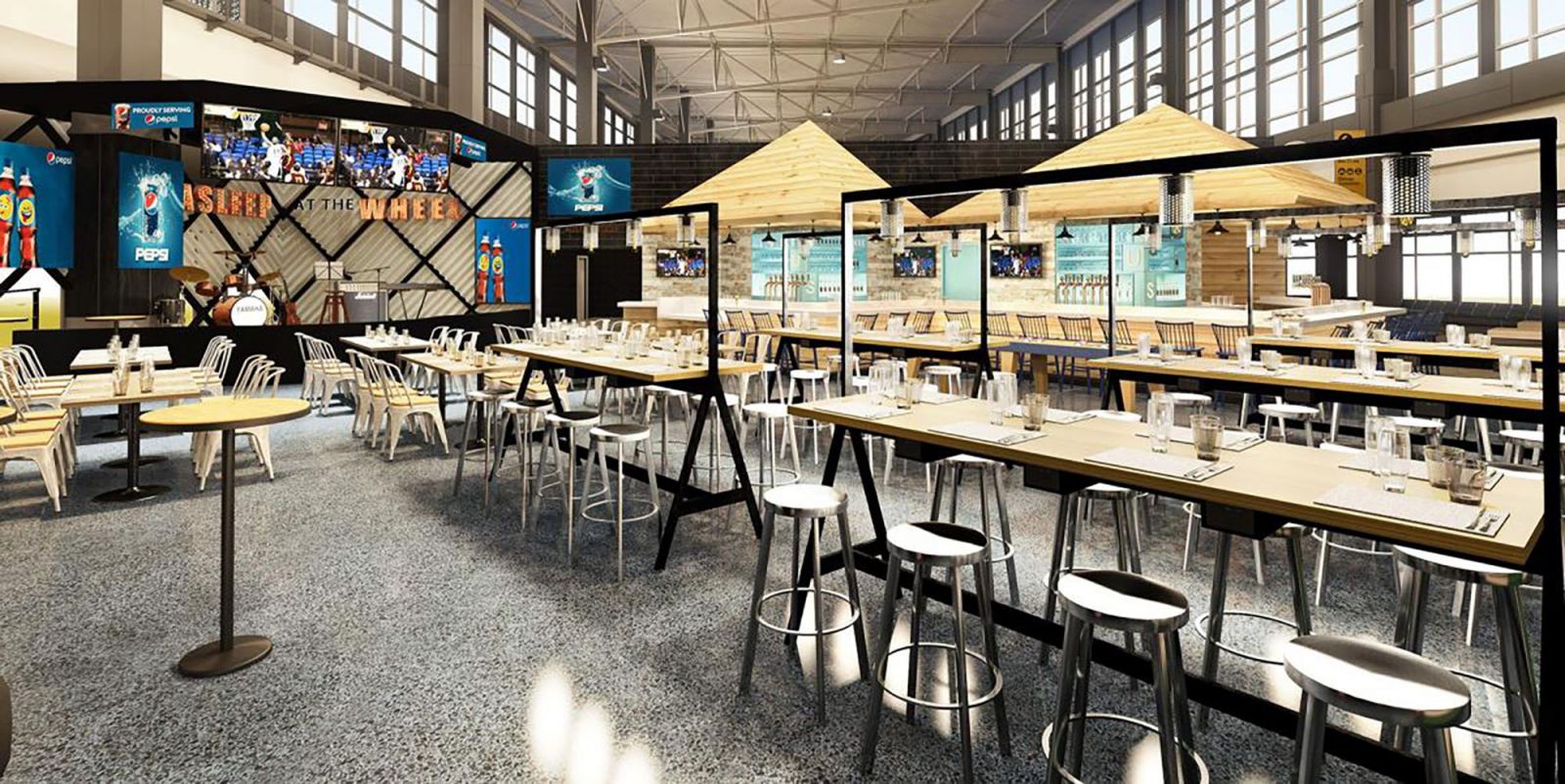 Renderings (above and below) of the soon-to-be-opened Heart of Austin area.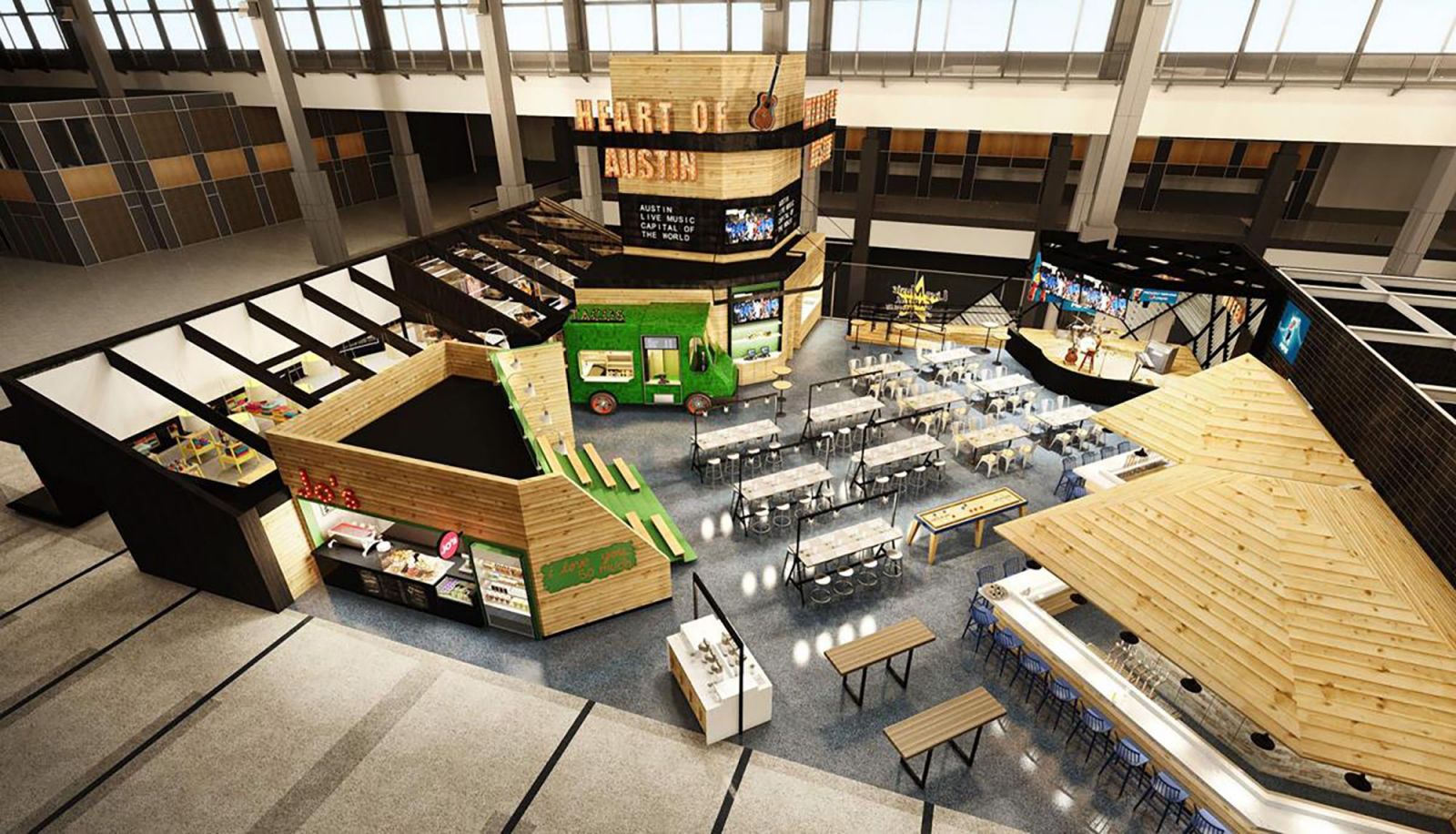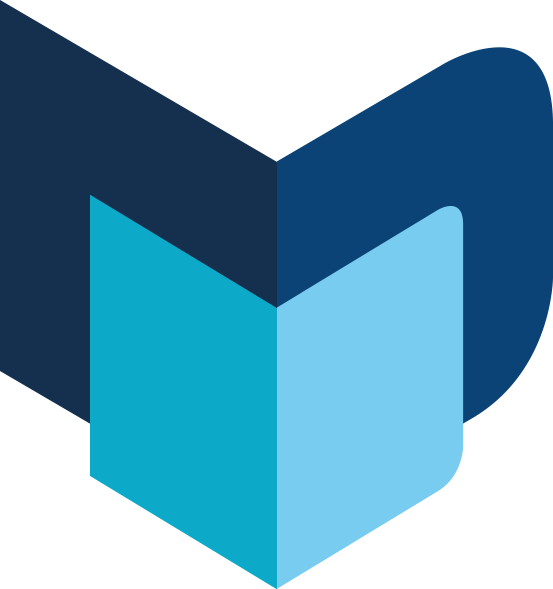 ---
The Moodie Davitt eZine | Issue 257 | 4 March 2019