Art is central to Pittsburgh International Airport's mission of improving the passenger experience, and the addition of a striking new artwork has completed an open air sculptural walk that offers opportunities for play and reflection.
Passengers arriving at Pittsburgh International Airport will now be greeted by a striking 16ft rainbow-coloured sculpture called 'Flight'.
The airport's latest art installation marks the completion of the first phase of an outdoor baggage claim sculptural walk.
The walk aims to provide a space for "playfulness and reflection", Pittsburgh International Airport Arts and Culture Manager Rachel Rearick said.
This video offers a virtual tour of the open-air baggage claim sculpture walk.
'Flight', which was created by Carnegie Mellon University graduate students Michael Neumann and Shohei Katayama, acts as a welcome mat to the city for weary travellers. It is comprised of 225 individual aluminium, painted paper planes suspended from a stainless steel armature.
"The work creates a strong contrast with the blocky black, gray, and red aesthetics of the airport's architecture," explained Katayama. "We wanted something that was vibrant and welcoming."
More than US$9,000 worth of paint for the piece was donated by chemicals company BASF. The primers, colours and UV clear coats are typically used on vehicles including smart cars, as well as sculptures at Disney World.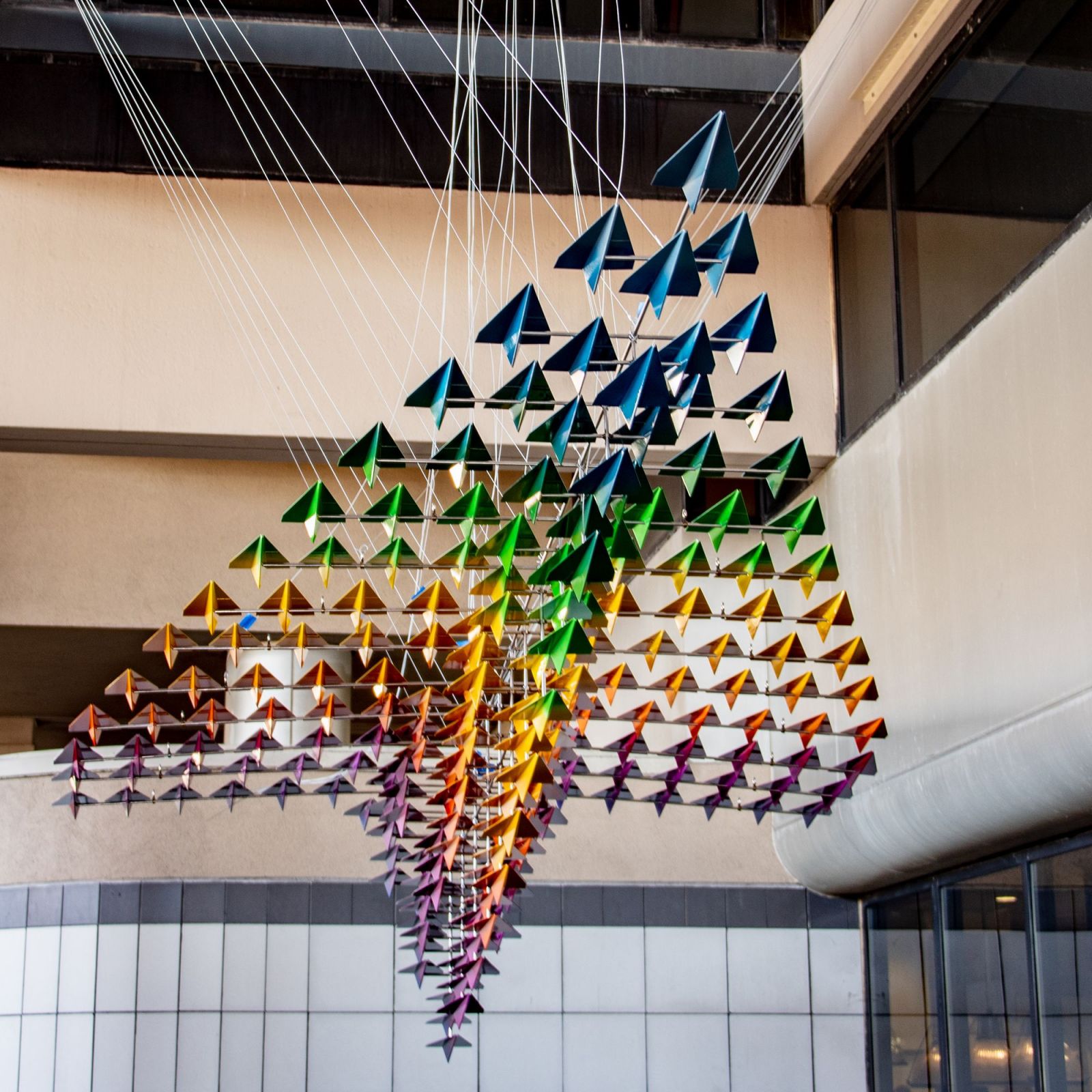 Flight is comprised of 225 individual aluminum, painted paper airplanes suspended from a stainless steel armature. [All images courtesy of Pittsburgh International Airport].
"Who hasn't made a paper airplane and been fascinated by flight?" asked BASF spokesperson Brian Fox. "This concept touches the hearts of children and adults. It's one sculpture we haven't seen in any other airport in the world."
Rearick said the artists had embodied the "spirit of an airport" with the piece. She added: "They have captured a sense of movement that not only depicts flight, but also speaks to the forward trajectory of the arts programme at [the airport]. I was impressed by the way that they approached a complex suspension design, and their attention to detail throughout the entire process has been impeccable."
Katayama and Neumann agreed that it was a unique challenge to balance the demands of their studies with creating a complex public artwork, but said the hard work had paid off.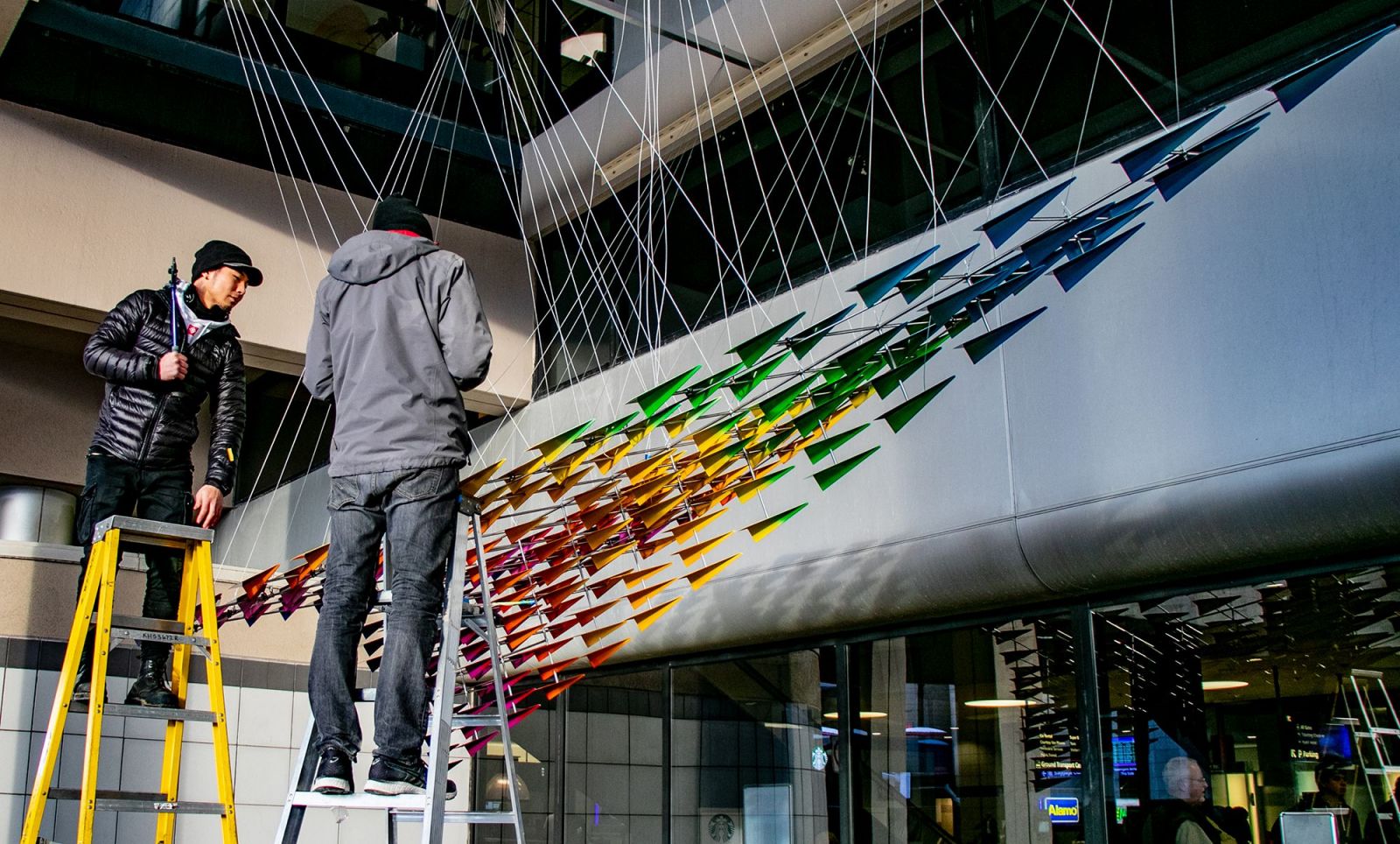 Shohei Katayama and Michael Neumann are master of fine arts candidates at Carnegie Mellon University's School of Art.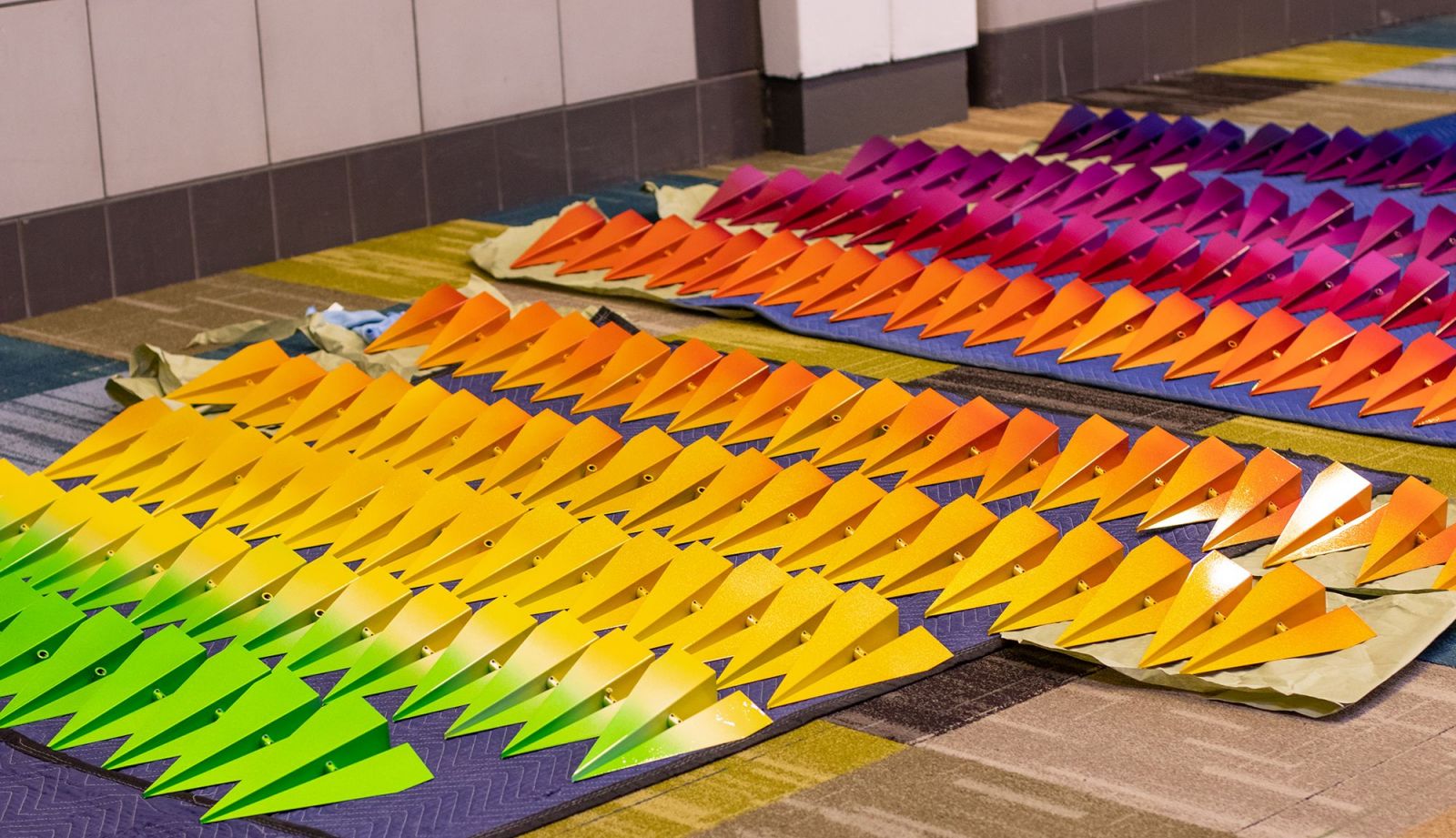 "As 'Flight' was being installed, I saw the sun reflect a sheen of gold flakes off the work and was mesmerised and enchanted," Katayama said. "That was the moment I really felt 'wow, we did something'."
Neumann commented: "Seeing people pause for a minute after coming out of the airport to admire the airplane made me feel proud that we came through for the airport, and for the people of Pittsburgh."
Three other artworks feature on the sculptural walk: 'Fancy of Flight' by Linda VanGehuchten (made of wood); 'Power Surge' by D.W. Martin, a faculty member at Edinboro University (powder-coated steel); and 'Three Rings' by Dee Briggs (corten steel).
"The intent behind the project is to provide calming opportunities for travelling passengers and employees," Rearick said. "Each of these artists has captured the essence and value of art in an airport environment in their own way."
There are three other scultures on the baggage claim walk: Power Surge (above), Three Rings and Fancy of Flight (both below).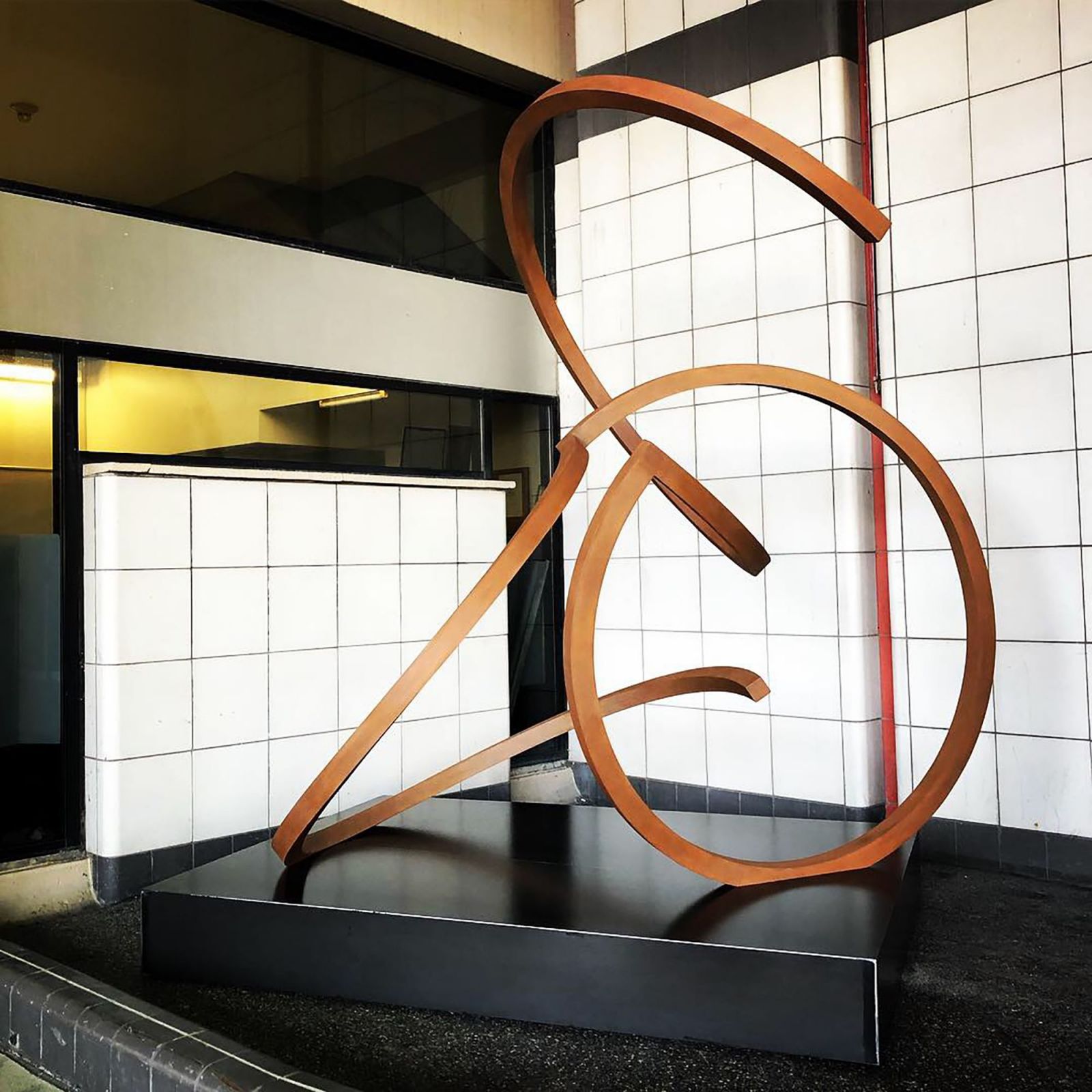 The new sculptures form part of Pittsburgh International's Art in the Airport programme. In 2018, the programme featured over 30 new long-term and rotating installations, additional musical performances on a new Center Core stage and the airport's first-ever artist in residence.
Art will continue to be central to the airport's mission of improving the passenger experience, Rearick said. An arts and culture working group has been set up to help curate a compelling art experience in the airport's modernised and upgraded terminal, which is set to open in 2023.
"We remain dedicated to showcasing a dynamic array of work produced by local, regional, national and international artists to improve the passenger experience," concluded Rearick. "I feel lucky to be surrounded by such an amazing team and a rich artist community here in Pittsburgh."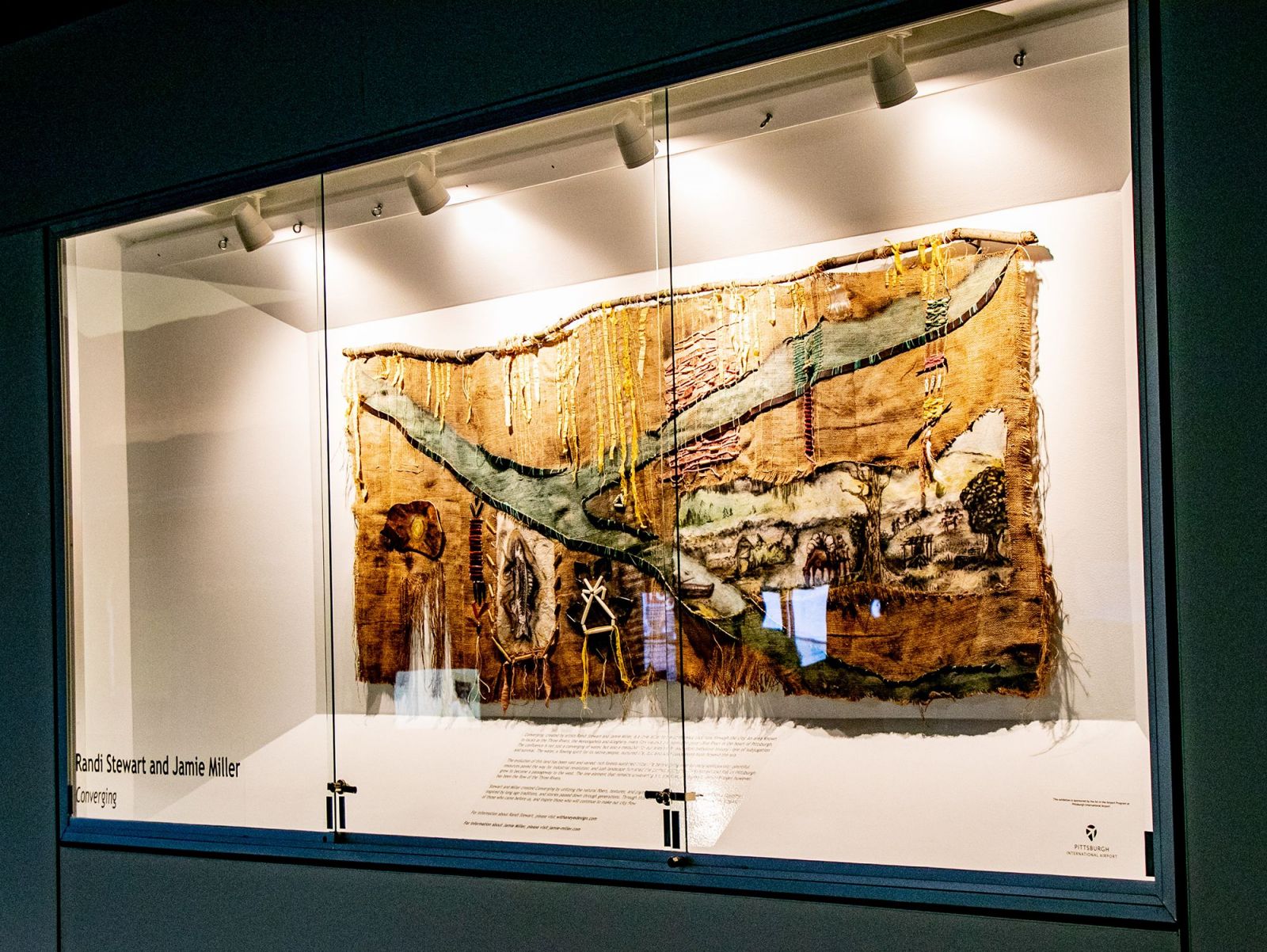 Randi Stewart and Jamie Miller's artwork Converging (installed in Concourse C) is a vibrant tapestry woven and painted with natural fibres, materials, dyes & pigments from the earth. It stems from the artists' love of the region and the power of the rivers that run through it.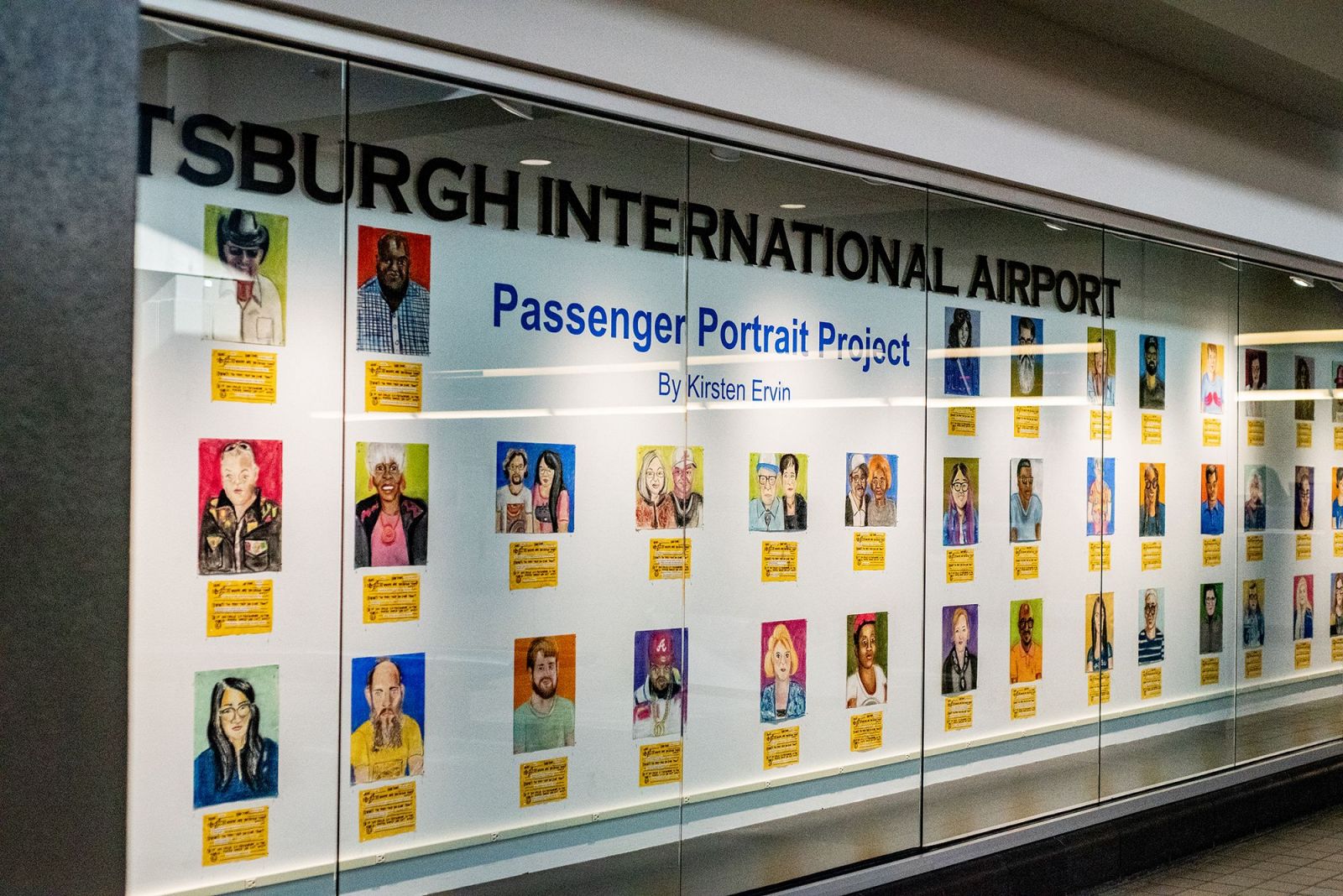 Folk artist Kirsten Ervin's Passenger Portrait Project features 56 pastel drawings. The aim was to learn more about the people who fly in and out of Pittsburgh and their travel experiences, and to share those stories.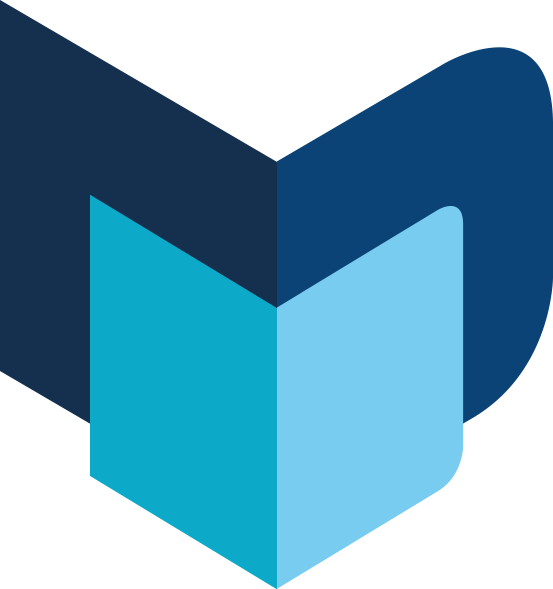 ---
The Moodie Davitt eZine | Issue 255 | 15 January 2019