4 February 2019
---
The Moodie Davitt Stock Watch serves as an indicator of overall business confidence in the global travel retail & duty free industry. Share prices of major publicly listed companies that own travel retail operations are monitored on a weekly and year-to-date basis to offer an indication of business confidence in the sector.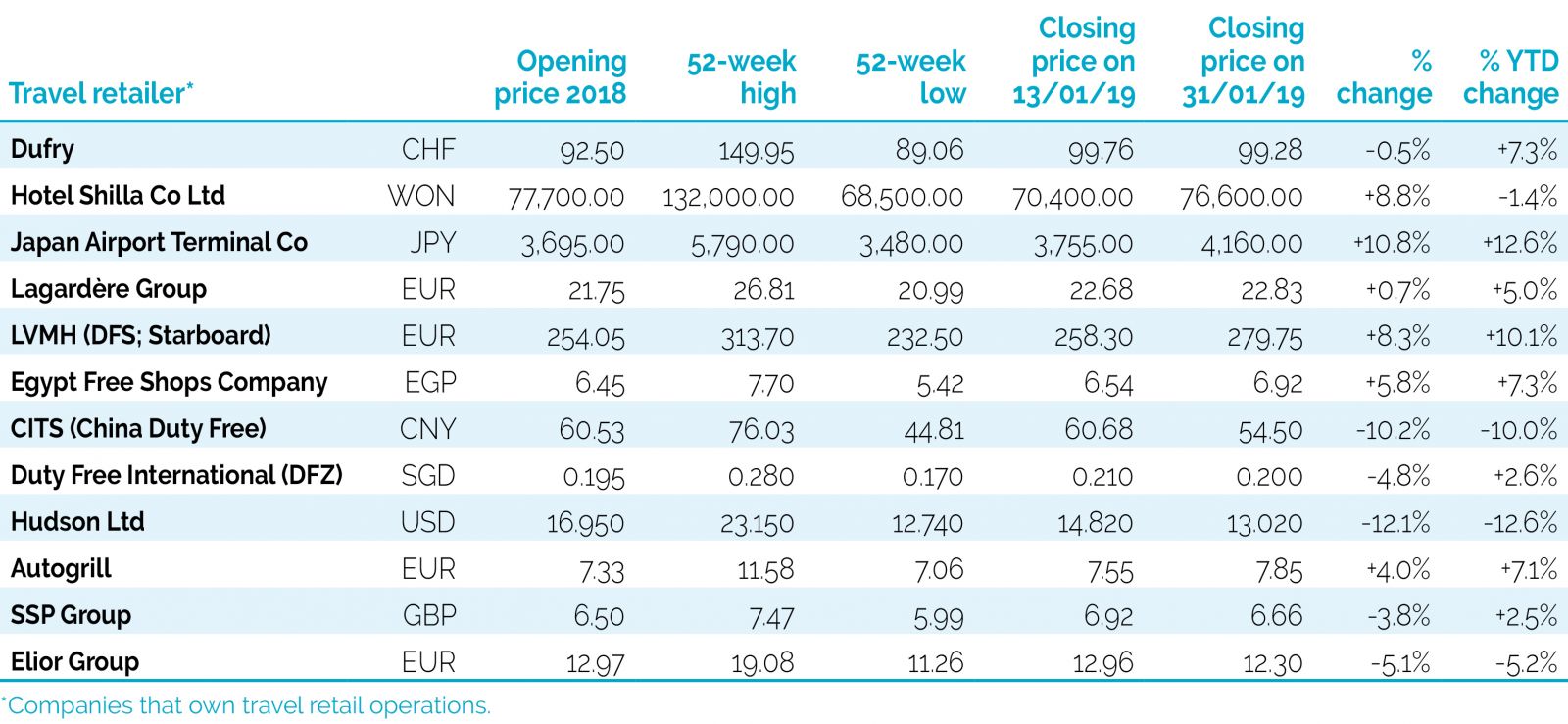 Japan Airport Terminal Co and DFS co-parent LVMH performed strongly in the second half of January and are both now ahead of their 2019 opening price by double-digits.
Japan Airport Terminal Co saw a 10.8% increase in the period covered here (closing prices between 13 and 31 January), and shares in LVMH were up 8.3% in that time.
LVMH's sharp rise came after the world's leading luxury products group posted record results for 2018 on 29 January. Its revenue of €46.8 billion in 2018 represented a 10% increase over the previous year. Organic revenue growth was 11%, and 12% excluding the impact of the closure of the Hong Kong concessions at the end of 2017.
DFS Group "progressed strongly" in 2018 as part of LVMH's Selective Retailing Division (alongside fellow travel retailer Starboard Cruise Services, Sephora and Le Bon Marché Rive Gauche department store). LVMH noted that progress had been driven by a "particularly good performance in Hong Kong and Macao." The Selective Retailing business group achieved organic revenue growth of 6%, up 12% excluding the Hong Kong International Airport concession closures. Profit from recurring operations was up 29%.
Shares in Hotel Shilla were also up strongly in the period tracked here (8.8%), but this only went some way toward balancing out the 9.4% decrease posted in the opening period of 2019.
The South Korean company posted fourth quarter results in late January. Travel retail division The Shilla Duty Free recorded a 38% year-on-year increase in consolidated revenues in the quarter, to KRW1,071.5 billion (US$958 million). The consolidated figure includes the retailer's Korean and offshore duty free business.
Operating profit in the division rose by 154% to KRW25.1 billion (US$22.4 million). However, a one-off impairment loss of KRW50 billion (US$44.7 billion), relating to a company loan to Dongwha Duty Free, prompted a net loss of KRW21 billion (US$18.8 million) for the quarter.
Operating profit of KRW26.6 billion (US$23.8 million) for the company's Korean business fell short of market expectations. Local sources attributed this to heavy concession fees at Incheon International Airport Terminal 1 and start-up investment costs for Seoul Gimpo Airport (opened on 9 January this year). One analyst told The Moodie Davitt Report: "Results were way below expectations with inventory clearing and higher rent fees bogging down profitability."
Shares in our star performer in 2018, China Duty Free Group parent China International Travel Service, fell 10.2% in the current period. Dufry subsidiary Hudson Group had the toughest time though, with shares down 12.1%, while dropping to a 52-week low of US$12.74 on 30 January.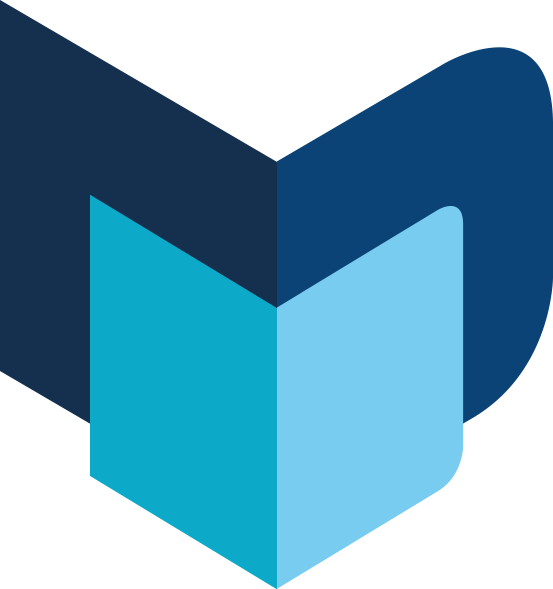 ---
The Moodie Davitt eZine | Issue 256 | 4 February 2019